Memories To Cherish : Reflections On Things That Matter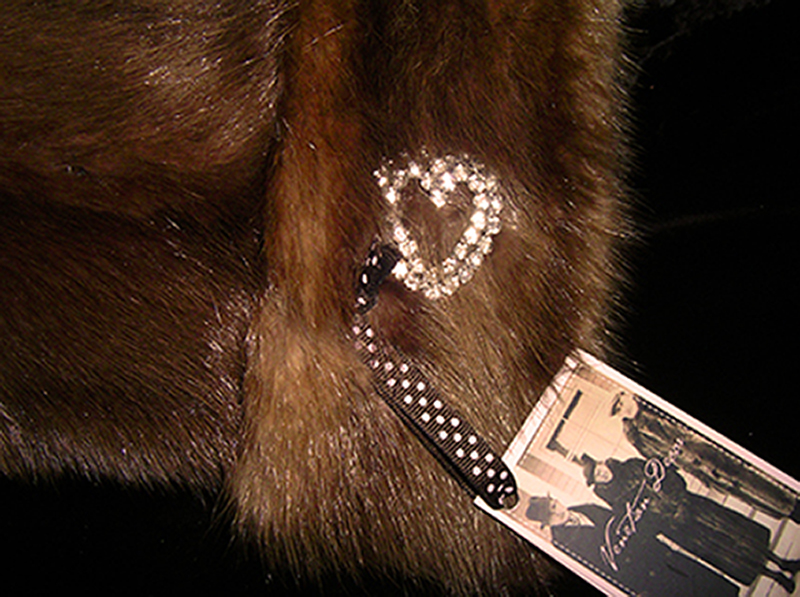 Since waking up last Thursday morning to the news of the tragic shootings in Thousand Oaks only to be followed Friday by news of the Woolsey and Camp fires in CA this has been one of the saddest weekends and has me thinking about memories to cherish.  I have been practically glued to the TV news coverage and while the talking heads rattled on about the celebrity homes of Rob Thicke, Caitlyn Jenner, Miley Cyrus, Gerard Butler, Neil Young and Camille Grammer that were lost in the flames, I was furiously texting and calling friends and loved ones in CA to make sure all are safe My prayers and thoughts go out to all who have been affected.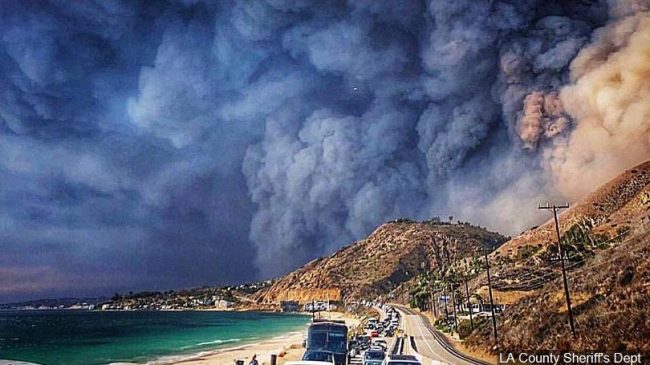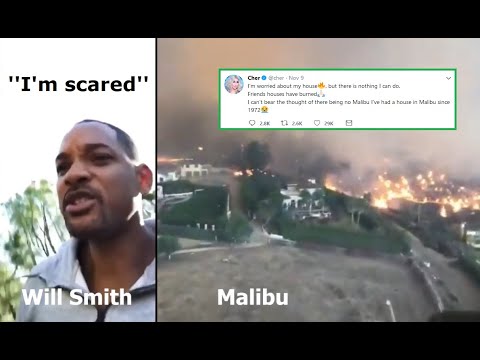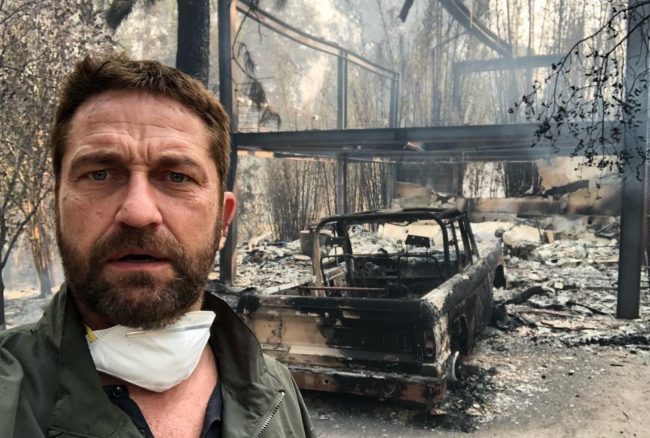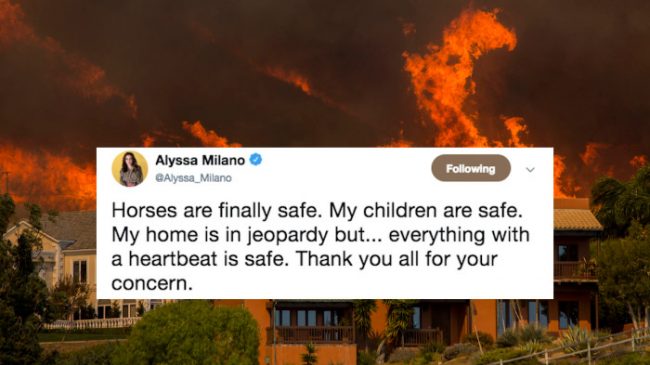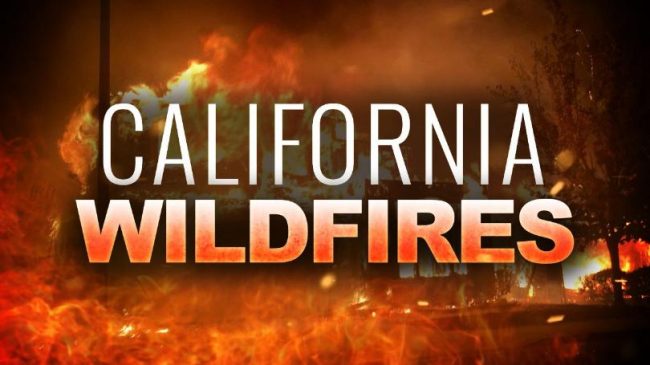 Fortunately all of my friends have escaped harm and are safe, some still in shelters as they have been evacuated from their homes in Malibu, Calabasas, Westlake Village and Agoura Hills.  One friend, Jen, told me that they spent the better part of Saturday with friends dipping buckets into their pool to throw water on the burning embers that were surrounding their property.  Fortunately they won the battle, and their home survived.  I am sure there are many stories like theirs but it is an amazing story nonetheless.  After being evacuated Thursday night my friend Ali and her husband and young daughter were finally allowed to go home last night.  All is okay there too except for the heavy smell of smoke throughout the house.
Having finally gotten through to friends, after the initial confirmation of safety and health, the dialogue invariably seems to turn to that ubiquitous question…."what did you grab on the way out?"  It is always so interesting to hear how people react in the moment, what they perceived as so important and how they evaluate in the aftermath.
Memories to Cherish … What Means the Most To You?
On the news they were interviewing a fireman who said that the focus should be on things that start with P.  Photos, passports, prescriptions, pets.   My morbid humor took over and I thought to myself, "Save the Prada." And perhaps the Pinot Noir because god knows you're going to need it!   My friends all seemed to be clear headed enough to grab passports and birth certificates on their way out.   Of course pets and pet care items were sure grabs among those who have pets.   If they weren't wearing their wedding and engagement rings all of my friends, both guys and girls, made sure to find them and put them on.  Pictures, of course, were high on the list, especially wedding pictures and the bigger family photos.  But, what else made the list?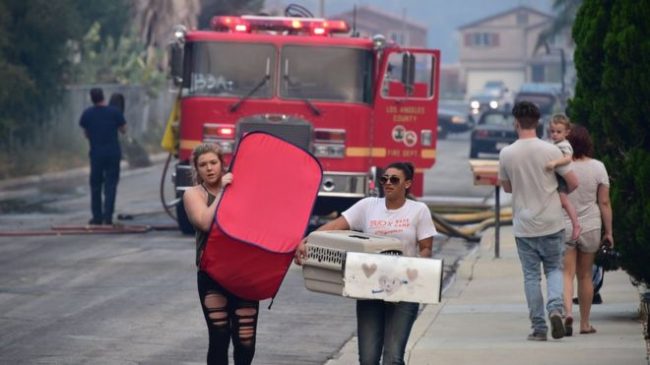 If you think about it, it is neither strange nor unusual to raise the question of what you might take in case of an evacuation.  I can think of at least half dozen times in recent years when the question has casually been raised at dinner parties.  I always find the answers fascinating.  At a recent dinner when the question came up my friend Barb announced that one of the first items she would grab was her grandmother's mink coat.  "It's really the most important family heirloom I have because of the instant emotional imagery that comes with it."  She recounted that as a child she would spend Saturdays at her grandmother's house and she would often hide in the cedar lined closet where grandma kept her furs.  She loved to feel the softness of the fur against her face and recalled with glee how, when her grandmother would find her in the closet she would coax her out with the promise of a game of dress up.  And she recalled that often as the day came to a close her grandma and grandpa would drop her back home on their way out for the evening, dressed to the nines and looking very glamorous with grandma in one of her furs.  "I felt so safe and warm in that closet and then just as proud and excited when I saw grandma looking so beautiful in her fur," she shared.  "It attaches me to my grandmother like nothing else."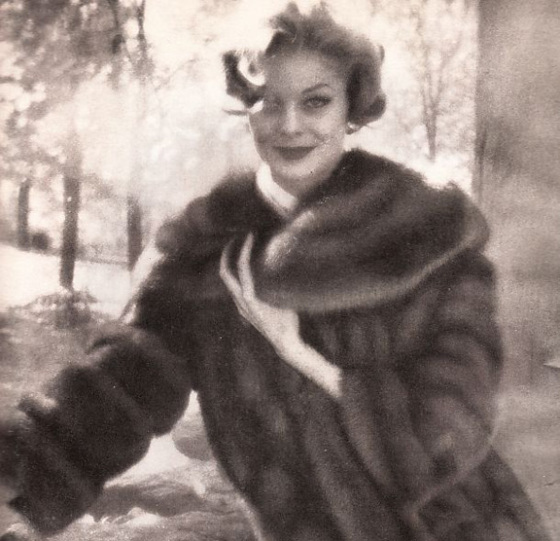 Barb's story has ignited further discussions among our group with several  girls I've spoken with talking about the coats they had inherited from their grandmothers or moms.  For all, these coats and jackets and stoles had important memories attached. They were steeped in family tradition.  Several of the girls wear these pieces regularly citing the vintage appeal.  Two friends had recently had their hand-me-downs remodeled, one into a super cool vest and one into a more practical lined raincoat.  Still, when they wear them they felt the embrace of family memories. Coincidentally, this month's issue (November 2018) of Vogue Magazine recounts one woman's quest to capture and hold on to the nostalgia and love she has for her mother by clinging to the heirloom furs she was left by her. The tangible memories and moments she harkens back to evokes great emotions of love, protection and childhood that make the author who she is today.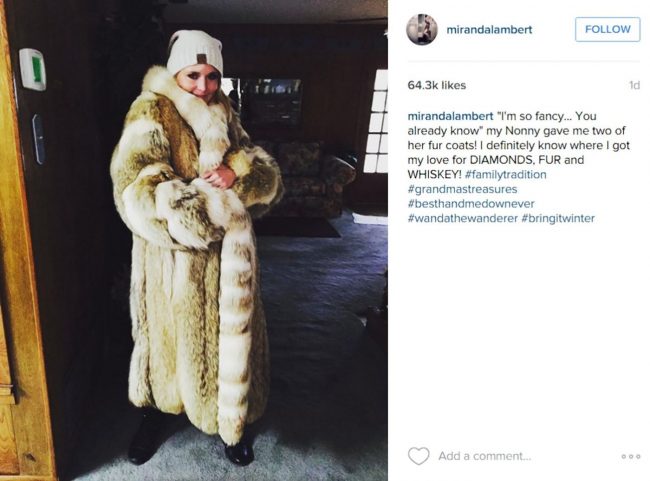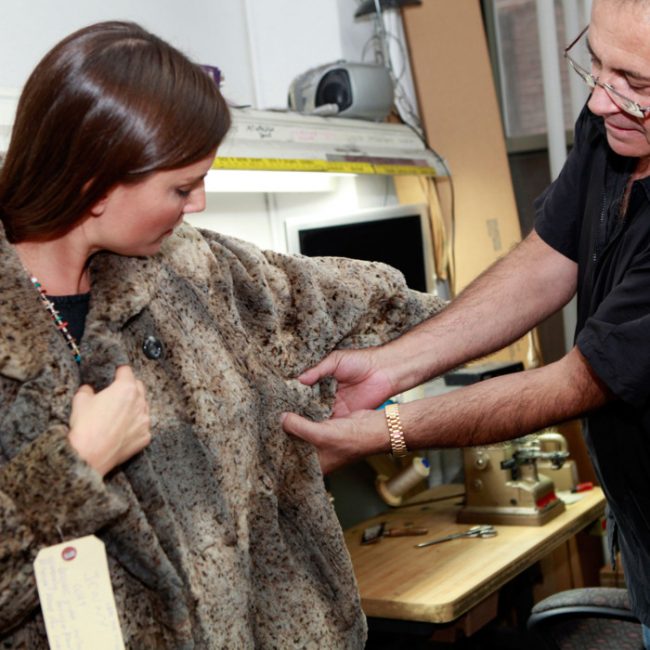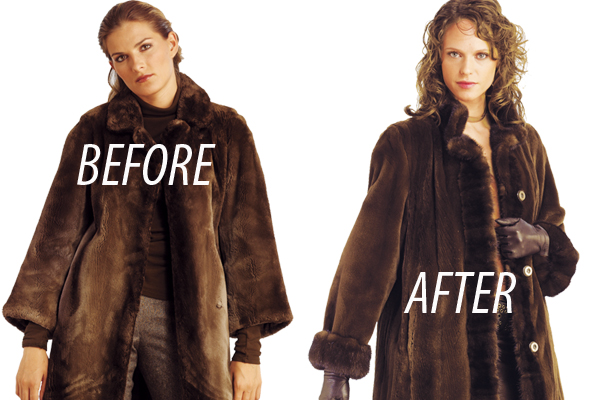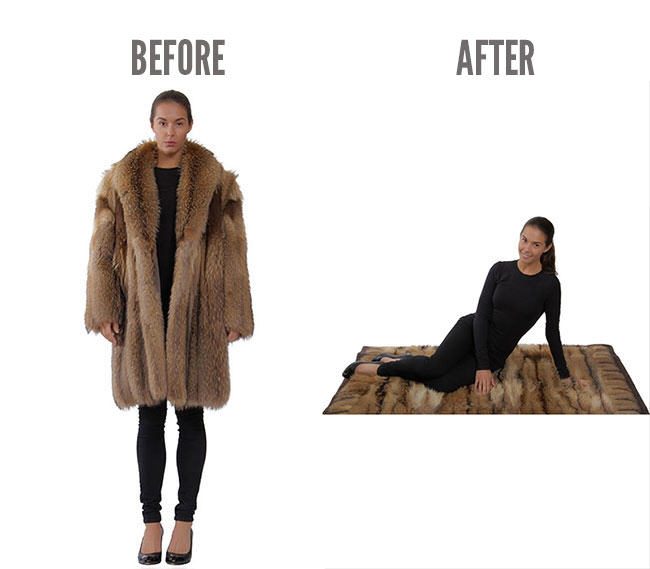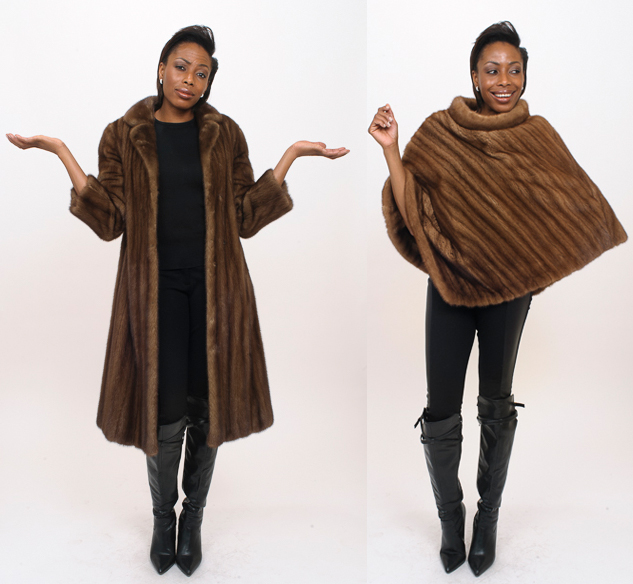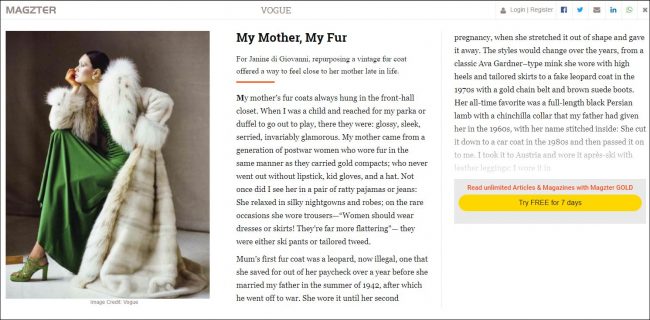 Most importantly, everyone I know that was close to the fires is out of harm's way.  They are safe and their pets are safe.  Stuff can always be replaced.  But there are things that have history and attach to memories that have a very special meaning.  These are the things that cannot be replaced.    I'm curious…what would you grab if you had to leave your home in a hurry?  Would you grab that fur coat handed down from your grandmother or mother?  I'd love to hear from you if you'd like to share the stories of these coats, the traditions and memories to cherish that make them important to you.