London's Swinging Sixties: The Original Fashion Blitz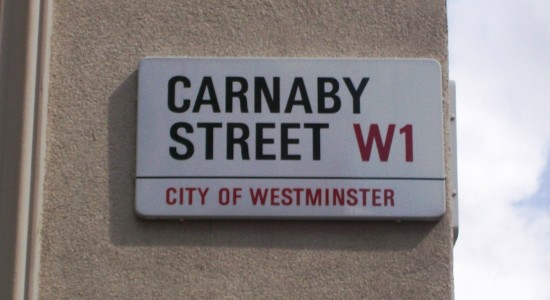 In London for the week and so happy to witness that fashion is very much alive and well on the streets here. I spent an entire day in Harrod's and feel like I hardly scratched the surface. The next day it was on to Bond Street, Dover Street Market, Sloane Street, Harvey Nick's. I also had the good luck to take in the 80's Club Fashion exhibit at the V&A Museum. People everywhere here are "well turned-out" as they say… with chic and creative dressing lending a fresh fashion perspective.
It is no wonder then that every few fashion seasons Swinging London references come in and out of fashion, making a strong statement and reigniting interest in this inimitable 20th century transitional style. The 1960's decade, for example, unilaterally heralded a global Youth Revolution, one promoting everything from new ideals for fashion models and their body types to new hemlines and silhouettes. The decade helped redefine what fashion ought to be and how it should be lived for the moment.
What made this short period so revolutionary was its incubating quality, the multiple sartorial directions it helped cultivate. Whereas the US overwhelmingly fostered the Hippies in the San Francisco Bay Area, the UK nurtured the Mod movement and the Peacock revolution in London.
The late 60's-early 70's were, by far, London's more volatile and creative period. Philosophically, it optimistically locked eyes with the future, denying altogether the existence of post WWII austerity. For the young Brits, Carnaby Street became their ground zero, their new "boulevard" to flock to, a place to flaunt one's originality and sartorial might.
London's originality and creatively rich styles branched out in various directions feeding on music and a kamikaze approach to being the complete opposite of one's parents. To passers-by, boys dressed feminine and confused with their extravagant style rejecting the 19th century sartorial Great Renunciation, while girls sported new looks flaunting legs and a child-like quality. All in all, Carnaby Street showcased the changes that are still managing to give us fashion inspirations.
London's influence on fashion remains strong today…from the wildly creative aesthetic of St. Martin's to the sartorial sagesse of the Londoner-on-the-street. If you haven't been in a while, make a long weekend of it and visit London soon!
Related articles