LONDON Spring Summer 2018 Collection Reviews PART 3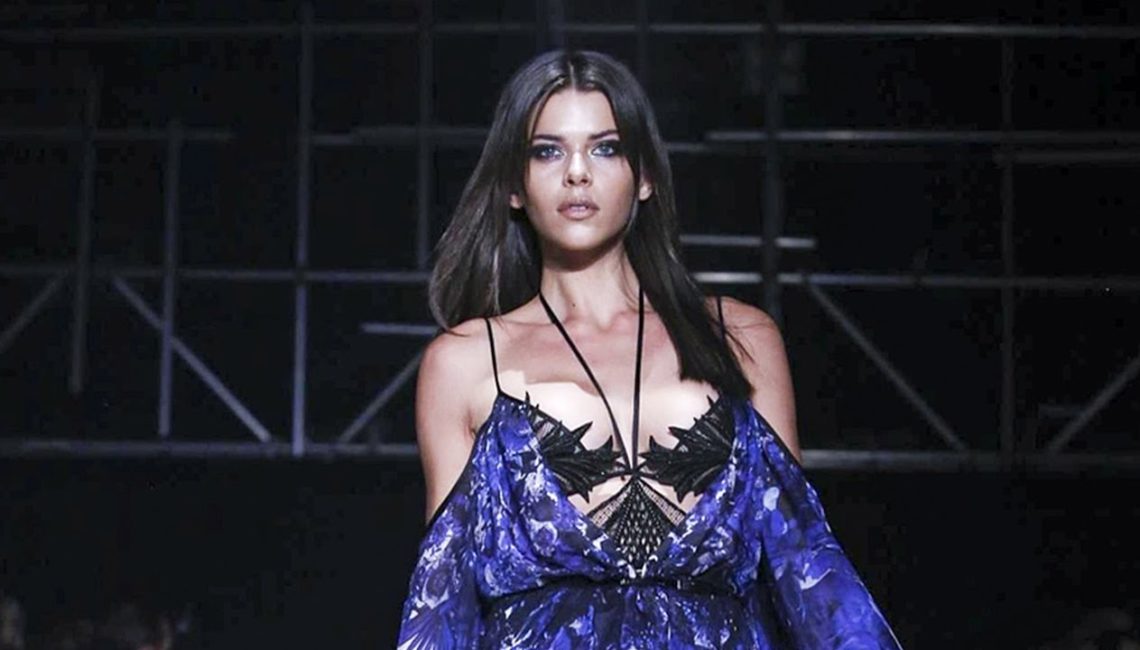 As devotees of American fashion this is tough to admit, but for  spring summer 2018 London Fashion Week is crushing New York in every way.  The collections are just more exciting and creative, with more of the twists and turns that make fashion fun and interesting.  As an observer, it is what we were hoping for.  But ultimately, fashion is a business.  Retail matters.  And whether  these London collections will make a splash at retail is the question on everyone's mind.
London's Take on Spring Summer 2018
When a trained architect turns her attentions to fashion design, you get an unparalleled explosion of creativity, quality, and extraordinary construction.   Roksanda's spring/summer 2018 RTW collection was understated elegance at its finest. The fine pleating best seen up close and the intricate embroideries were among the many details only multi-disciplined artists can create. While it was a mix of cleaner, simpler looks together with her trademark richly embellished artistic designs; the collection was fresh, modern, and truly unique. The O-ring purses were a statement accessory that deserved a second look.
If Christopher Kane's spring/summer 2018 collection was an homage to the housewife, his domestic goddesses are like none that I have ever known. Sure there were lots of clever household references from the clothespins decorating a simple black jersey dress to the mop-like fabrications on skirts, tops and shoes, the doilies that became collars and the shower curtain crafted into a skirt and housecoat.   But among the complex constructions, soft ladylike looks and ultra-sexy sheer lace eveningwear there  were plenty of impressive, innovative and extraordinary looks for the fashion trendsetter who is not faint at heart.  Christopher Kane starts a new fashion dialogue with this very new and very modern approach to design.  It is what we've been hoping to see to wake us from the fashion doldrums.
David Koma, delivered a range of sexy, sophisticated looks for spring/summer 2018. With slim-fitting pants suits and seductive micro-minidresses with oversized ruffles, Koma managed to cover all the curves. These were architectural designs with bold, stiff ruffles, and lots of movement.  Little jersey dresses embellished with sparkling beads are sure to be this season's hot night out look.  Boxing references were obscured by Mr. Kane's sartorial finesse as in his boxing shorts with side ruffles and an elegant hooded boxing robe in black lace. The tuxedo striped pant continues to be a trend this season and one we can't get enough of. It's a hint of athletic without being ath-leisure. Just like Marlene Dietrich, pair this pant with a fox fling, and you've got polished perfection.
It looks like Julien Macdonald raided Beyonce's closet to inspire his spring/summer 2018 collection.   Bod-con, barley there dresses covered less than an ice skater's costume. But were we mad about this? NOT AT ALL! Bring on the bling and sex appeal.   These pieces were the perfect blend of beading, cut outs, and crochet, ideal for an epic night on the town. Interspersed were some key pieces for men. Macdonald did a great job demonstrating what upscale chic looks like for today's modern man. Dark colors, trim pants, and an uber-tough jacket completed the looks.
Huishan Zhang gave us something to think about with his spring/summer 2018 collection.  If fashion is all about innovation, did this collection set a new fashion standard by confirming that elegance and glamour can be washable and easy? Crisp cotton blouses bedazzled with plastic discs somehow said, "yes, daytime chic is just this easy." Touches of marabou feathers on miniskirts and tops added to the story.  Ruffles at the shoulder and sleeves and a variety of pleats proved that Mr. Zhang knows how to manipulate fabrics to great effect.
We are big fans of Osman.  Season after season, with a deft hand at tailoring and an appreciation for old-world glamour he creates noteworthy looks and strong investment pieces.  His spring/summer 2018 collections was no exception.  His diaphanous boudoir gowns trimmed in ostrich feathers evoked images of Old Hollywood.  But his sharply tailored suits and jackets, his multi-tiered denim pants and his easy warp dresses reflected a fresh, modern sophistication.  A marabou feather skirt and a beaded mesh top over a sparkly sequin skirt are just two examples that proved that Osman can adapt old world glamour into modern elegance.    Overall, a very satisfying representation for spring.