London Pre-Fall 2017 Collections Unveiled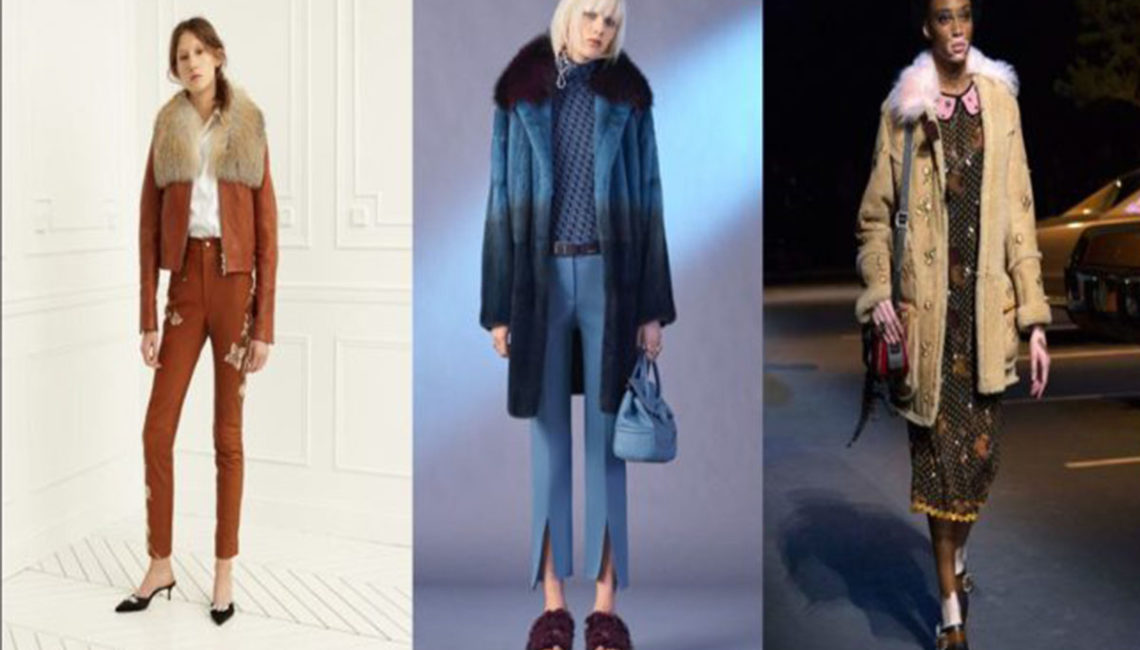 New York's pre-fall 2017 collections seemed to renew the feminine approach to dressing that dominated the spring collections.  Ruffles and flounces were on display as well as floral prints, rich embroideries and delicate lace.  Fur played a role in innovative and unexpected forms, from richly designed intarsia mink coats and wraps to laser-cut broadtail resembling lace or light-as-air jackets made from knitted fox or integrations of sable with chiffon or silk.  Whether expanding on their spring messaging or testing new directions for fall, designers were unanimous in their focus on luxury for pre-fall 2017.  Will these be the themes that dominate the collections in London pre-fall 2017 as we move forward with our trend breakdowns?
London Pre-fall 2017 's Notable Collections
The ruffles, pleated bibs and midi silhouettes of Temperley's pre-fall 2017 collection may, at first, suggest a prudish Victorian tone, but there is a chic sophistication that comes in the details.  Floral and feather prints decorate soft silks and satins; elaborate embroideries embellish sleekly fitted coats worn over cropped pants or elegant chiffon gowns;  knits are richly textured and detailed; crystal beads are sewn in delicate patters on an evening gown. And oh those eye-popping sequined jump suits! These are clothes for the discerning client with refined sartorial tastes.  It's no wonder that Temperley is a favorite of Princess Kate.
Victoria Beckham's collection of easy-to-wear separates for pre-fall 2017 provided the building blocks for effortless style. Wide-legged pants, oversized knits and relaxed silhouettes in dresses and skirts presented versatile, comfortable dressing options perfect for the transitional season.  Color was key, executed in stripes, color-blocking and bold patterns of swans or florals to create clothes that were full of energy and fun.  Patchwork denim had a fresh, modern edge.  Soft silks, chunky ribbed knits and coats of velvet patterned to resemble Karakul added luxe notes.  How do you hit the streets looking cool and completely put-together?  Here's you answer.
Looking for more of those solid wardrobe separates to carry you from summer into fall with that perfectly understated feel of casual chic?  Amanda Wakeley's pre-fall 2017 collection has you covered.  Ms. Wakeley uses a primary palette of black, white, red and grey to make this collection of separates user-friendly.  Easy, fluid silhouettes can be layered or mixed and matched.  A touch of Japanese influence comes in the form of clean lines, kimono sleeves and decorative tassels.  Wrap dresses showcase the versatility of the collection, super sporty with tennis shoes or dressed up with heels.  For evening, elegance is delivered in a simple white Grecian gown with a high slit or a v-neck gown in a rich black cloqué fabric with metallic floral embroideries. For a clear understanding of Ms. Wakeley's skill at understated luxury look to her outerwear.   Her shearling parka or the plush black lamb robe coat send the message that you've got it, but you don't need to flaunt it.
Roksanda Illincic has a unique ability to delve deep into a theme and translate it into relevant, wearable fashion.  For pre-fall 2017 it was William Eggleston's portraits and pictures of 1970's America that provided the creative inspiration manifested in vintage silhouettes, juxtapositions of pastels with rich, earthy tones and abstract patterns.  Simple belted workdresses were shown along with colored patchwork tunics and coats. Wrap dresses and Nehru collars carried through on the 70's theme. A 3-D flower appliqué decorating hems and shoulders added a distinctive richness. A flash of metallic fabric and a bit of buttery leather confirmed that this collection was all about luxury.
More to come from Paris and Milan…..
Related articles