London Fashion Week Spring/Summer 2017 Collection Reviews Finale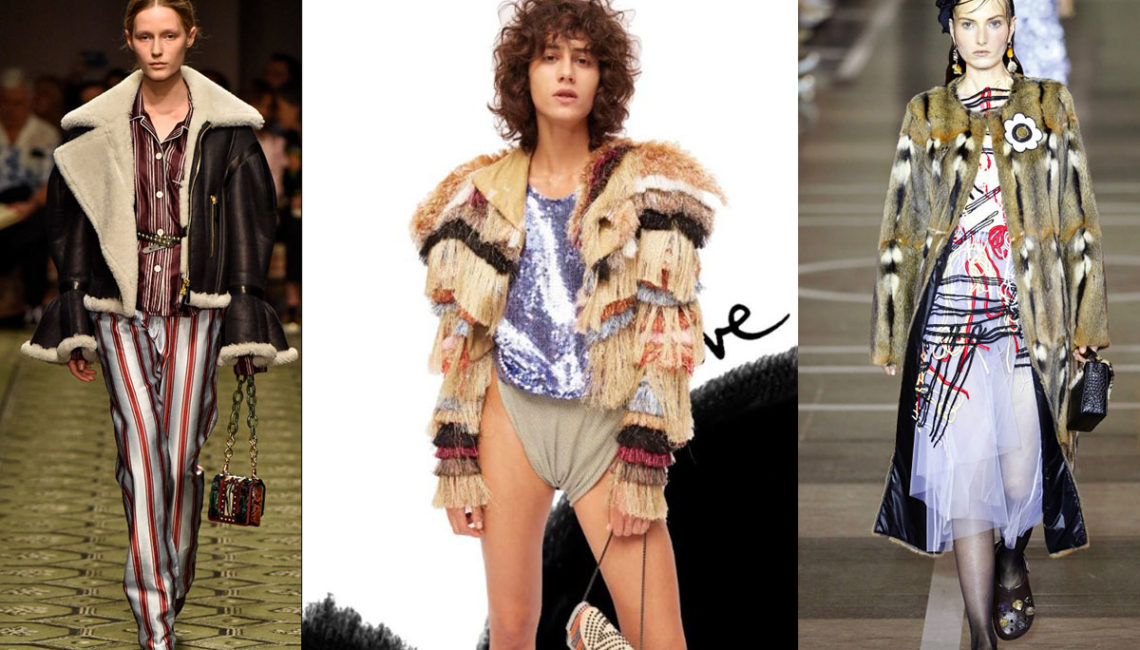 As London Fashion Week Spring/Summer came to a close the message of soft and feminine dressing came through loud and clear.  As expected, we saw notes of polished British tailoring and more classic and conservative shapes with infusions of that bold and eccentric British creativity that we love so dearly.  With love from London…..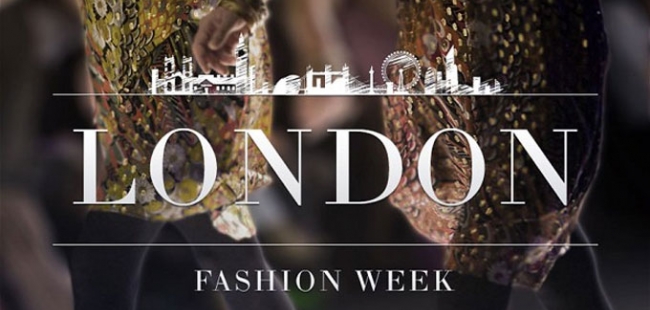 For a working girl who is just dying to shed the persona of only having a serious side, Antonio Berardi's spring RTW for 2017 was just the ticket.   A whole-hearted effort to offer casual elegance to a woman who considers herself business first but loads of fun after 5pm, the collection highlighted strong tailoring and crisp lines but countered it with soft fabrics, billowing sleeves, and peplums. Pantsuits made of rich, metallic brocade and dresses with handkerchief hems gave Berardi's girl sharp looks that fell somewhere between handsome and pretty.
Christopher Kane's RTW 2017 collection was a mash-up of "see now, buy now" and what we will have to wait for until next spring. The show opened with an intarsia fur coat with a vintage appeal, a theme that carried over into a fur skirt in a later look. He moved to overpowering prints that looked like emoticons, over-exaggerated, child-like flowers and fireball sketch squiggles.  Metal rings were a common theme, piercing jackets and dresses, and he even showed an entire dress made of metal rings.  He later softened the approach adding metallic flecked knits and plisse pleating with tiered lace overlays for a ladylike twist.
The trench coat was absolutely where it's at in Sharon Wauchob's spring 2017 RTW collection. Gorgeous, tailored and architecturally significant, these made for statement outerwear pieces for spring.  She did a brilliant job pitting fluid, billowy fabrics up against rigid, crisp enhancements in shirt collars and lapels throughout the collection.  Really rich, heavy satins looked great but might not be so welcome on a warm spring day. Her easy, flowing styles were airy, which made them appropriate for the warmer temps of summer, but the shapes were less than flattering. She included some delicate lace spaghetti-strap dresses which helped further her presence in the day-to-evening arena.
Well, if you like your fashion to look and feel like your most trusted, comfortable best friend, then Pringle of Scotland's spring RTW 2017 will hit your sweet spot. The design team at Pringle did what the house has done best for years, creating interesting fashion that meets form and function. Oatmeal colored, fine gauge sweaters draped and shaped without effort. The knits were different from the cottons and laces and diaphanous fabrics we've been seeing. You can also always count on the line to honor the Scottish heritage in the tartan plaids and knits.  A strong collection of easy, wearable pieces perfect for mixing, matching and layering.
Blame it on an inability to understand what's was going on in the Joseph spring RTW 2017 collection, but amidst a flood of voluminous shapes and lots of layering it was difficult to tell where one piece ended and the other one started. There was just a lot of fabric going on here and virtually everything was oversized. With a gender neutral feeling, thoughts lingered on wondering whether this was comfortable dressing, or complicated dressing?  Will any of these pieces stand on their own?
Amanda Wakely's spring 2017 RTW collection was so visually satisfying, it deserved a second look. While her style is notably safe and conservative, she added the prettiest, feminine details that served up elegance in movement and style. With soft, supple fabrics, muted artistic patterns and cuts that favored a women's body, Wakely gave her clients plenty to keep them looking sophisticated and polished, yet with ease. The line had several separates that could be dressed up or down maximizing its wearability.
Vivienne Westwood, the Grand Dame of London's fashion scene, made fashion for spring 2017 less "in your face" and more approachable than the rebel reputation that precedes her. She has come to define the forward fashion movement of London since bringing punk and new wave fashions into the mainstream through her designs for Malcolm McClaren and The Sex Pistols. Her clothing reflects her vision of the cultural shifts of the time.  This RTW collection, in large part, had a British feel and a rock edge with bold colors and wide paint brush stroke designs.  Still, there were plenty of suits and pinstripe looks that could easily find their way into the office.
Christopher Bailey of Burberry Prorsum is not messing around with getting on the "see now, buy now trend" that is sweeping designer houses around the globe. A huge collection of 83 looks for him and her gave plenty of reason to pull out the charge cards.  The craftsmanship and detail of this collection was luxury times 1000. Bows and ruffles at the collar, rich patterns, velvets and elegant lace gave an Elizabethan flair. The expected and welcome military looks were crafted in olive with bold rope regalia patterns on jackets. Season after season Burberry delivers some of the most extraordinary shearlings for men and women and they didn't disappoint this season. The highlight was a navy shearling jacket with bell sleeves.
Related articles