Leave a Comment
LONDON Fashion Week Spring Summer 2020 Trends PART 1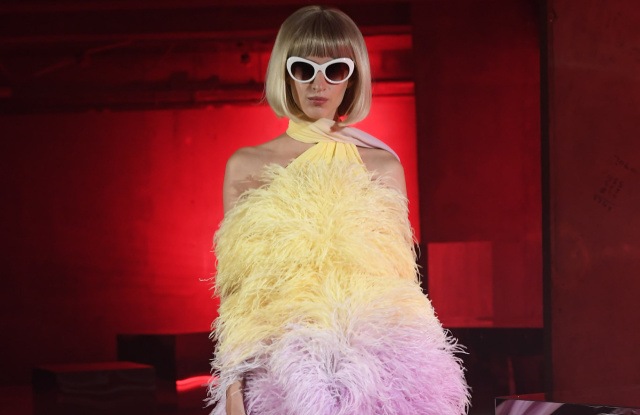 Don't panic! We at Furinsider haven't gone into hibernation yet! While we've taken a few extra weeks to review the rest of SS2020, we promise… you haven't missed a thing! In our next few weeks, we'll tour the rest of the fashion capitals bringing you the best of the best, and sometimes, the worst of the worst off the runways. Here's our first of many highlights from London Fashion Week Spring Summer 2020.
London Fashion Week Spring Summer 2020 Begins
When you are the next in line to be queen of England and your favorite designer is Amanda Wakely, all of the sudden everything thing Wakely does matters. Stalking her London boutique is only one of the many signs of popularity. With all this pressure, Wakely seems totally unfazed. She does what she does effortlessly and consistently. Her ss2020 collection was a solid set of RTW. Clean lines, nips and tucks in just the right  places, black satin ribbon details, and elegant colors of teal, tangerine, and brick red, these pieces were just what anyone with a demanding daytime schedule would grab and be ready to go.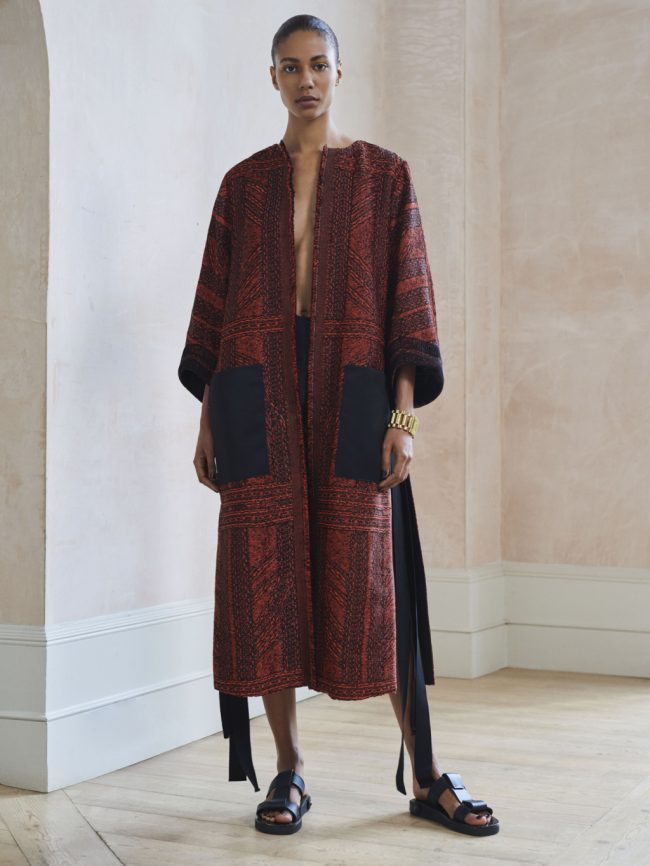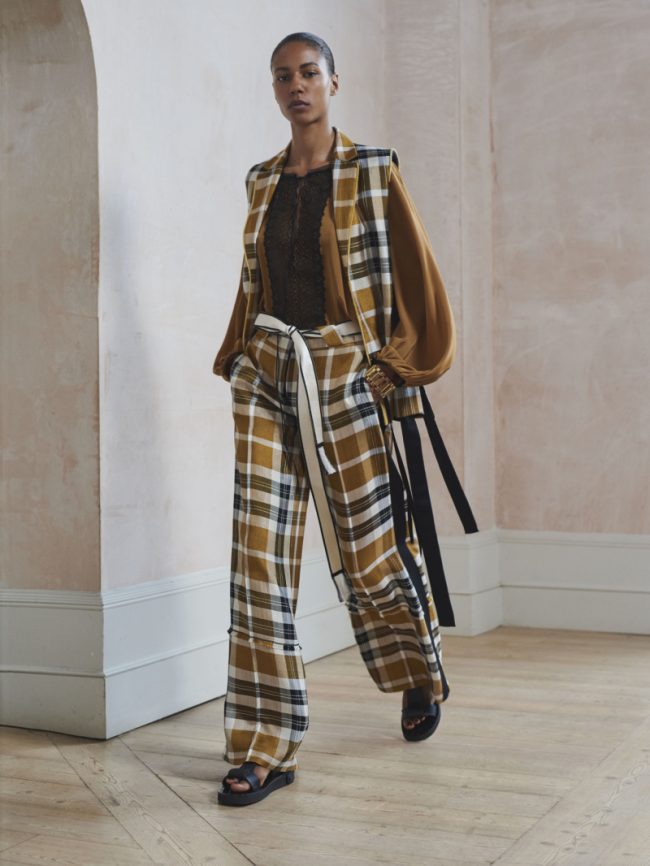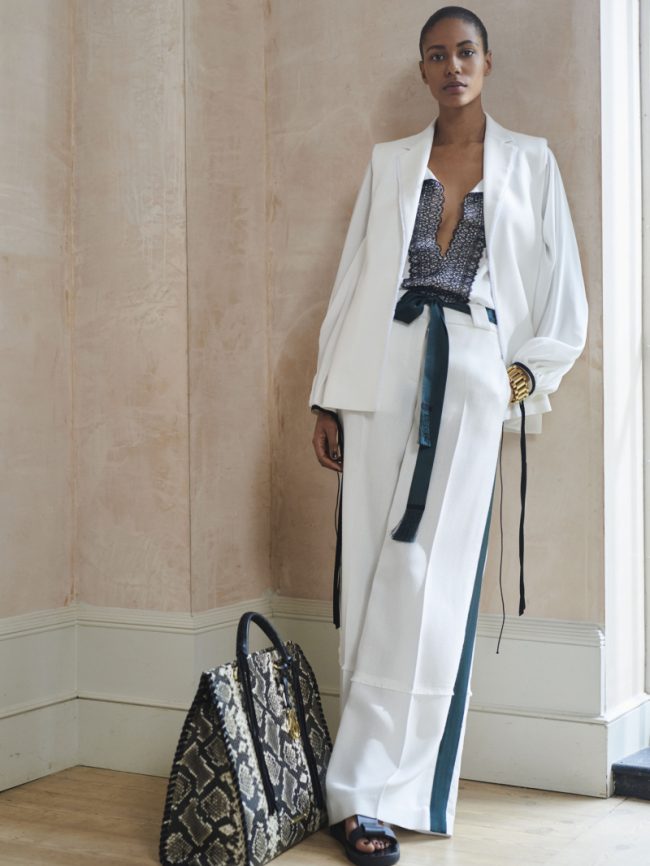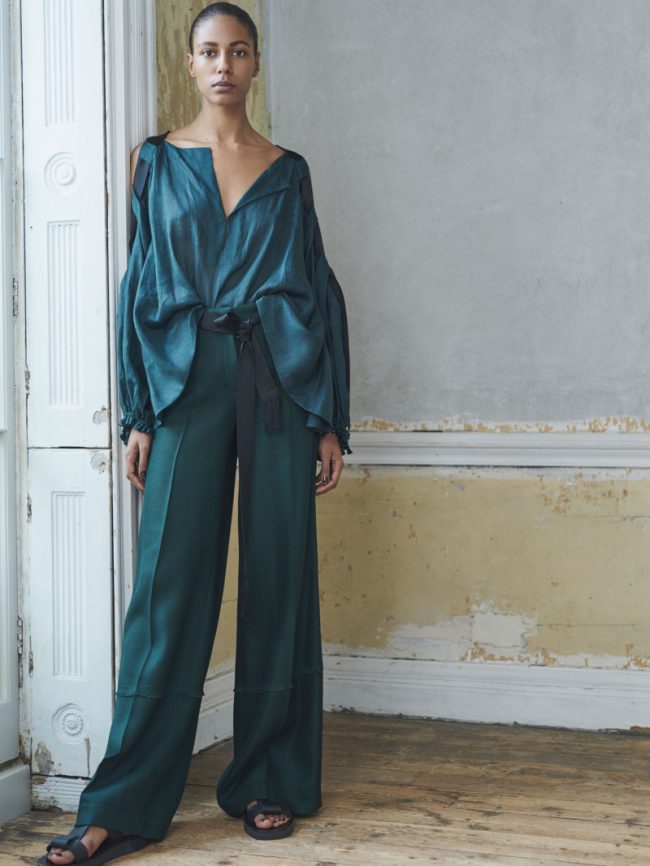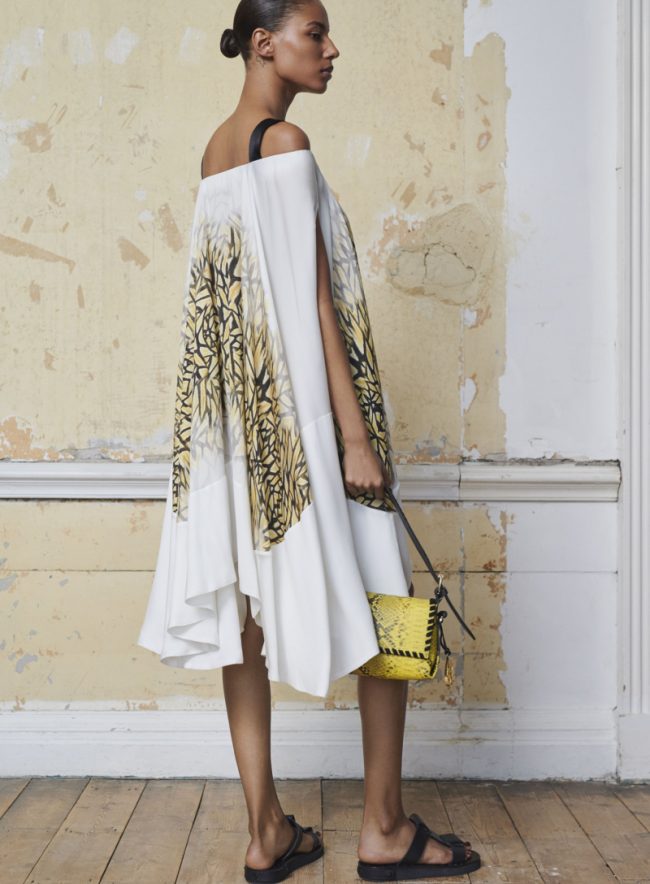 Do you like to dress to kill? Well, 16 Arlington ss2020 was a mix of Bond girl meets go go girl, meets Vegas show girl, so you decide? Micro mini dresses with lots of marabou feathers gave cocktail attire a shot in the arm. Leather pants, skirts, and bandeaux tops in black and white swirls were very retro and fun. When you are designing looks that get your noticed, fur is a must have and a missed detail in this collection.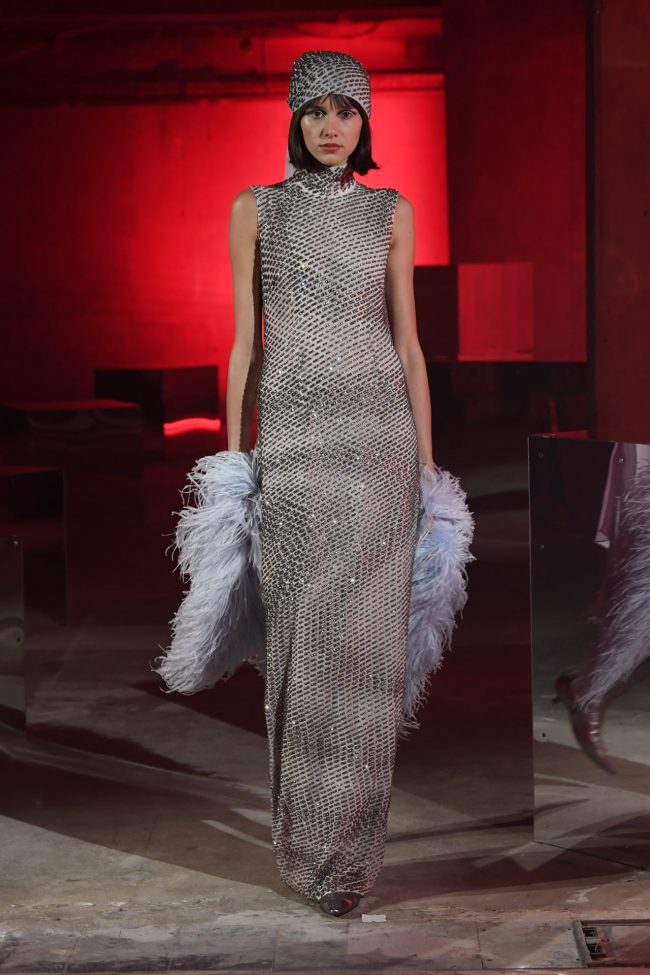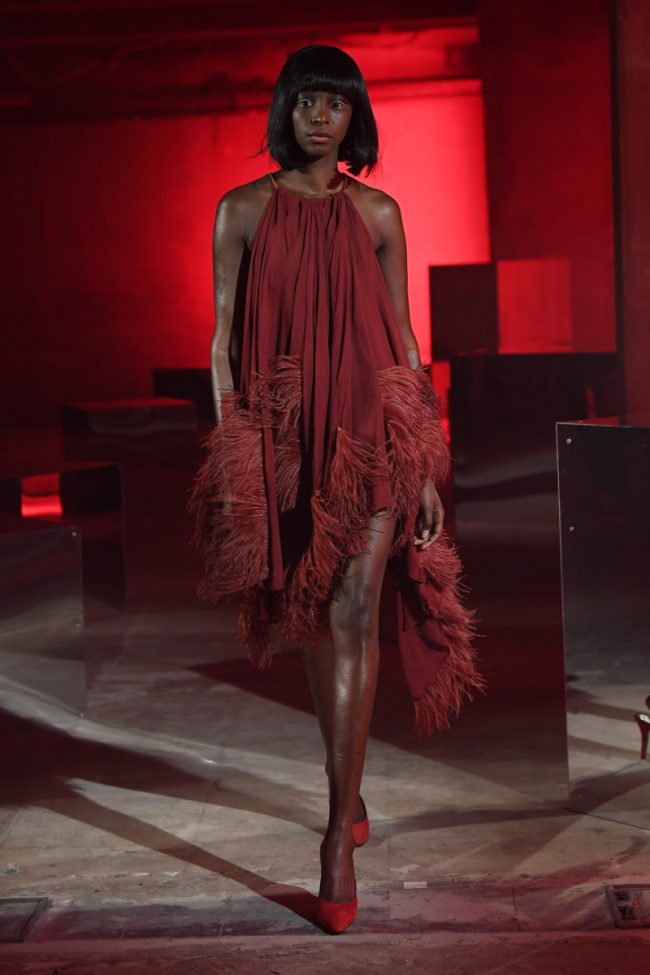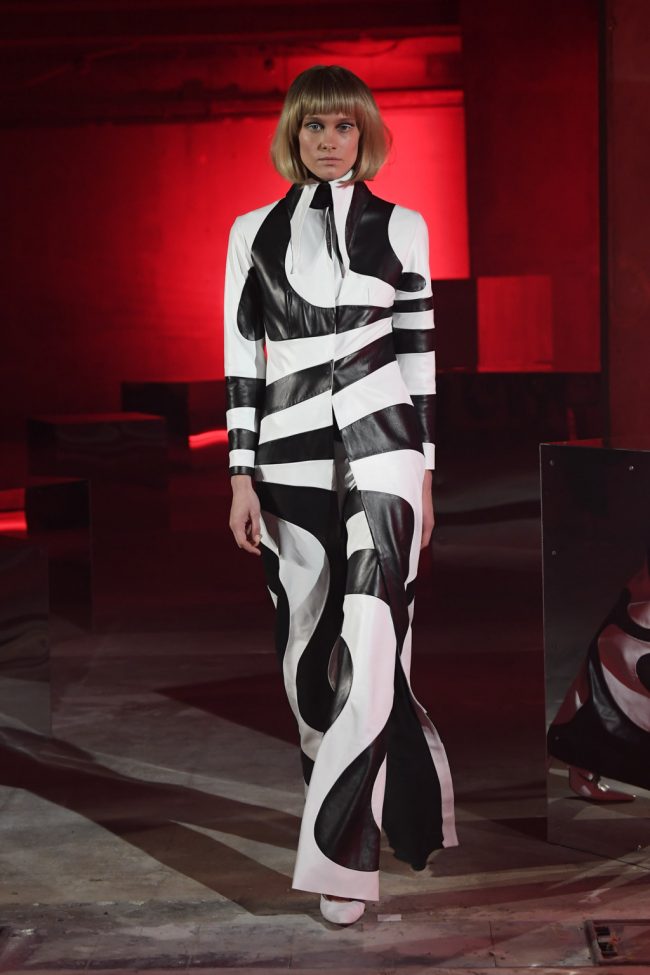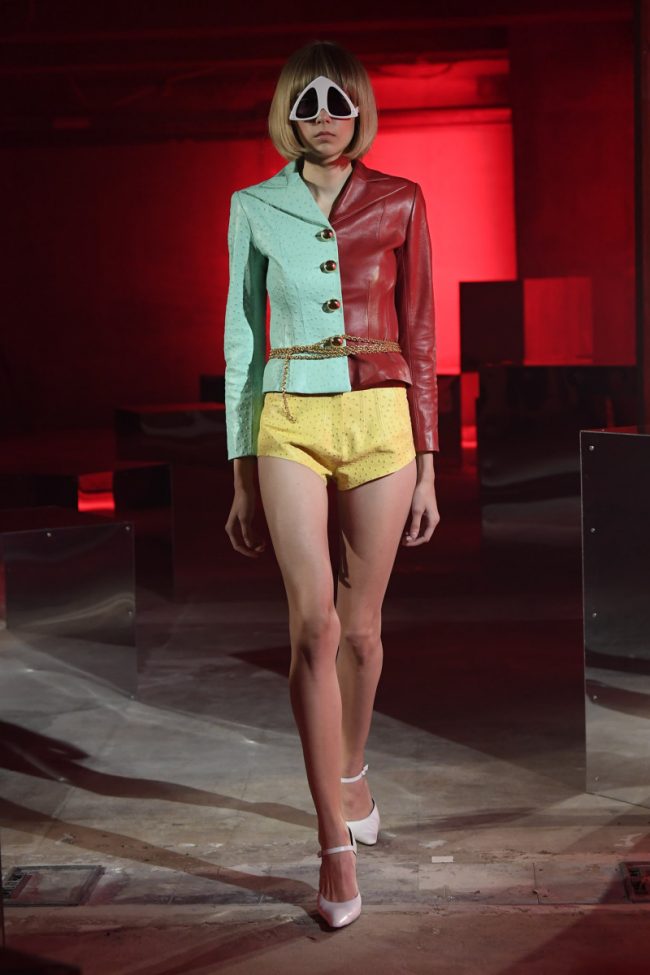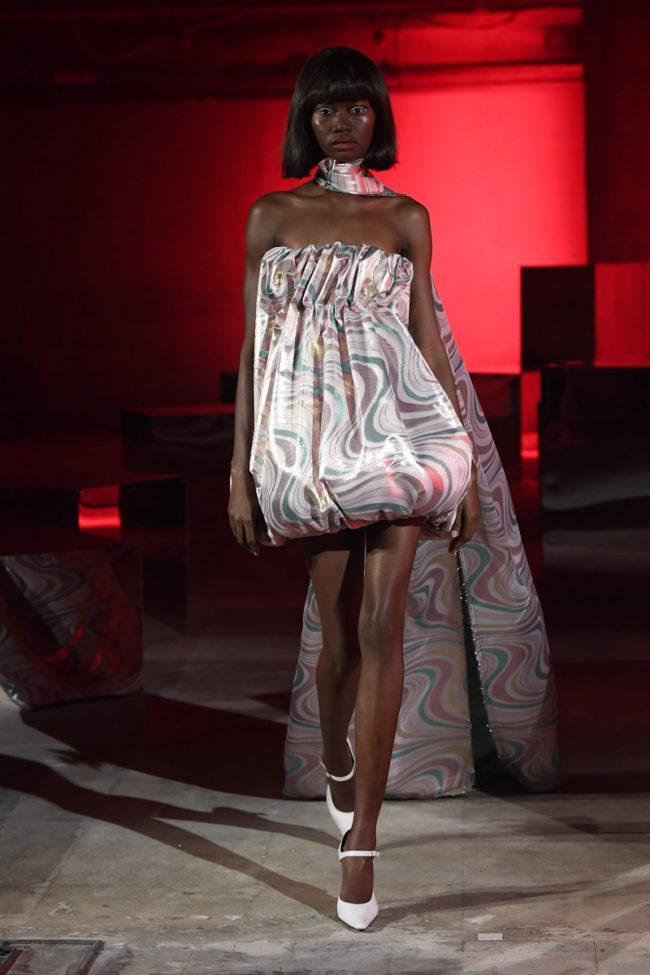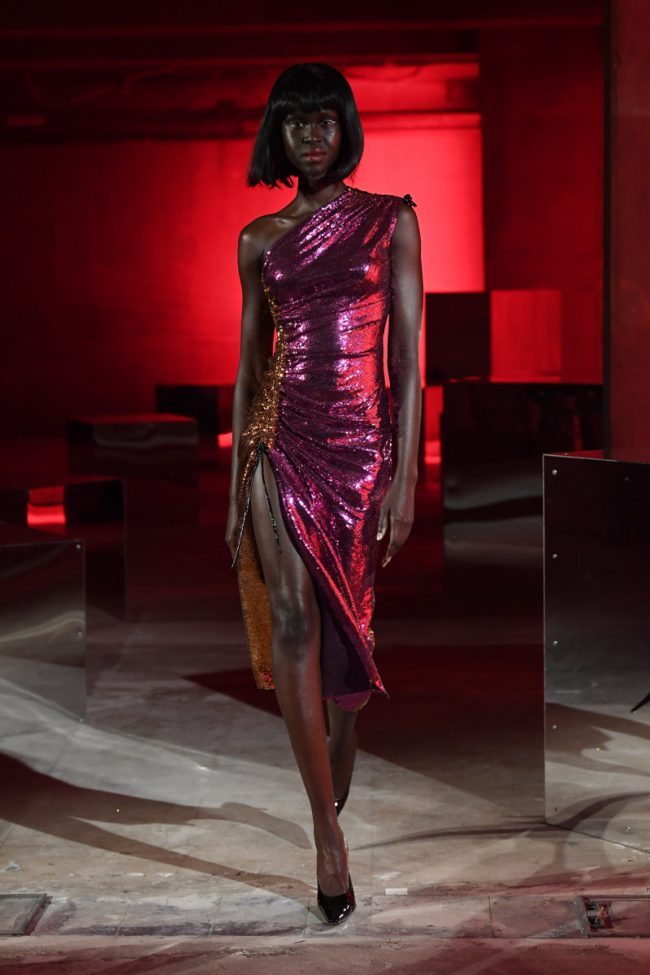 Christopher Kane and his sister Tammy did not get the memo that less is more and THANK the fashion gods for that! Kane's ss2020 RTW collection-all 61 looks- were bursting with spring joy! The fabrics and designs- rich satins, baby doll ruffles, intricate floral motifs, car wash hemlines, accordion pleats-lordy be, where does it end! But it was his evening pieces that really blew our minds. Black dresses dotted with rhinestones mirrored a starry night. Heavenly!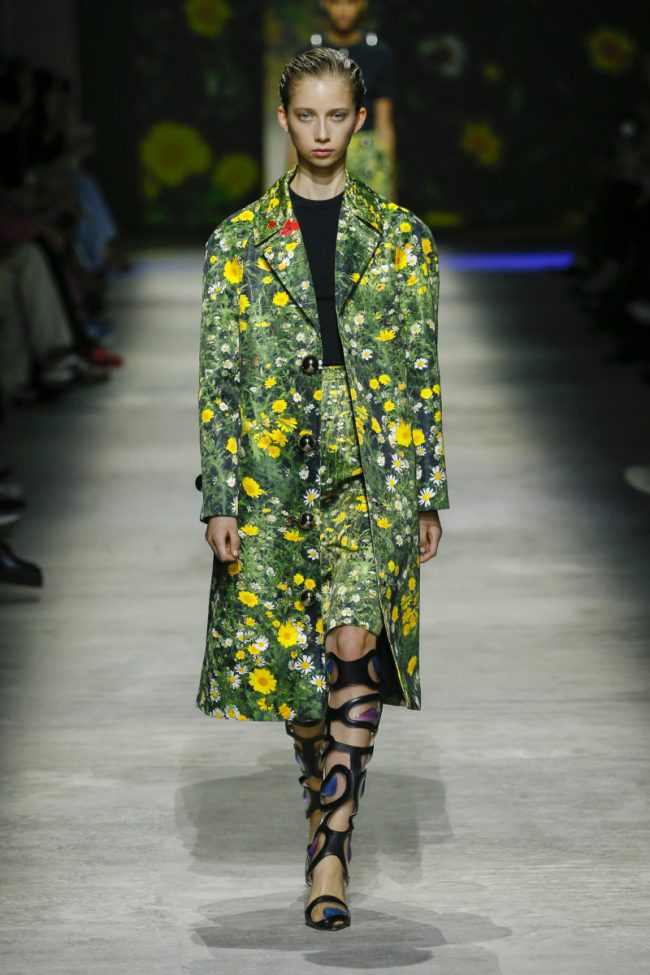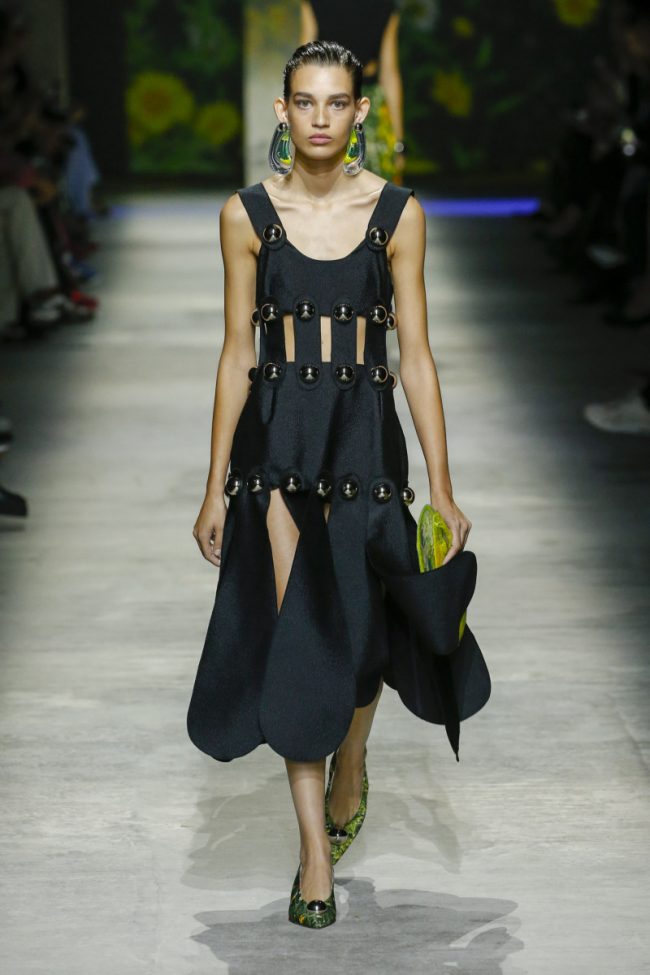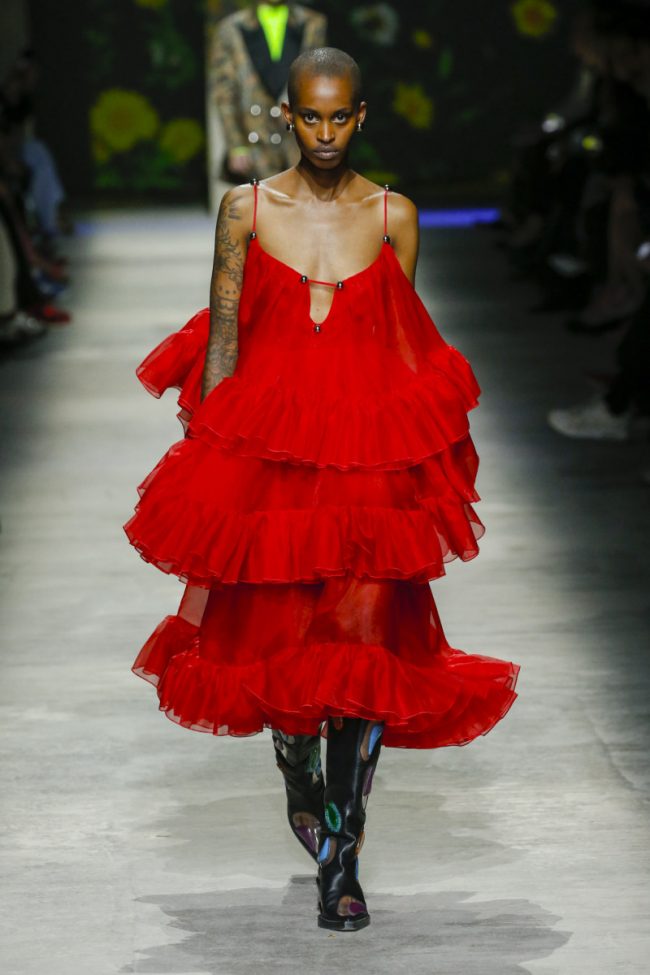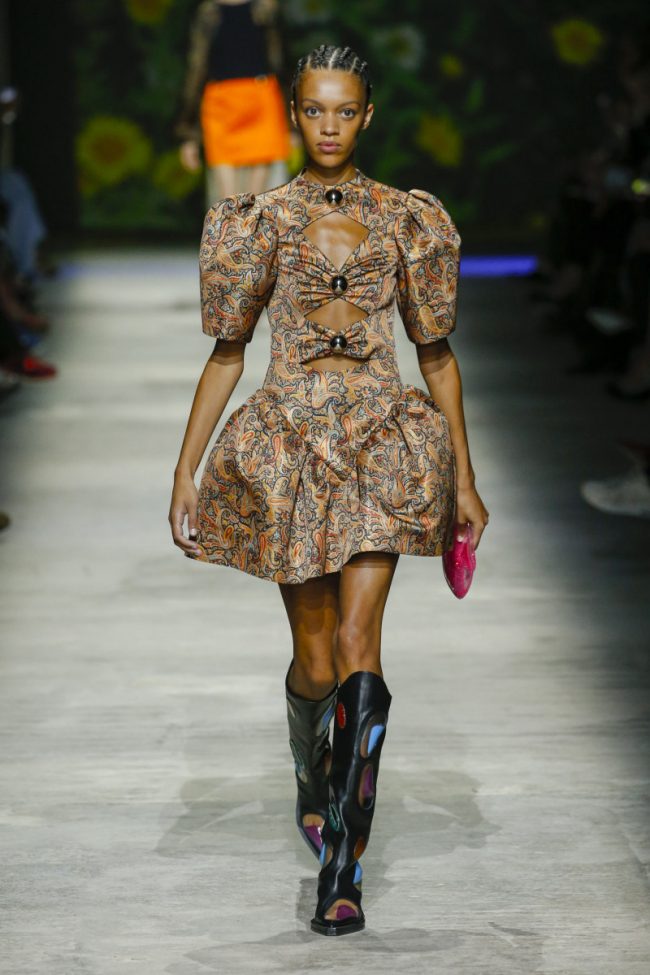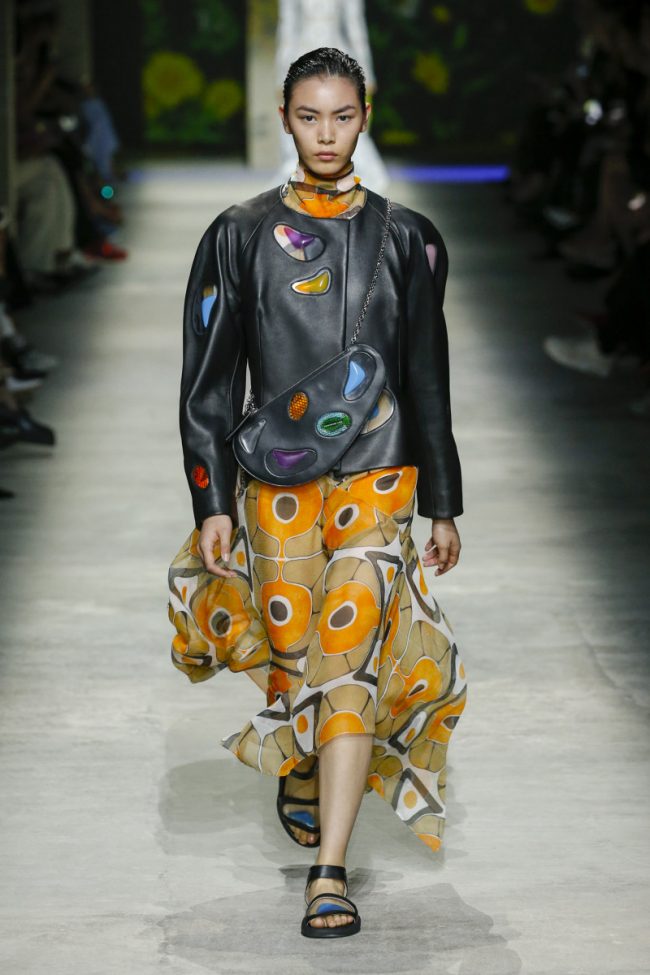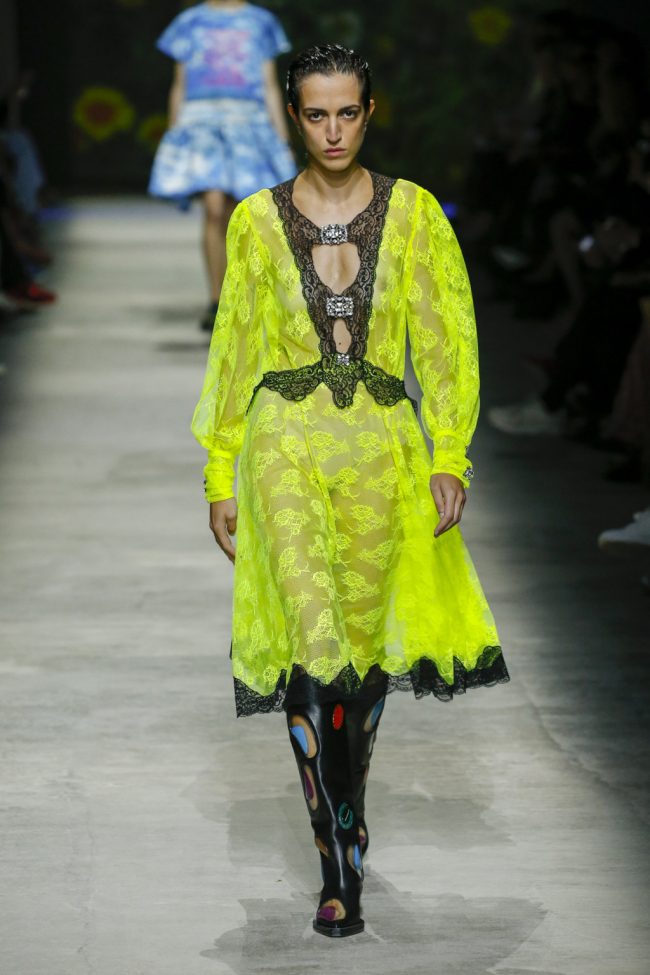 Temperley of London's ss2020 show needed to be combed through completely from beginning to end. Yes, there were many "to die for" white eyelet dresses and ruffled wrap dresses perfect for any occasion, but it was towards the end when the real crown jewels appeared. Soft ballet pink dresses bathed in glitter and beads were so breathtaking and refreshing-unlike anything we've see to date. Sister silhouettes were delicate crocheted applique overlay that were so ornate they belonged in a couture collection. Soft, white fox would have done a lot to make these dresses red carpet worthy.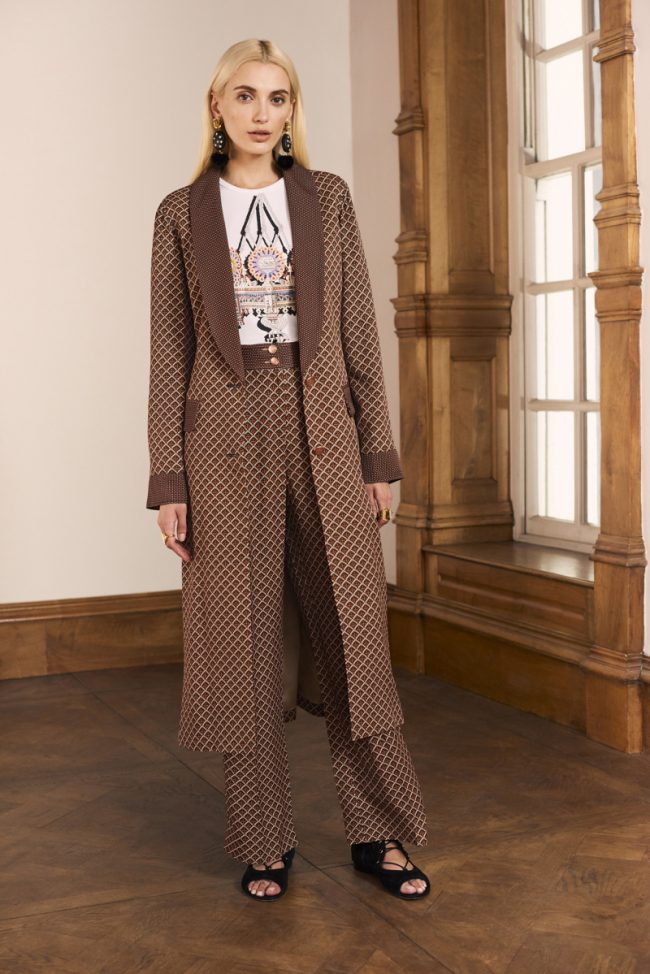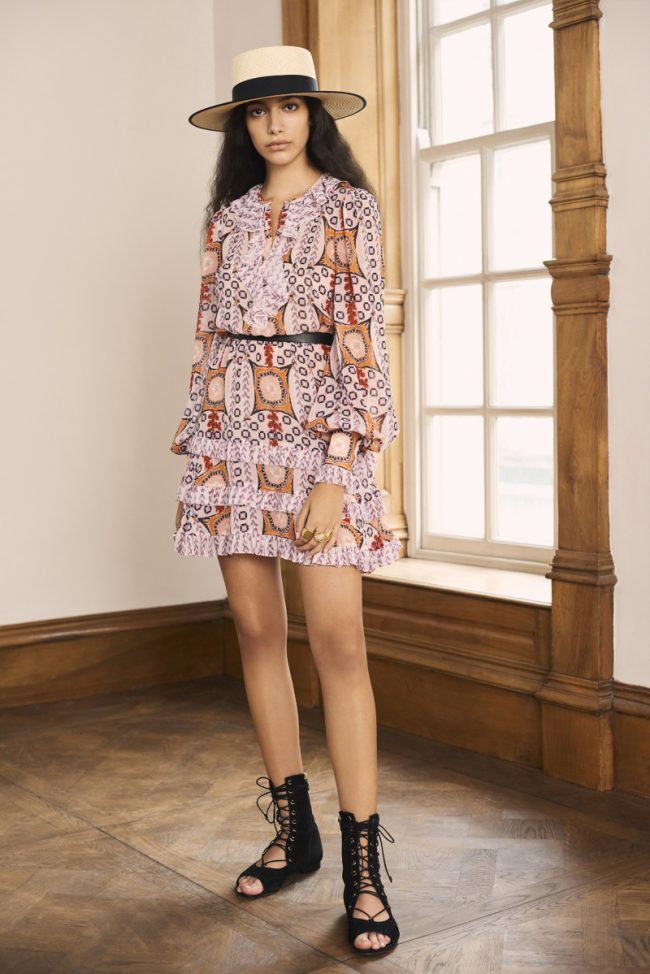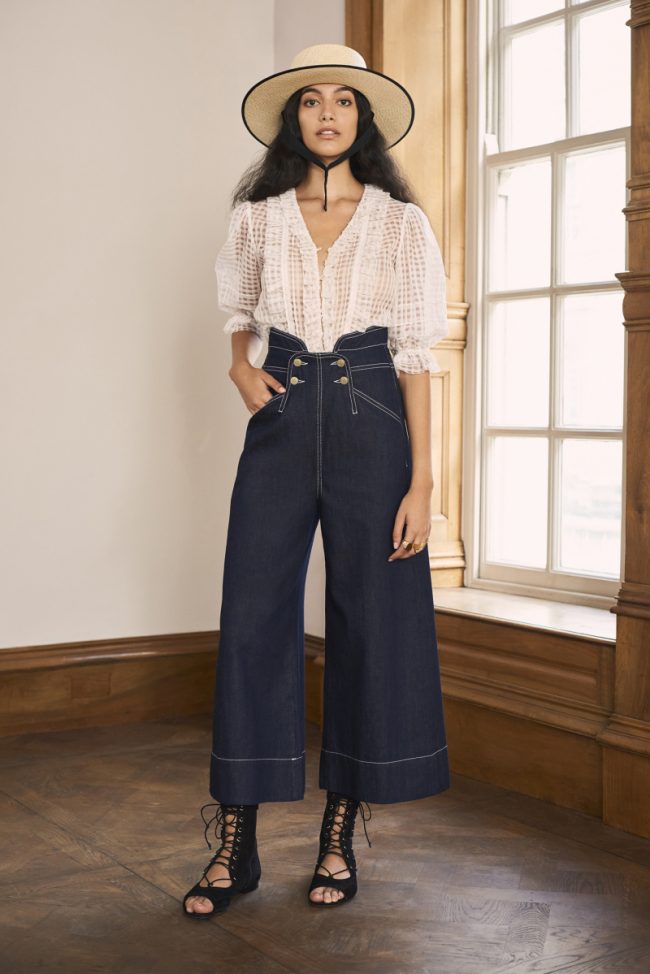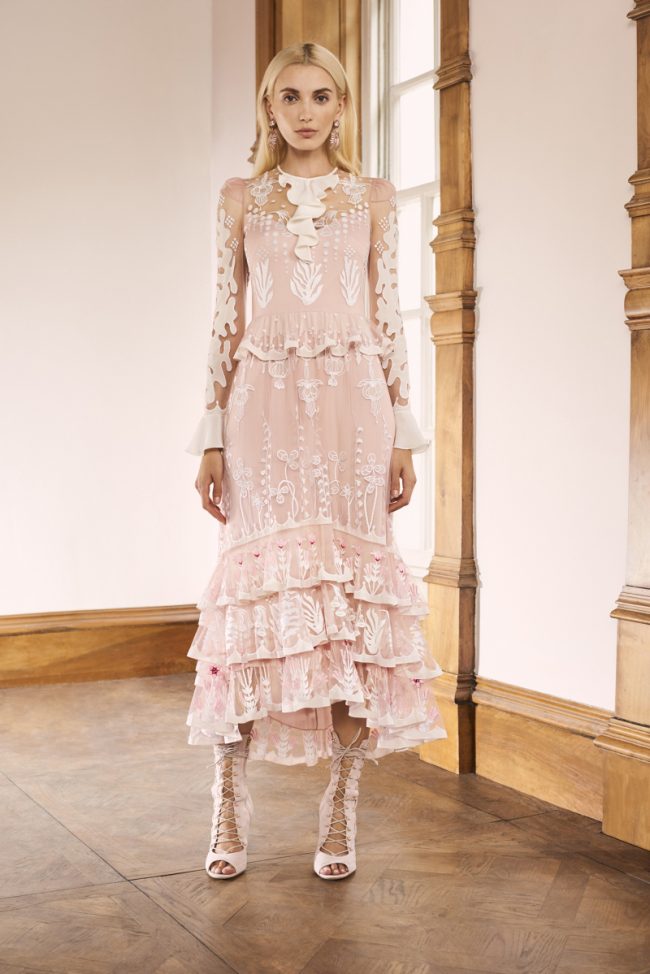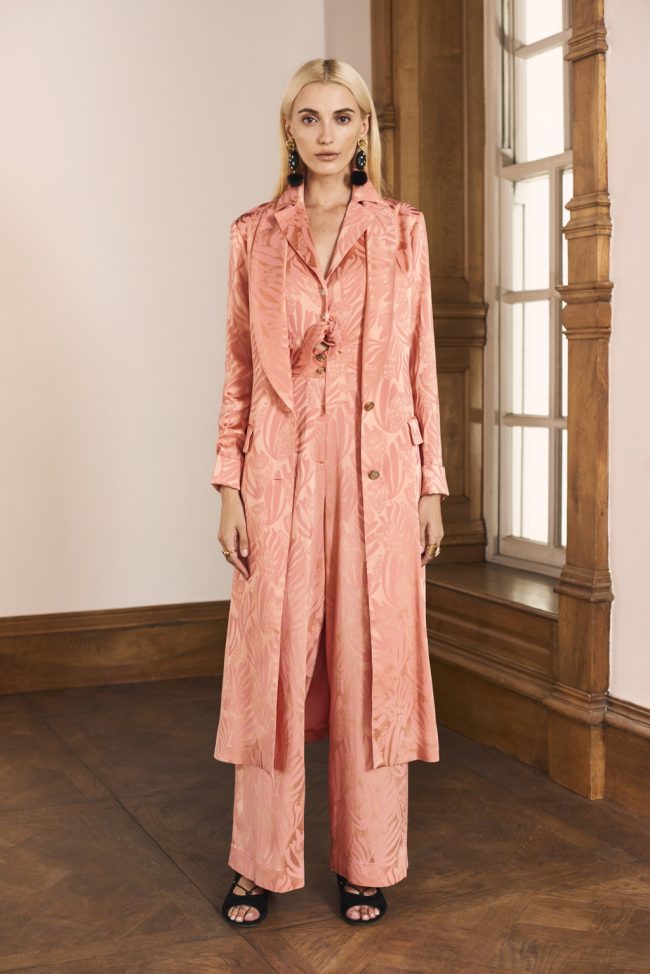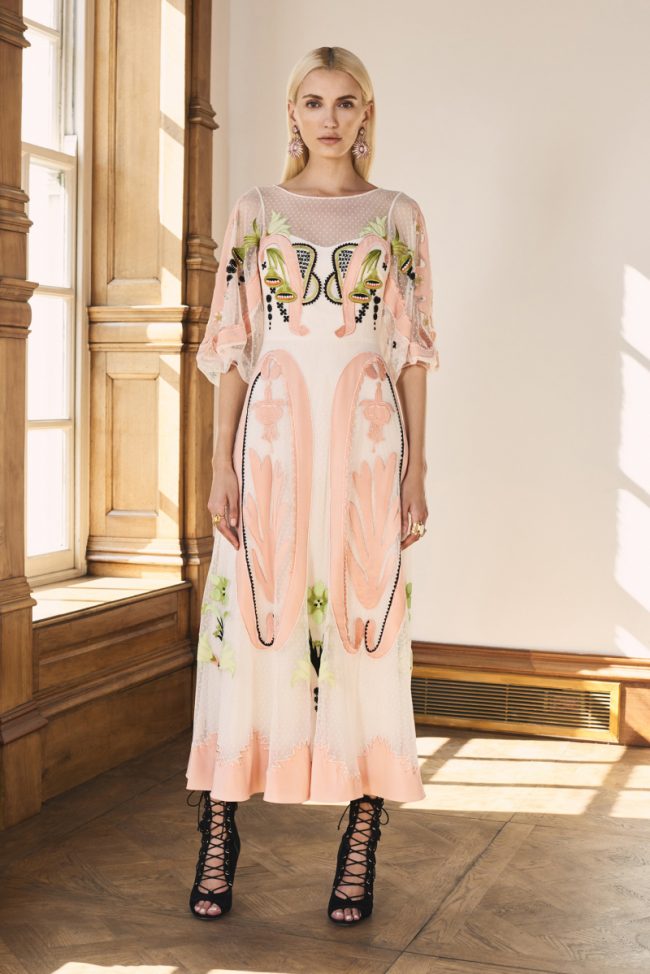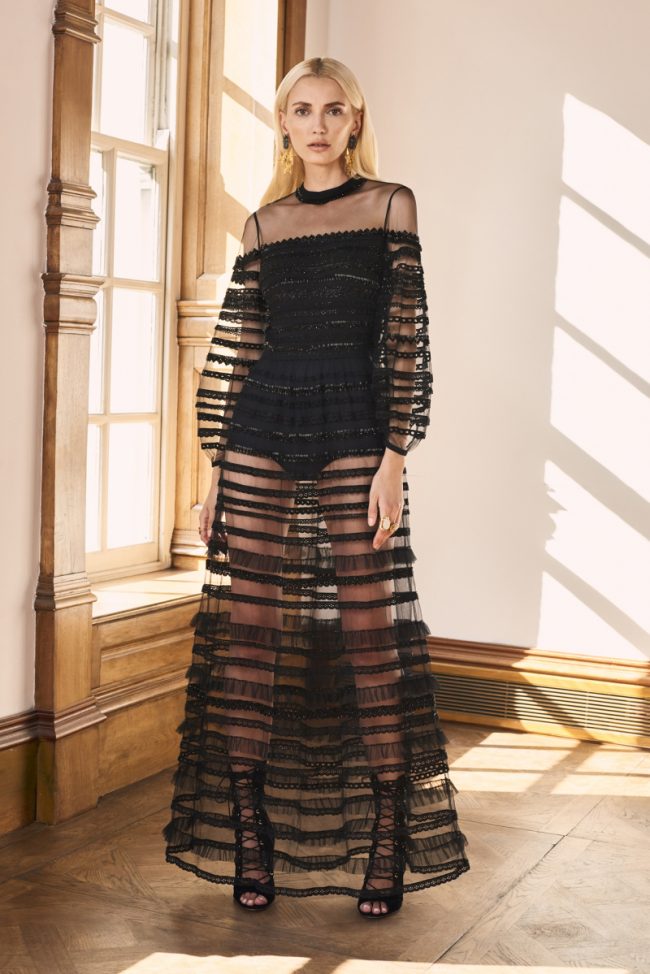 Gabriela Hearst's ss2020 RTW collection should have been served on a silver platter. Absolutely gorgeous silhouettes, the finest materials, and old world craftsmanship, it was a delight to see something so special for spring. Crocheted leather that took weeks to make was the main detail on many of the garments. Largely a black and white color palette, this was a sophisticated and yet very modern presentation. Another special effect not to be overlooked were geodes affixed with silk cord.