LONDON Fashion Week Spring Summer 2020 PART 2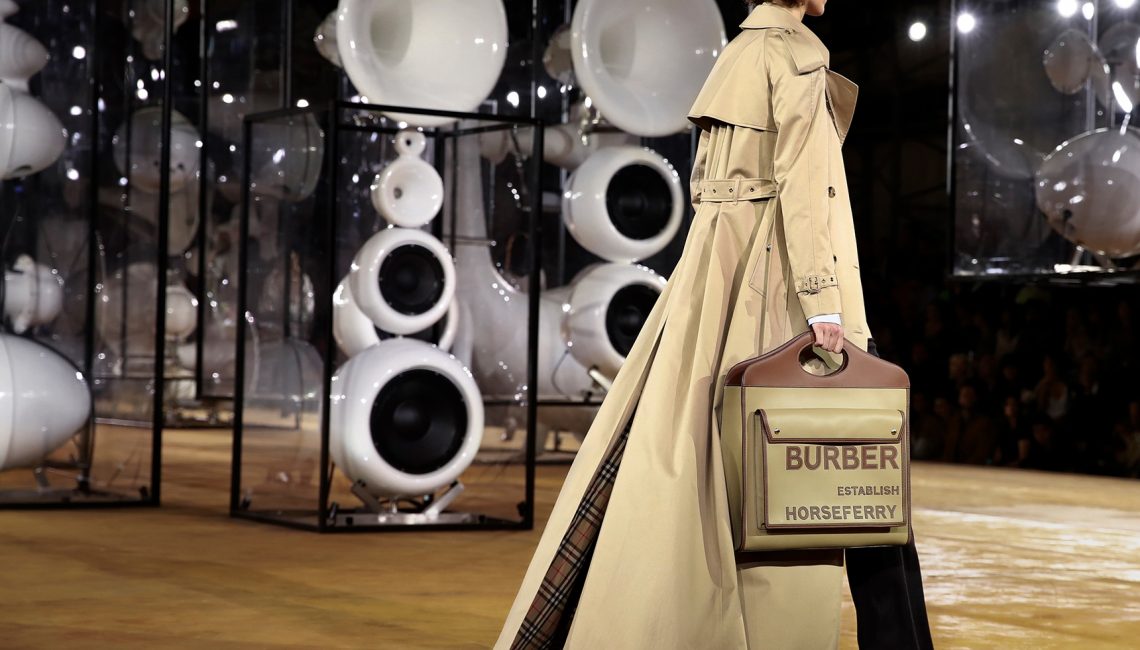 One given is that no matter the season, no matter the cultural temperature art is fashion is here to stay. London Fashion Week Spring Summer 2020 's collections were a true testament to what art in fashion looks like. A key attention to detail, unbridled creativity and a fearless appreciation for staying true to your instincts. This is why we love fashion!
How Fashion Does Fashion, More London Fashion Week Spring Summer 2020 Collections
Riccardo Tisci must have been divinely inspired when crafting Burberry's ss2020 RTW collection. His third season with the brand, each 110 of his and hers looks were modern and imaginative all while staying true to the brand's roots. Parkas, windbreakers, satin walking coats, and tranches all kept Burberry as the leader in outerwear. Bodycon grey jersey dresses were stunningly sophisticated. Ink blot patterned outfits were a major departure from Burberry plaid but it worked-if only they had added a touch of fur to elevate the luxury-instead Tisci used predictable and common marabou feathers.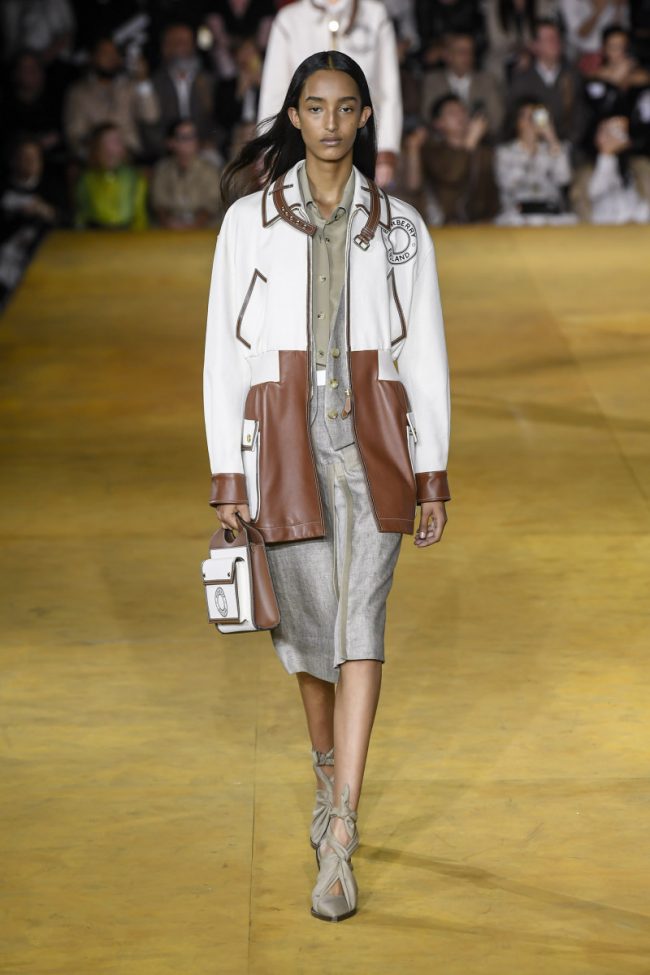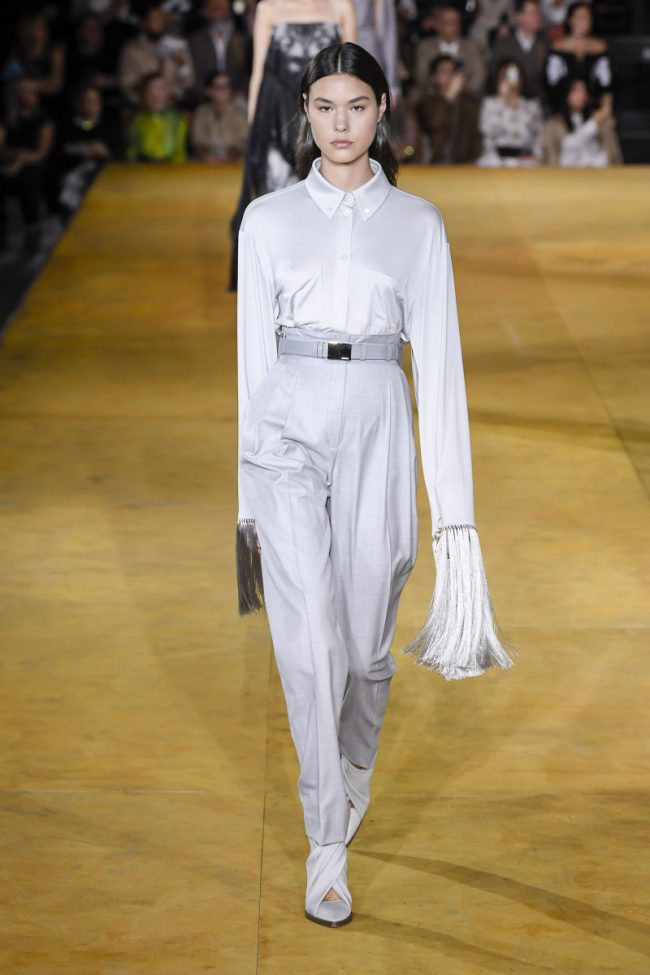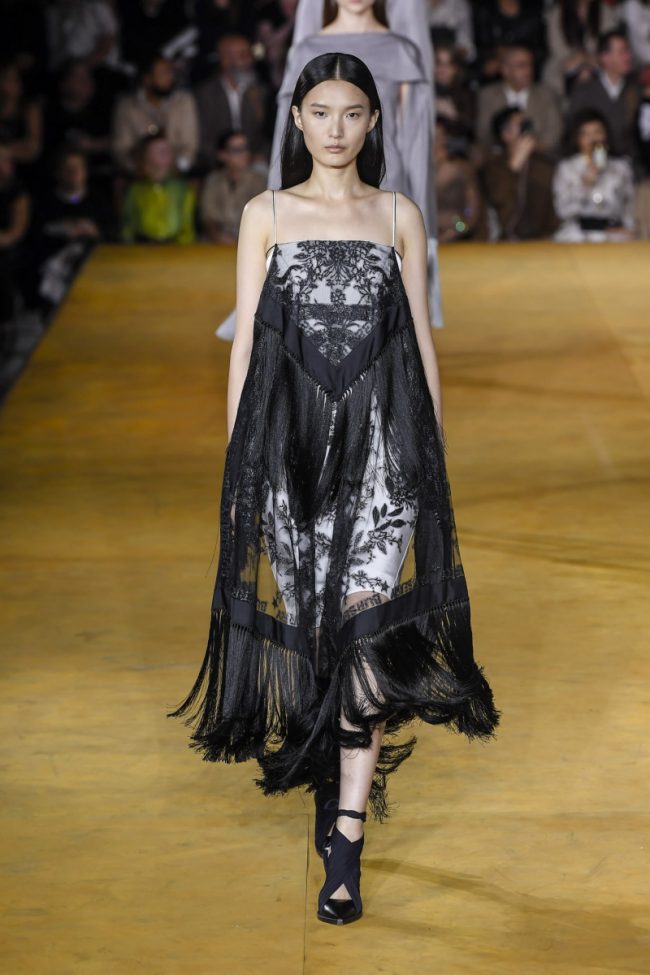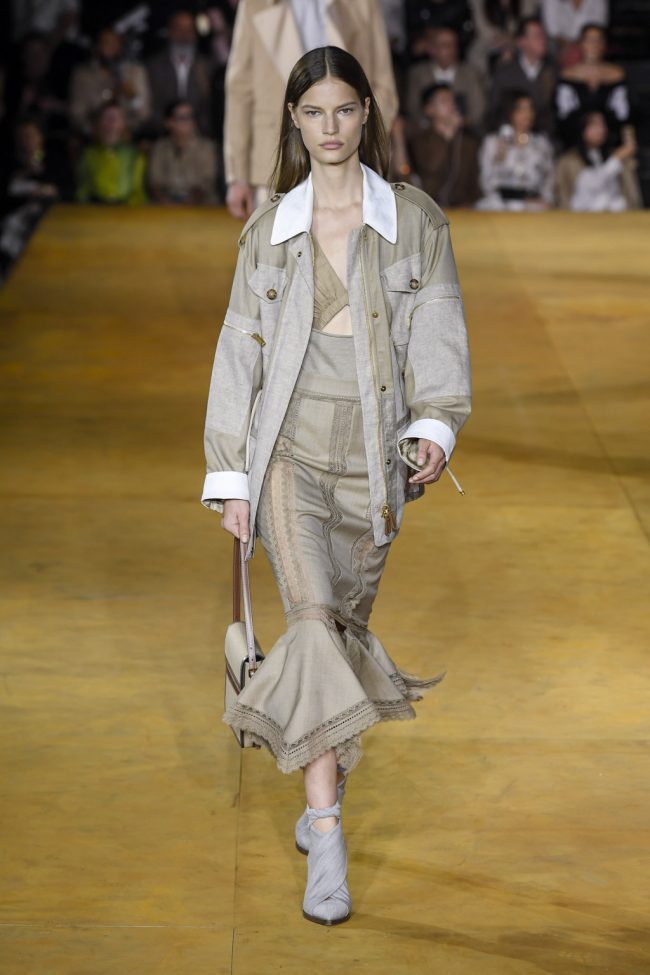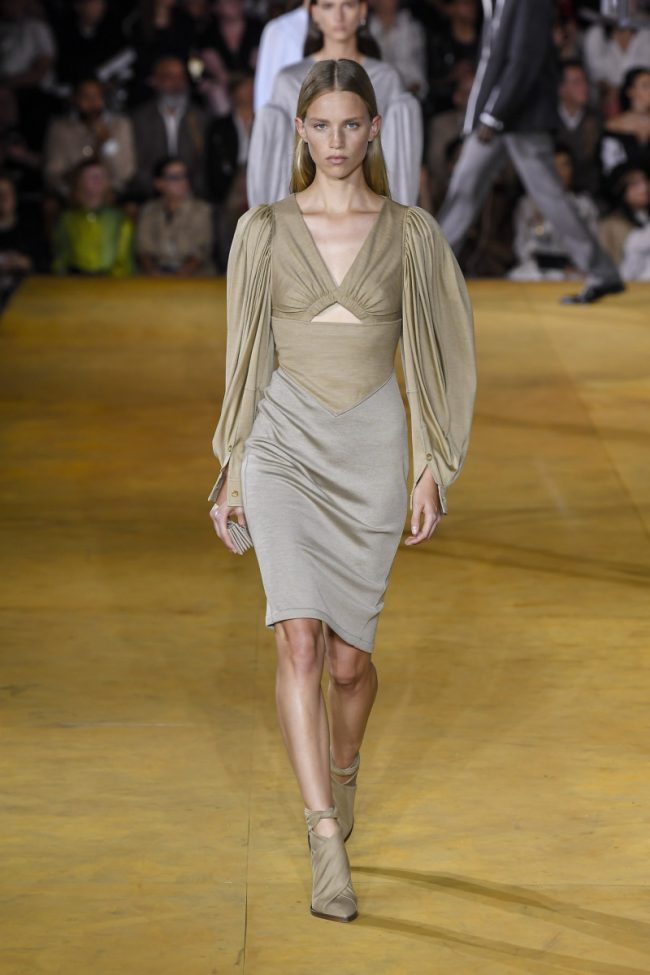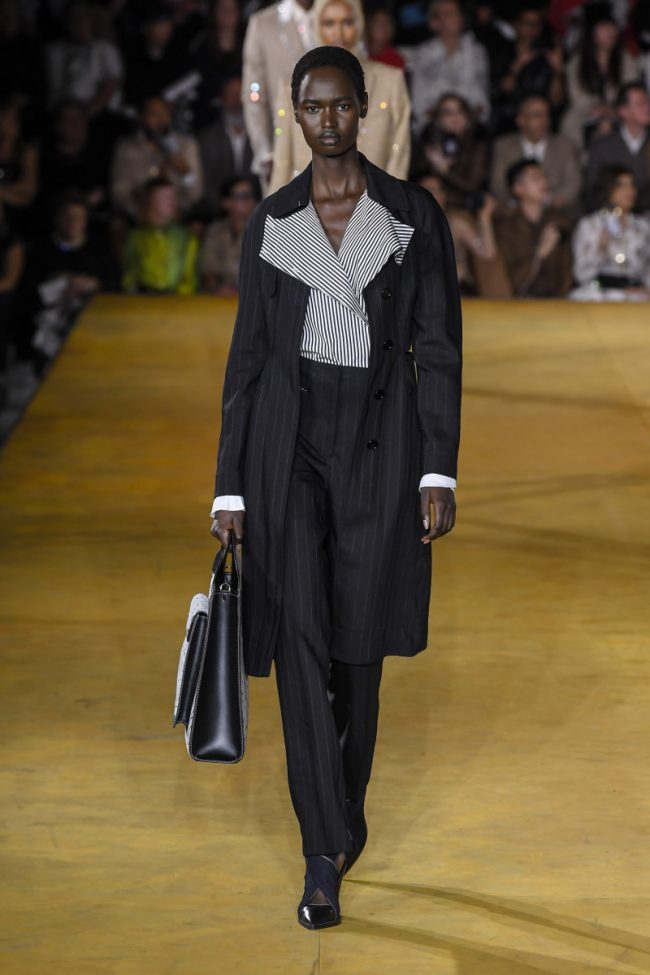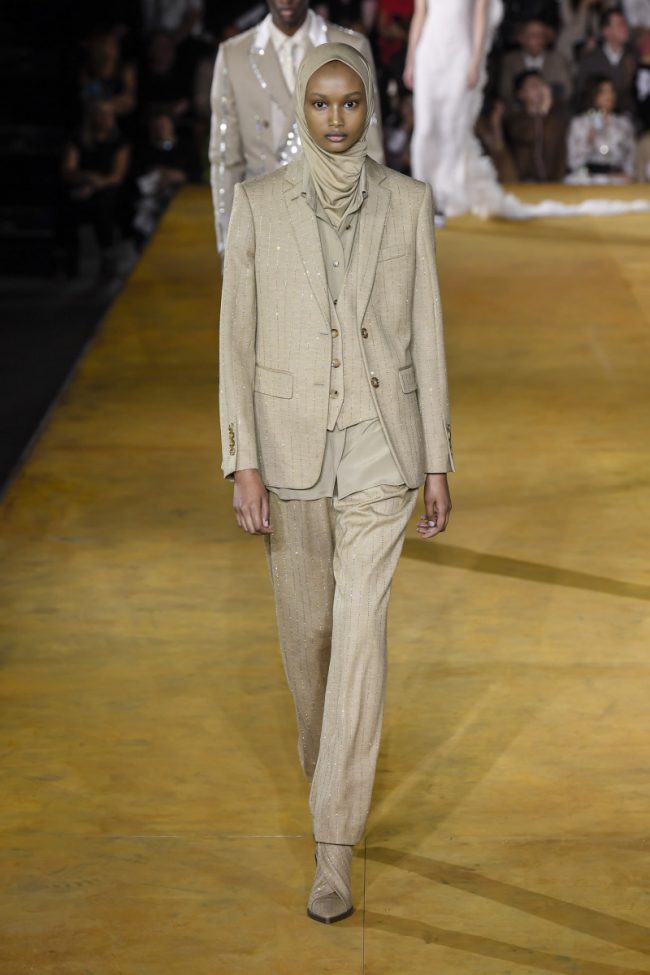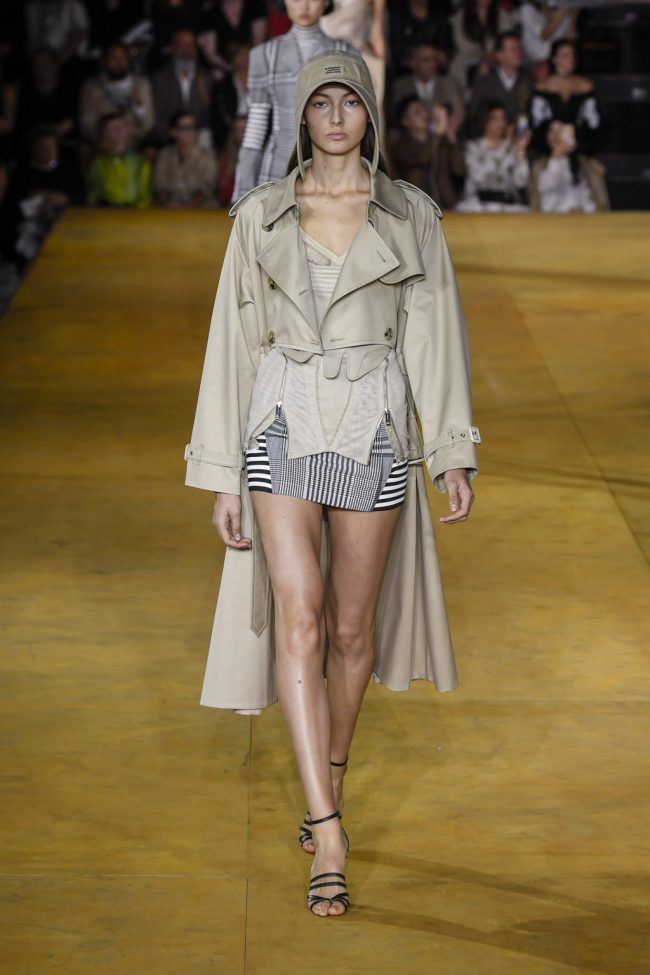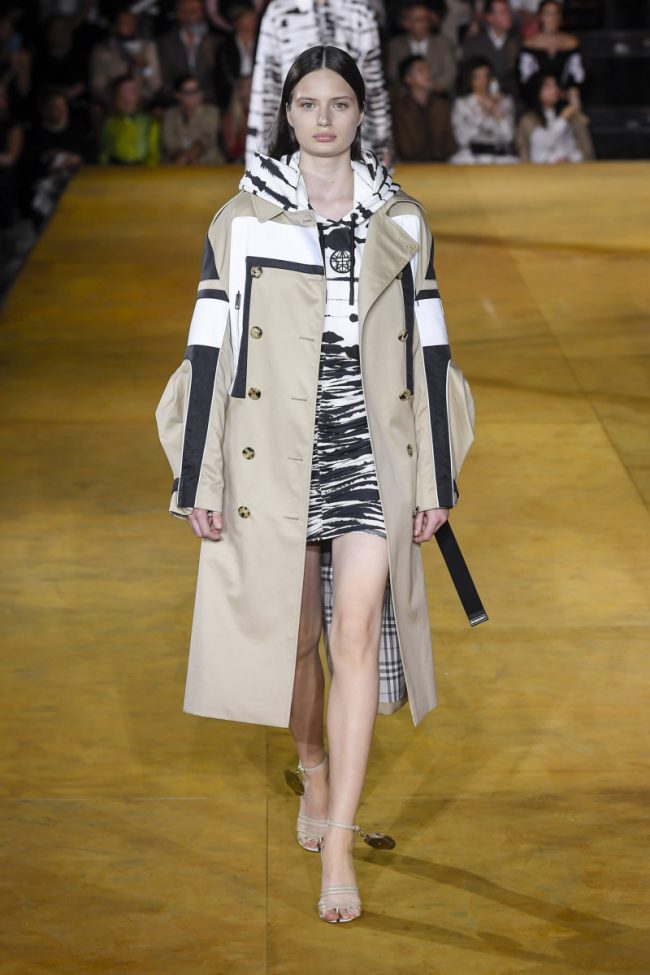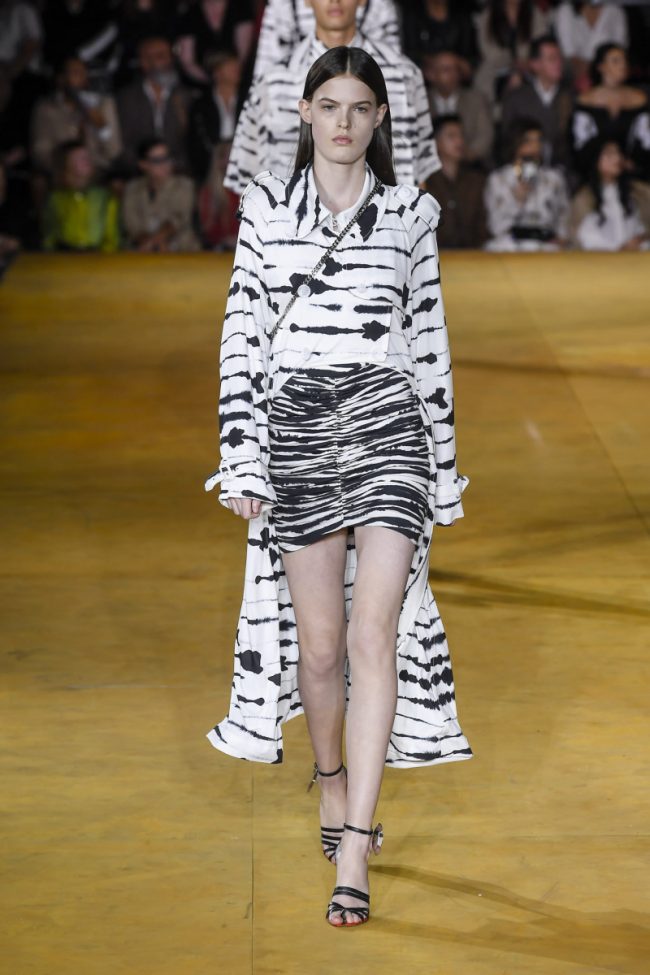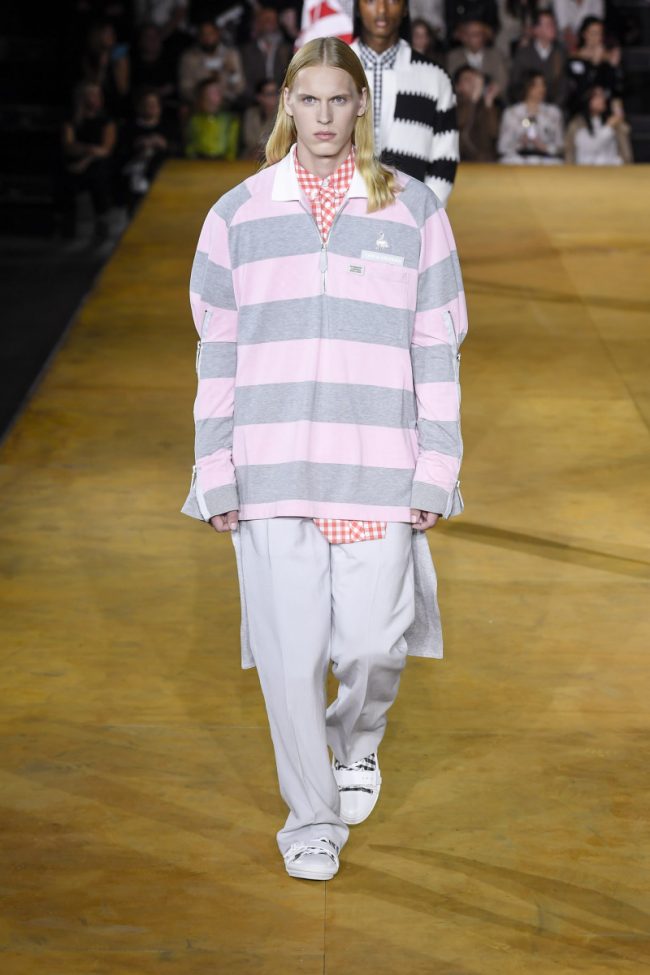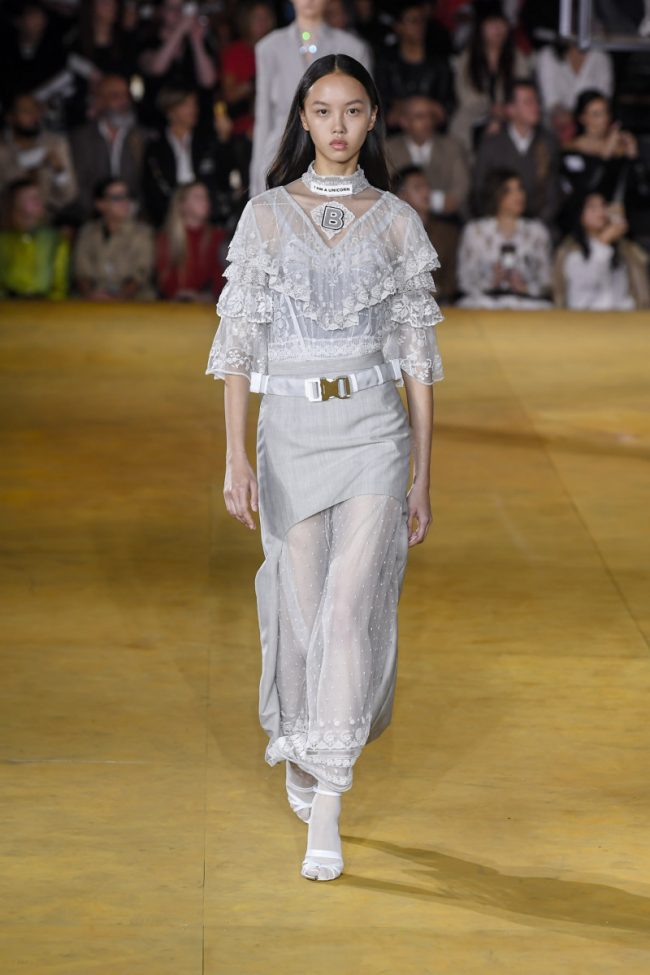 Karl Templer, a well-known fashion insider and stylist, took the reins for Ports 1961 and the brand's ss2020 RTW collection. If you're a Ports' loyalist, he has some fresh and lively surprises in store. Vibrant red and fuchsia dresses and pajama pantsuits with large gauge fishnet underpinnings were an unexpected twist on tradition. Chunky necklaces, flat loafers and purses all piled on the jazz to make these looks sing.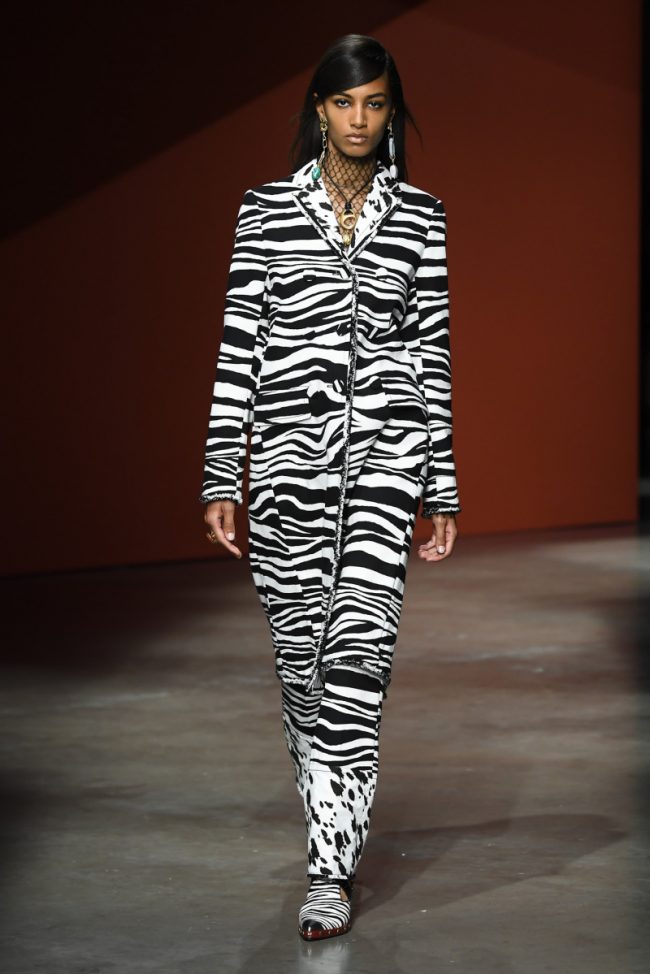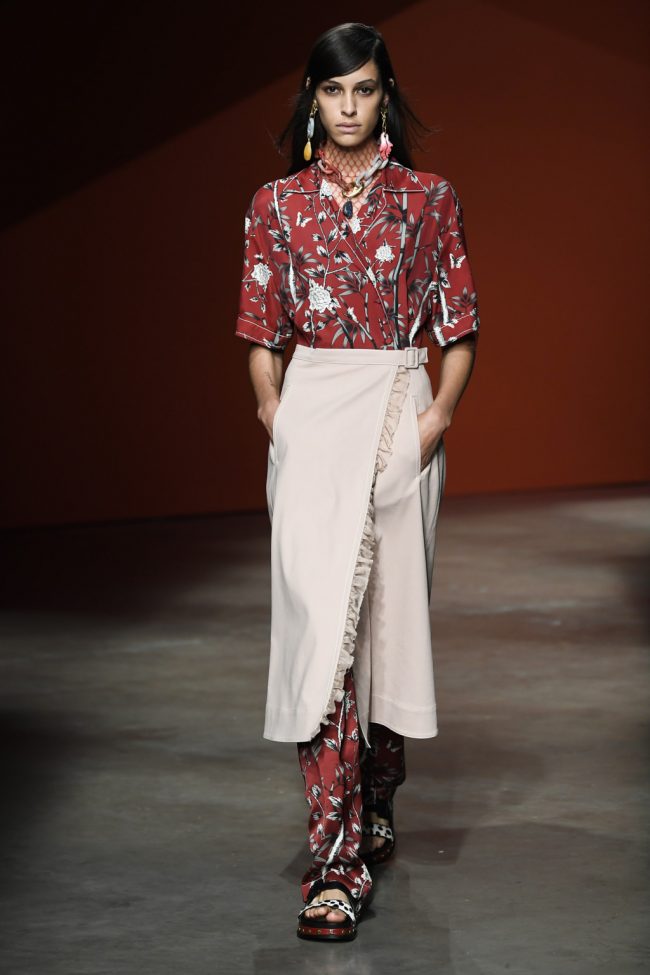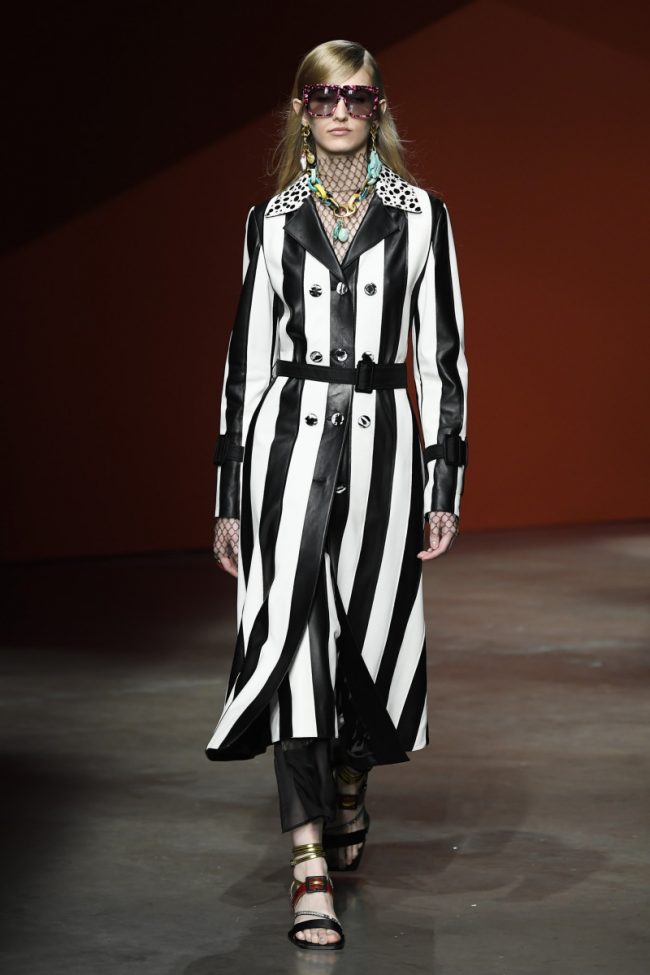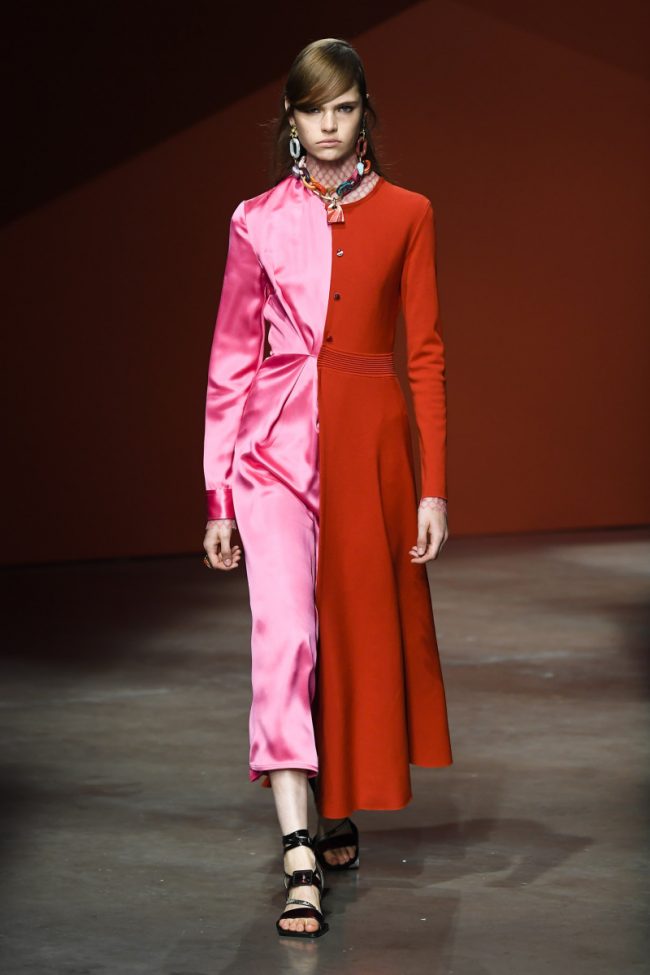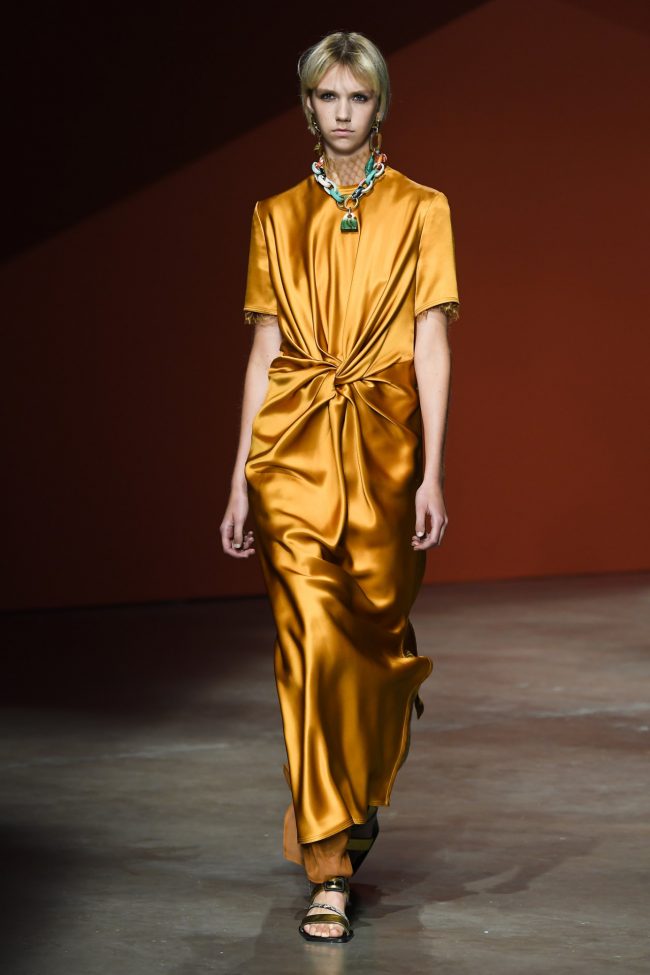 Calling all Ziegfeld/Streisand/70's aficionados! Halpern's ss2020 collection will speak to you. Sweeping maxi dresses, flared bell bottoms, and bubble hemlines all gave a nod to the iconic movie, Funny Girl. "I love Barbra Streisand. She's so magnificent. Her talent and charisma and gumption," Halpern rejoiced backstage. But the jaw dropping moment came in look #30-a violet, iridiscente, bell sleeve long gown that screamed "hello, gorgeous."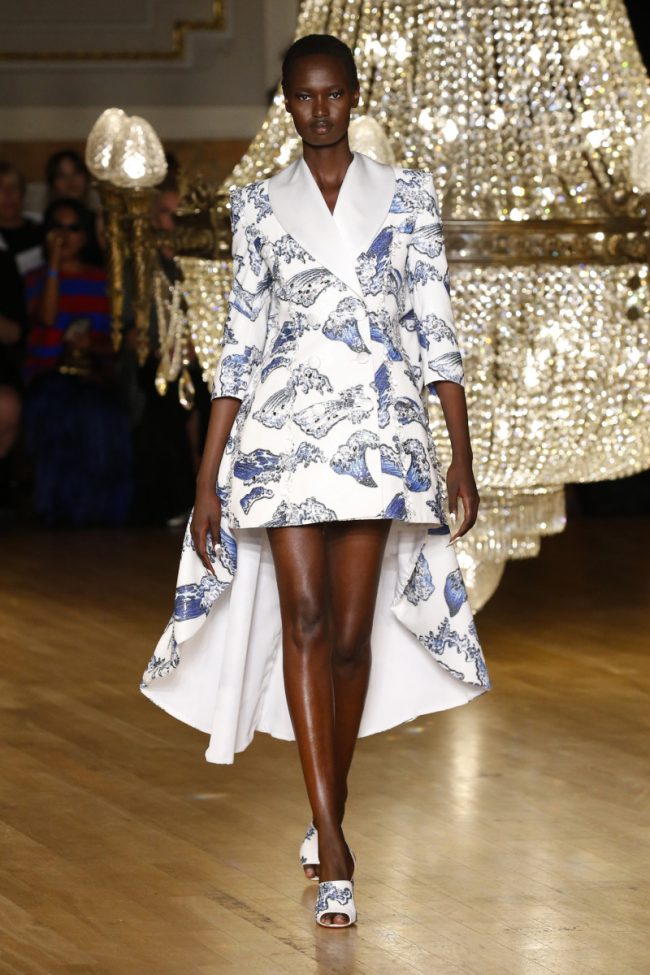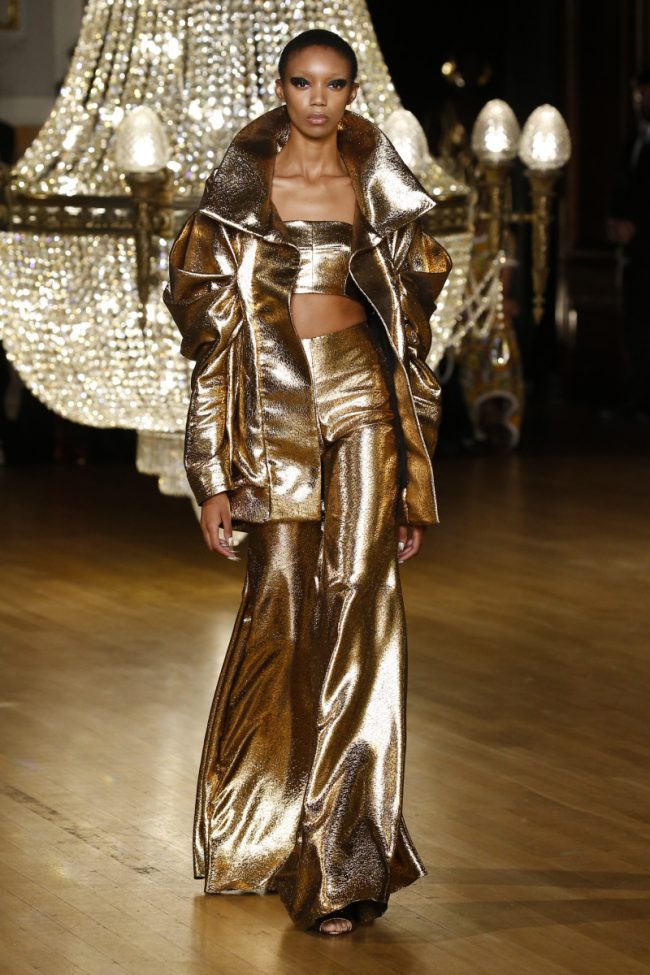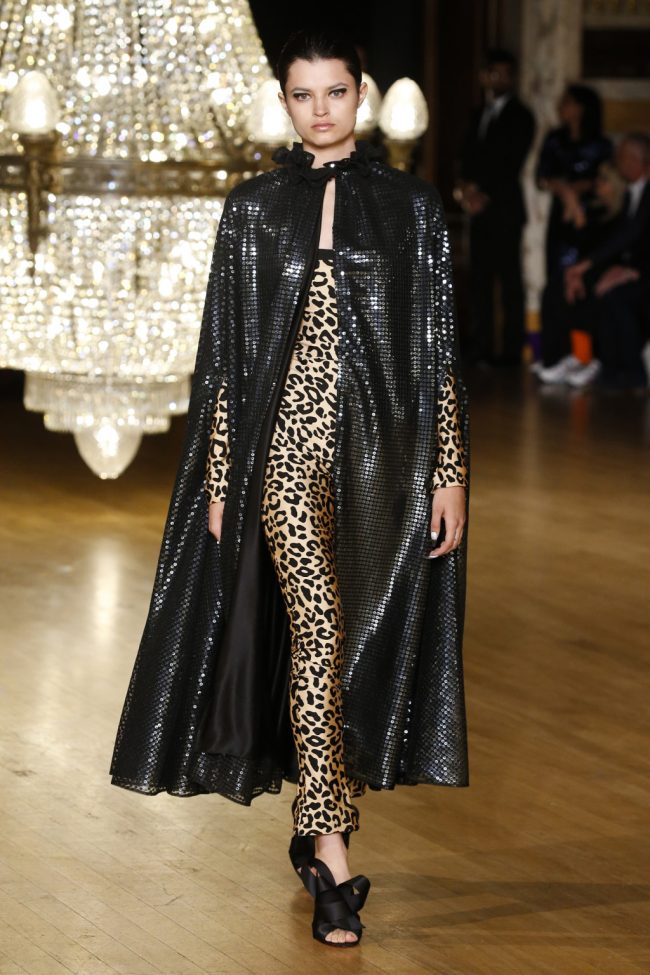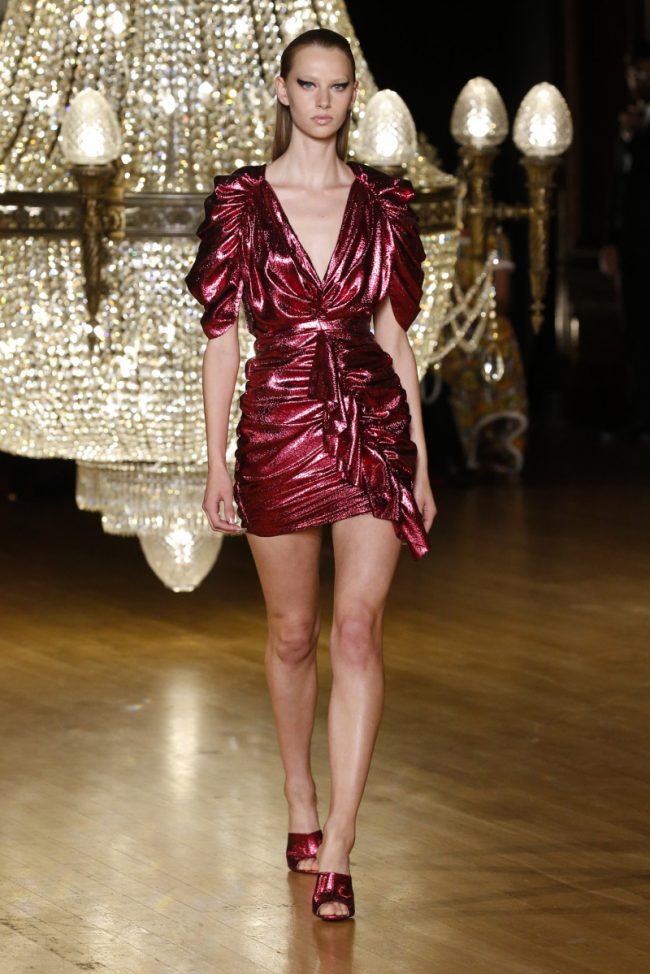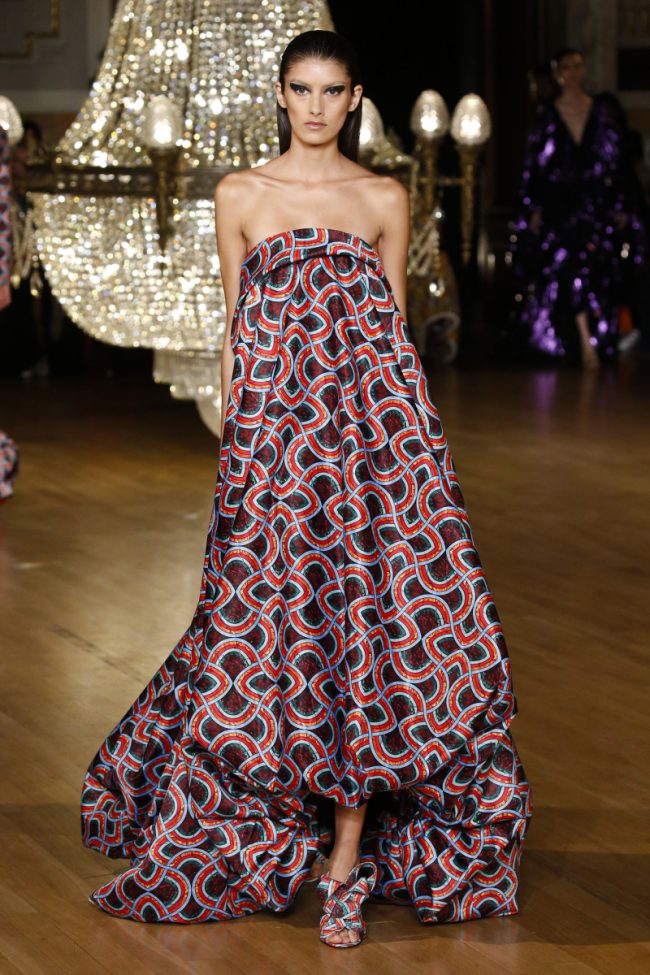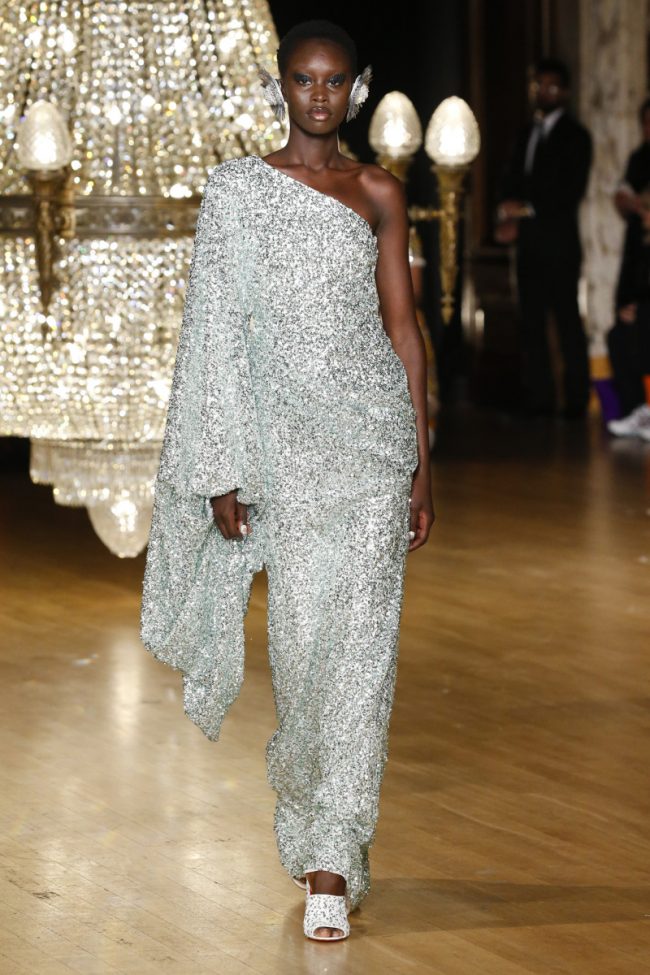 House of Holland's ss2020 RTW collection was a head to toe feast for the eyes. Beautiful silk color fabrics dotted with an animal print motif made for a brilliant canvas. Lycra biker short unitards with a solid color organza shirt had us raising our eyebrows- interesting silhouette but will anyone wear it? A violet satin tuxedo mini skirt suit paired with neon green gym shoes again, widened our eyes and, yes, it worked! Fishing net overlaid patent purses with long fringe trim were fun and fresh. Add a stacked sandal to complete your HOH style!