LONDON Fashion Week: Menswear Fall 2018 PART 2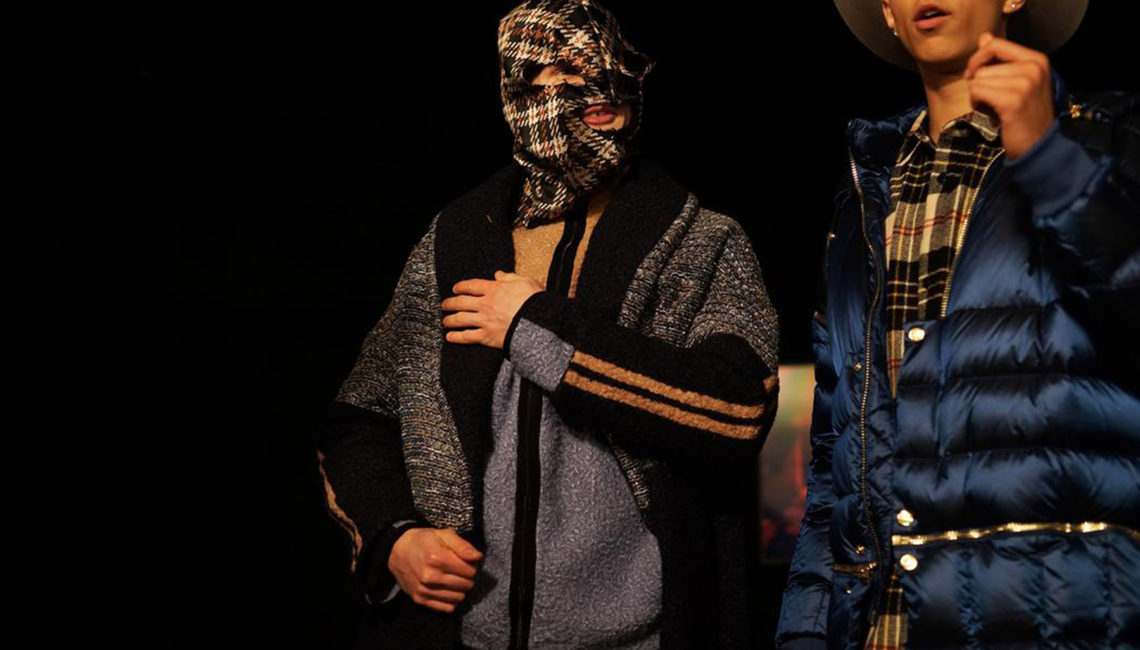 As the menswear fall 2018 collections continued to march down the runways of London we are beginning to see trends take shape.  The focus is on fabrics this season with designers showing impressive tailoring in velvets and leathers.  The feeling is luxe despite more casual and utilitarian silhouettes.  Layering is key, often reflecting unexpected pairings that will allow the guys to create strong individual style statements.  But the week has just begun, and London is the first of the cities to show the fall 2018 menswear collections.
Menswear Fall 2018 London Finale
The chic, playful attitude that has marked Band of Outsiders menswear was on full display again for their menswear fall 2018 collection. This season the fun came in the form of graphic prints featuring polar bears and skiers and bright bursts of color.  But make no mistake, this was a collection of solid wardrobe additions.  A grey plaid single button suit had just the slightest edge, a perfect office wear option for today's modern man.  Mustard yellow cargo pants with a matching coat took weekend style to new heights as did a green velvet drawstring pant with matching jacket.  More casual looks came in the form of brightly colored track pants with side stripes.  A strong grouping of outerwear included trench coats, puffers and some extraordinary shearling aviator coats .  For the guy who needs to cover the basics for all of his dressing needs, this was one-stop shopping.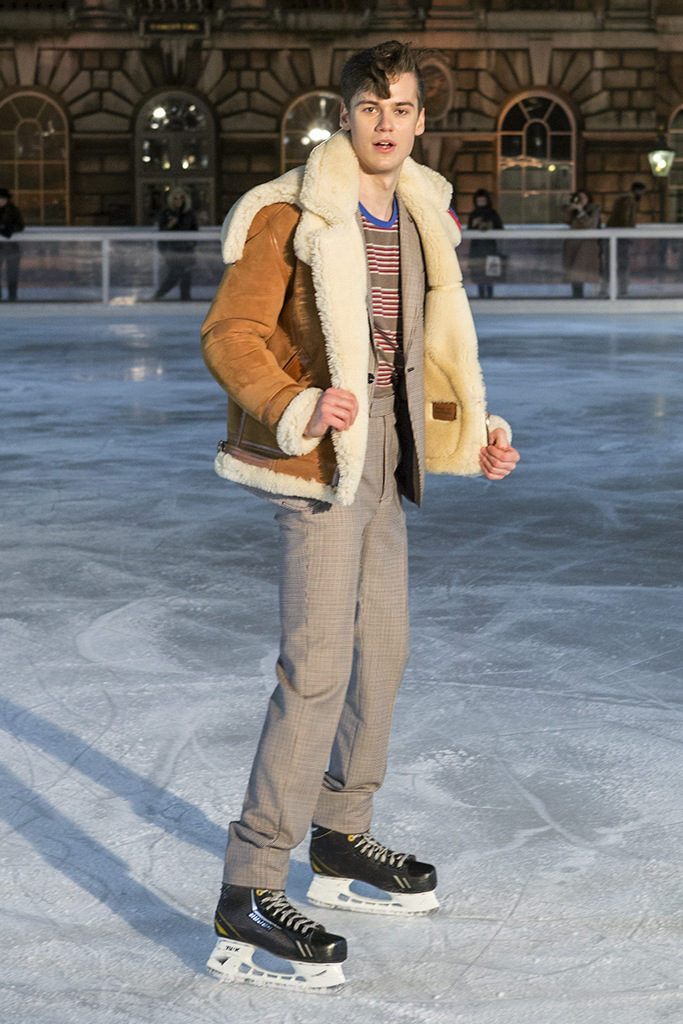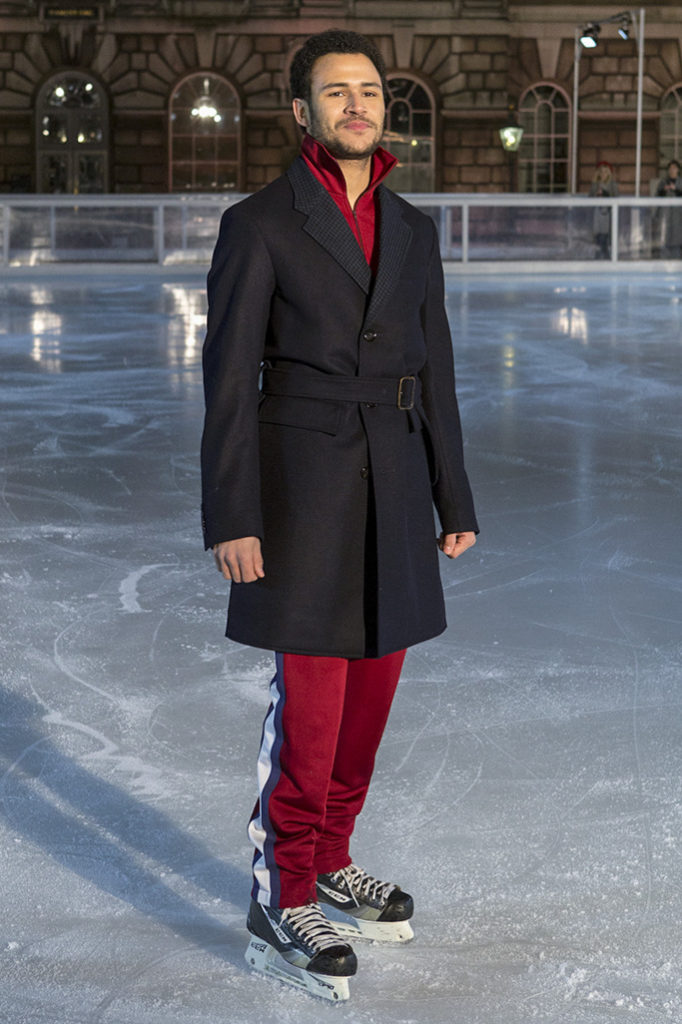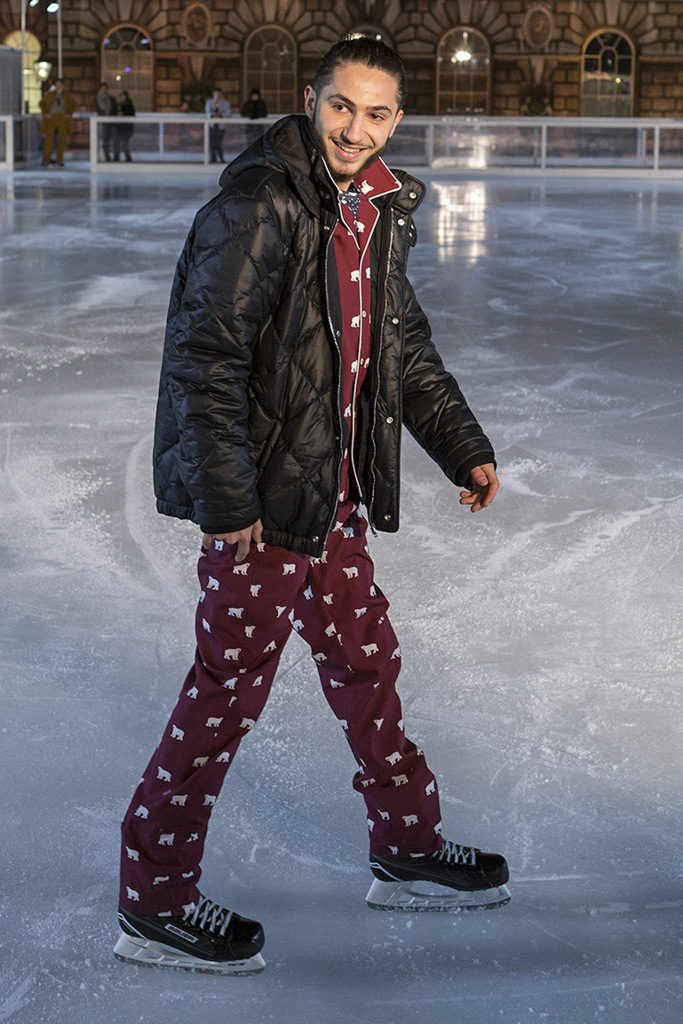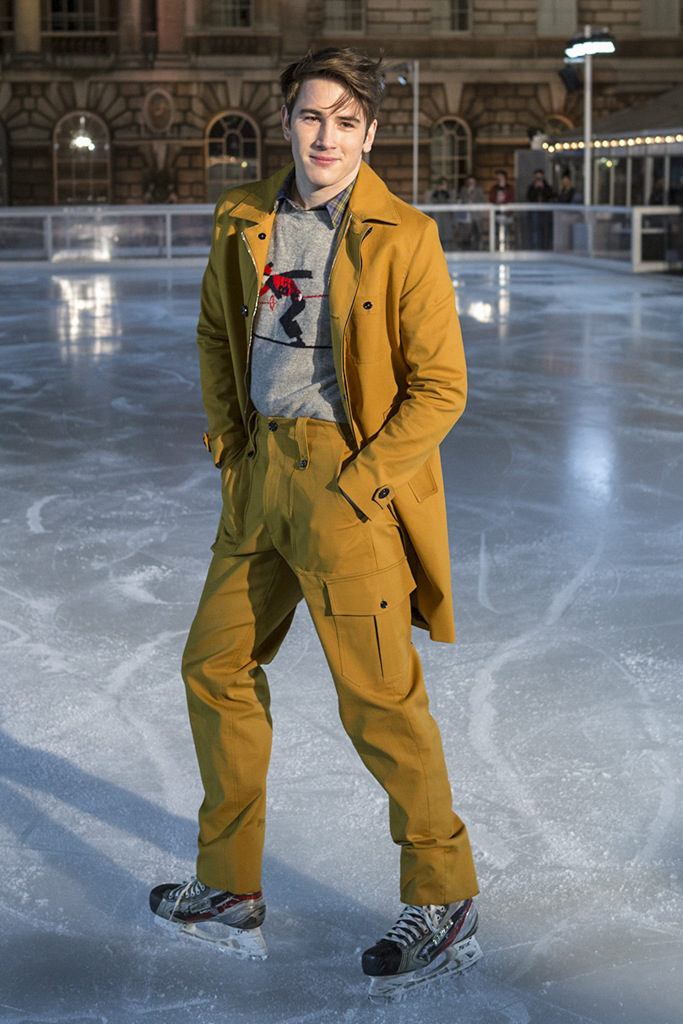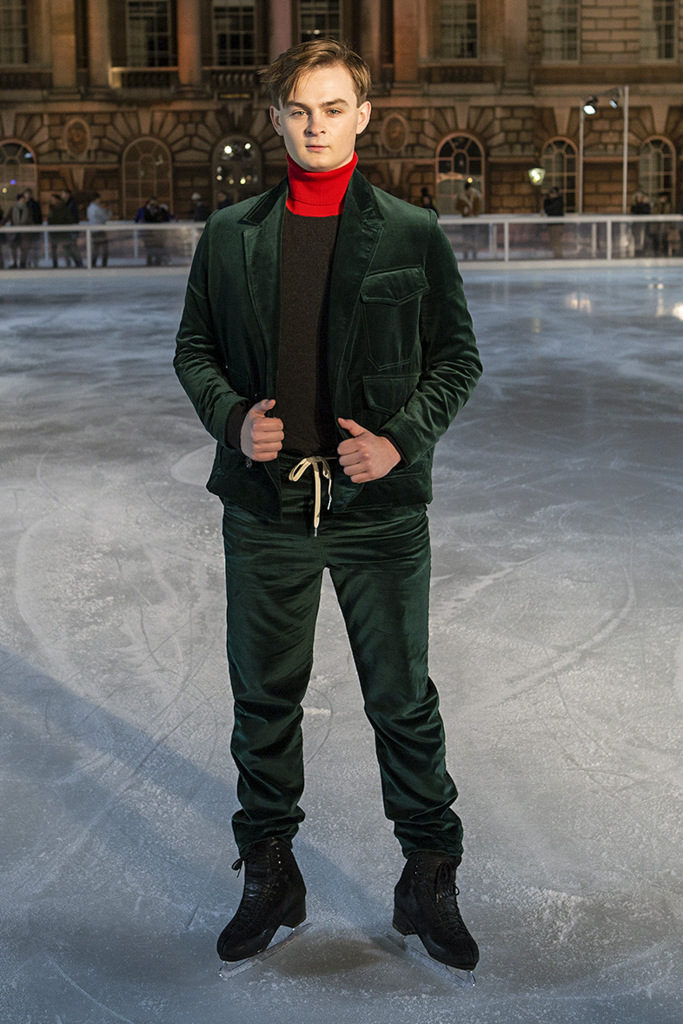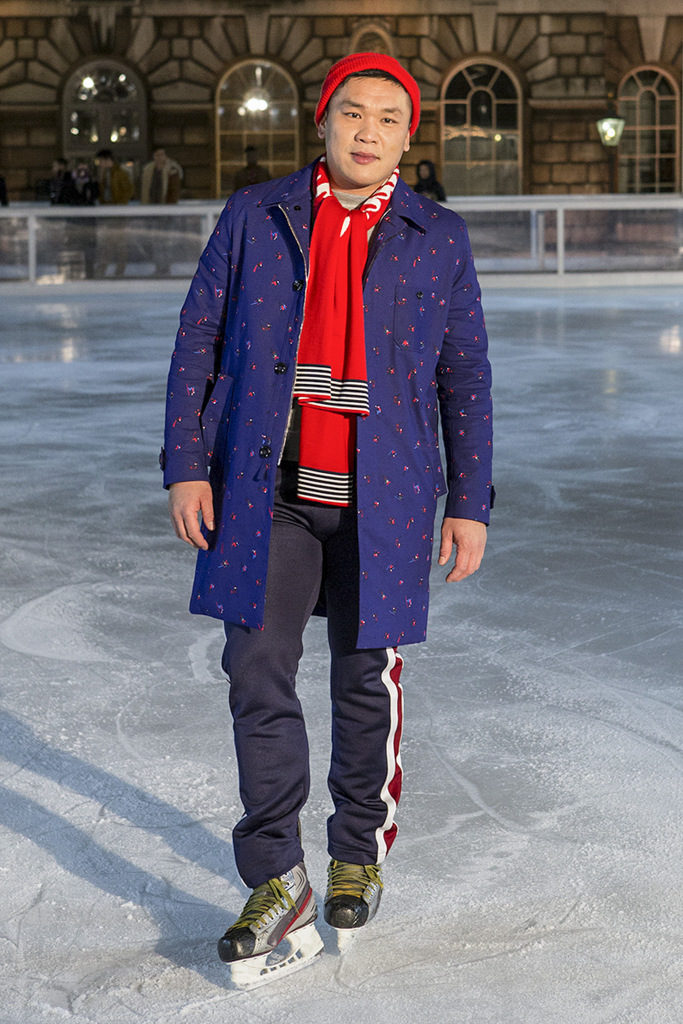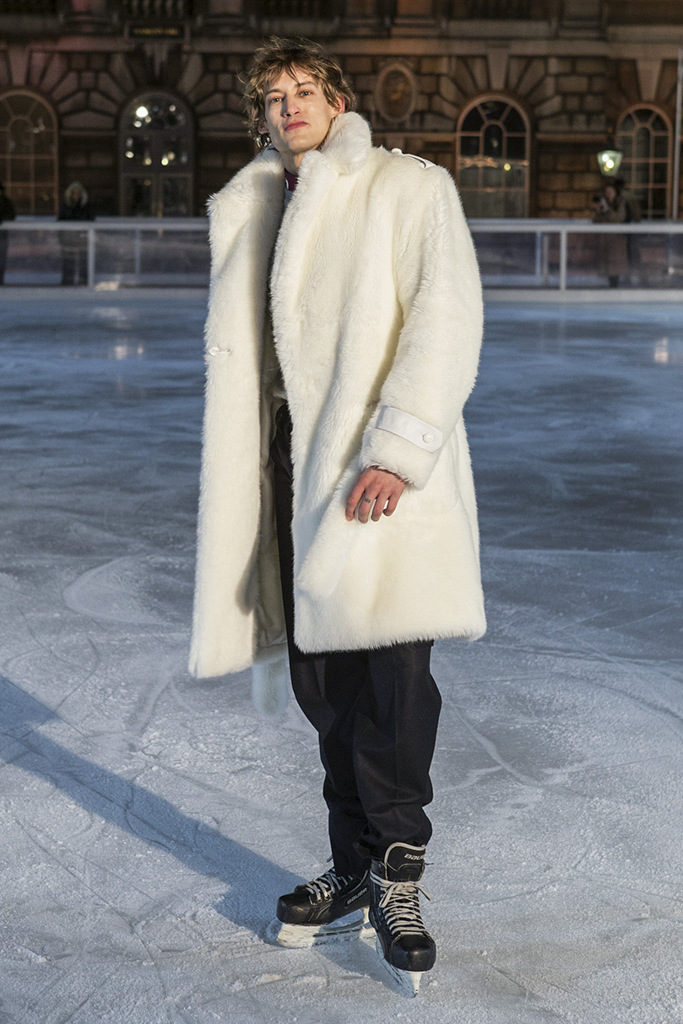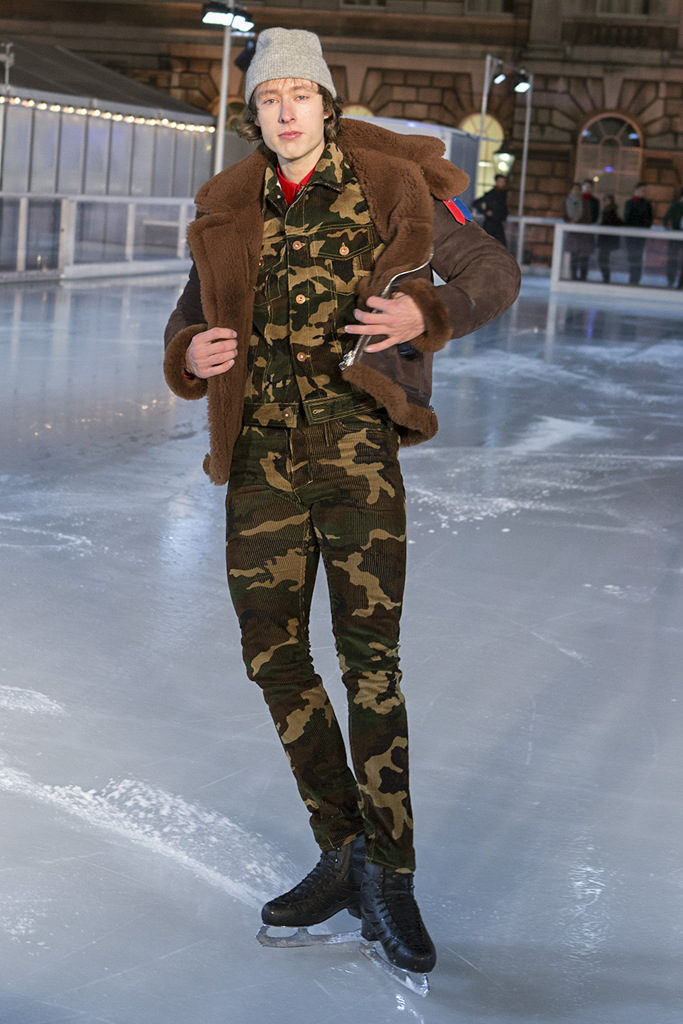 Daniel Fletcher  delivered a fresh and easy collection of sporty, luxurious menswear looks for fall 2018.  With innovative twists including a split up the leg of pant or a drawstring hem on an oxford shirt he gave new life to more traditional silhouettes while retaining their broad appeal.  From tailored jackets to trenchcoats, polo shirts to shorts and shearling jackets to a matching leather pant and sleeveless shirt, the collection had a youthful vibe that was carefree and polished at the same time.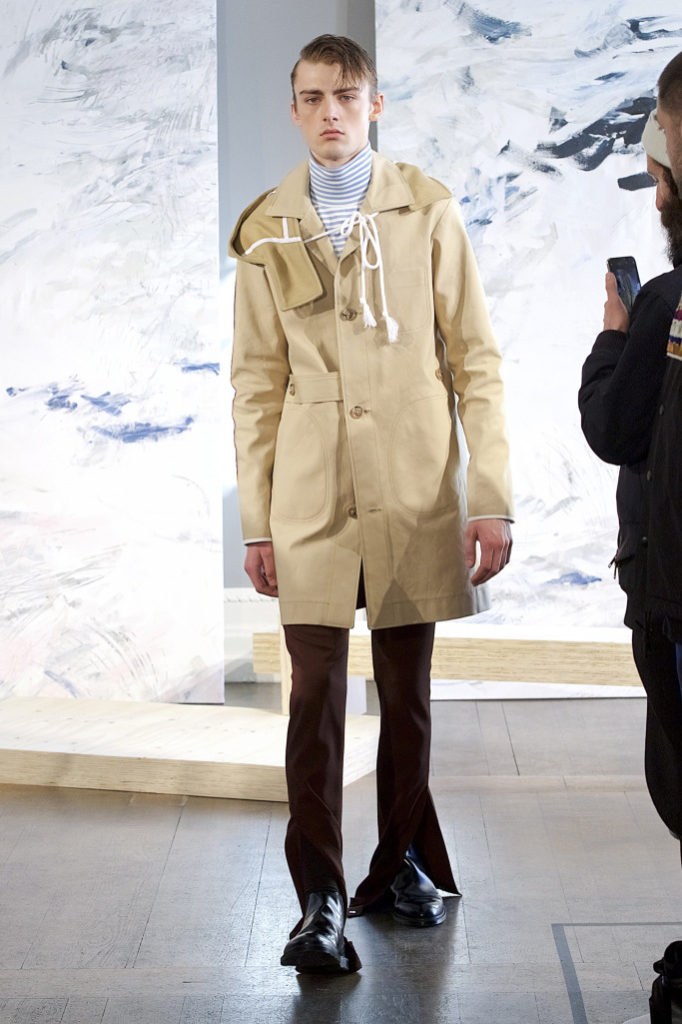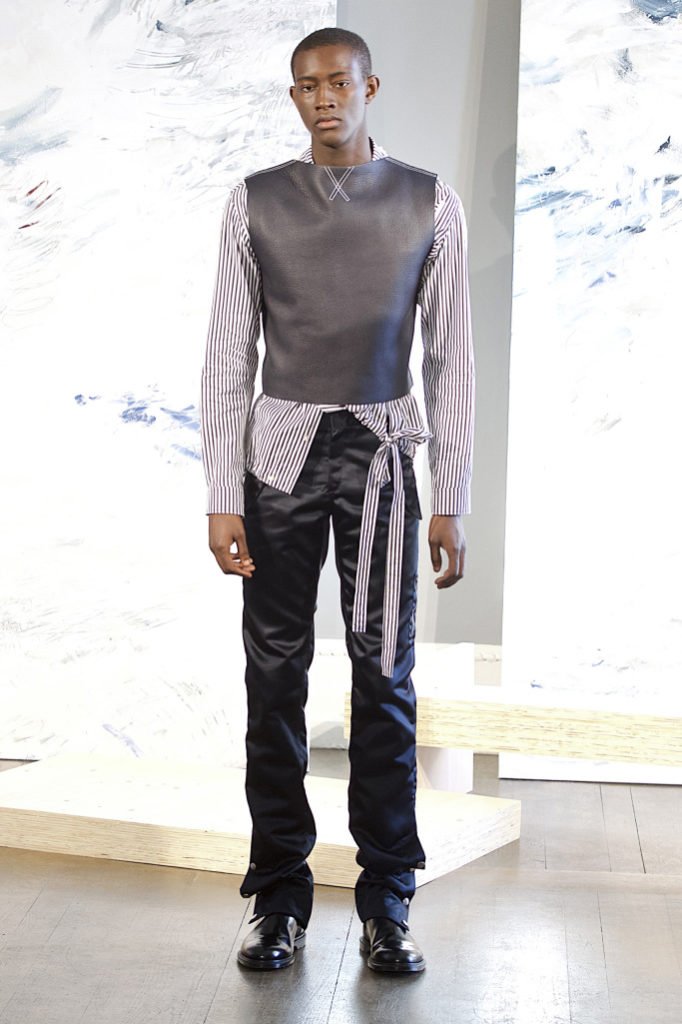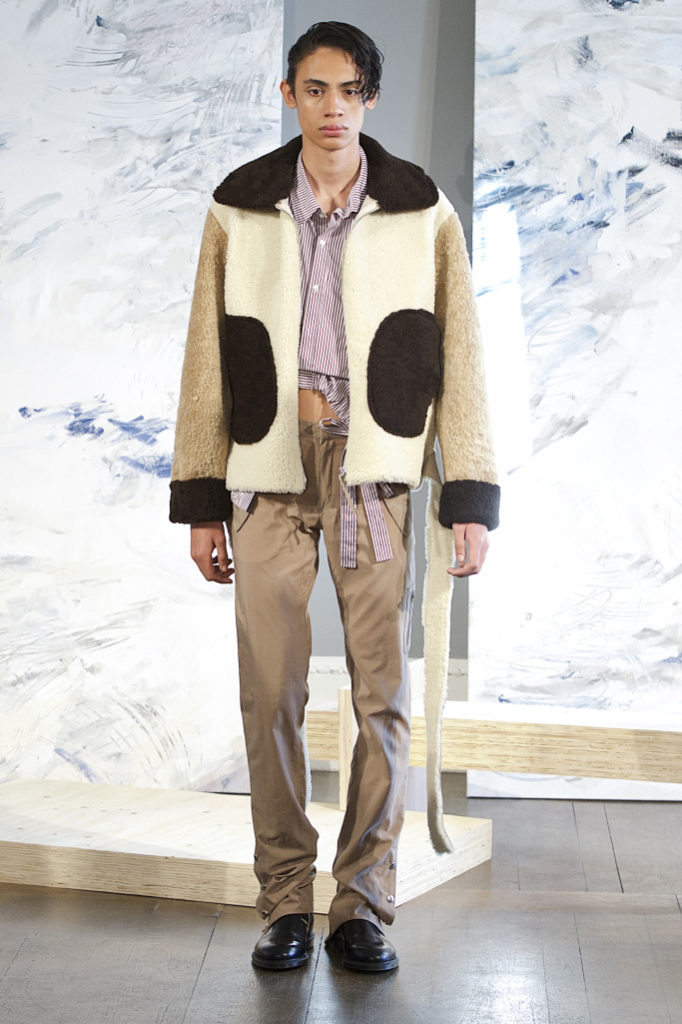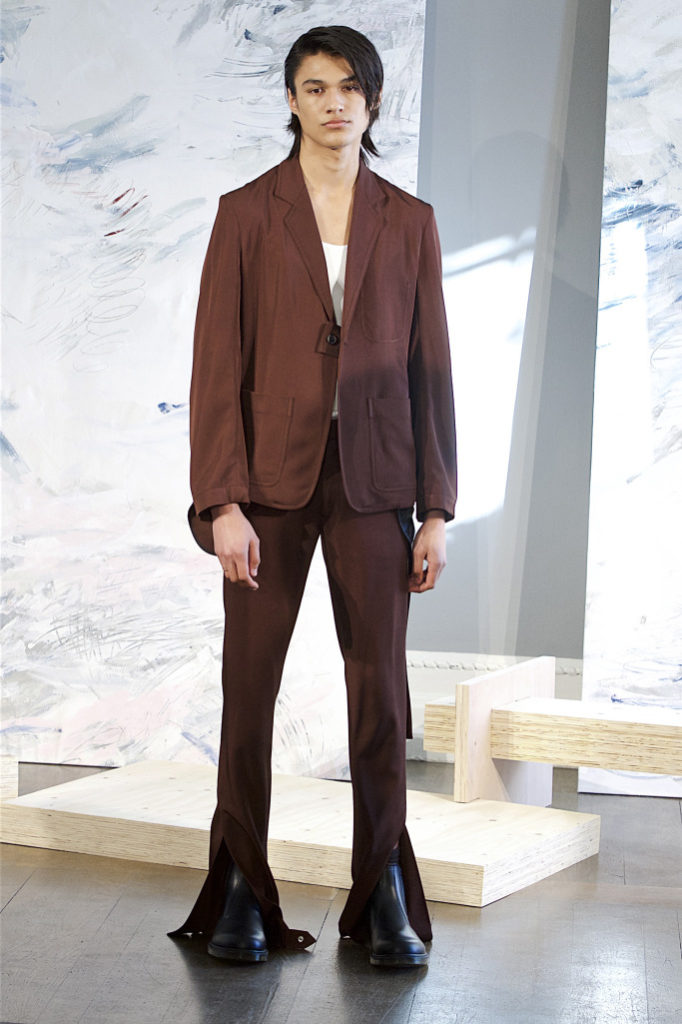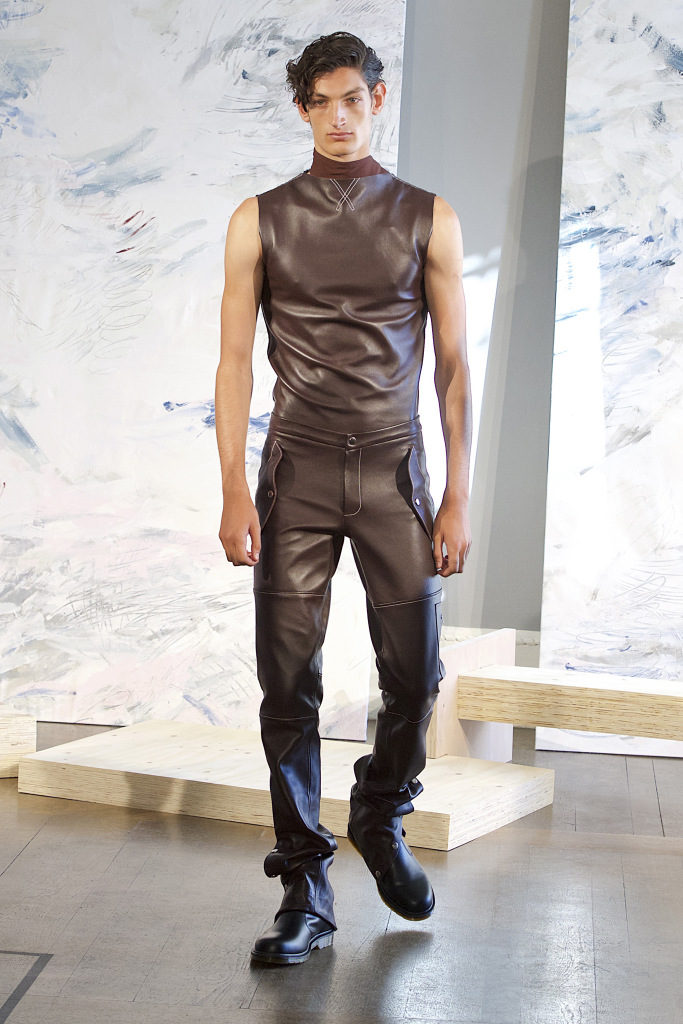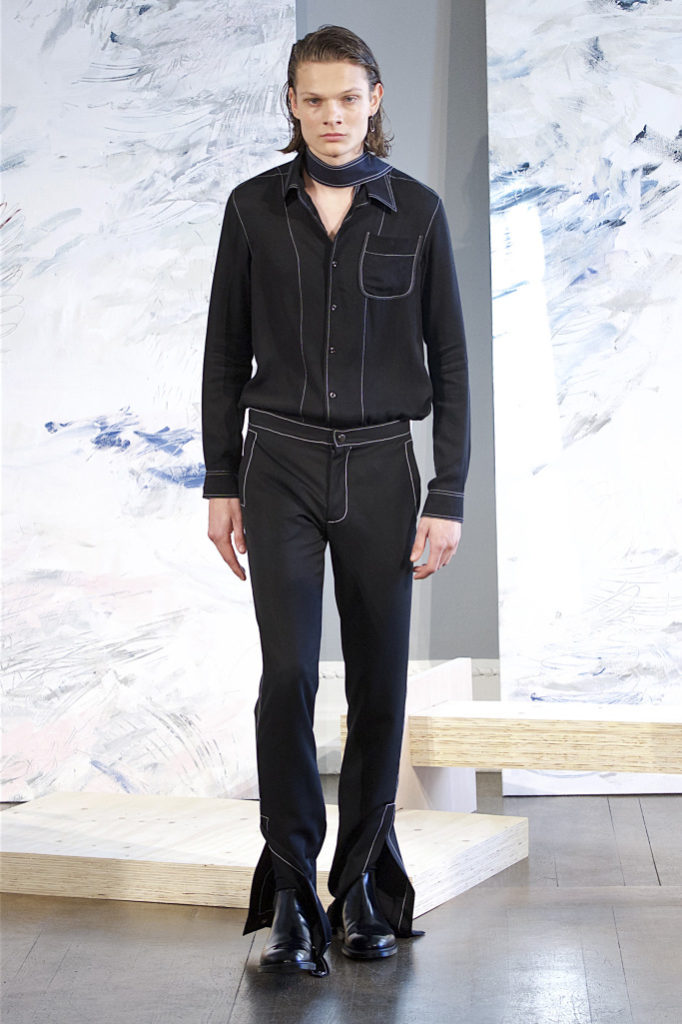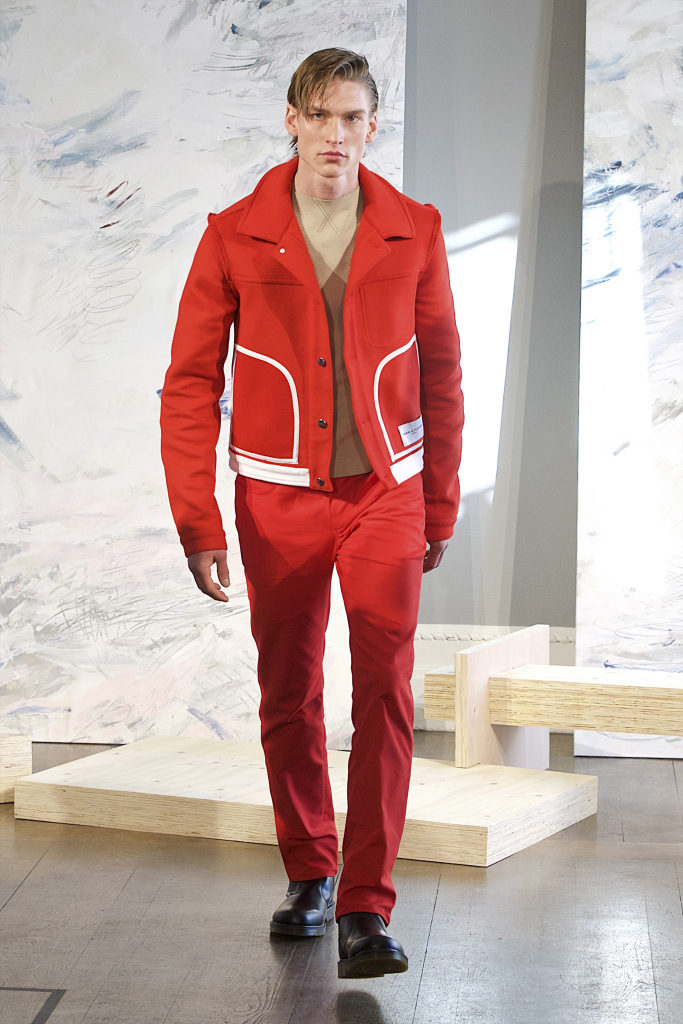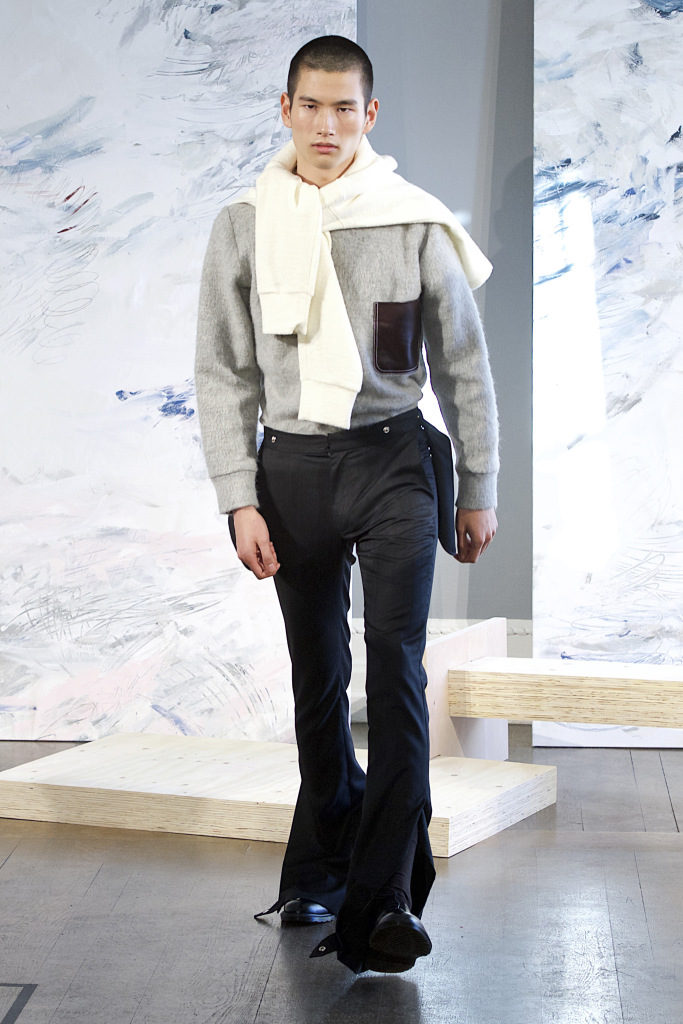 Fashion inspiration can come from all kinds of sources but for Astrid Andersen's fall 2018 menswear collection it was a look back to the 1980's and the Buffalo movement, a radical collective of photographers, designers and artists that changed the way we look at fashion.  Ms. Andersen recalled the youth-charged aesthetic  that paired Doc Martens with Arman suits or a put a rugged male model in a leather skirt and porkpie hat for a far more democratic approach to fashion.  Here, tough streetwear looks had a gilded edge in shiny silk jacquards.  Bold plaid on plaid looks broke the rules. A lace inlaid t-shirt over a plaid skirt managed to look masculine. Another male model wore a clean, preppy argyle sweater with a metallic plaid skirt.   Her bold, iconoclastic approach made for statement outerwear in a metallic plaid coat with an oversized curly lamb collar.  Bravo Ms. Andersen!  A concept well executed!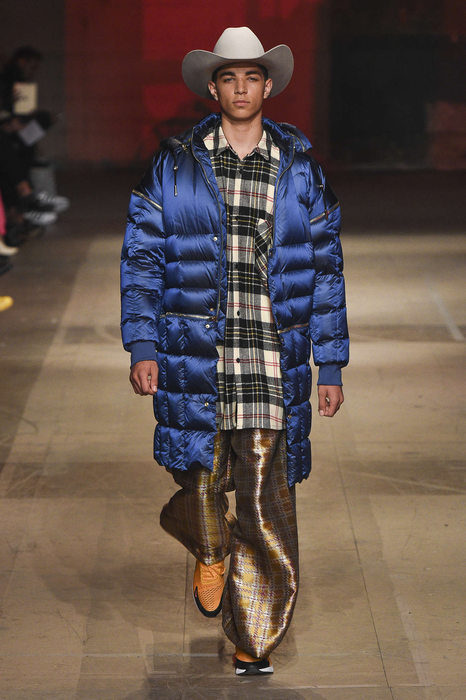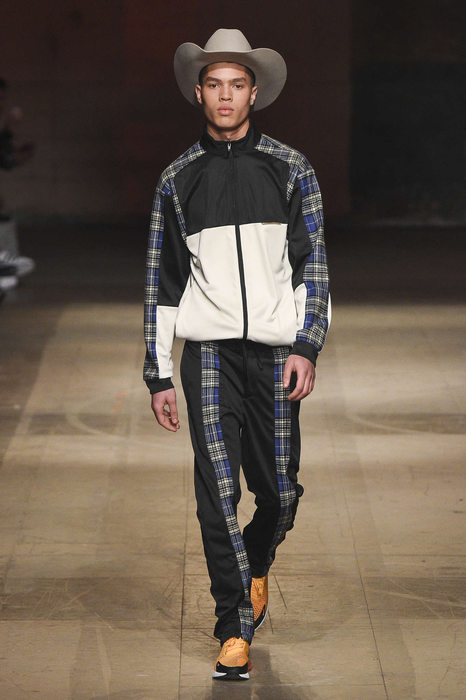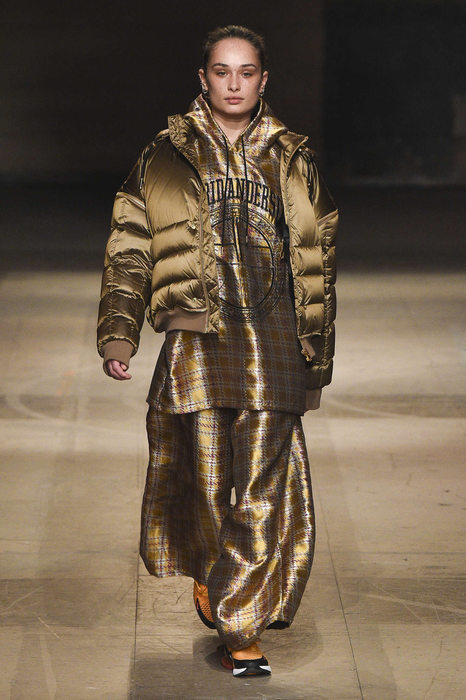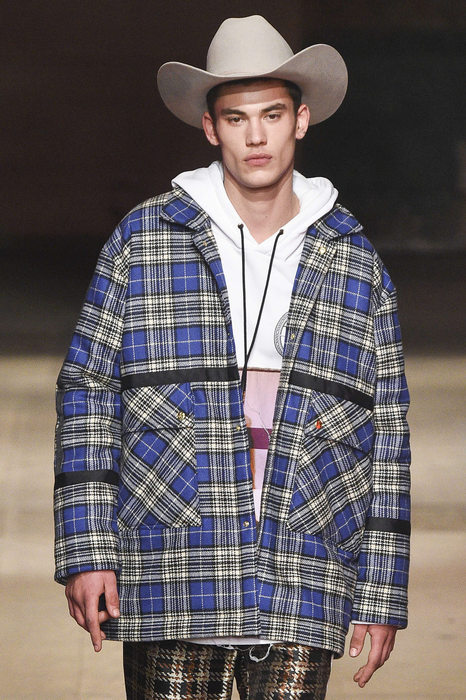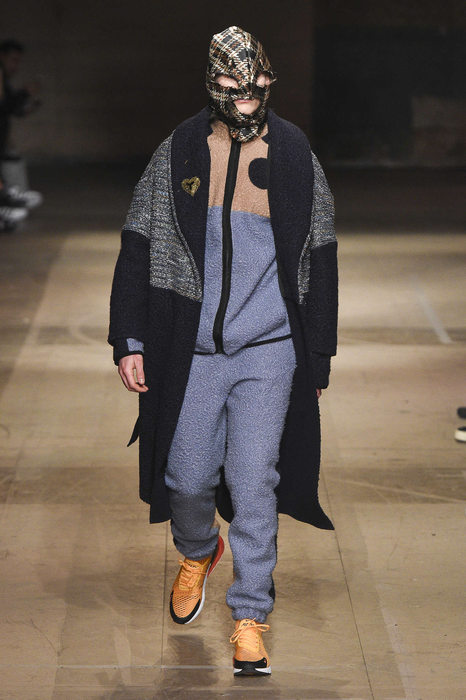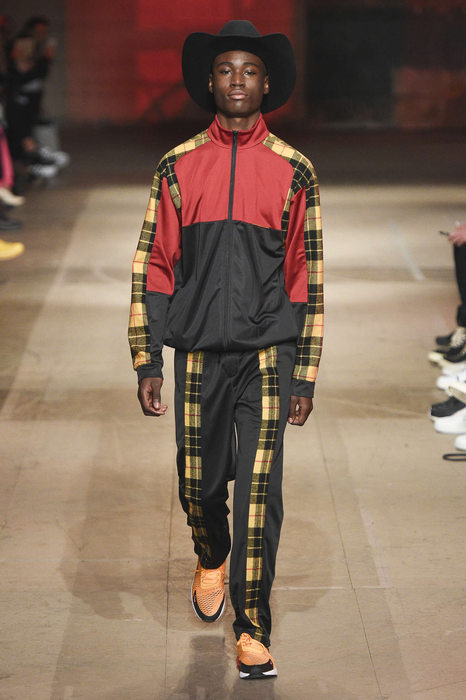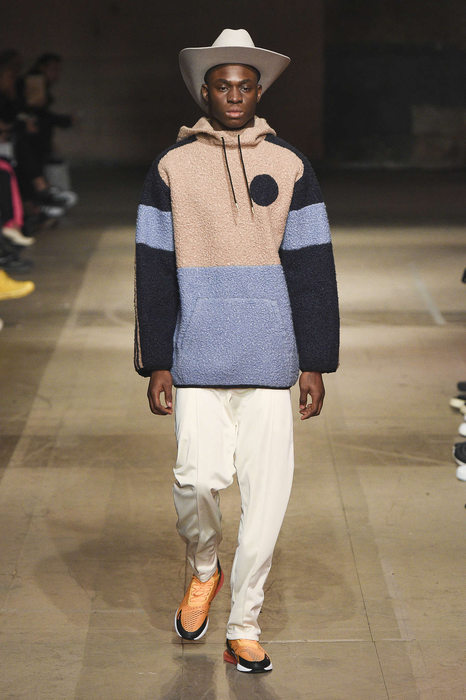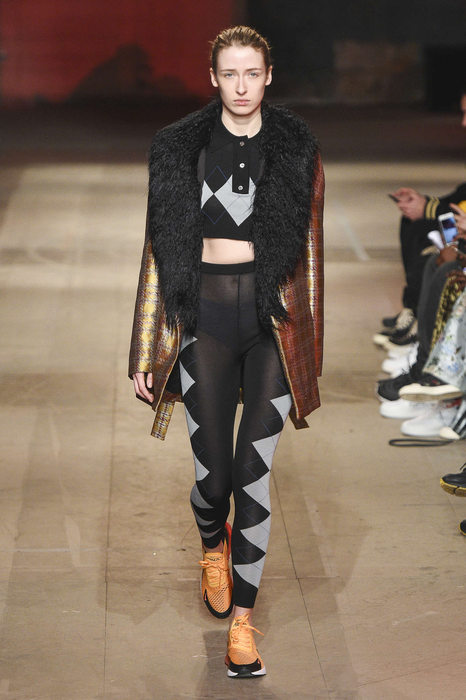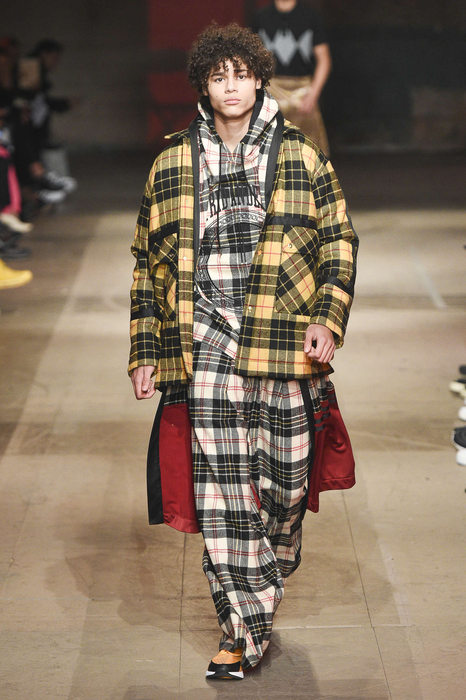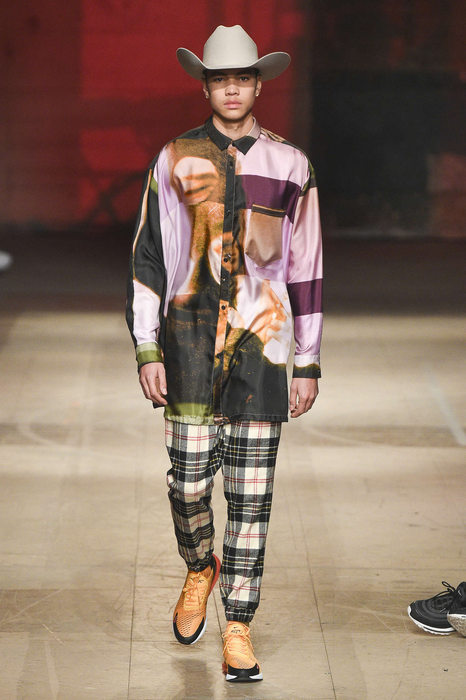 It has become tradition that I mark the beginning of each fall and spring season with a visit to the Belstaff boutique at Saks where I indulge myself by touching and feeling the supple leather and suede outerwear, trying it on and looking wistfully at myself in the mirror.  Belstaff does good outerwear…very good outerwear.  And for fall 2018, they've done it again.  A moto jacket is reinterpreted  in a sublime whiskey leather to give it a sophisticated feel.   The lines of a belted bronze women's leather jacket are so clean and elegant. A man's golden shearling jacket has a comfortable vintage vibe.  The epaulettes and double breasted buttons on an olive wool trench coat evoke the power and prestige of a military officer.  And how about that delicious reversible shearling coat that begs you to jump right in and wrap yourself up?  Go ahead….indulge yourself!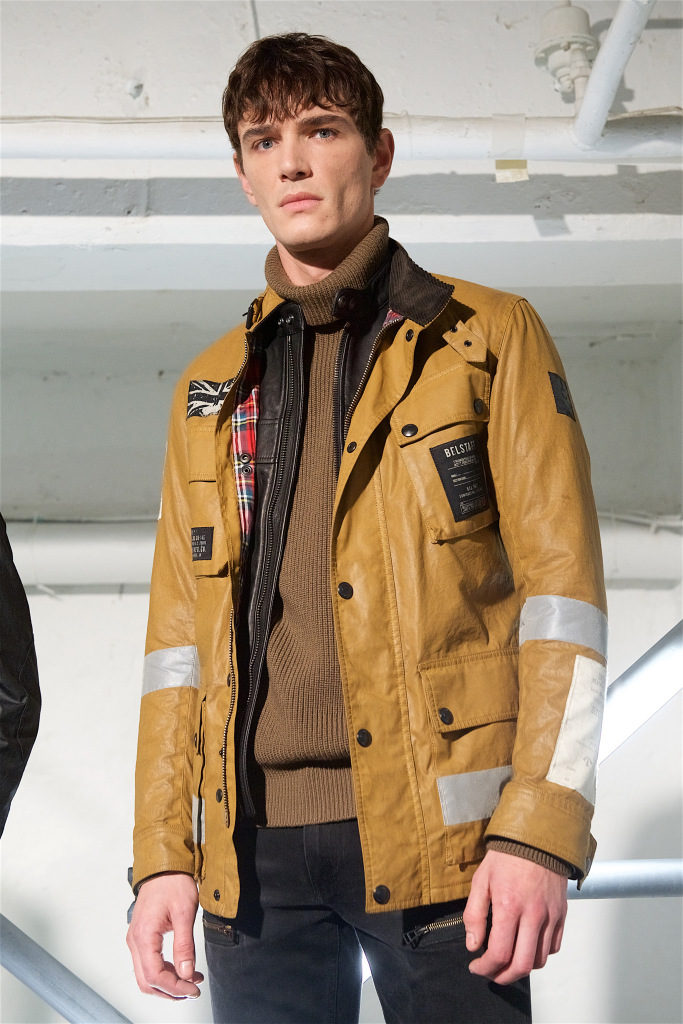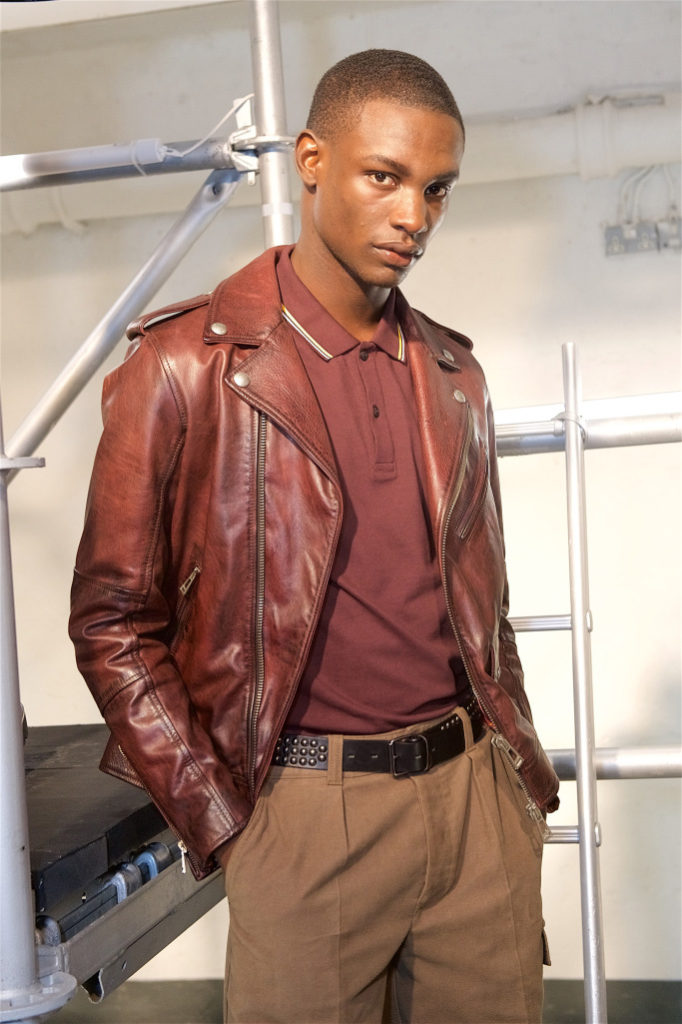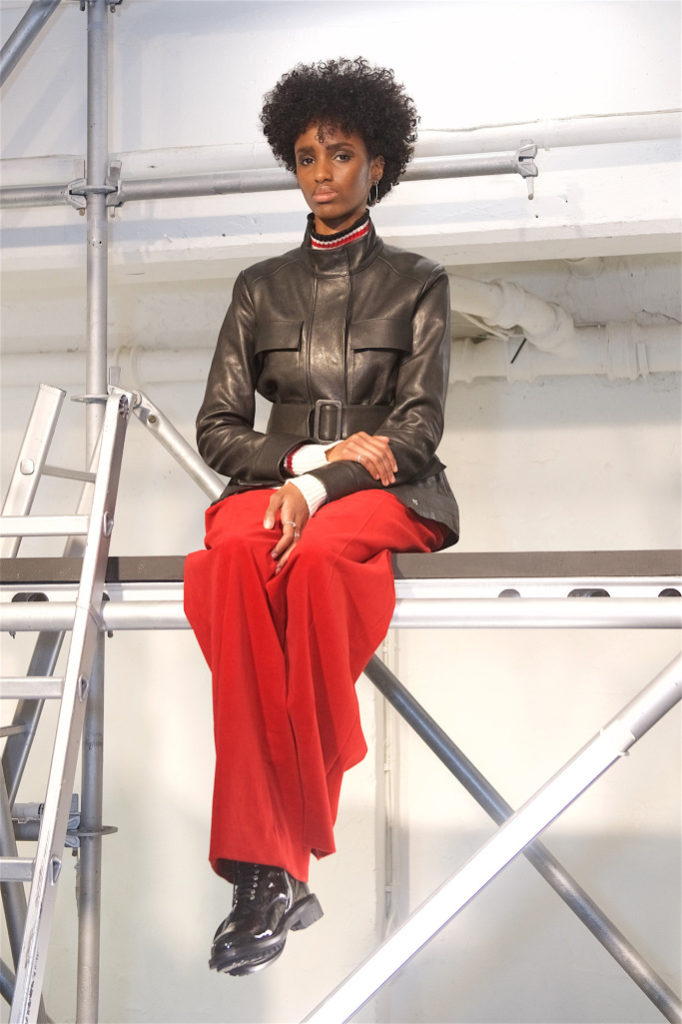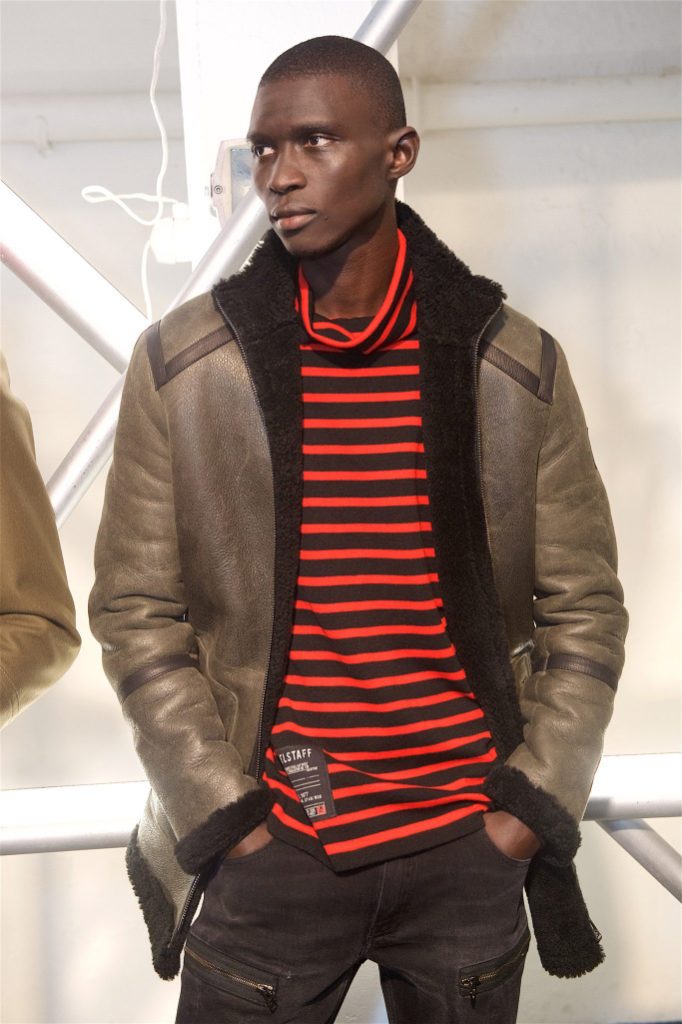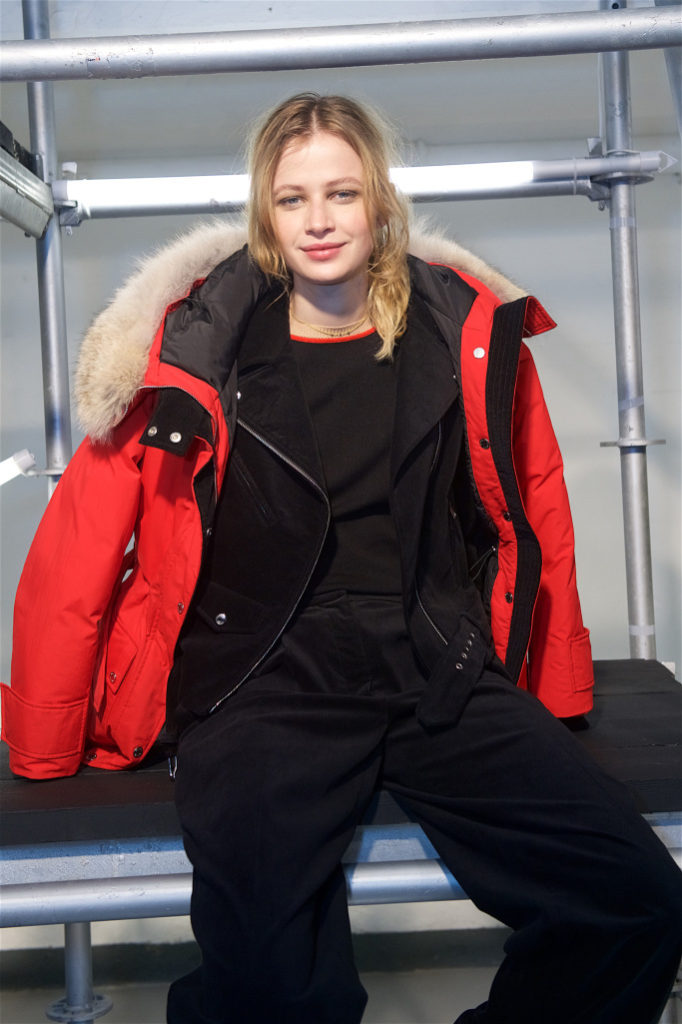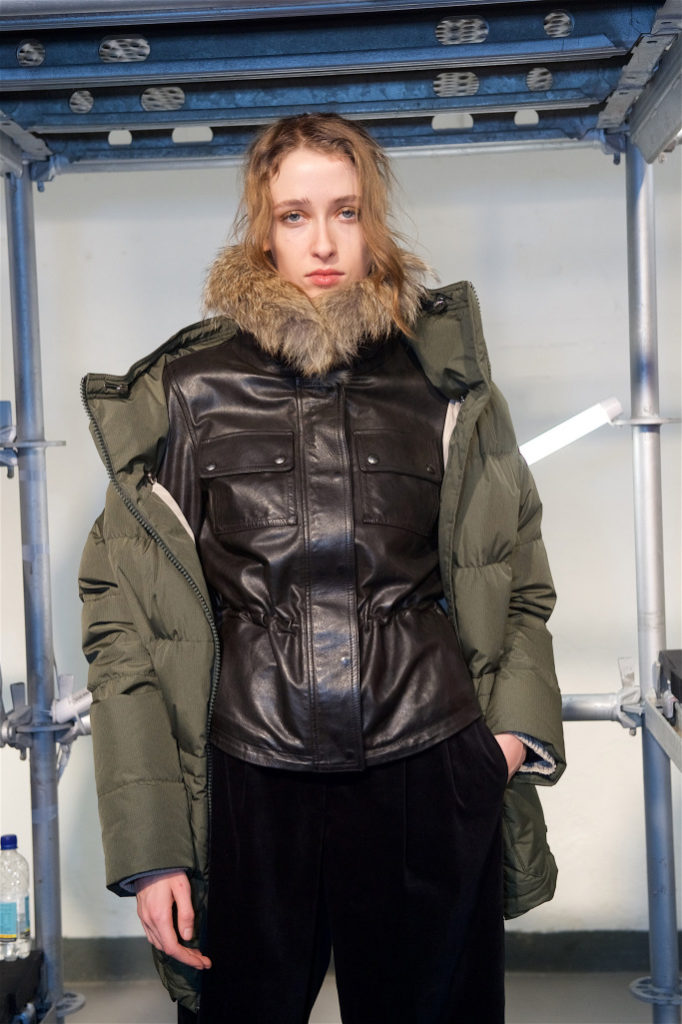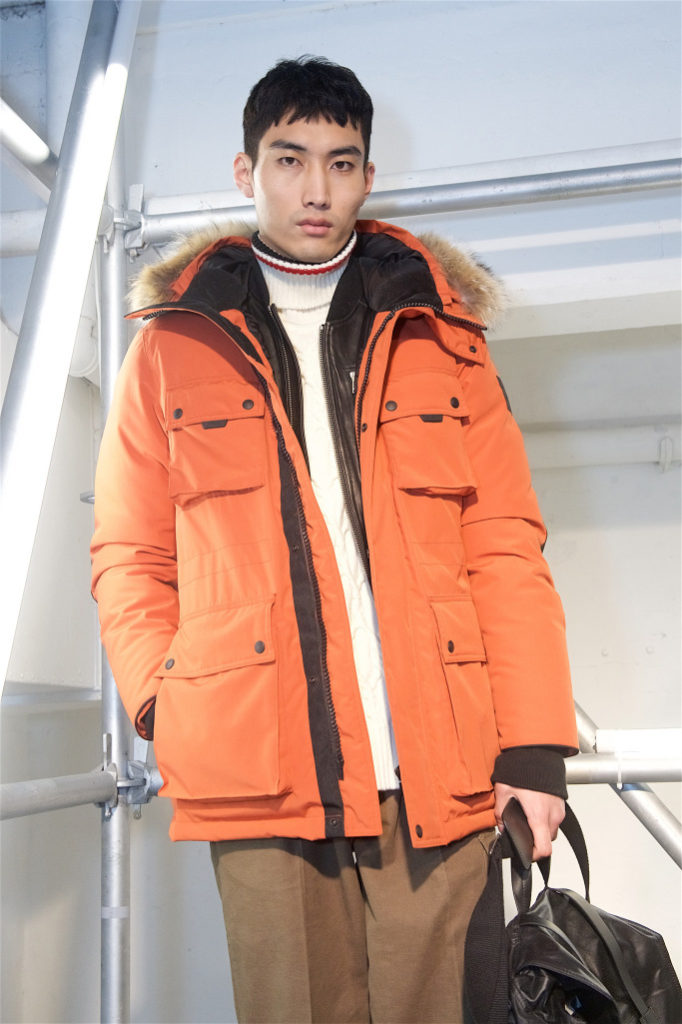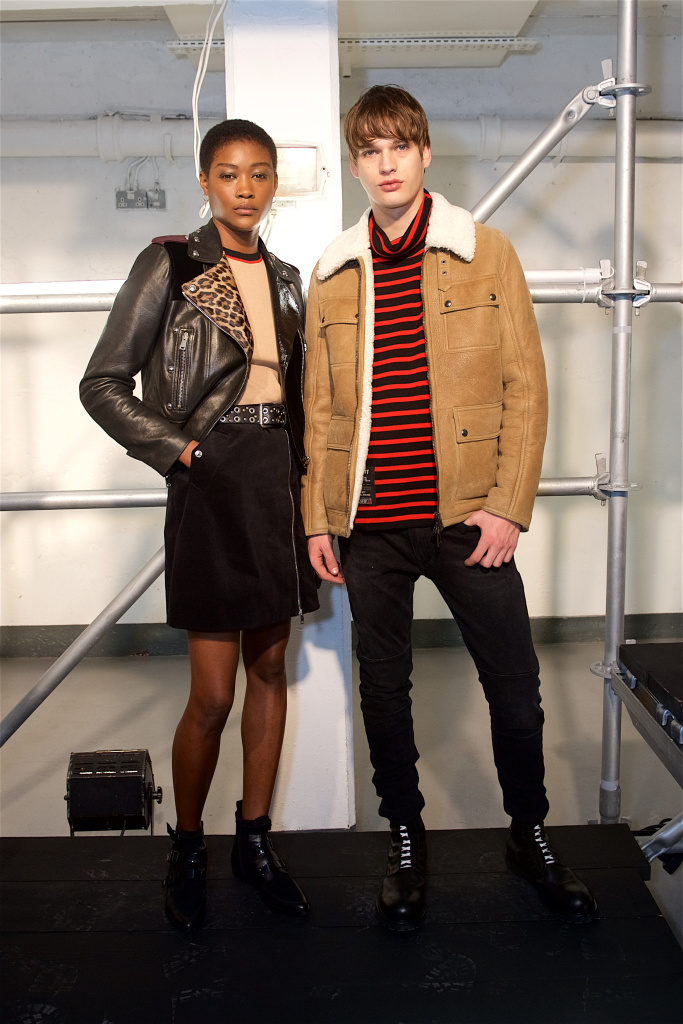 Next stop….Milan!