LONDON Fashion Week : Menswear Fall 2018 PART 1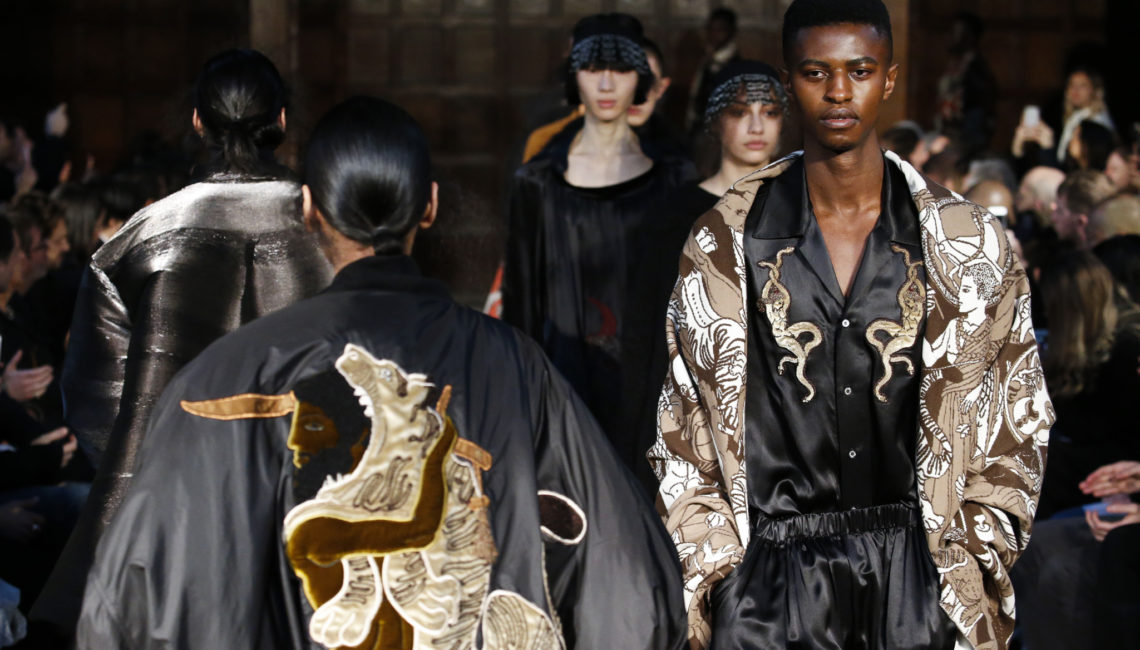 From sophisticated Savile row to eighties punk to Dickensian dandy, the 2018 menswear fall 2018 shows kicked off in London.   Skilled tailoring and a focus on the shoulder  are defining these collections.   As we might expect for fall, luscious fabrics including velvet, leather, fleece, corduroy and textured woolens dominated the collections with fur and shearling playing a role too.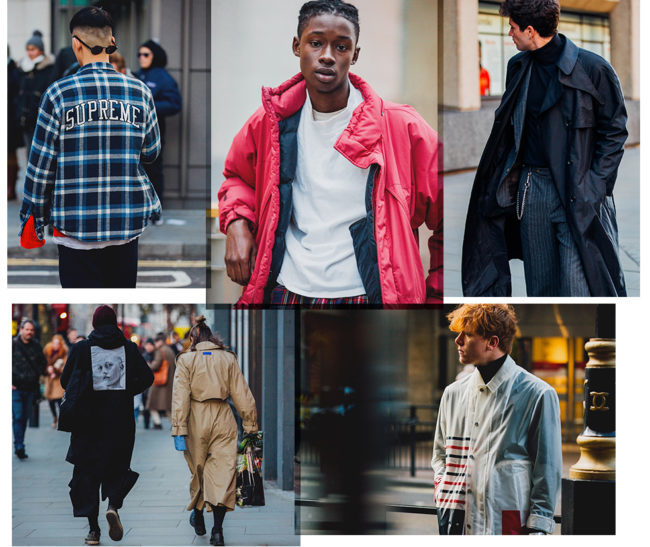 London's Calling -Menswear Fall 2018 Collections
Volume, texture and rich abstract patterns marked Edward Crutchley's menswear presentation for fall 2018.  Silhouettes were fluid and easy, with big rounded shoulders and billowing pants.  A collaboration with Kopenhagen Fur resulted in a cool cropped mink bomber jacket and intarsia mink pants that artfully echoed the patterns that dominated the collection.  These were easy, effortless looks that still managed to make a bold statement.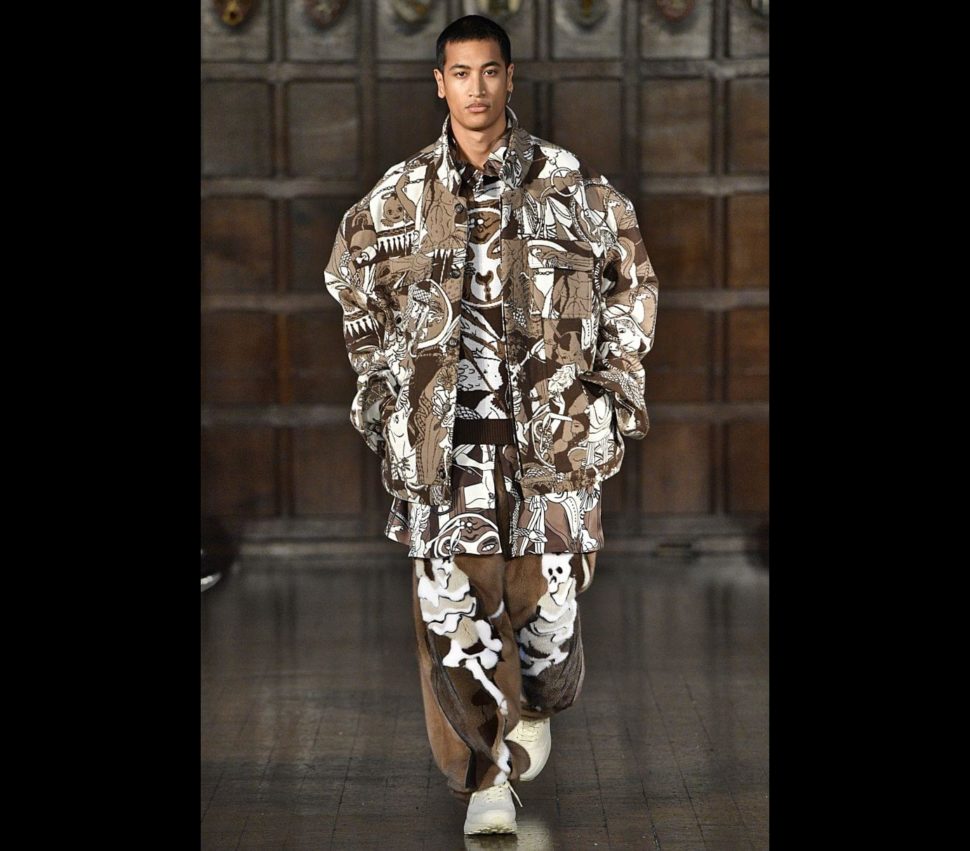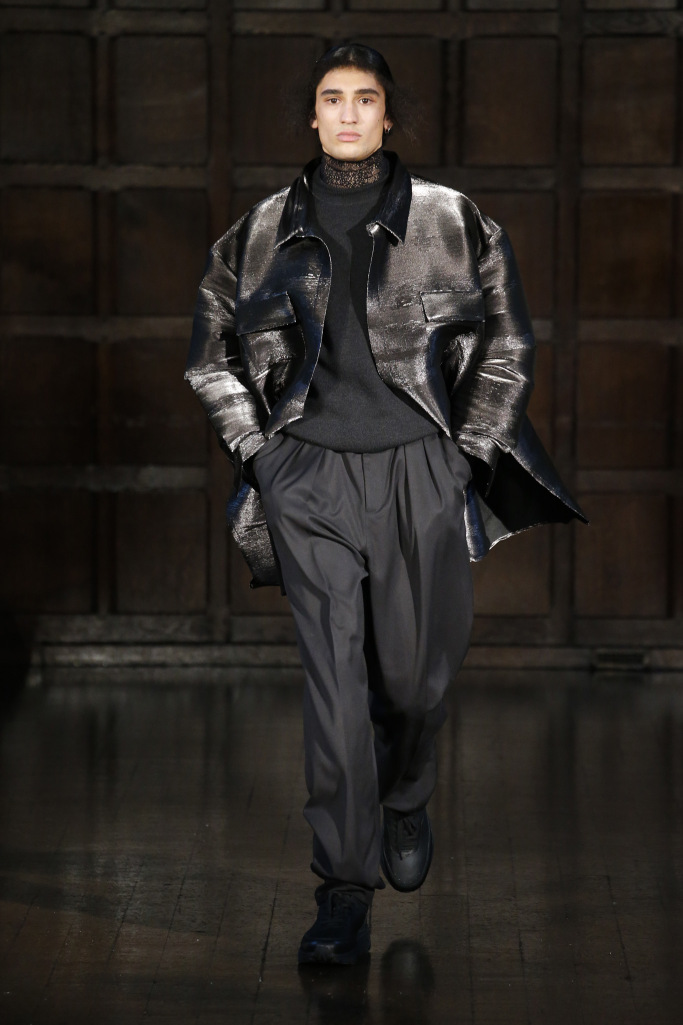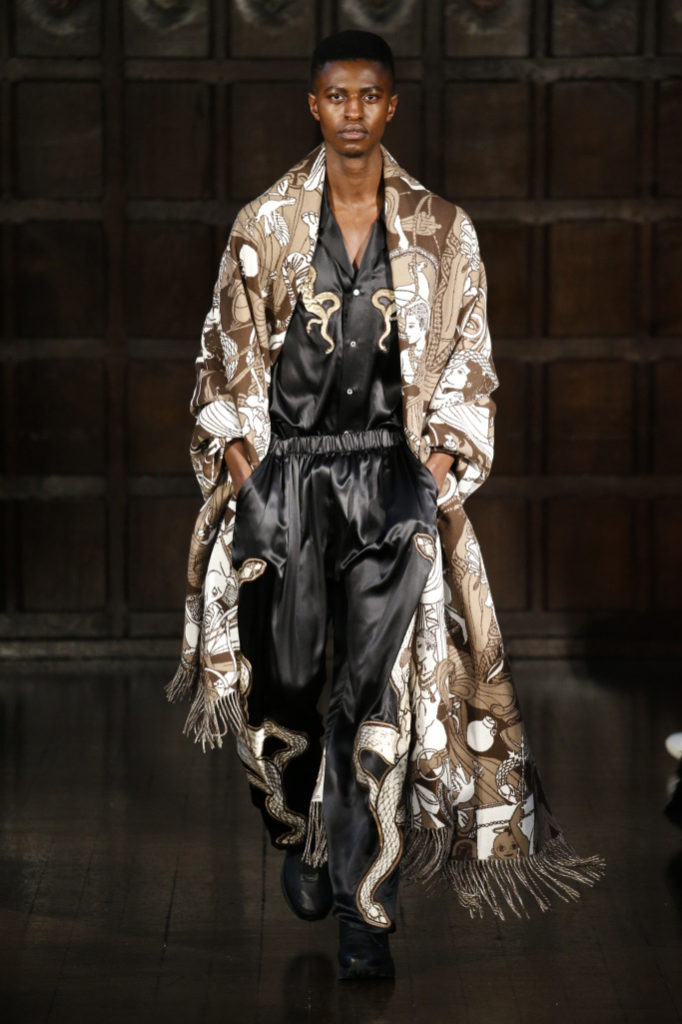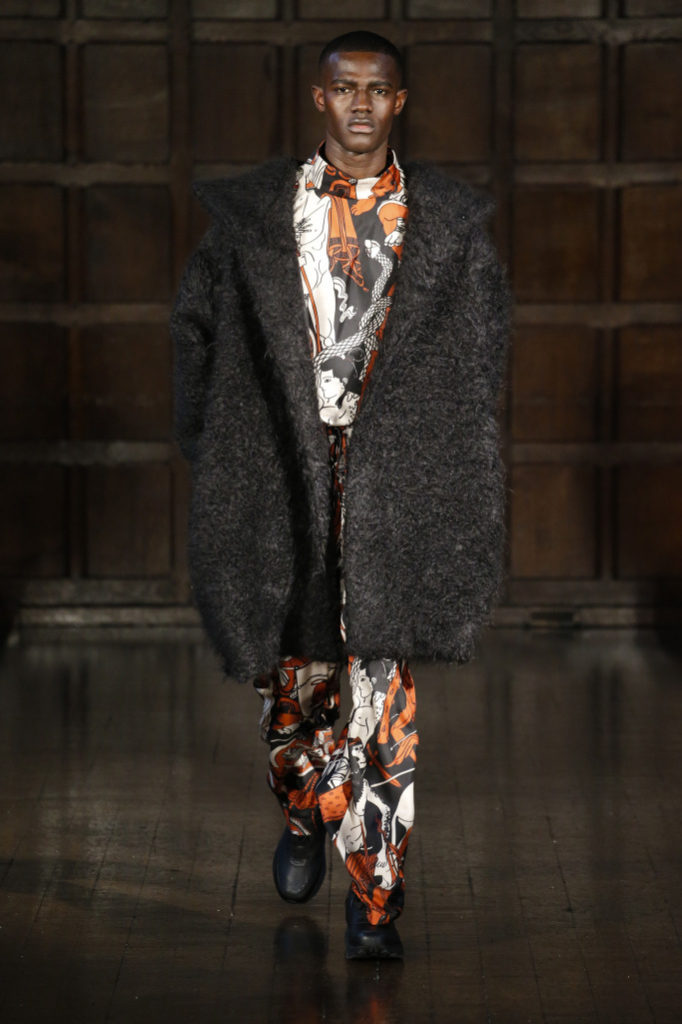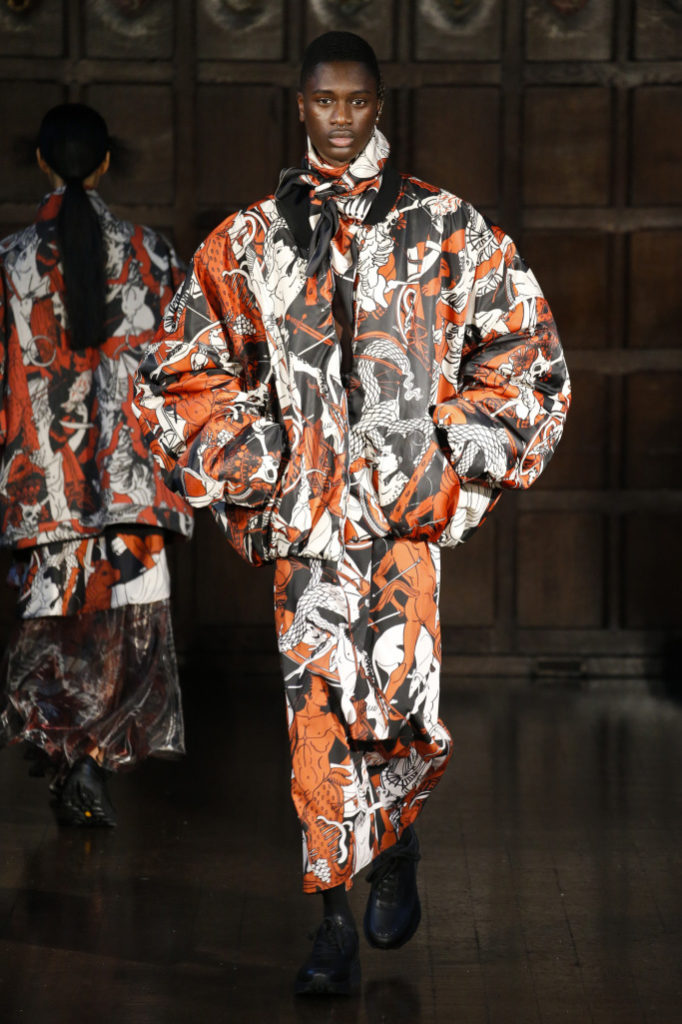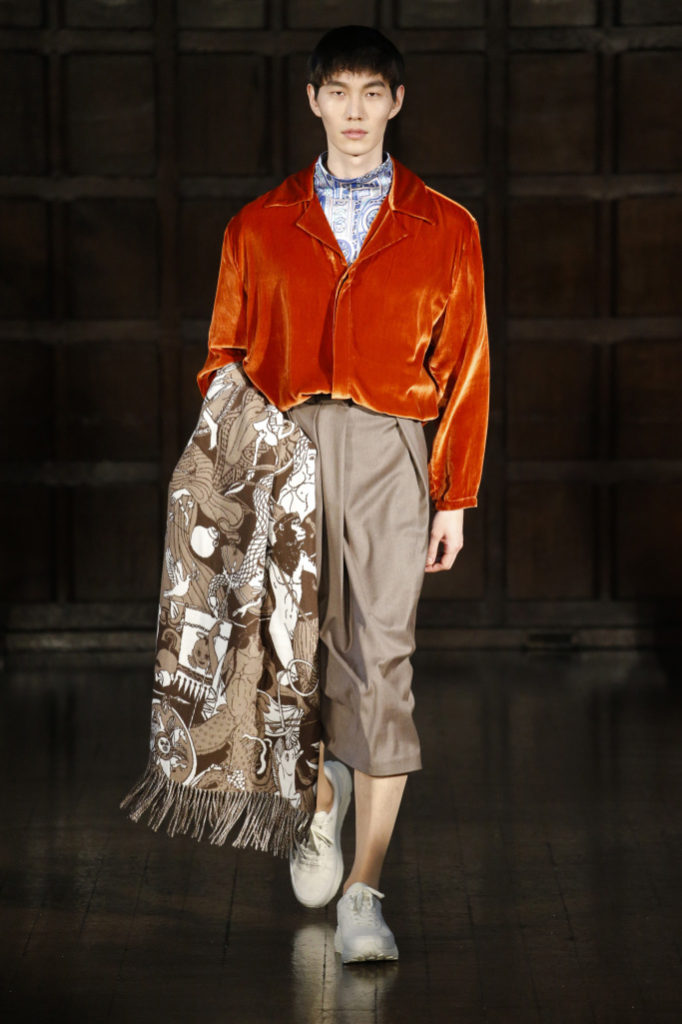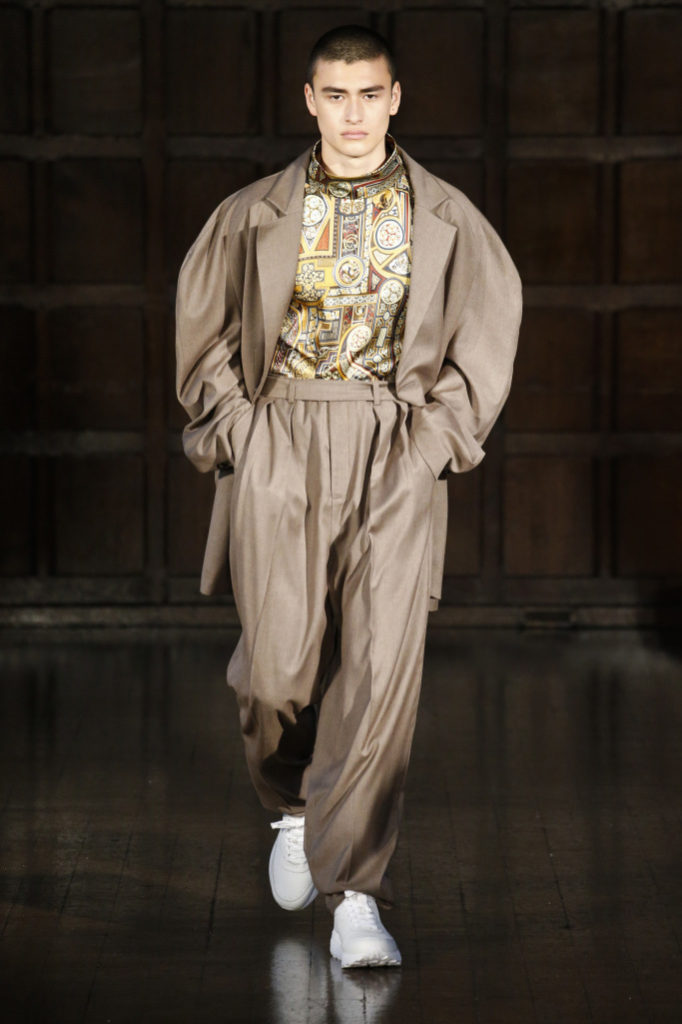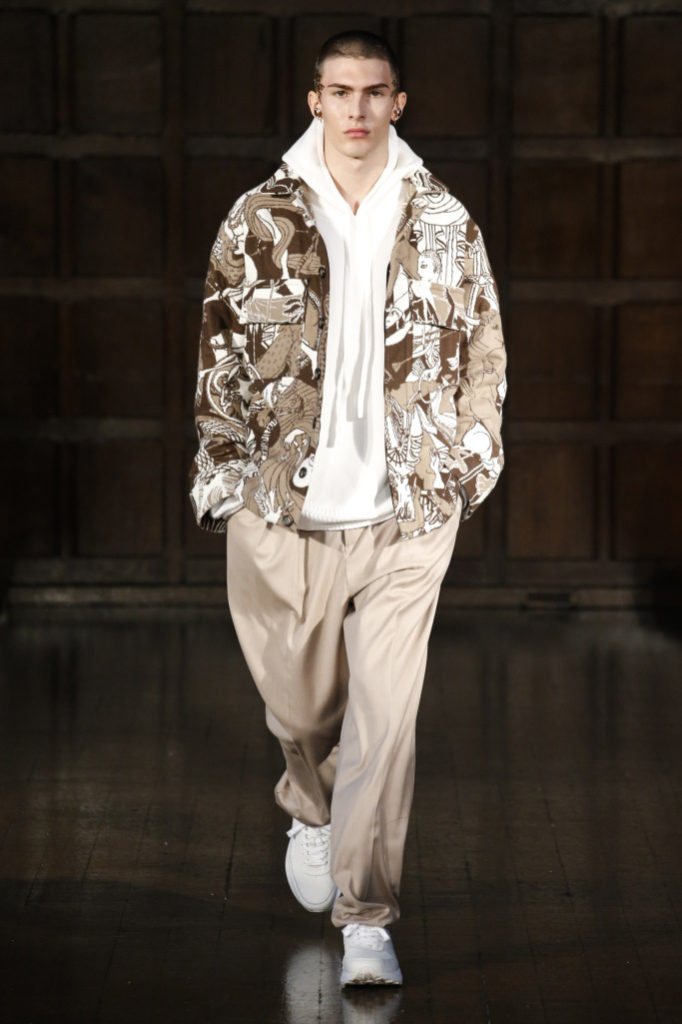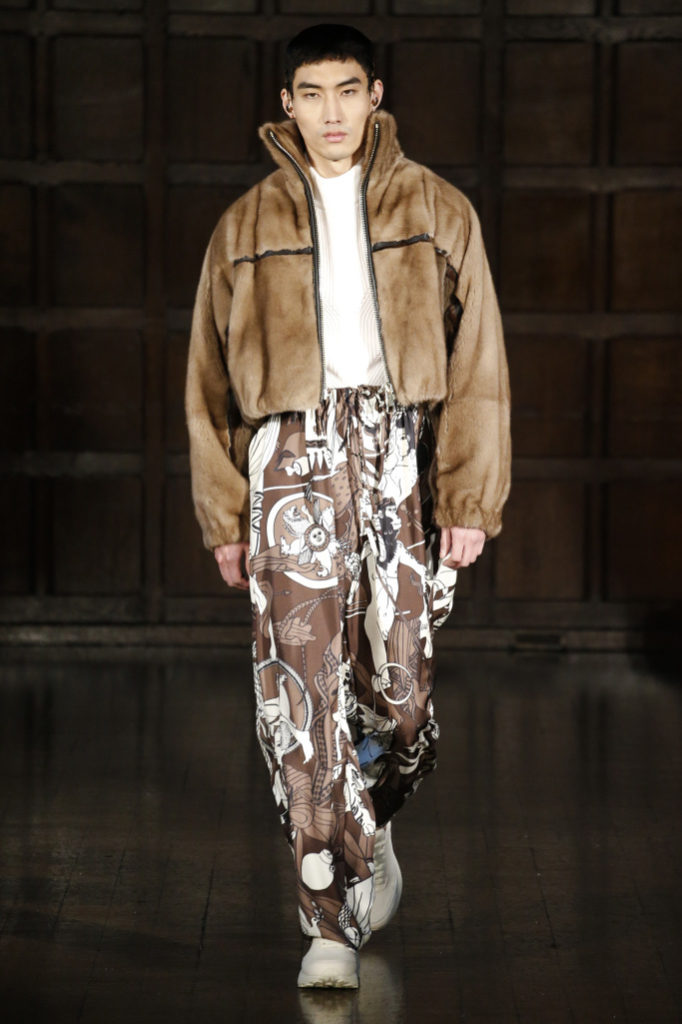 Oliver Spencer invites you to jump in and feel the richness of his fall 2018 collection of velvets, nubby woolens and knitwear.  Intricate checks, handsome plaids and stripes heighten the textural intensity and shearling adds the final luxe touch as trim on collars of bomber jackets and overcoats.  From the polish of a tailored plaid double breasted suit to the casual comfort of the ath-leisure pants, this collection offered a range of wardrobe solids from office looks with an edge to the more sophisticated side of casual.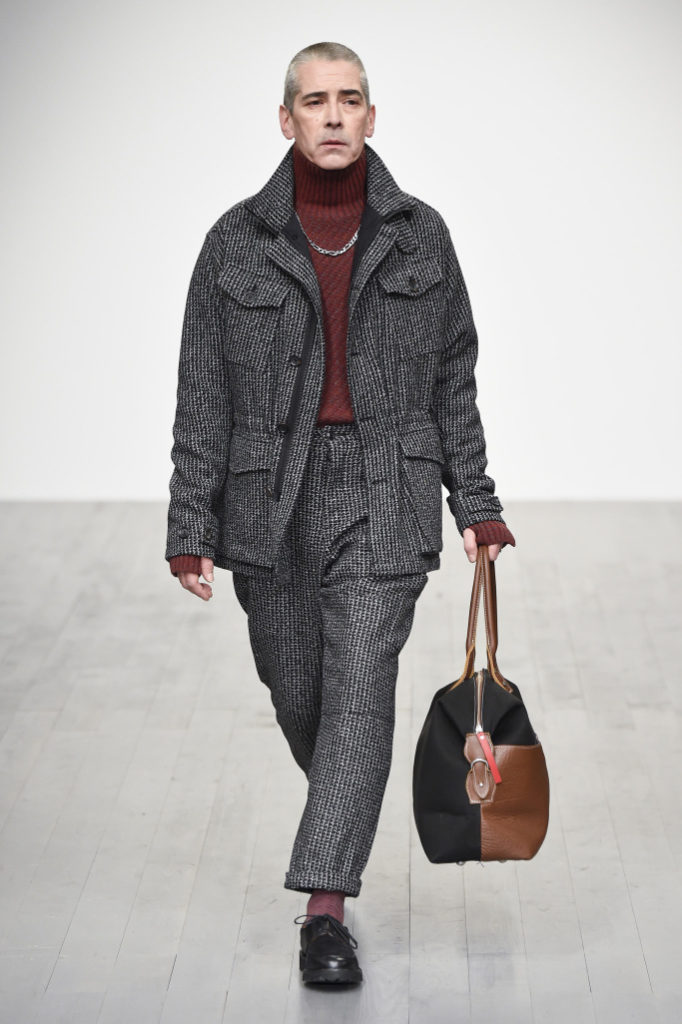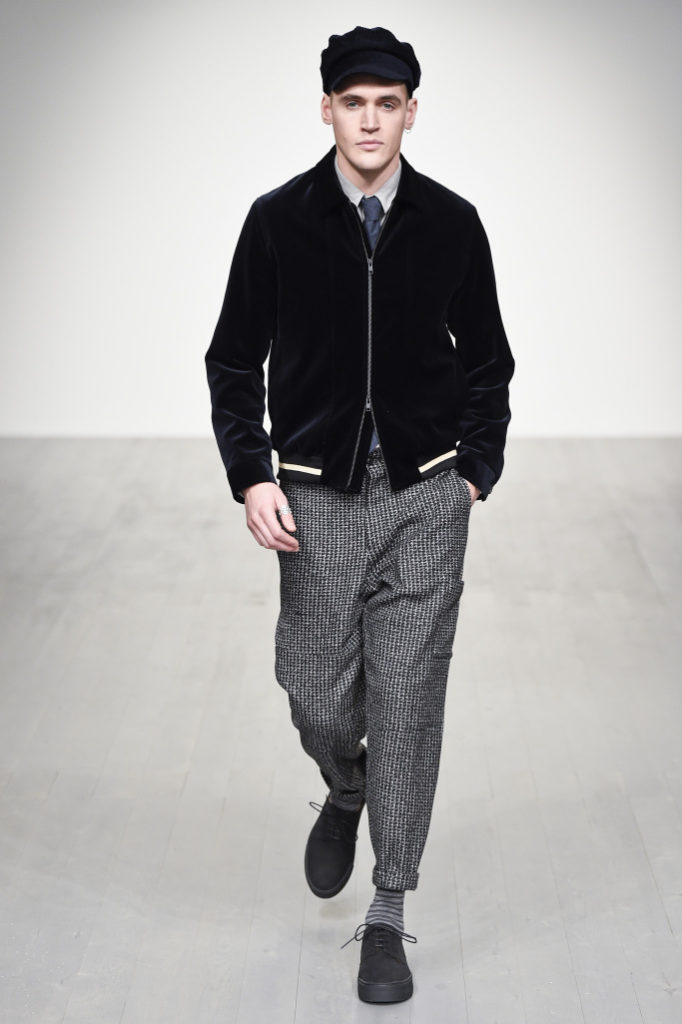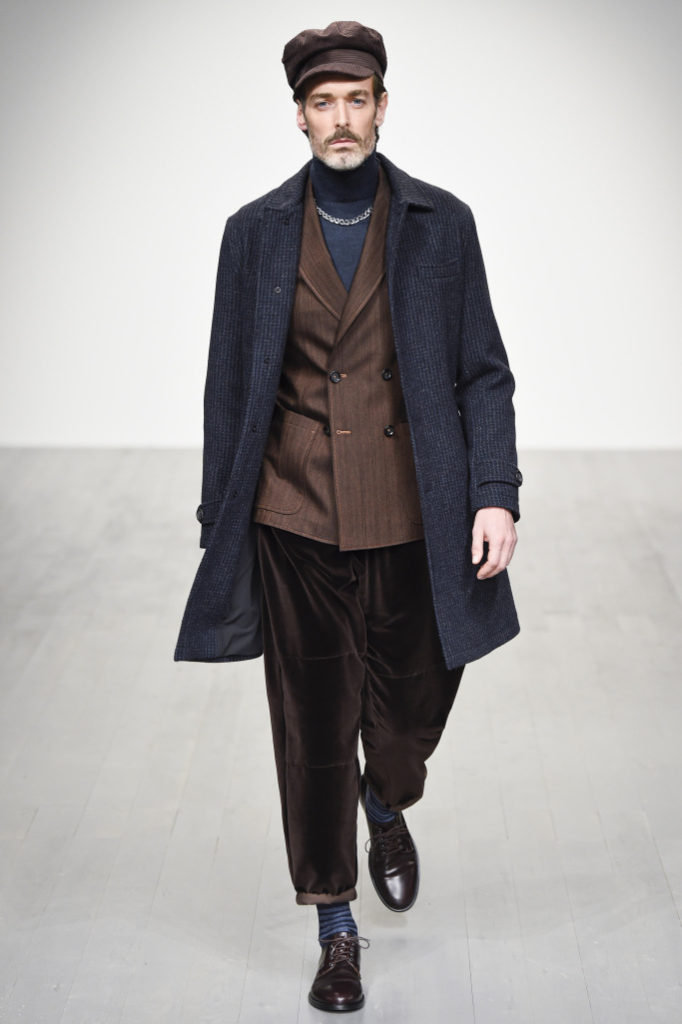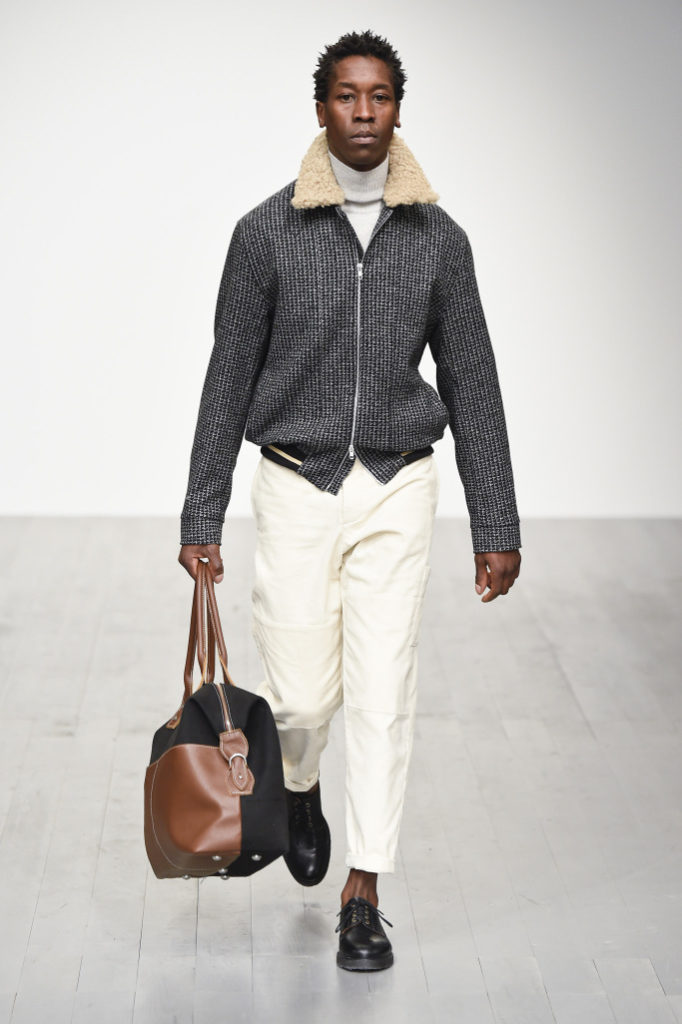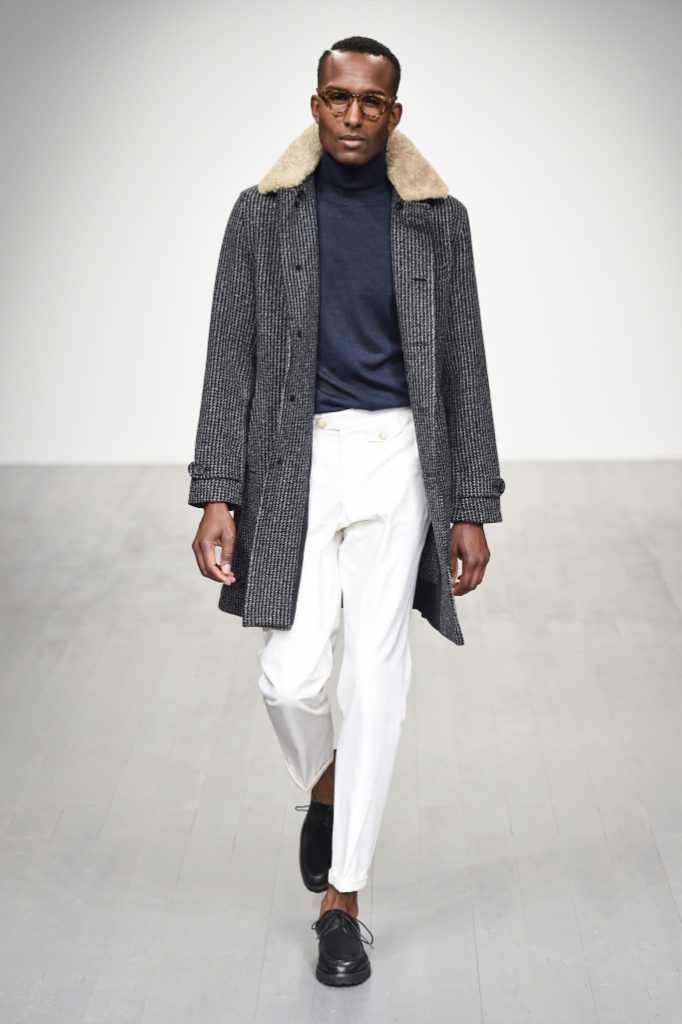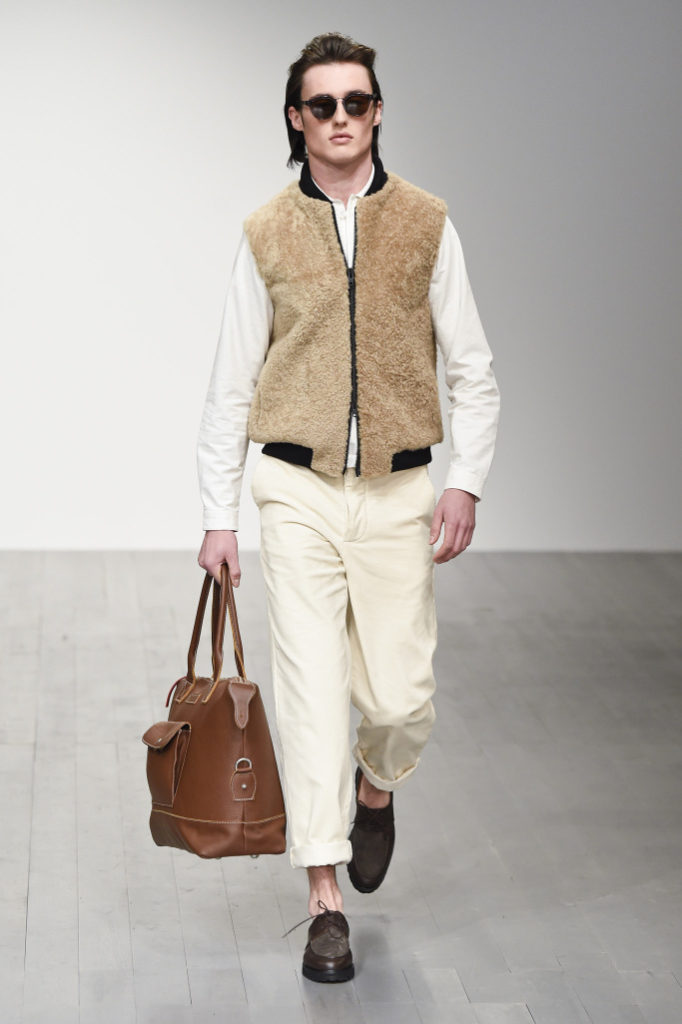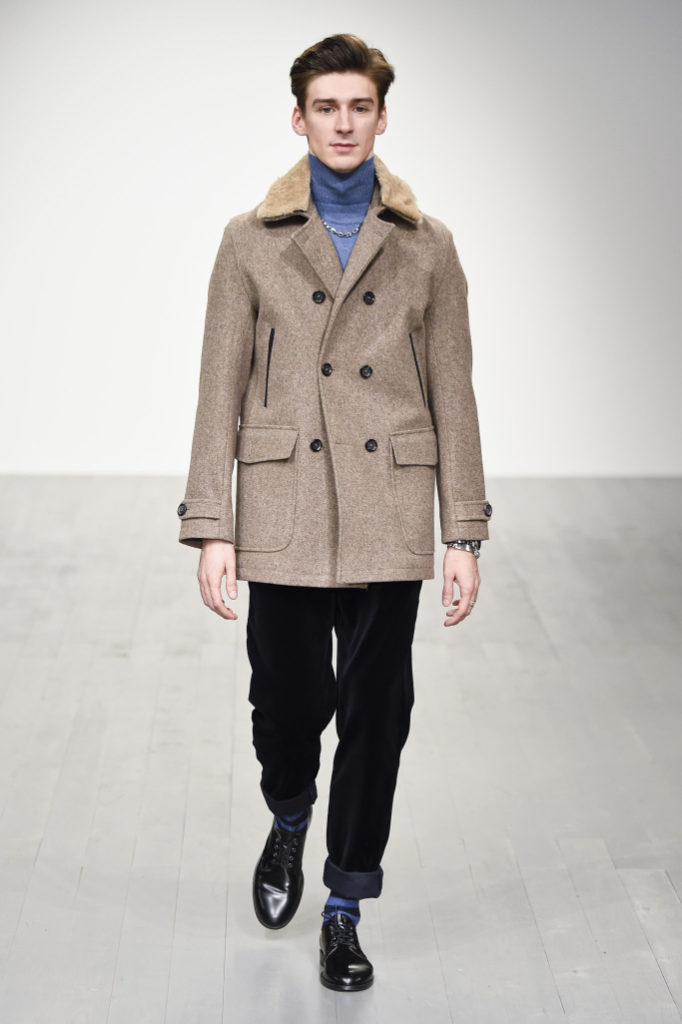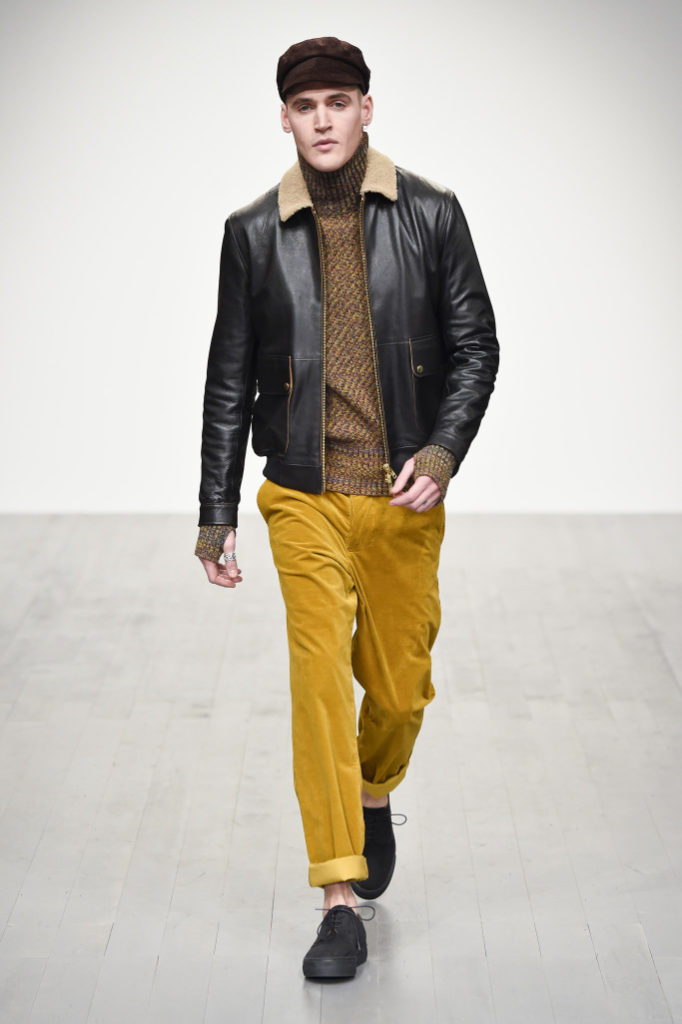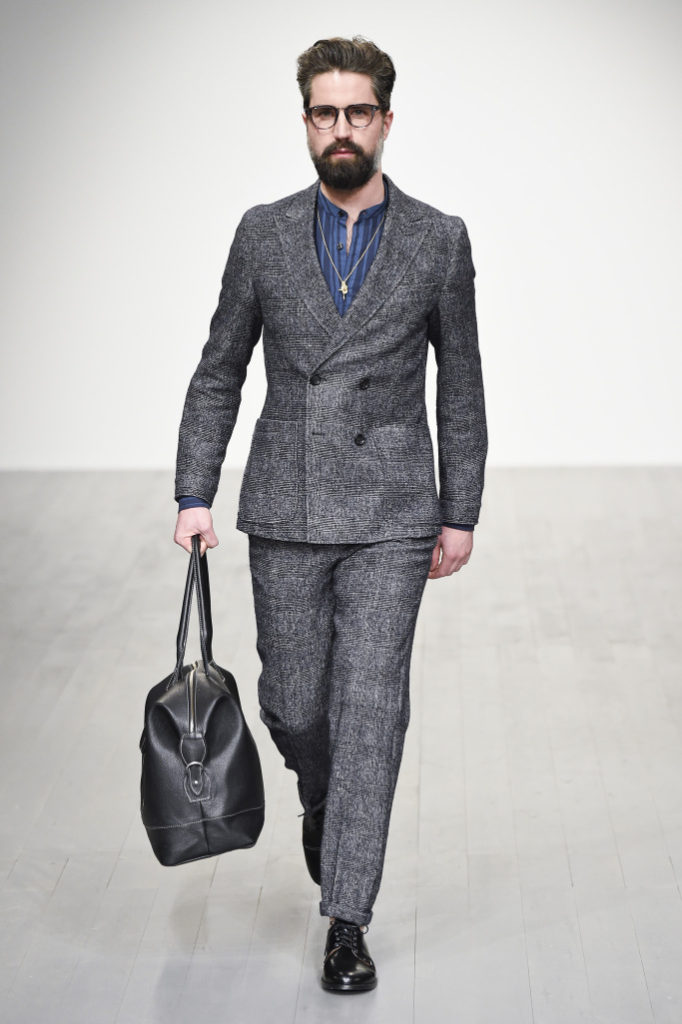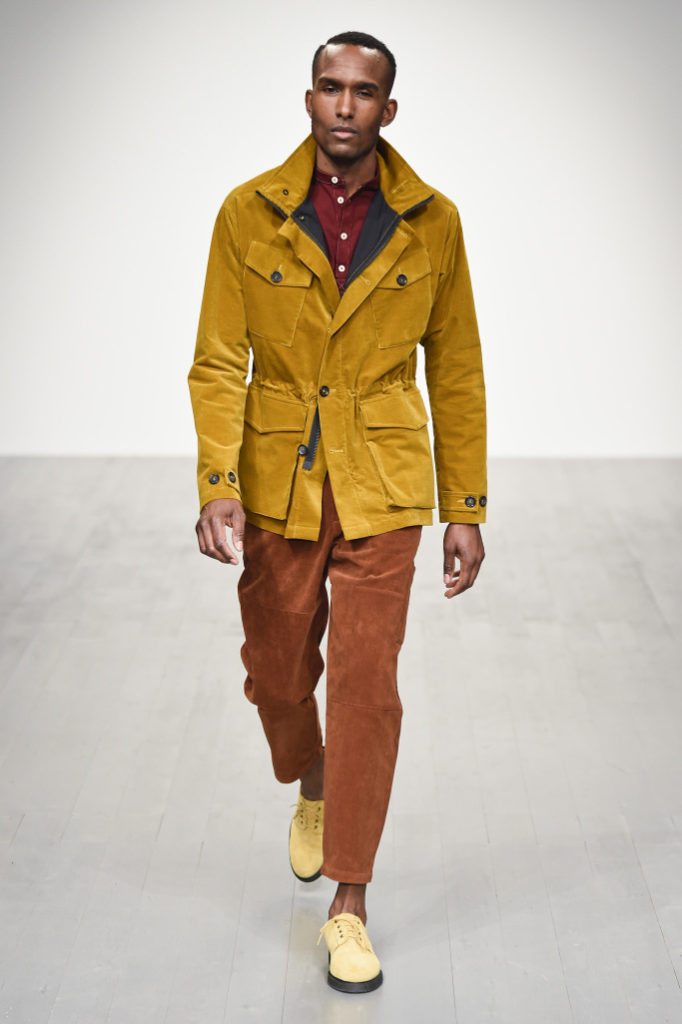 The precise tailoring and bold shoulders of double breasted suits and striking overcoats provided plenty of power dressing options from John  Lawrence Sullivan 's fall 2018 collection.  For a more rugged, sexy  vibe he delivered great leathers including oversized topcoats, a moto jacket with fringe and a perfectly  tailored leather jean.  Jeans with one leg of denim and one of leather may prove to be one of the iconic looks of the season. The slouchy purple and grey knit sweater over leather jeans will be on our "to buy" list for sure.  Tufts of white fur trim added a cozy softness to dramatic double breasted overcoats.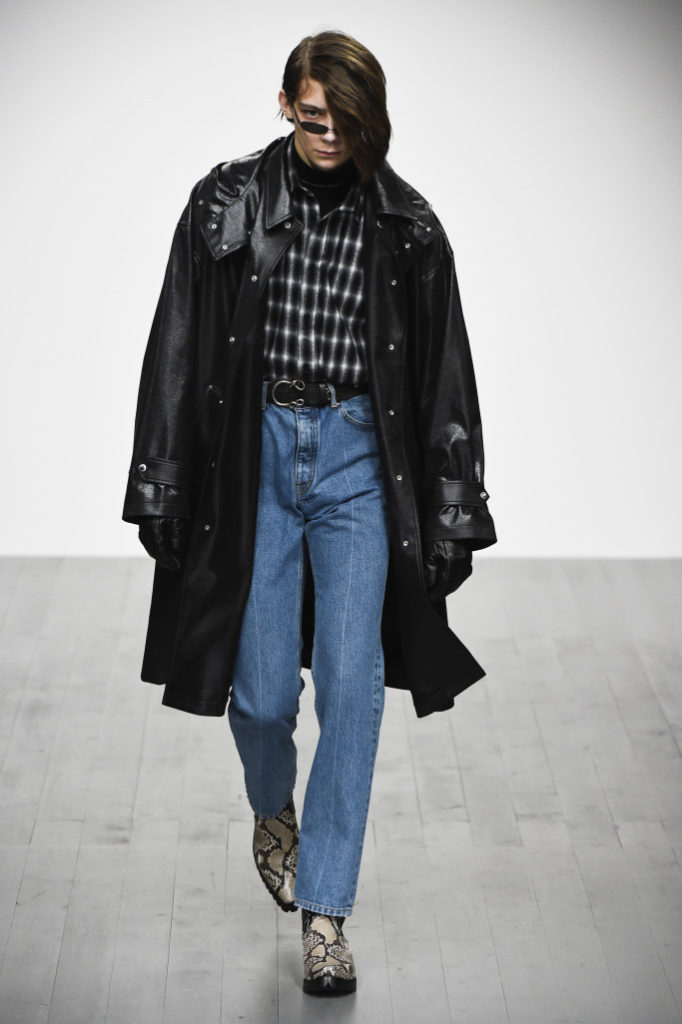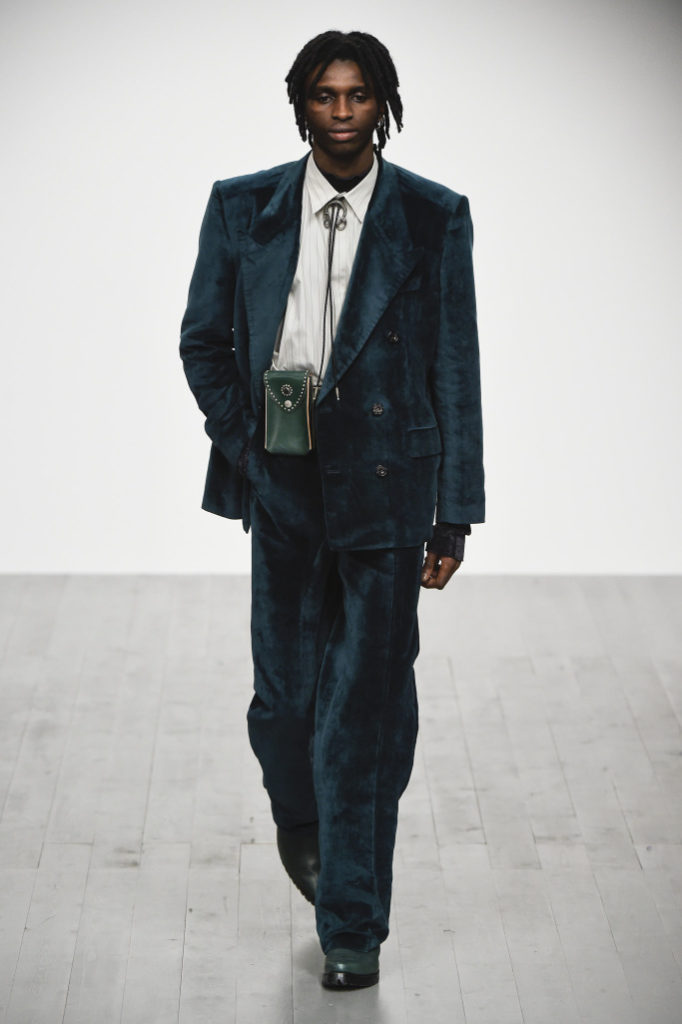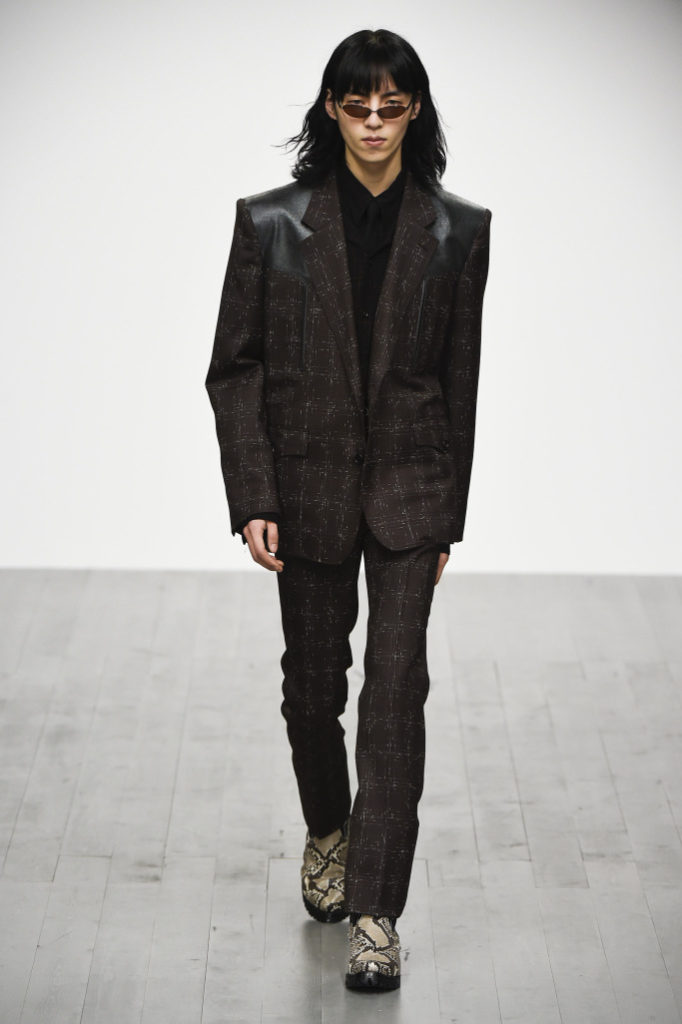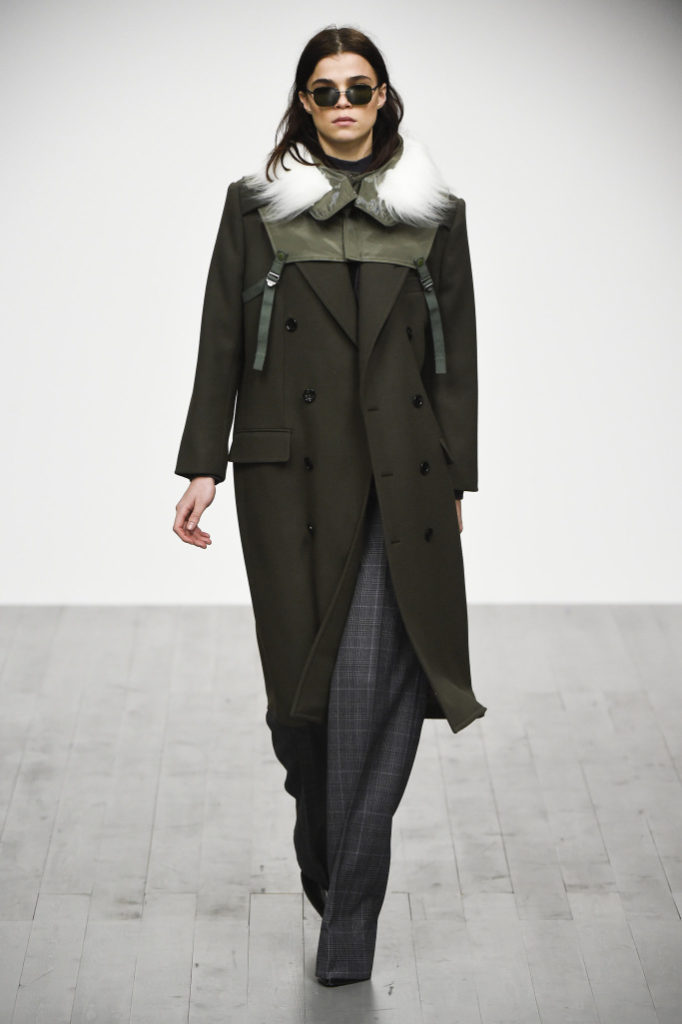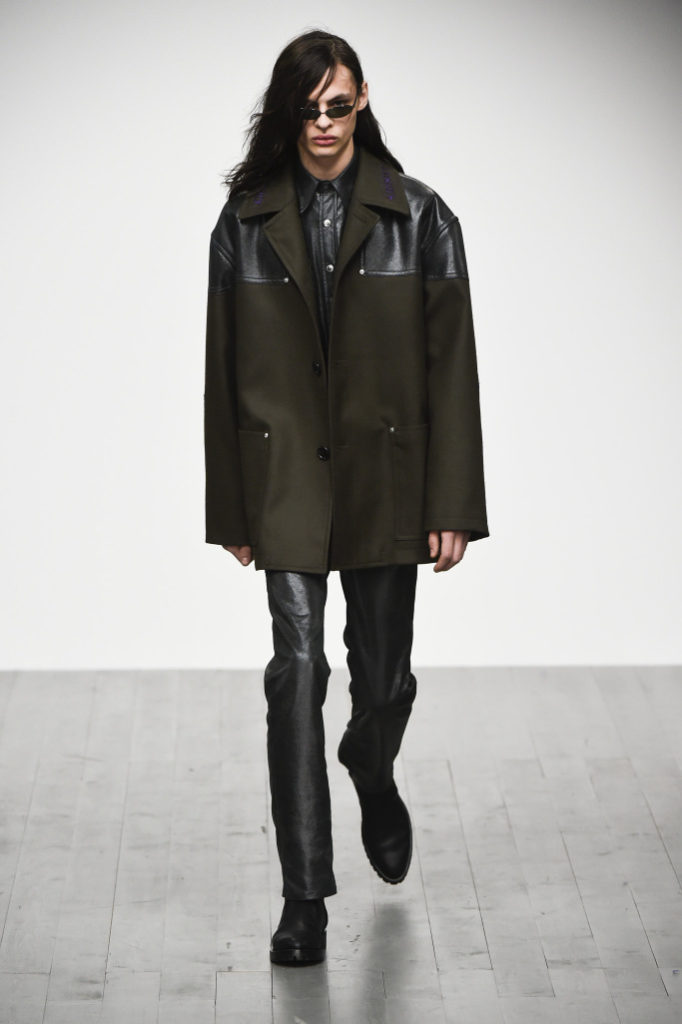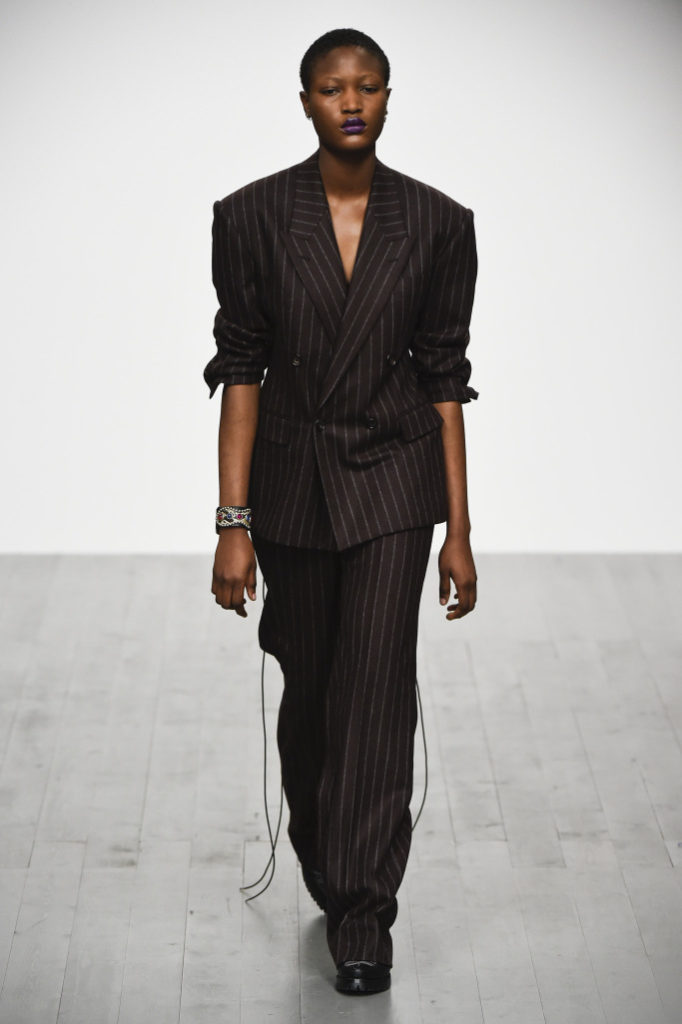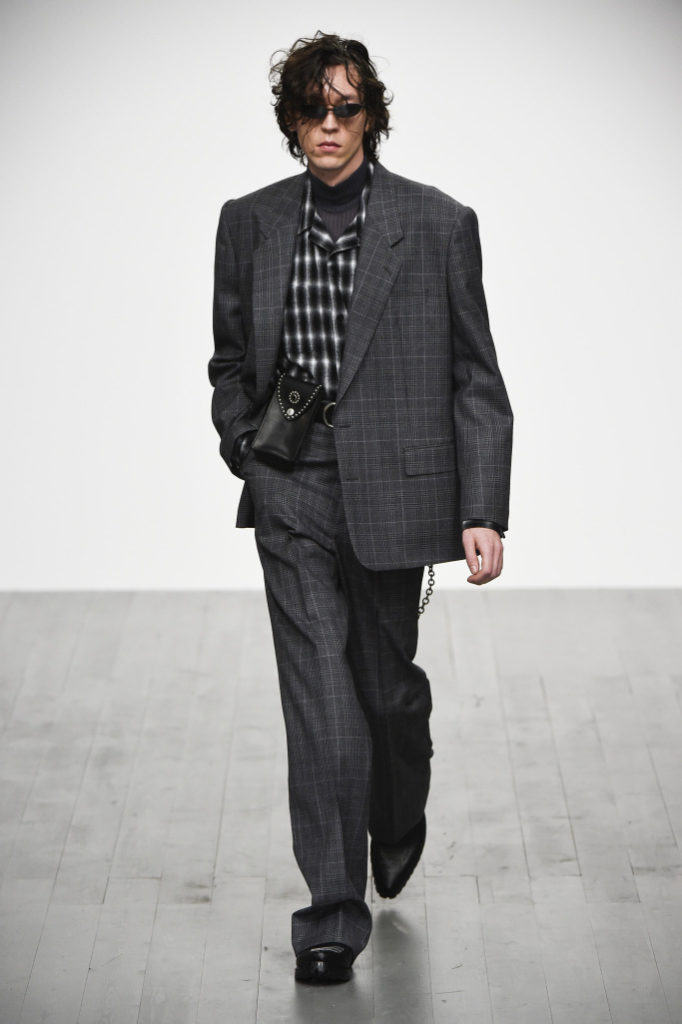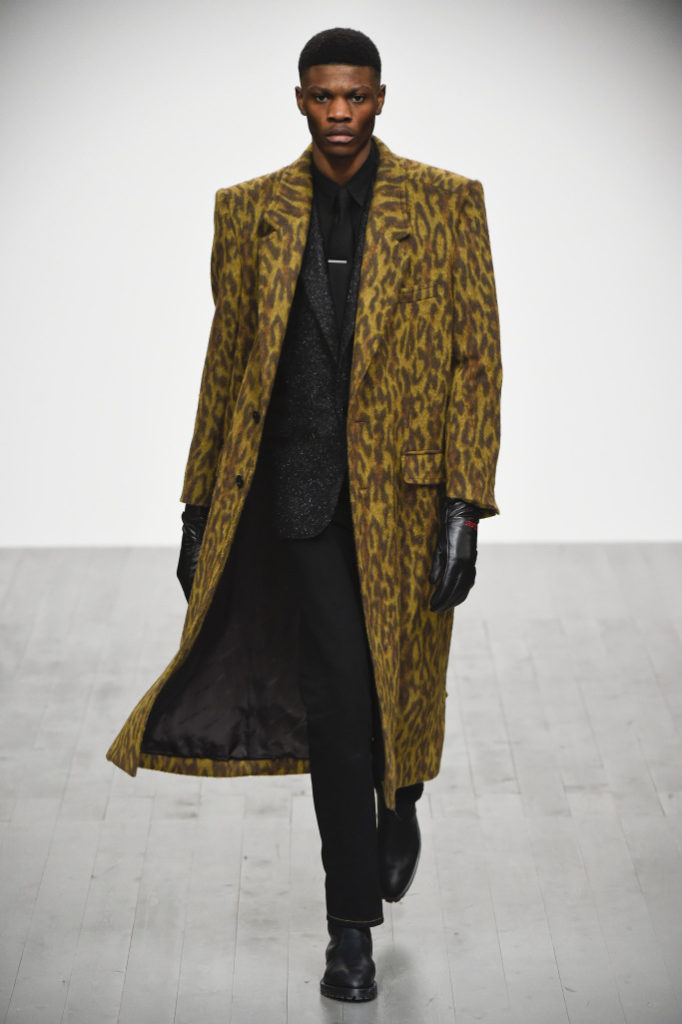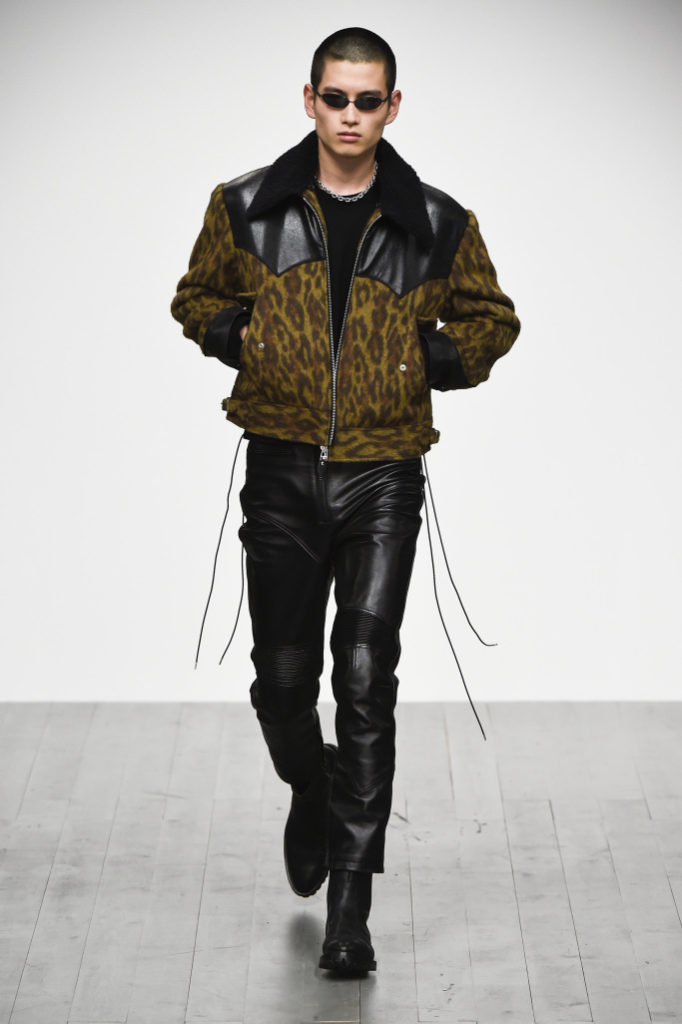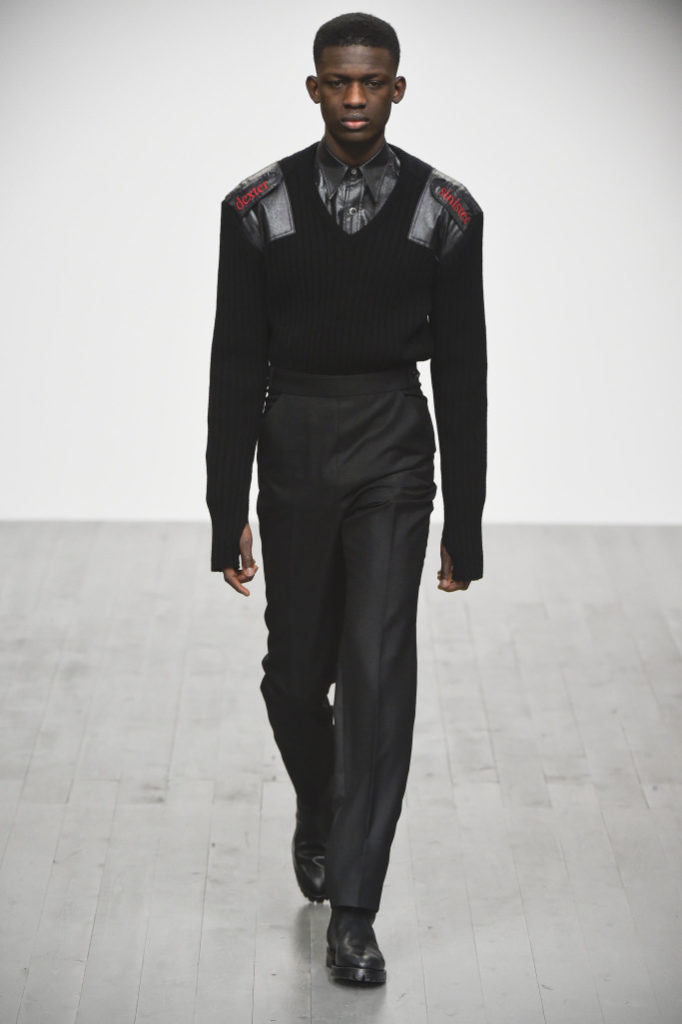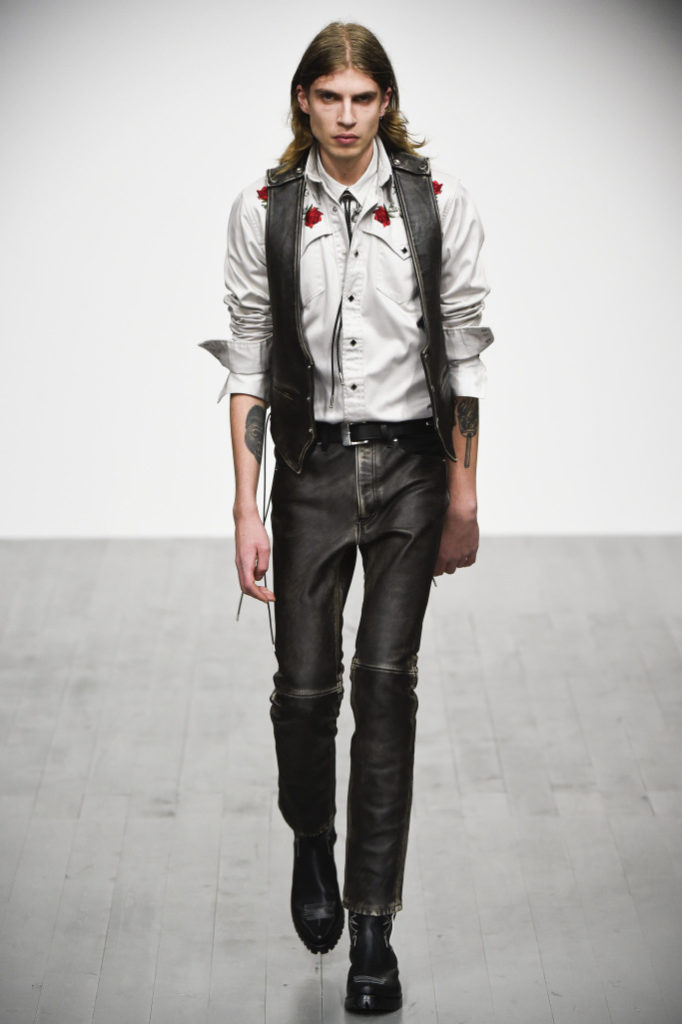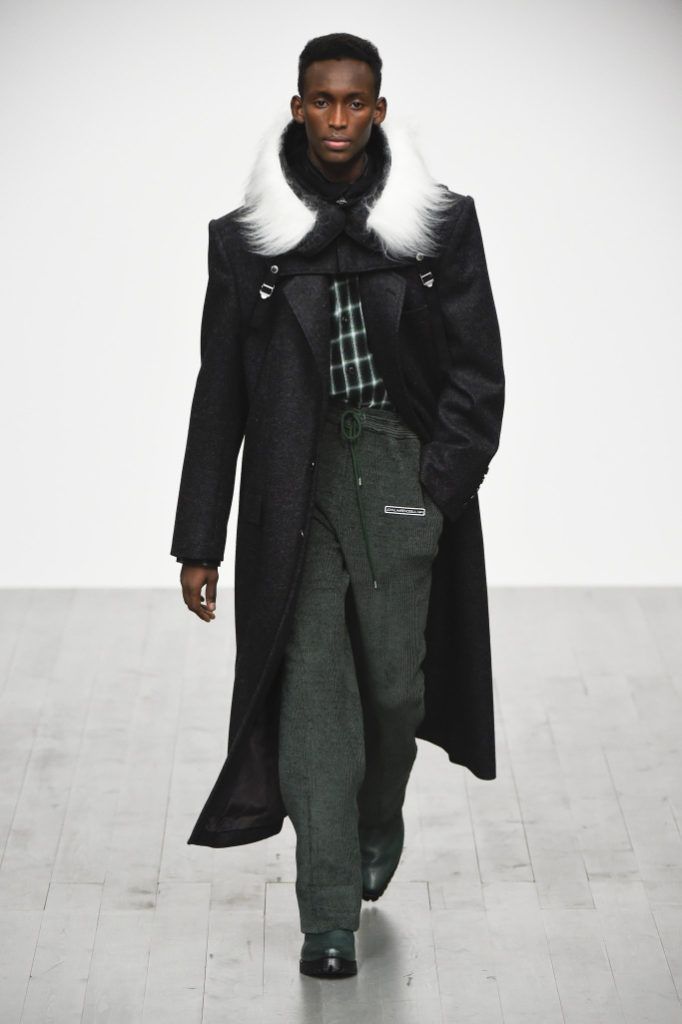 With the brand logo showing up in different ways on almost every piece, Ben Sherman's fall 2018 collection picked up on a trend that was prominent in the pre-fall collections.  The brand's classics were all there, from the polos and button down shirts to the baseball jackets, but this season they were reinterpreted with the help of Henry Holland.  From street savvy to prepster to corporate kingpins, everybody needs a little Ben Sherman in their wardrobe.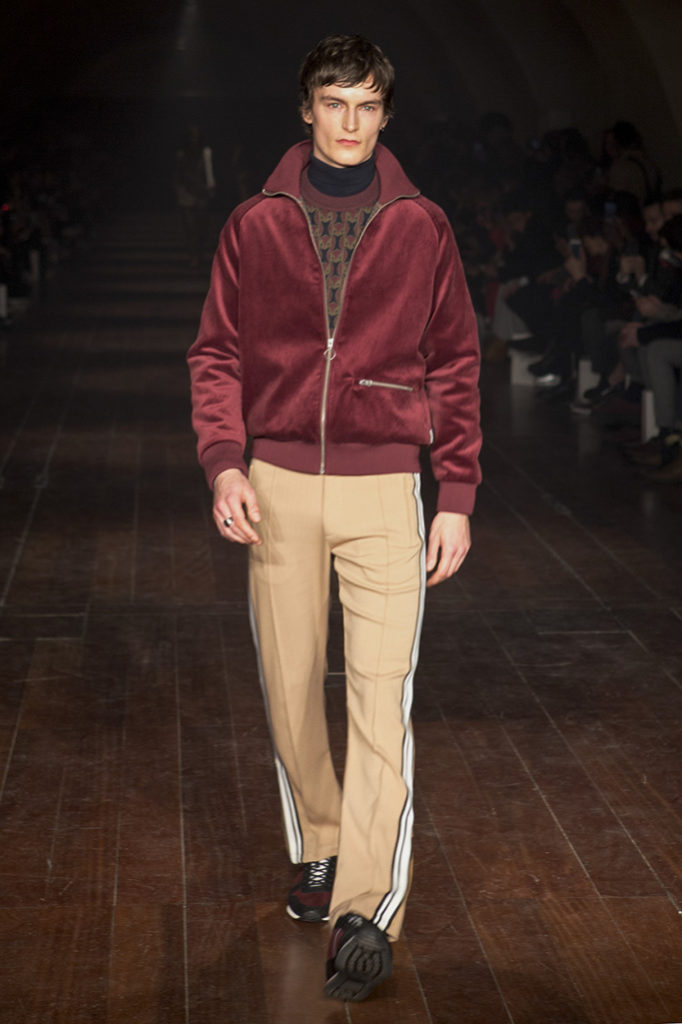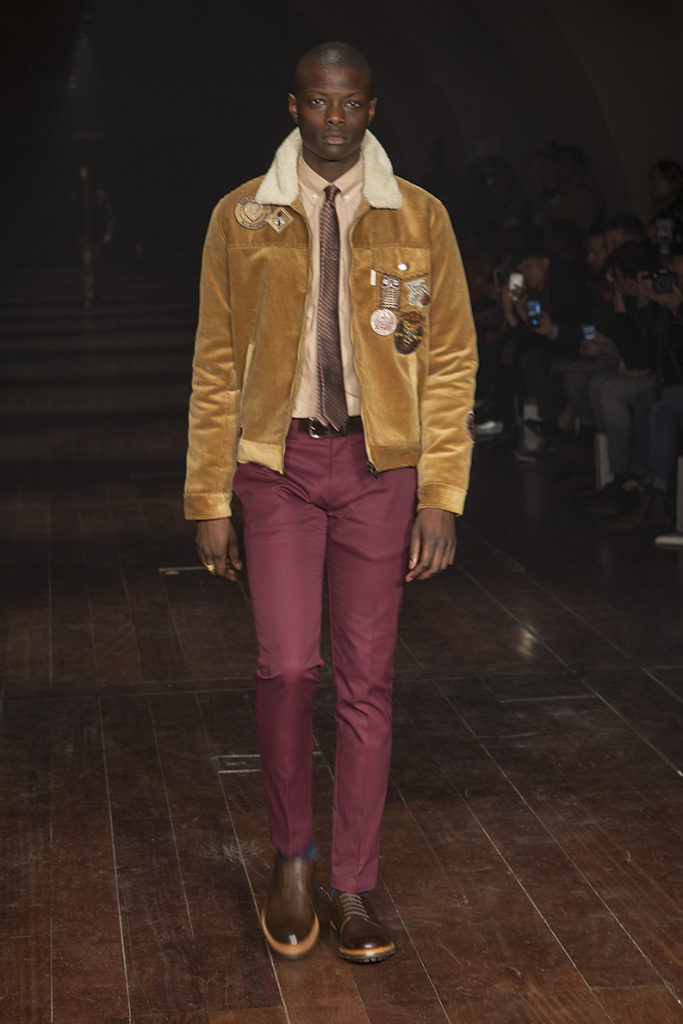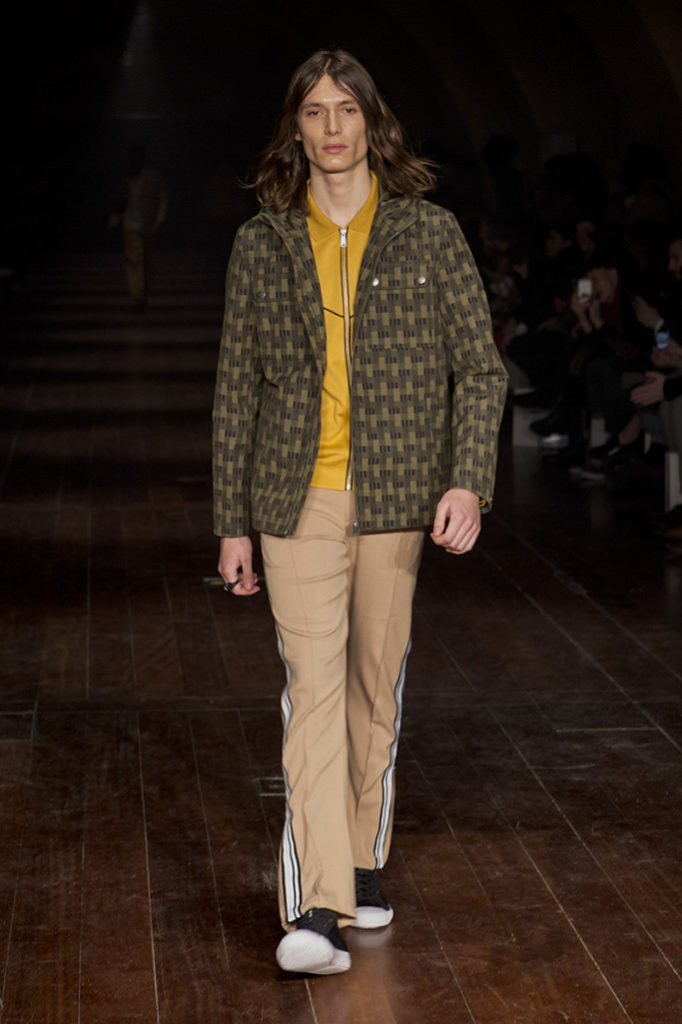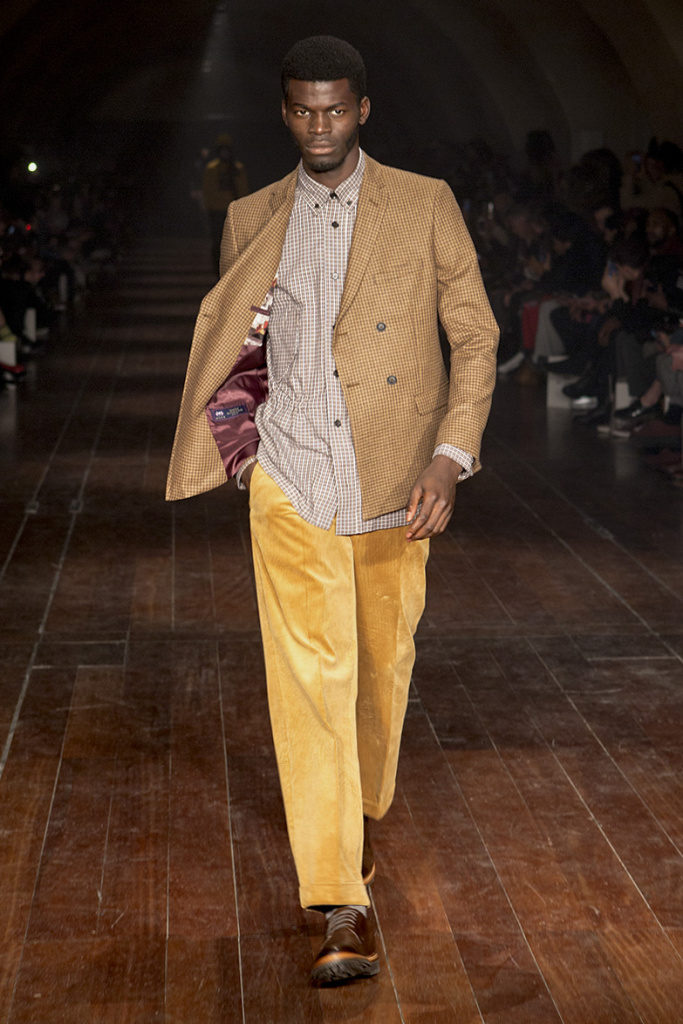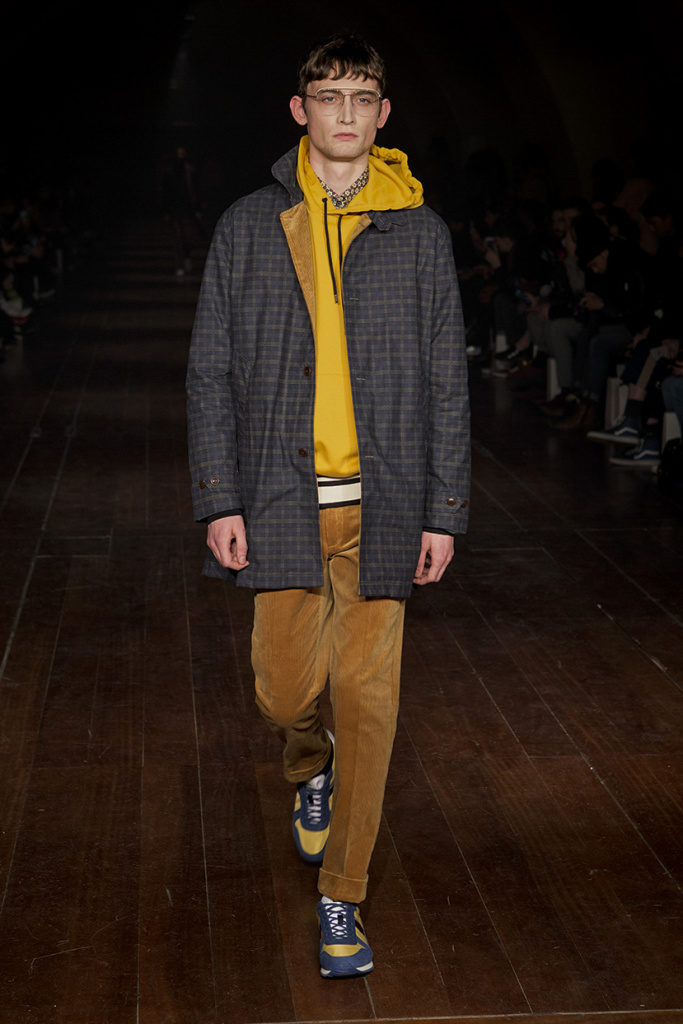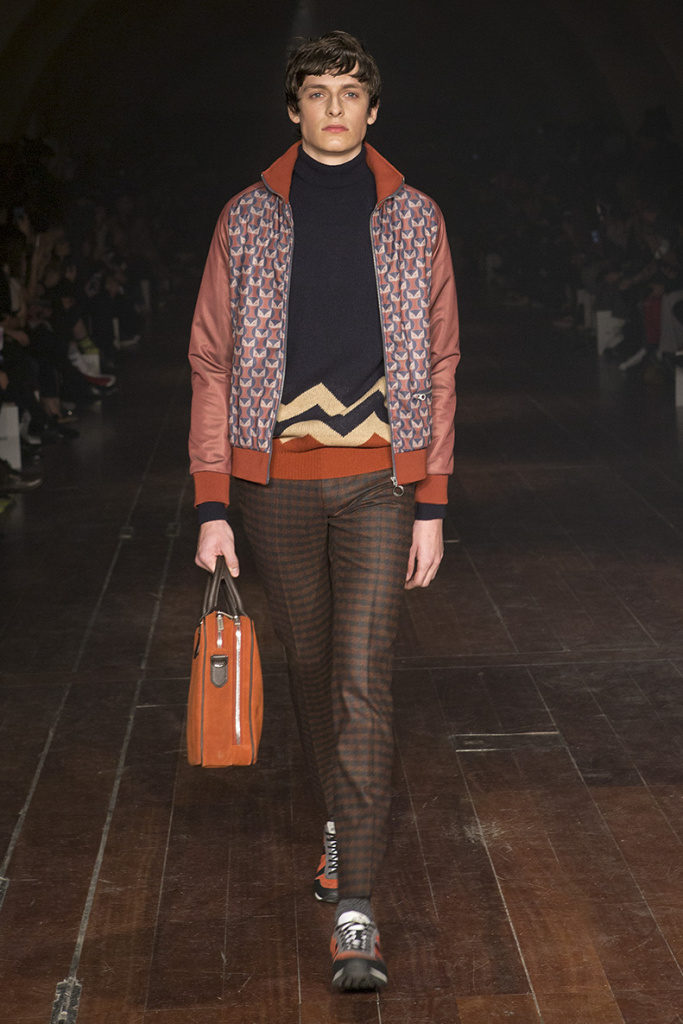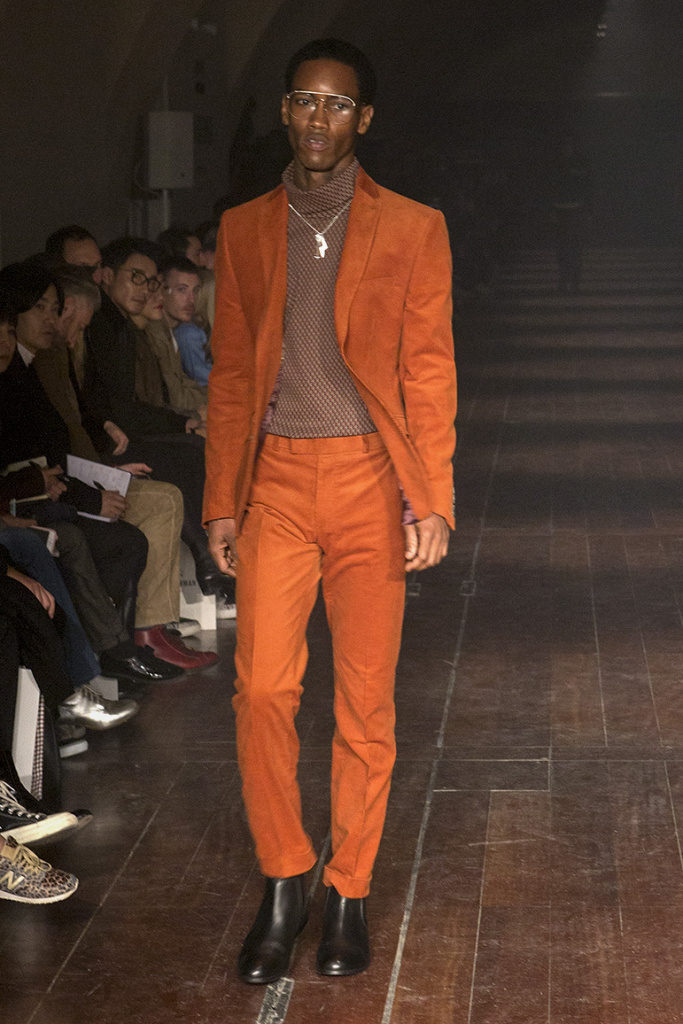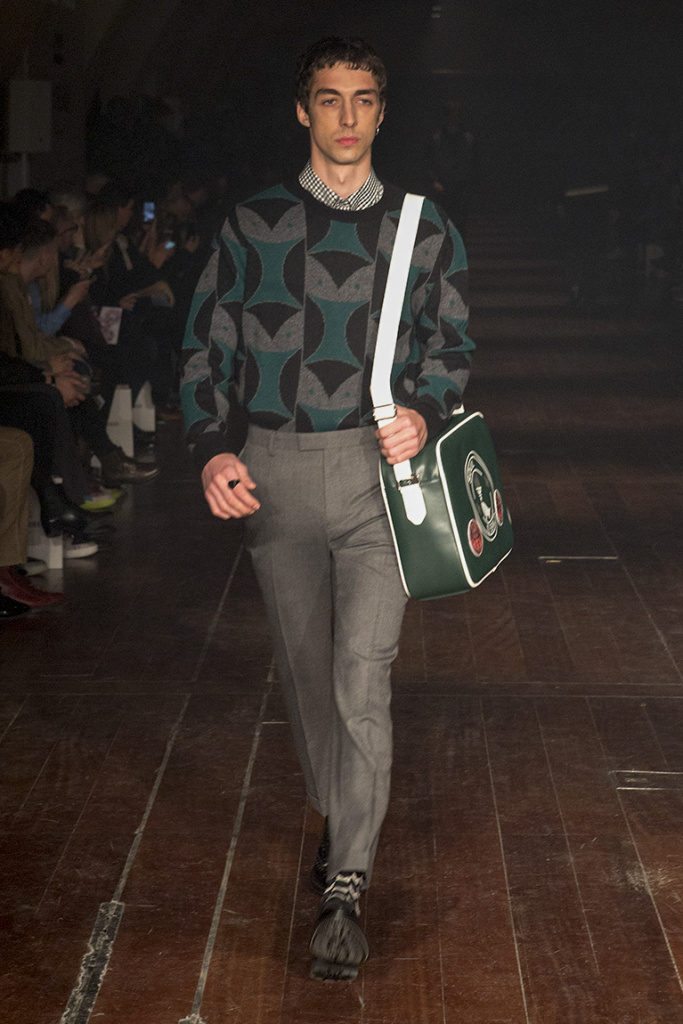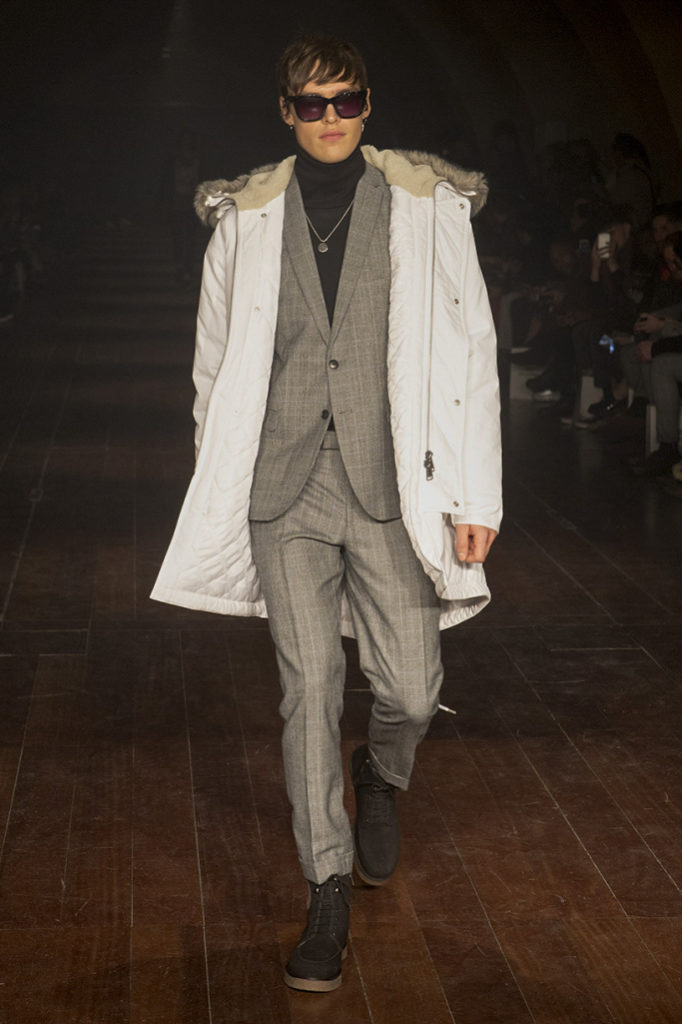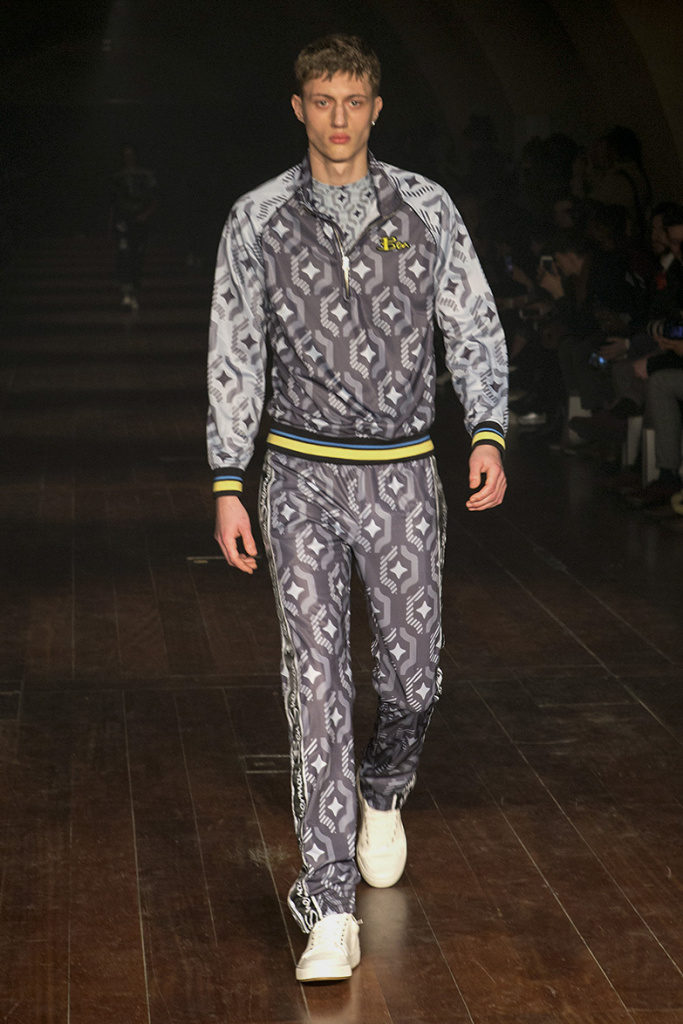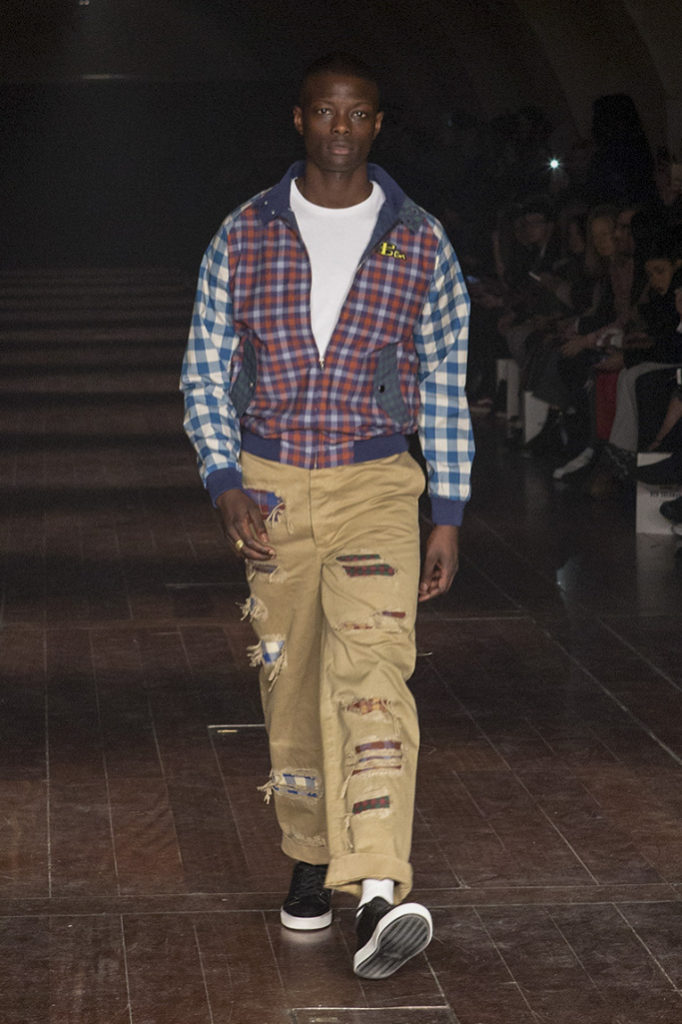 My dad says he wakes up every morning and in his head he is still 22.  Liam Hodges senses that this may be the case for a lot of men, and to harness that youthful exuberance he delivered a fall 2018 collection heavy on unexpected and fun twists.  Infusions of color, bold patterns and happy face graphics kept things lively and dramatic.  Who else would pair a bright blue plaid pant with a grey striped sweater?  Oddly, the unusual pairings did work together, but within them were strong separates that could add just the right sense of whimsy to any wardrobe.  What better way to show your logo than embedded in a shearling stripe as he did for a black zippered turtle neck sweatshirt?  And let's face it…it would be hard not to love a guy who showed up in Hodge's shearling coat with the cartoon smiley faces.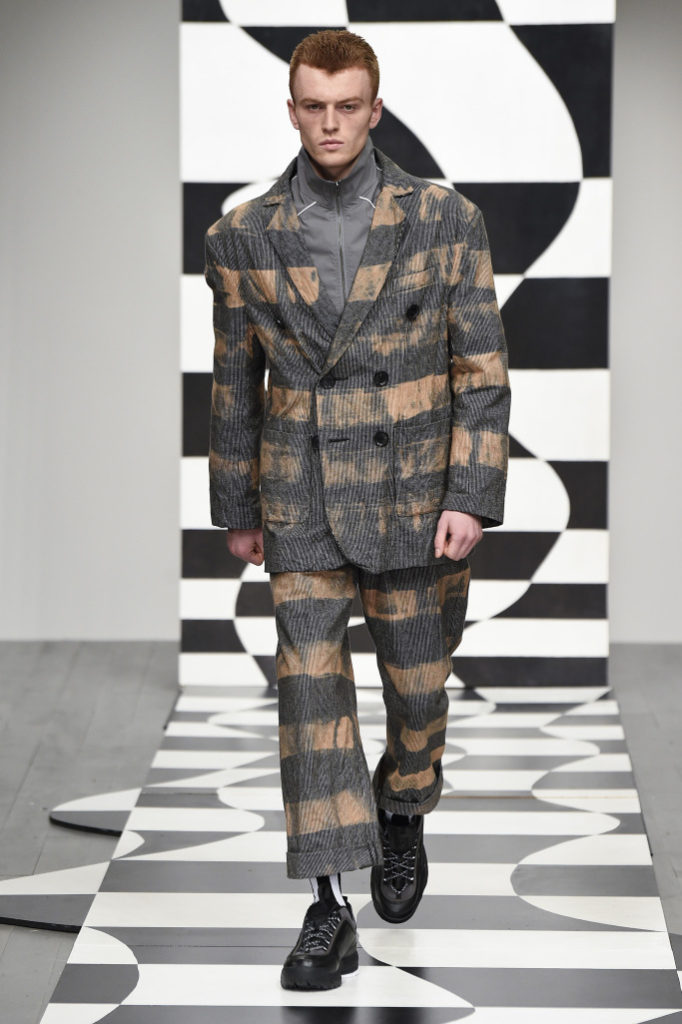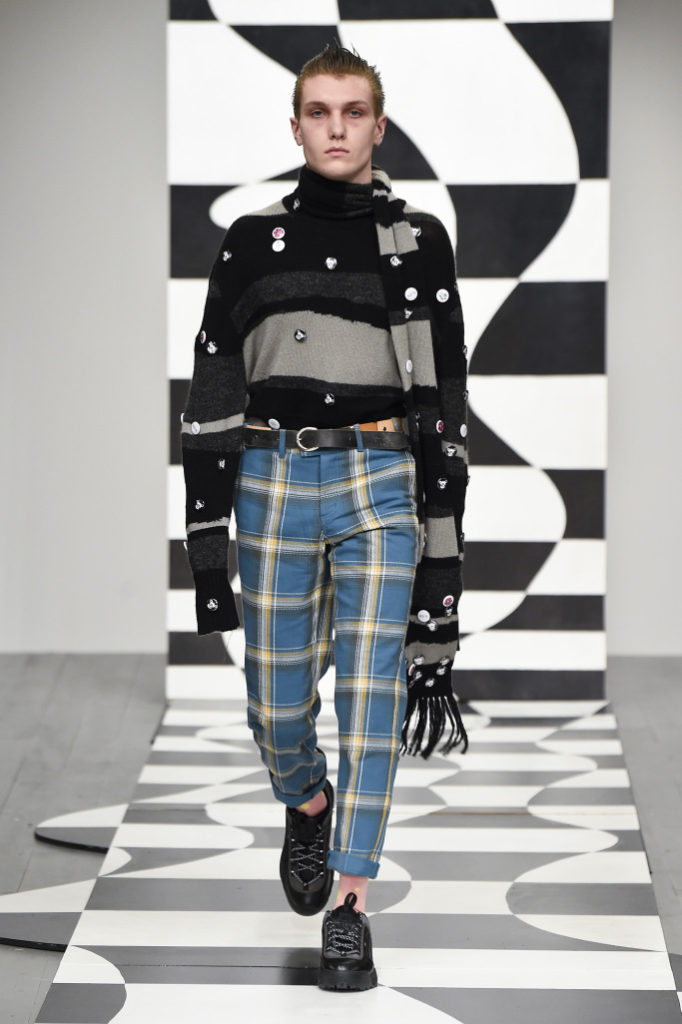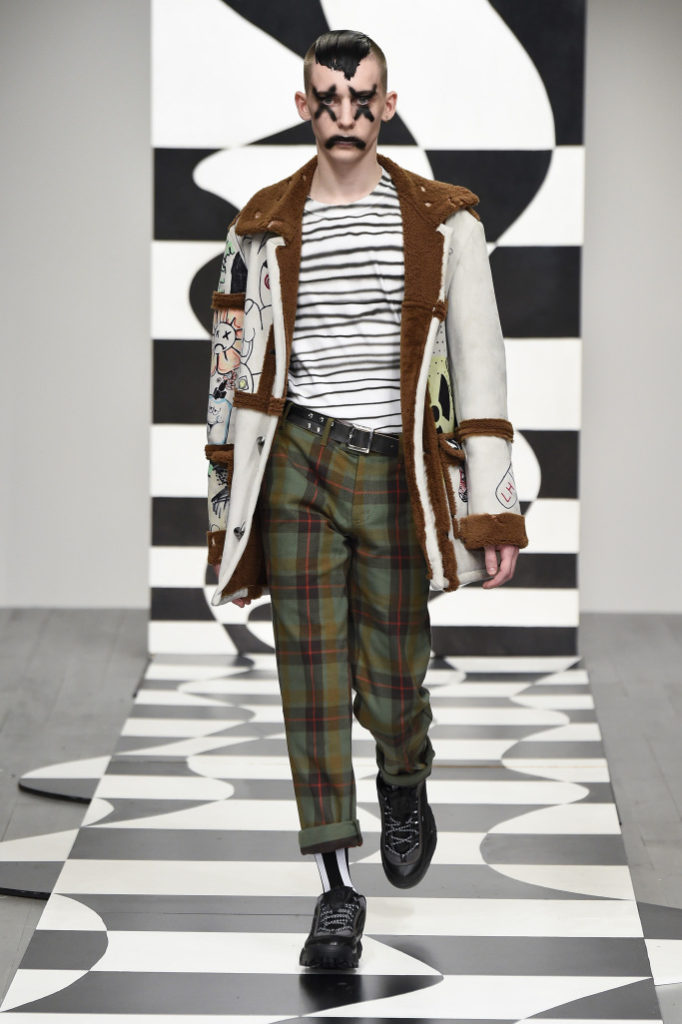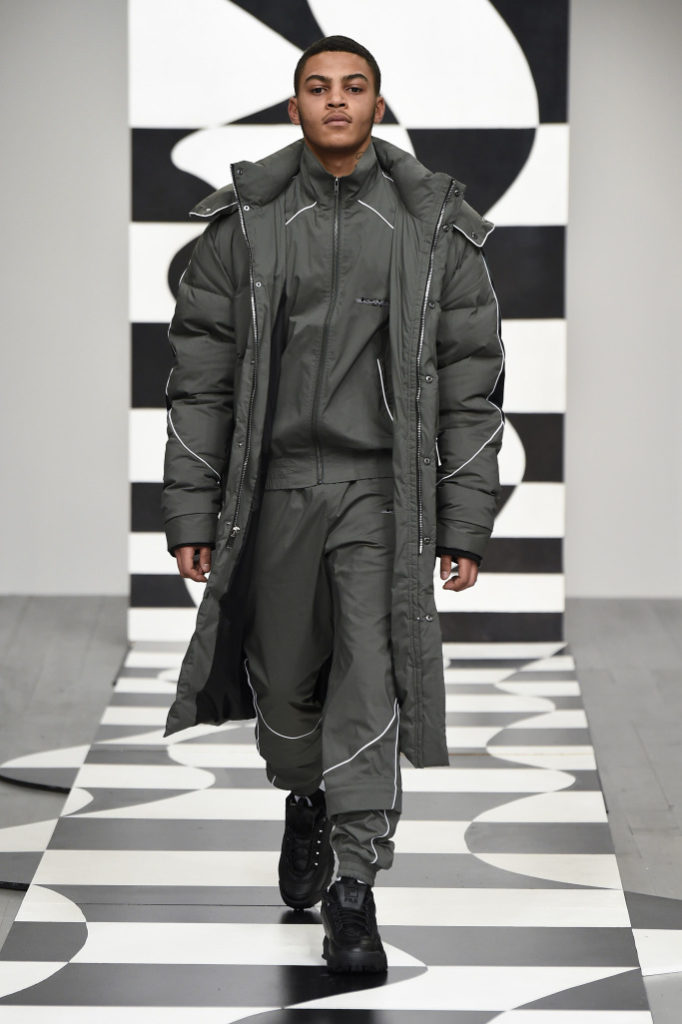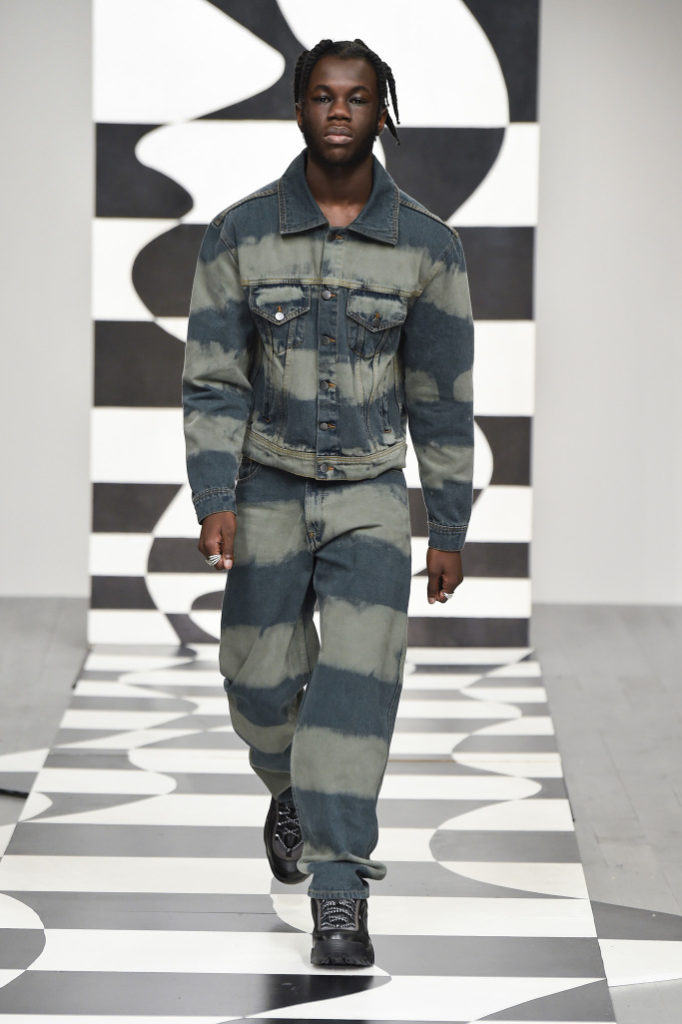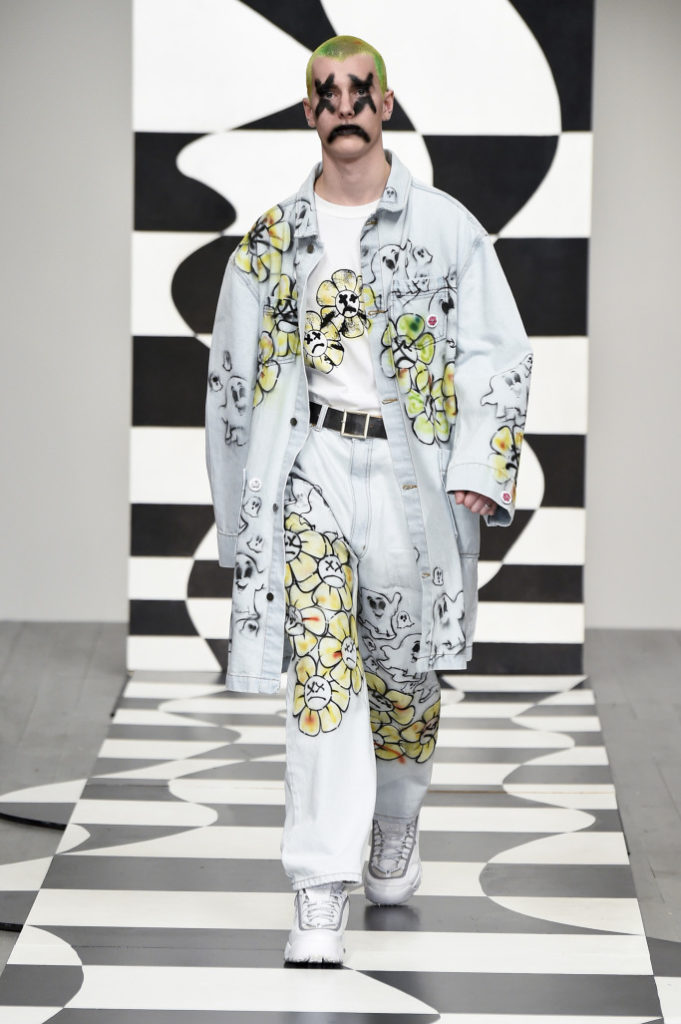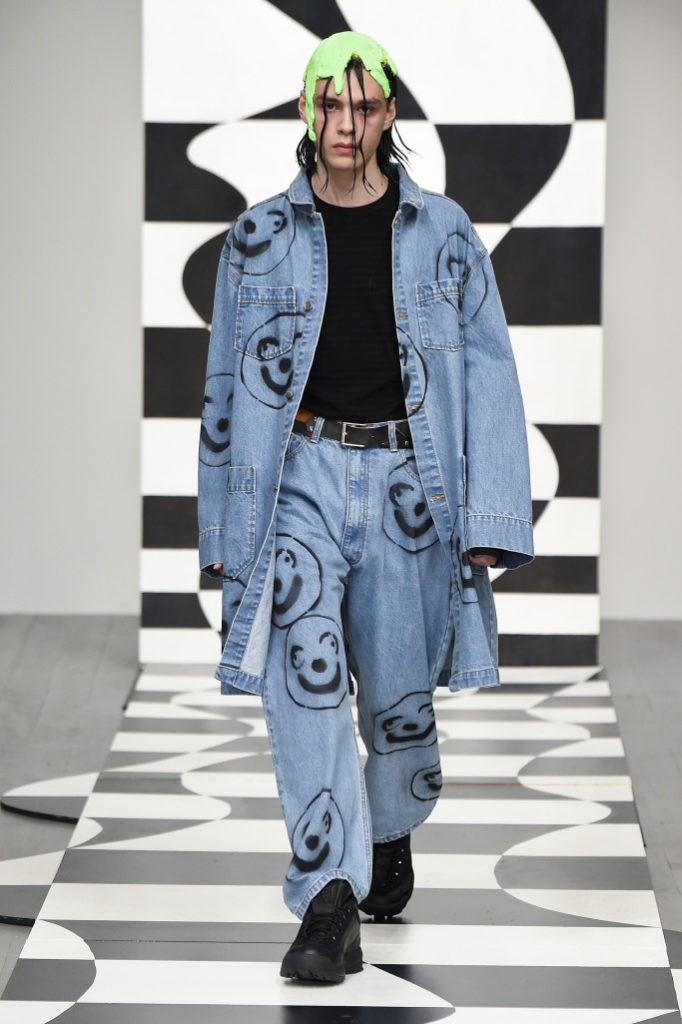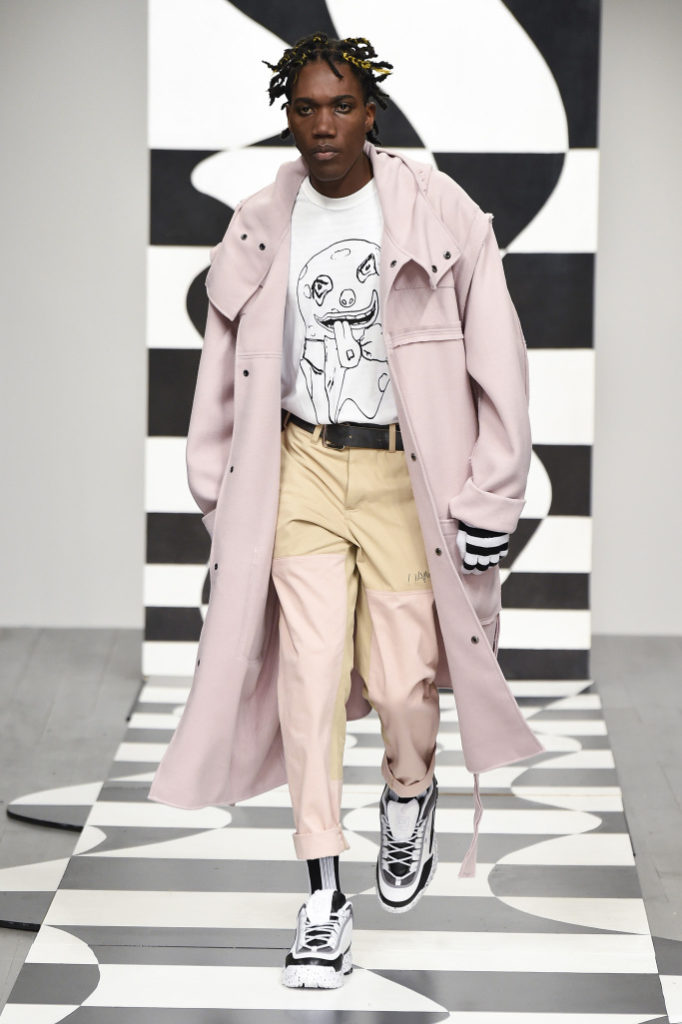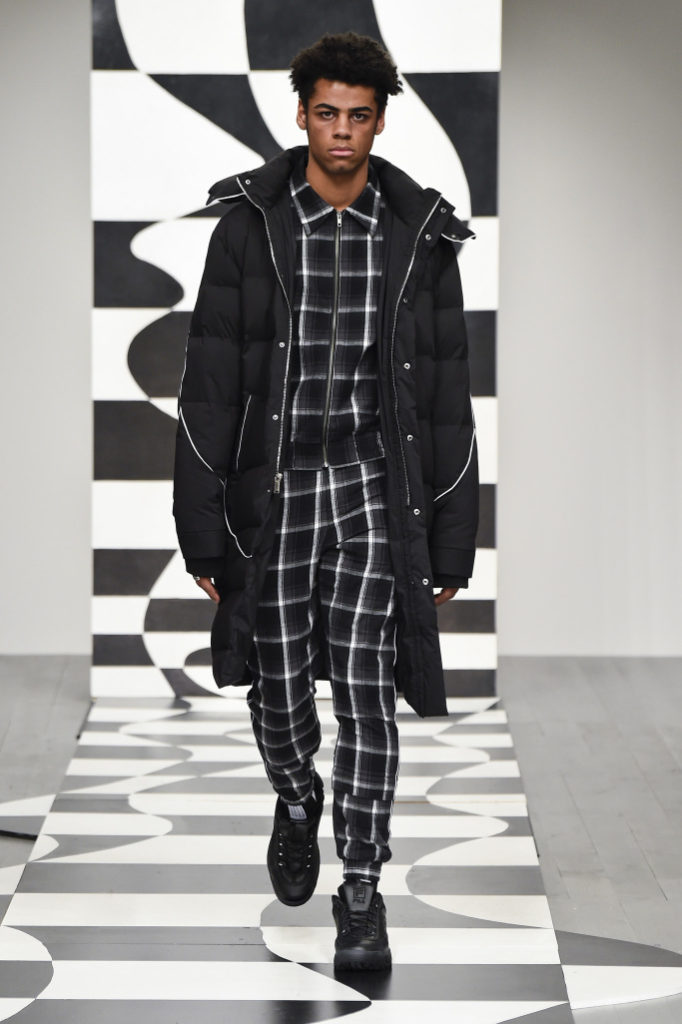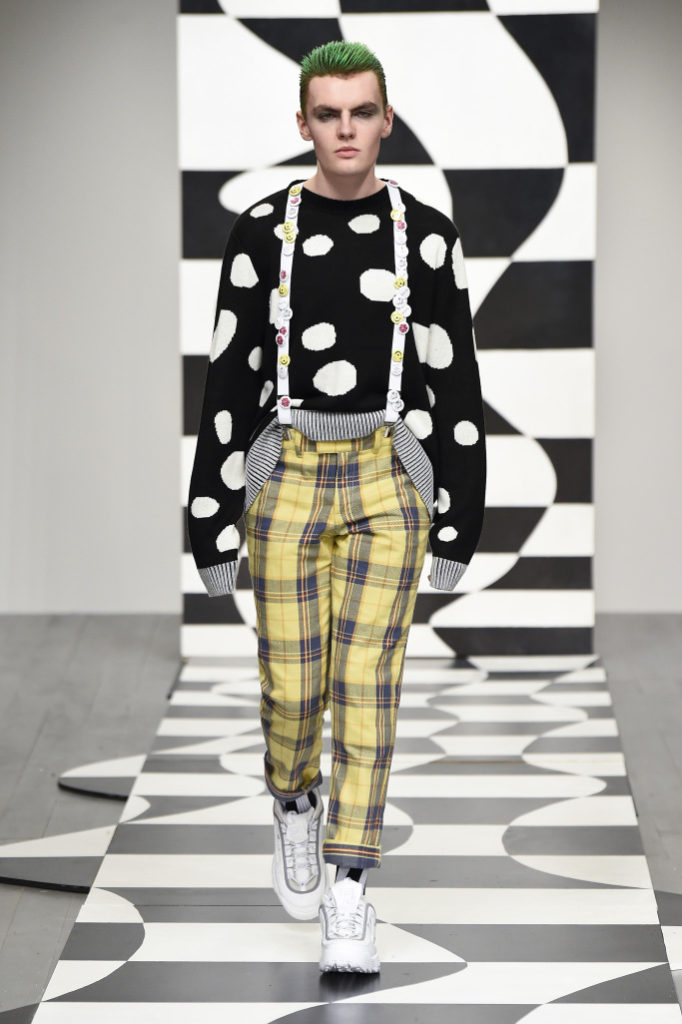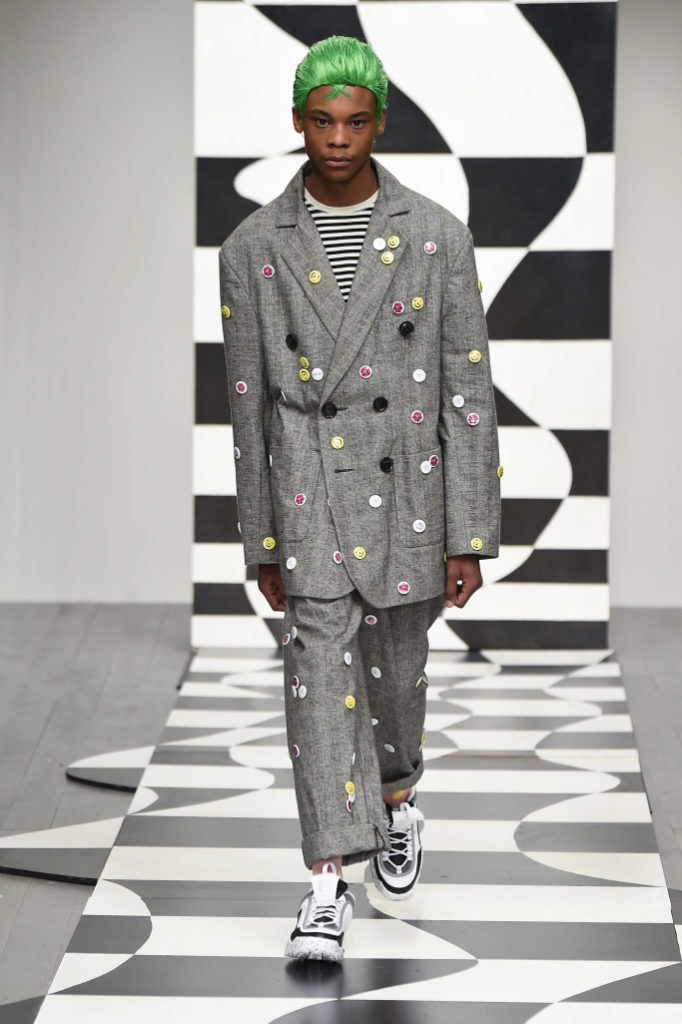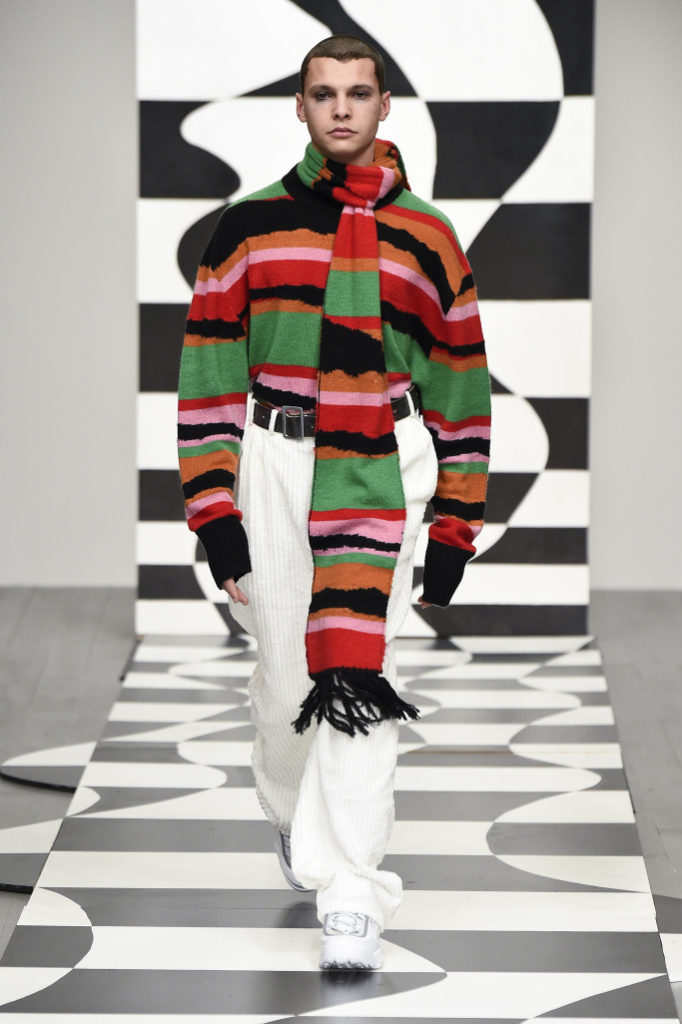 More London Menswear to come….