LONDON Fashion Week Fall 2019 Trends Recap PART 3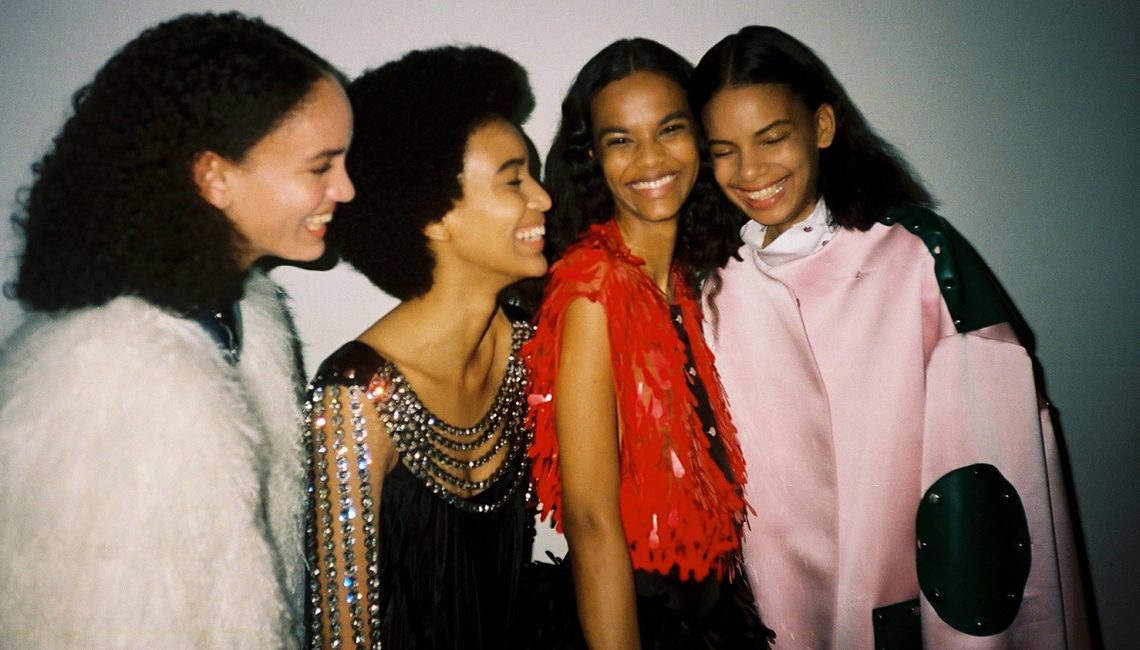 London Fashion Week Fall 2019 took a turn towards high-fashion glamour that, if you blinked, you would have sworn you were in Milan or Paris! Flowy, draped luxe fabrication, vibrant minimalistic patterns and hues, tailoring to a science, and design risks that worked; these group of designers  know what women want, and delivered it in spades!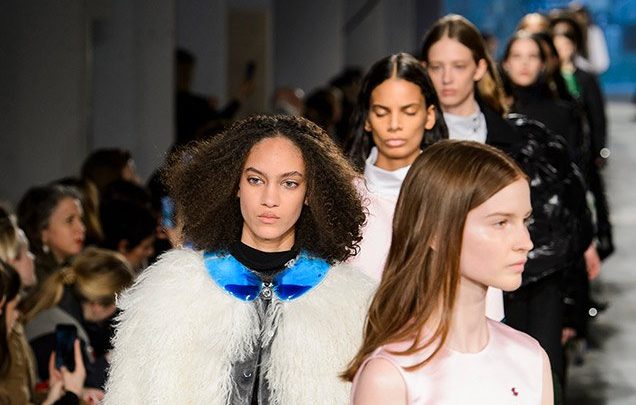 Designers Finding Their Stride at London Fashion Week
Fabrics that you can really sink your teeth into, insulate you from the cold, and hug you tenderly, JW Anderson's fall 2019 RTW featured boxy silhouettes that were surprisingly flattering and not chunky and overdone… fun fashion! Grey woolens, flannel, and what looked like high-end French terry fabrications, showed that rich fabrics can make a mood. We loved it all! Oversized, high waisted wide leg slacks were a nice complement to the structured tops and thick, high waisted wide belts. A few alter ego pieces included some detailed and intricate knotted necklines and embellishments on neon, drop waist dresses.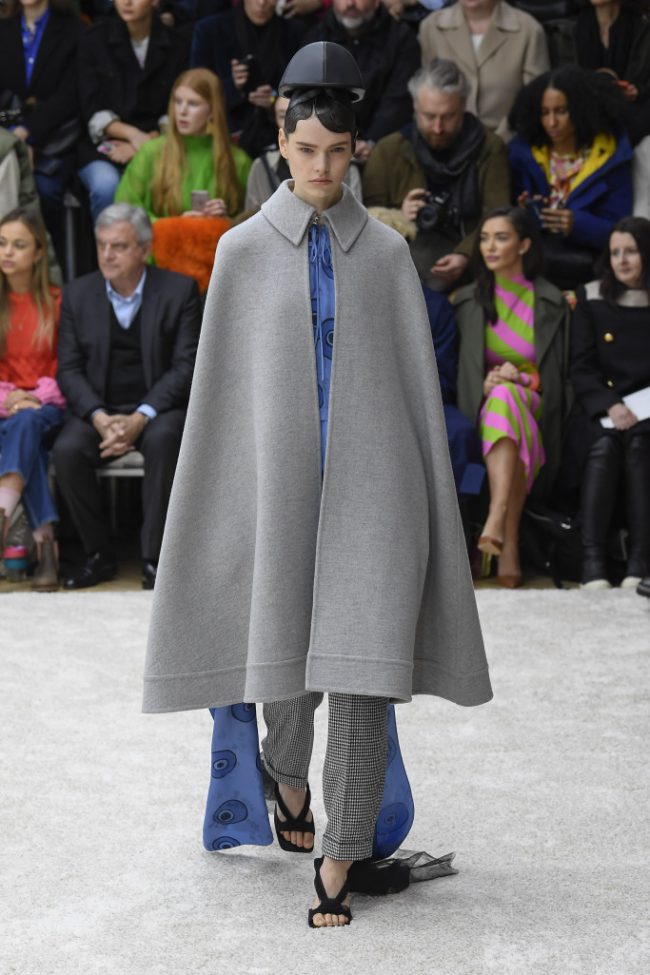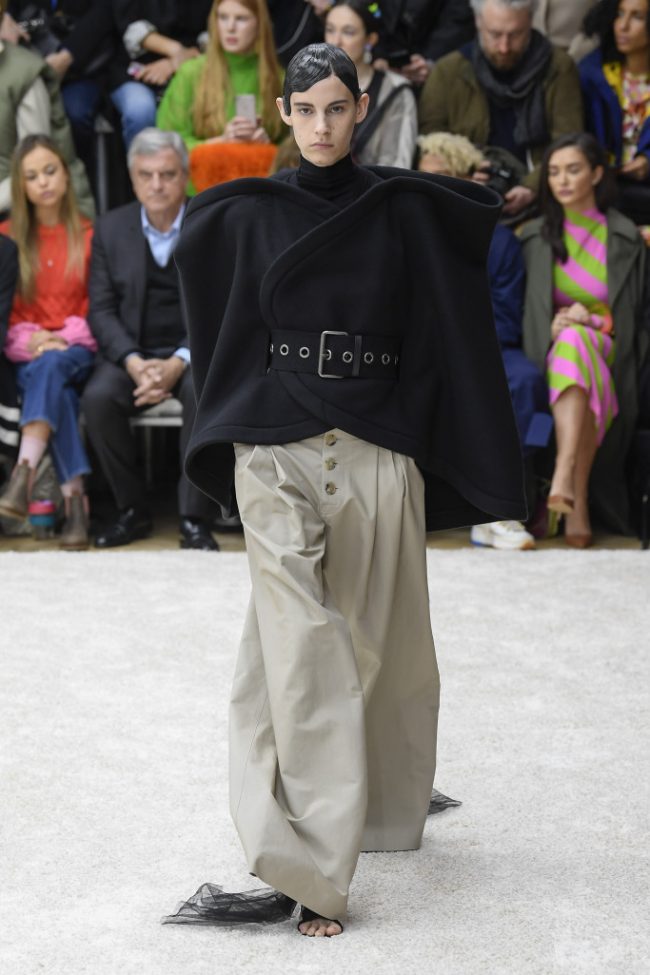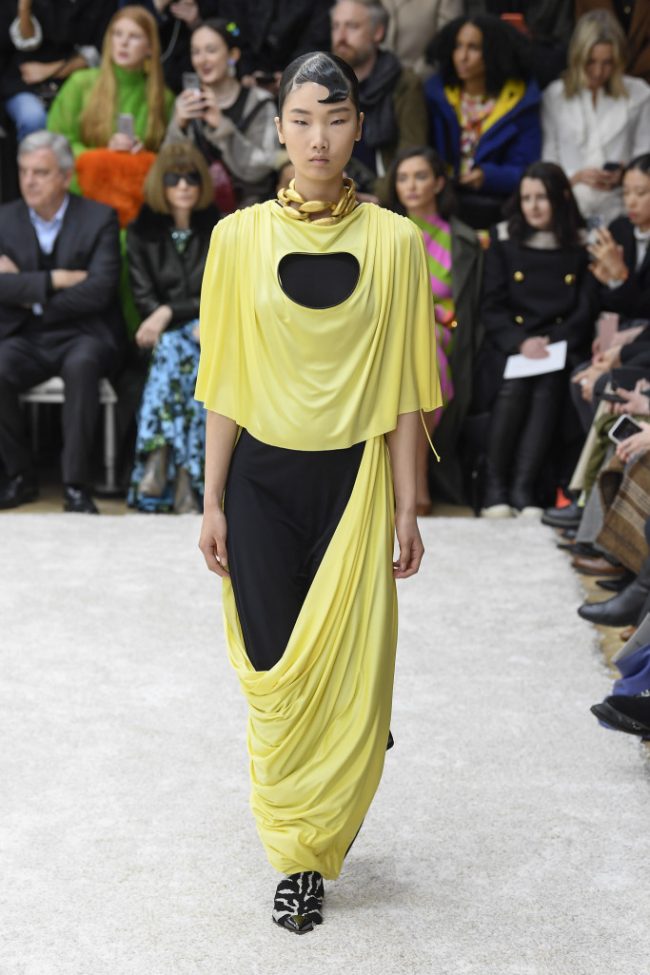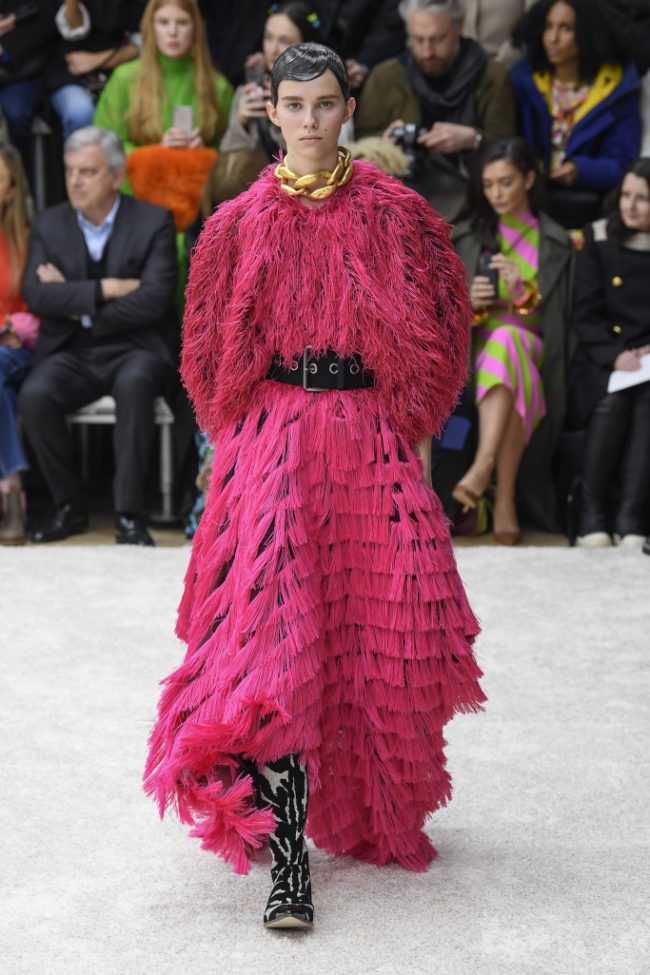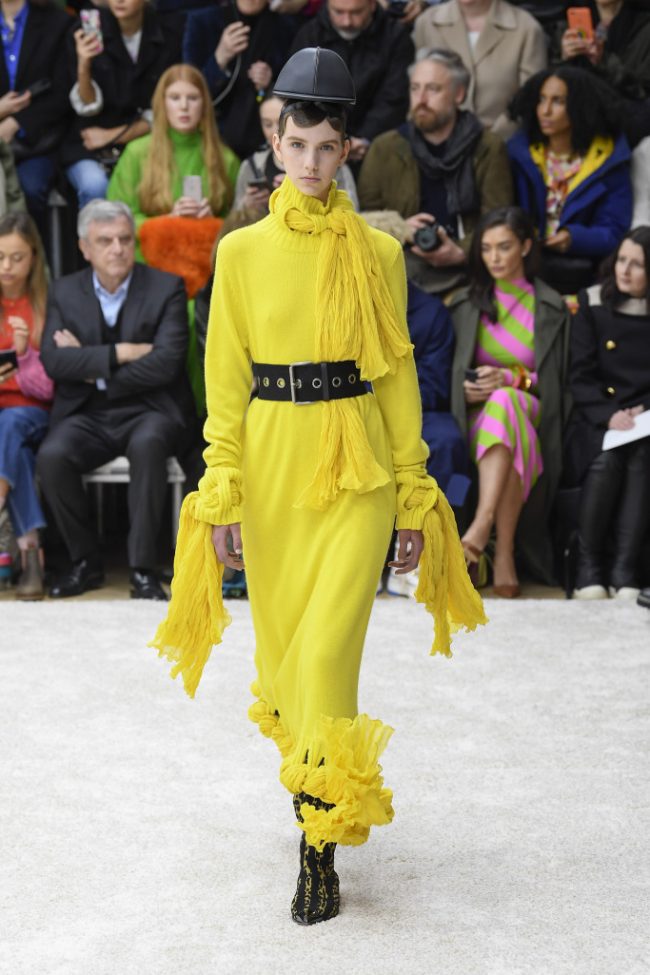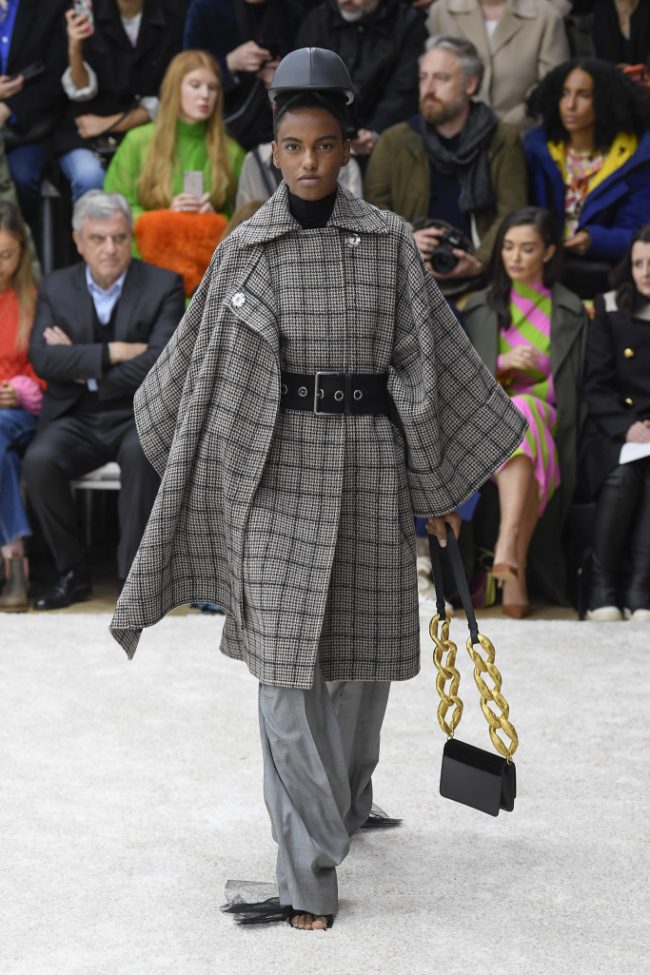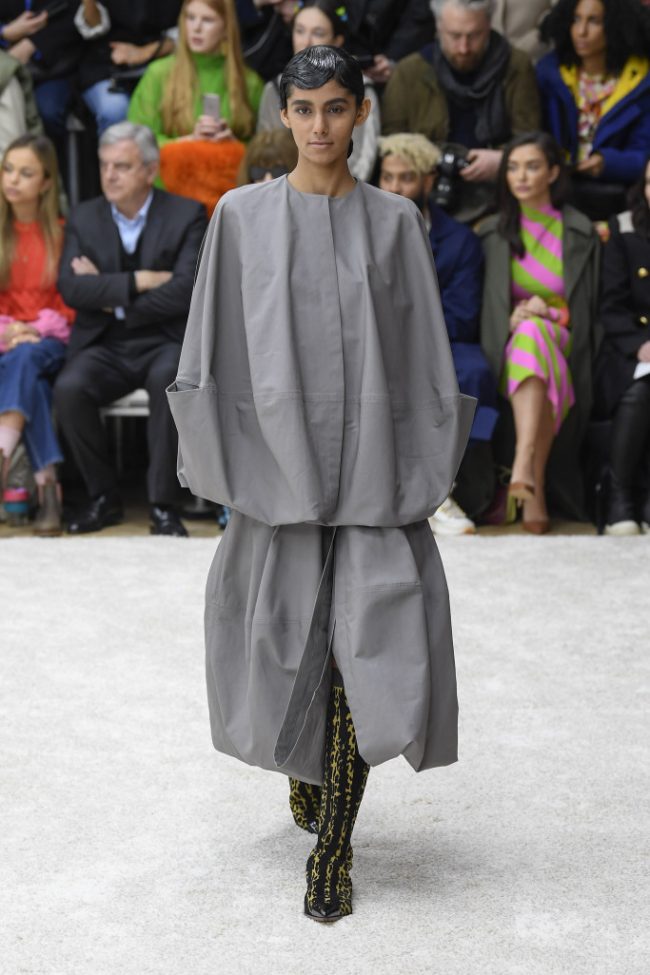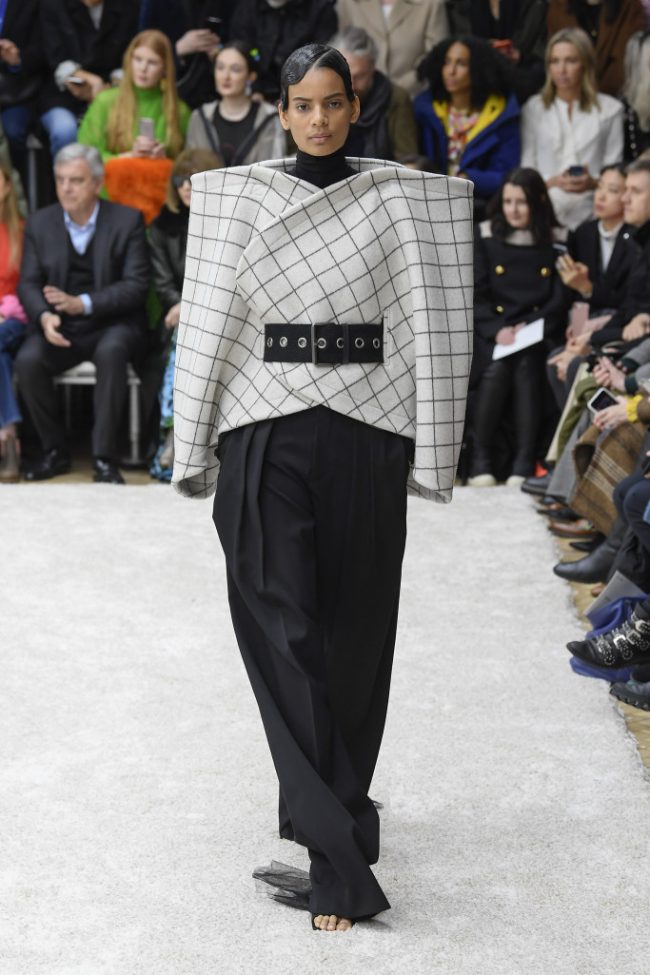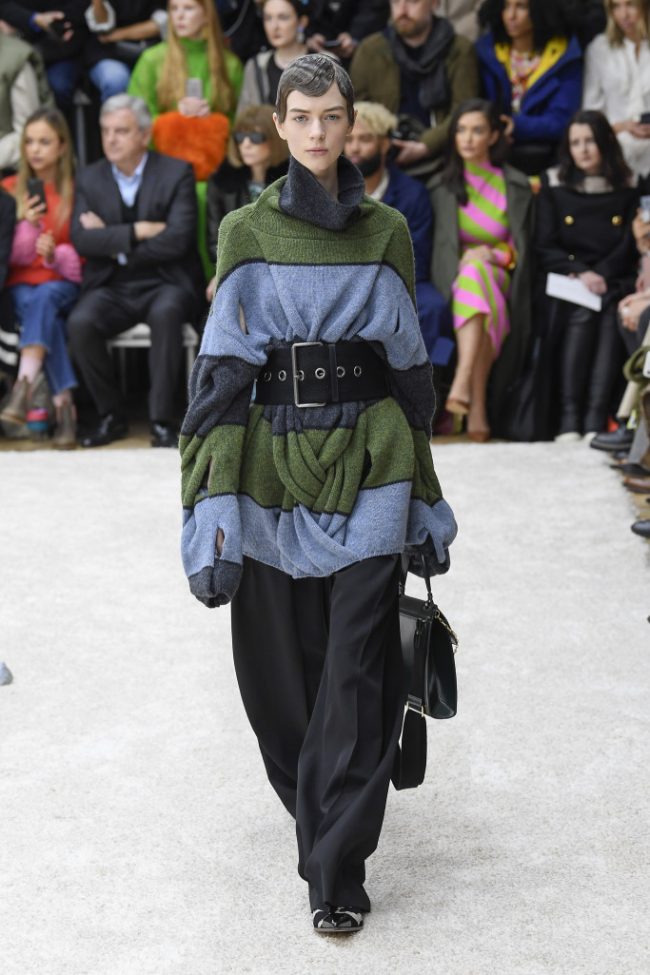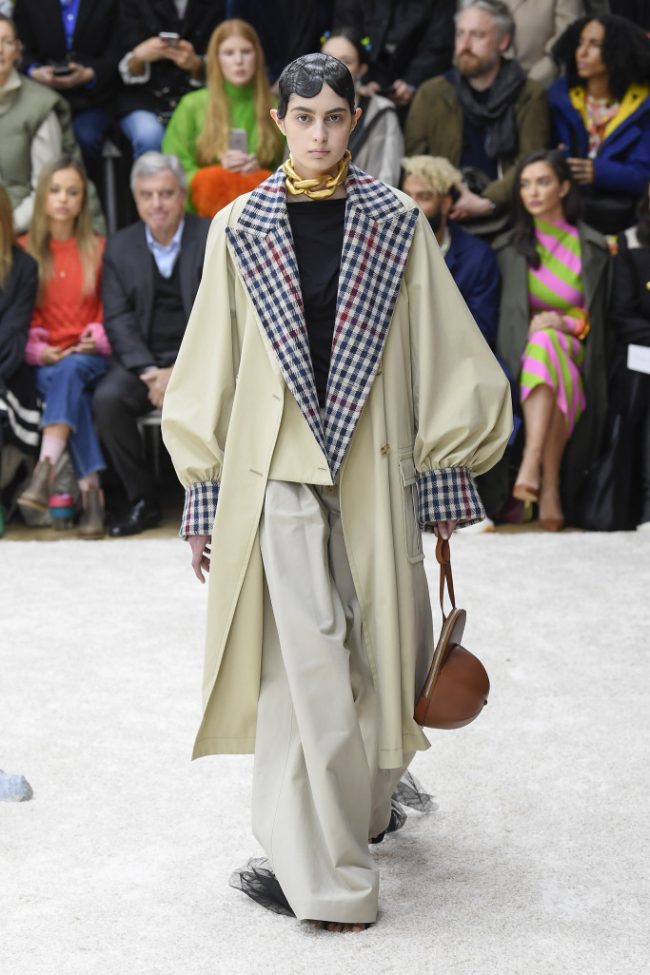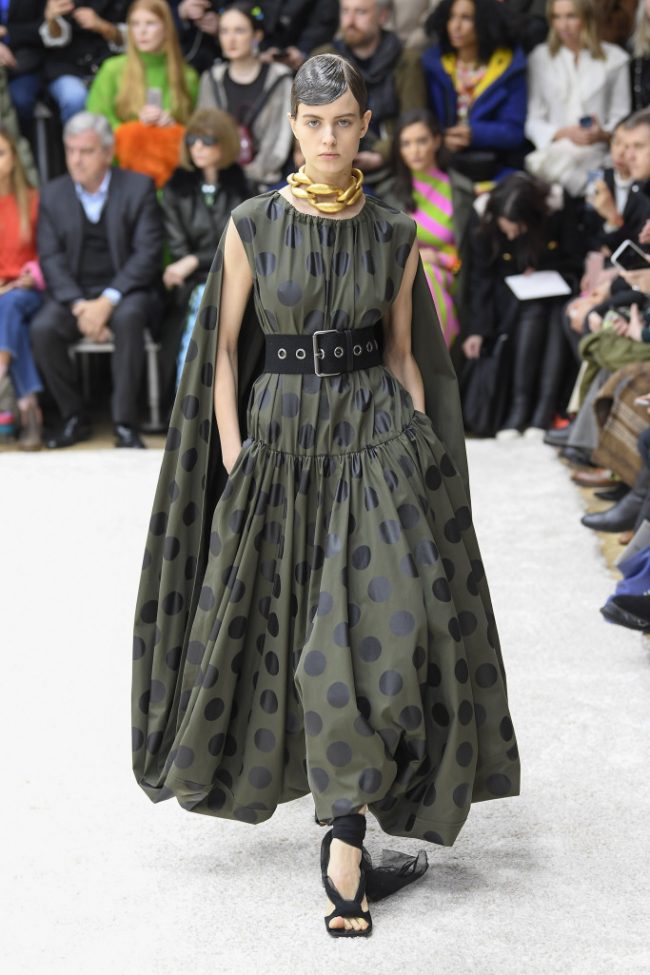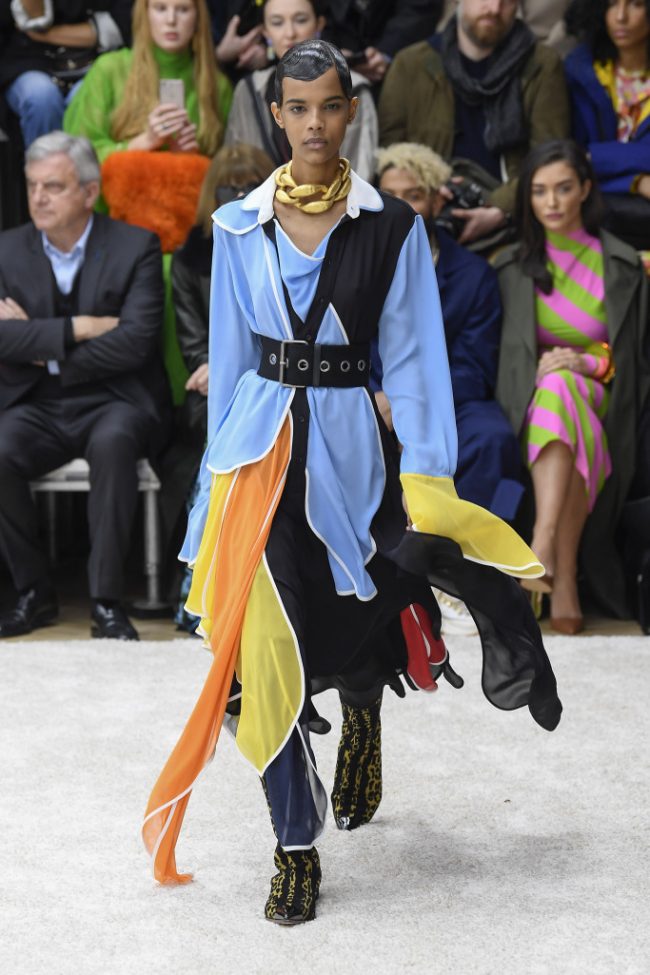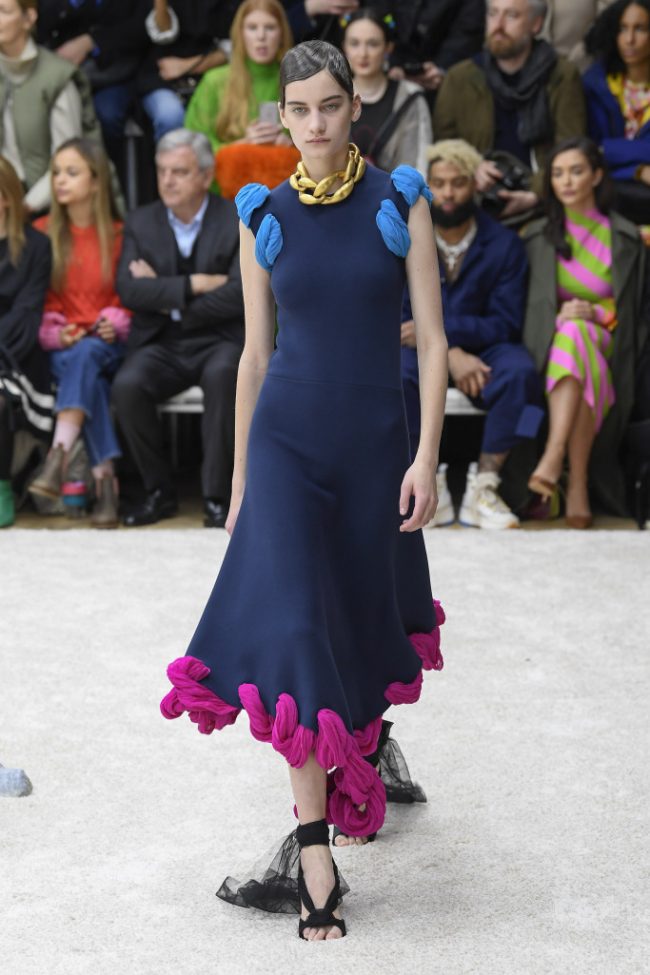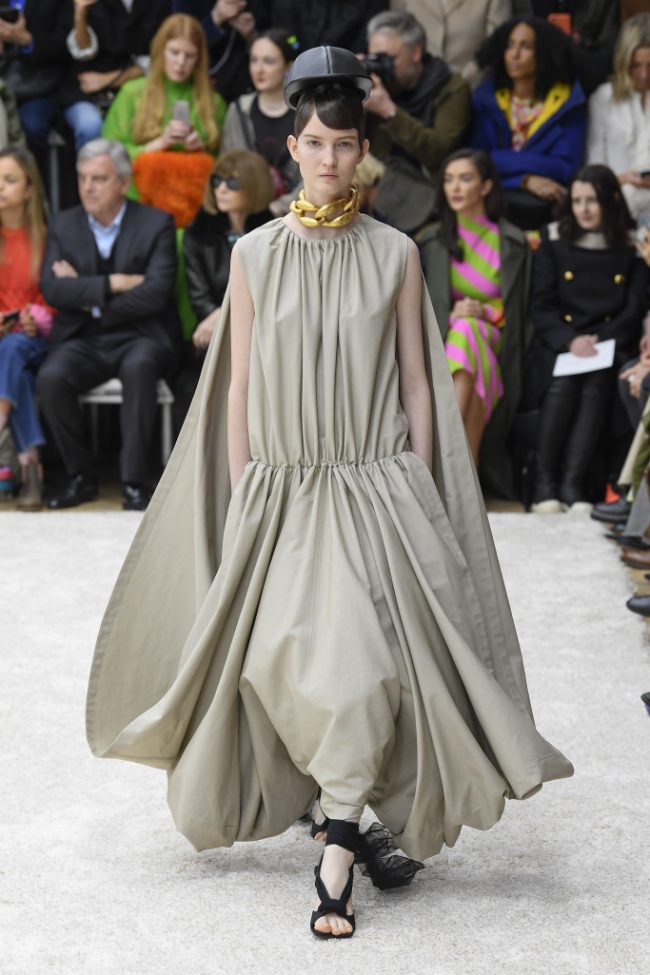 Man, oh man, did we love the men's wear from Wales Bonner in his fall 2019 collection. High waisted, full leg, super fine merino wool pants led the charge. Varsity jackets in a variety of pattern offerings were another staple that added a modern touch to a traditional look. The fits were spot on and the play of proportions were a perfect balance. While there was some women's wear, like dresses and suits, they were quite forgettable. There was a hint of fur on a plaid jacket trimmed in curly lamb. It would have been nice had Bonner given that same touch to his men's jackets.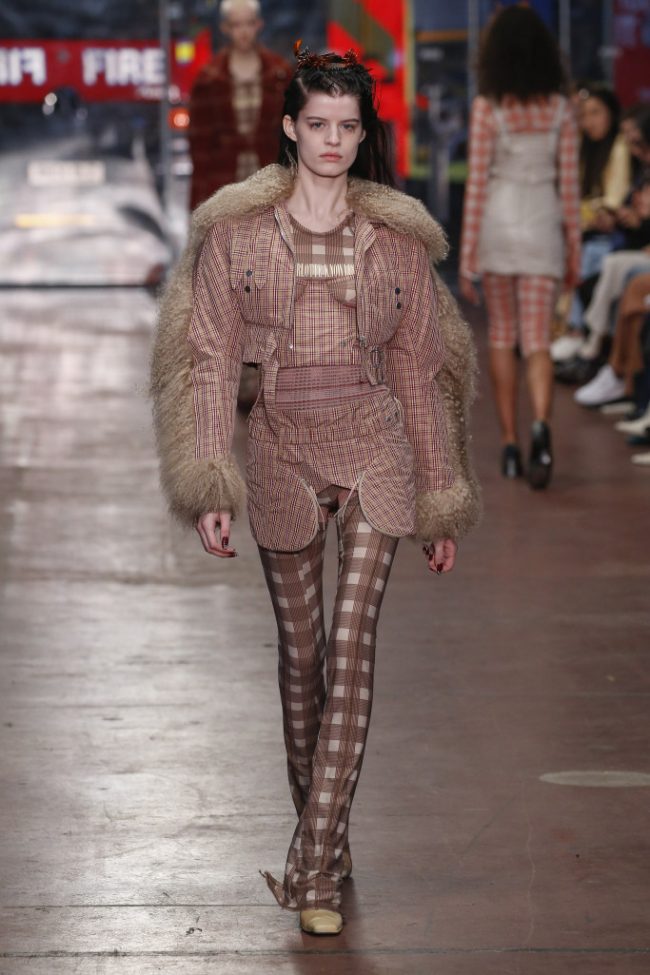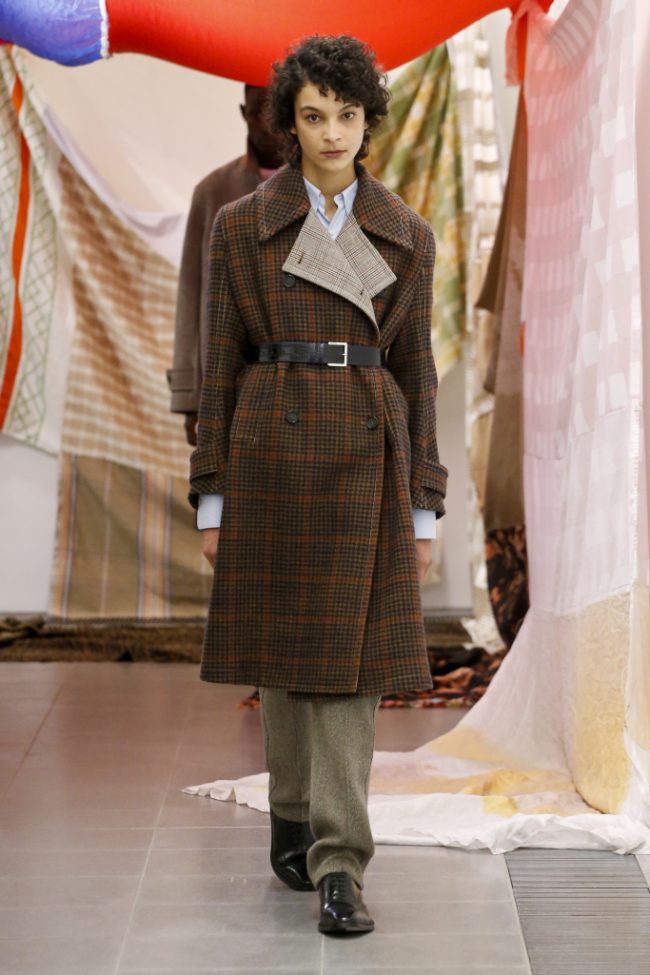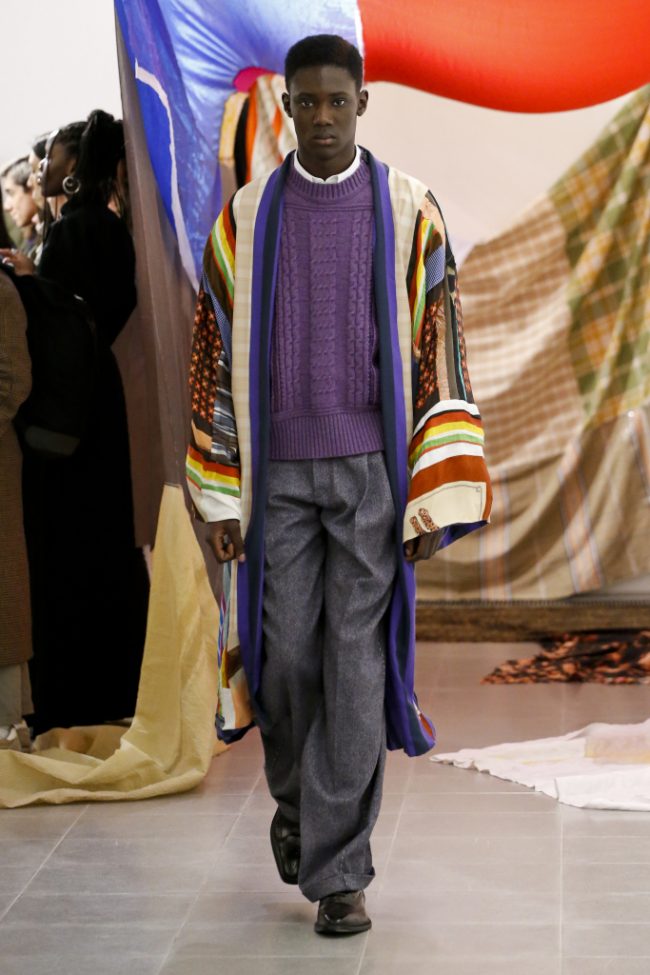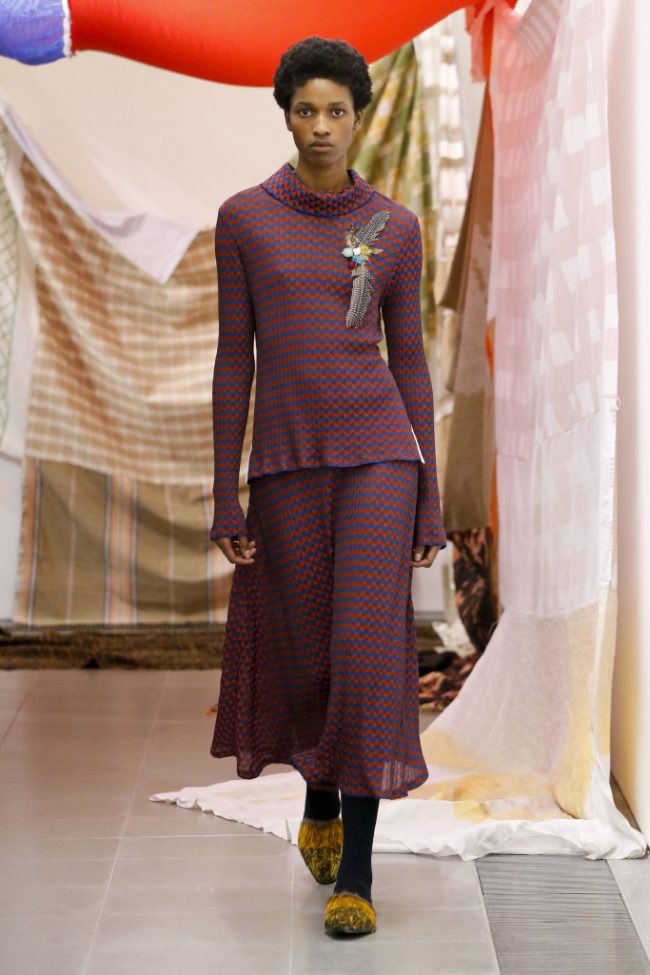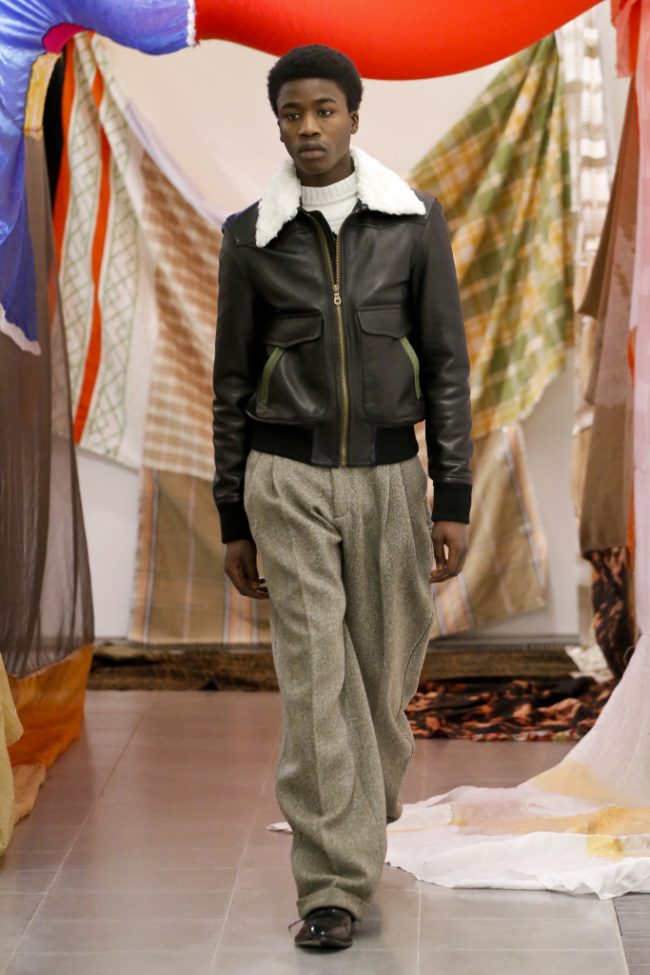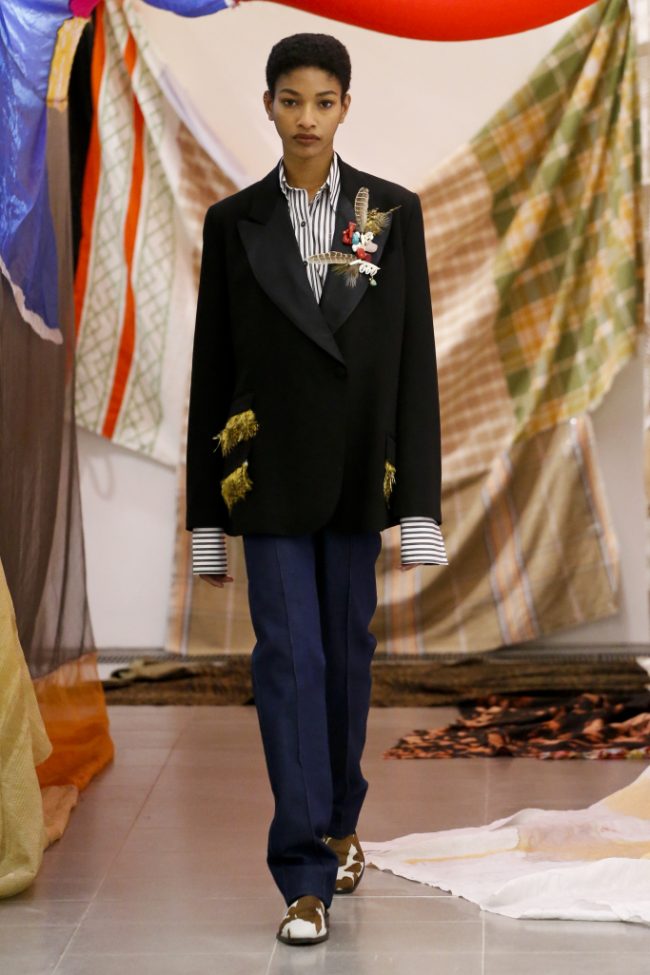 Alexa Chung's fall RTW for 2019 was kind of "ho hum" drab. While we loved the camel and black color combinations, it just wasn't enough to get us really going. A faux fur blonde mink stroller piped in black houndstooth was cool minus the "faux" part. Shiny leather skirts and coats along with vinyl trench coats carried the collection and made it feel more of the moment.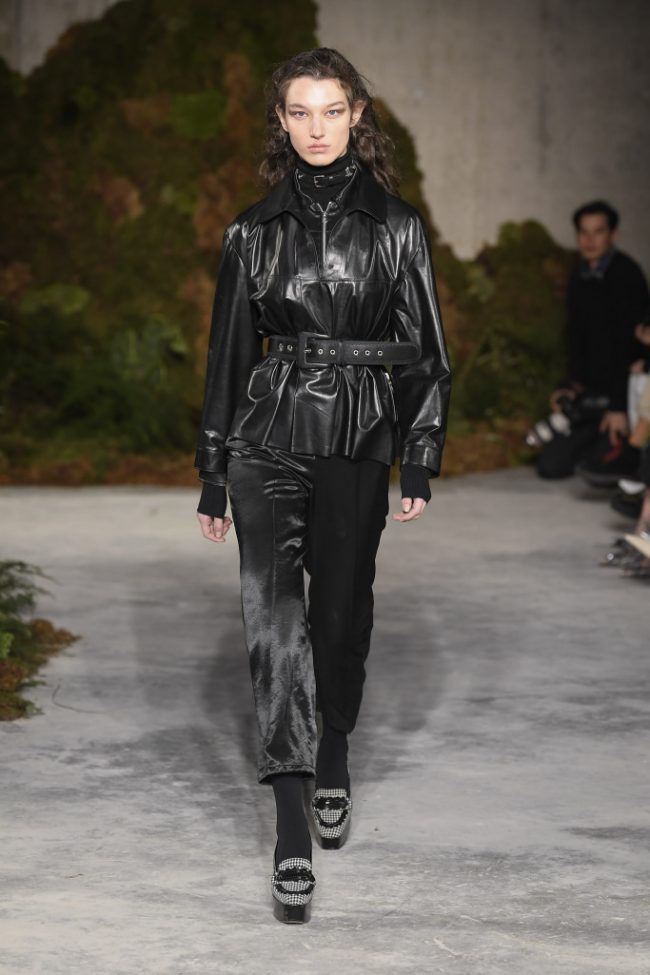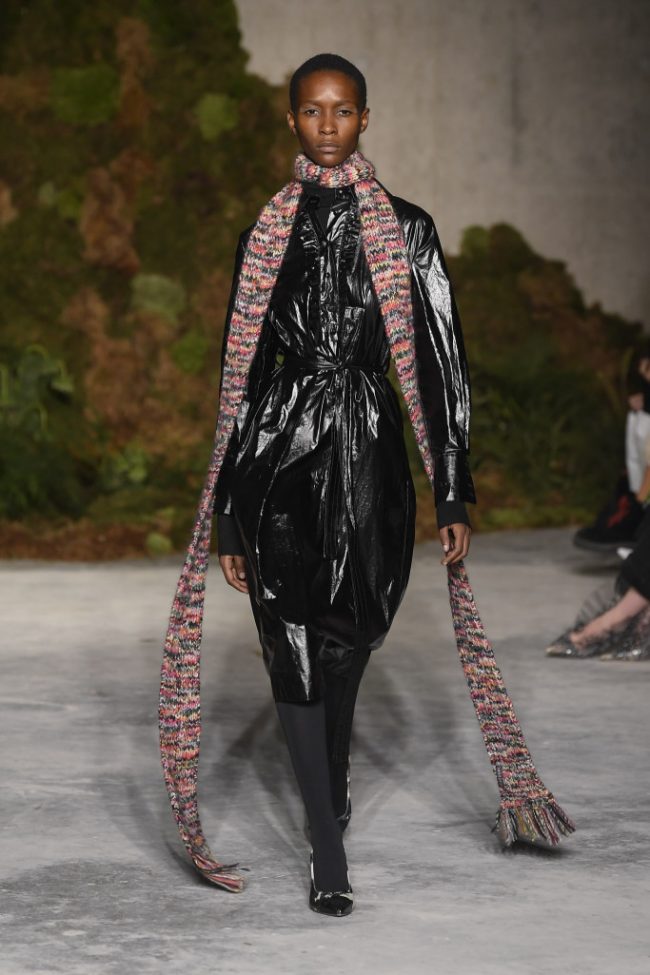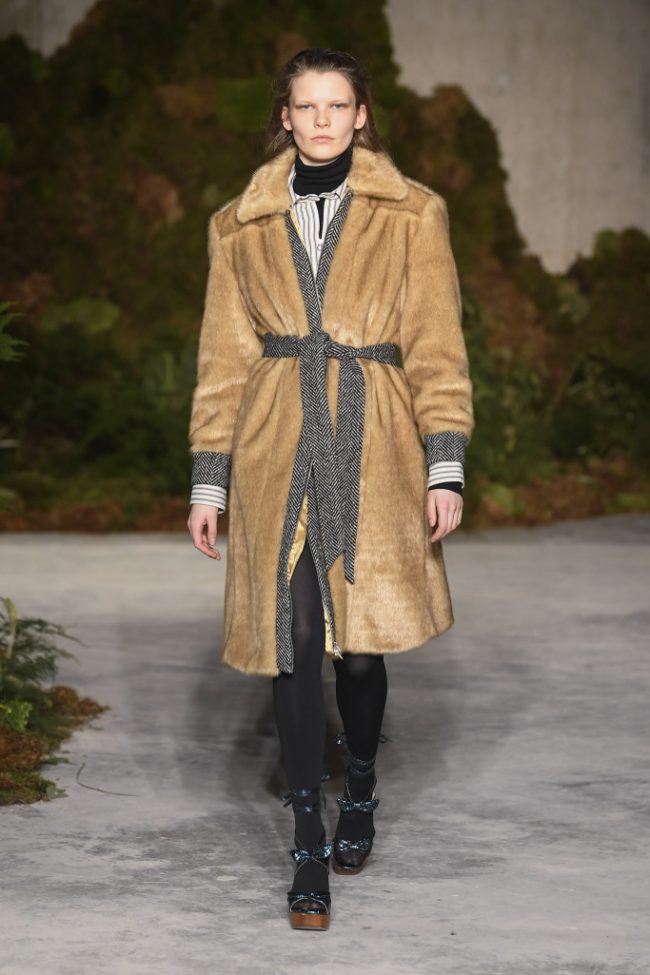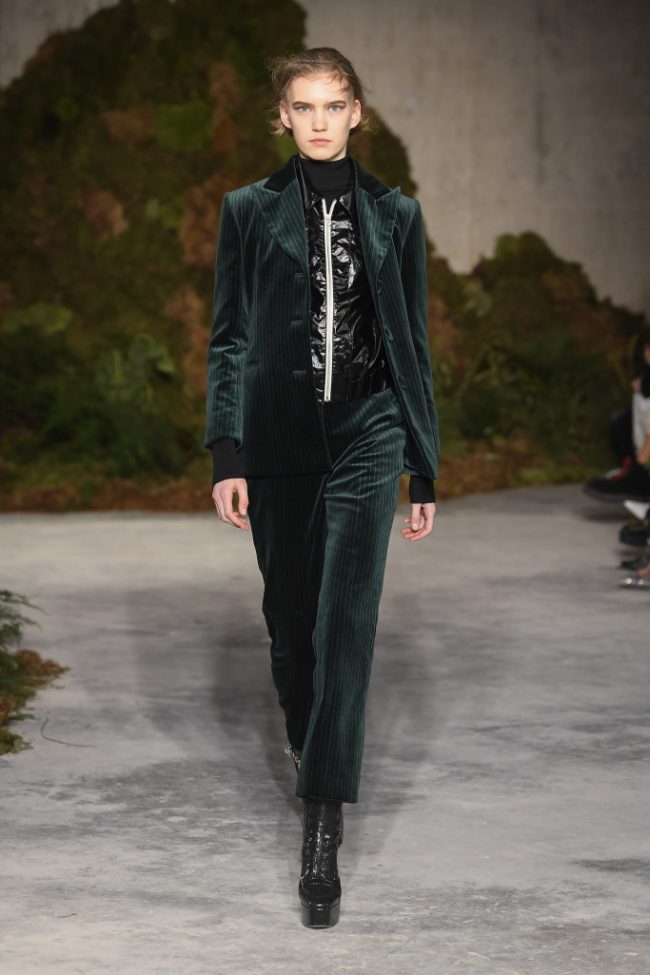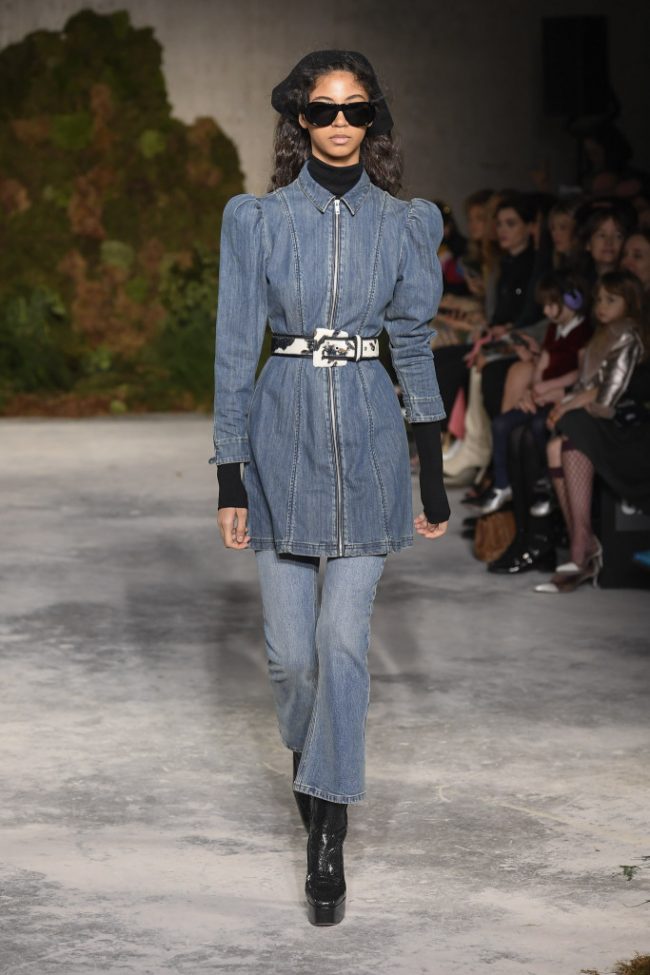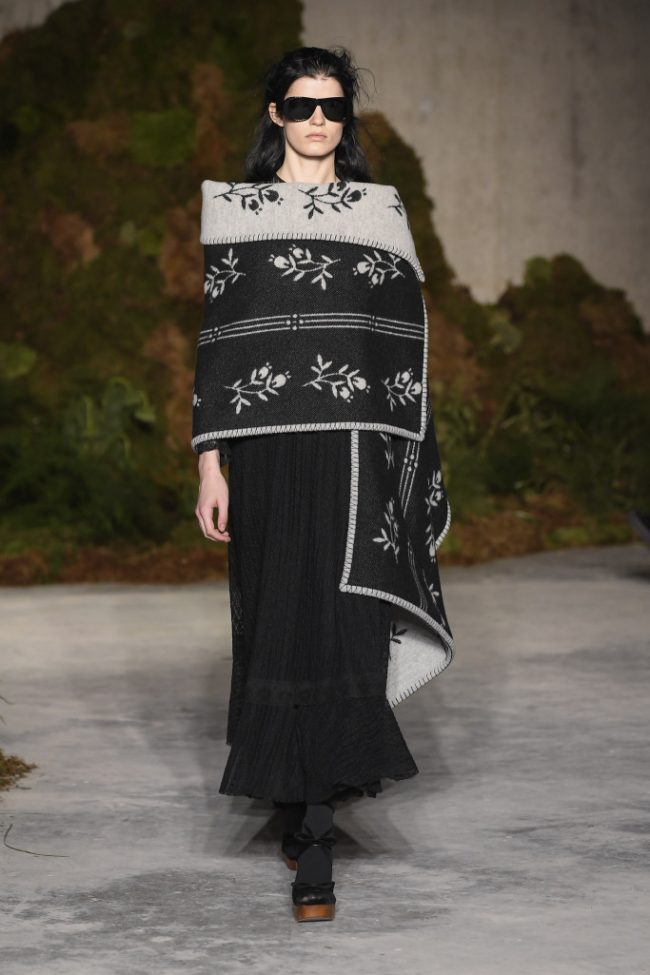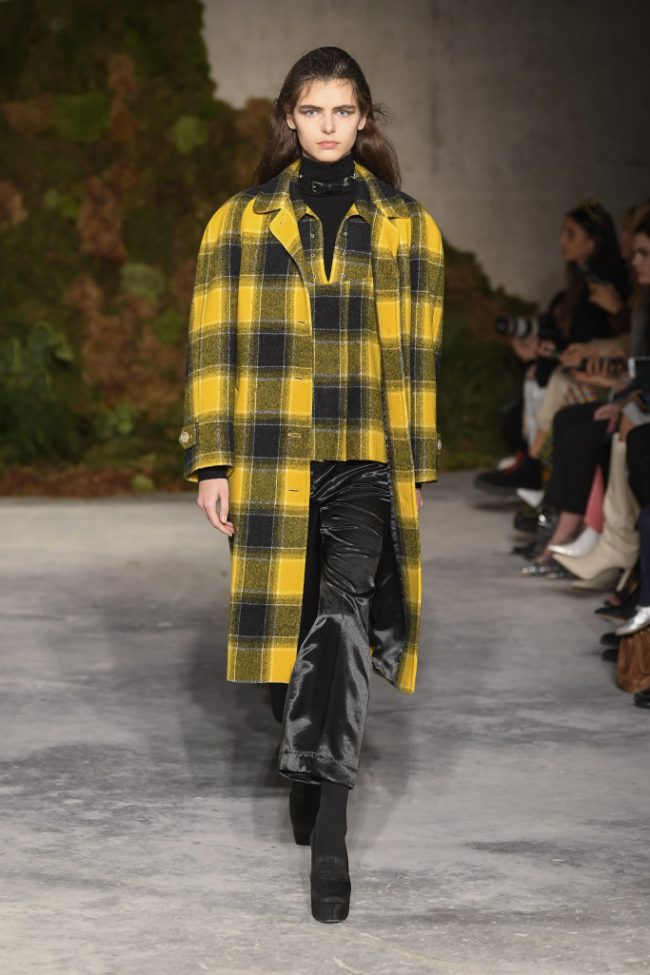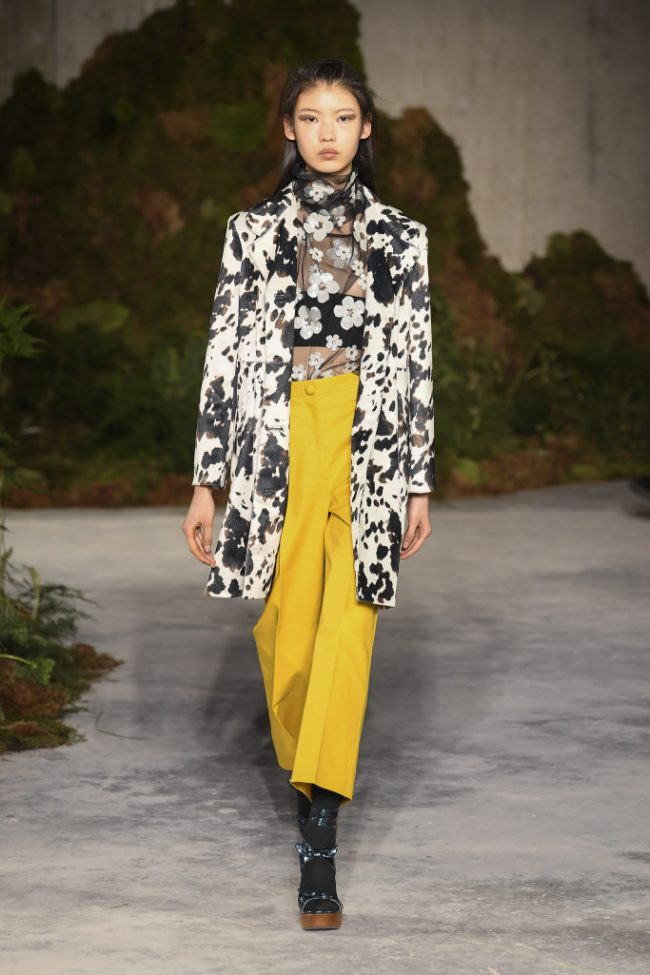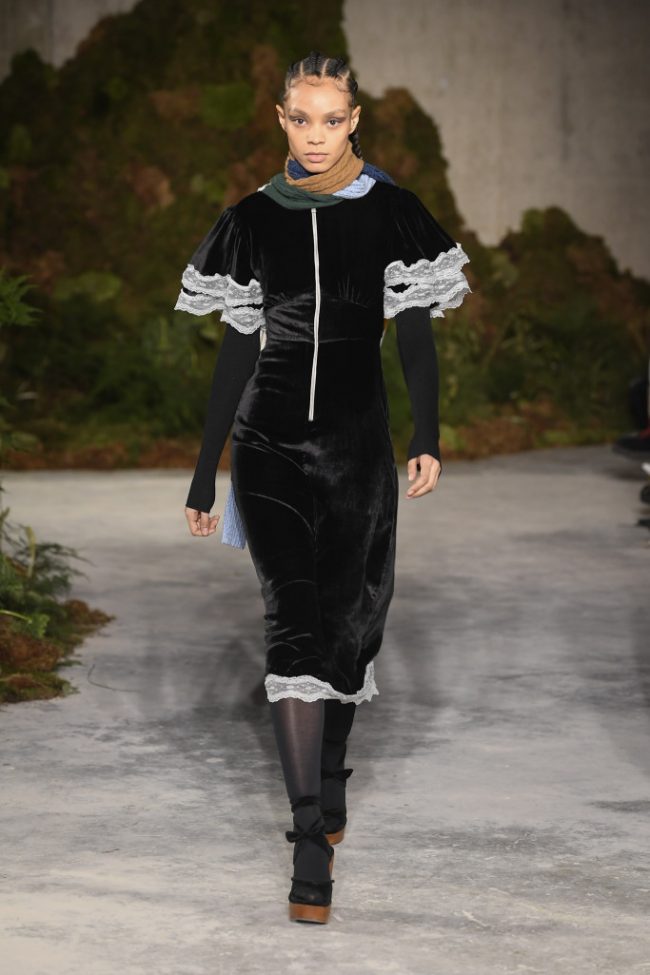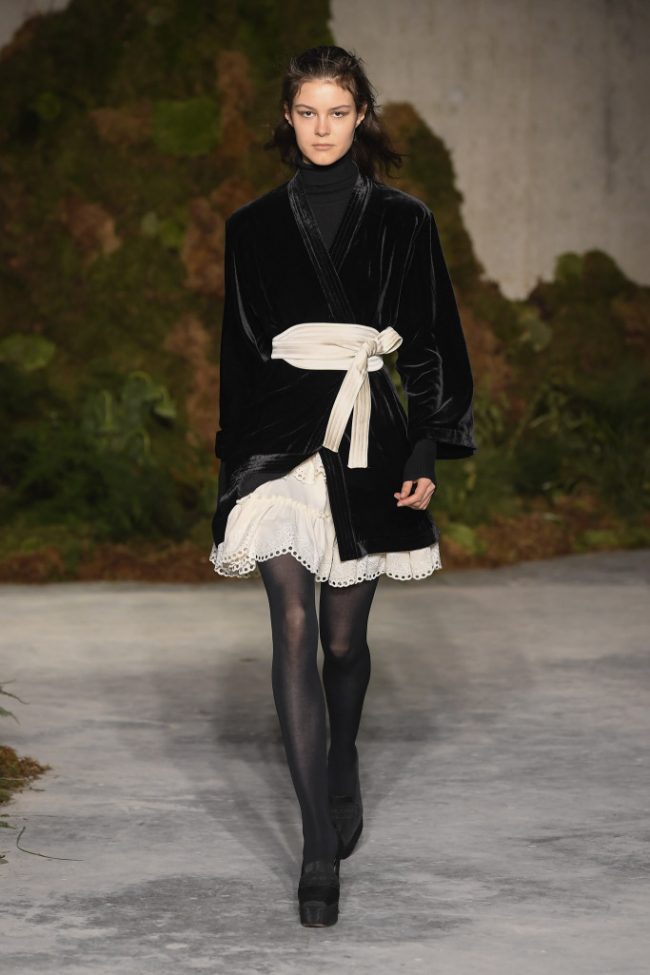 Roksanda's romantic color combinations, handpicked from the "box of precious colors" she collects, were created by the London-based art collective Troika and were the stars of her fall 2019 RTW show. Magenta paired back with olive, golden rod set apart by royal blue, and rust and coral colors mixed in, her grecian styling would delight the girlie girl who likes to feel like a queen. Some pieces got the special touch of ethereal feather details which created loads of movement and visual whimsy.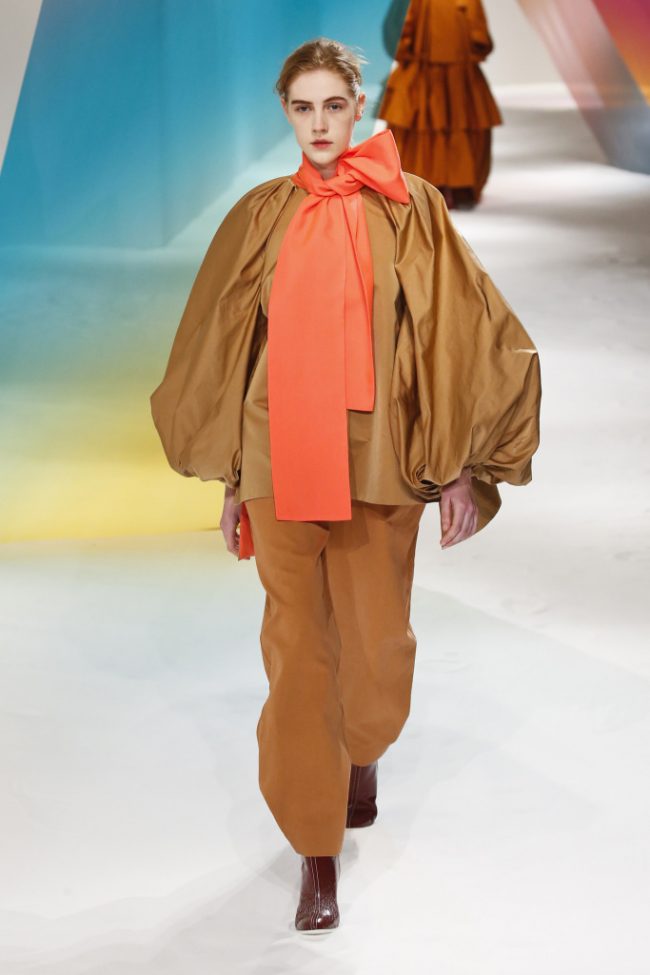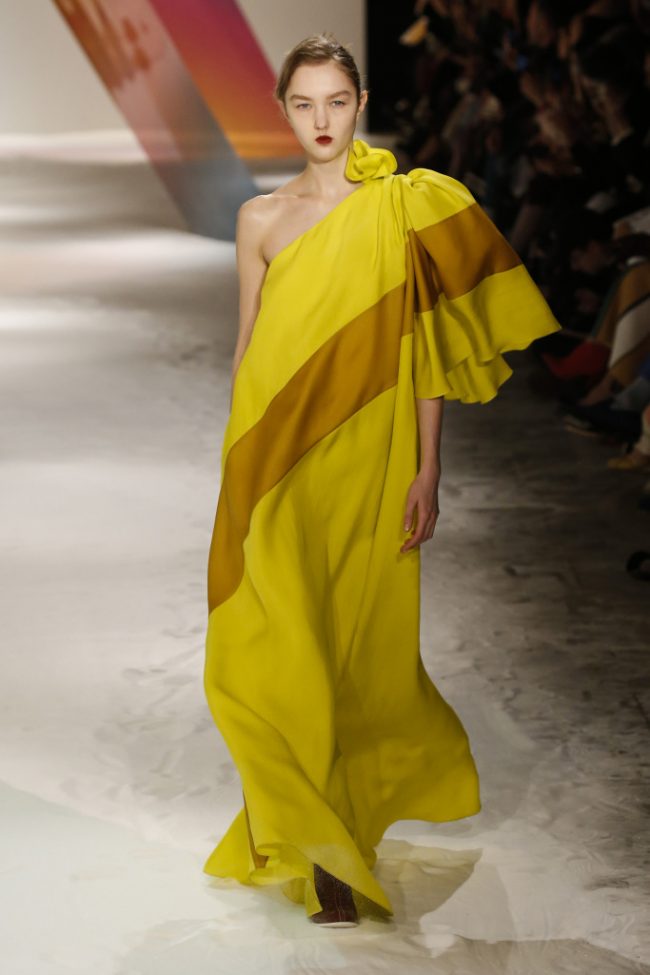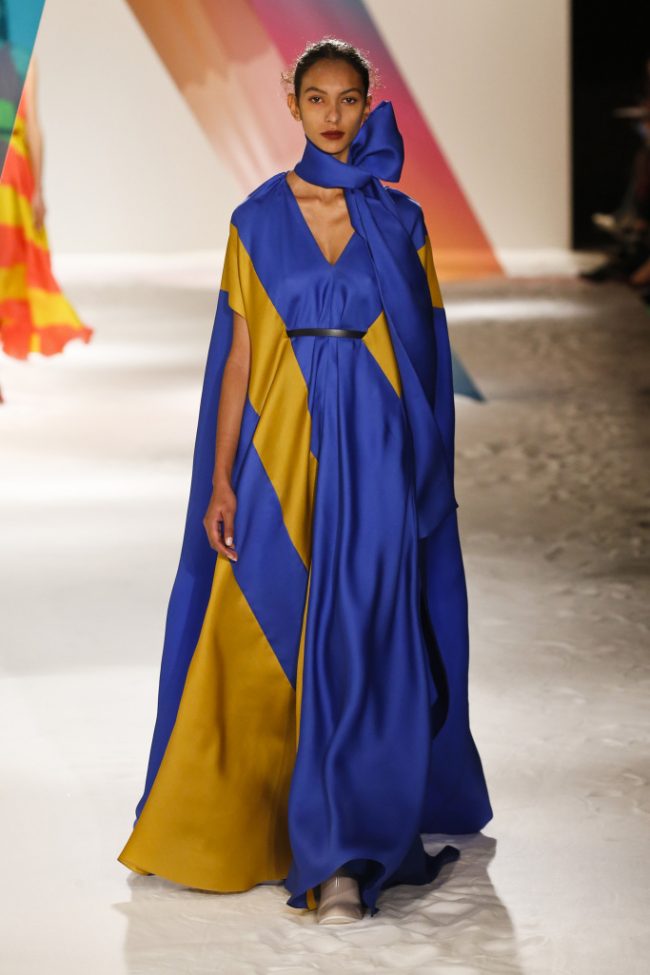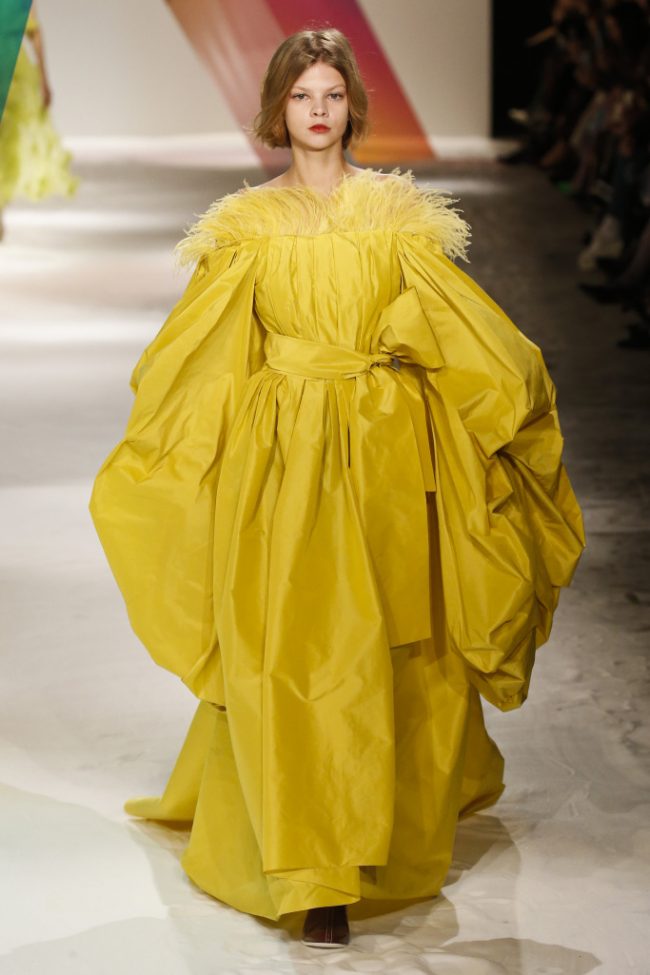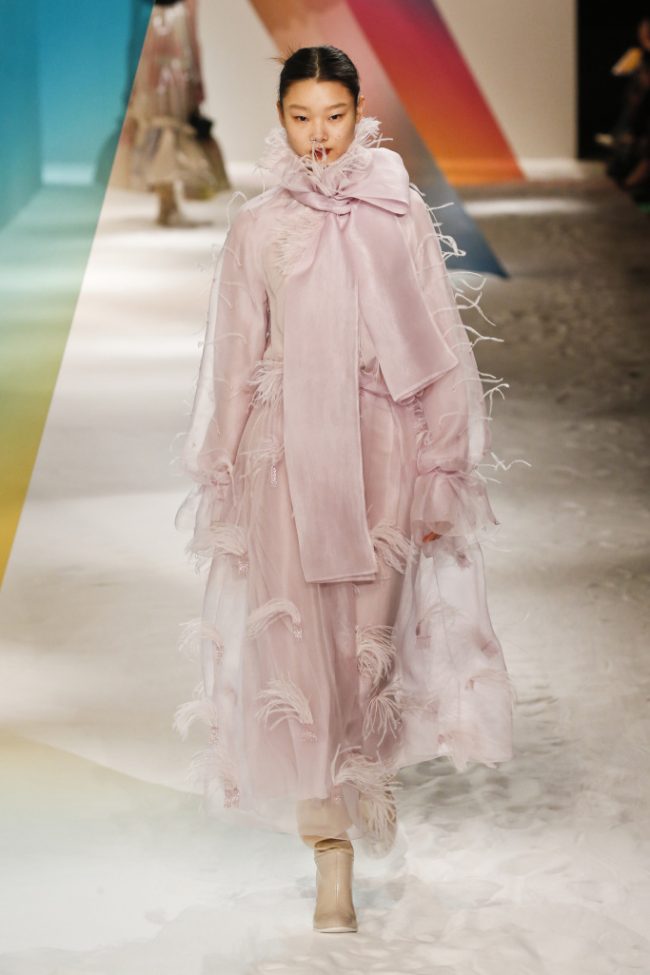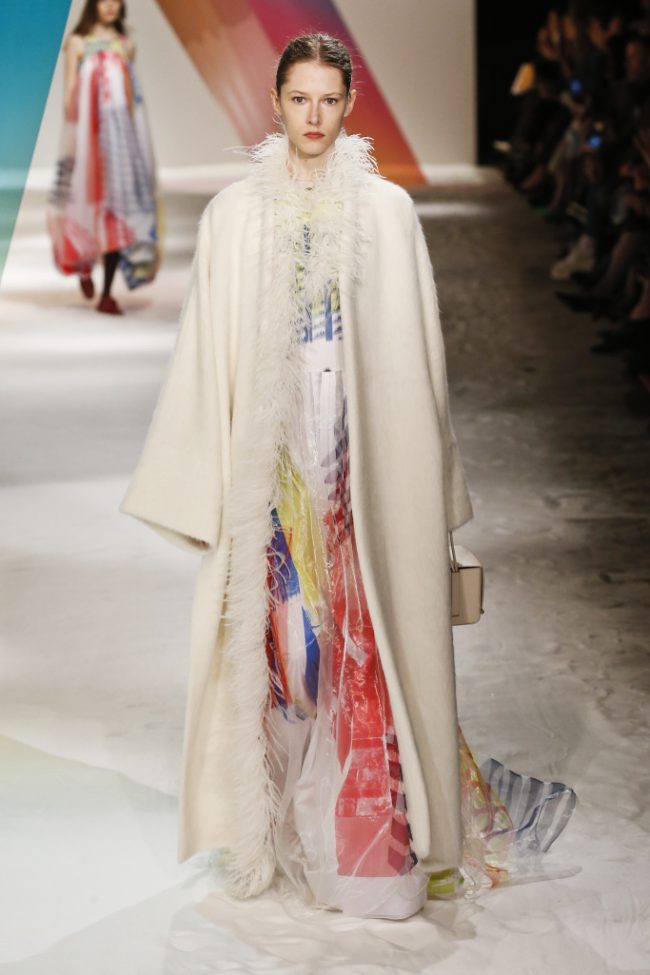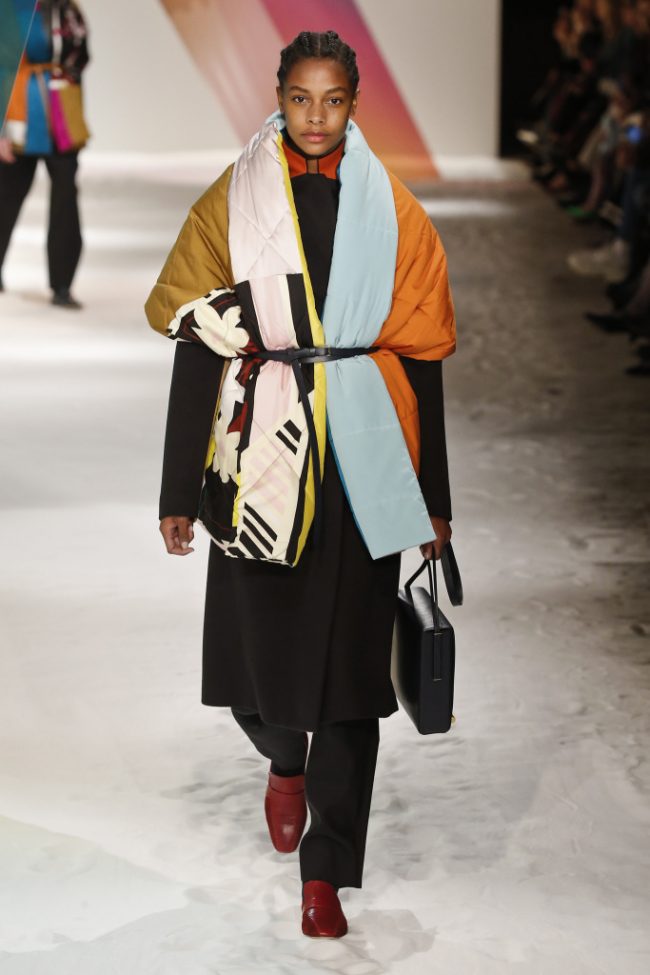 Some major hardware embellishments showed up big time at Christopher Kane's fall 2019 RTW show. Thick rhinestone rope chains were used for collar enhancements, belts, and trims. Crisp tailoring finished the flouncy skirts and dresses which spotlighted Kane's deft hand. A suggestive sexual message came by way of screen tees with rubber gloves and a balloon hinting to Kane's exploration into obscure fetishes. A white curly lamb chubby with a colorful Peter Pan collar played into the sexual tension Kane was going for.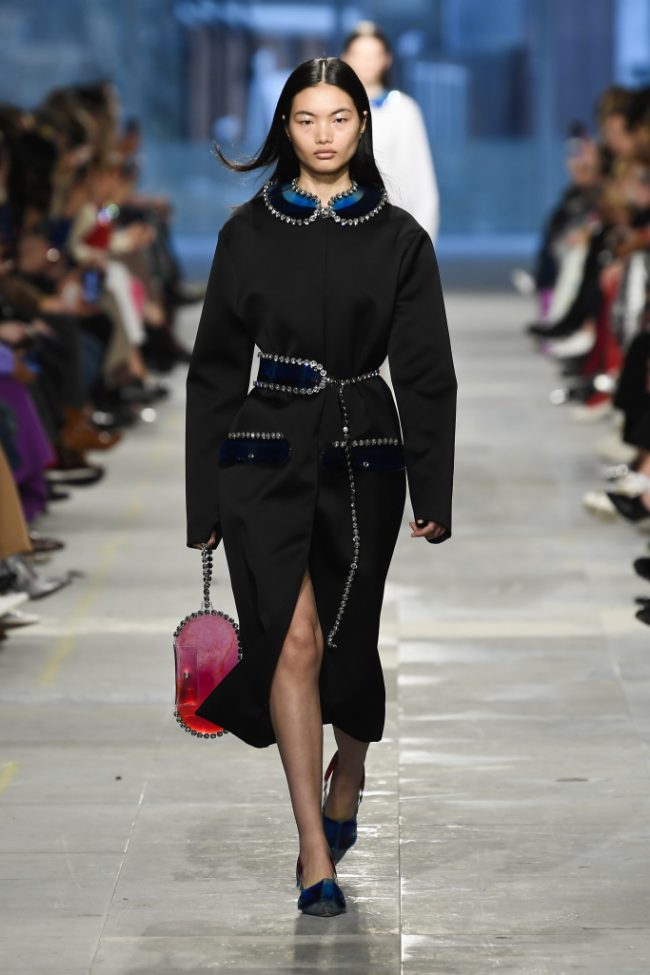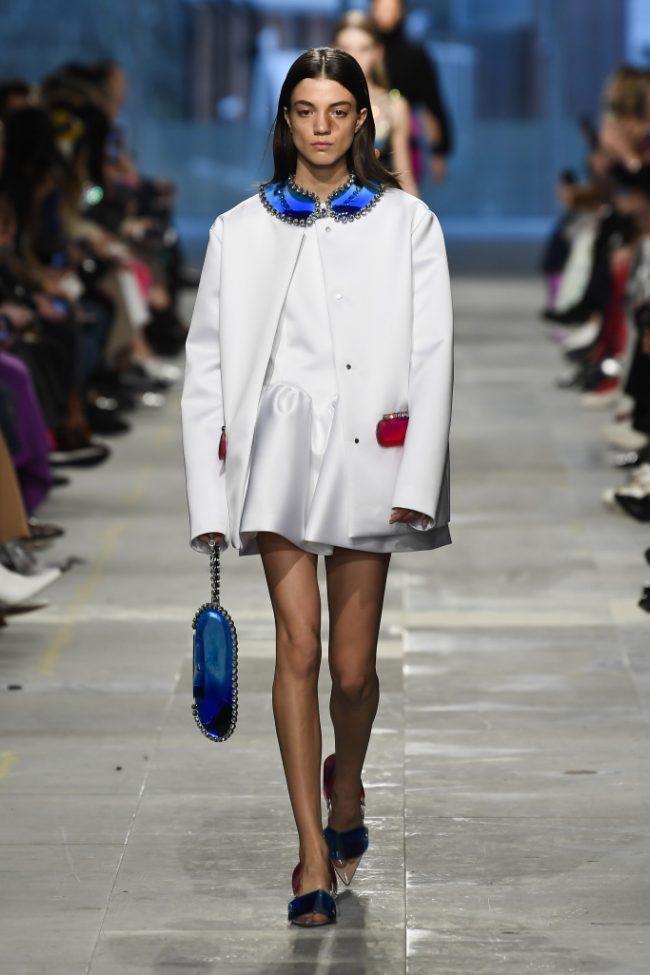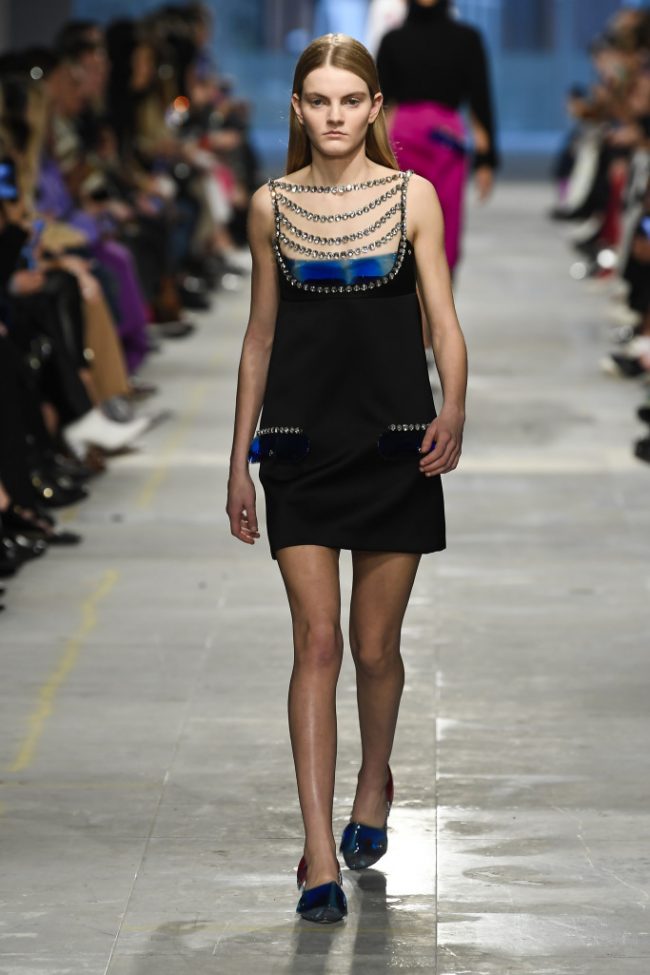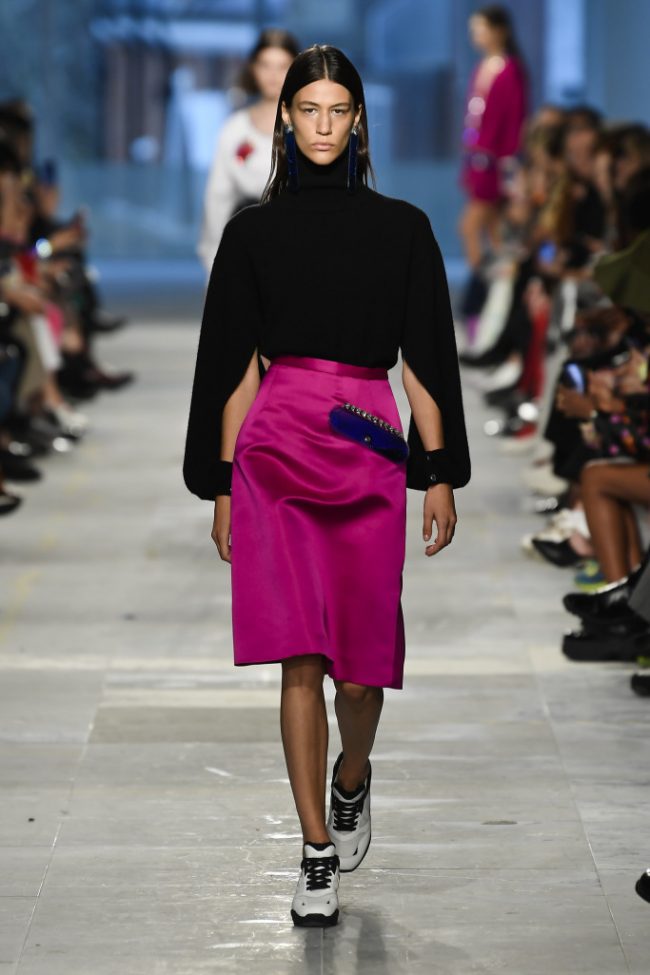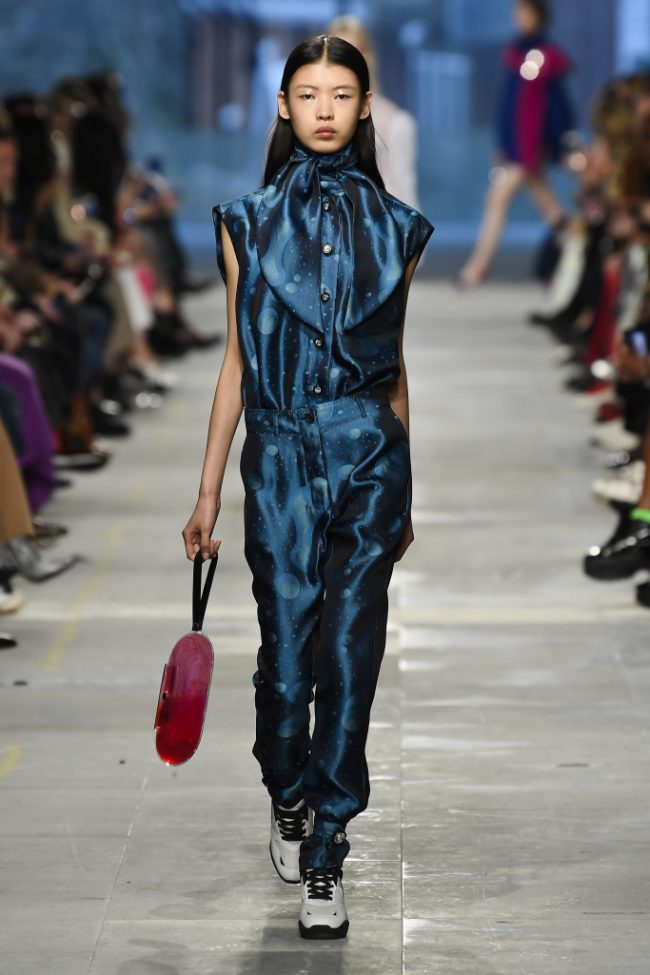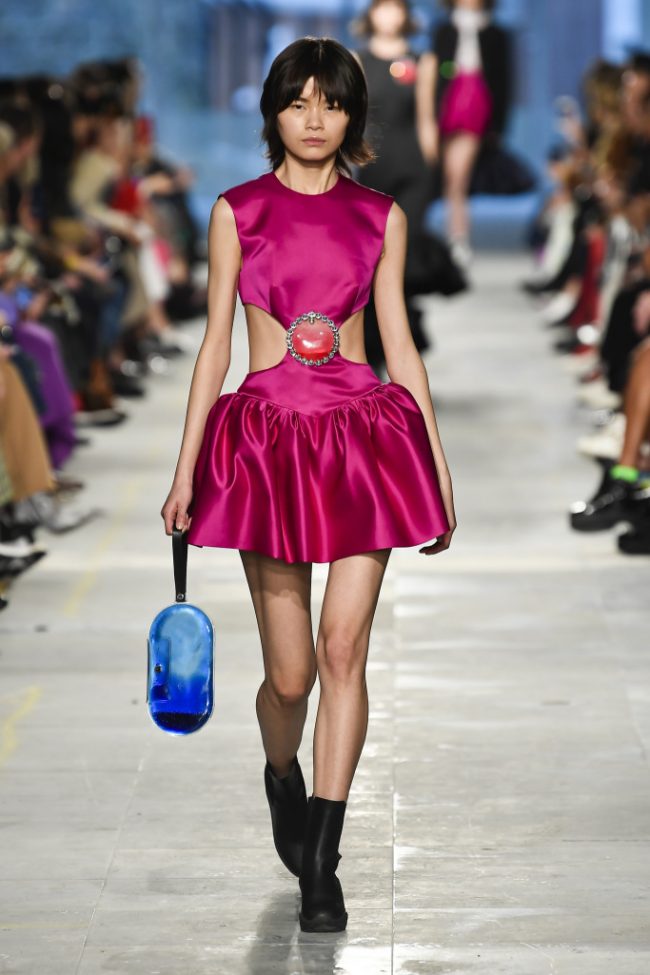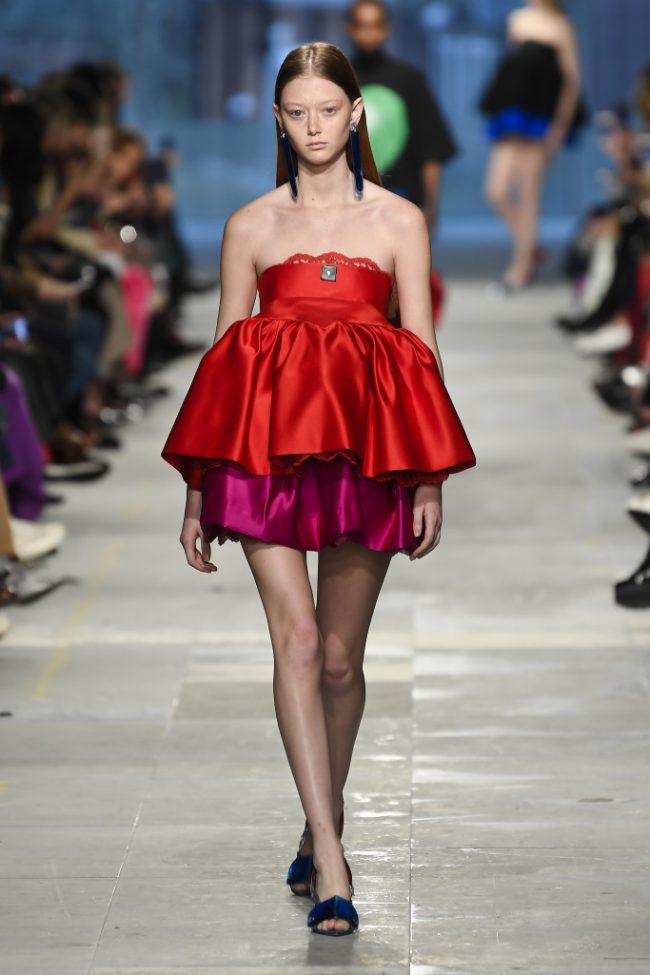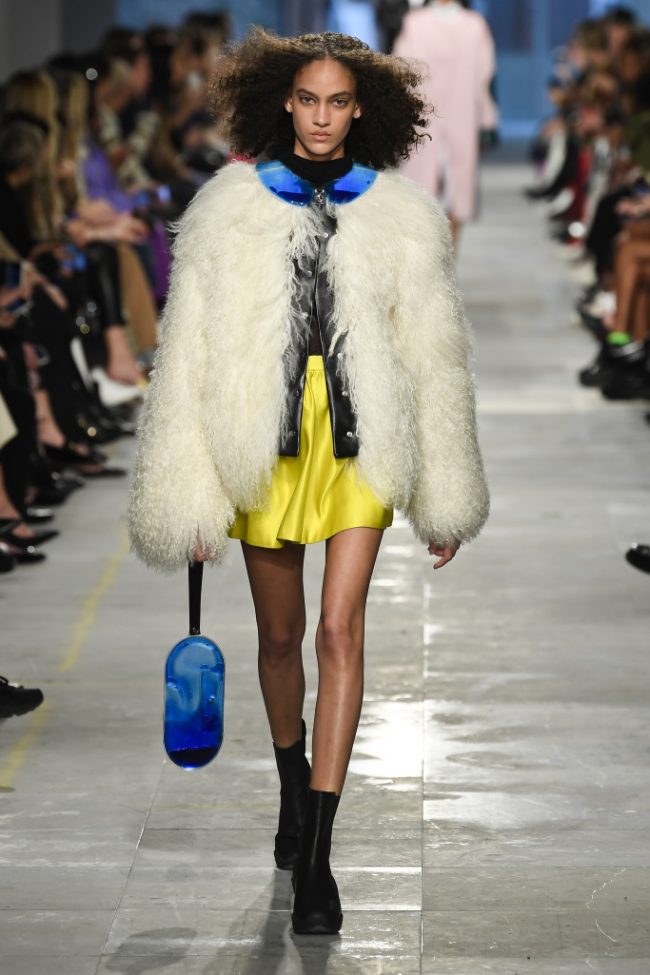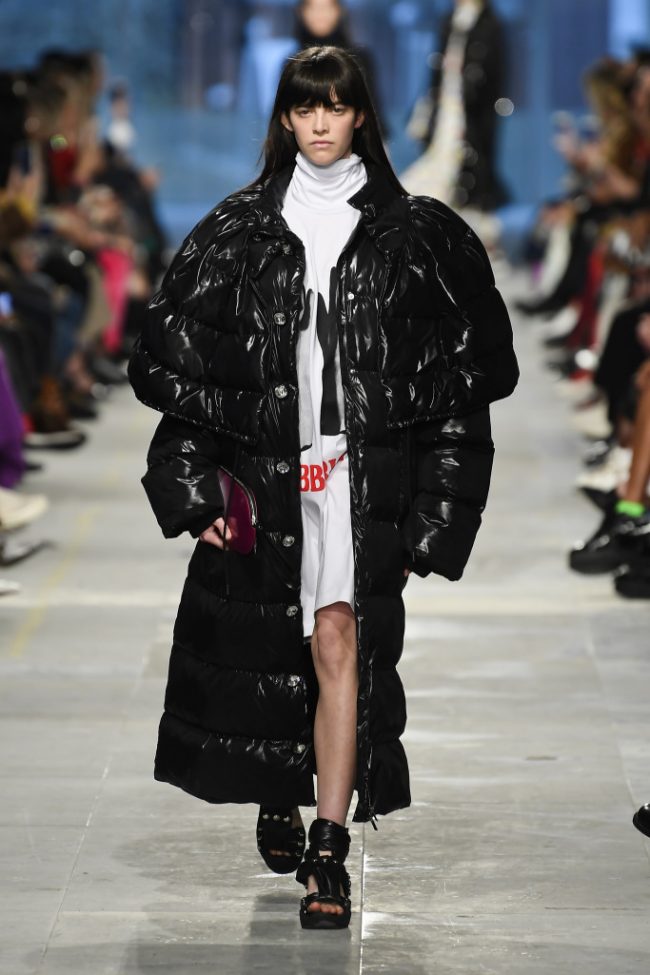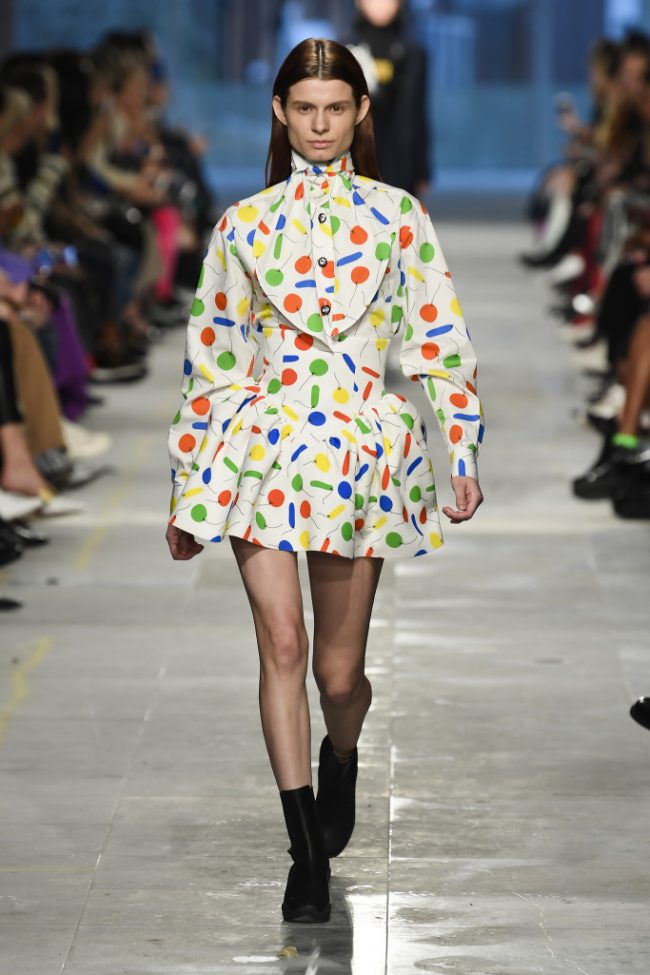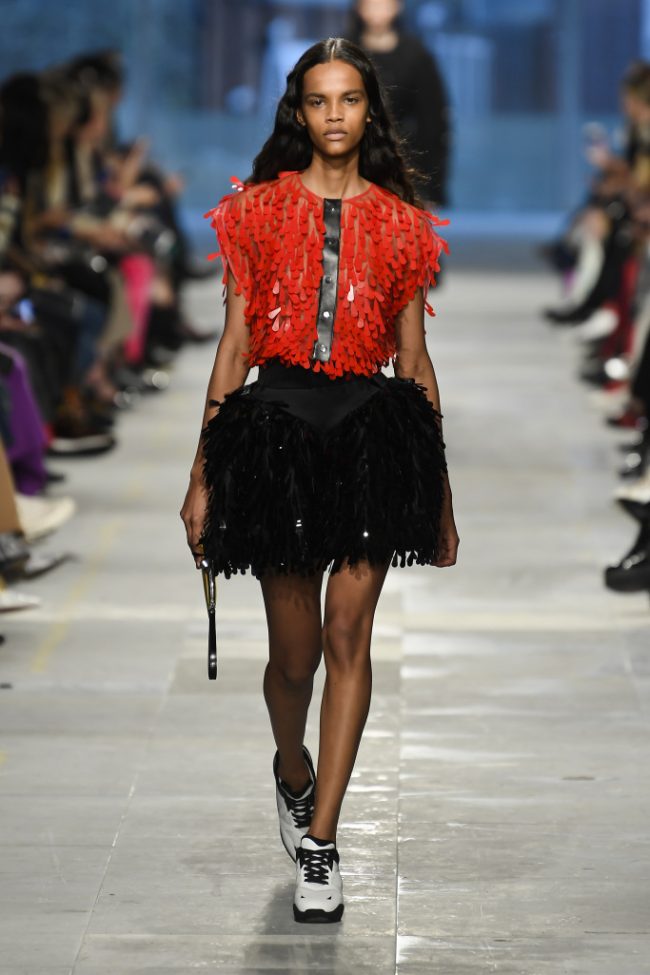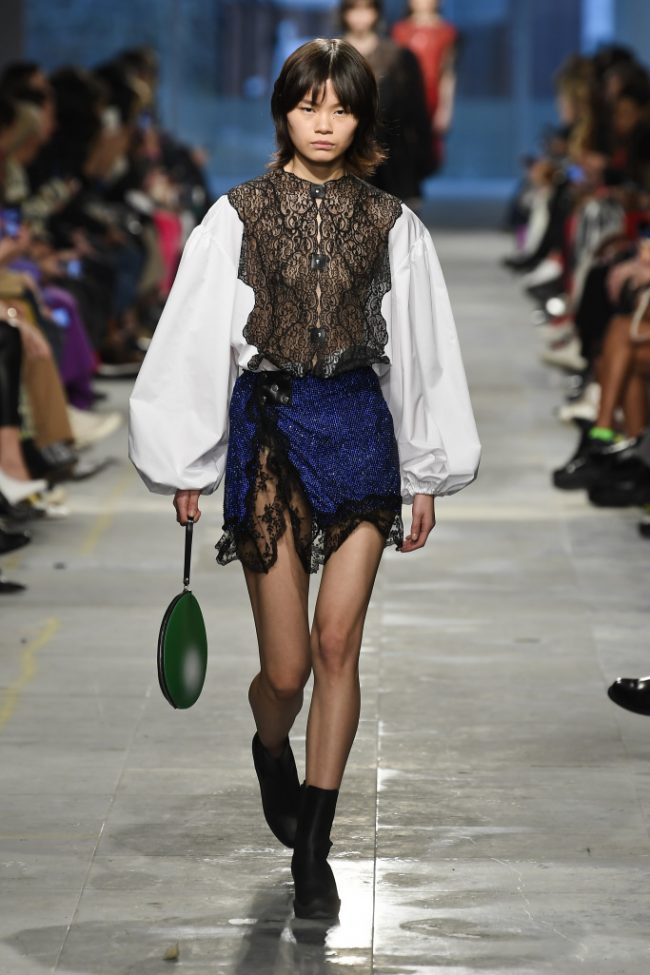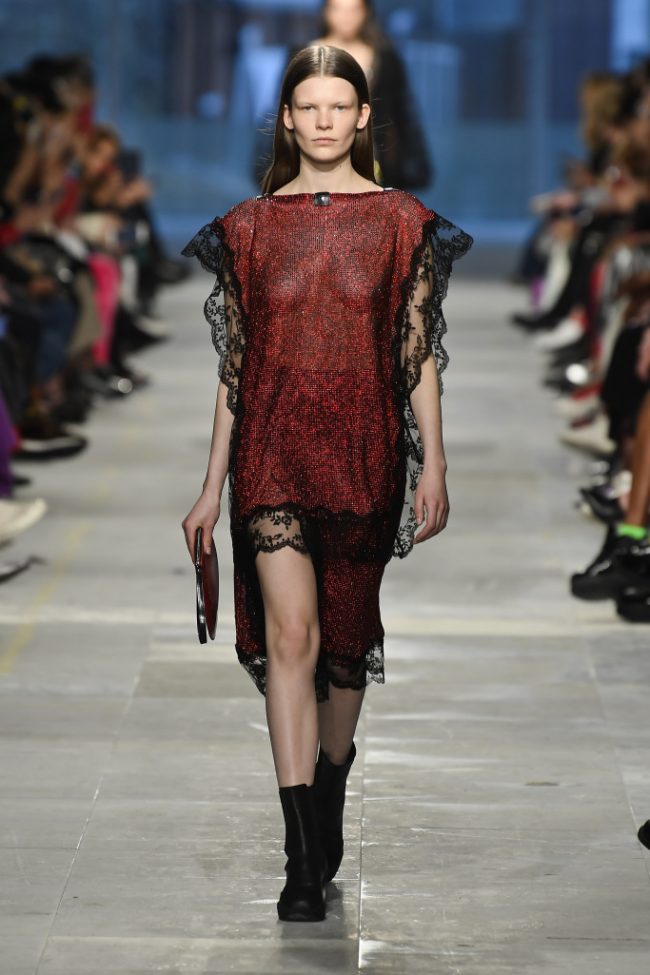 Design Director Fran Stringer for Pringle of Scotland decided to go back to what the brand's DNA really is all about…the fabric. Using noble yarns, the emphasis was to feature the fabric and not the design. Very uncomplicated silhouettes, you couldn't help but notice the rich textiles. Adding chevron stripes lent a nod to a retro, 60's vibe but, overall, this show was an opportunity to strut Pringle of Scotland's rich heritage in knits.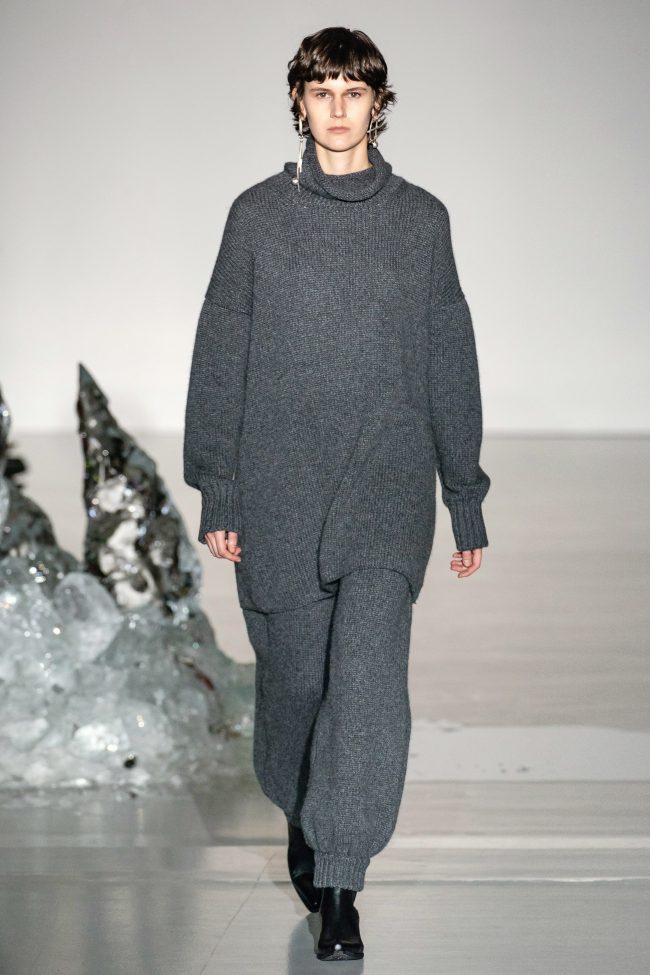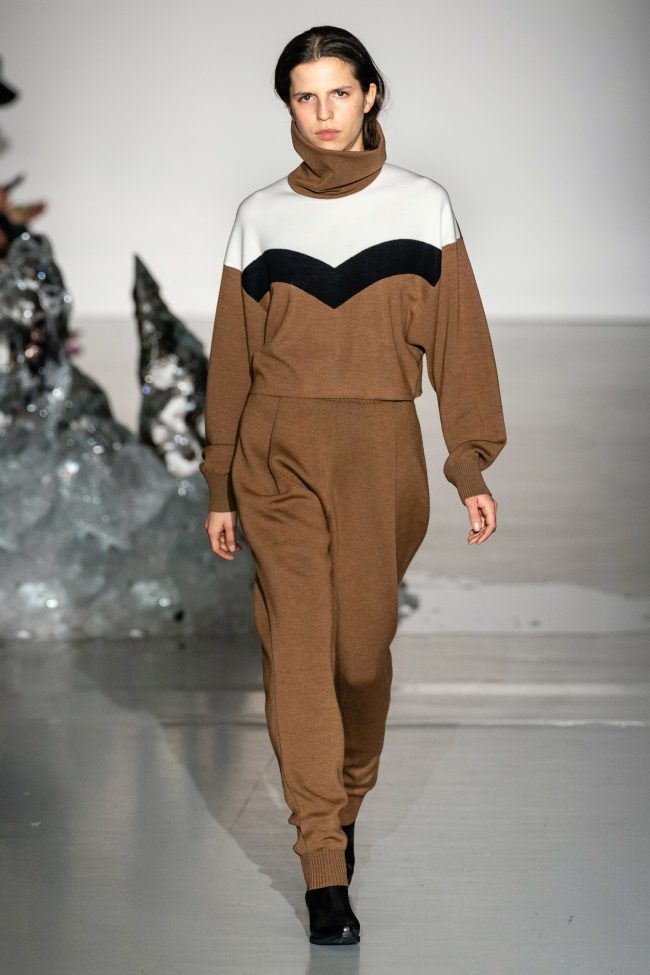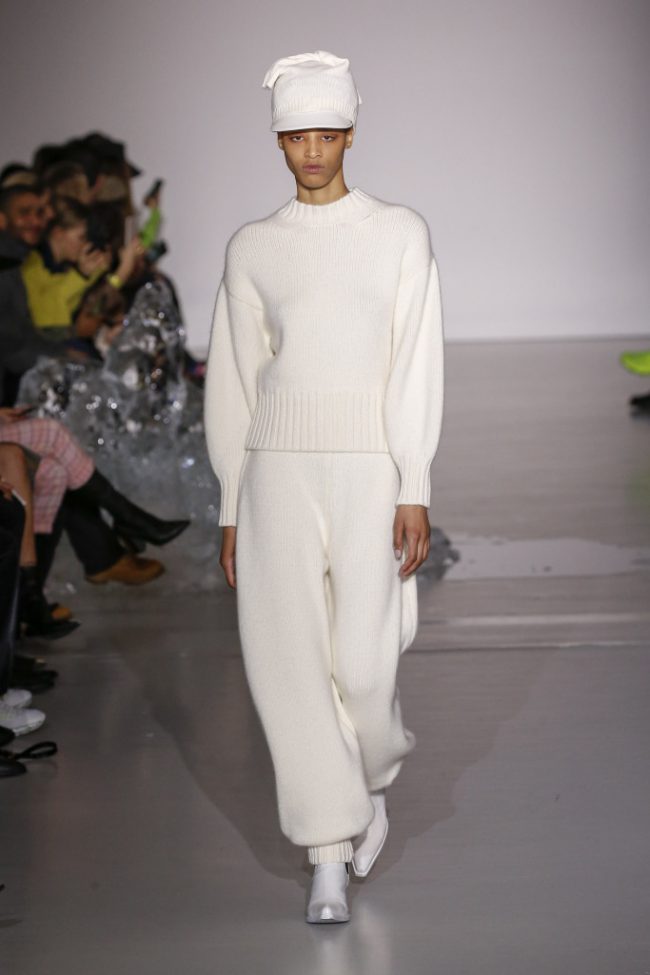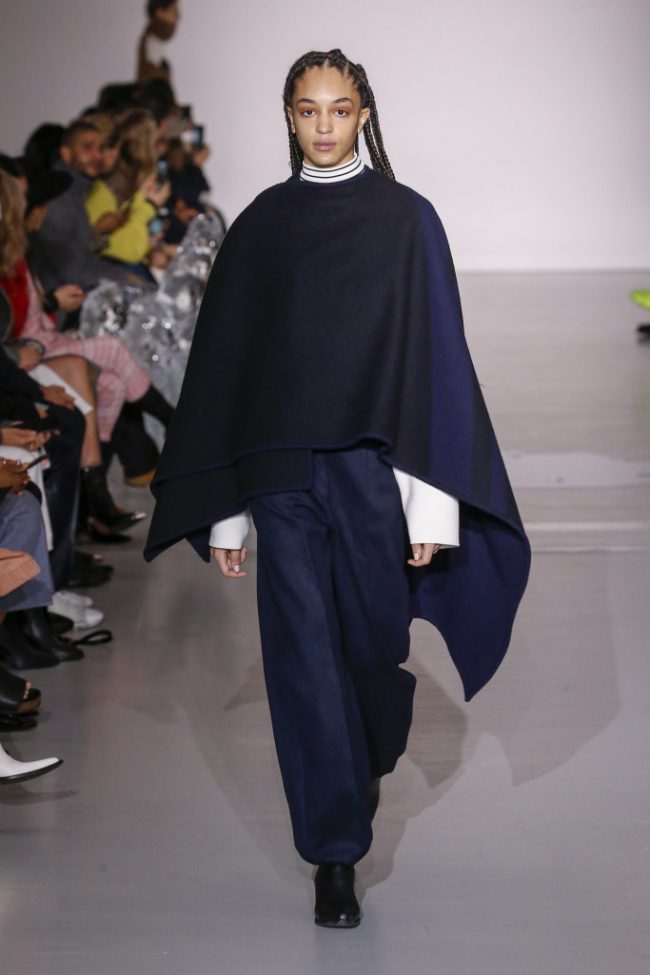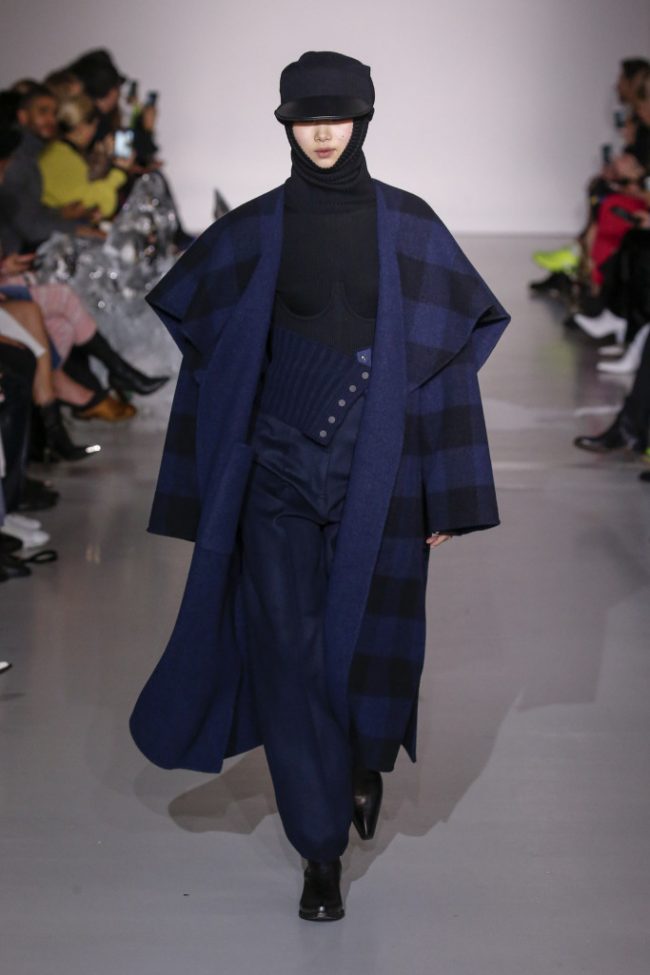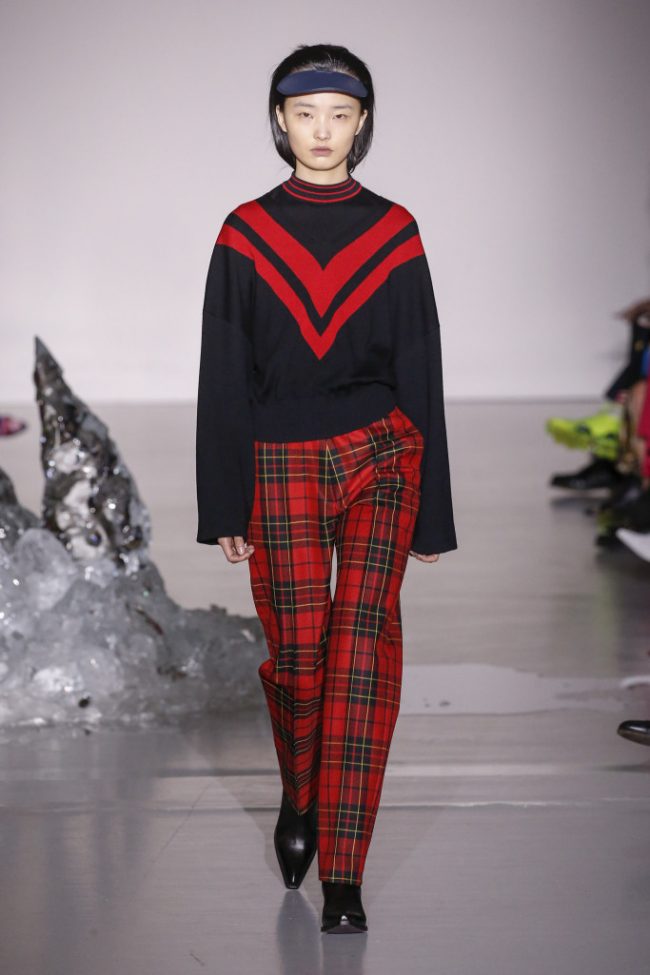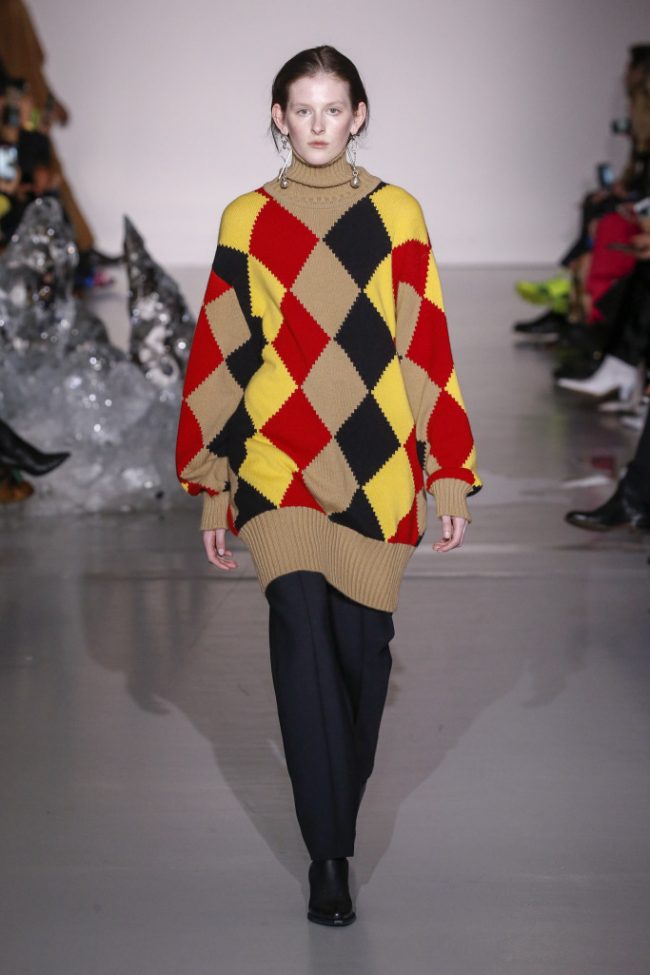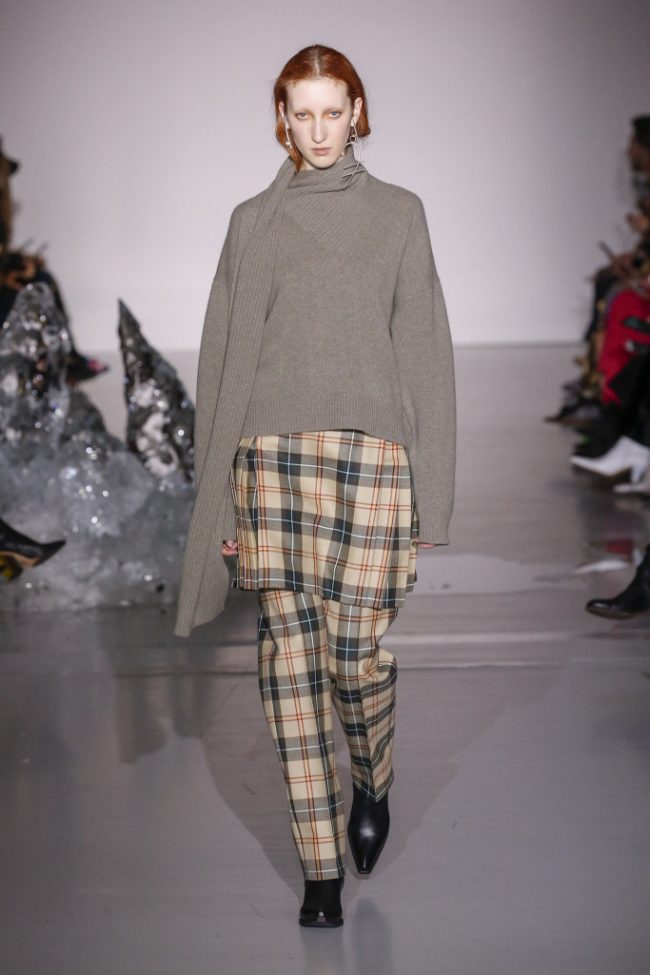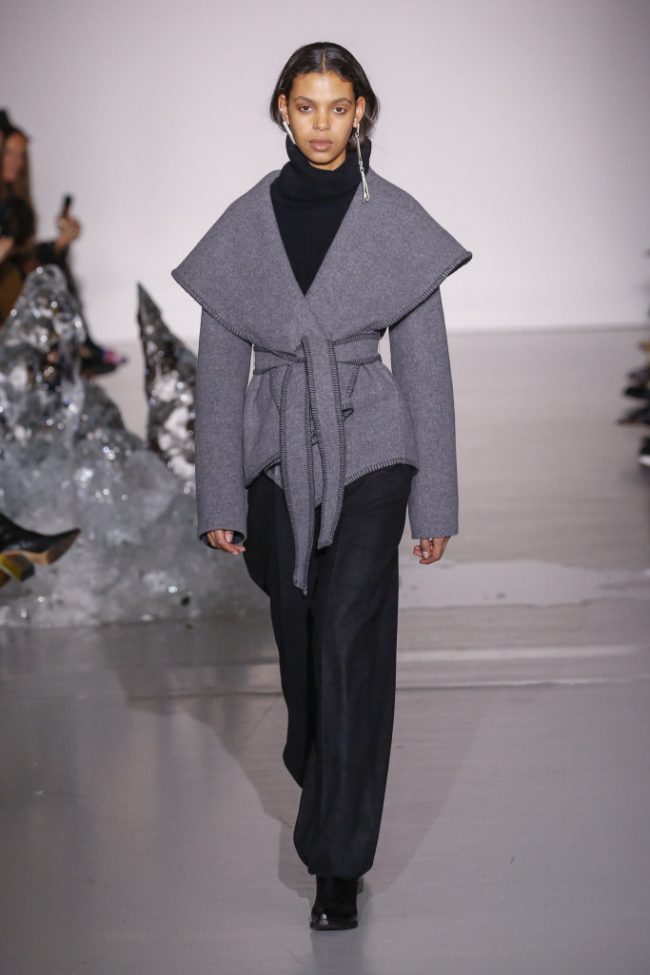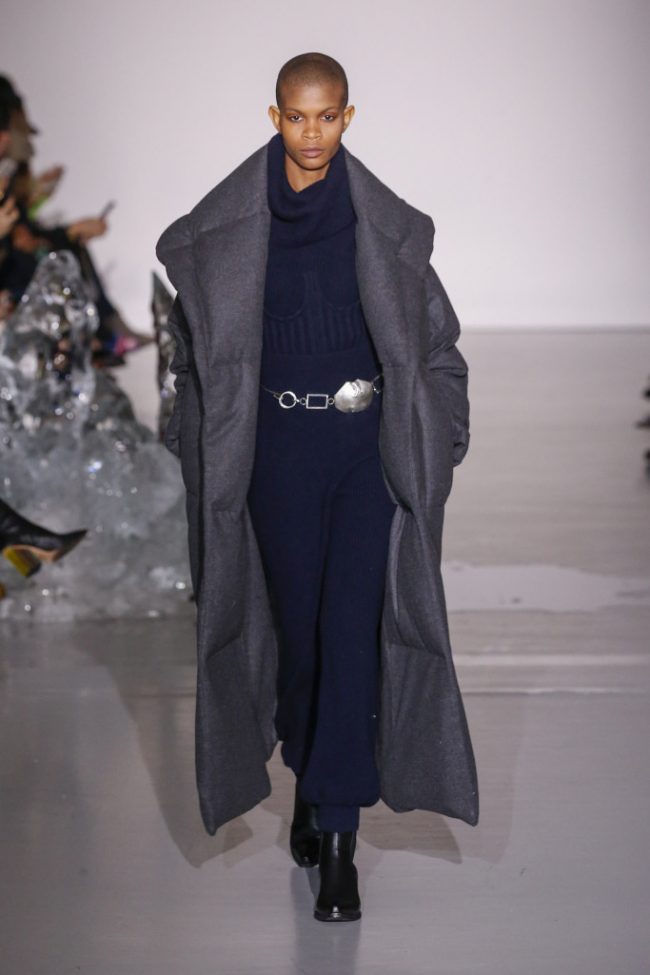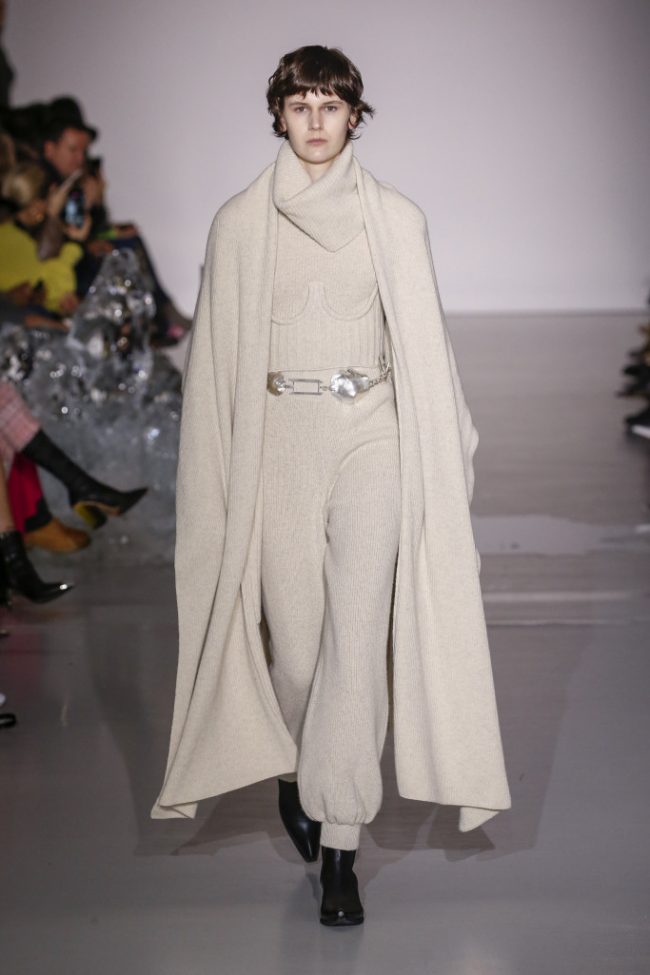 Because design duo Levi Palmer and Matthew Harding, of the self titled brand Palmer Harding, started with a simple cotton shirt, naturally, their fall 2019 RTW collection was strong on tops. It's what they do best. Their take on today's modern white blouse had a swing high-low hemline. Striped blouses made a statement from blue and white wide stripes to wide multi colored blouses with a unique neckline. PVC continued to be a trend for outerwear at LFW. While PVC is sleek and water resistant (so is fur) but it won't keep you warm (like real fur).