LONDON Fashion Week Fall 2019 Trends Recap PART 2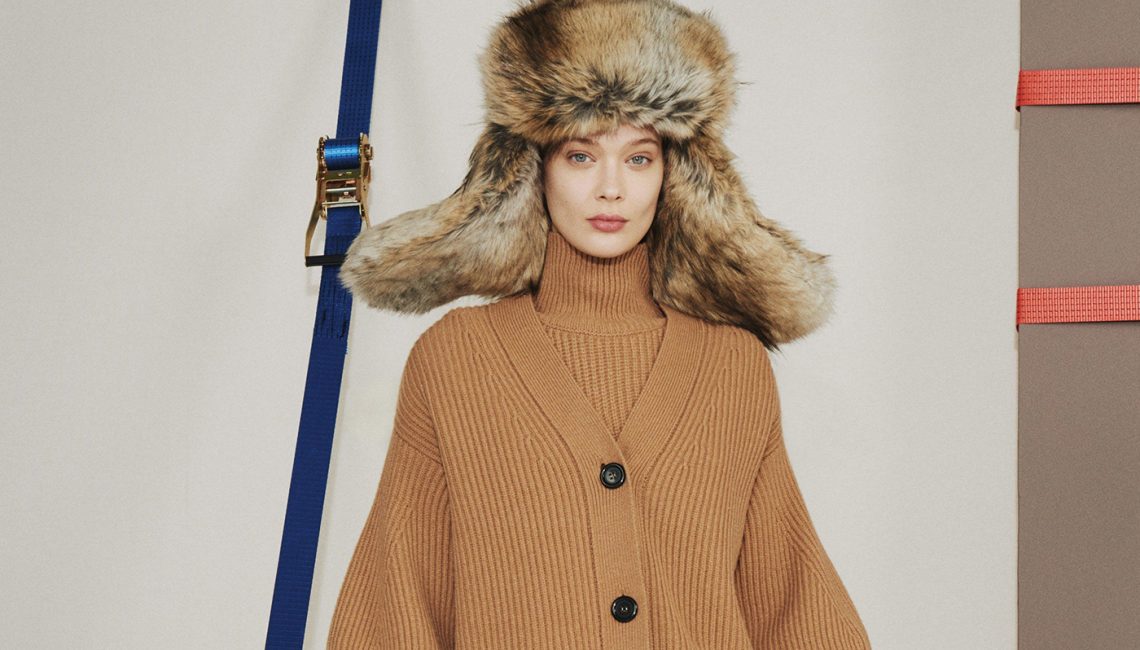 London has never been a city that could be pigeonholed into one particular fashion vibe. New York is very sleek, practical and minimalist. Paris; very refined, whimsical and effortlessly chic. Los Angeles; cool, casual and laid back glam. So, what we've seen coming out of London Fashion Week Fall 2019 doesn't surprise us. Heavy on the eclectic aesthetic, with a definite nod towards rebel chic. From a city known from creating the punk movement, would you expect any less?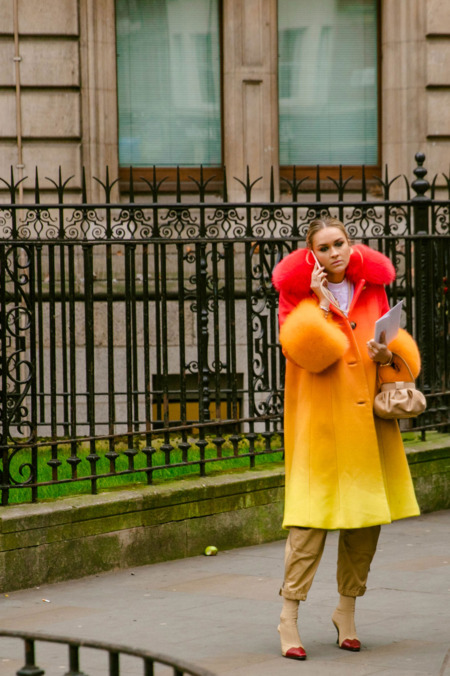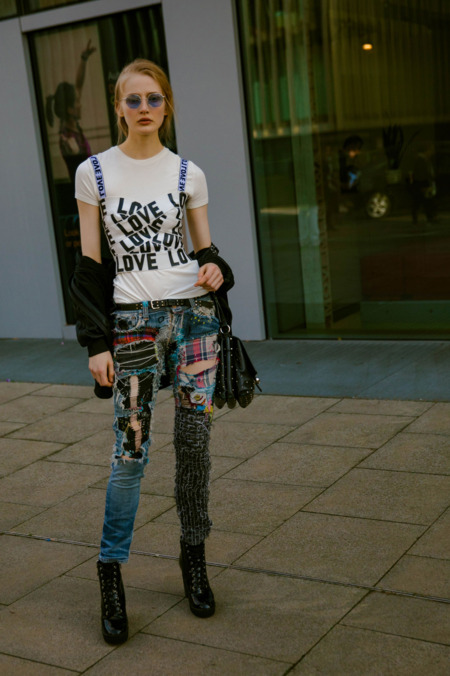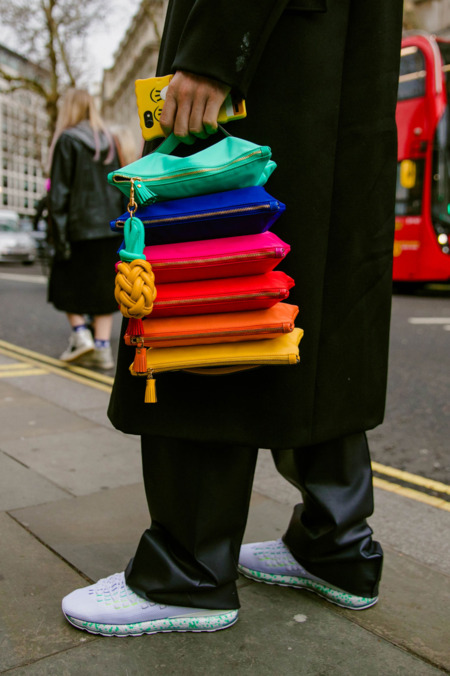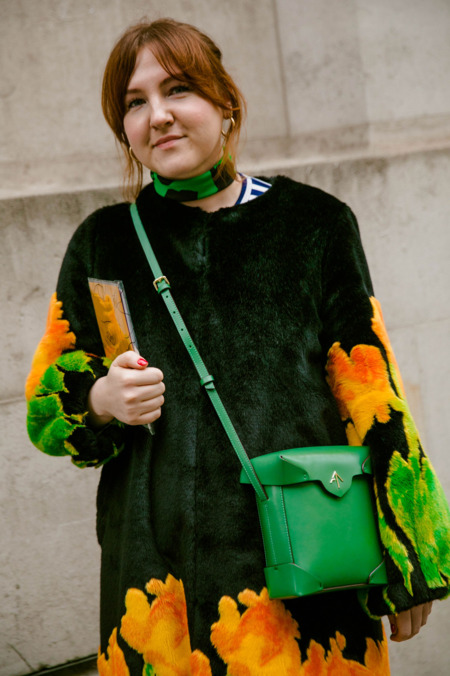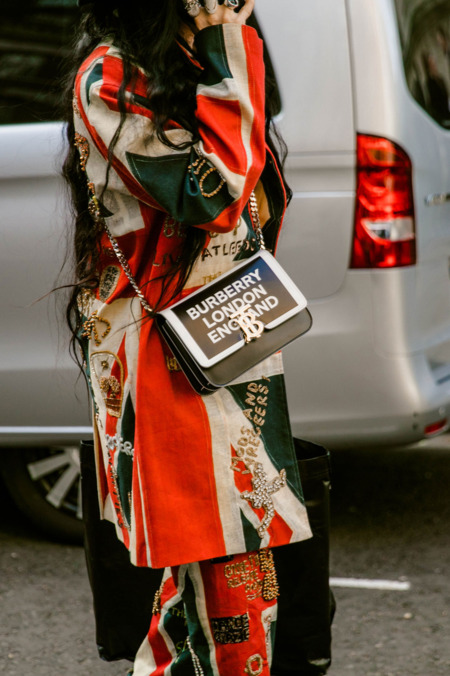 That London Fashion Week Fall 2019 Vibe
At Markus Lupfer's fall 2019 RTW collection, the accessories were supersized and absolutely fabulous. Coyote fur mittens and trapper hats spoke to the PYT's who crave fashion with that certain "pow" factor. Sweaters so rich and thick you could get lost in them were piled on top of romantic floral dresses and smart skirts. This was one of those collections that nailed RTW-solid separates for mixing and matching to satisfy any mood.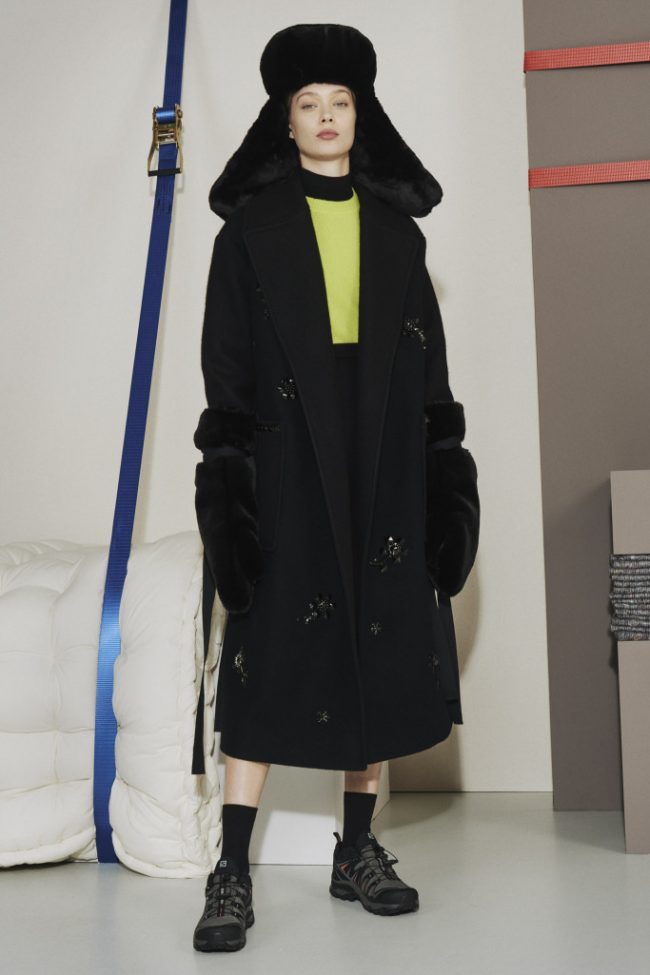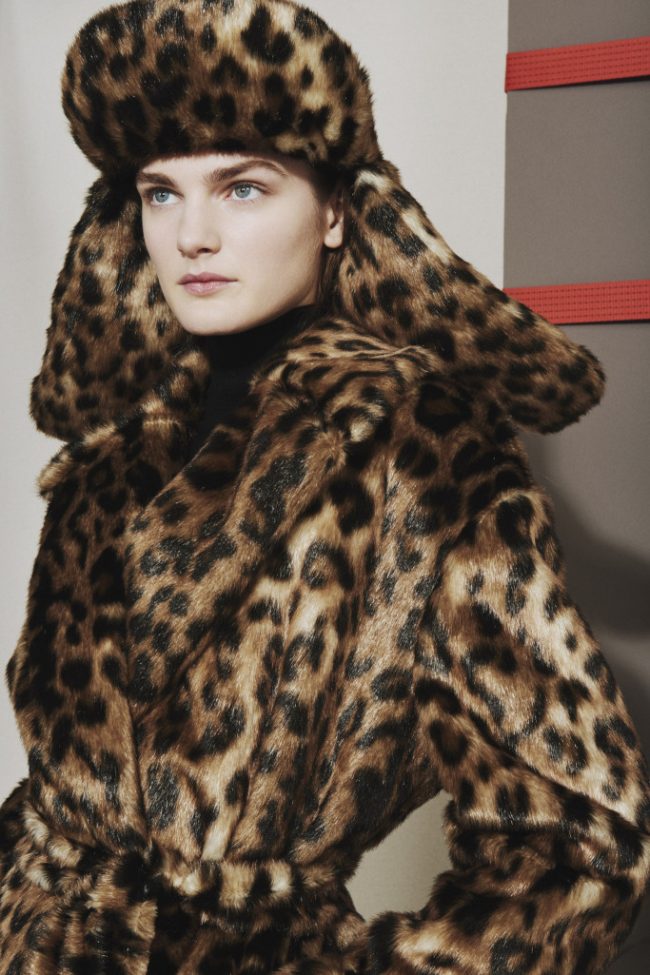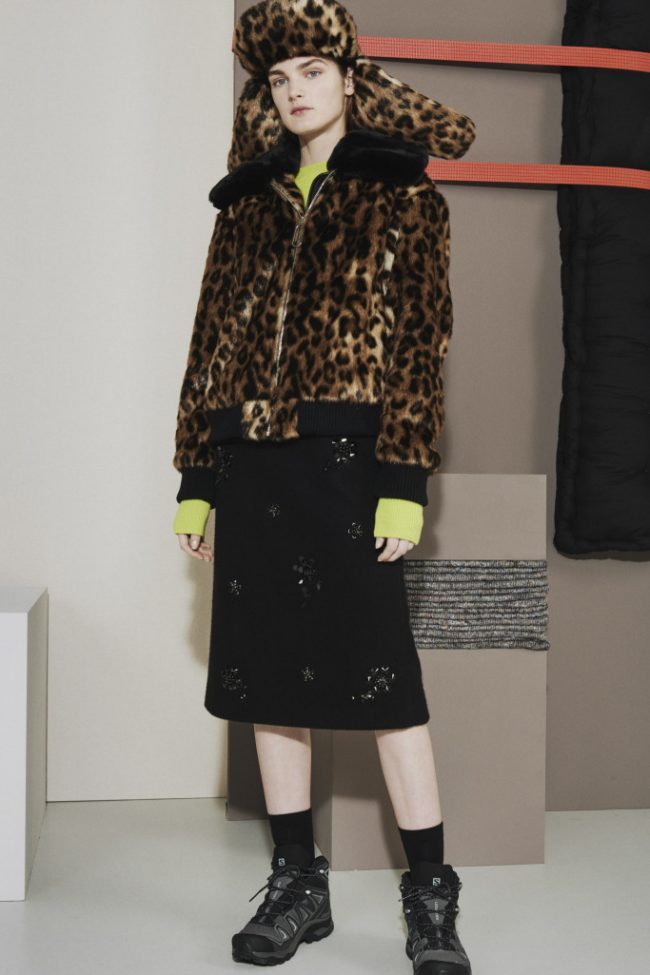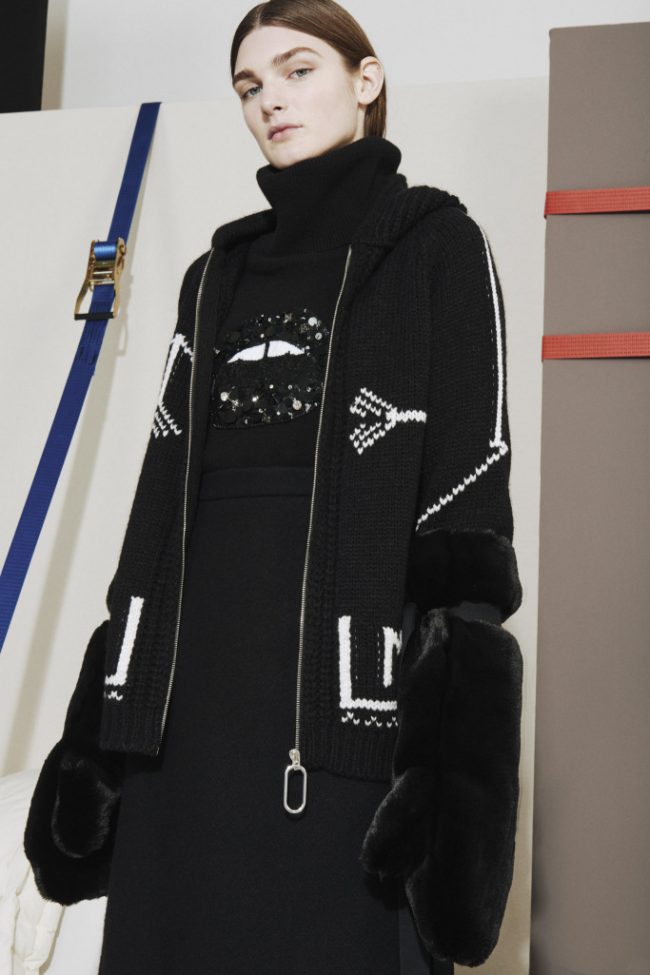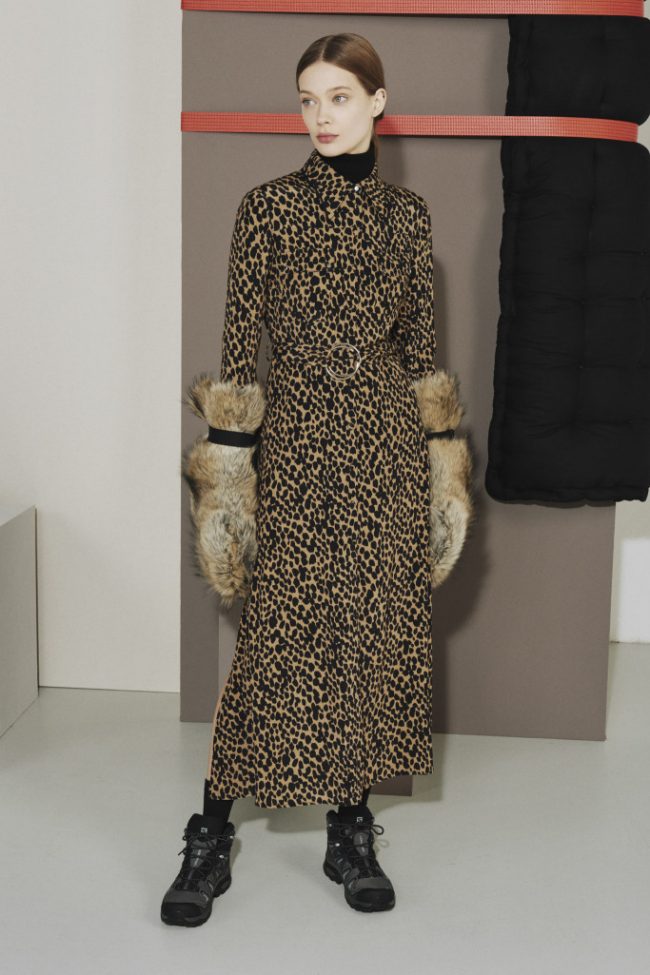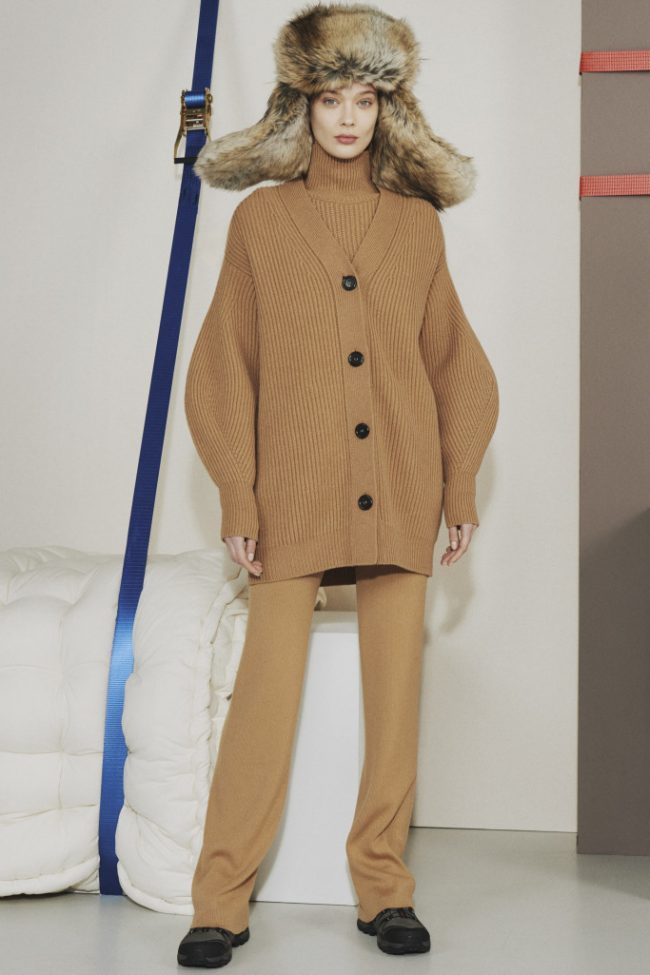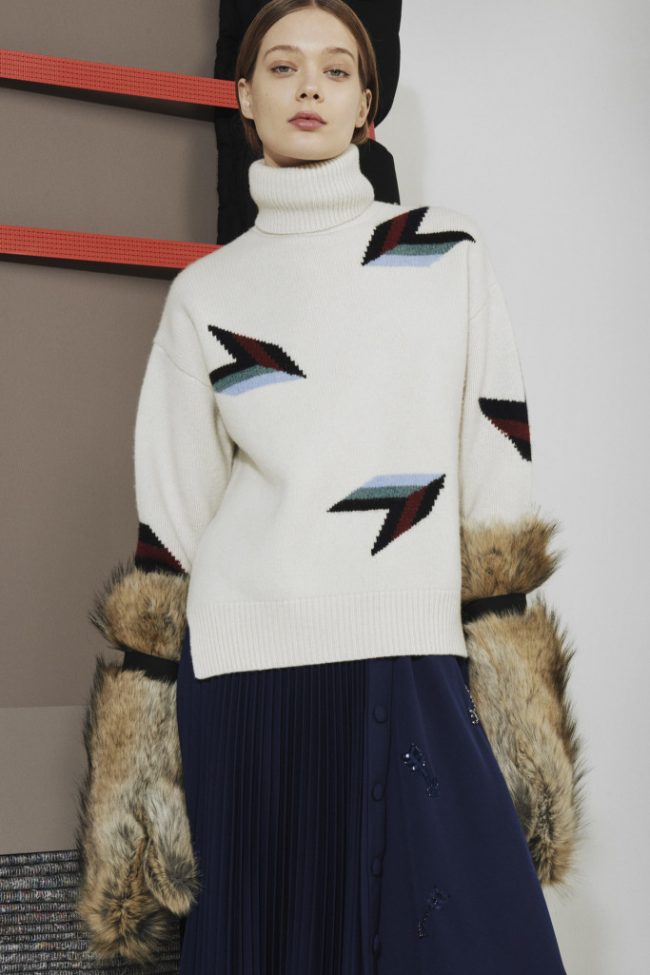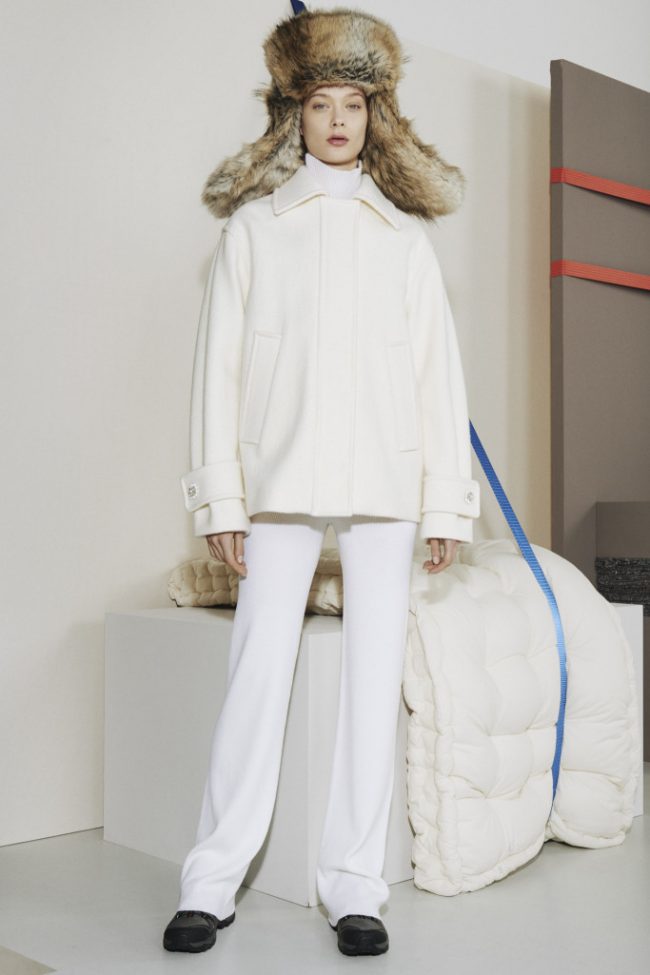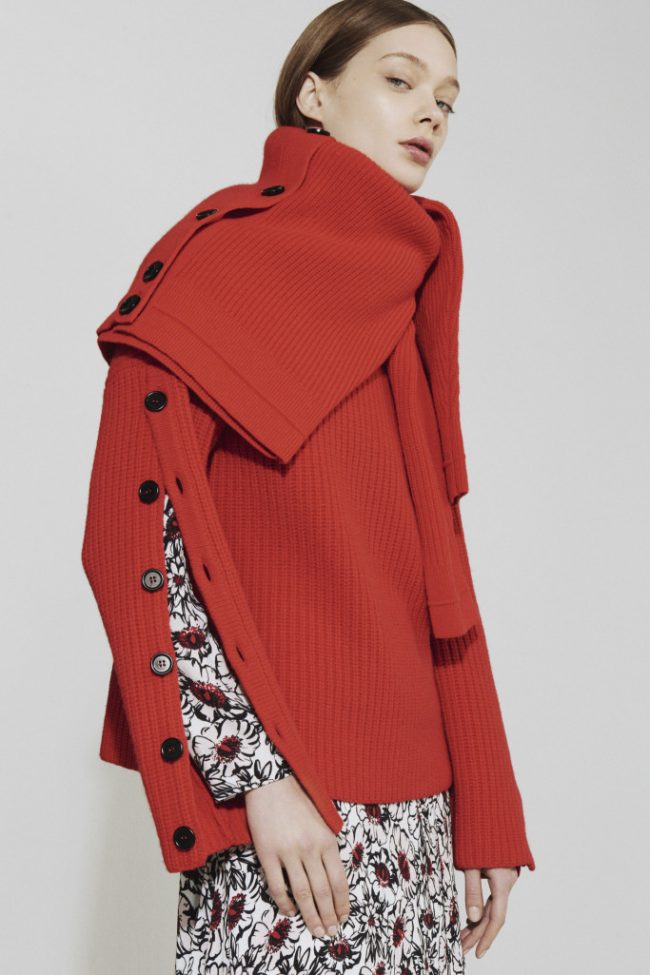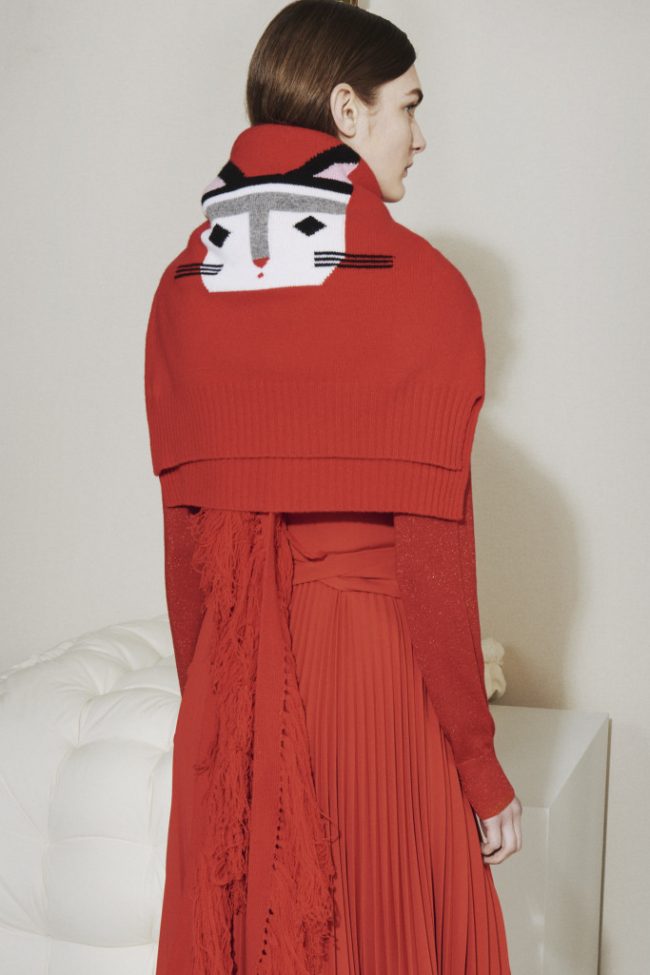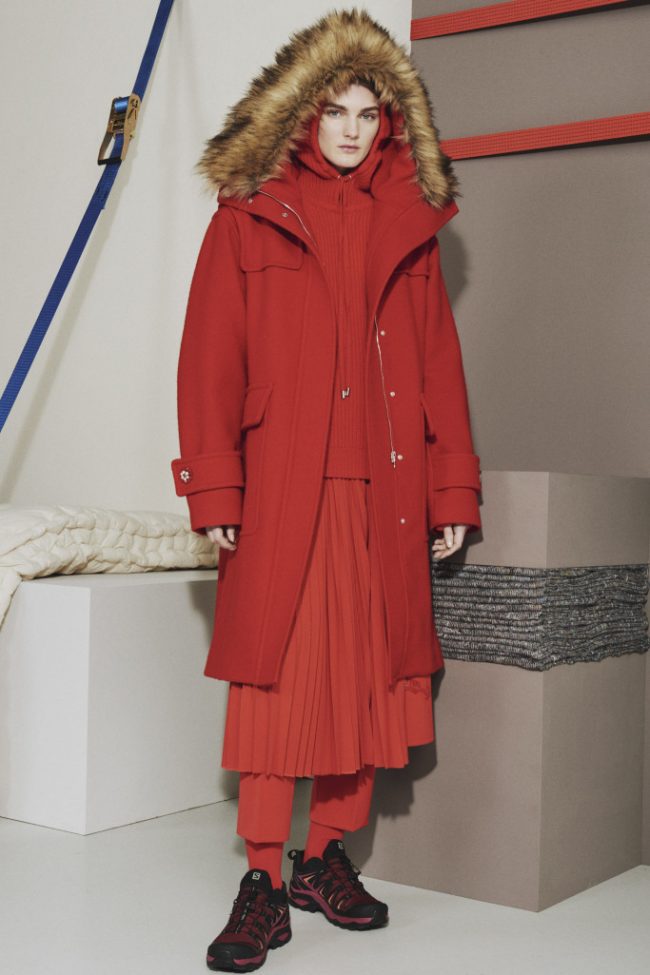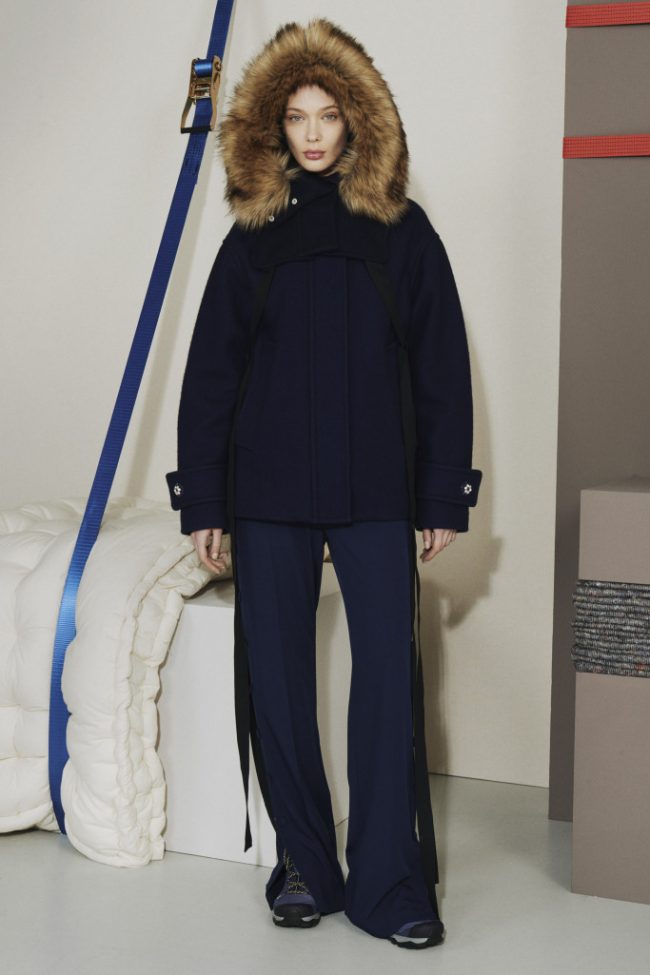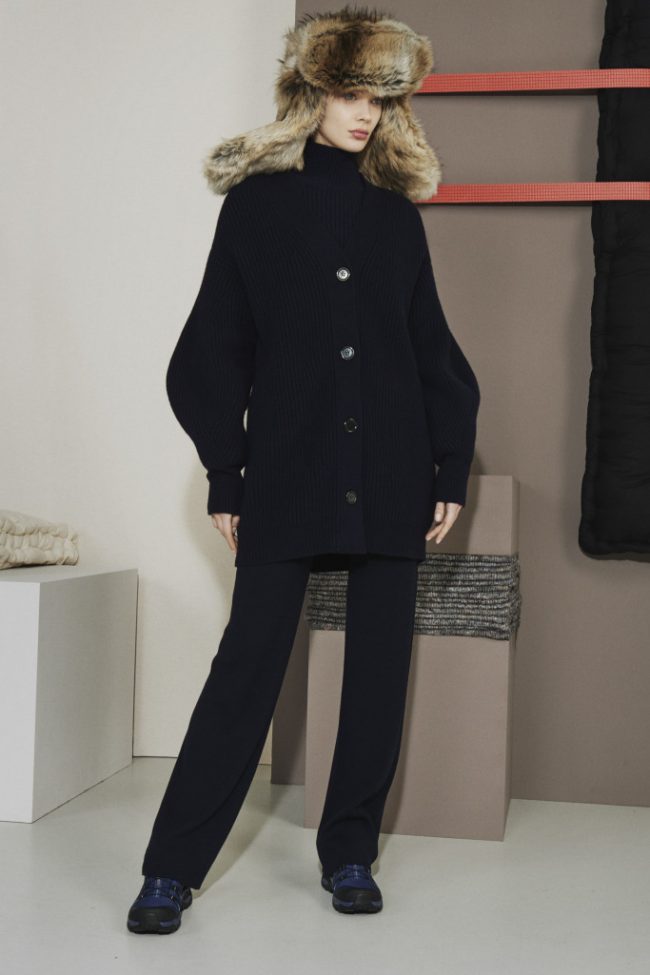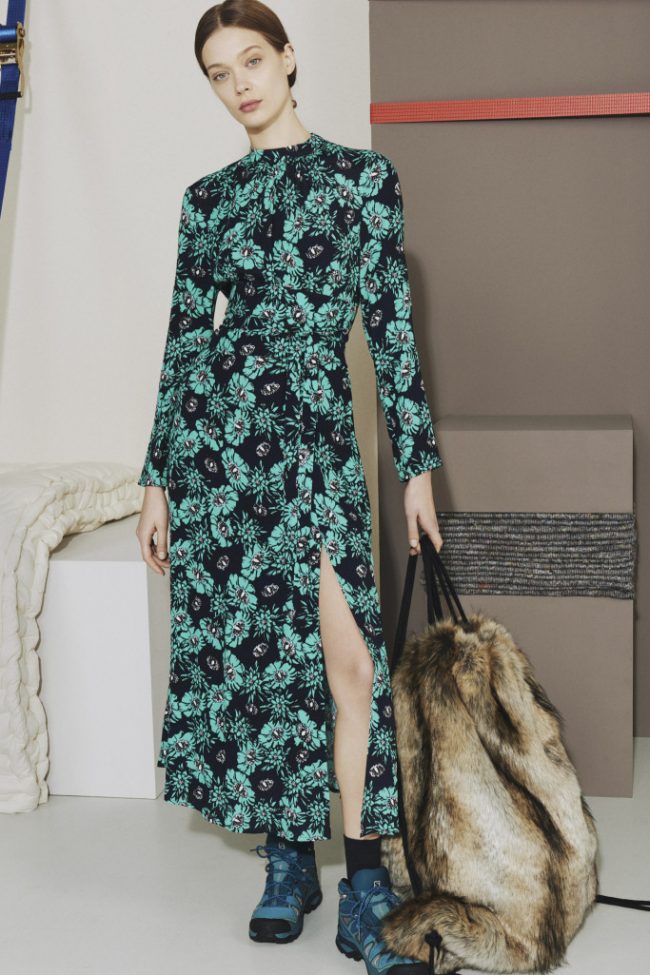 Languid fabrics of sheer silk, fine merino wool, annnnnndddddd bathmat quality faux fur! What….. A…..Colossal…. FAUXpas! Roland Mouret's fall 2019 RTW collection was an absolutely beautiful and sophisticated mix of strong suiting and gentle dresses, the effect was very satisfying fashion UNTIL he added the unfortunate faux fur chubby stroller coats. Far from the tightly tailored panache of the RTW, this was a cautionary tale that adding faux fur can sometimes destroy the dream of luxe.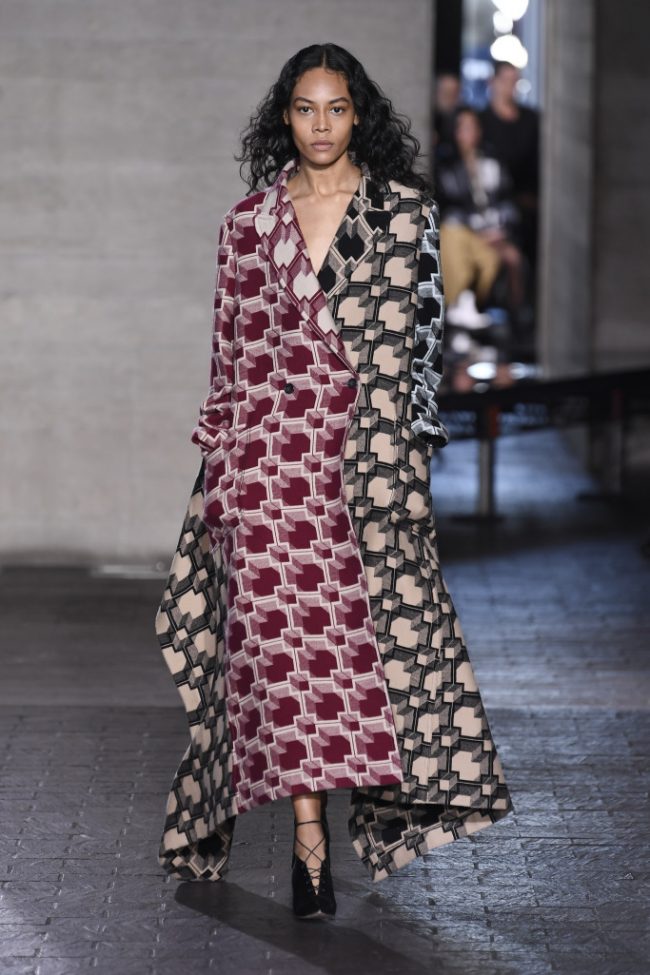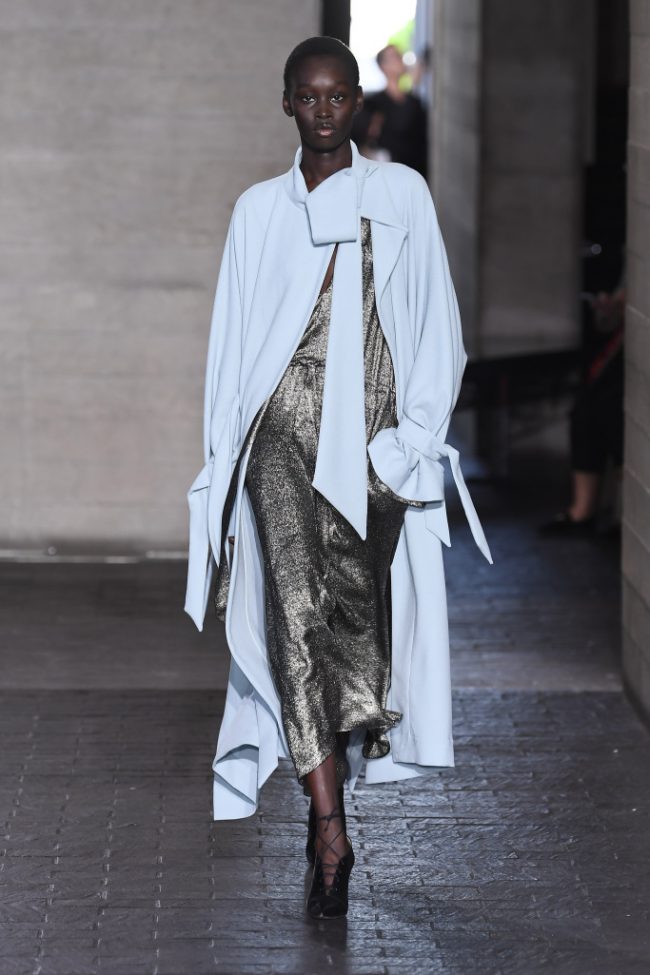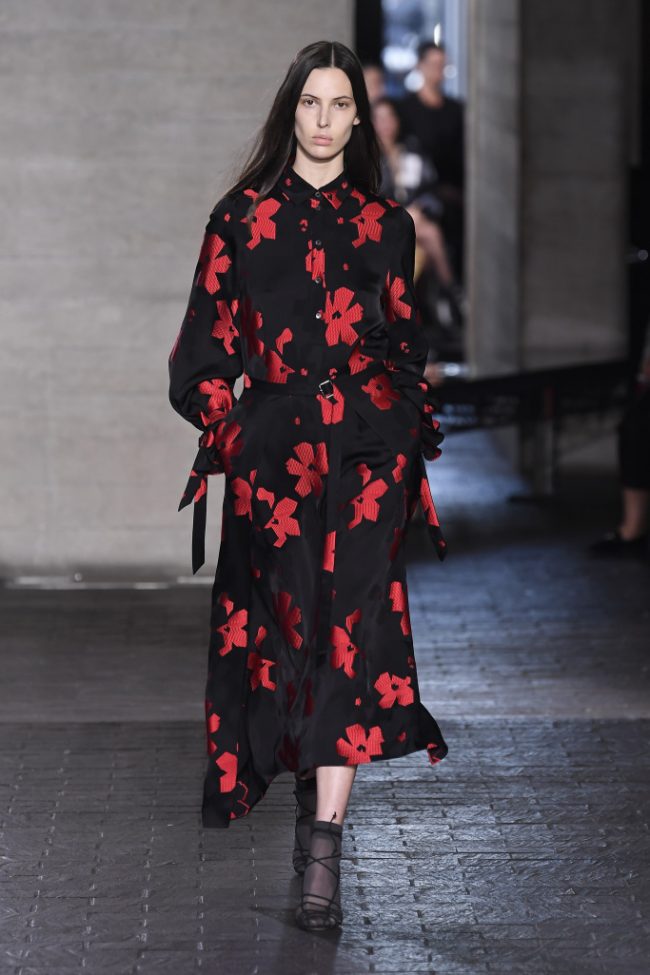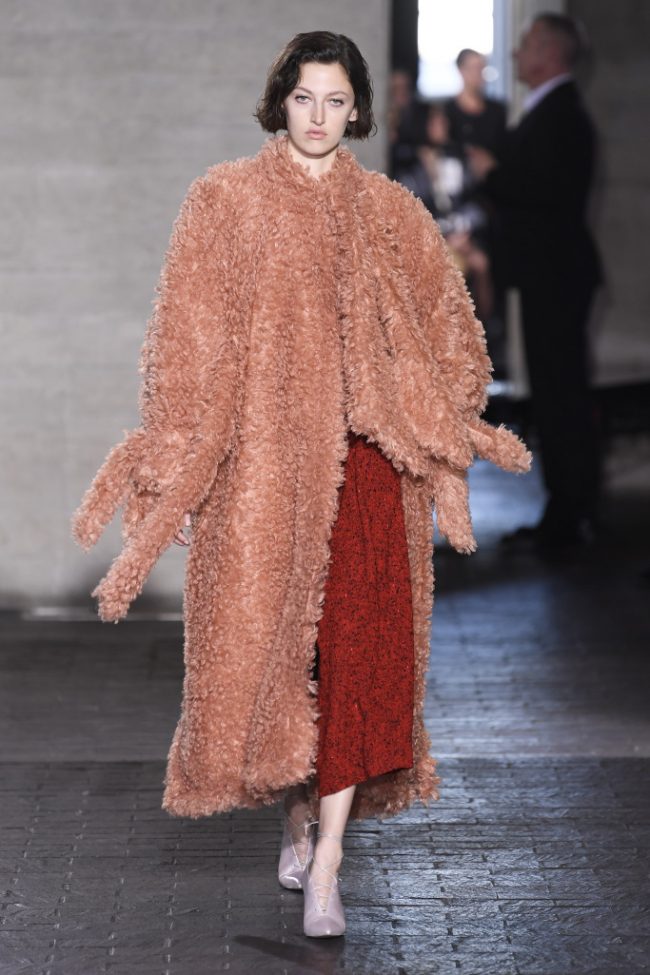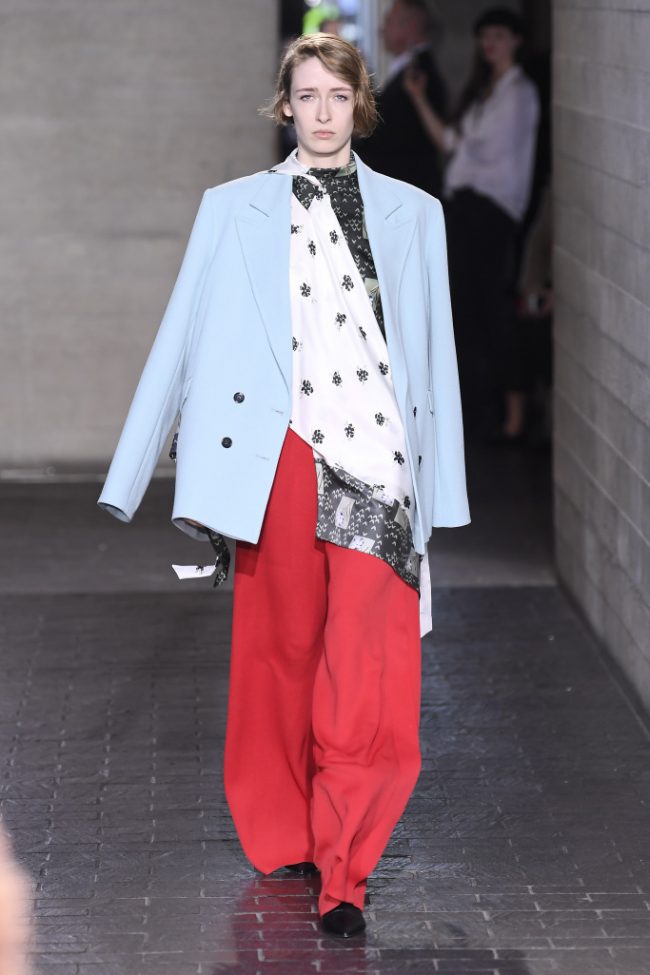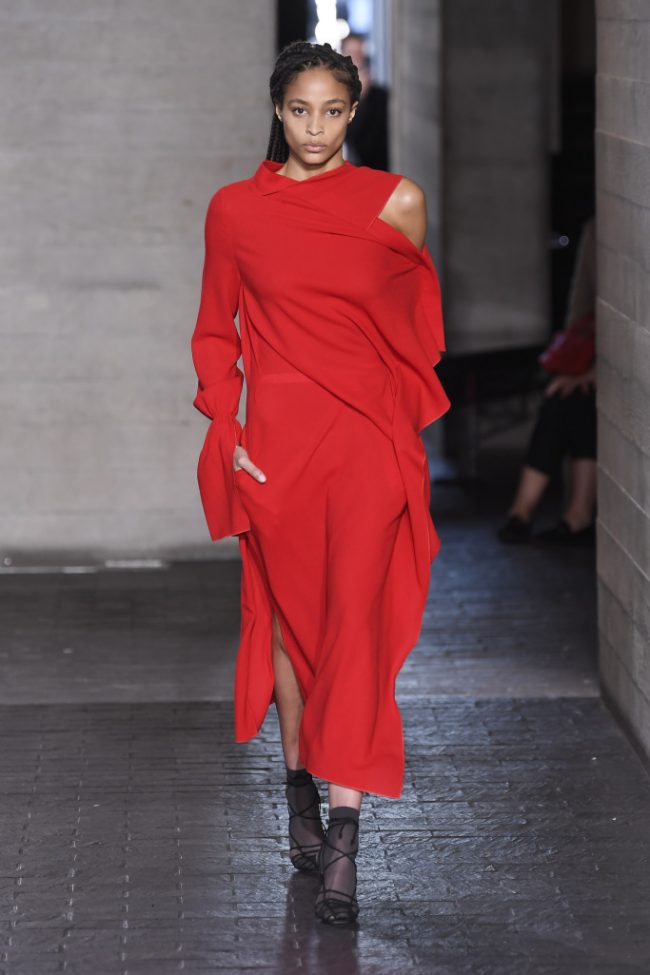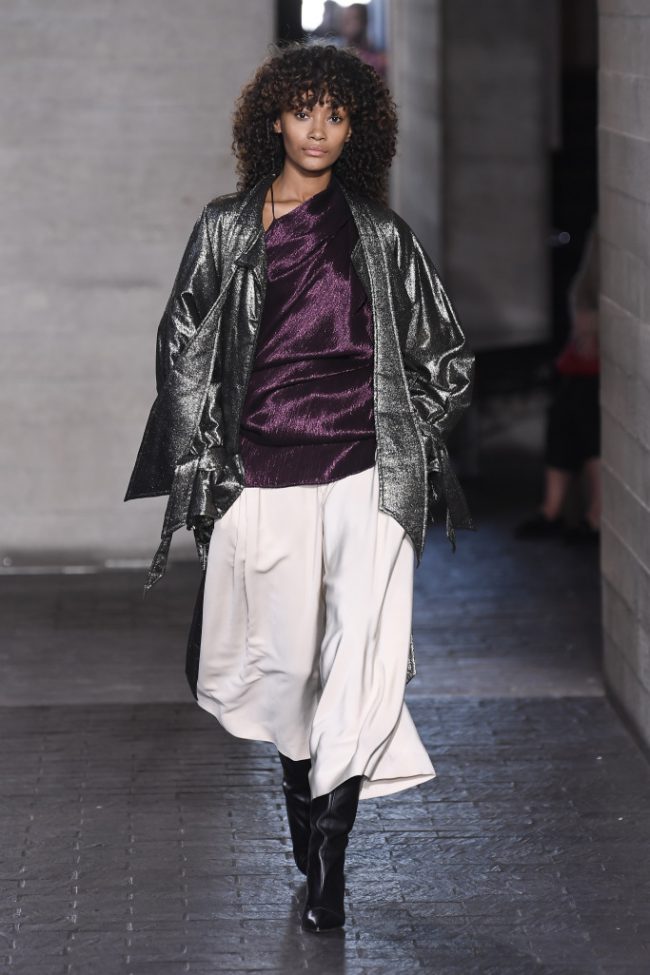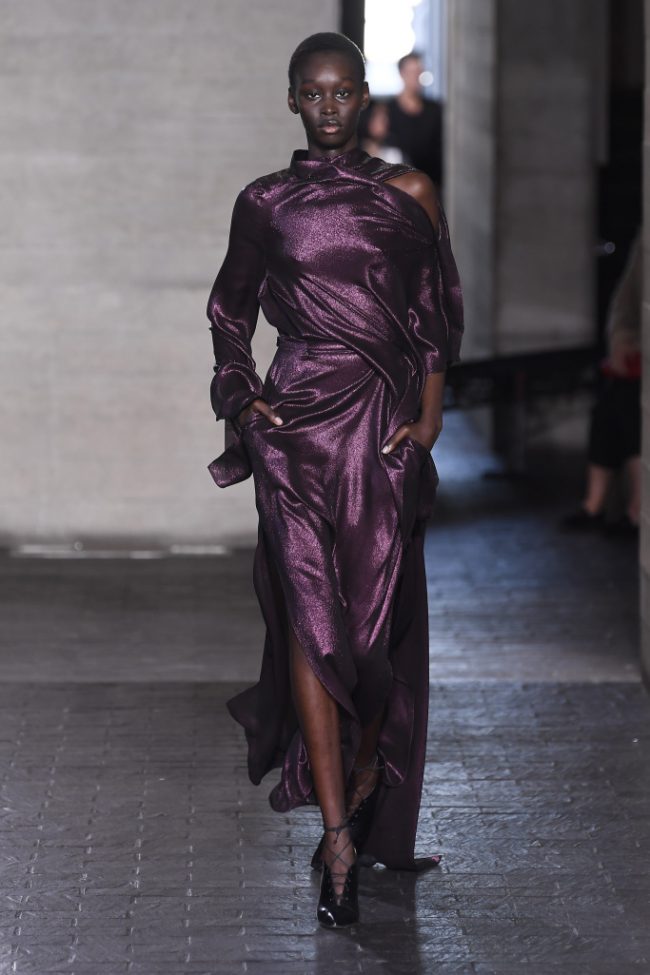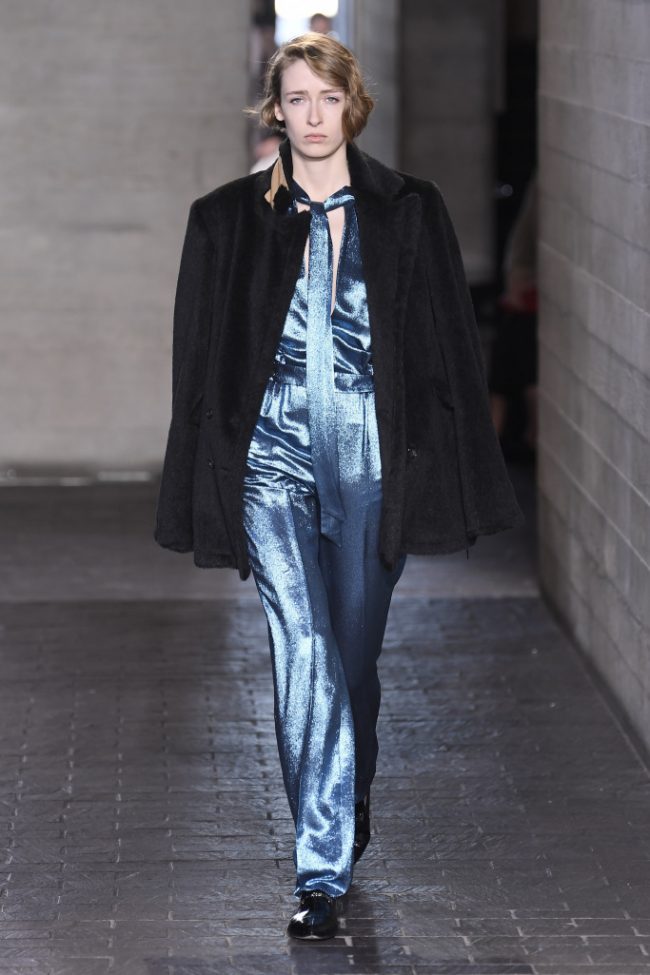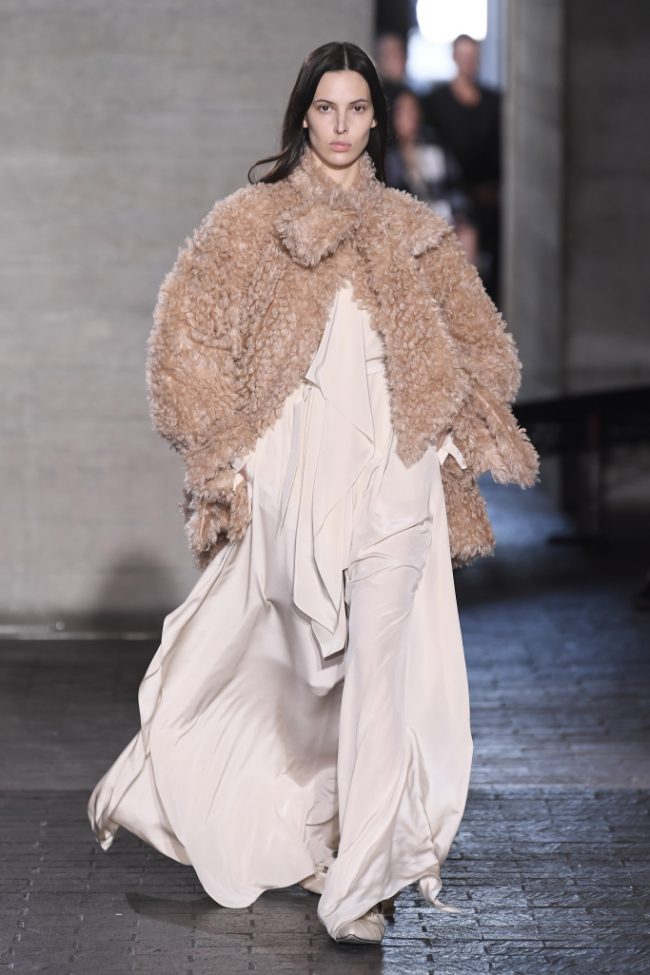 Fall is the opportune time to use fabrics that otherwise wouldn't translate to other seasons. Like velvet and opulent silk- these fabrics are substantial and add a certain moneyed look that lightweight fabrics don't convey. For fall 2019 RTW, Alice Archer packed a small but mighty punch with just 14 looks, you felt like royalty might wear these right along with you! A subtle Chinese motif, the fabrics were embroidered with gilded thread that wove right into the theme.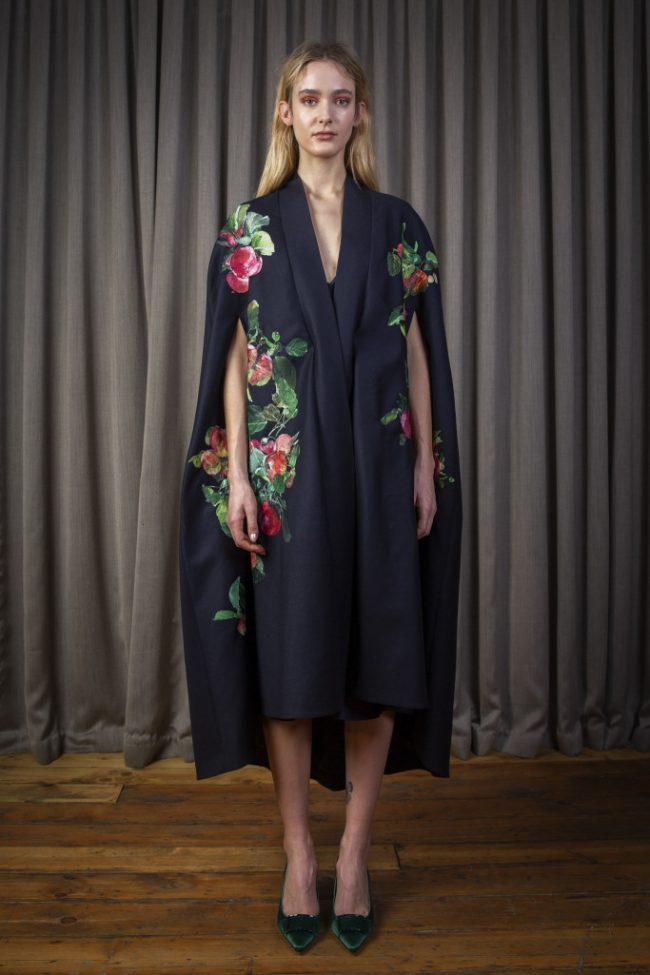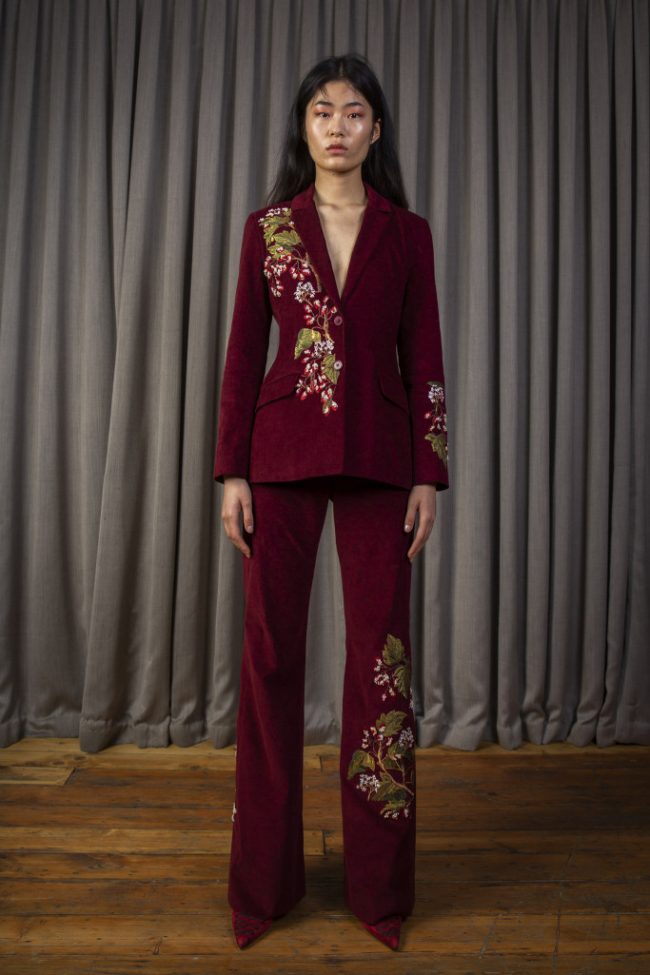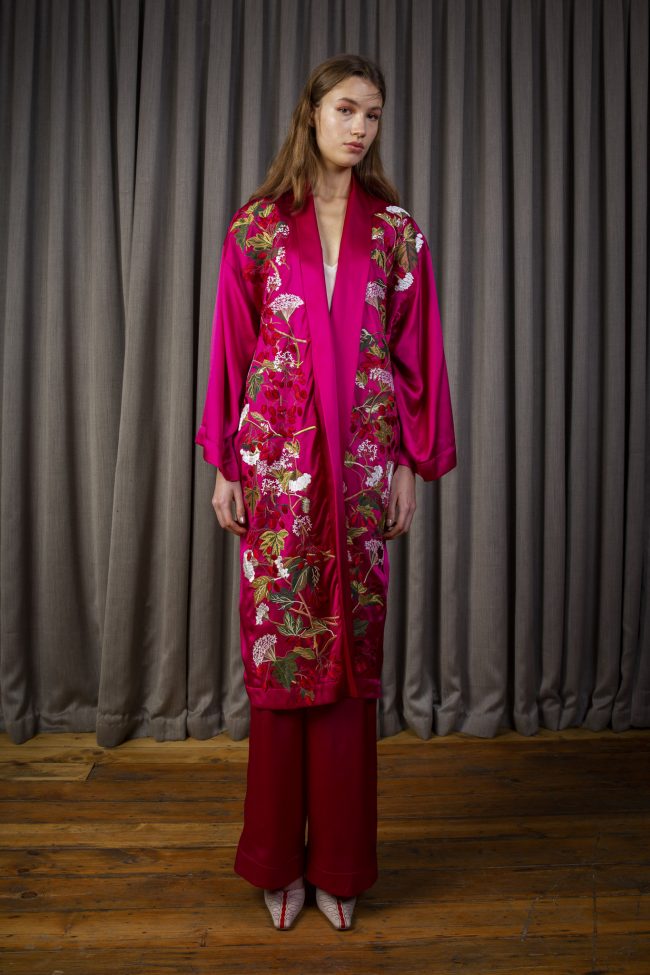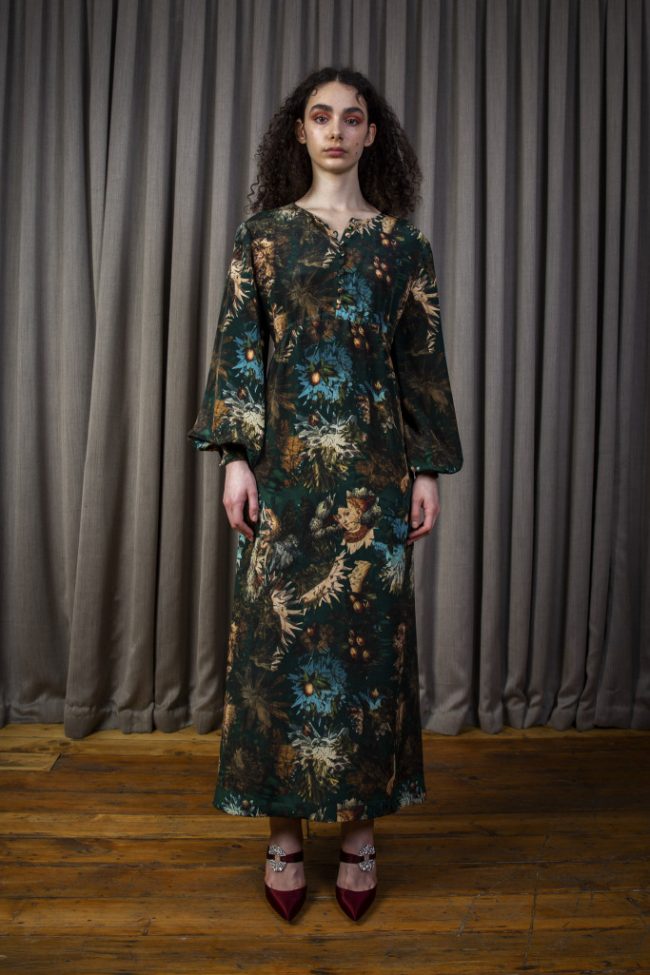 Natasha Zinko's fall 2019 RTW collection had a more experimental vibe than clothes that were ready. to. wear. ever. Cutting and pasting exercising bore patchwork elements that made the clothes feel incomplete. Plaid was interjected here and there and, every time it made an appearance, we wished for more. A long, felt, plaid coat with denim accents was one such example. Fur made a small showing as a bright color trim and lining to jean jackets. This was another idea we would have like to see better flushed out.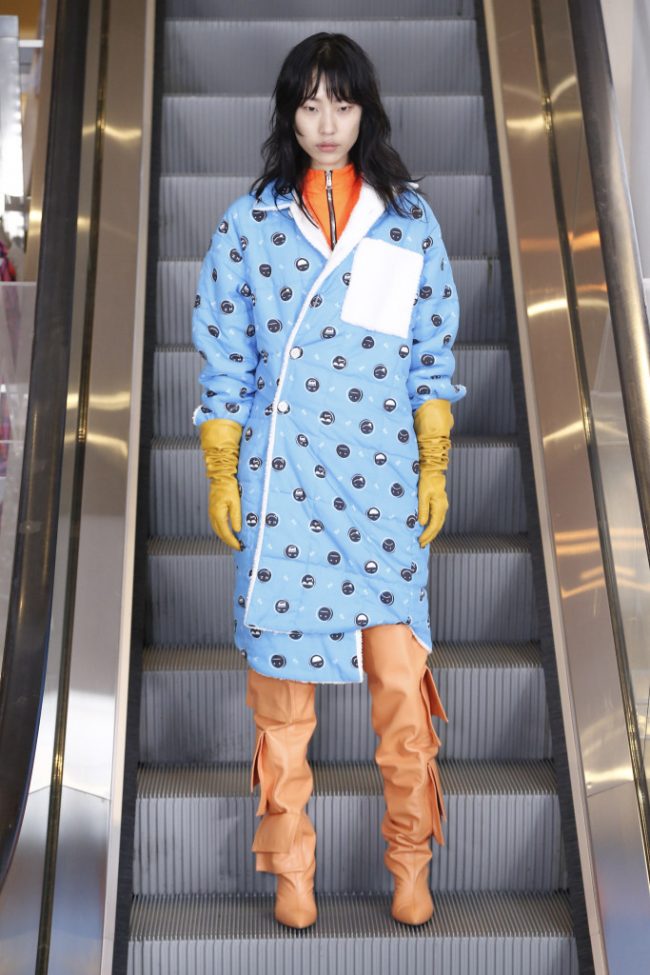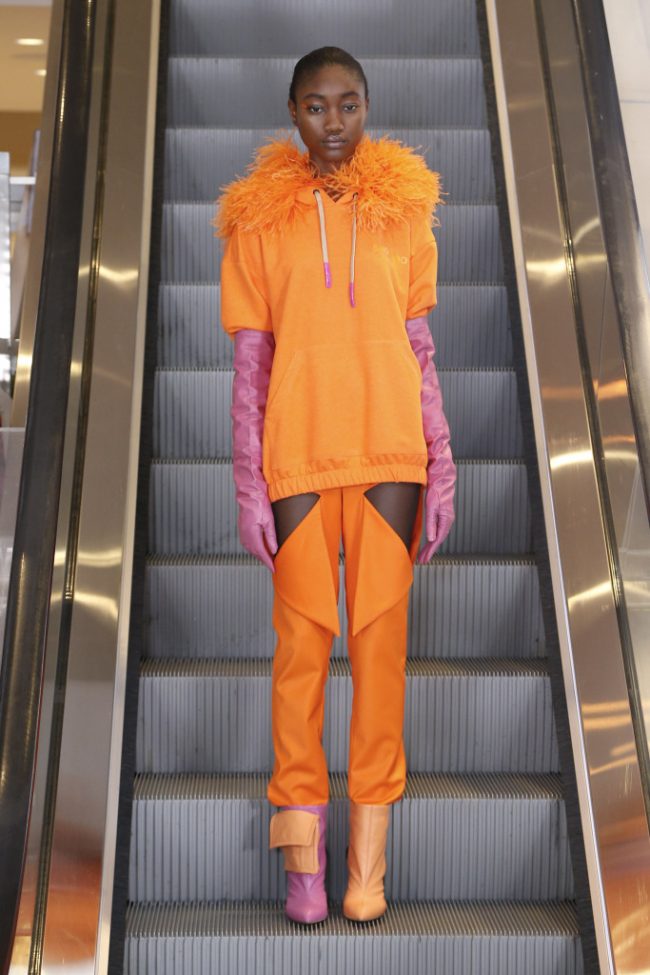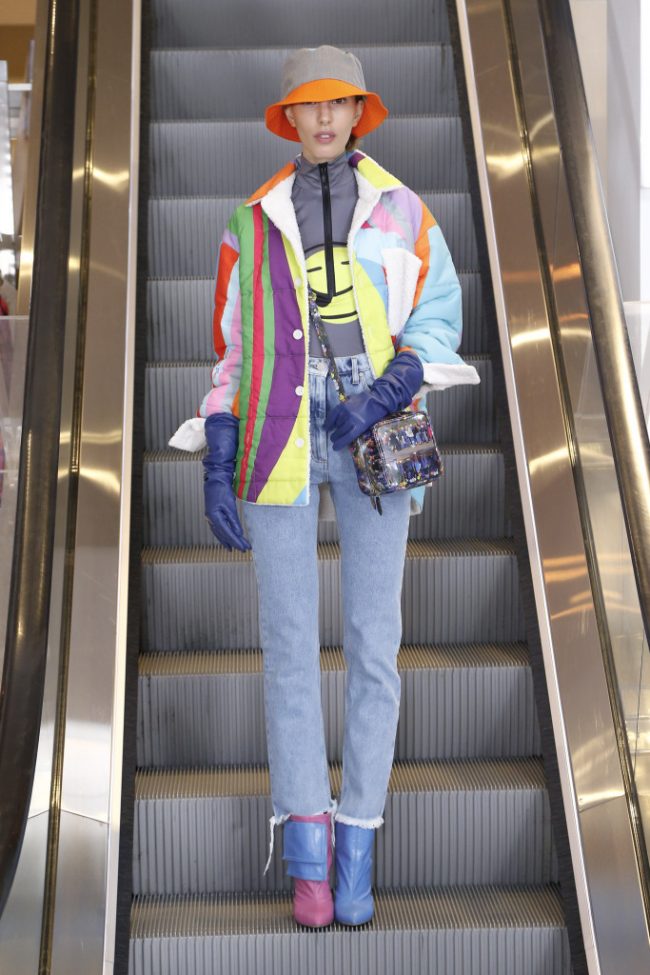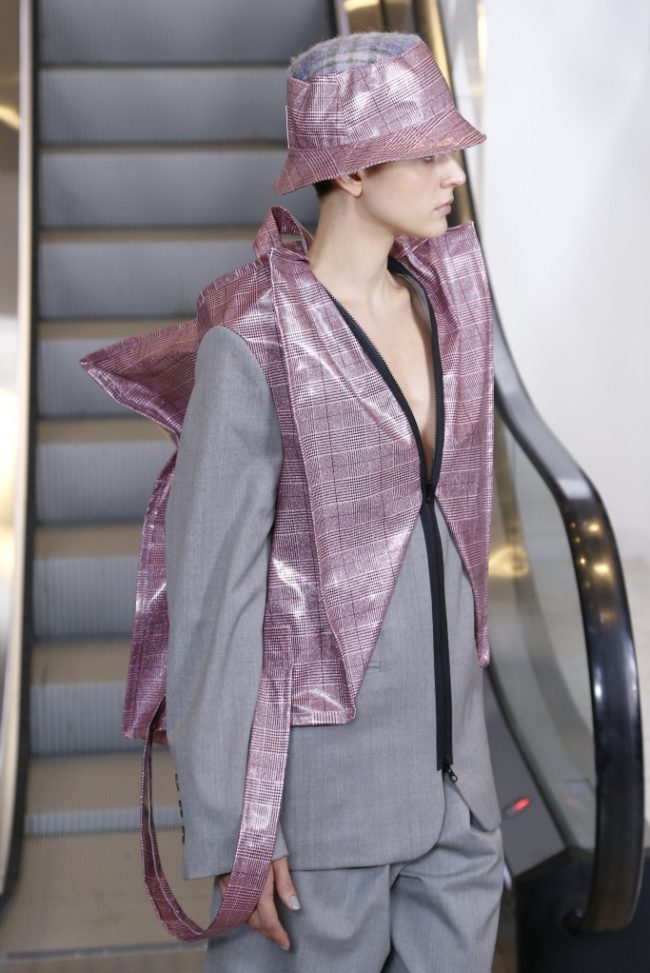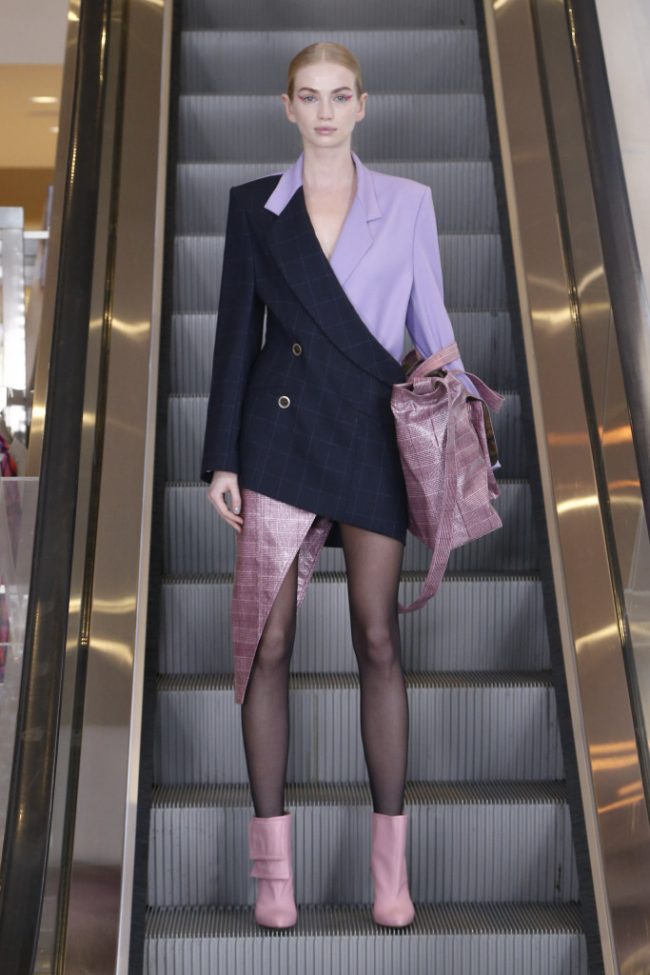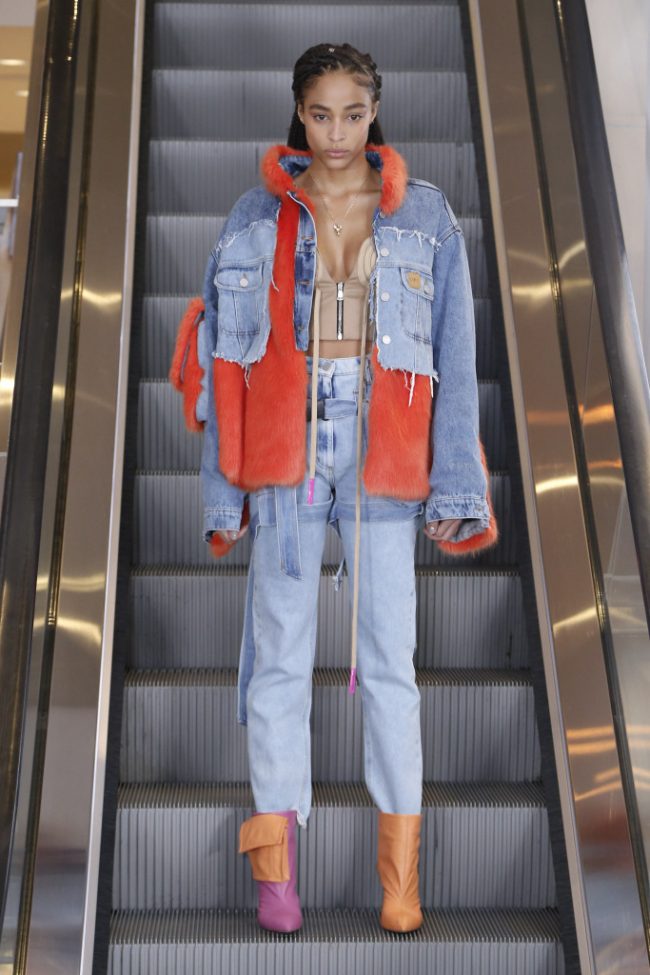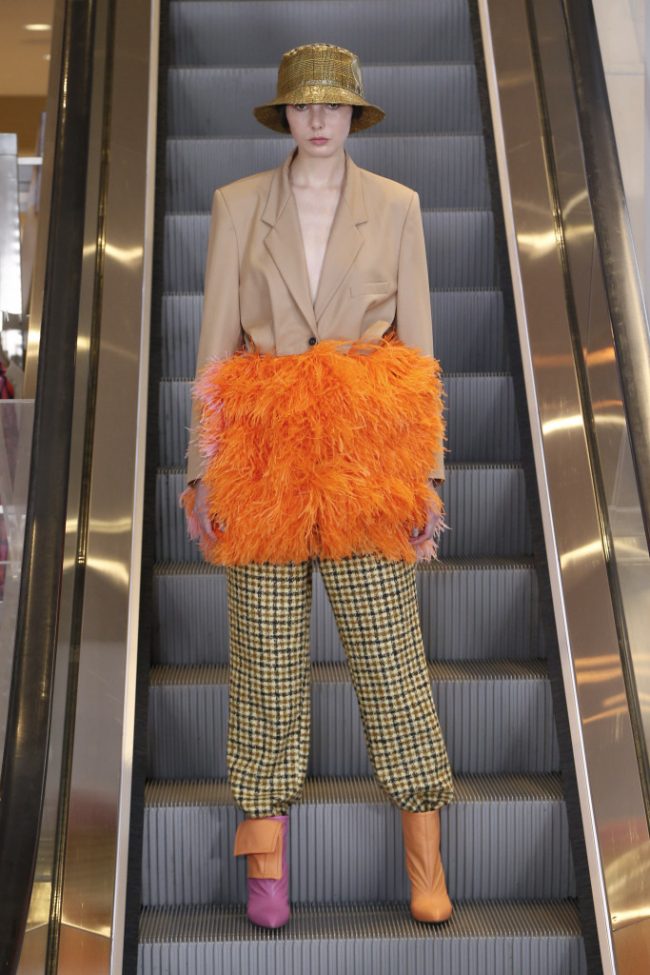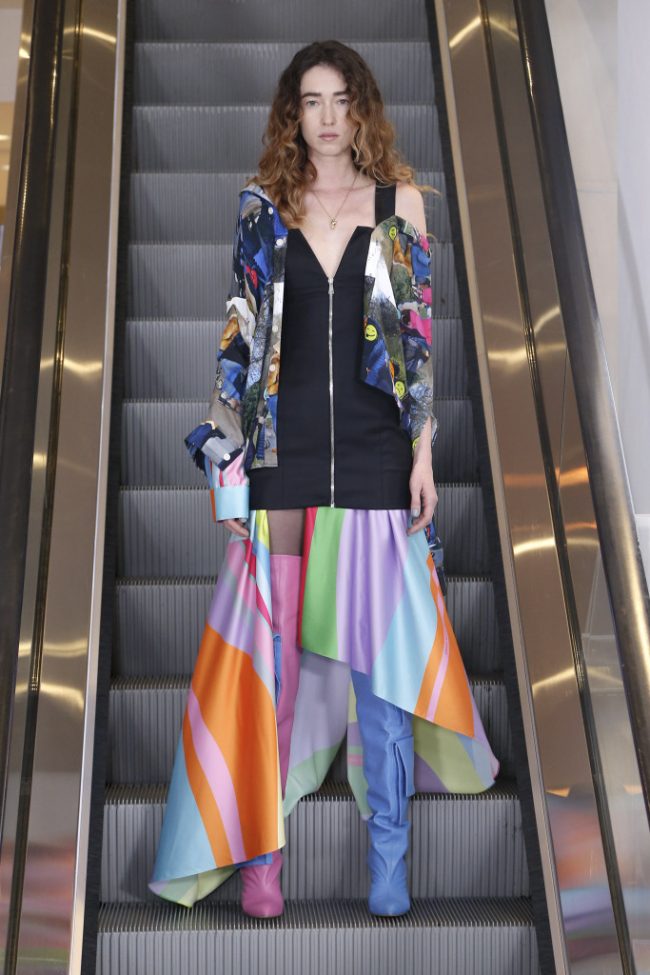 With a "raise your pinky and sip champagne" kind of homage, Erdem's fall 2109 RTW collection left us feeling a little stuffy and off-put. Ladylike, tea length dresses, some with bubble hemlines, were paired with long, leather gloves. Frankly, it was a retro feel that was a little stodgy. But cheers to Erdem for adding an oversized black taffeta bow to some looks. This was pulled from the trends in Spring  2019 Couture and it made sense on his refined, polite style.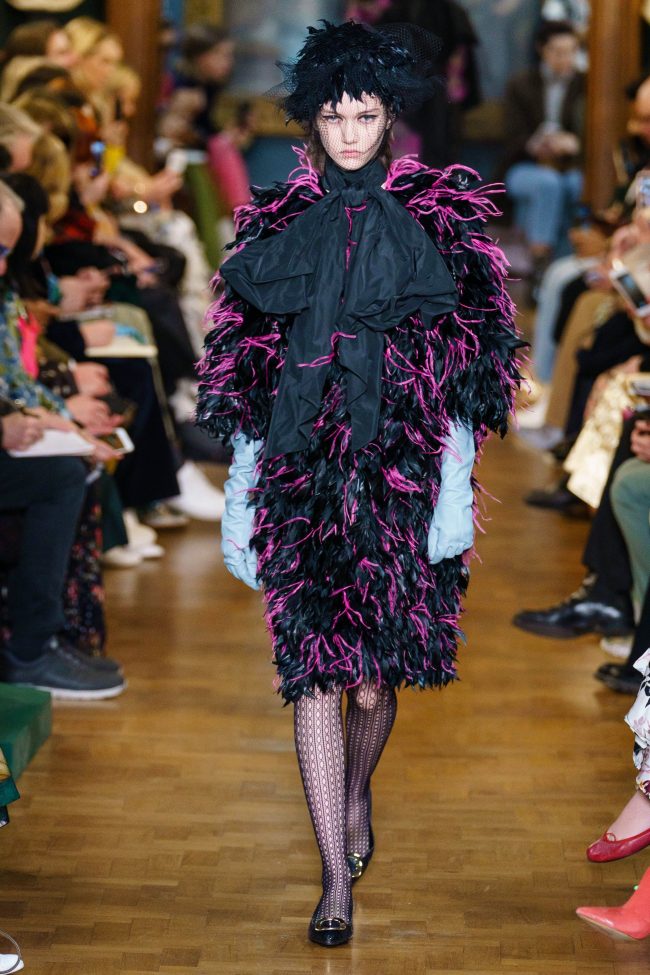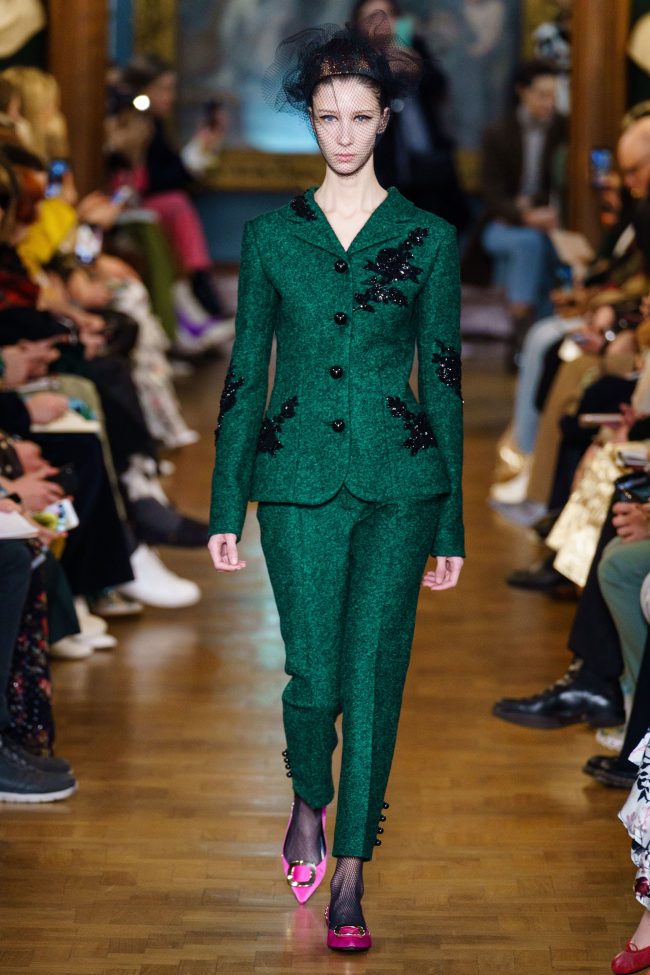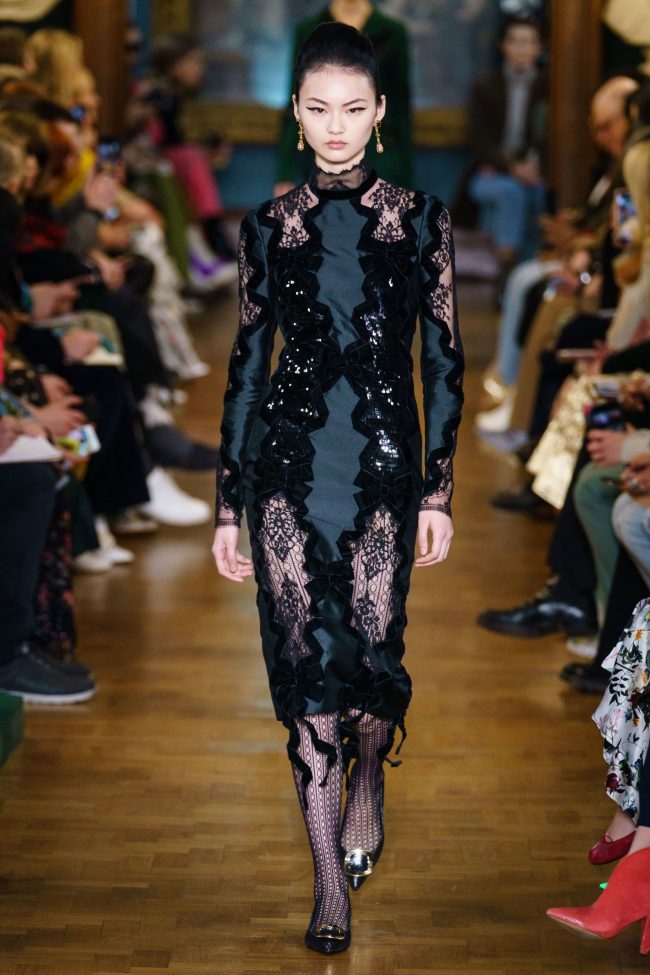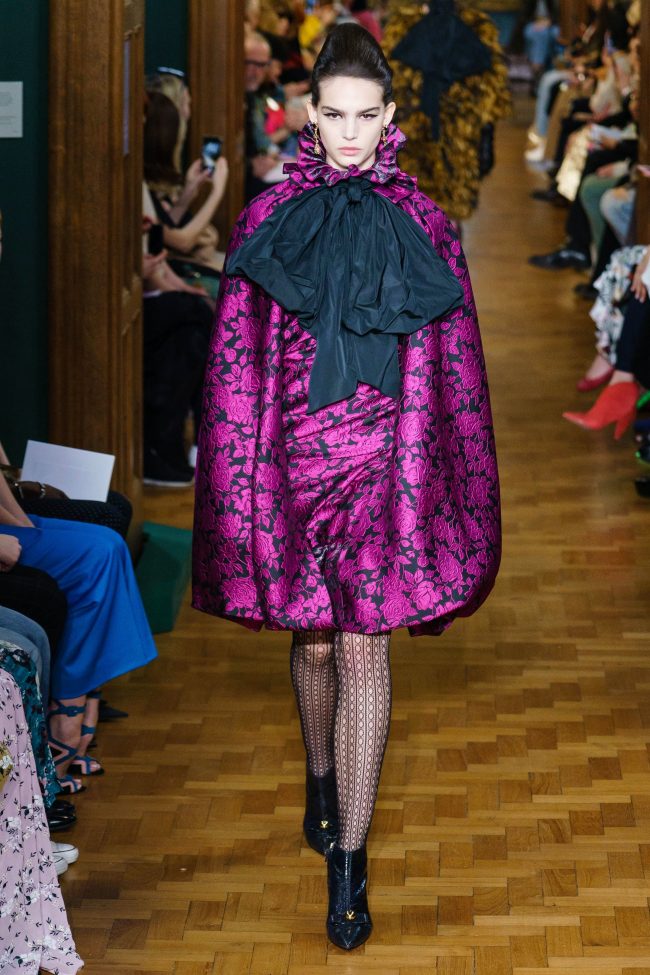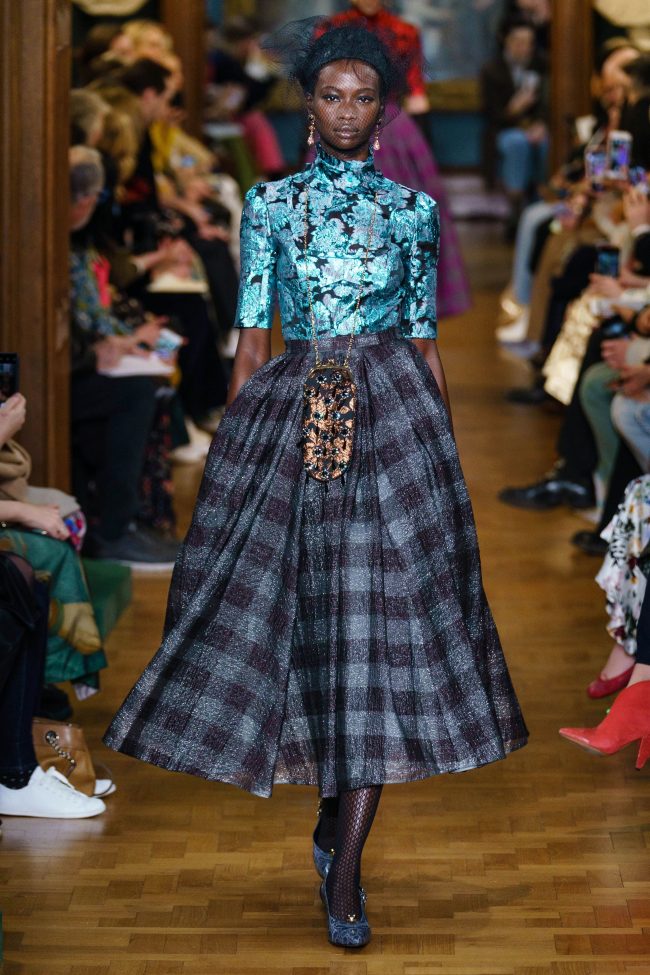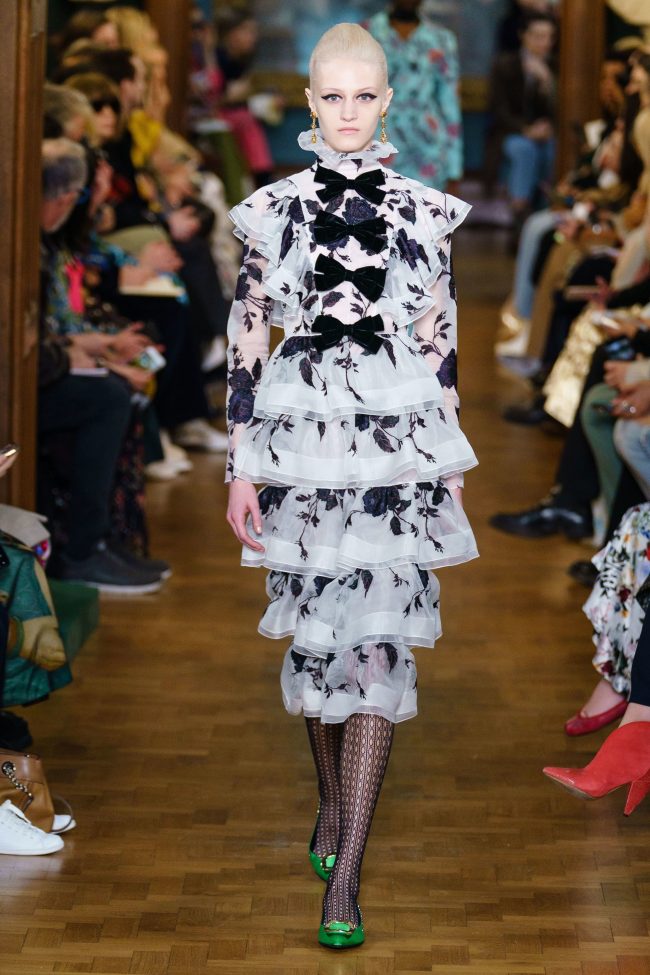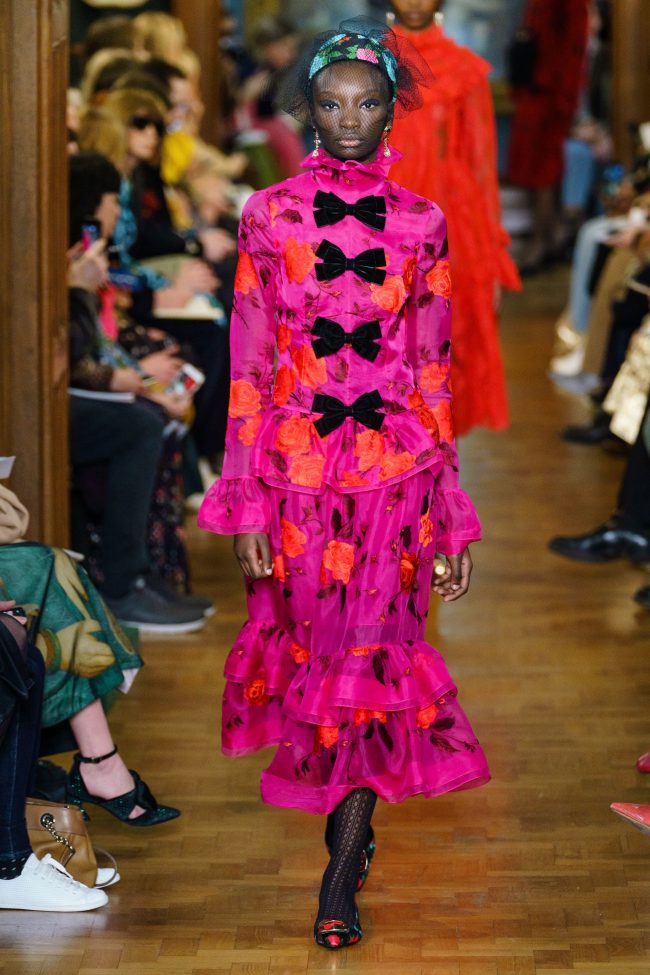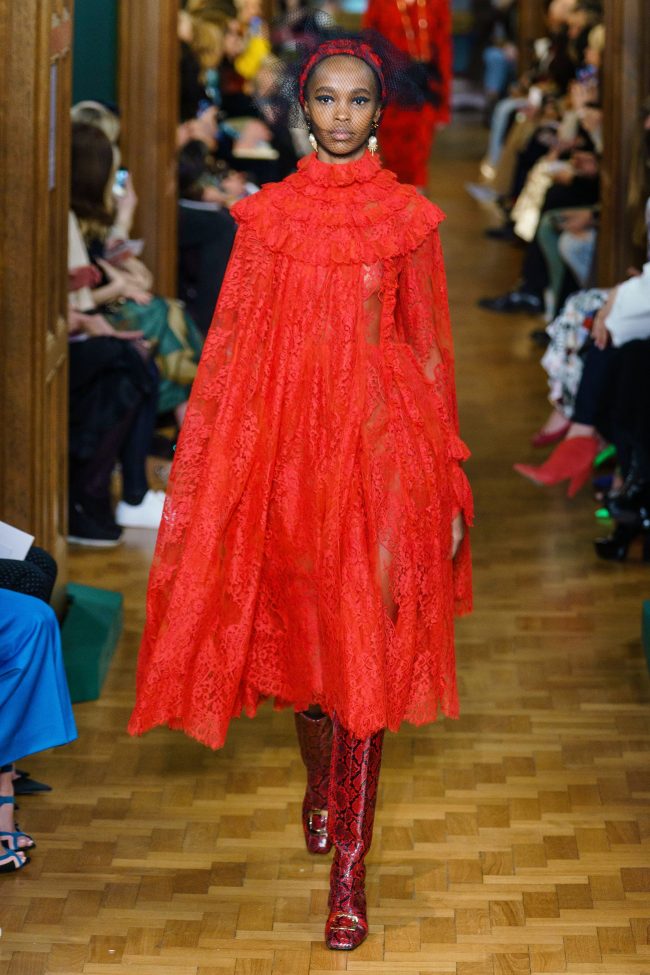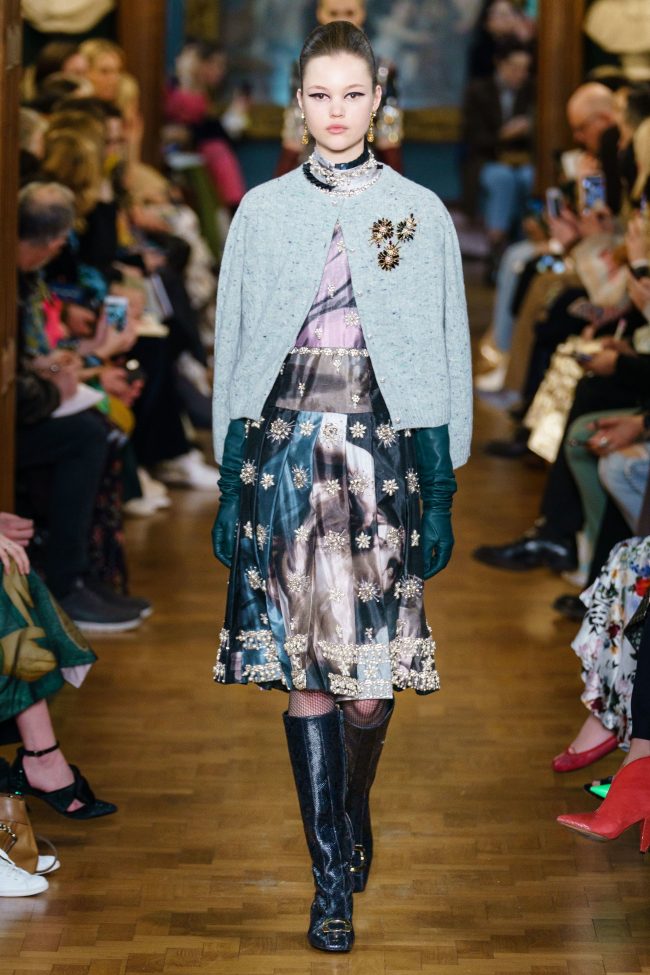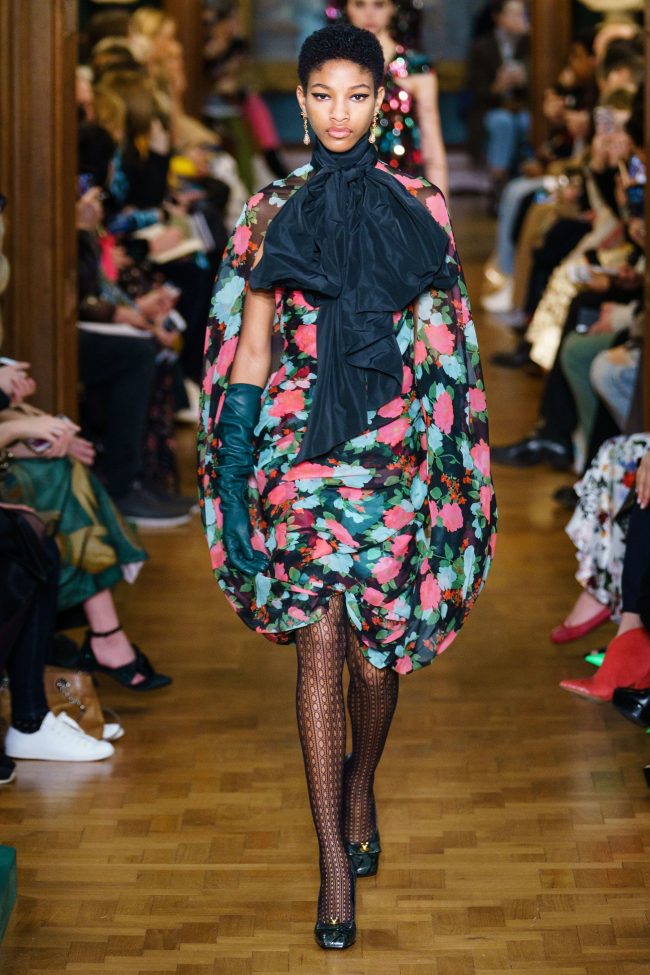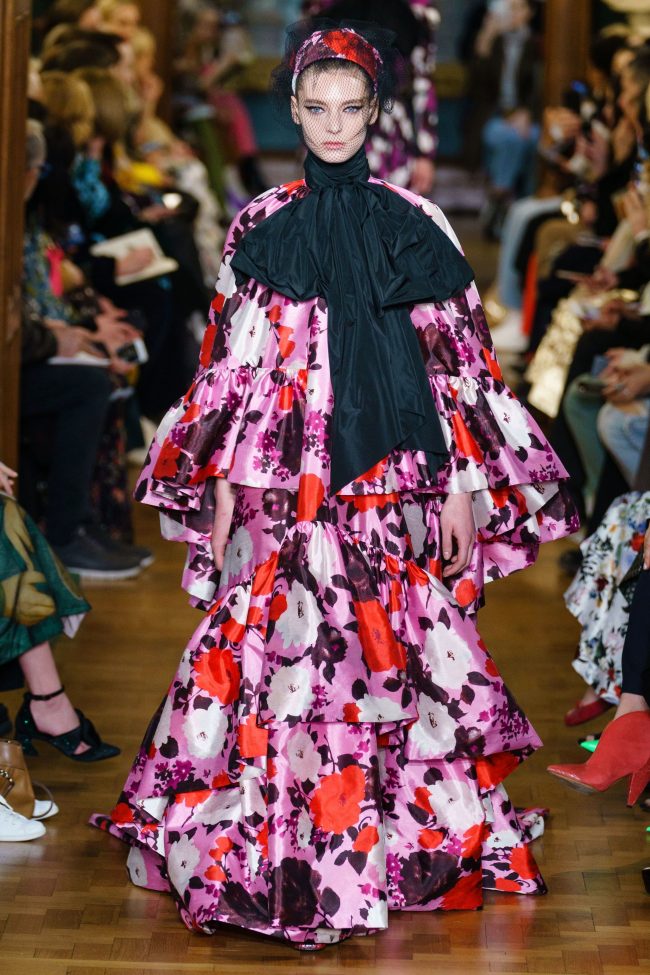 When one is trying to sell new clothes, it's very counterproductive to print tops which plainly state "all profits belong to me and so long as you keep buying crap." Now if you're in the business of "art for art's sake" well, then, okay. But Vivienne Westwood should consider her place in the universe. Beyond the political rant, Westwood's fall RTW 2019, her fabric choices were expected of her signature style-loud graffiti prints and bold plaids were among the usual suspects.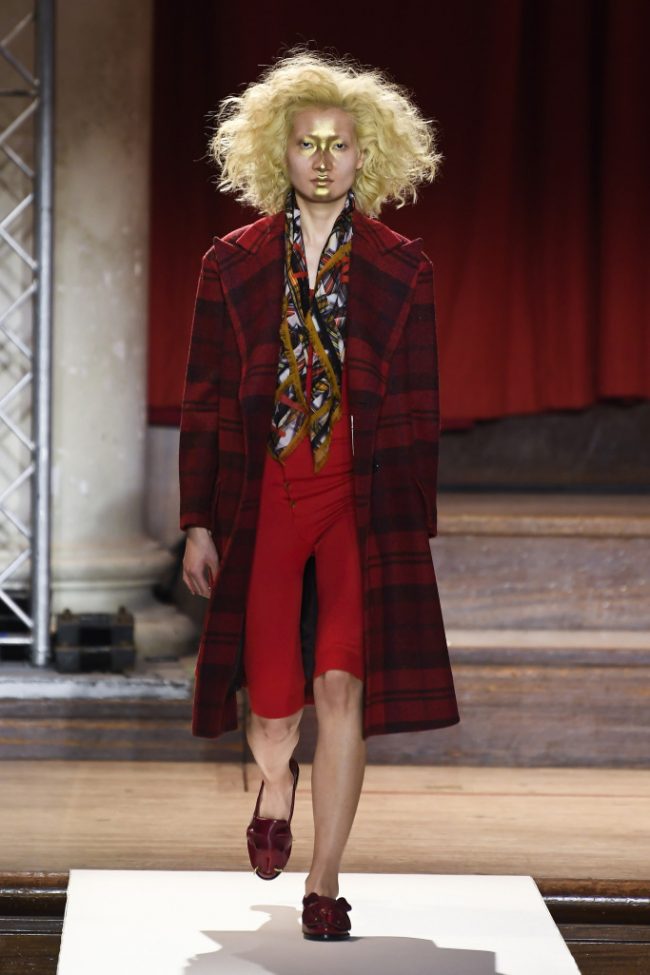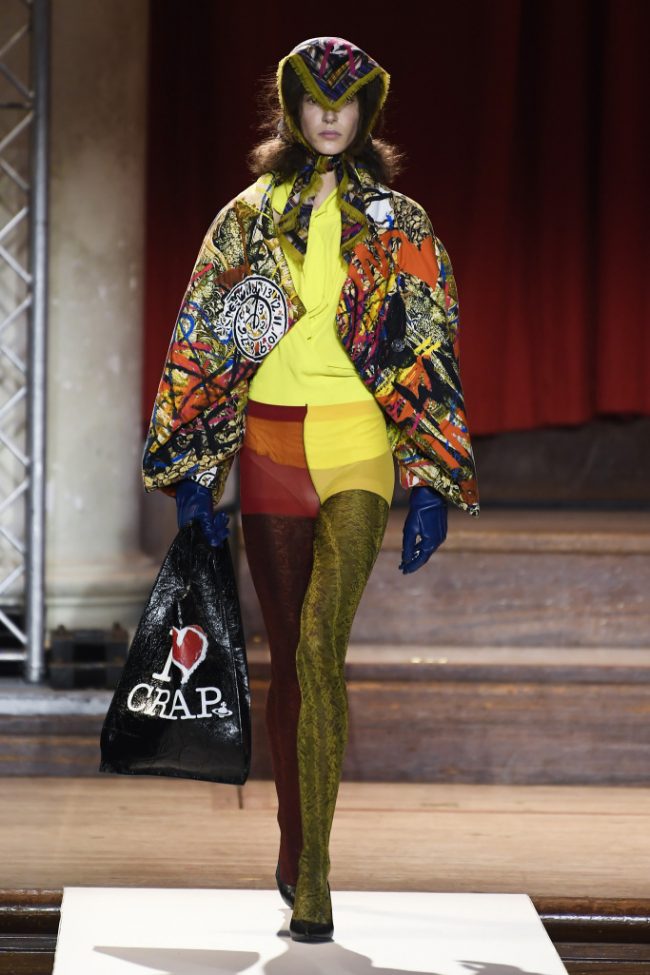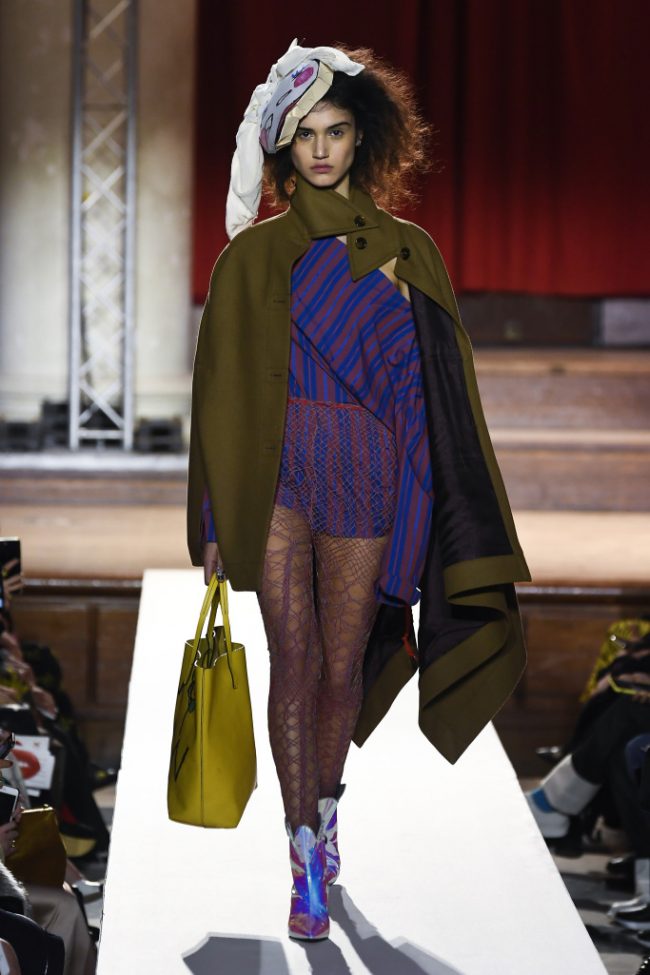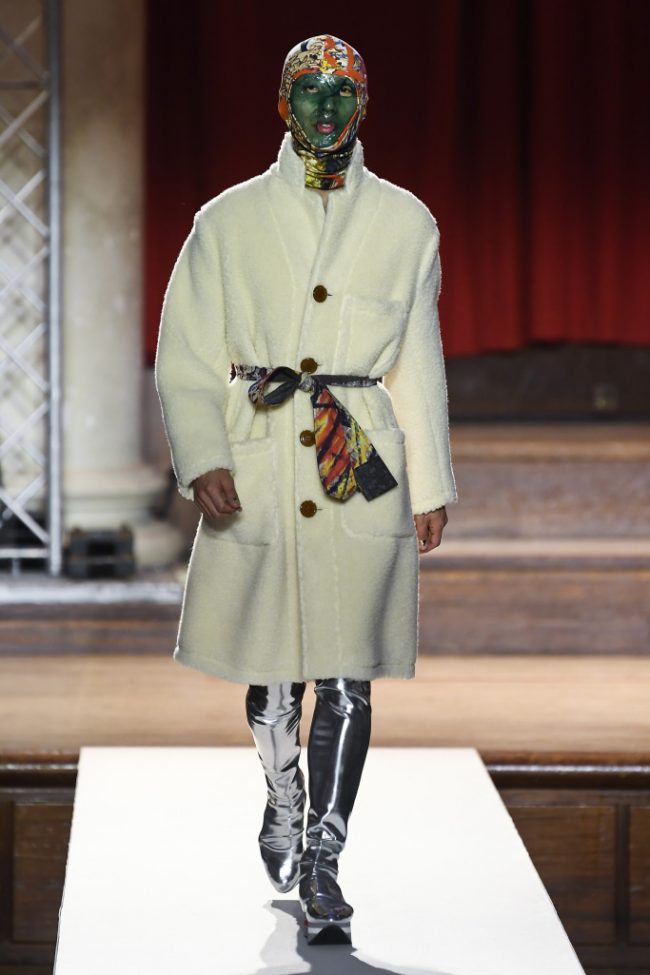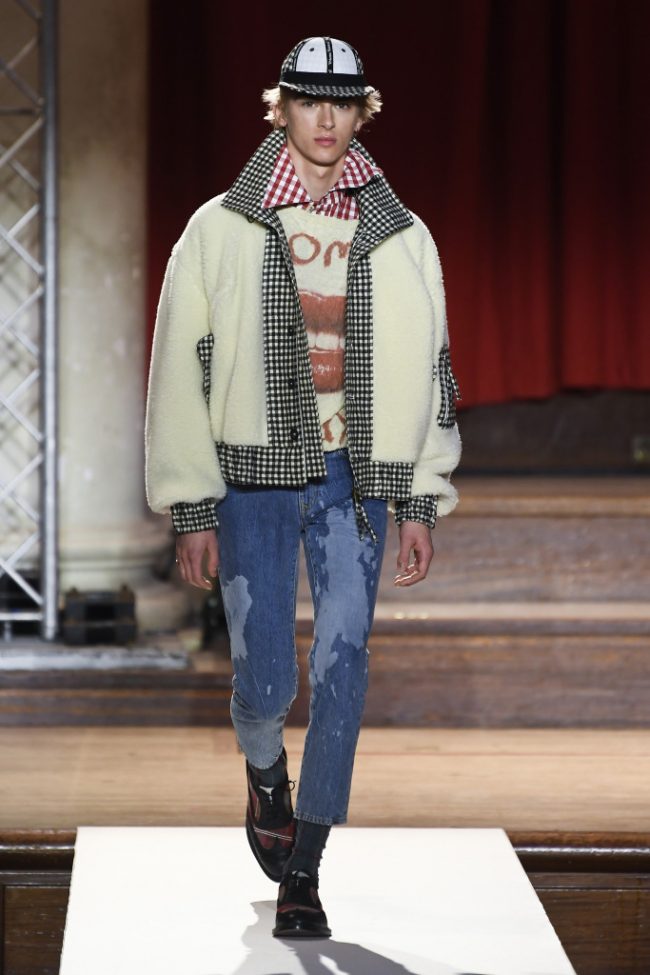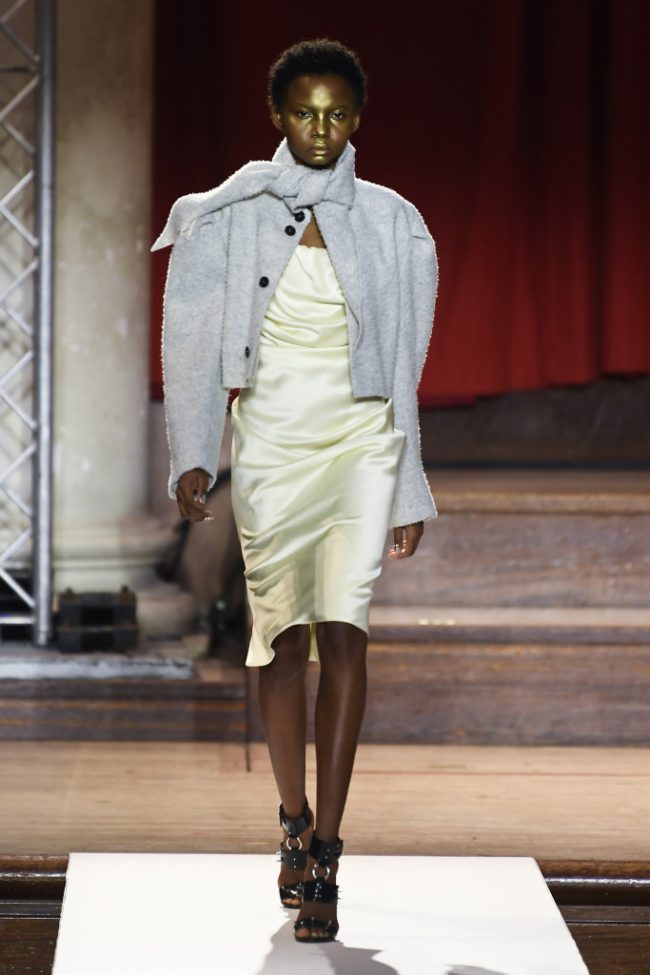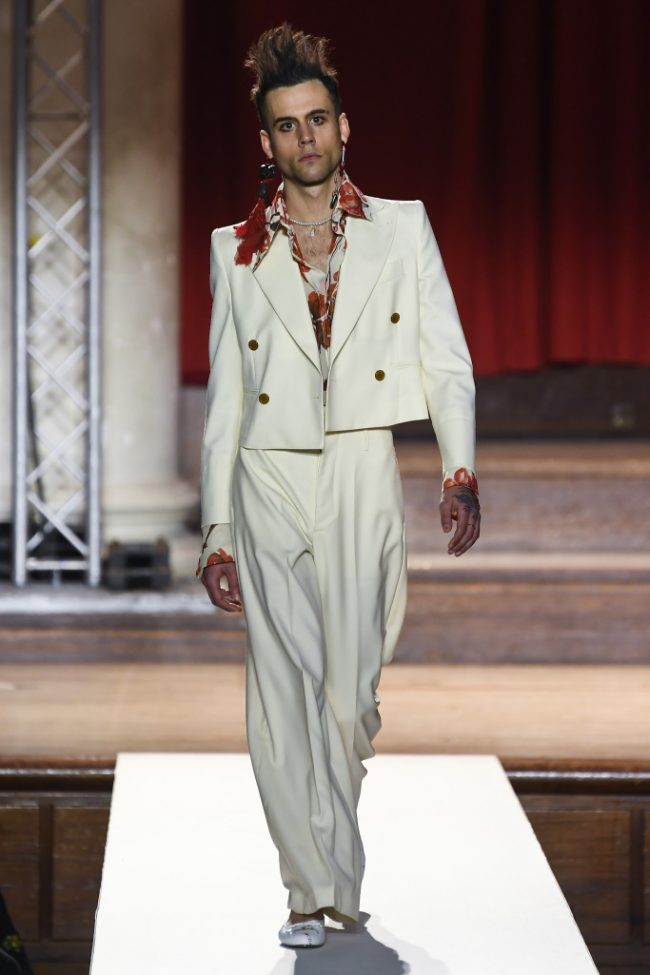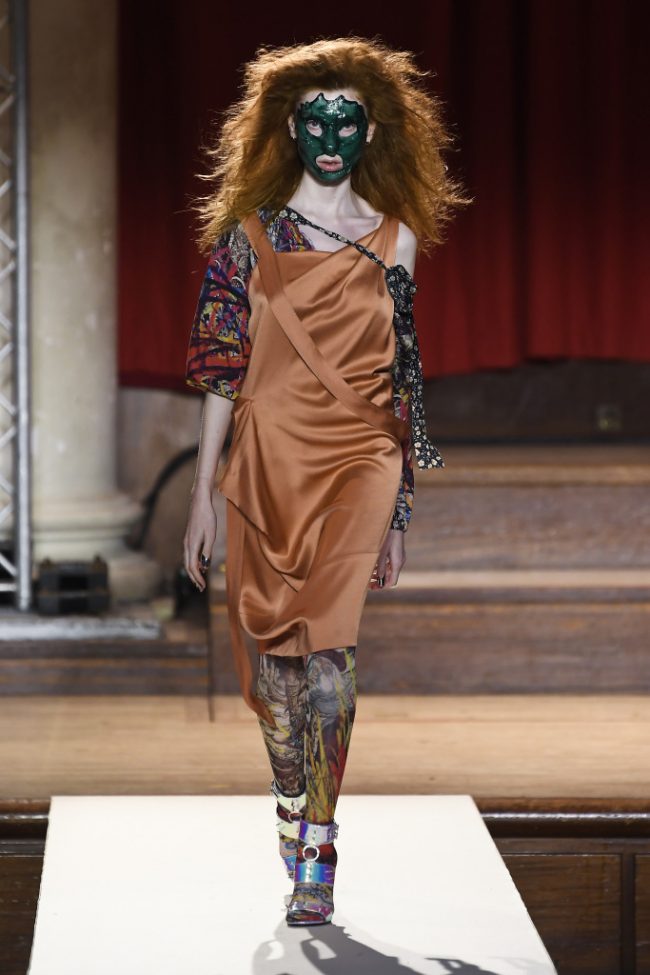 Hmmm painted mohair to look like fur??…"decent" try, only because we love mohair, but when it's crafted like a fur fling, we'd rather have the real thing! Richard Malone's fall 2019 collection was artistic and imaginative. Psychedelic patterns, odd pairings of colors, and media mixing were two ways that heightened the senses here. A little on the busy side when paired all together, but individually we could see some bright spots… pun intended!