LONDON Fashion Week Fall 2019 Trends Recap PART 1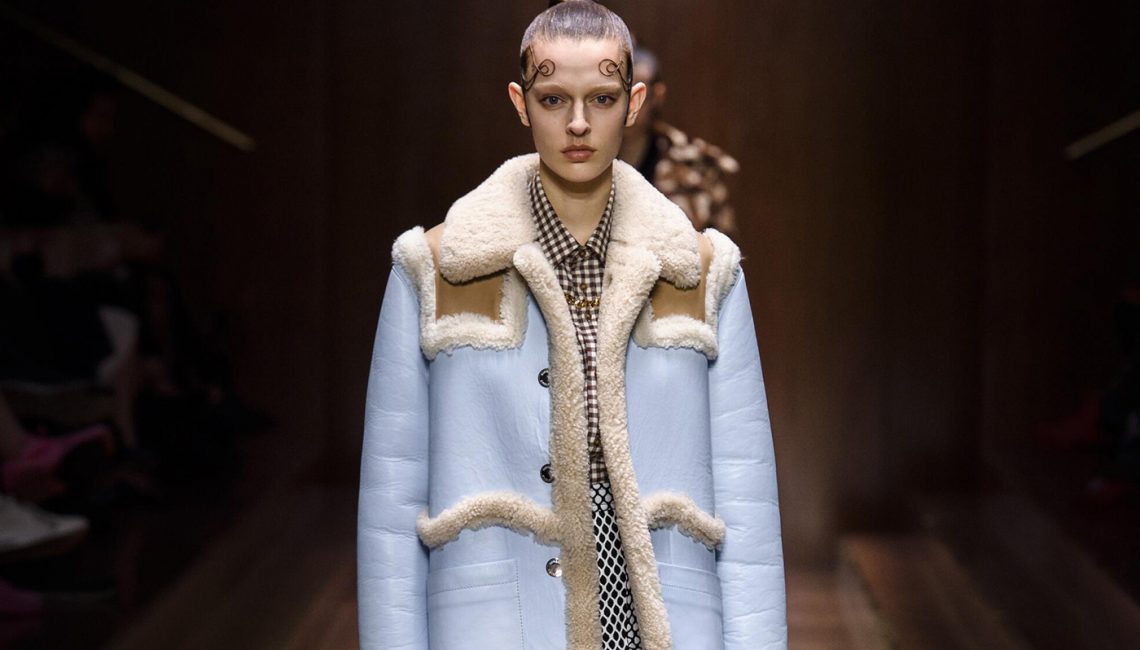 We're off to an interesting start with the London Fashion Week Fall 2019 Collections with no clear trends in sight. As with the New York shows, natural leather and supple leathers seem to be a clear front runner in the bunch. Uncharacteristic of English sensibilities, we are seeing bursts of vibrant colors that have us applauding this bold step. As a luxury connoisseur ourselves, there is one point we must make clear to luxury designers…. feathers are not a substitute for natural furs. While the country remains in a state of flux with Brexit looming, we can all agree that we look to London as the masters in dressing up street style trends and serving them up with an artistic flair. London, we have arrived!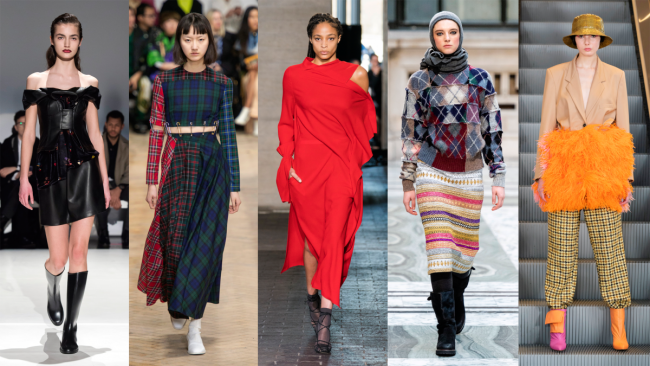 Lifting the Curtain on London Fashion Week Fall 2019
16Arlington burst into LFW 2019 with bright, bold color blocking in a variety of textiles. Marabou feathers, embossed leathers, mink, and curly lamb got the paint brush touch. Color blocking was also strategically used with basic black and white. Genius! A technicolor dream coat in black mink with bright color patterns was the piece de resistance. A muted colored stained glass patterned curly lamb was a slight departure from the bright colors. It was a welcome romantic, warm vibe to temper the collection and create the divide.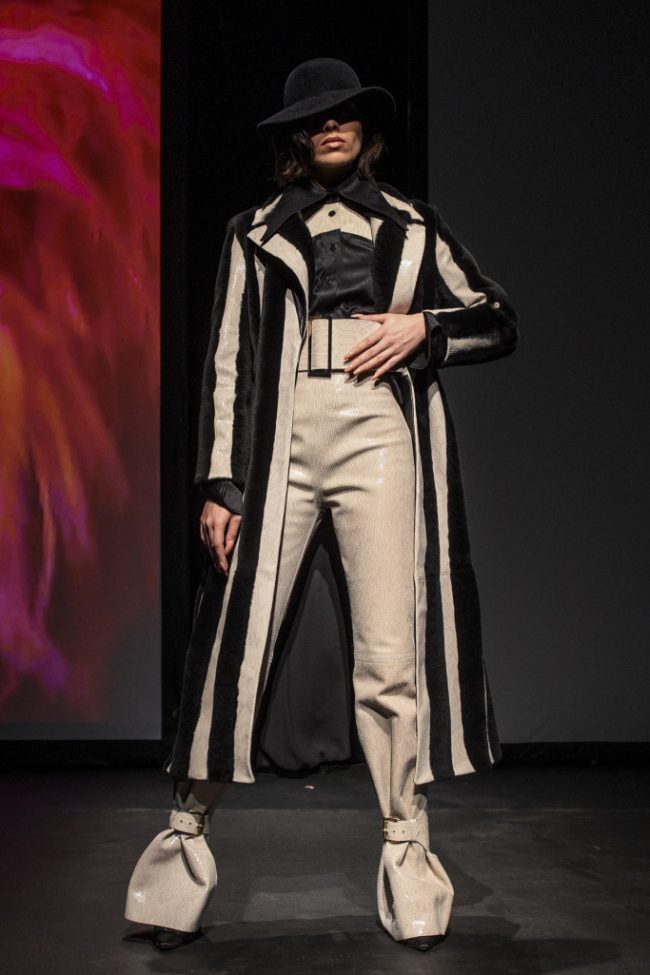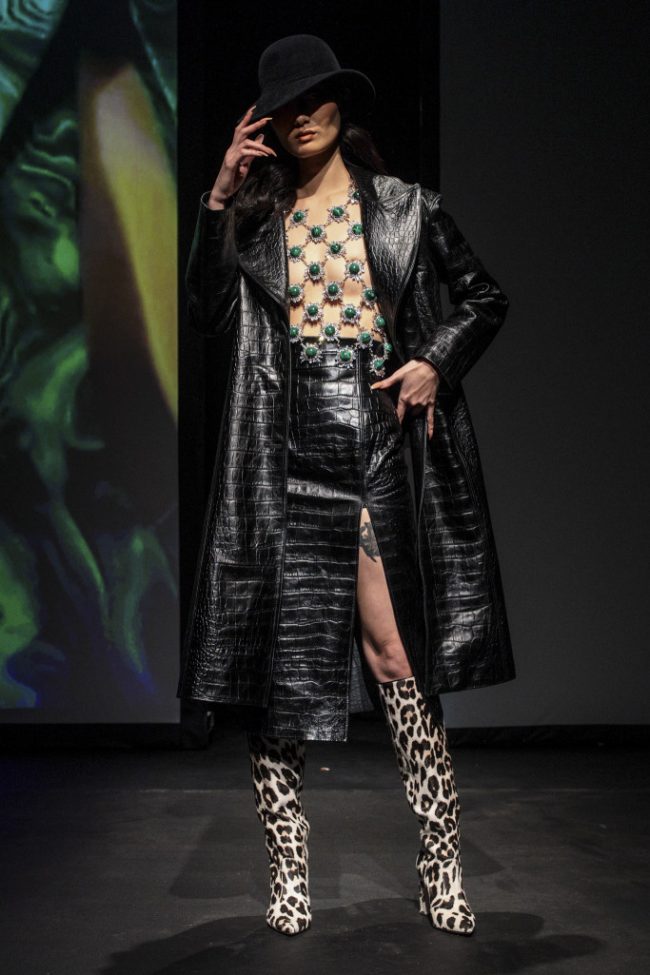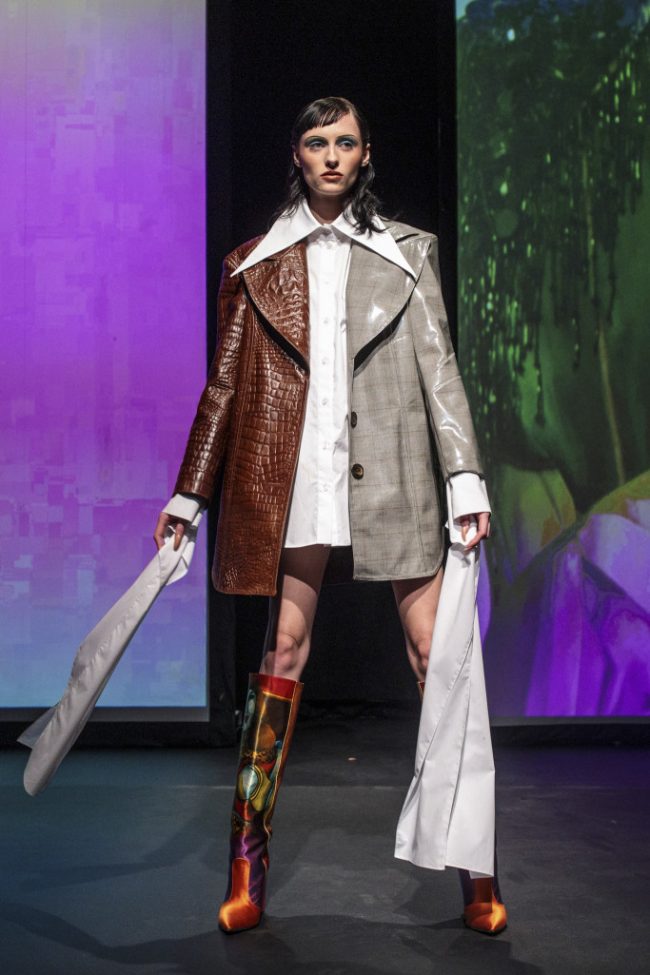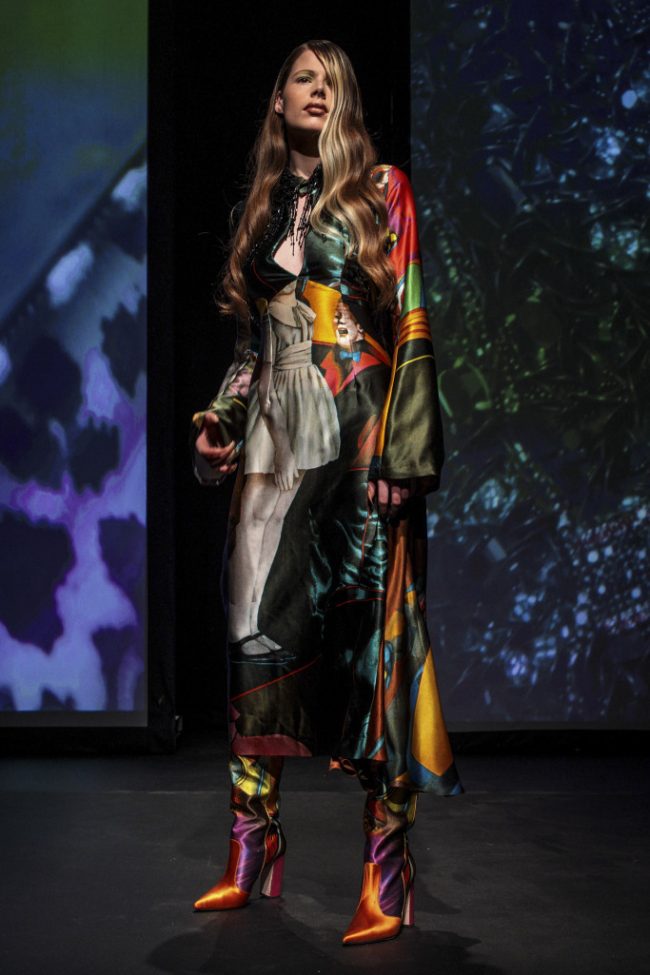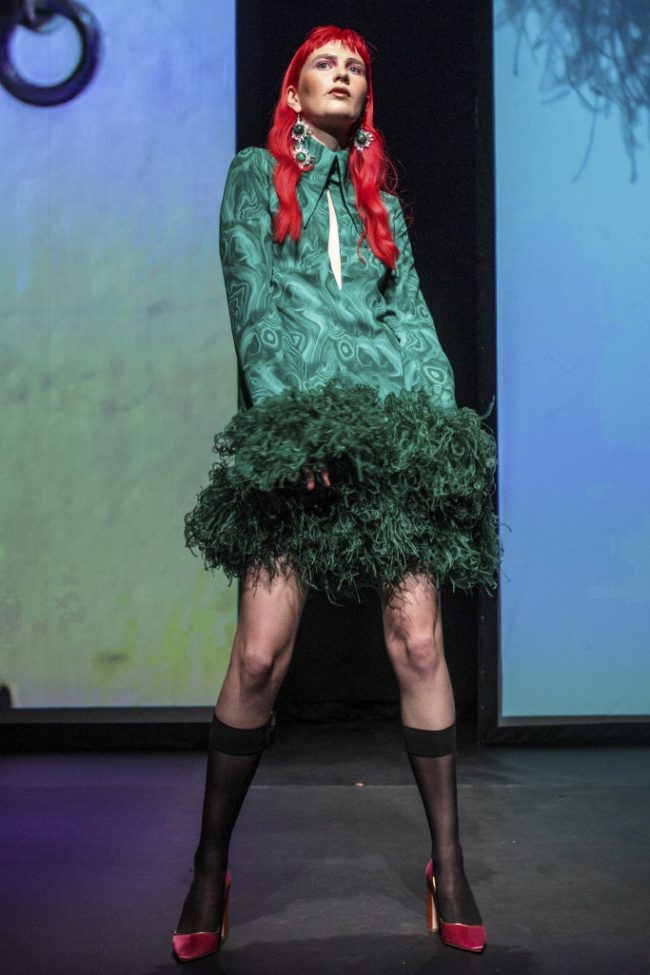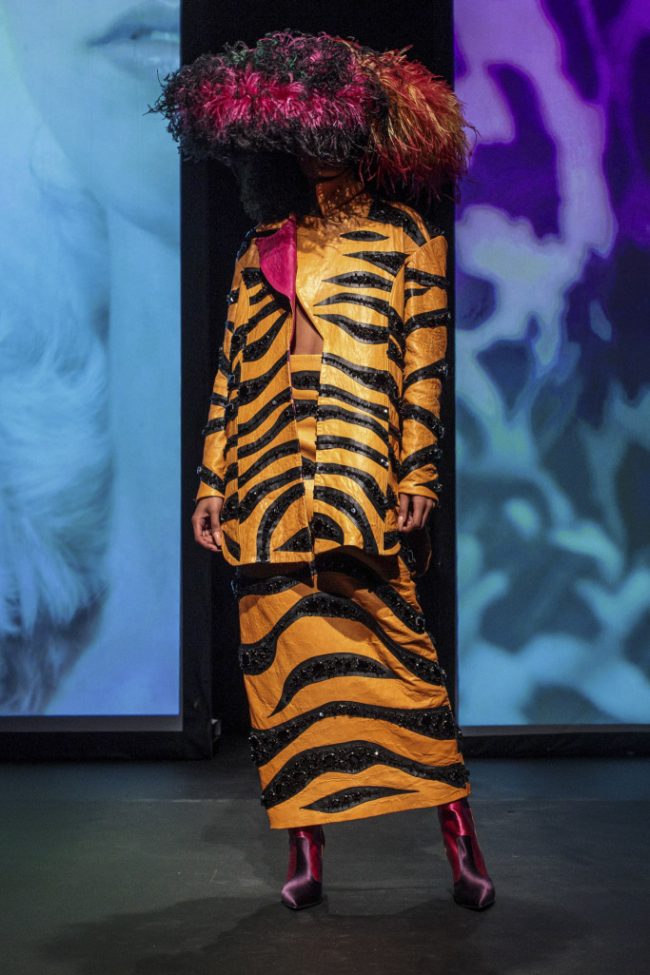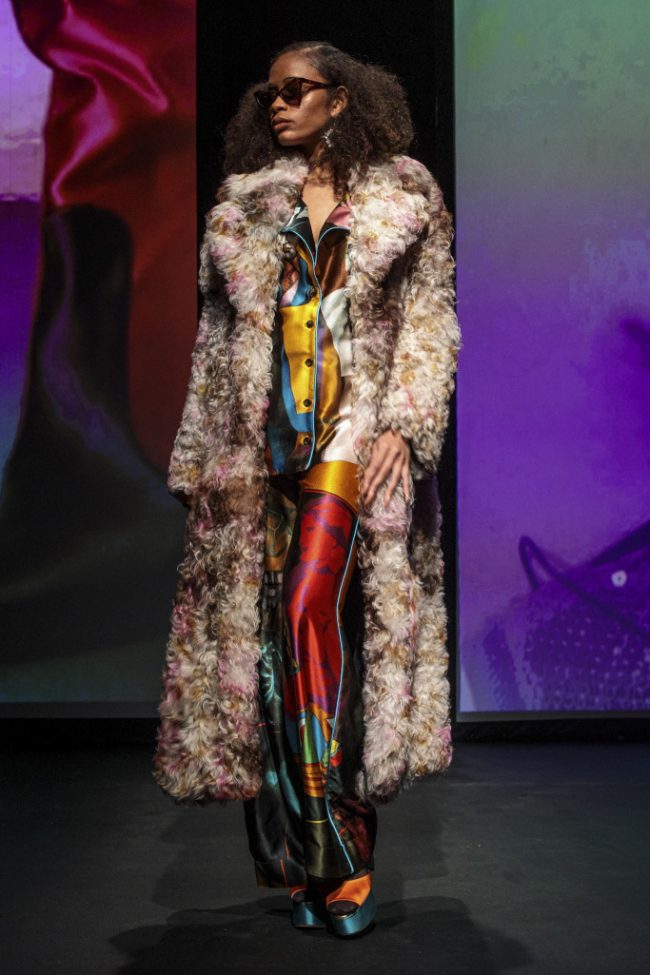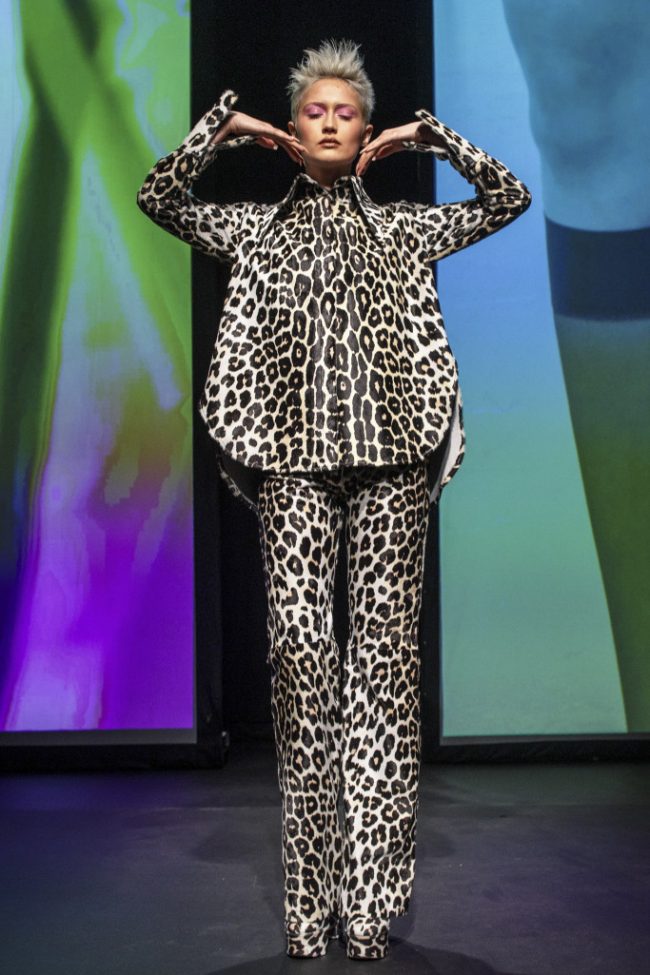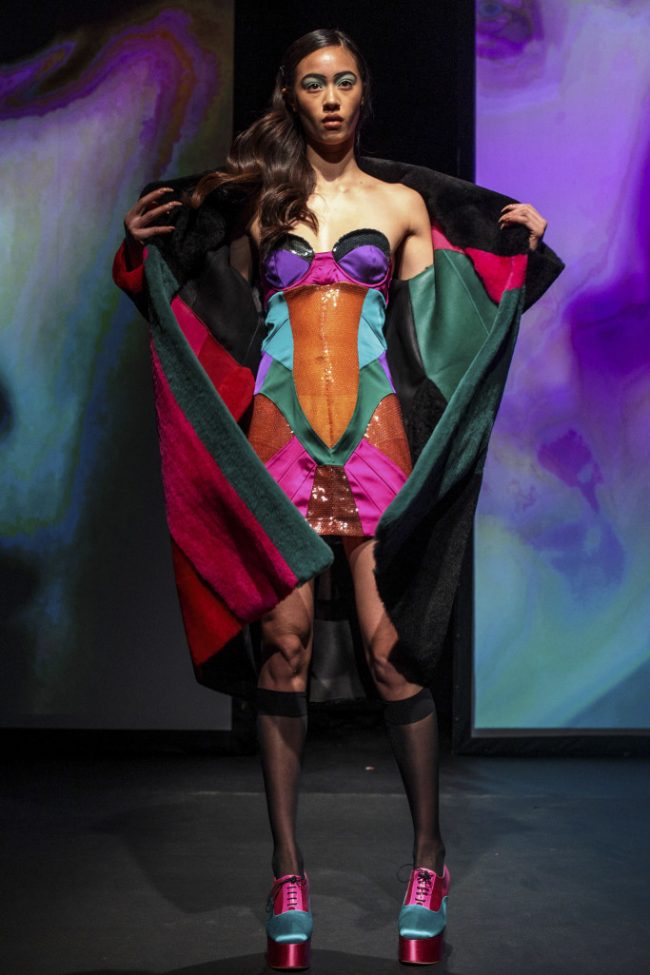 Marabou feathers on everything seemed so….so…. last season. The use of it for Peter Pilotto's fall 2019 RTW was a bit disappointing  wrapped up in a lot of fluff, flounce and extra parts. If color and watercolor-esque patterny is at the top of you must-haves for Fall 2019, then you probably feel different. All seemed ho-hum, EXCEPT when he paired it with a sherbet orange colored Russian broadtail coat. It was long and lean, with large lapels and an elongated bathrobe tie. We couldn't image doing it any better!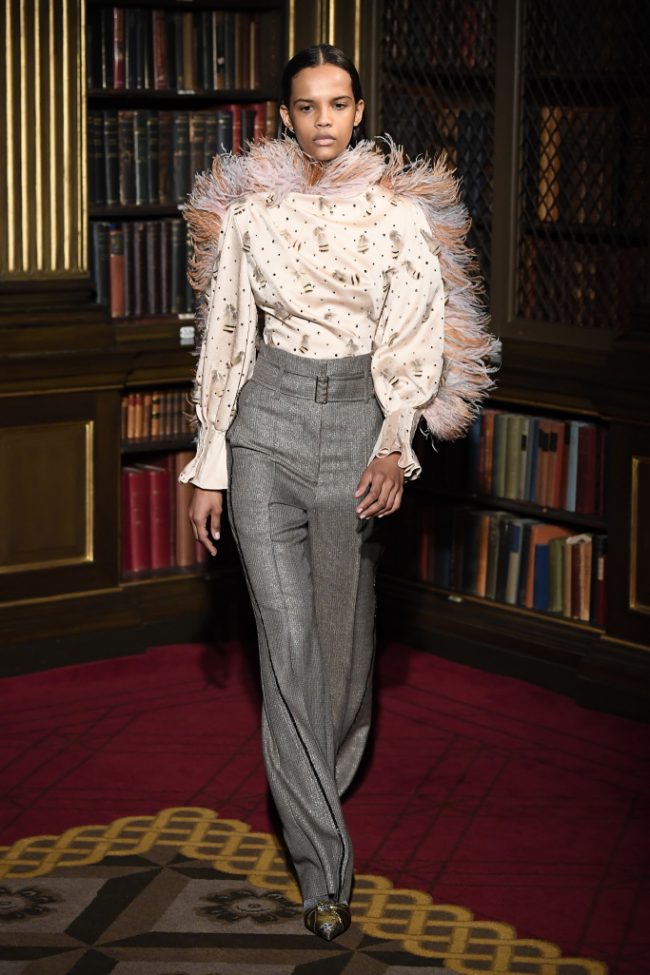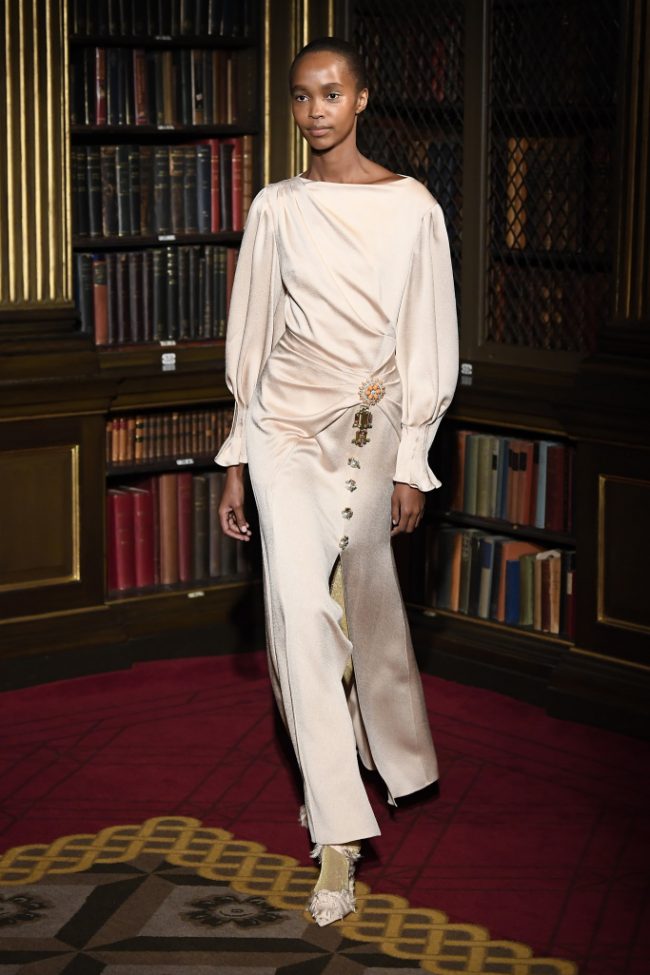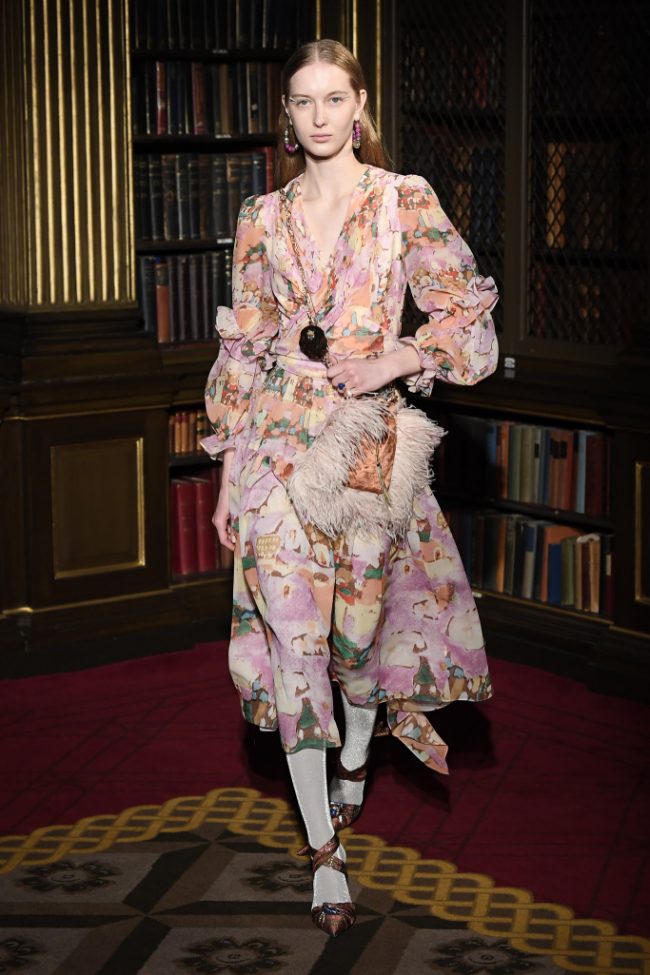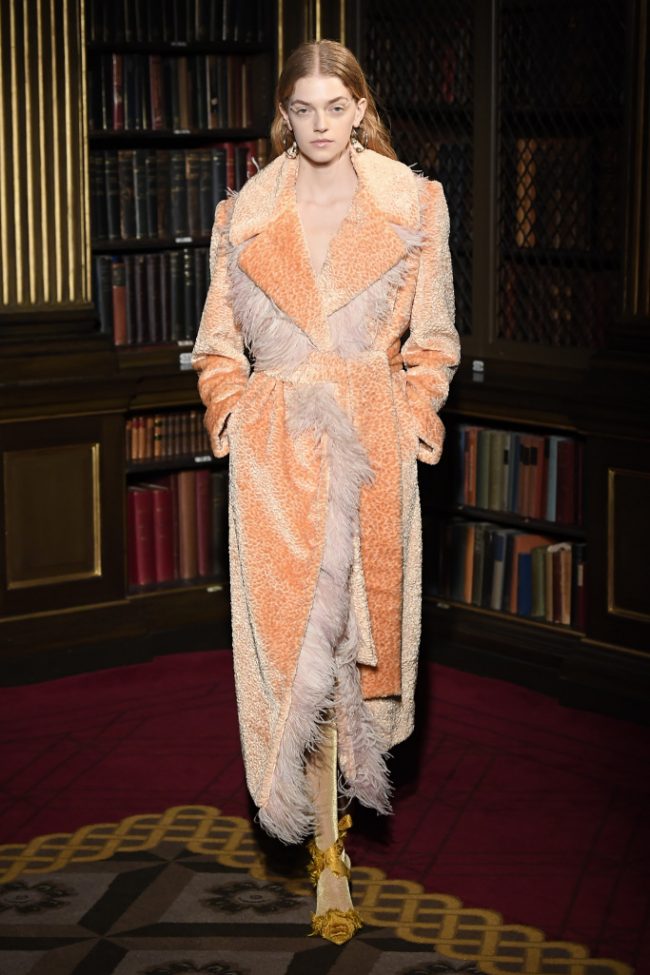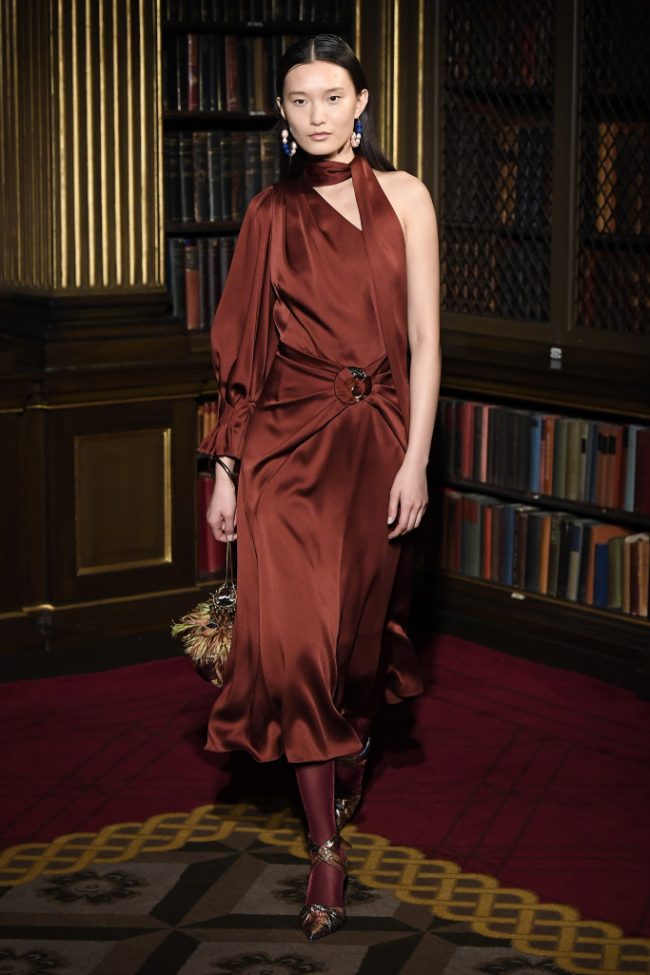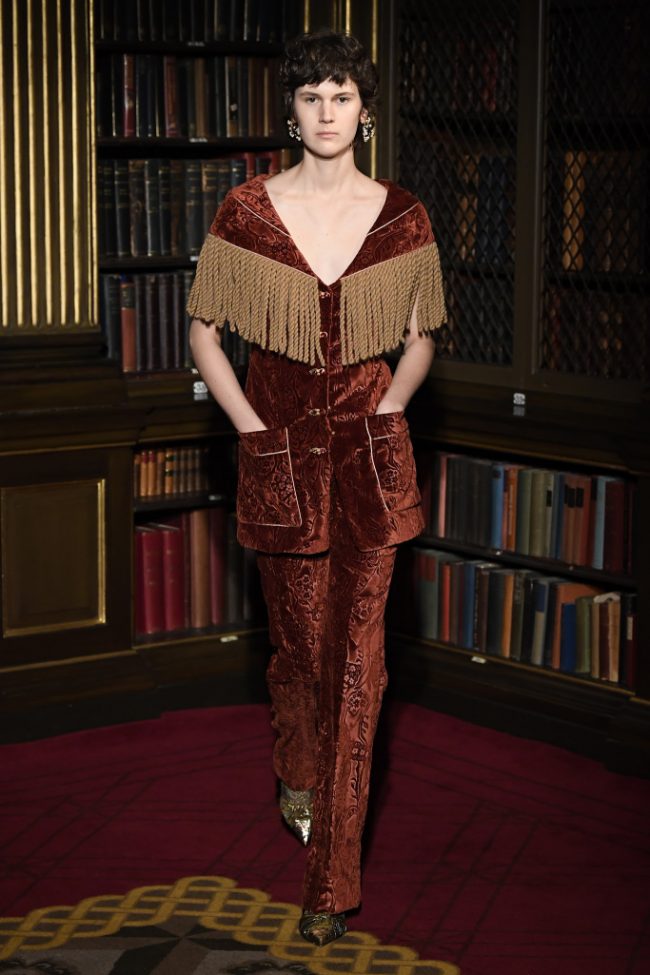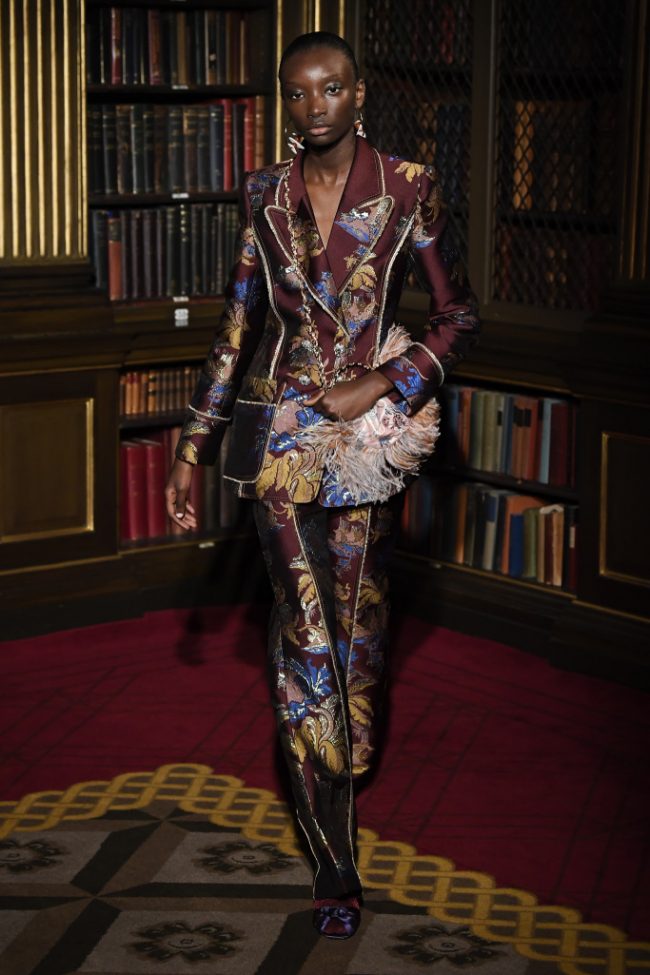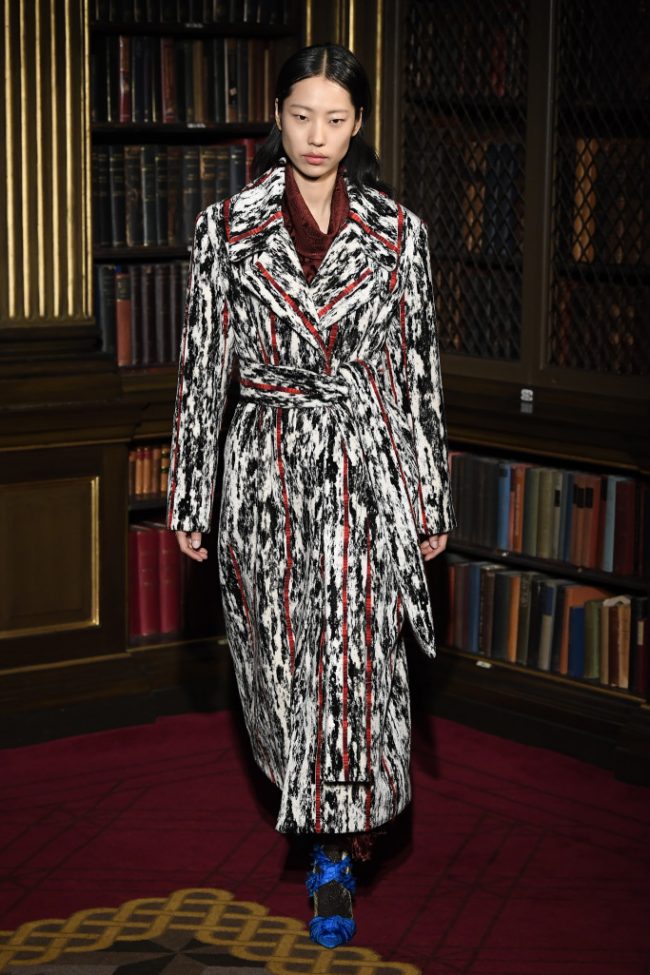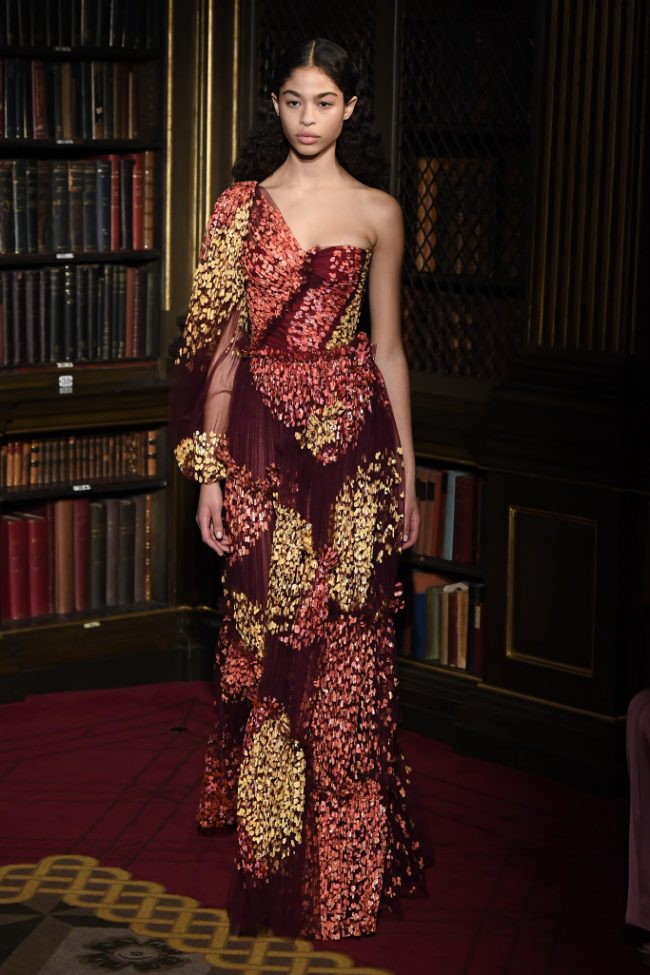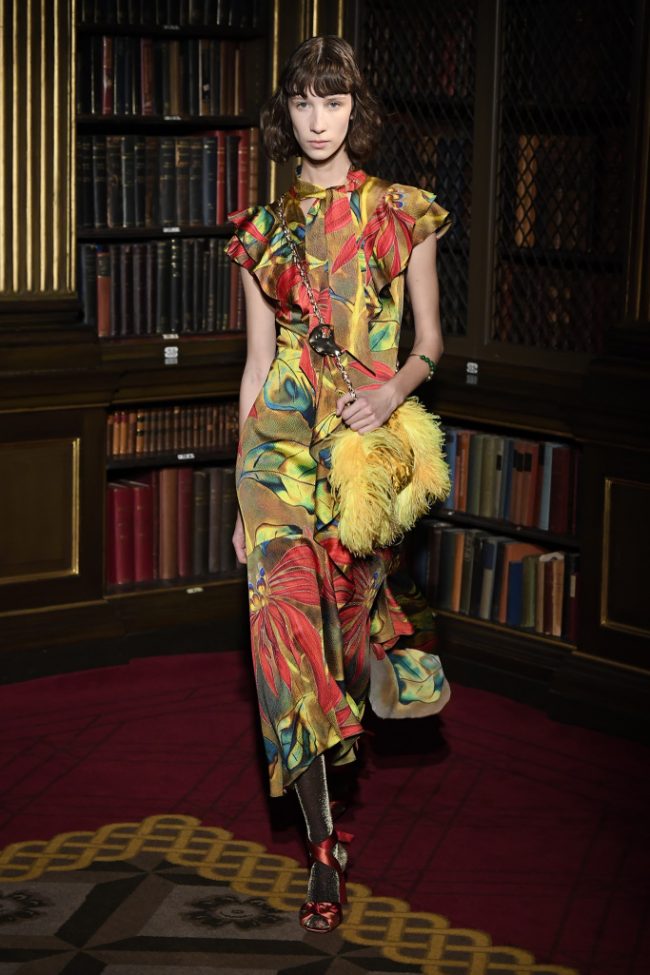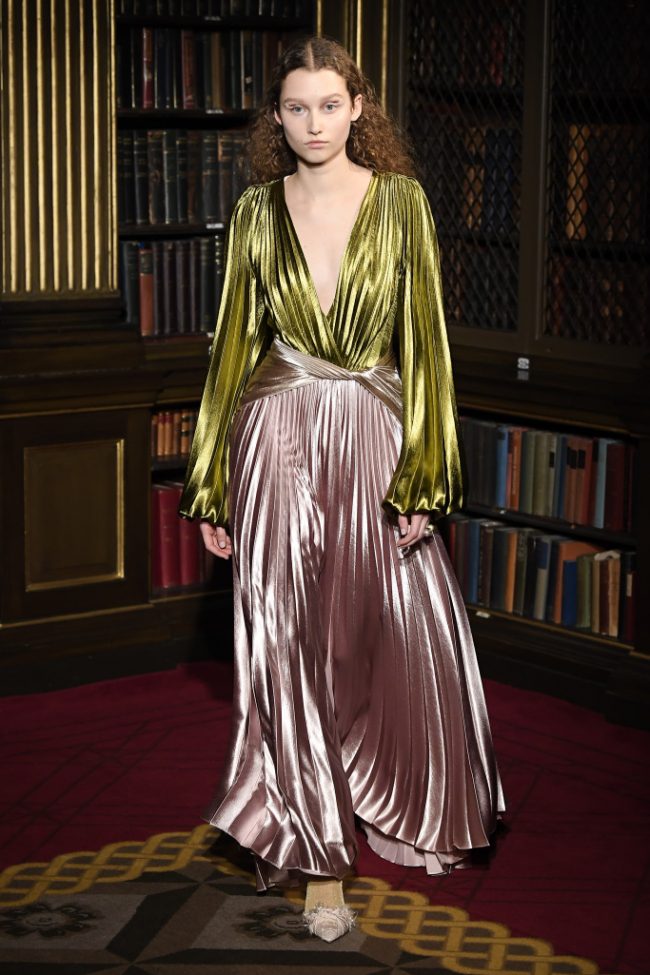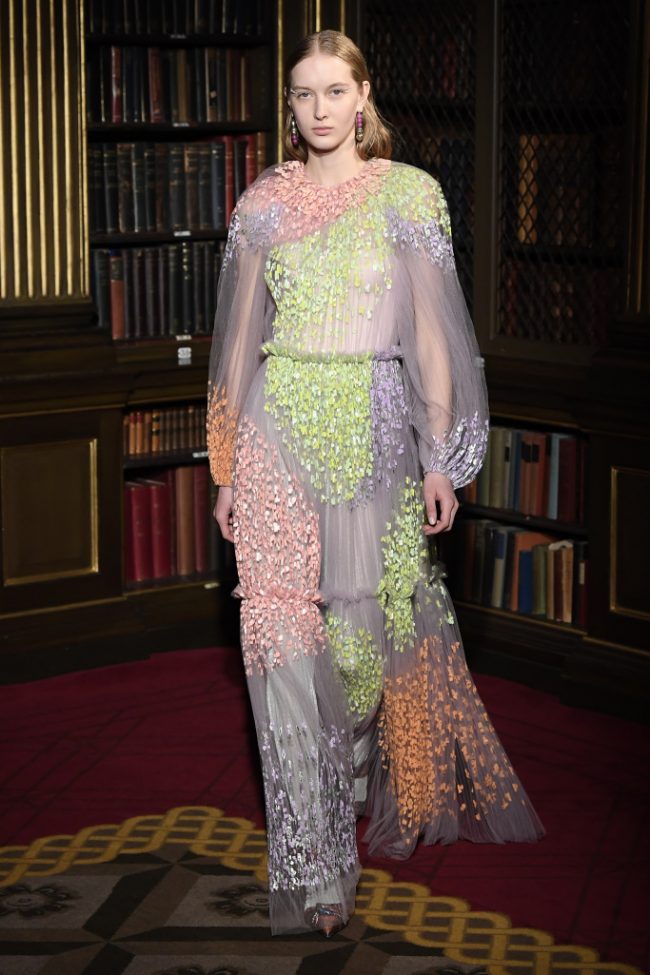 If you've ever wondered if there's such a thing as "success in excess" check out Burberry's RTW collection for fall 2019. 106 stunning looks for him and her, it was the outerwear that, of course, stole the show. An oversized black leather moto jacket piped and lined with generous ivory shearling was just such an example of some over the top awesomeness. Quilted puffers done in the signature Burberry plaid were walking billboards for the brand and for your personal cool factor. But, why oh why, use faux fox when it looked so unreal? Burberry is so well known for outwear-it's warmth AND style-this faux stuff will never do. I have to believe that true purveyors of luxury will be sorely disappointed with some of these "supposedly" luxe offerings.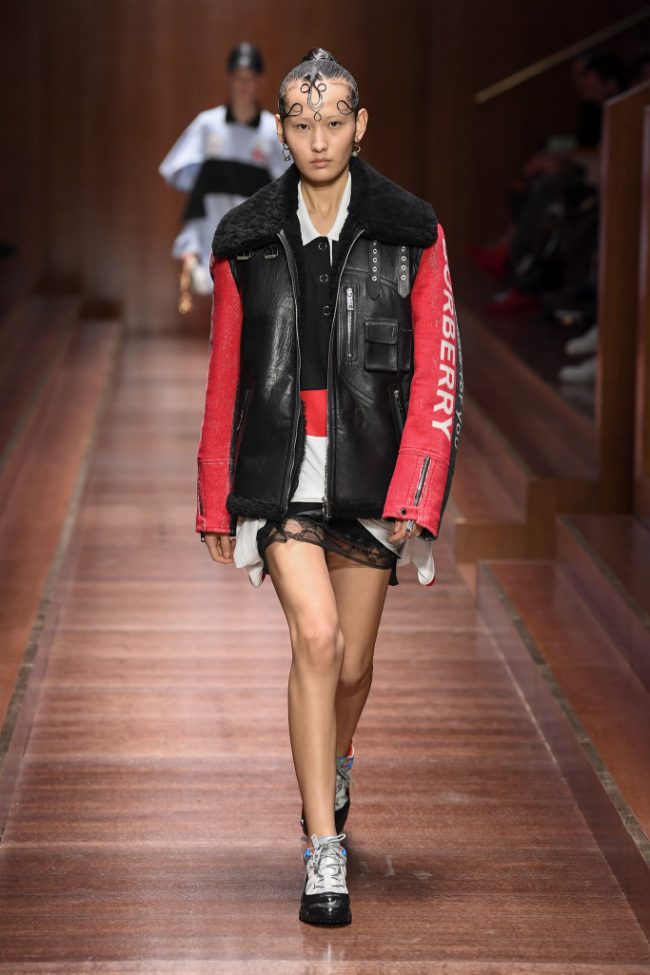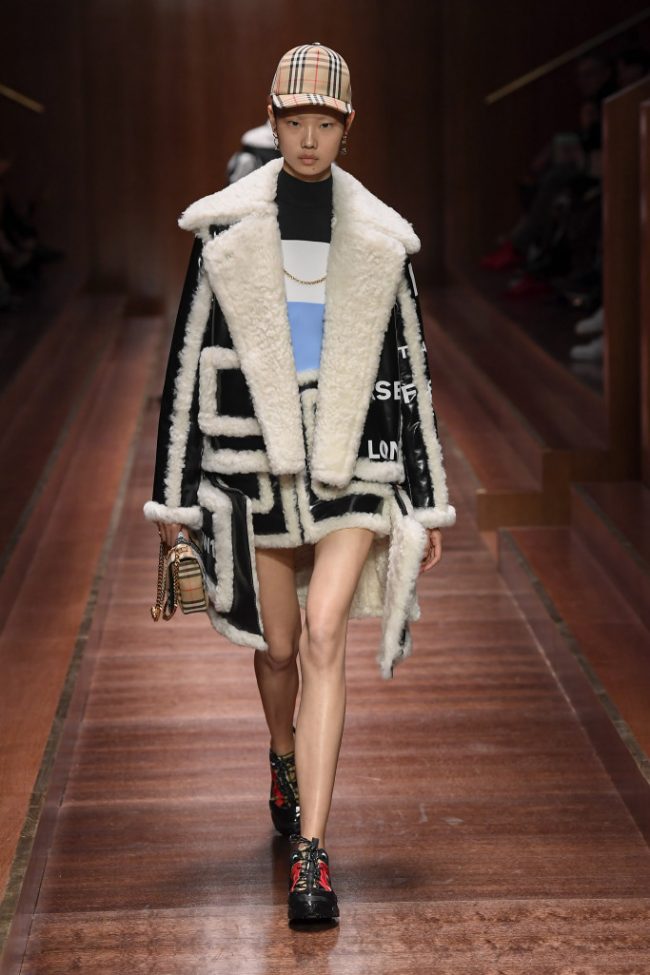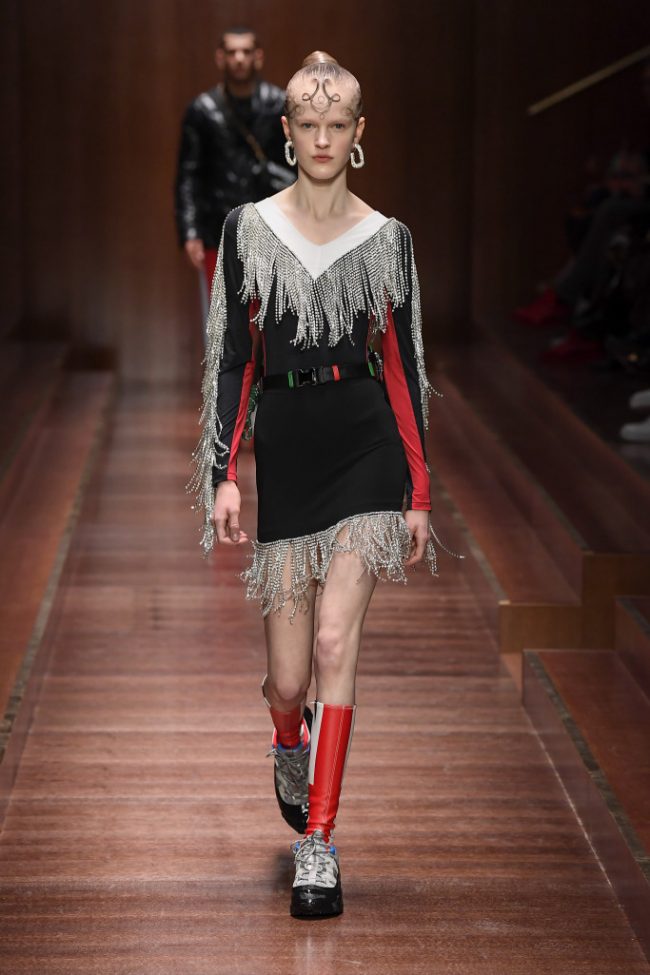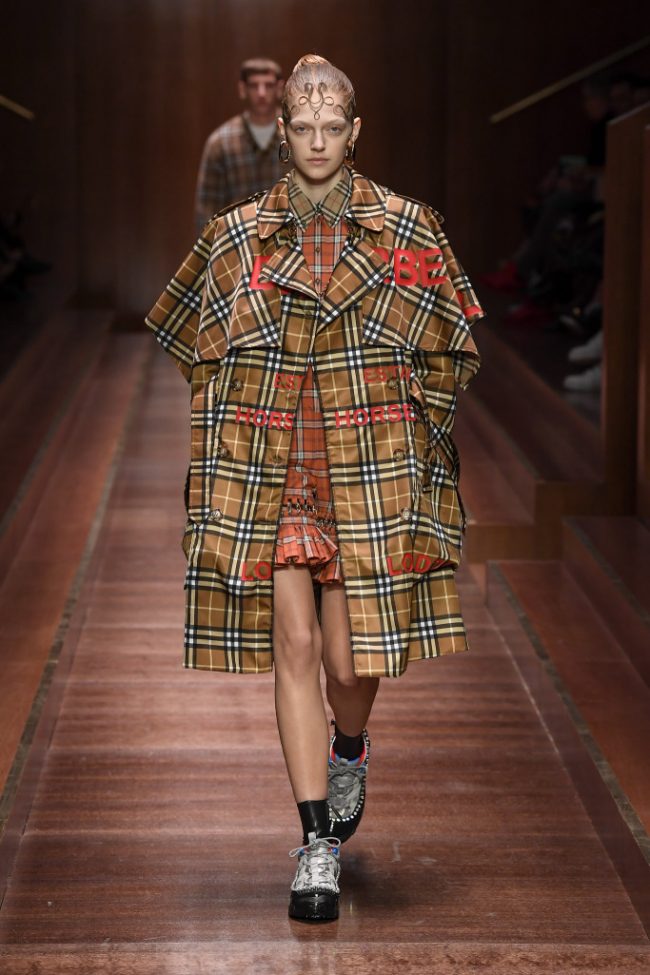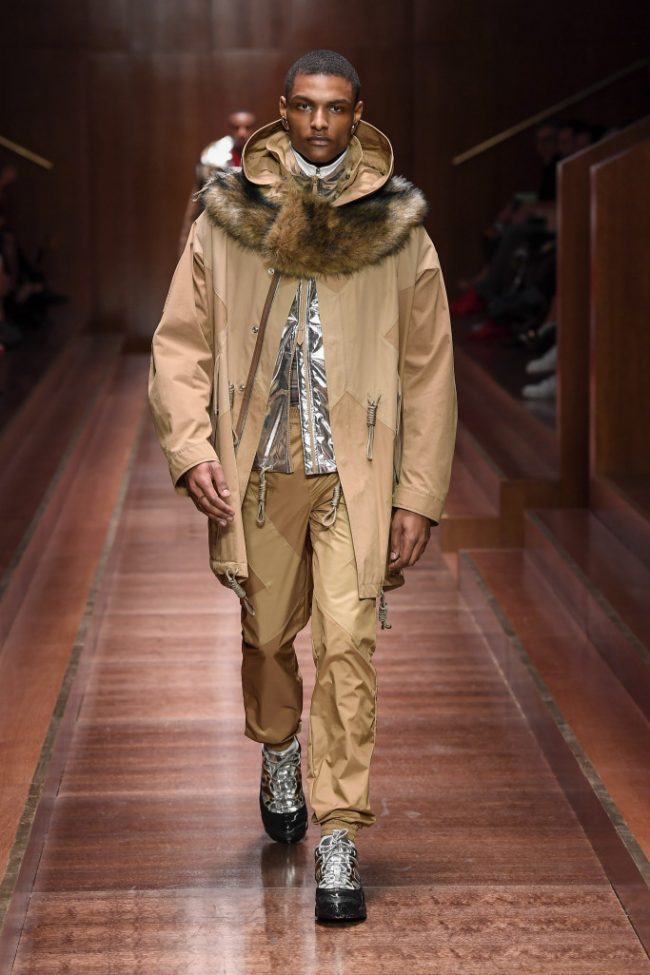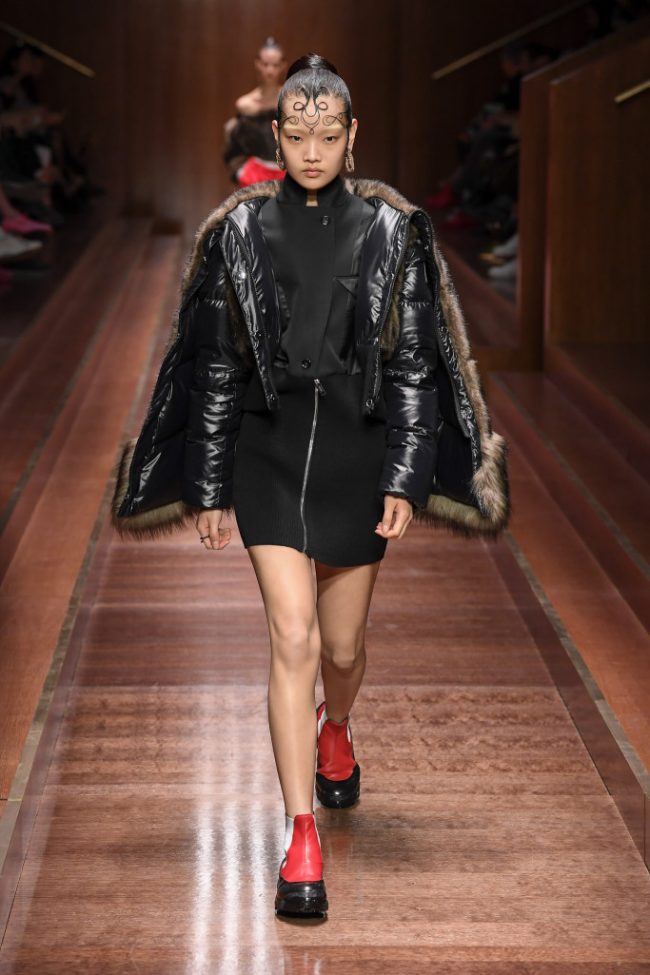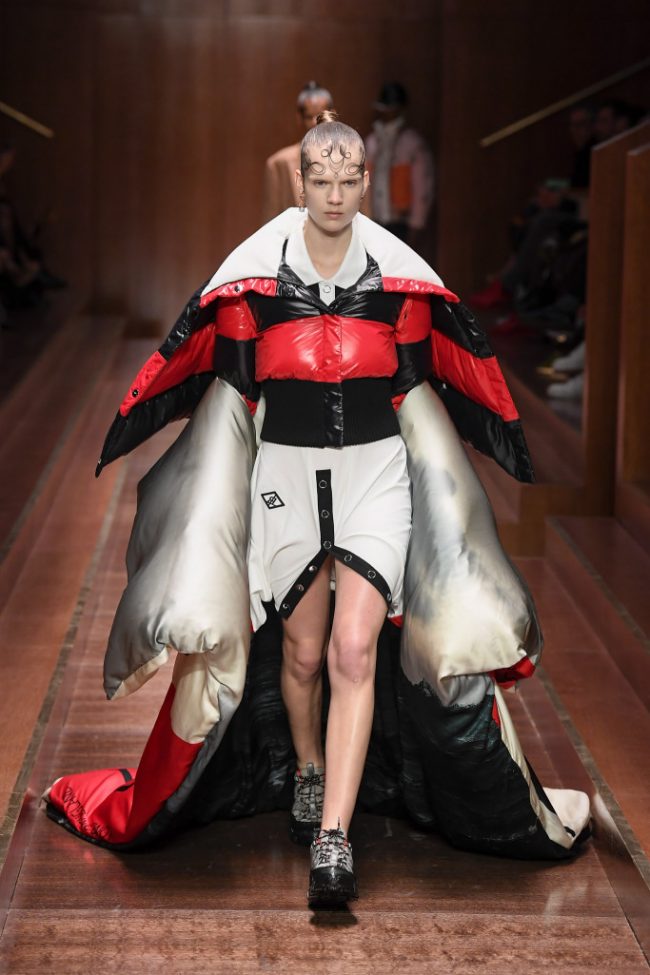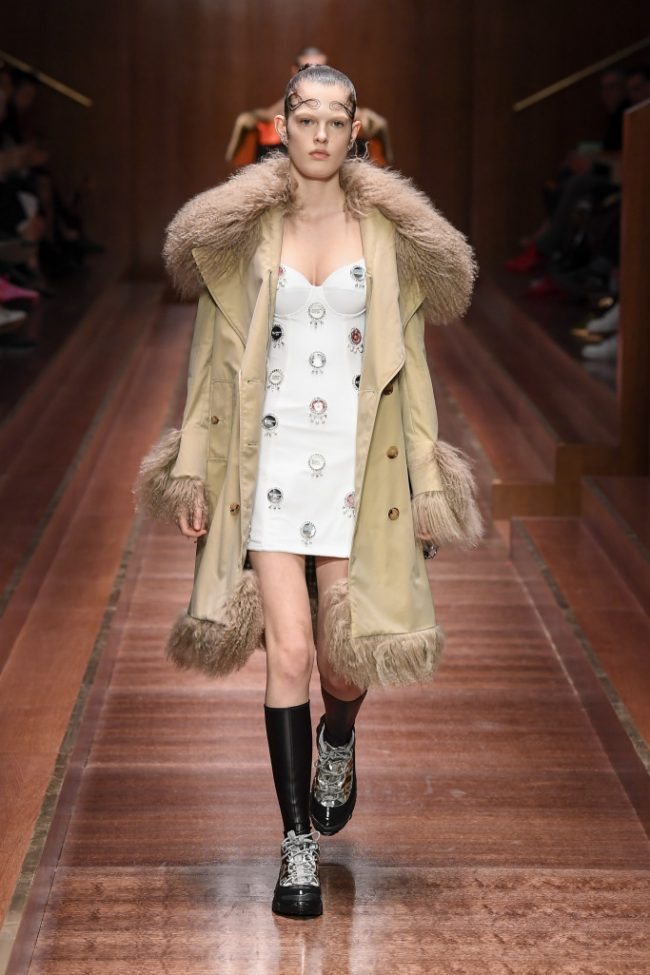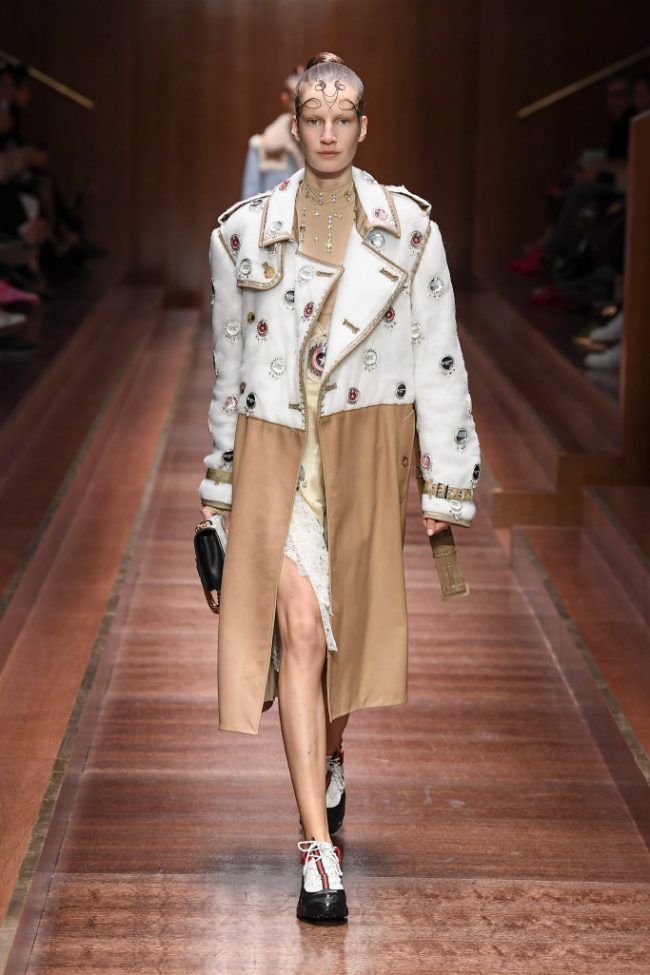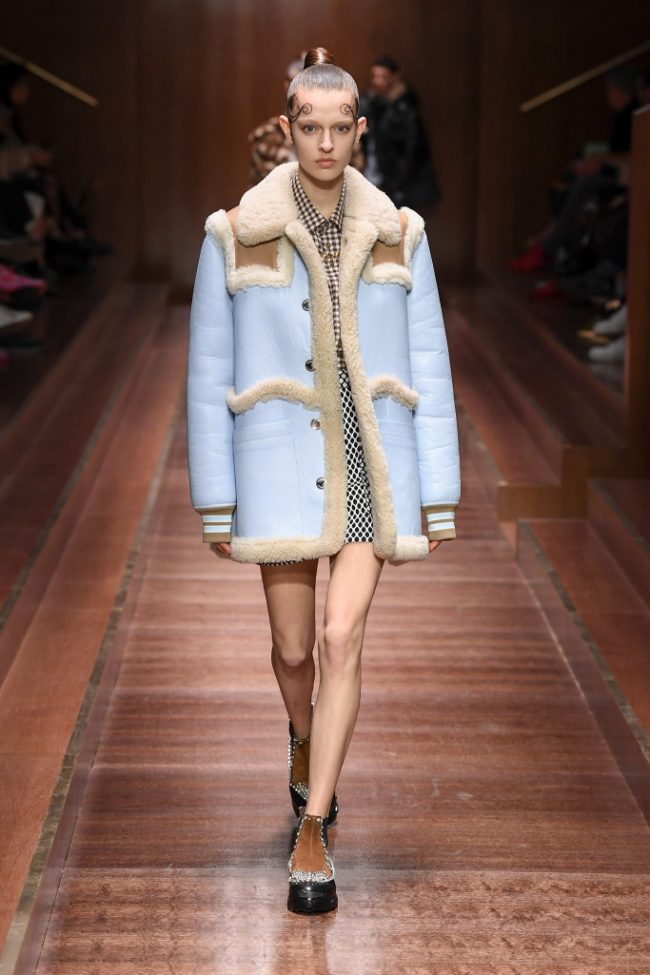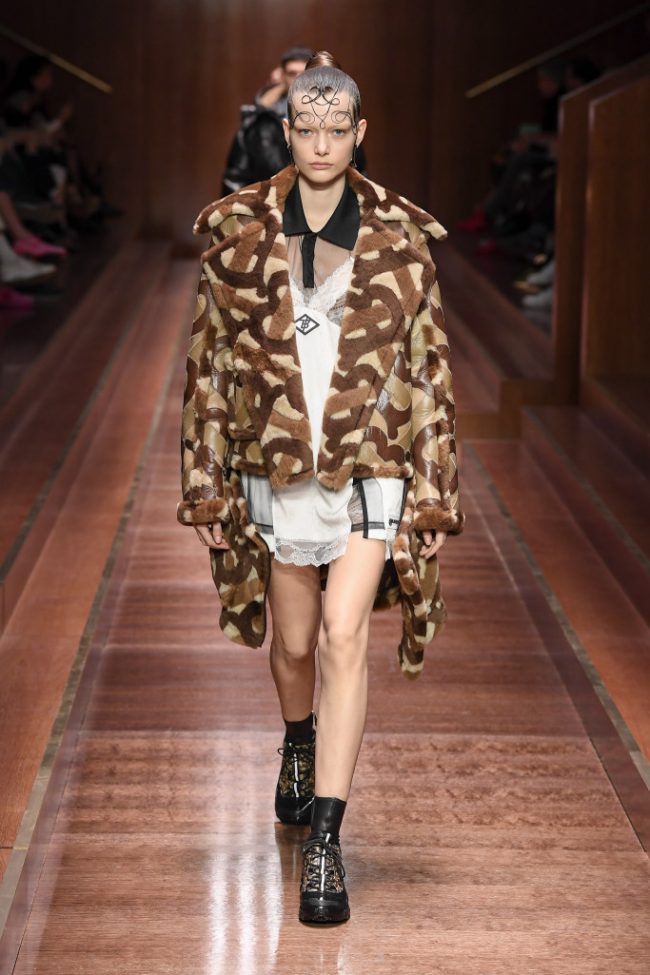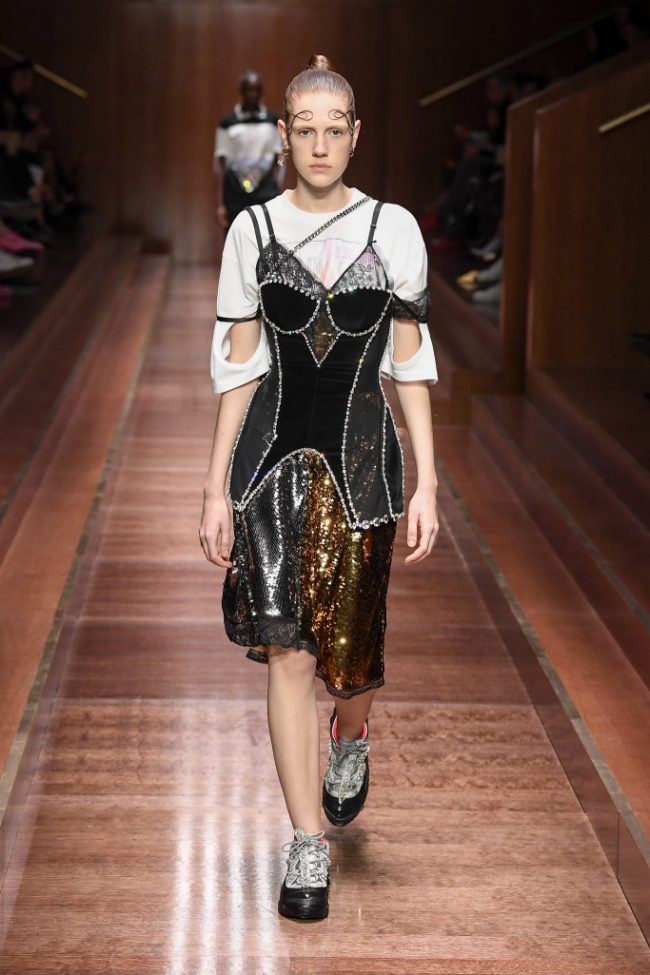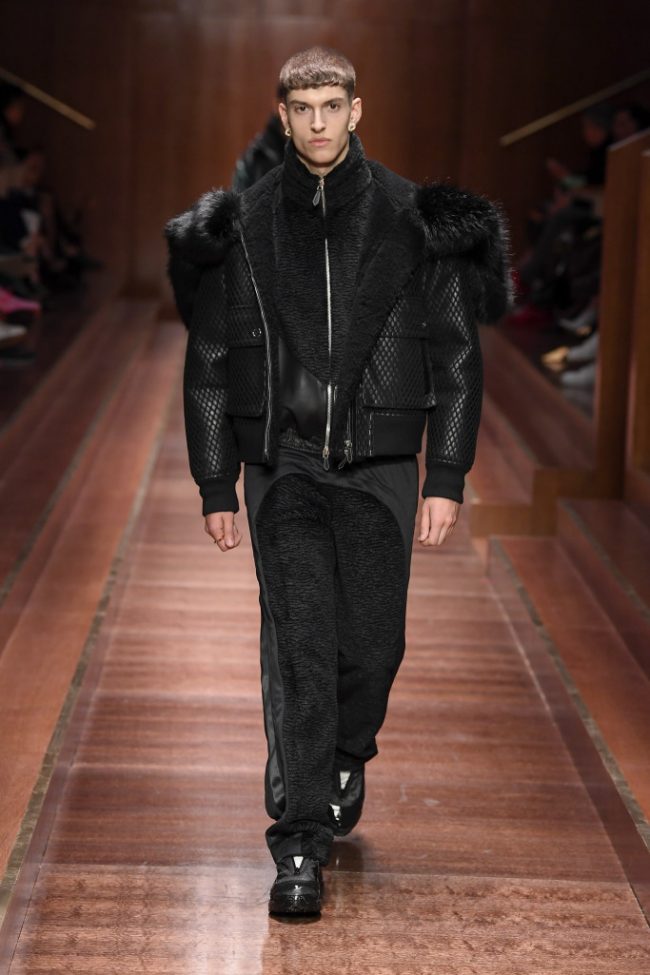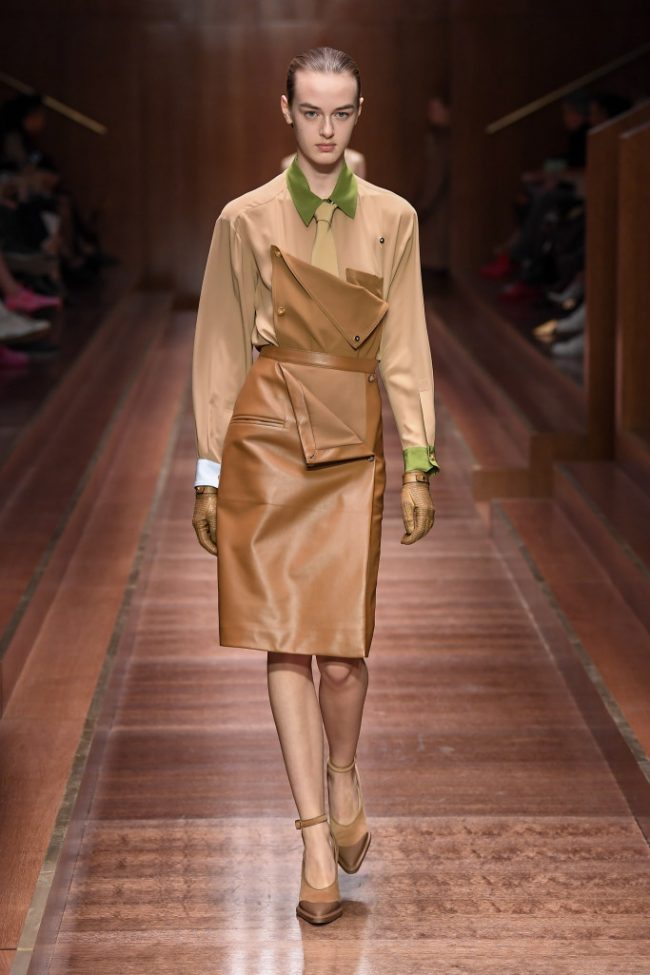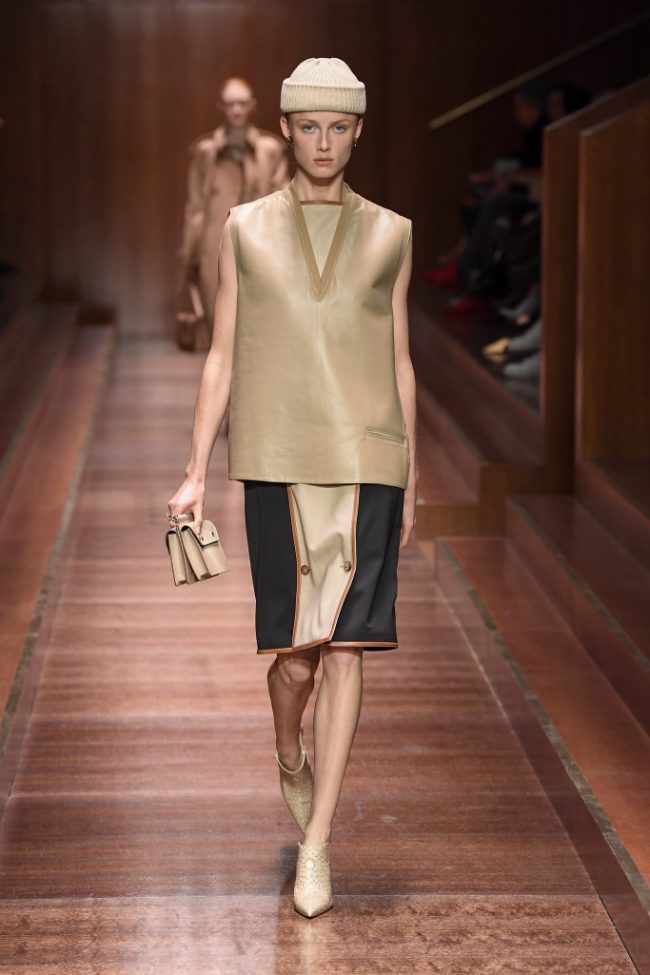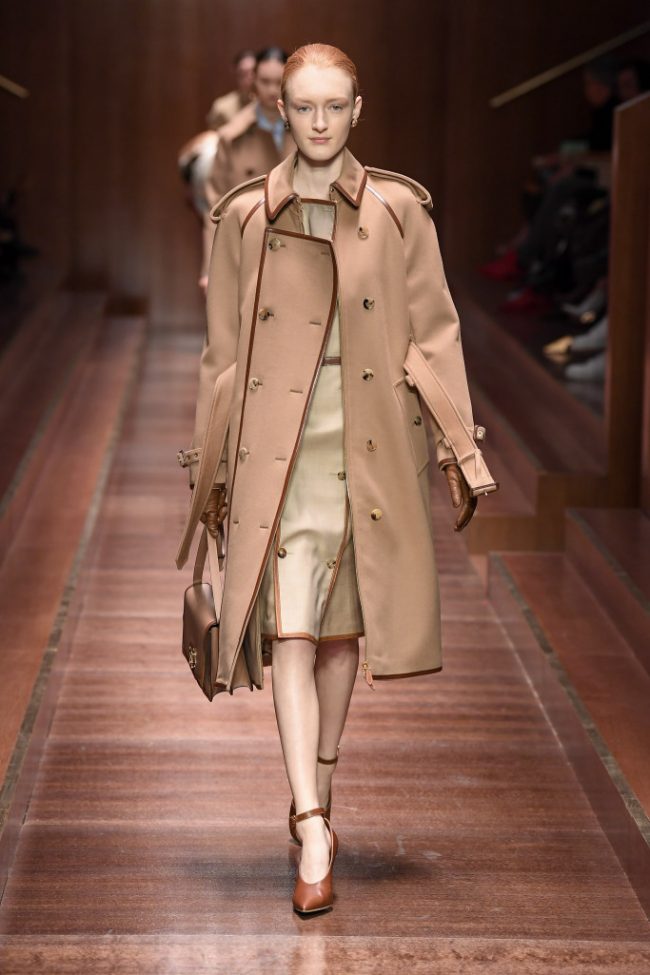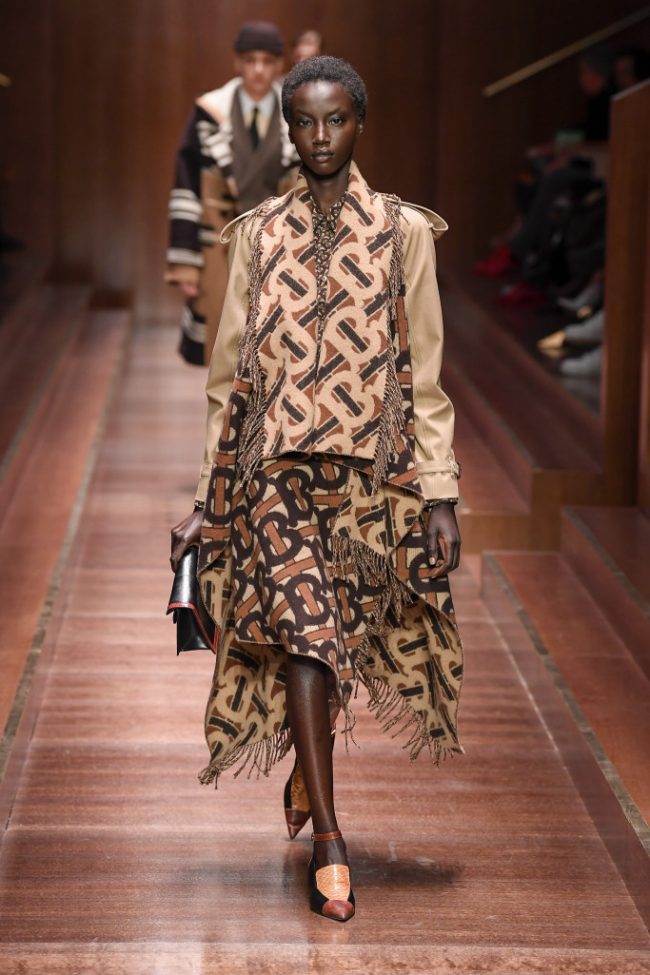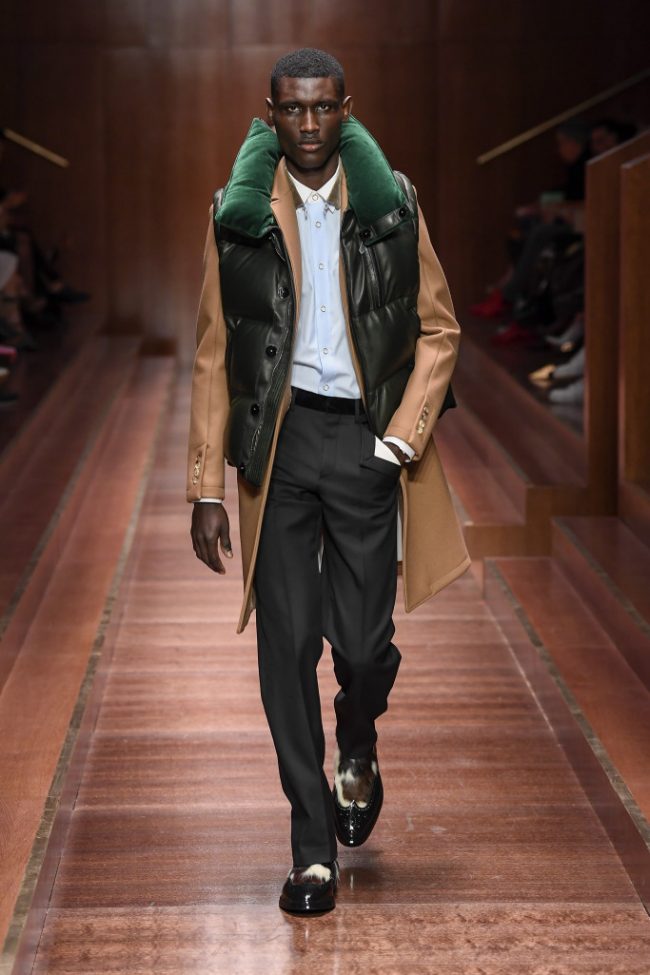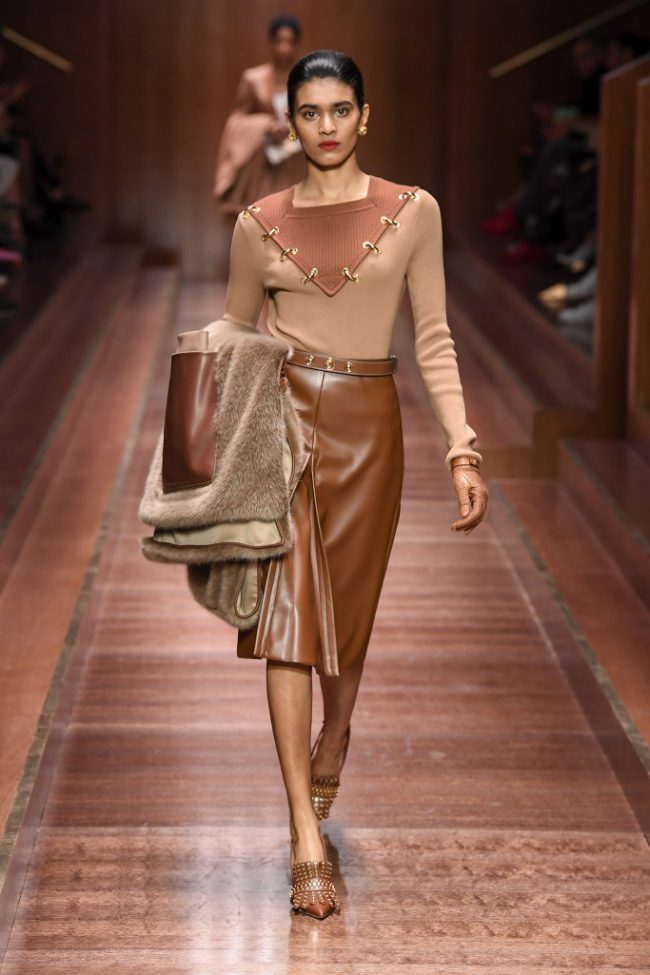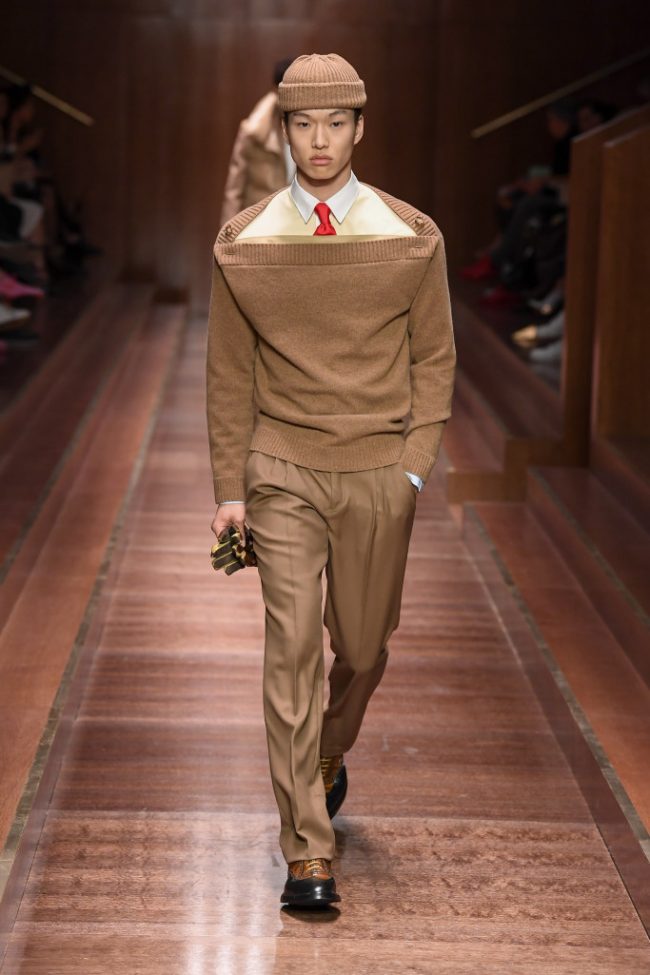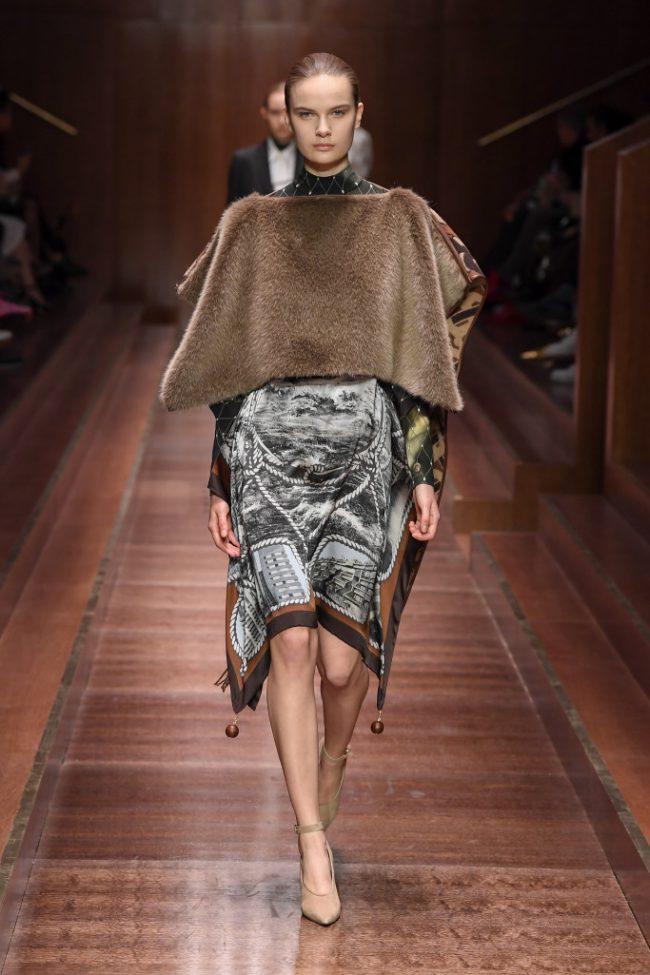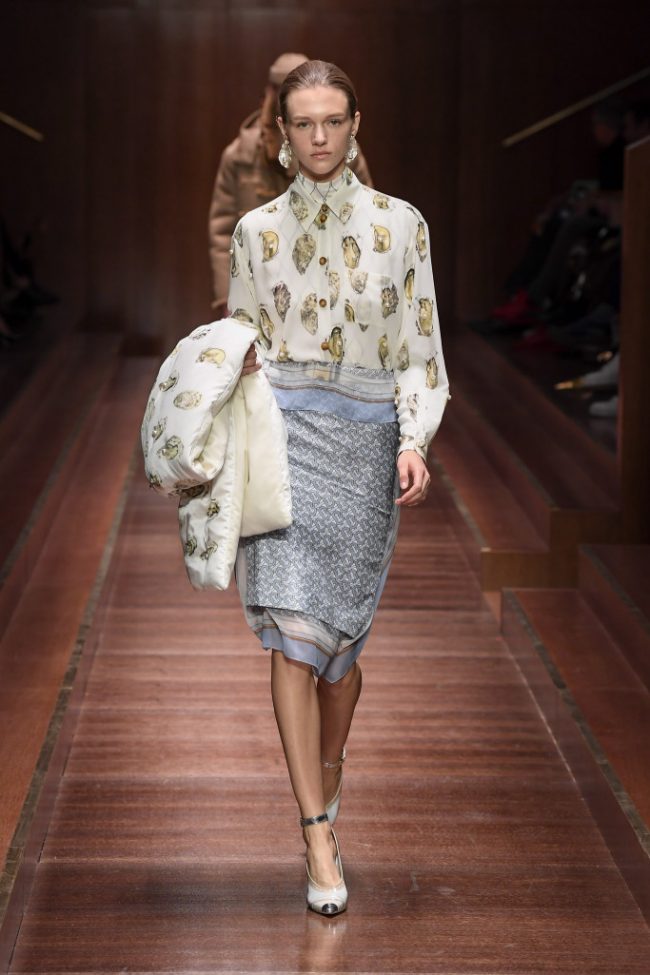 Hummmm…..never was really sure if Preen by Thornton Bregazzi's fall 2019 RTW was a riff on grandma's drape fabric or something better? Floral brocades cut in boxy styles sometimes looked like child's play before turning fashion designer icon. A handful of fine gauge tulle dresses with just the right amount of gathering and modern asymmetrical hemlines kept it in the "now." We're still a little undecided about how we like the shearling detachable collars; although we do think its an option that will delight many. Done with buckle, or button closures, they were versatile and surly warm so we're good with that!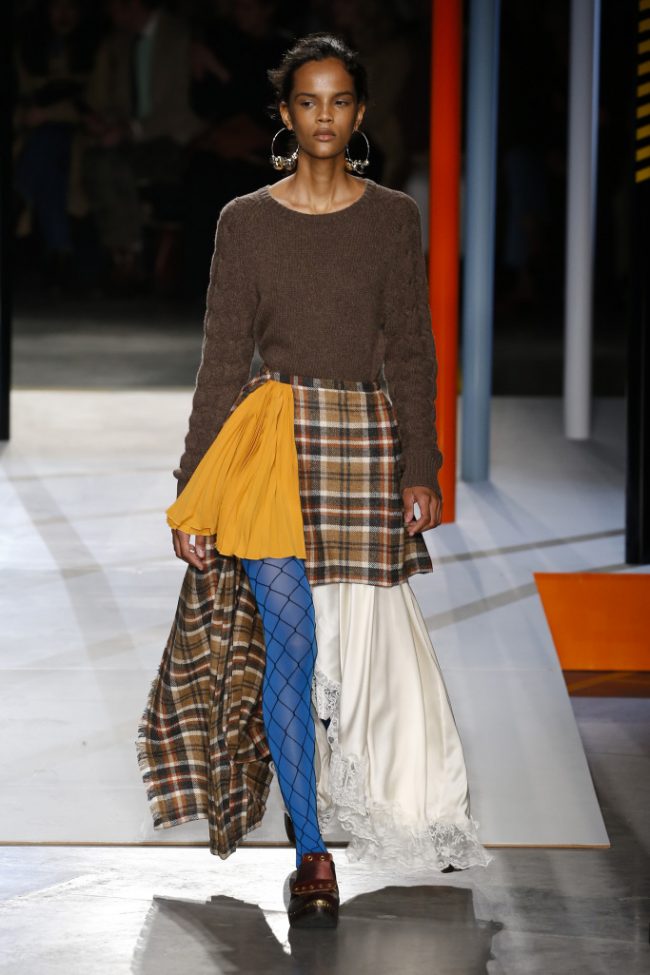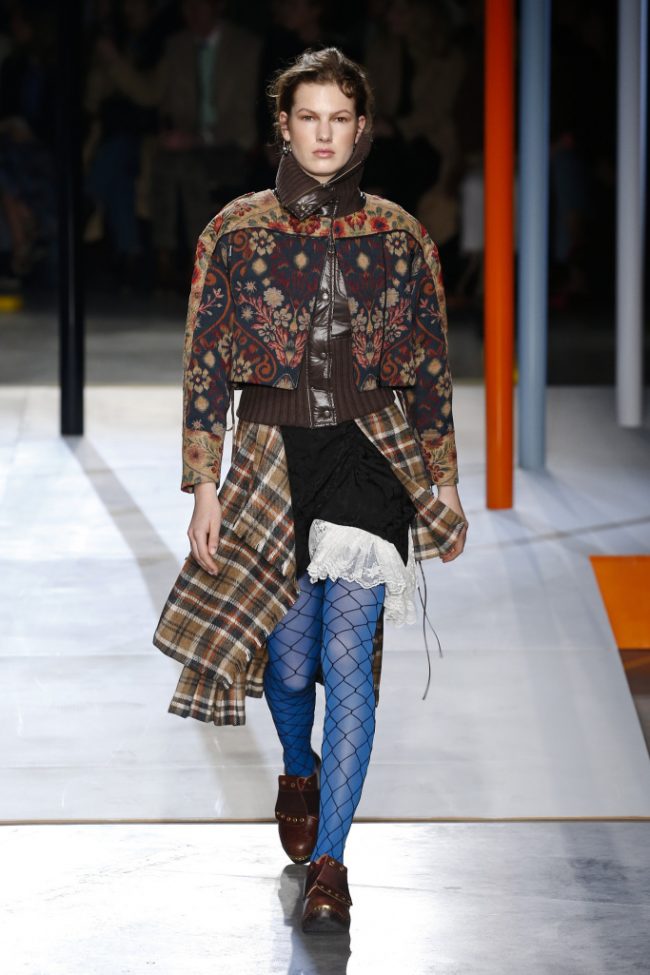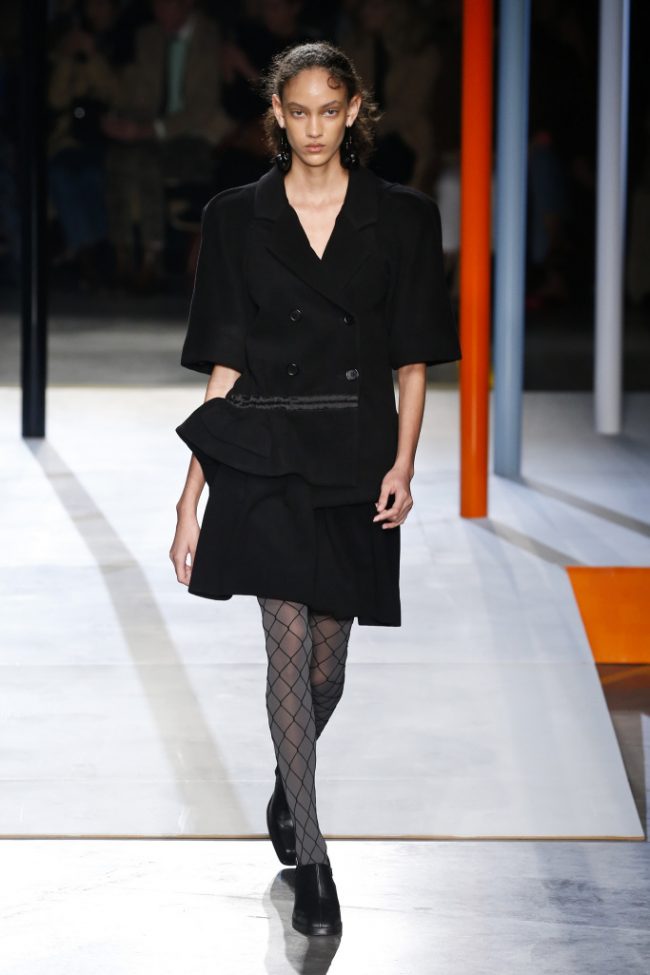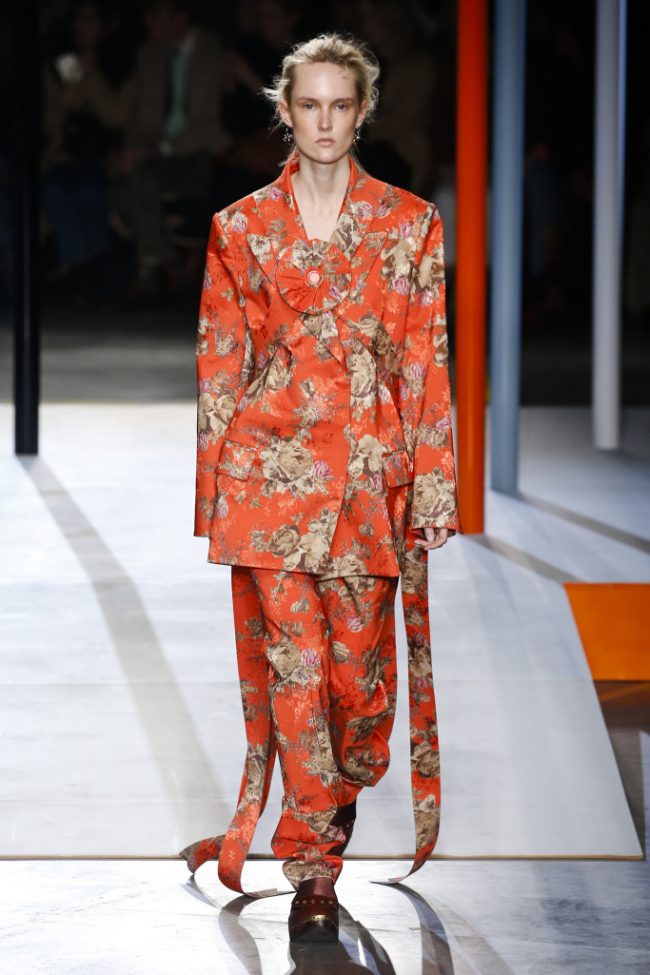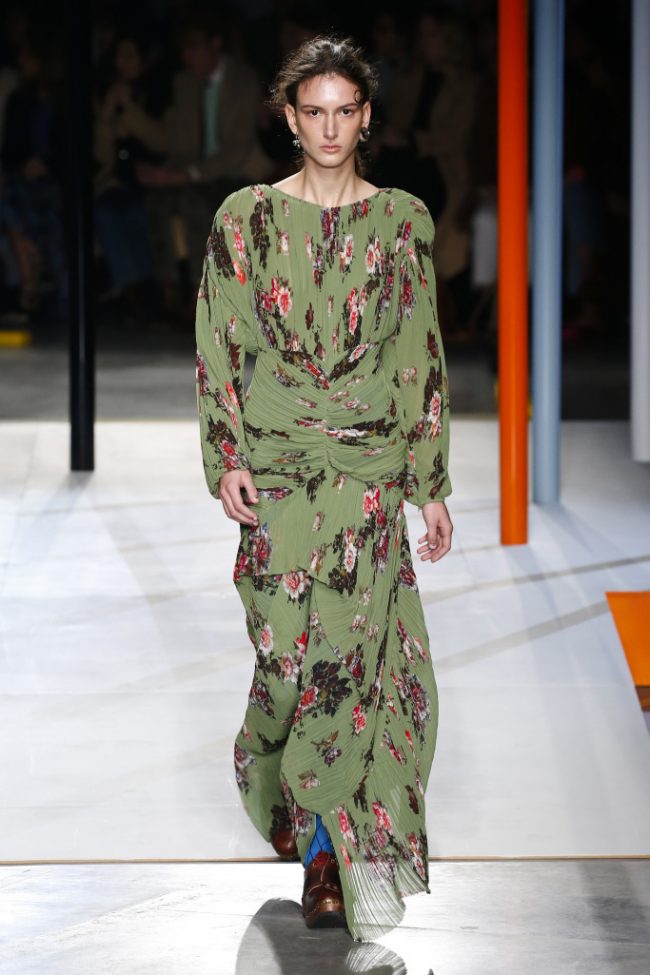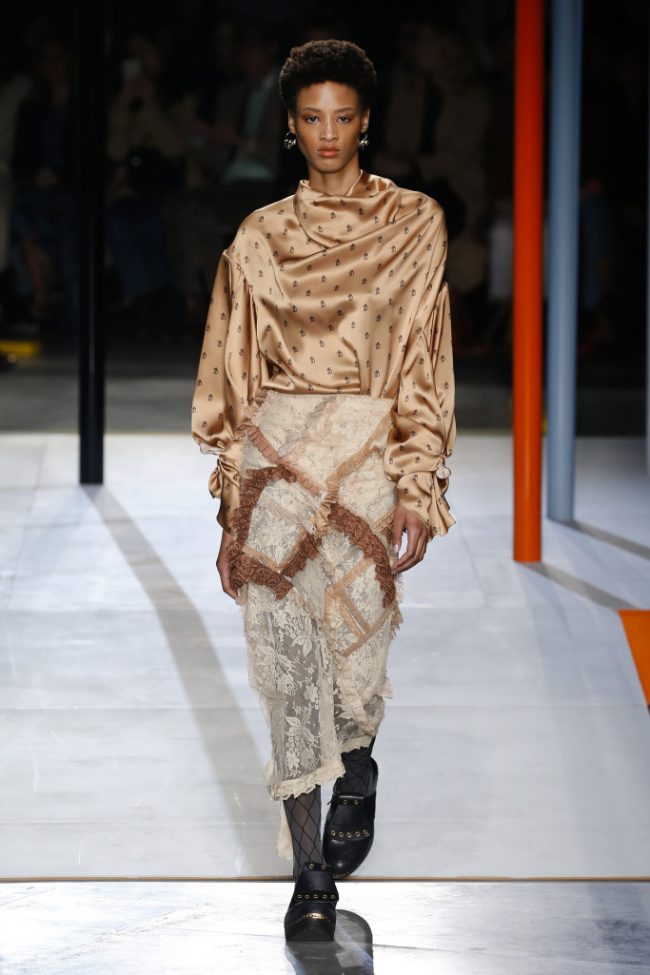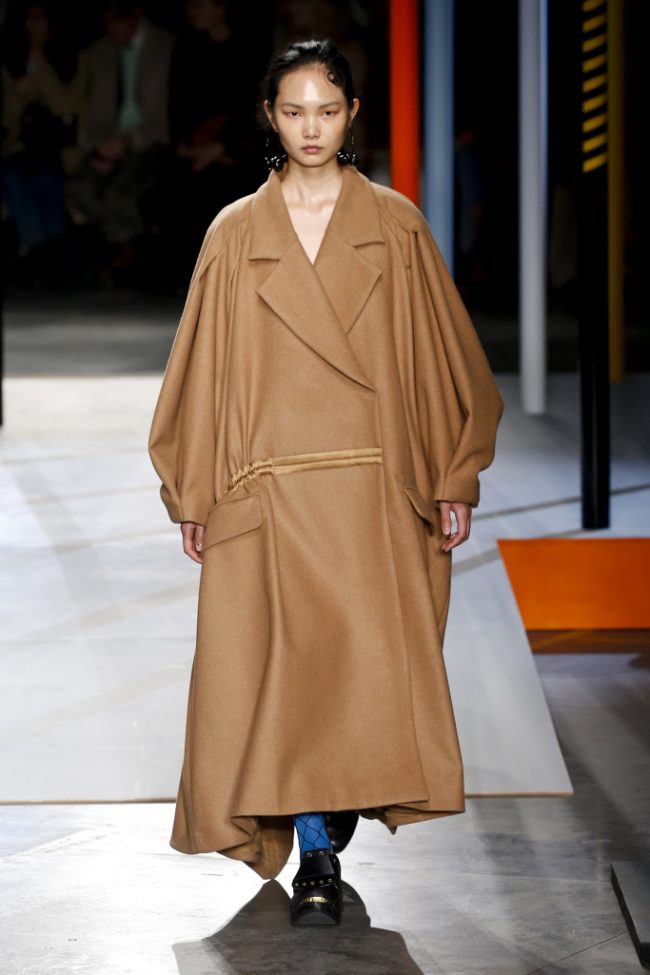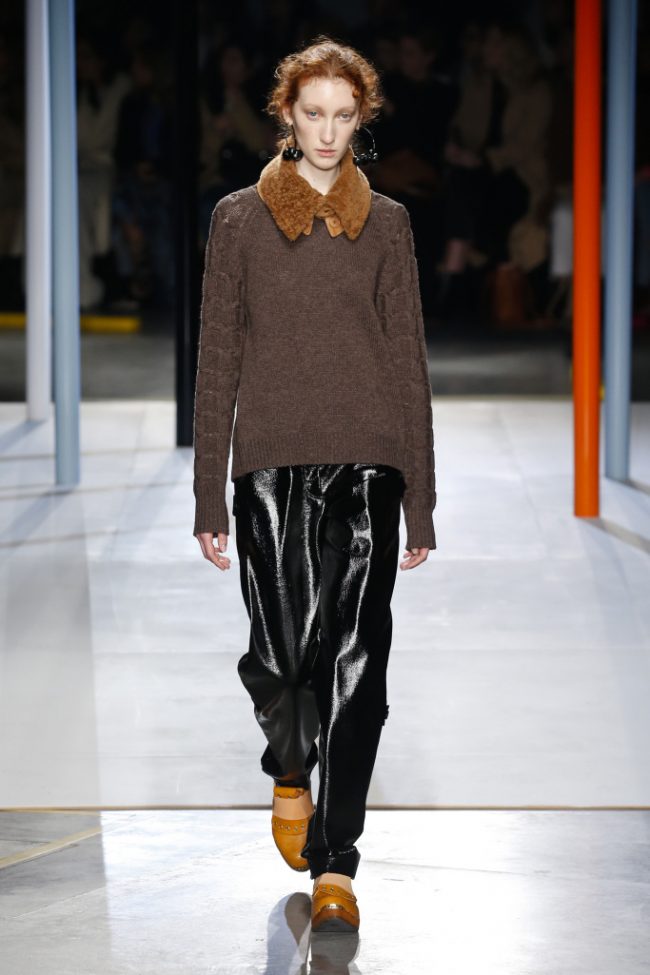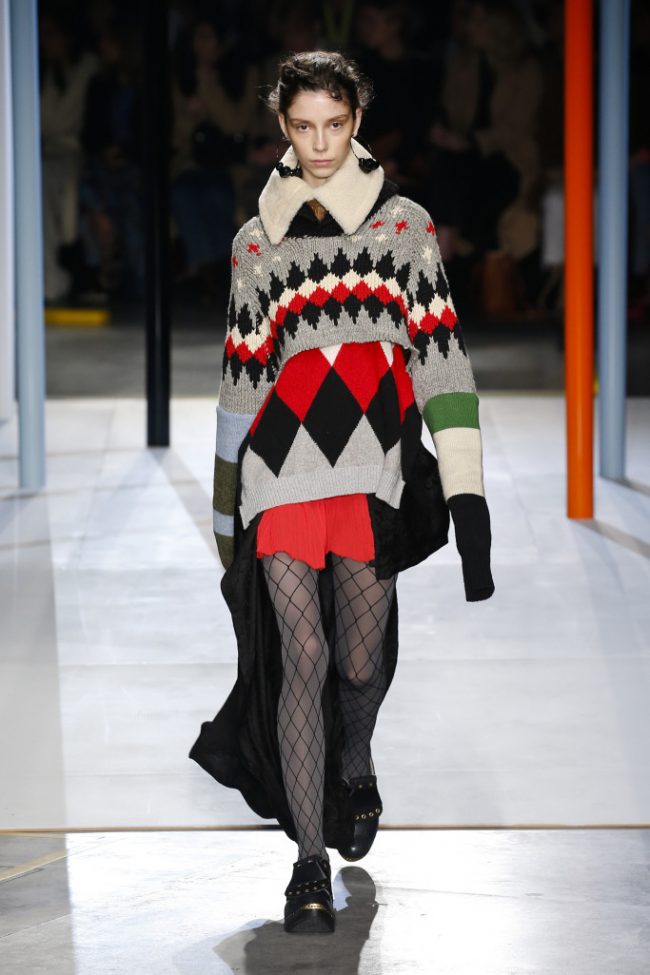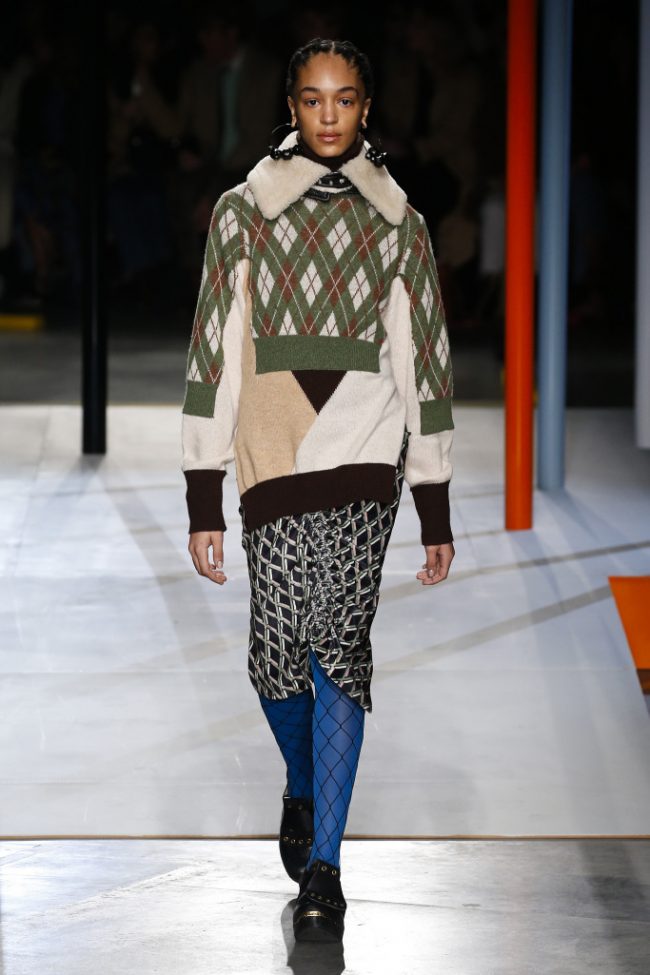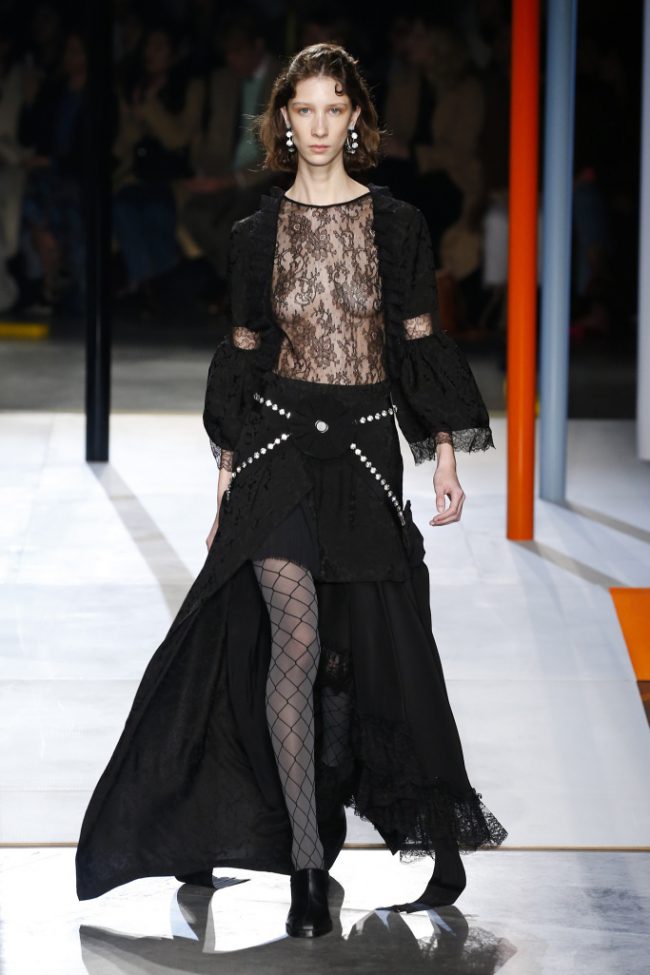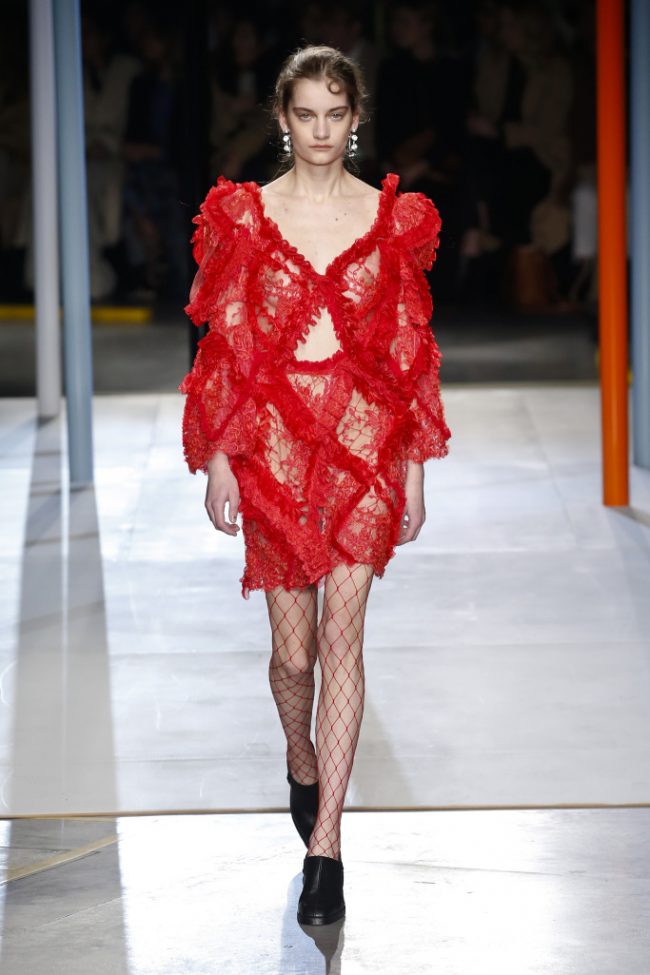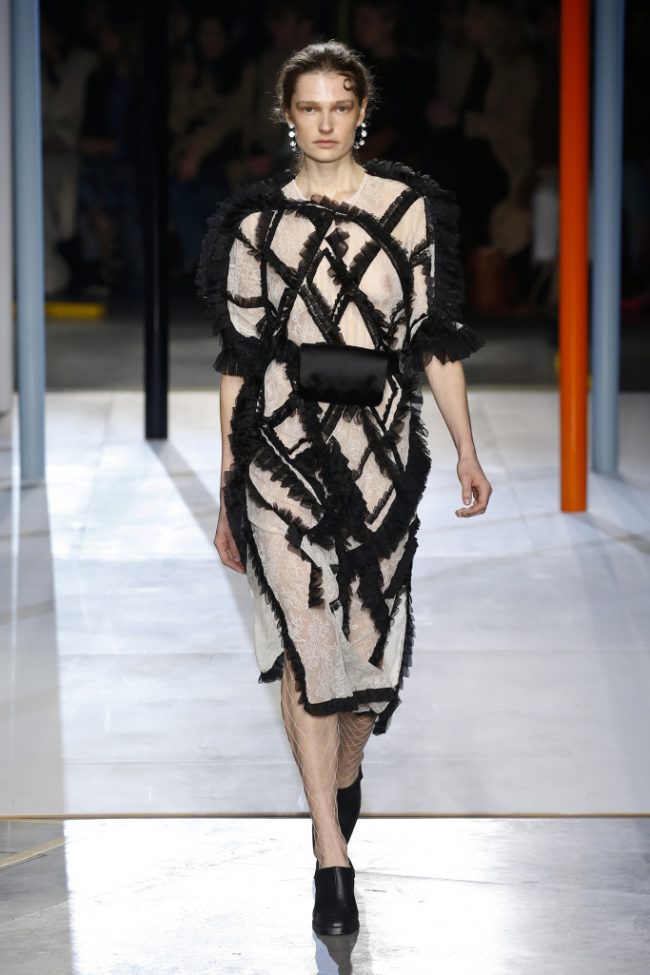 We were kinda like "meh" watching Margaret Howell's fall 2019 RTW presentation until we got to the outwear. Cocoa  brown shearlings with warm ivory linings were skillfully imagined and tailored. Argyle is back in a big way. A funnel neck on a cropped jacket was one such favorite. The rest of the RTW was a his and her business attire with a English newsboy/girl  bend which added a timeless and proper feel.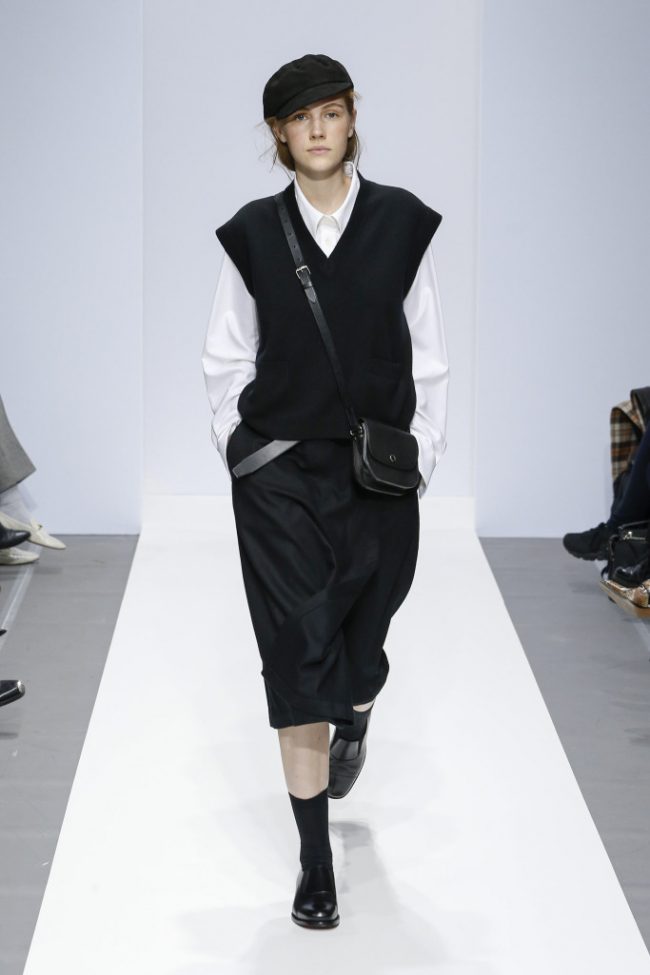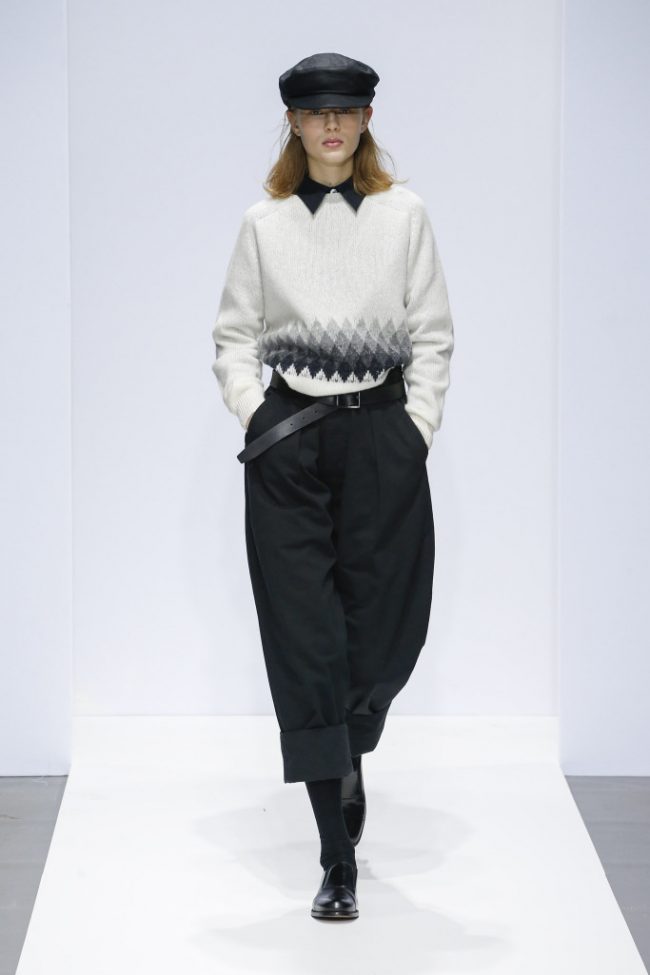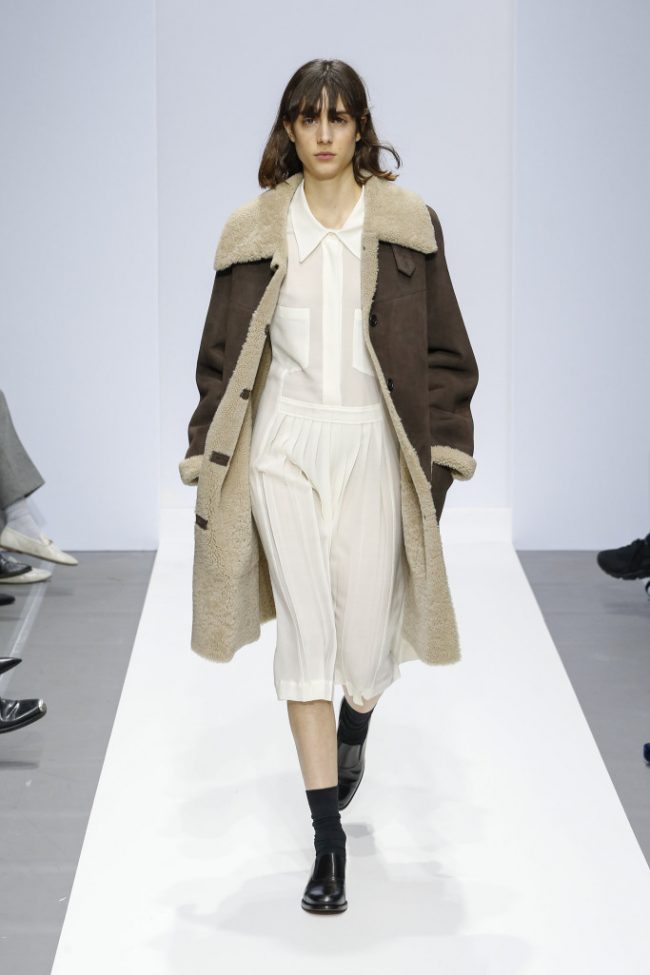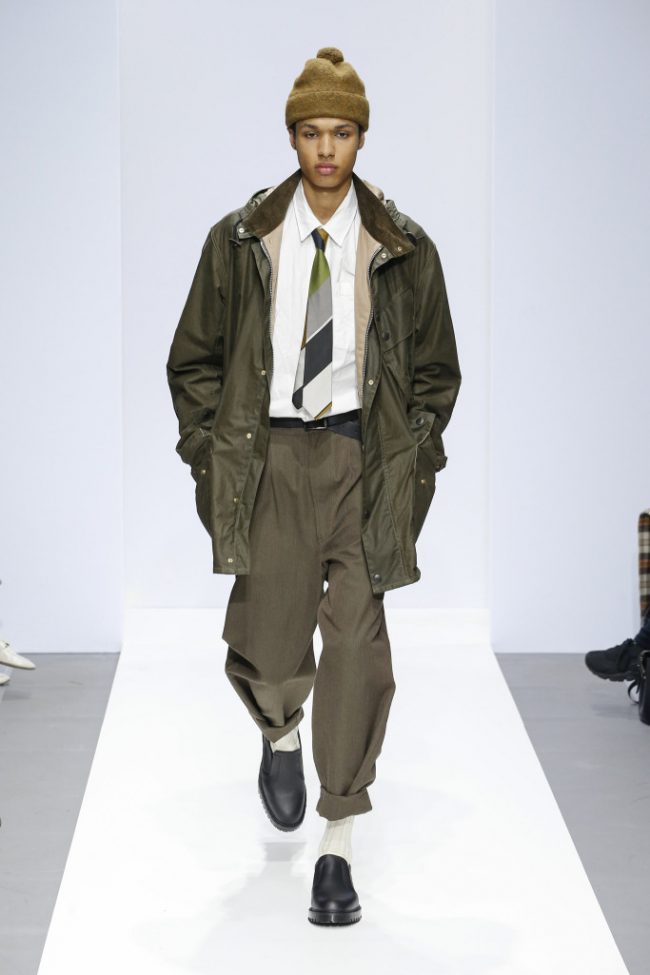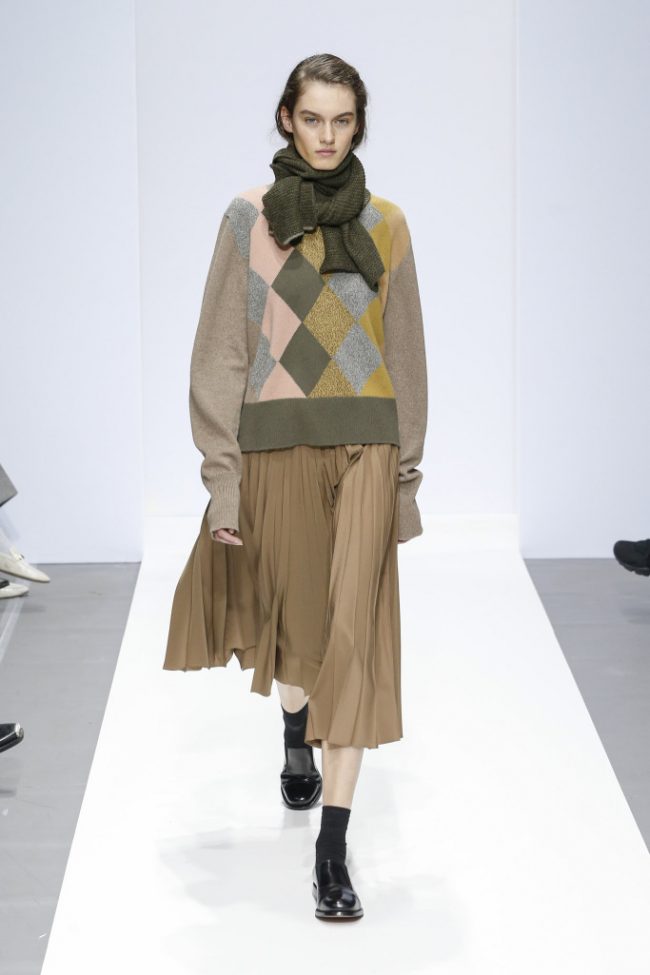 Gareth Wrighton, Yuhan Wang, and Charlotte Knowles were the trifecta design team that was behind Fashion East's fall 2019 RTW collection. It was a show of three designers with three distinct offerings. Wrington, the newcomer to the brand, gave landscape motif cropped sweaters paired with tuxedo pants. It was clean and chic and we liked it! Wang's things were in stark contrast. Candy colored, shiny satin dresses puckered and pinched and uncomfortable to look at. Knowles singled handedly stole the show. Super cool plaid coats crafted in every which way. From long bathrobe coats to puffy bombers, she added curly lamb which played nicely off the plaid adding movement and a feminine feel .