LONDON Fashion Week Fall 2018 PART 3 FINALE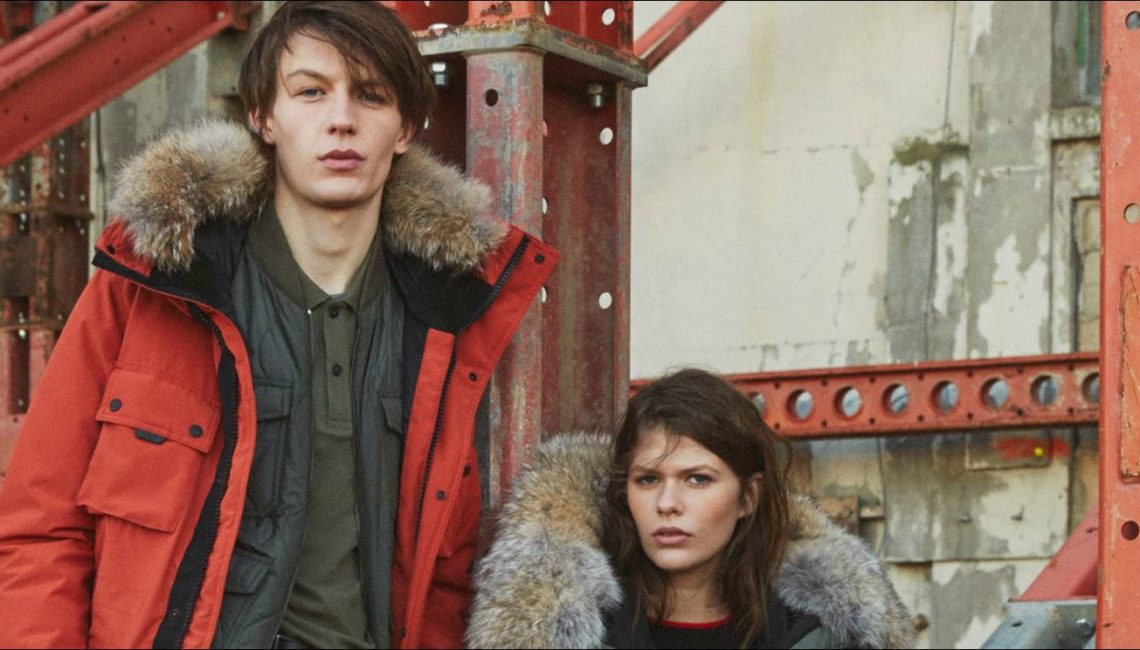 As we close out our reviews of the collections from London Fashion Week we must admit, we were a bit disappointed.  Though it was clear that many of the designers here had good intentions, leveraging the current political and cultural zeitgeist to deliver clothing with a message for fall 2018, perhaps too little attention was paid to what makes fashion work including tailoring, detail and plain old creativity.
London Fashion Week The Last Hurrah
Pretty sure that if you're a designer and the Queen of England AND Anna Wintour are sitting side by side, front row (don't you wonder what they talked about as they sat there pre-show?) at one of your shows you've died and gone to heaven. Well that's exactly what happed to Richard Quinn at his fall 2018 RTW presentation. The Queen was in attendance to award him the inaugural Queen Elizabeth II Award for British Design and it was clear why he won. Flair and folly came by way of brightly patterned metallic fabrics generously layered to create jaw dropping designs. Lurex thigh highs helped streamline the looks and a few puffy coats were a fun addition. Perhaps he should have included a bit of ermine as the perfect royal tribute.  Ssee our post about the history of ermine.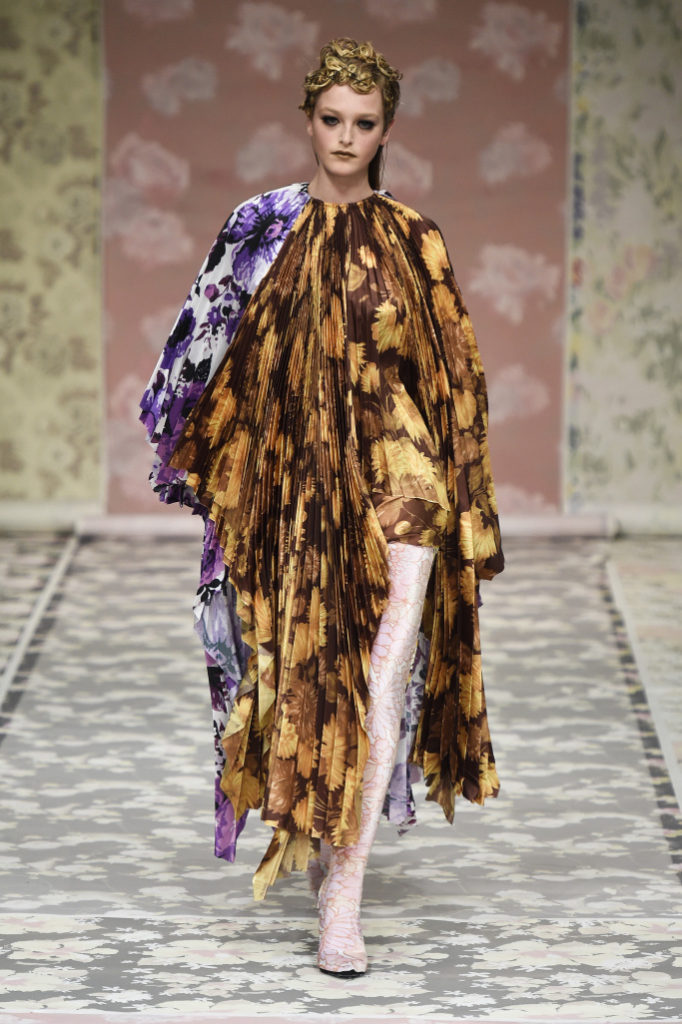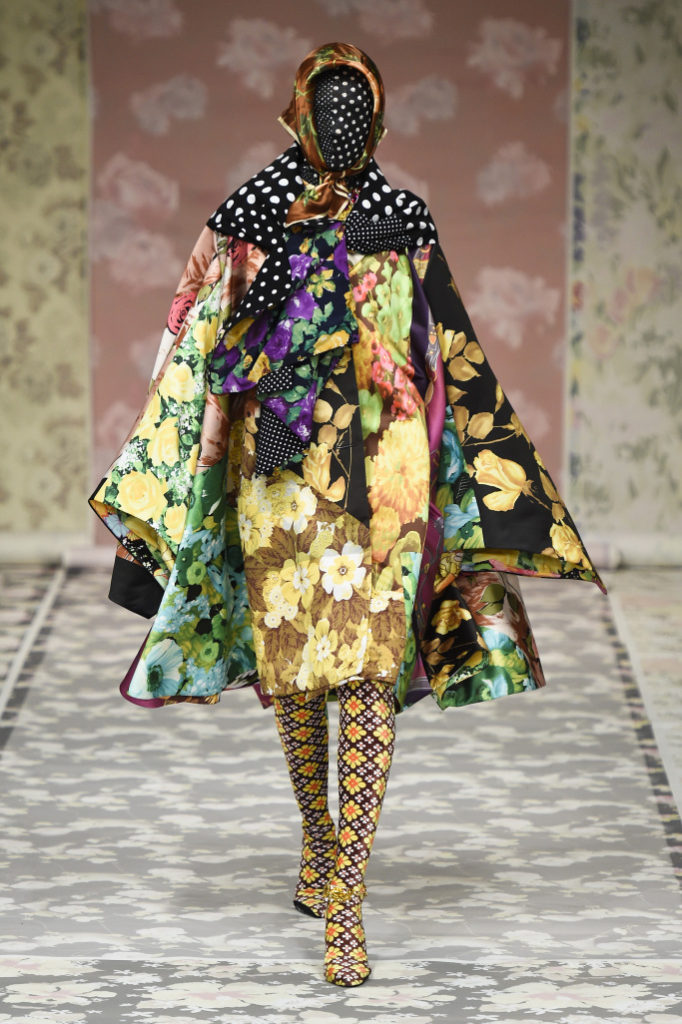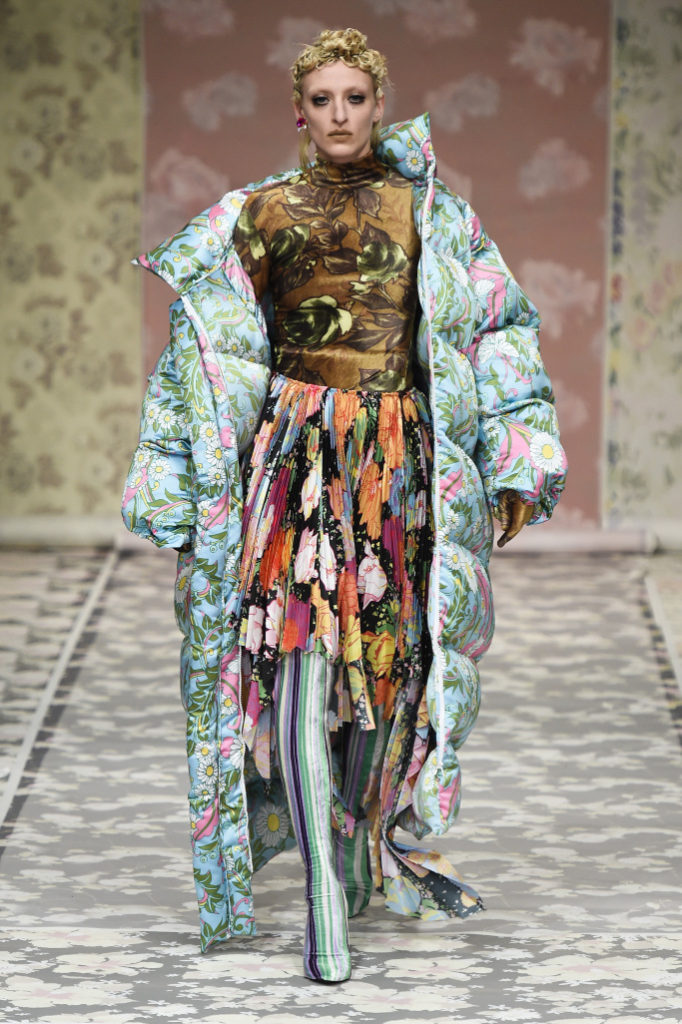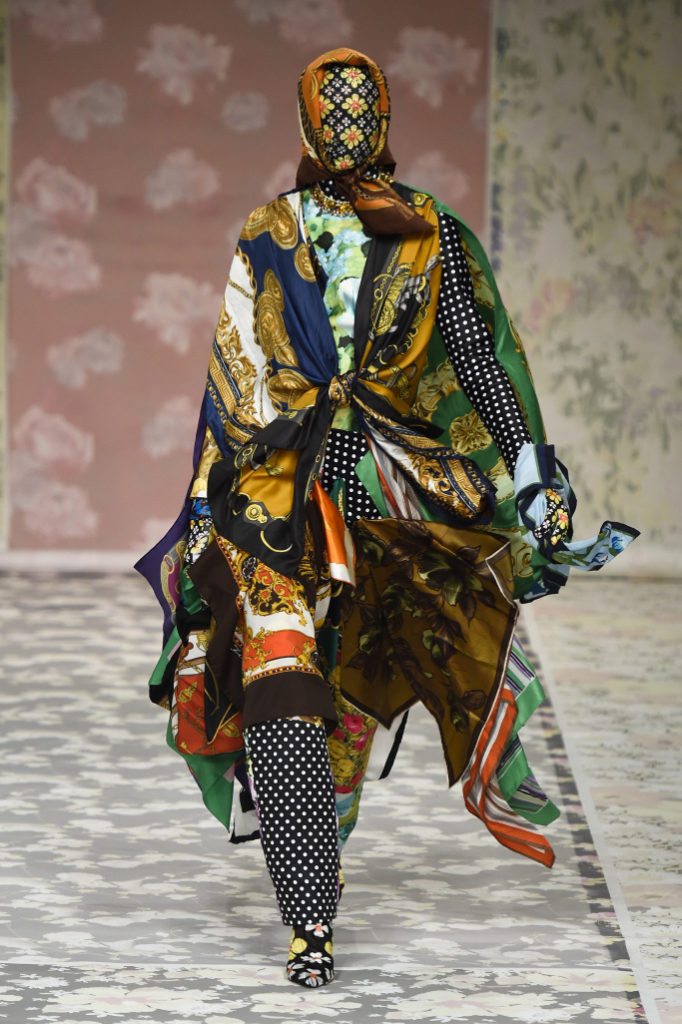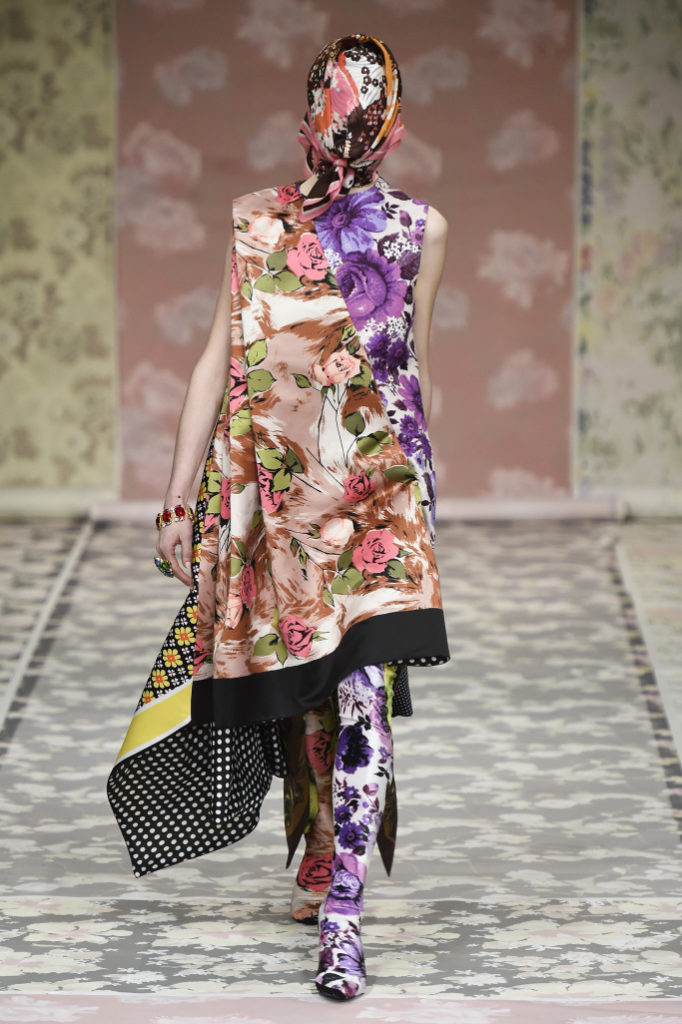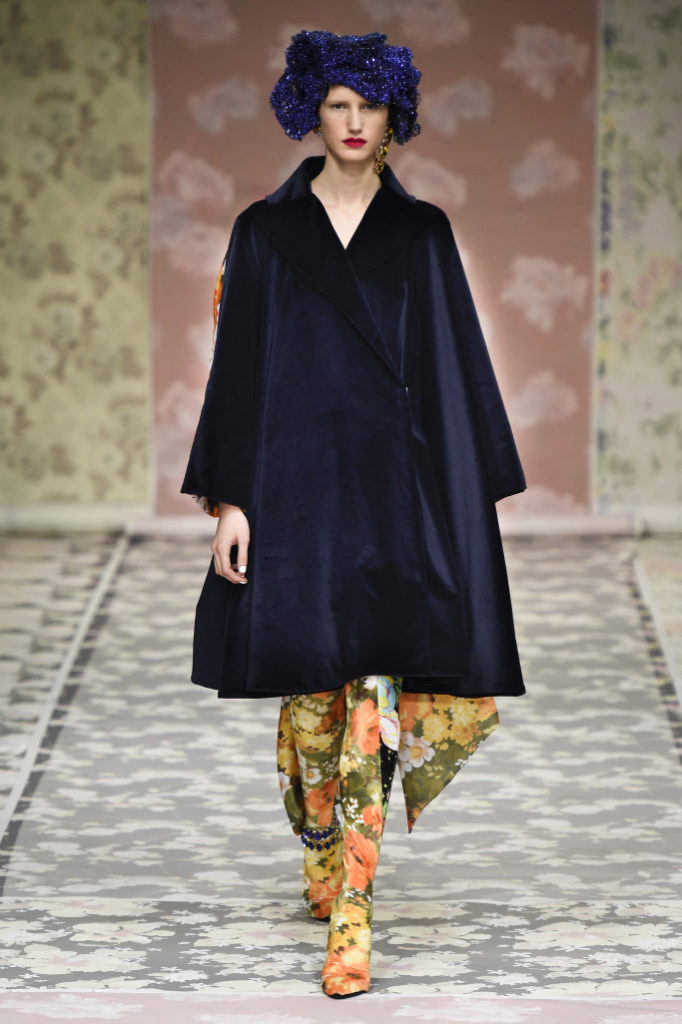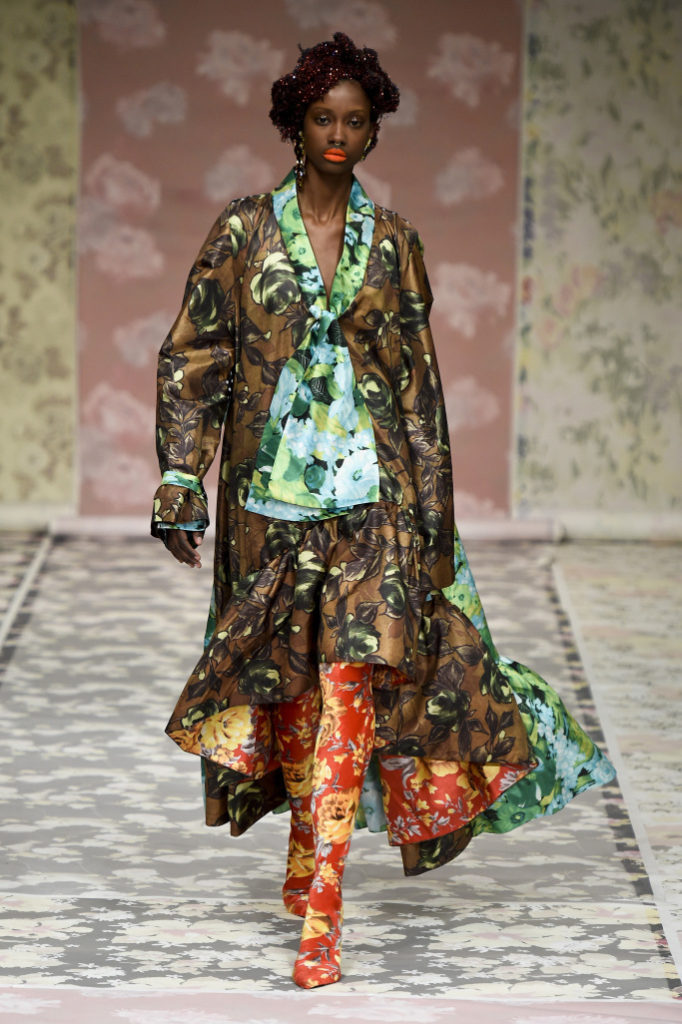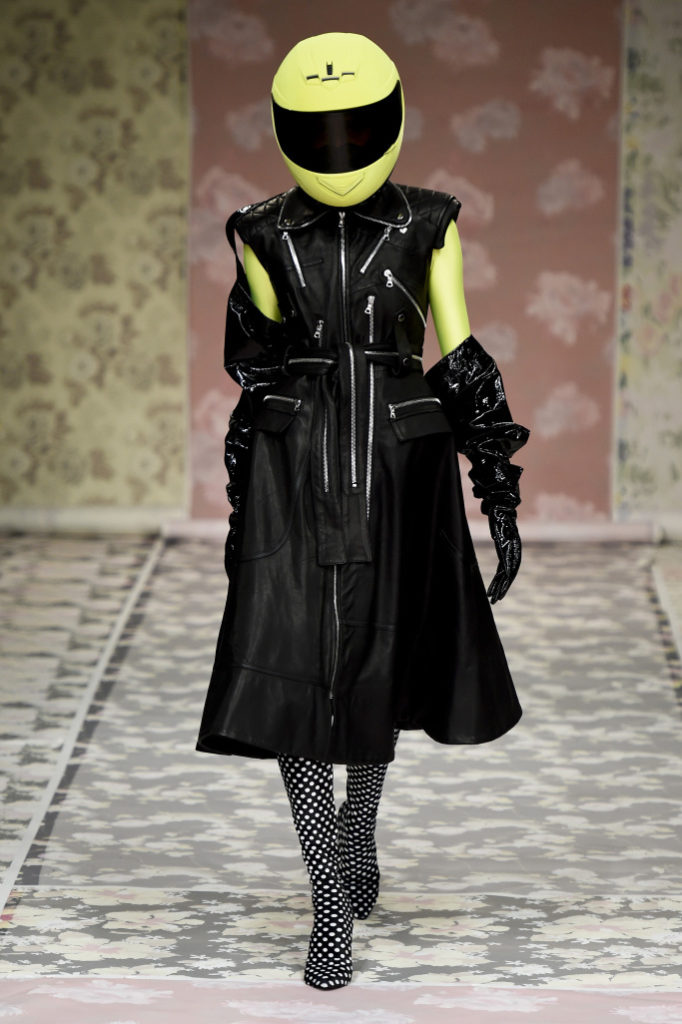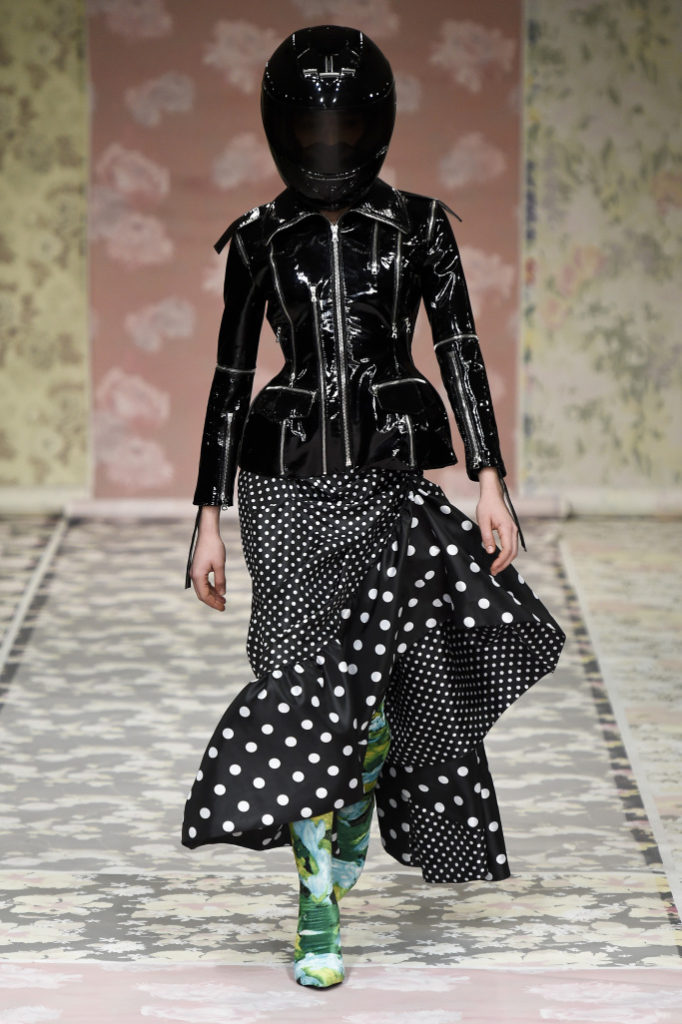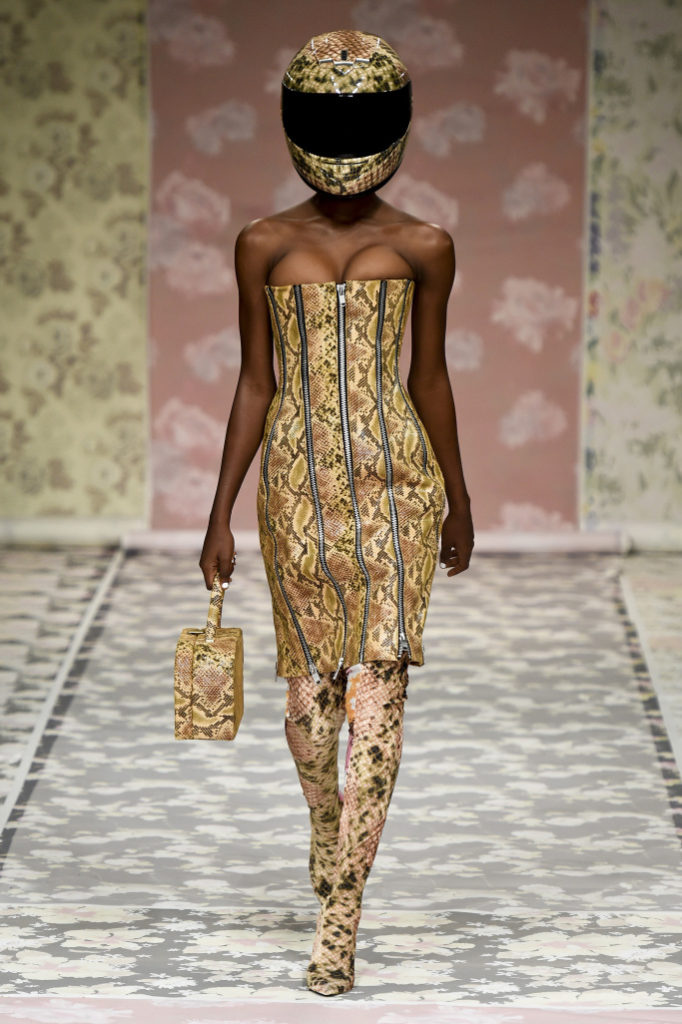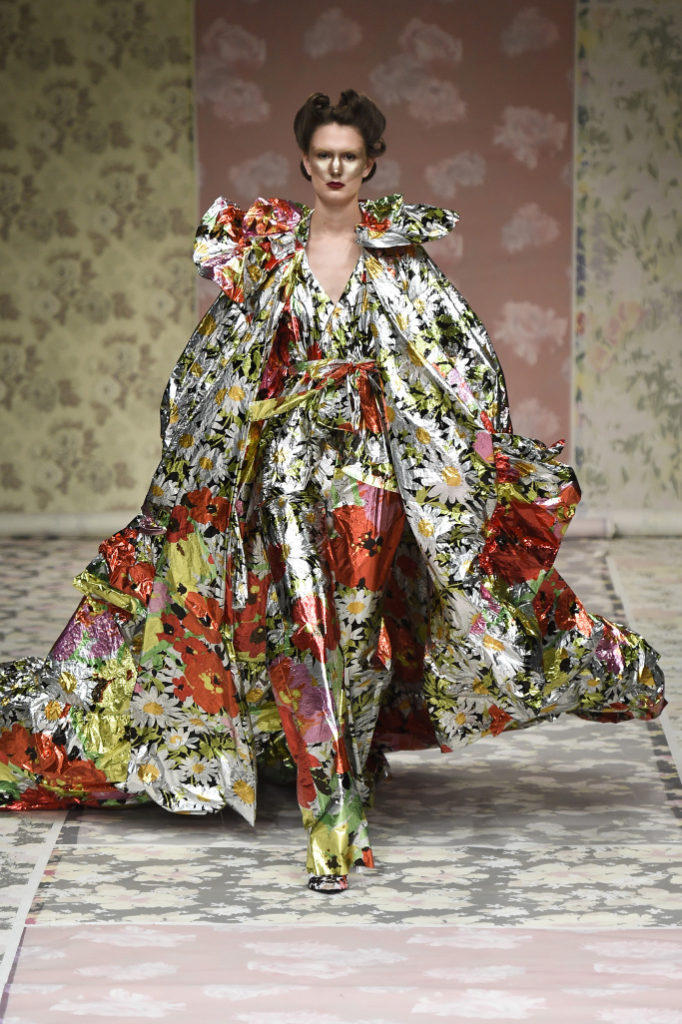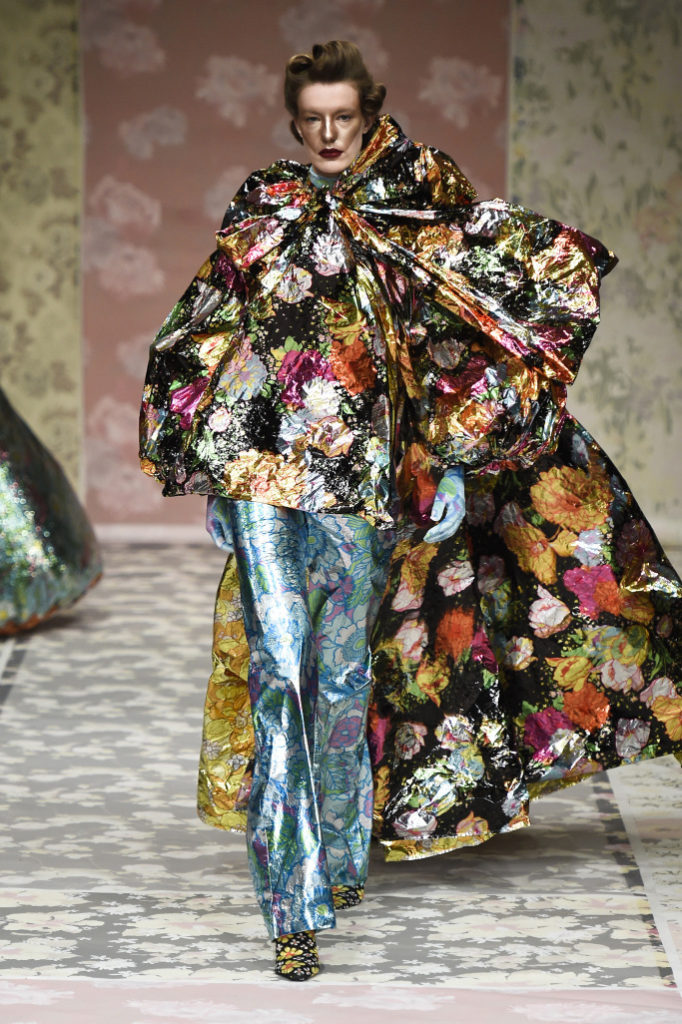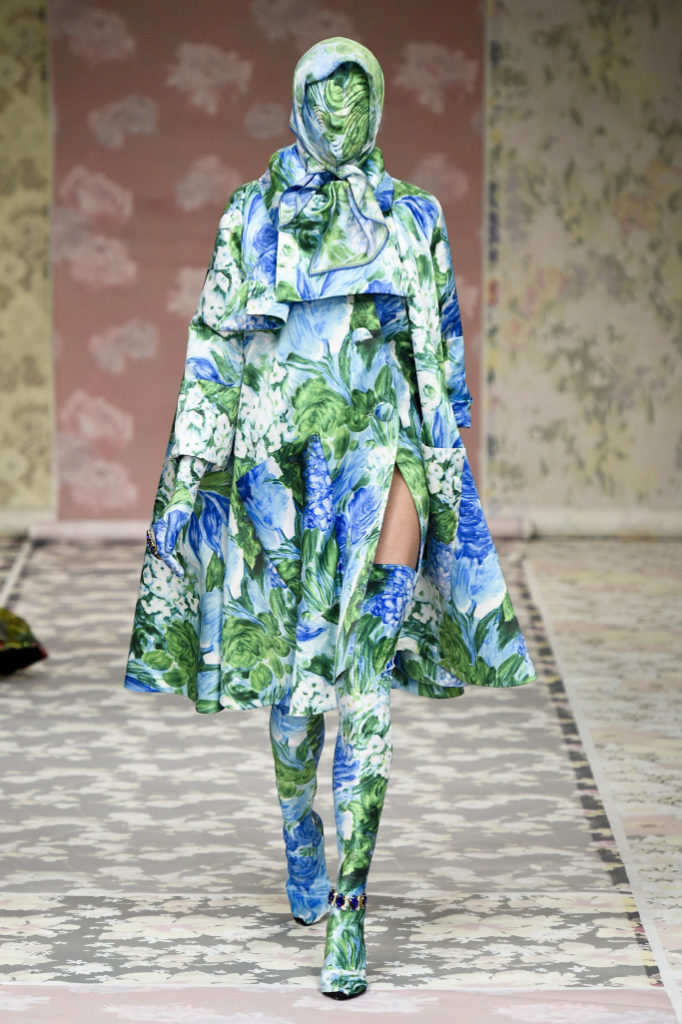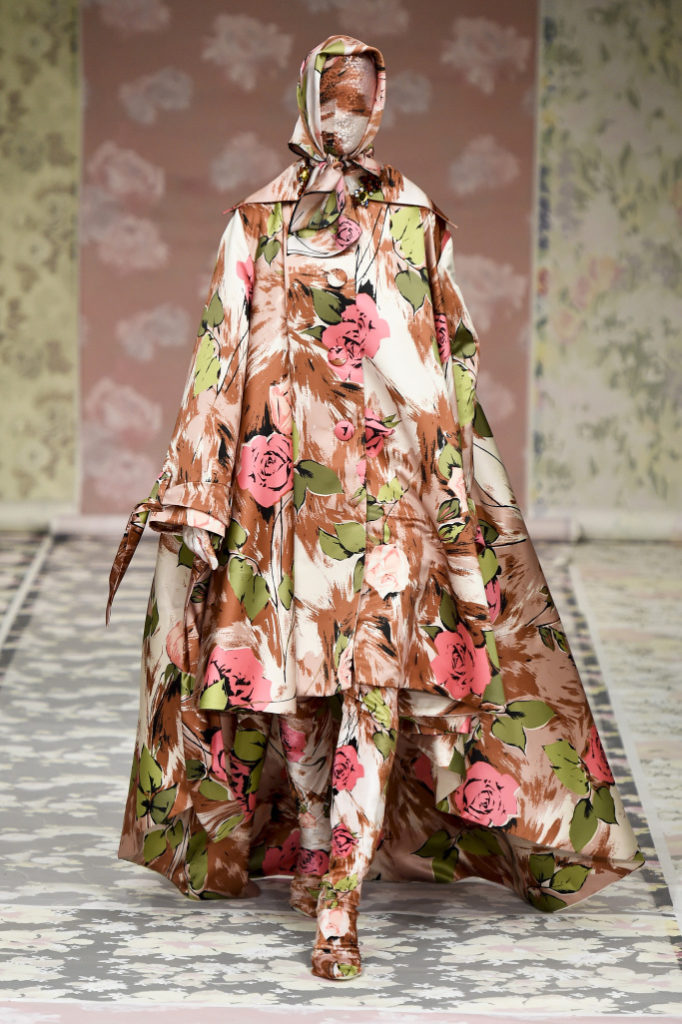 There's a shift in the tide at The House of Belstaff. Recently acquired by a private company, the focus is on their outerwear which has been a strong suit for the brand.  We love it when a new CEO knows how to steer the Titanic with one solid move.  Always presenting the absolute best in leather and suedes, Belstaff is known for beautifully tailored and finely finished pieces. A clear example was a belted black shearling coat; with a weathered look and fluffy collar, this was effortless chic. Belstaff doesn't leave the men out in the cold. A shearling jacket faced in bronze leather with brown accents was virile and macho. His and her's coyote trimmed hooded parkas were other styles that married functionality with elegance and sophistication.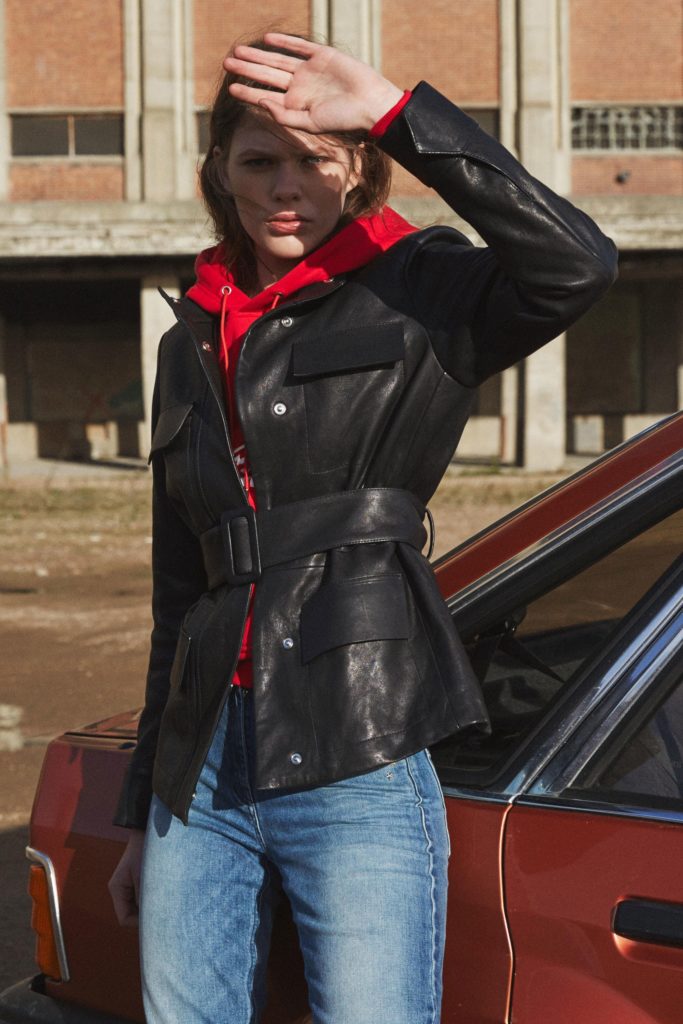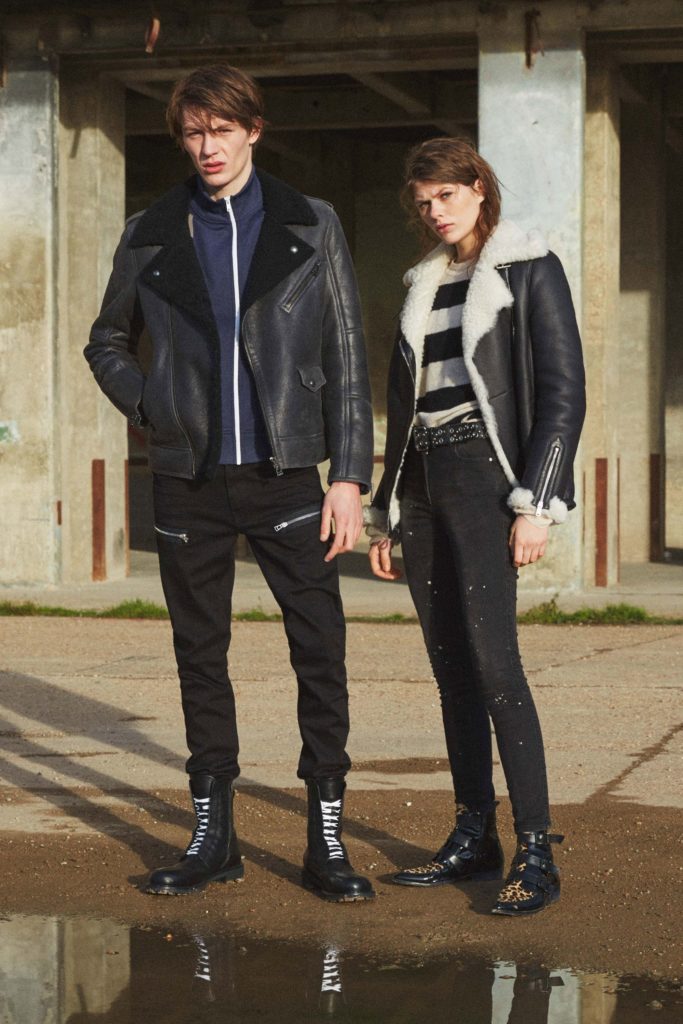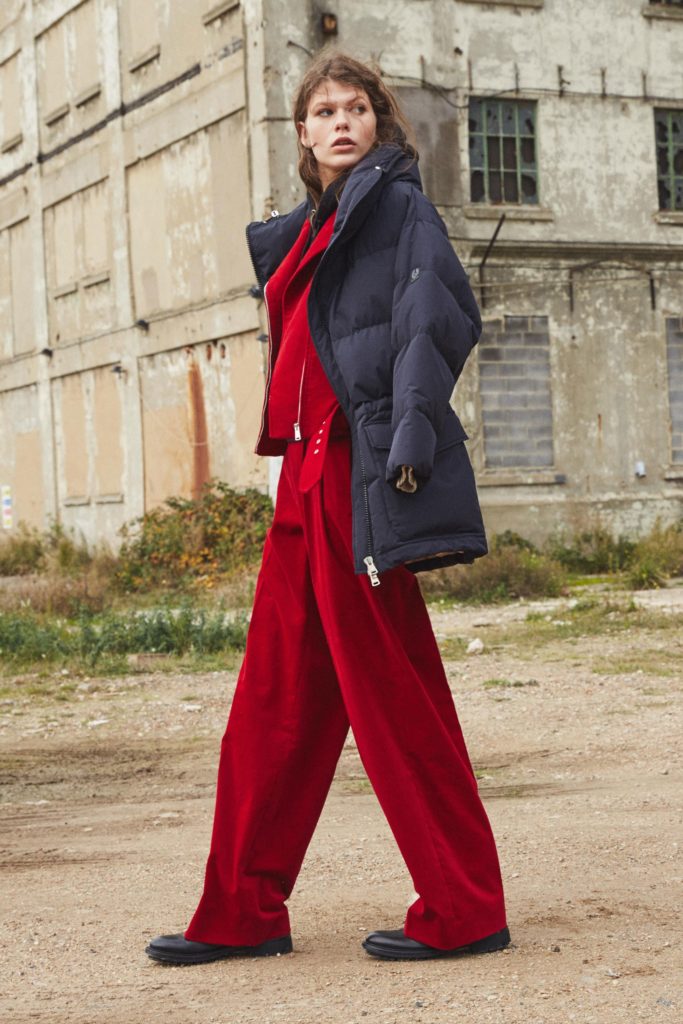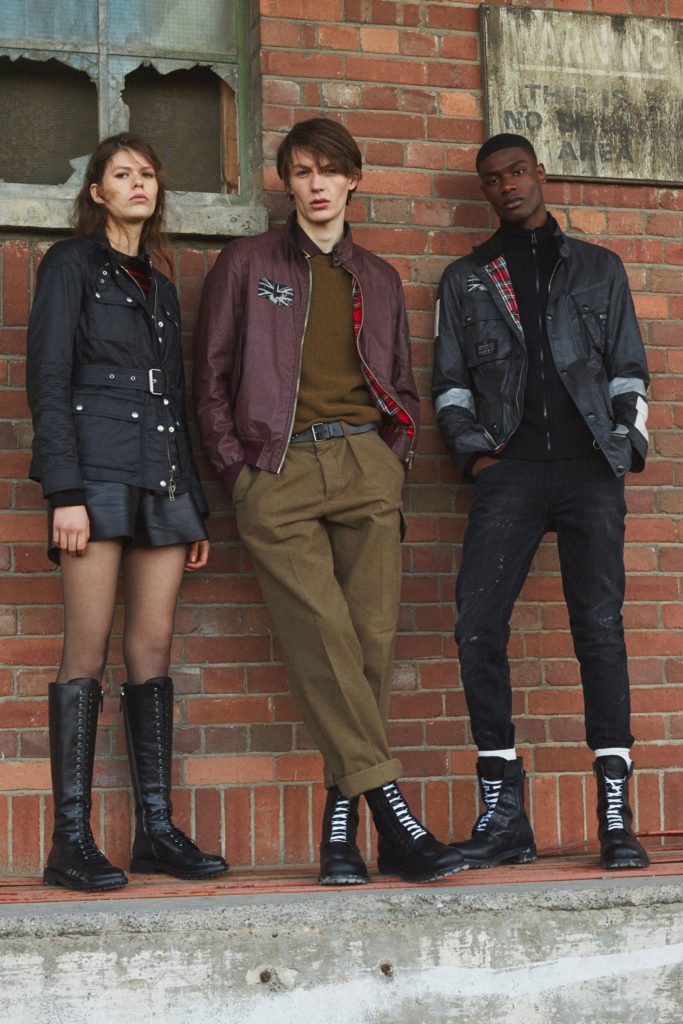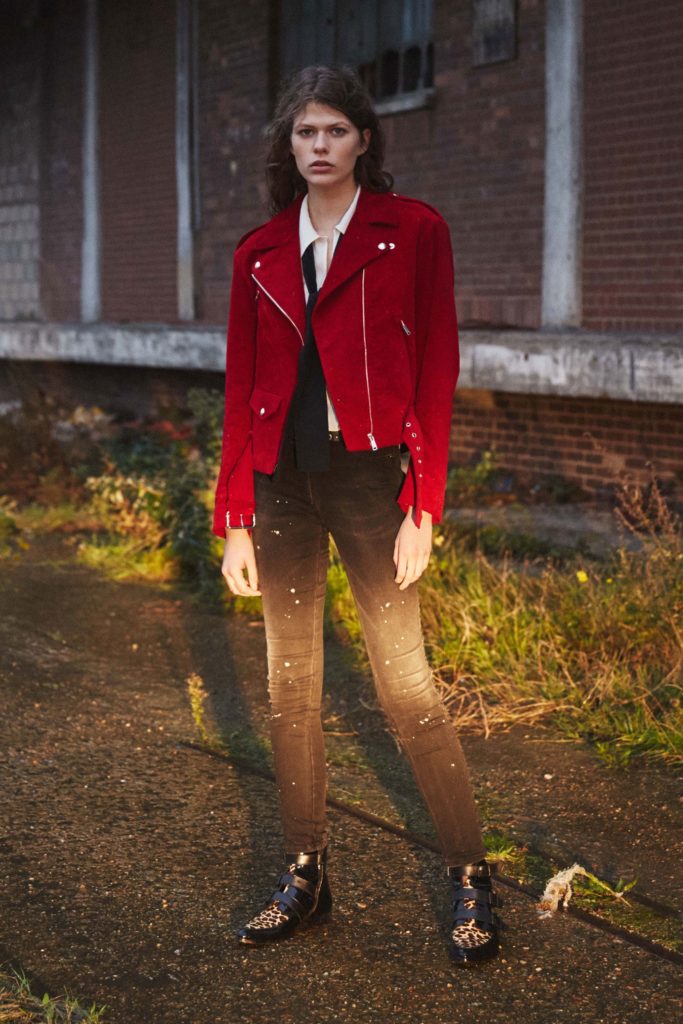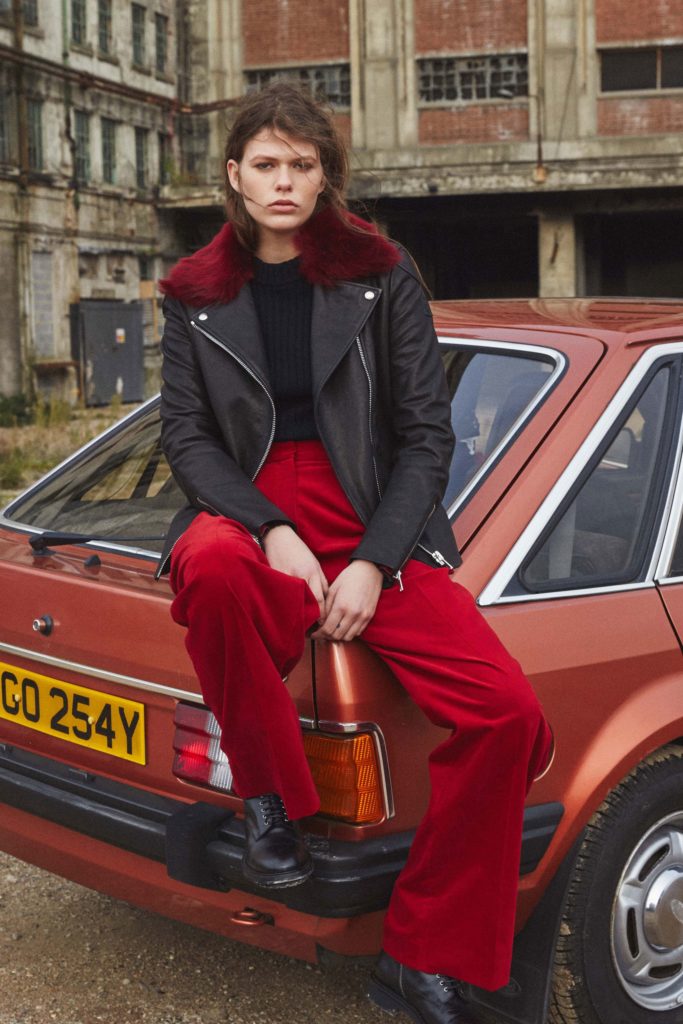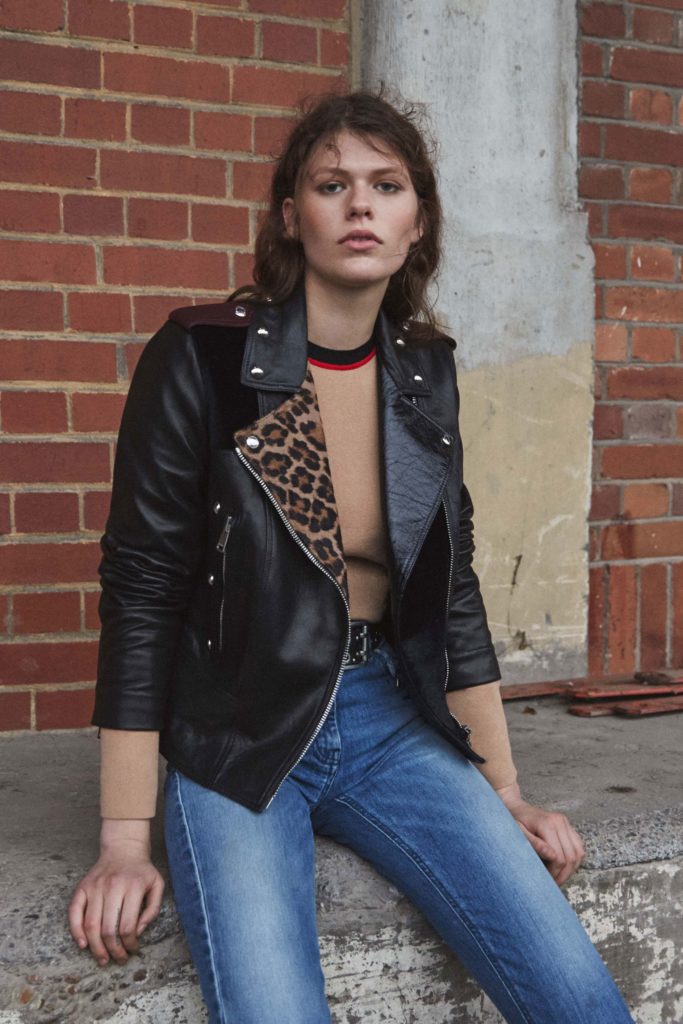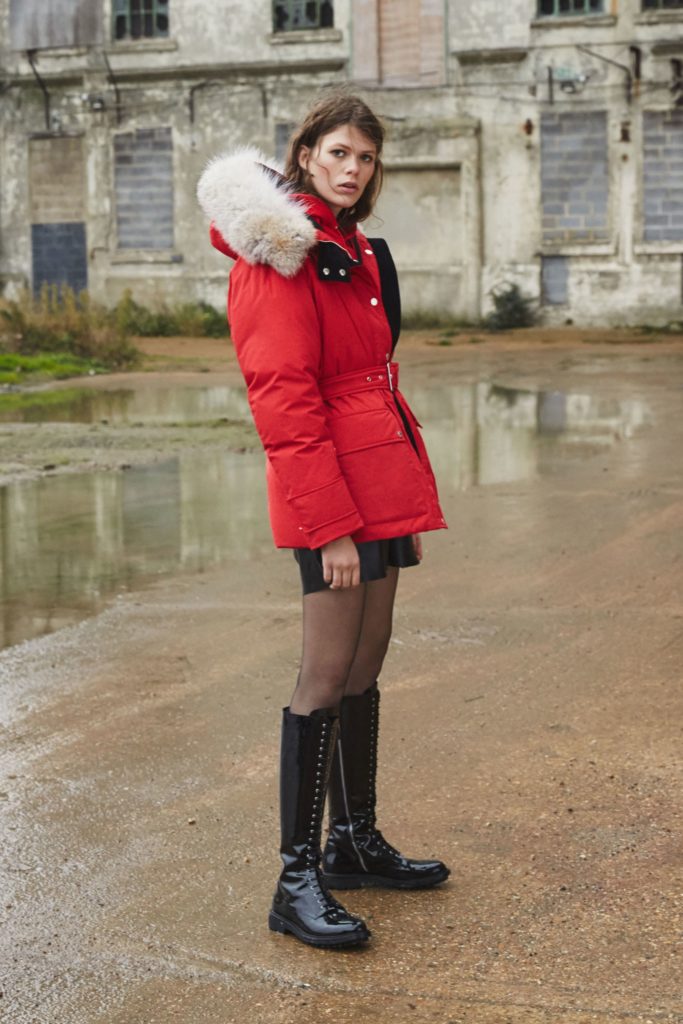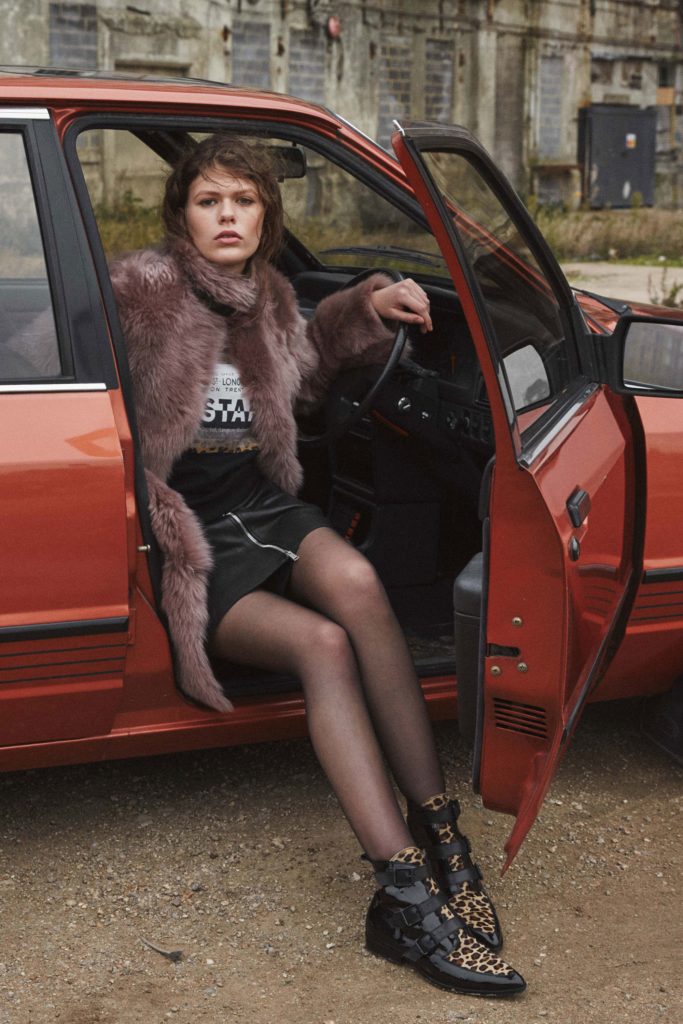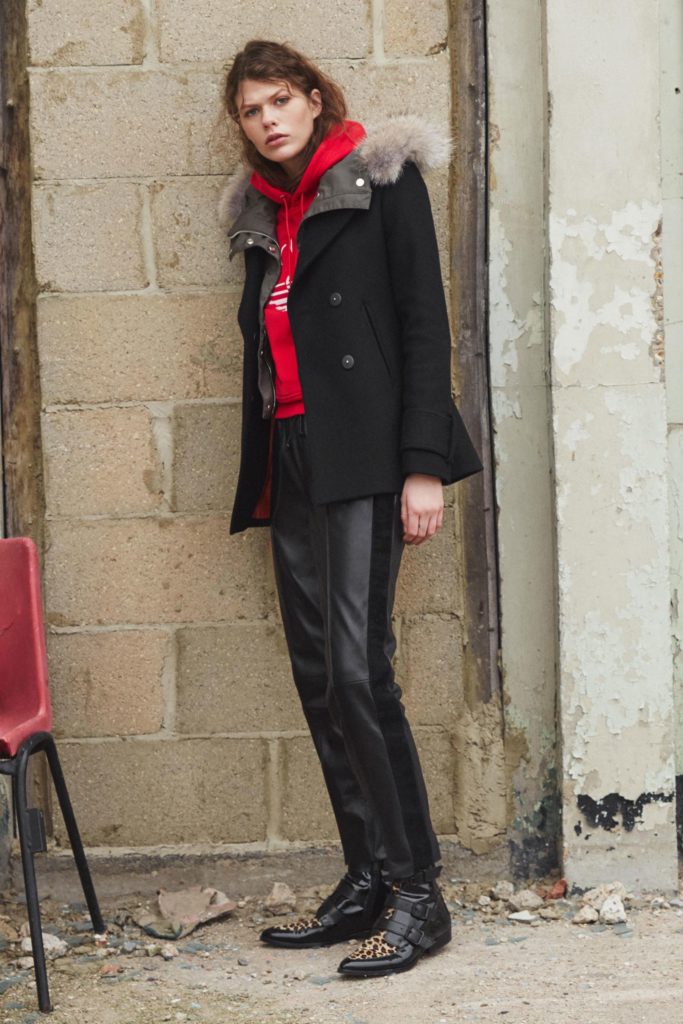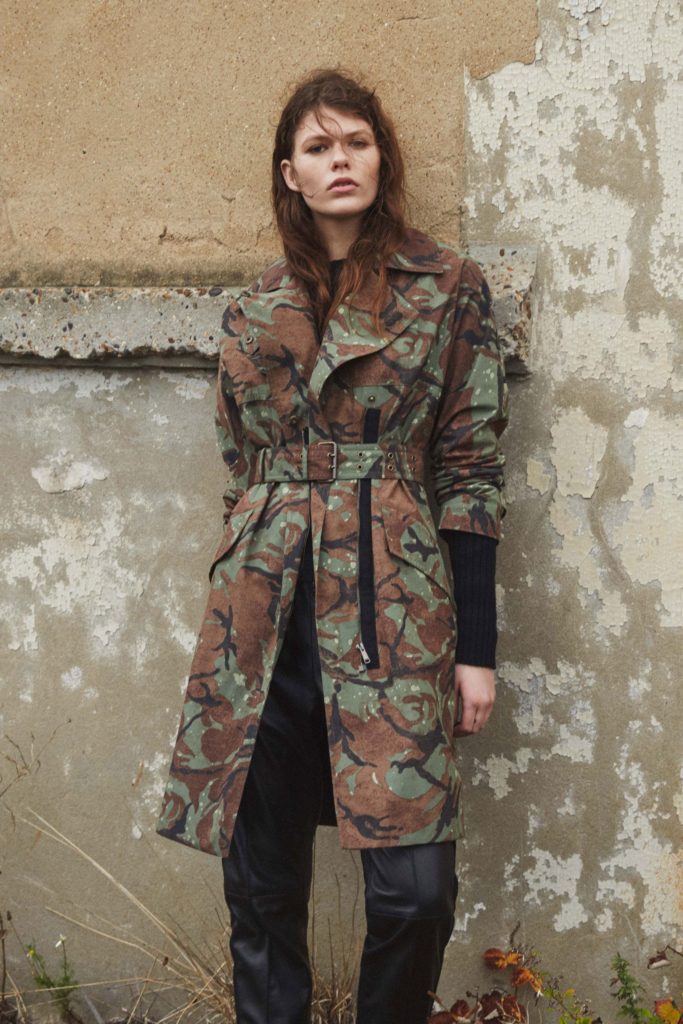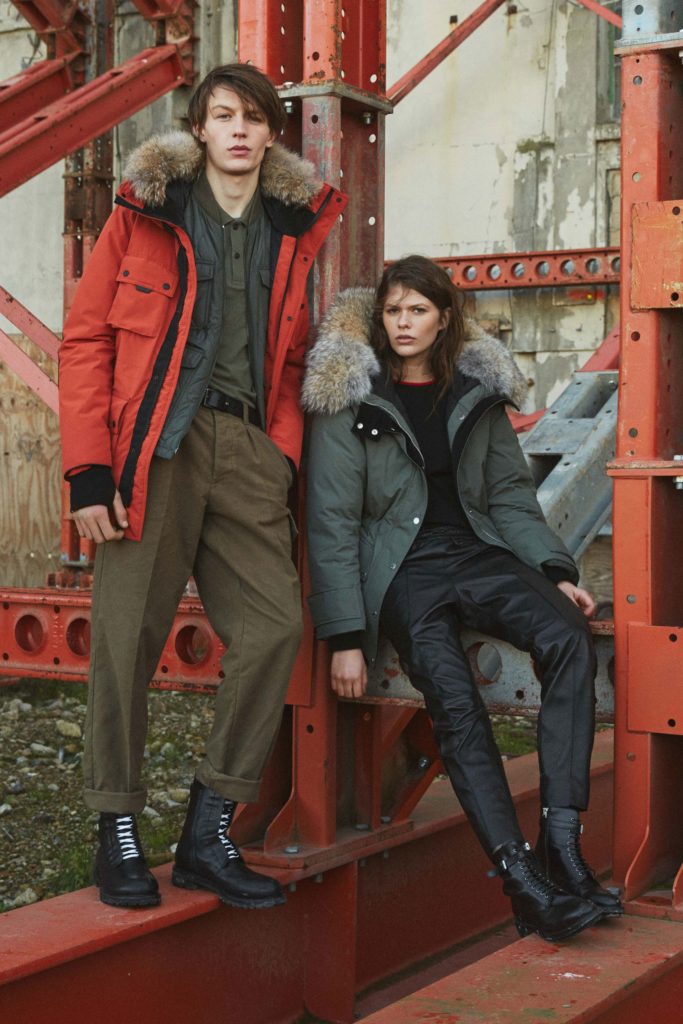 If there's been one stand out, "gotta'-have- it-now" collection from LFW 2018, the award goes to Amanda Wakeley. Adept, adroit, and artful, Wakeley delivered clothes for today's modern woman and, of course, sitting princesses! Her fall 2018 collection was 70's jet set with a rock ' roll edge using fur to enhance her message. A black mink gilet was just the right layering piece for one of her many wrap dress offerings. An emerald green fox jacket was another key piece that will go the distance. The fur fling is one of our favorite accessories and you have two to choose from: a fluffy ruby and black colored dyed fox scarf or a color blocked mink throw—either will do the trick whether you're a commoner or royalty.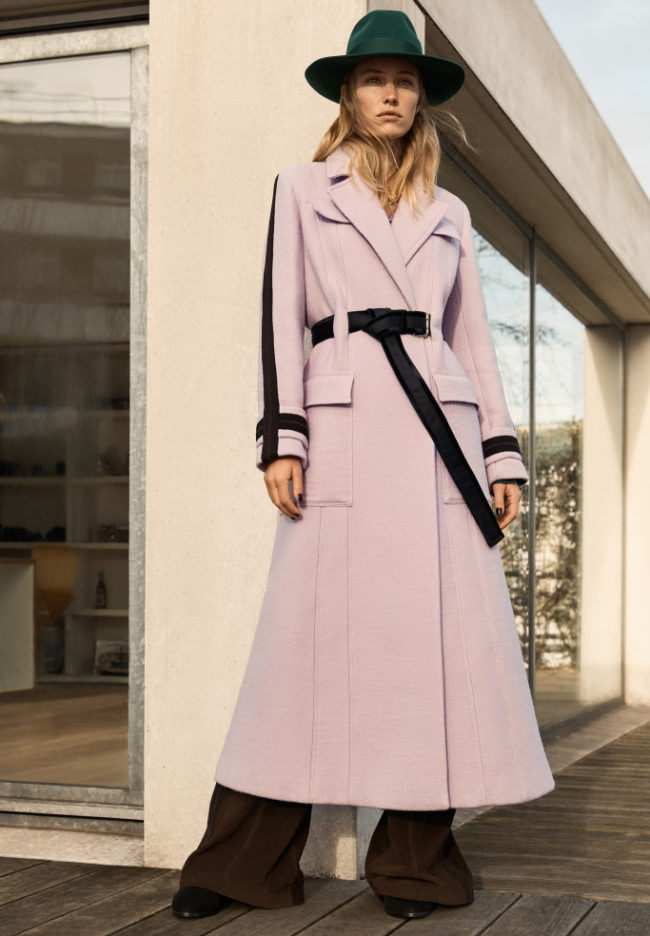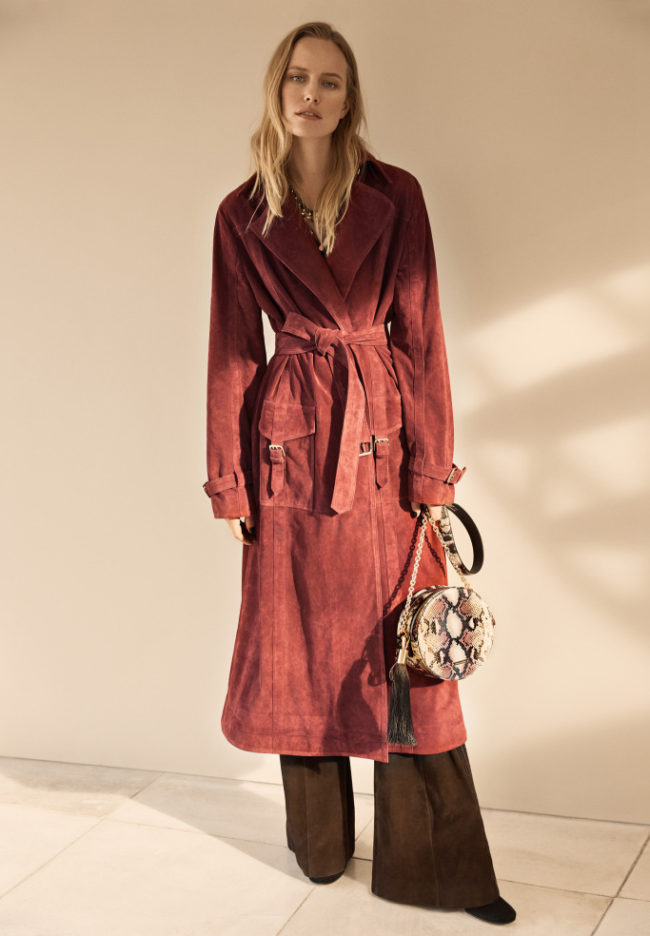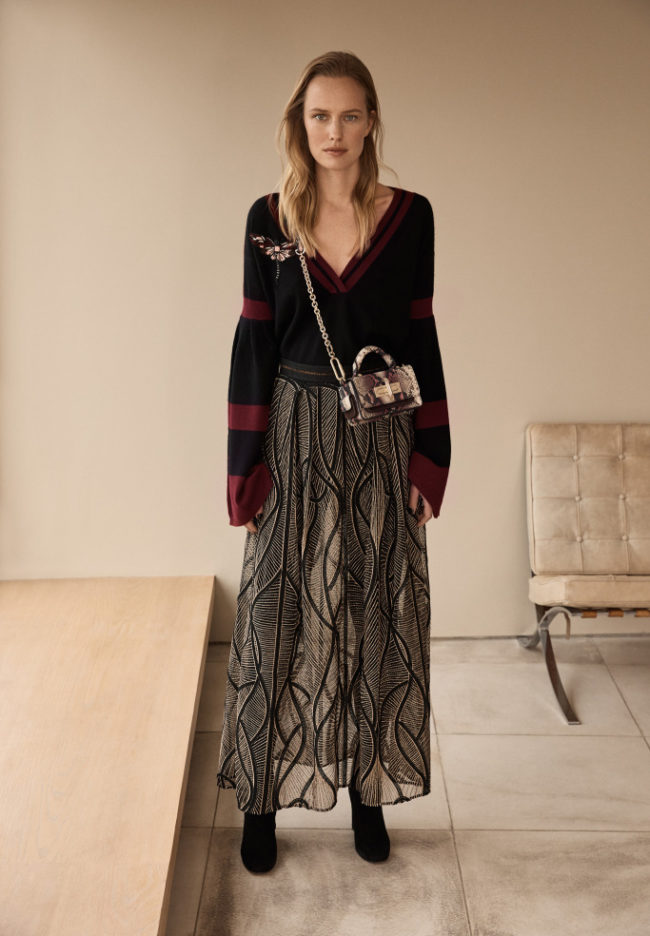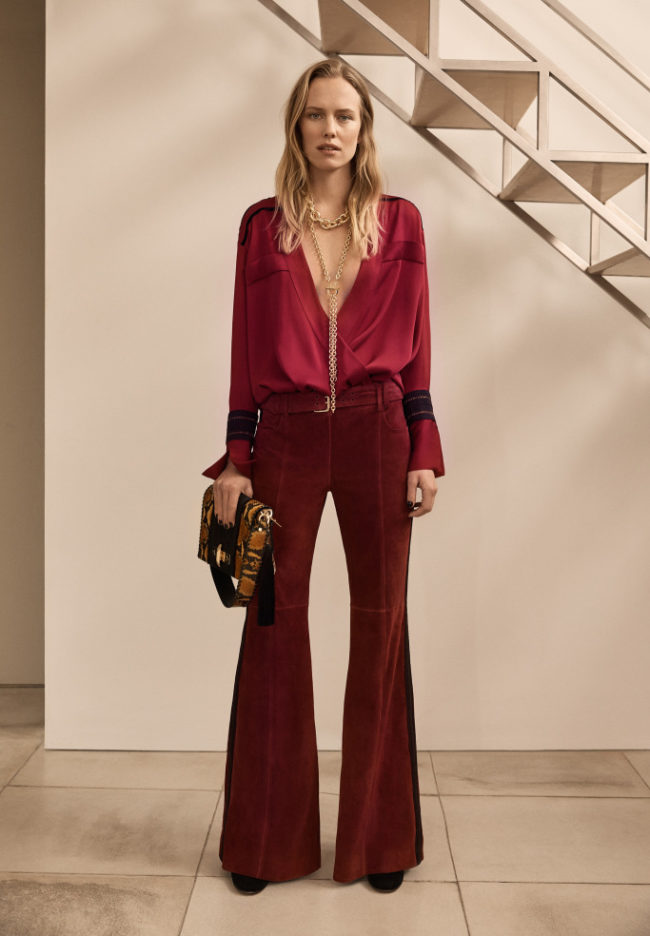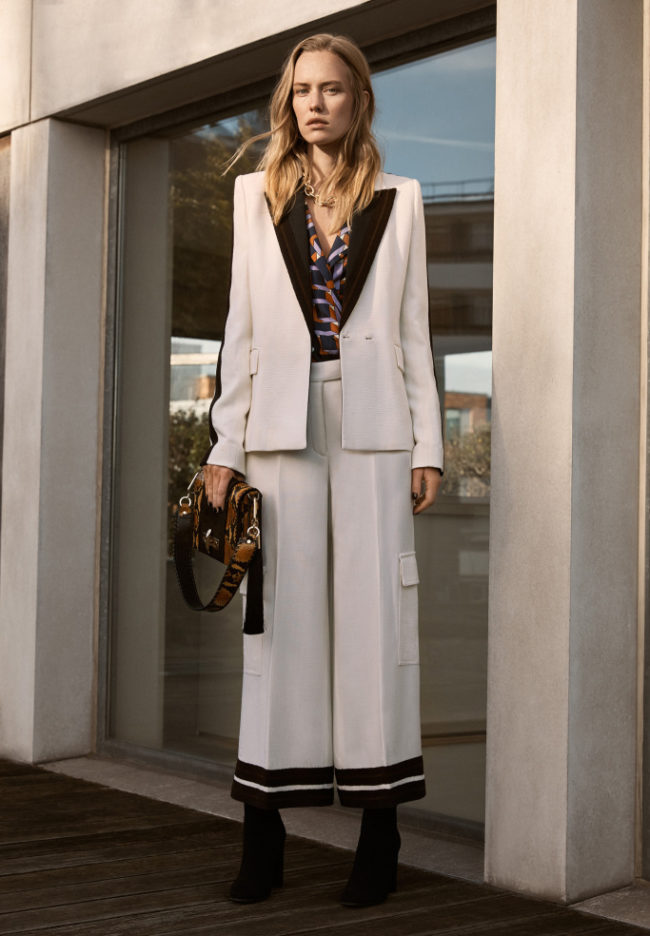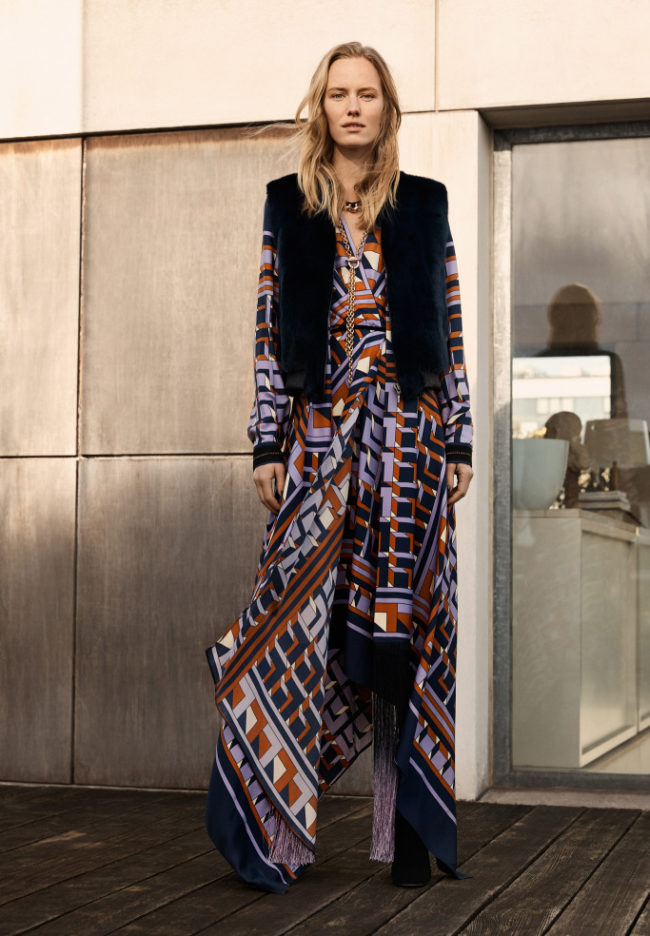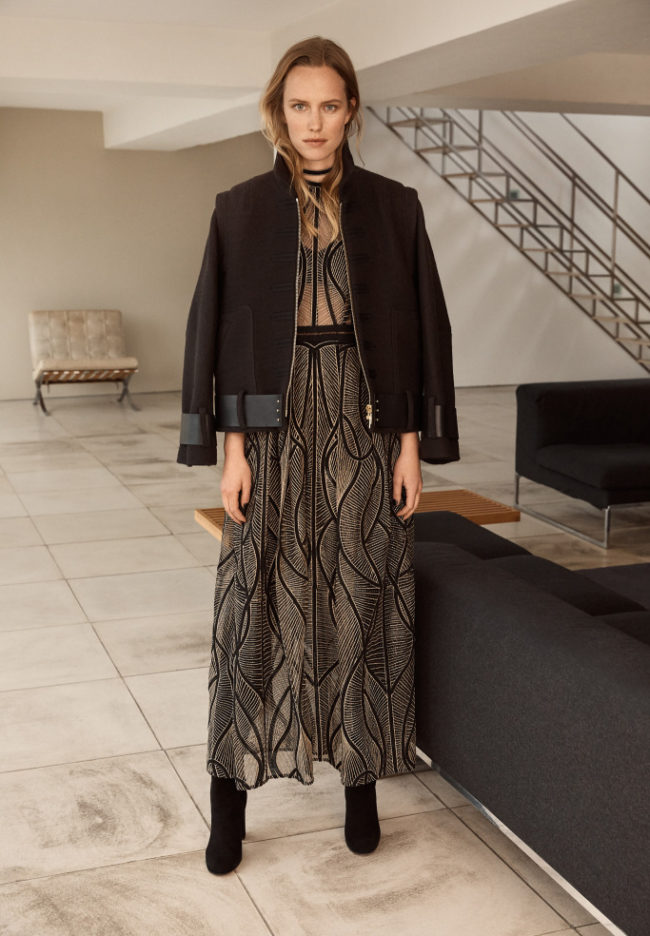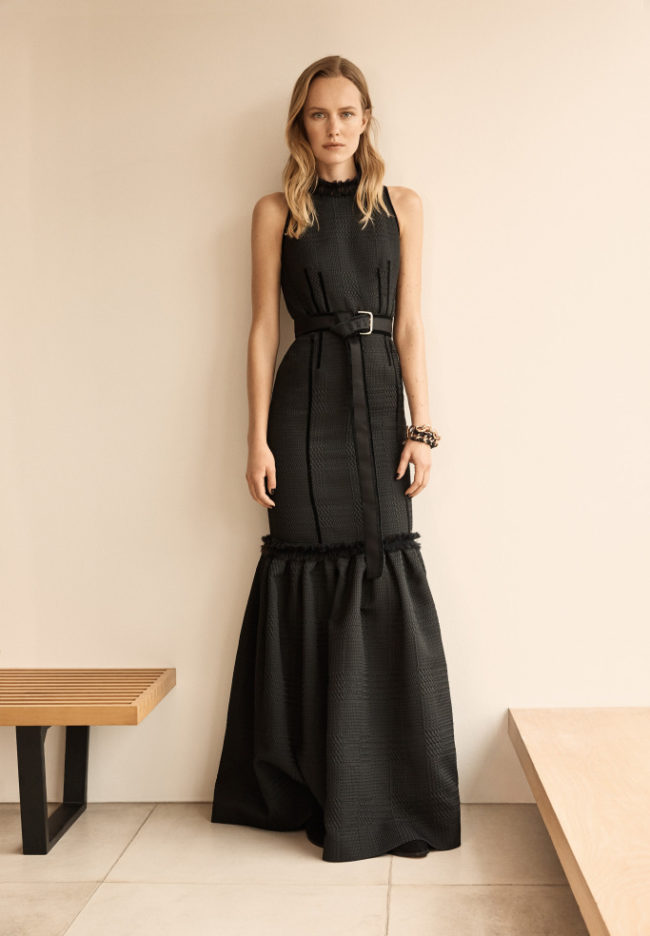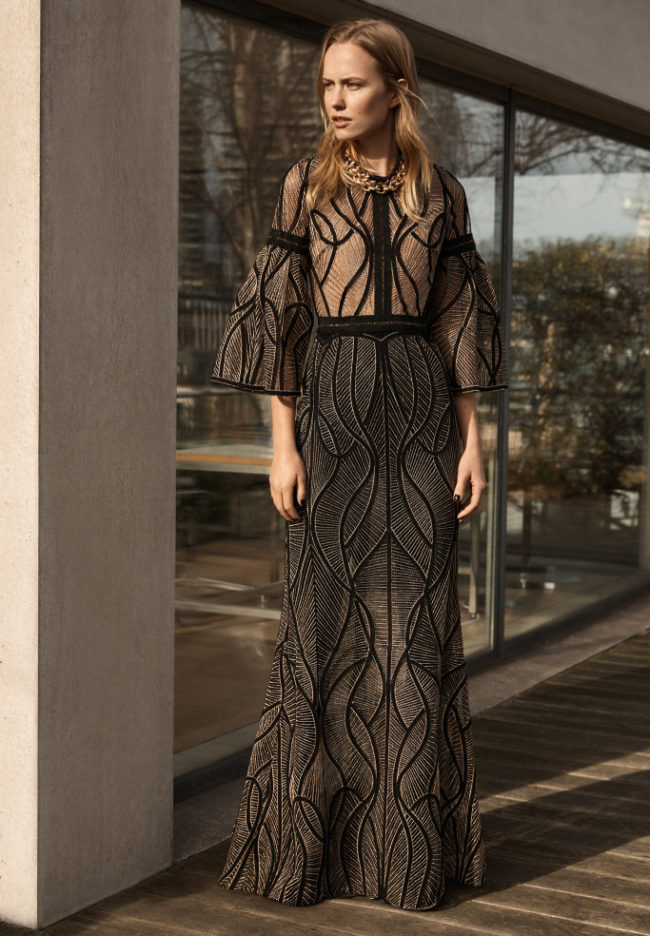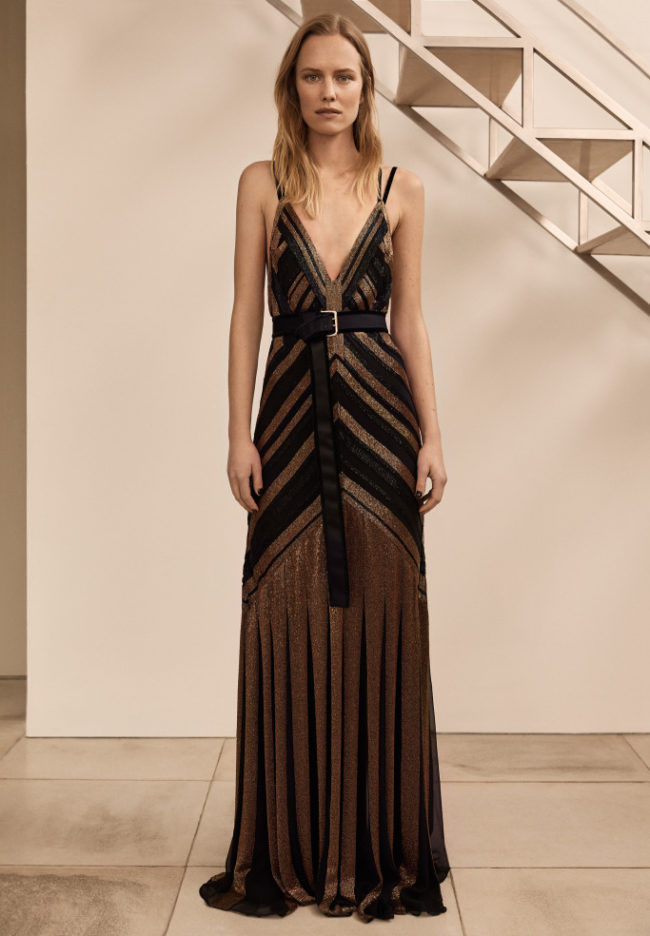 The little sister label Victoria Victoria Beckham from Victoria Beckham sure had something to say for herself for fall 2018. Pristine styles balanced men's and women's wear influences for the girl who likes pretty power suits. Luxe fabrics in silk satins, crisp cottons, and supple leather made up the litany of separates. No show is complete without the must-have moto. Beckham's sharp shearling motorcycle jacket came in two color combinations – a wine colored jacket with blush shearling trim had a rich, luxe vibe while in camel on camel the look was sporty and fresh. Each jacket was accentuated with black piping reflecting the kind of detail that sets Beckham apart from the pack.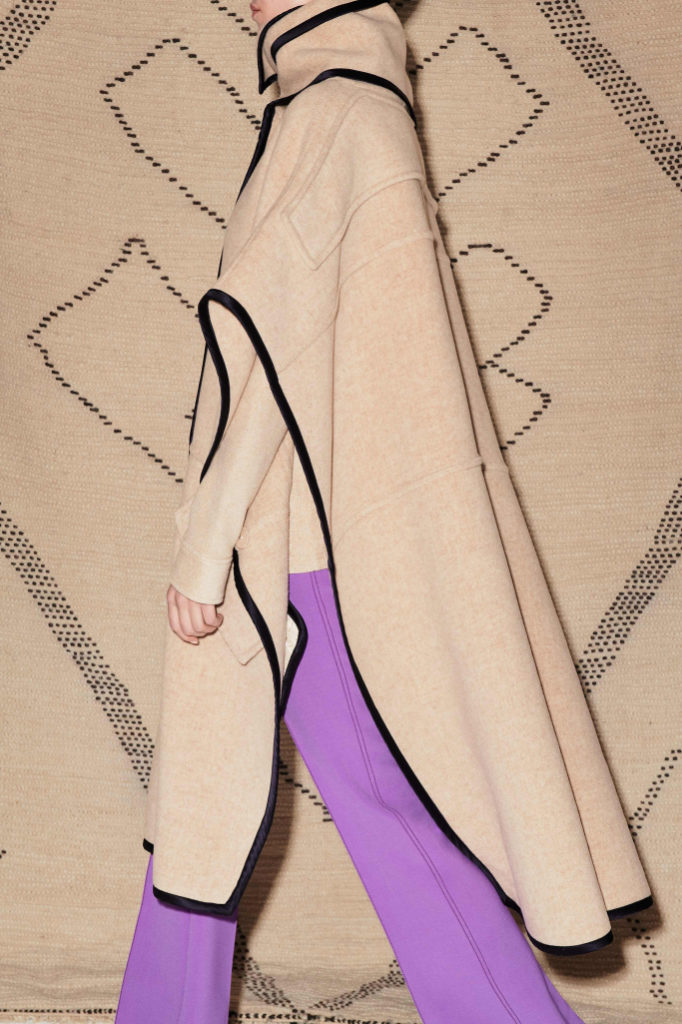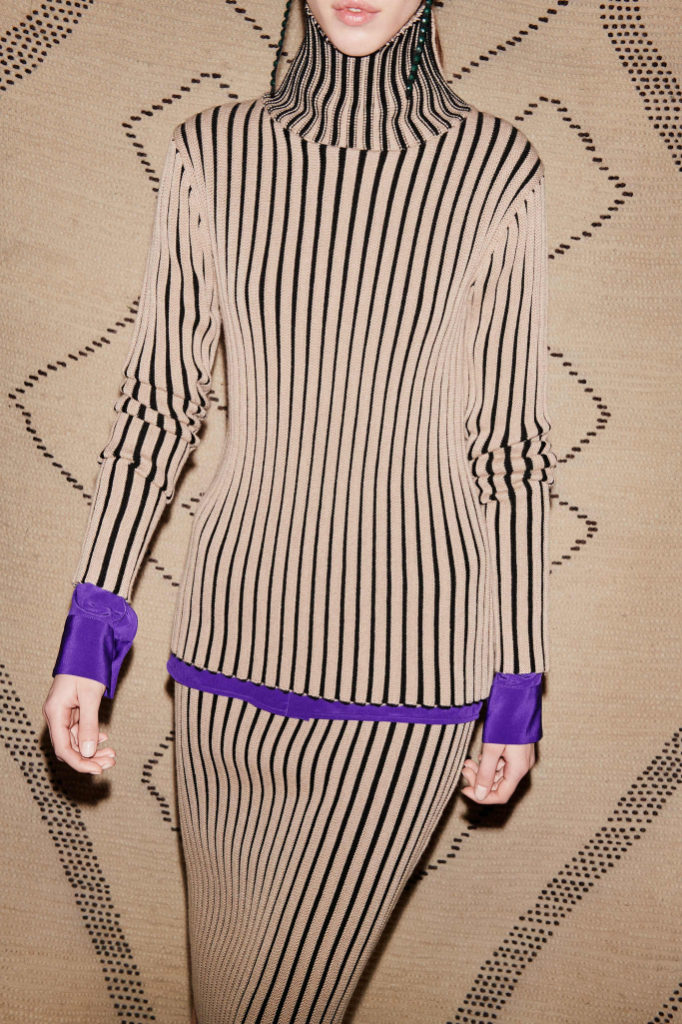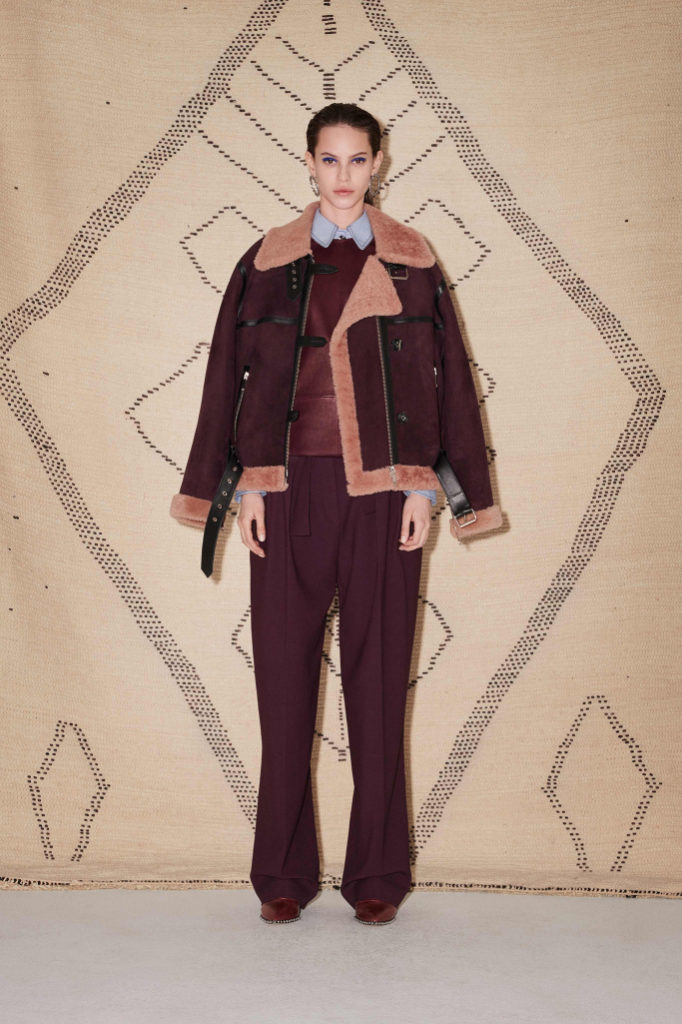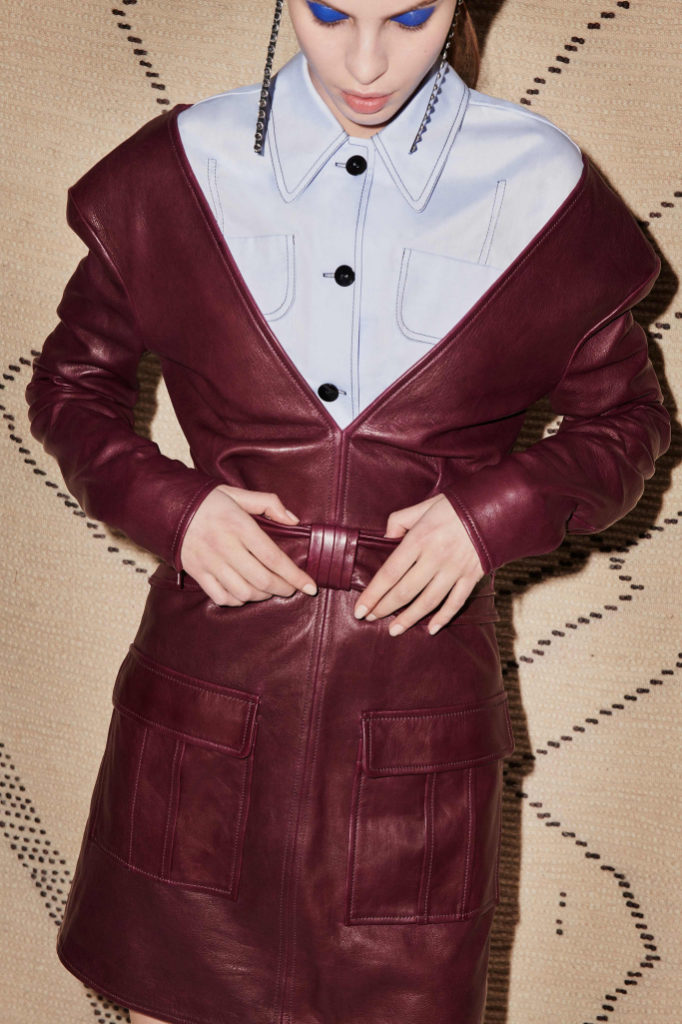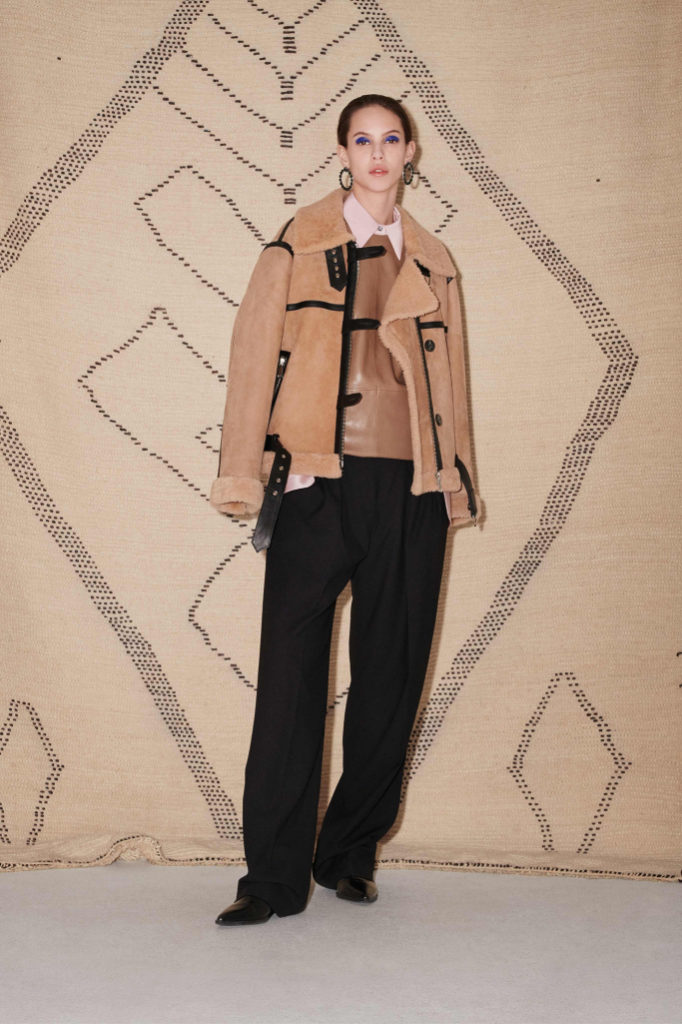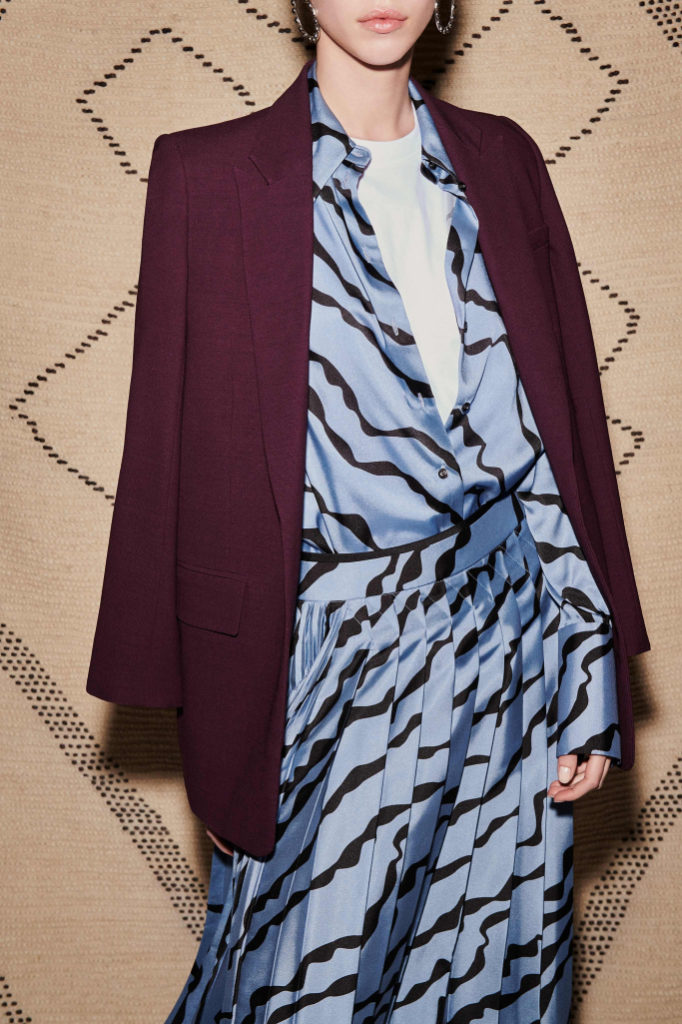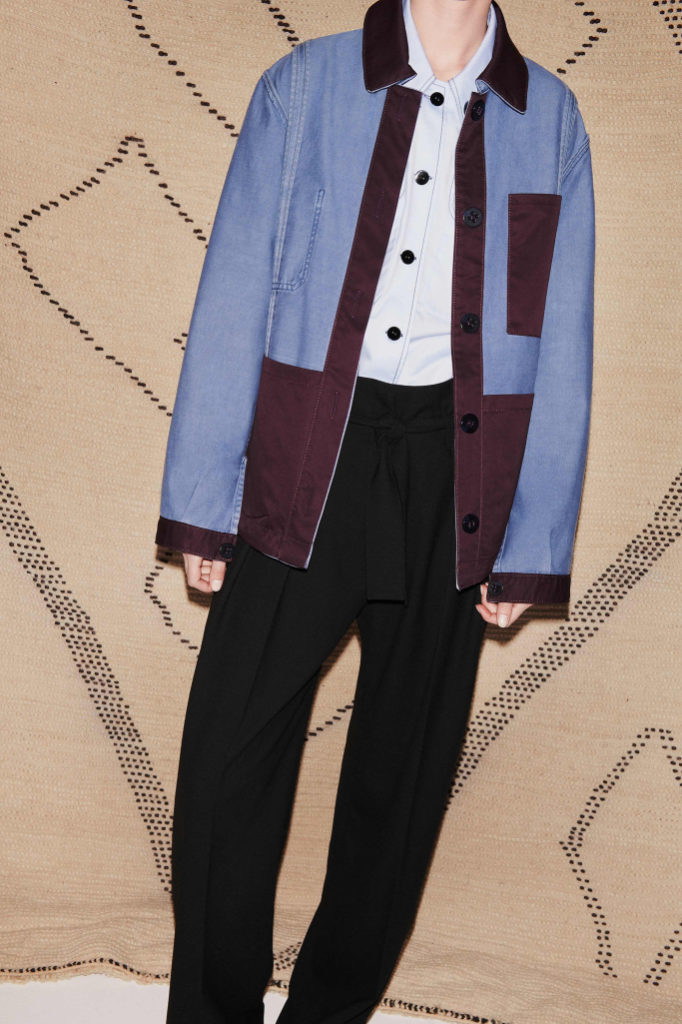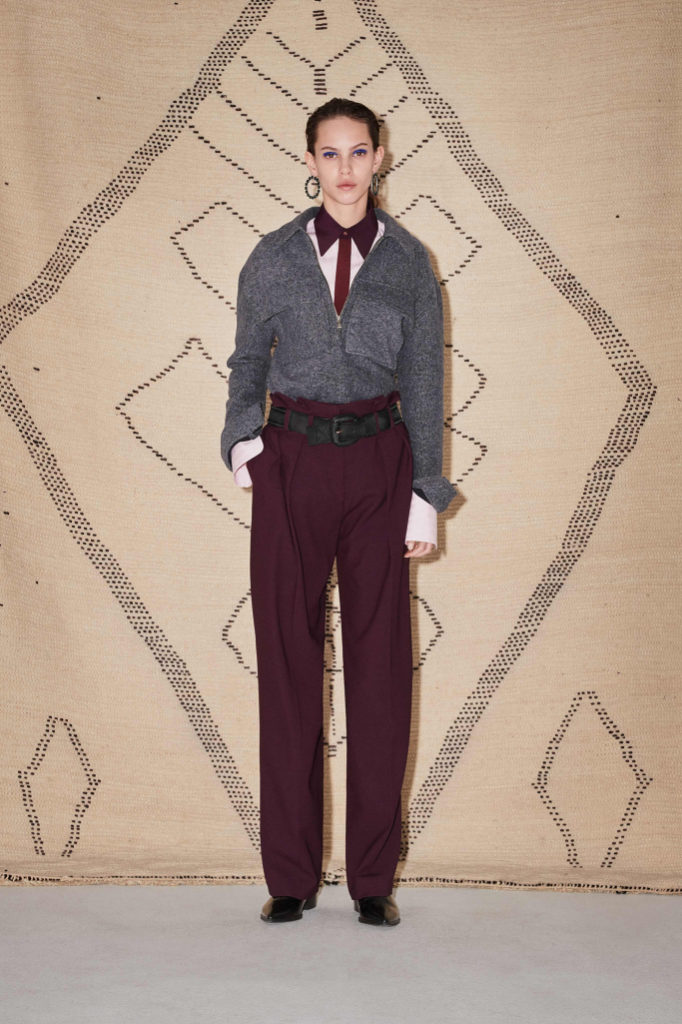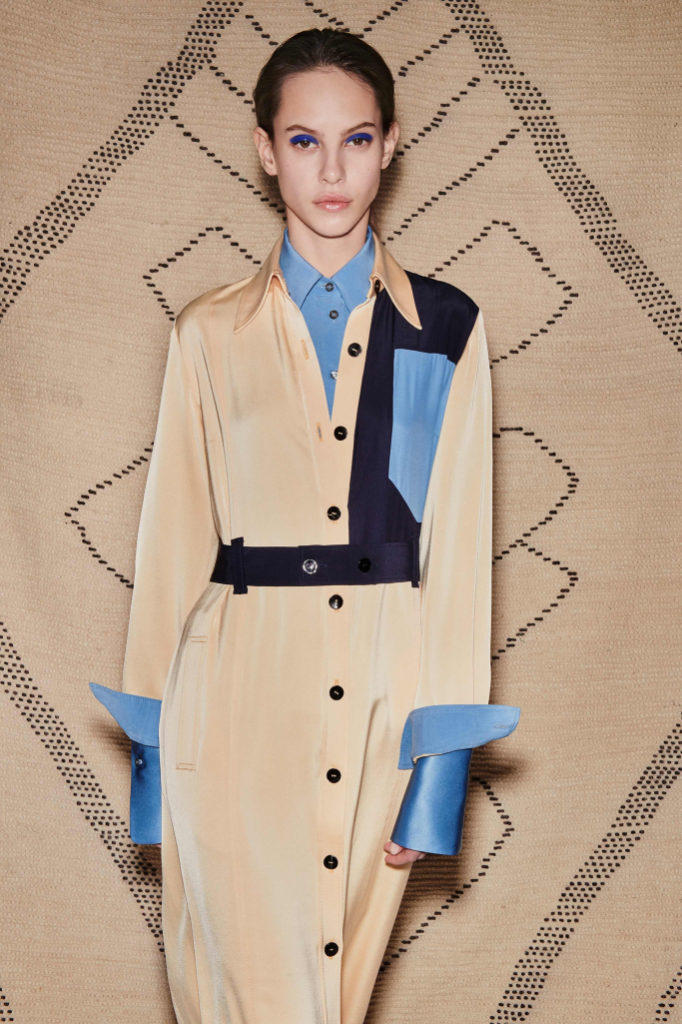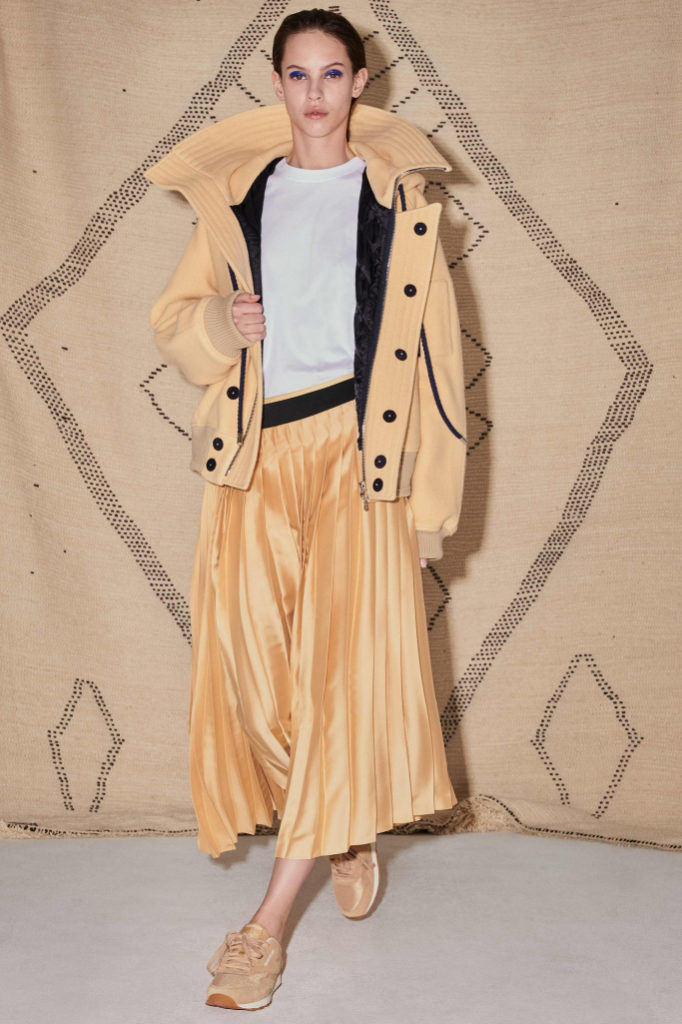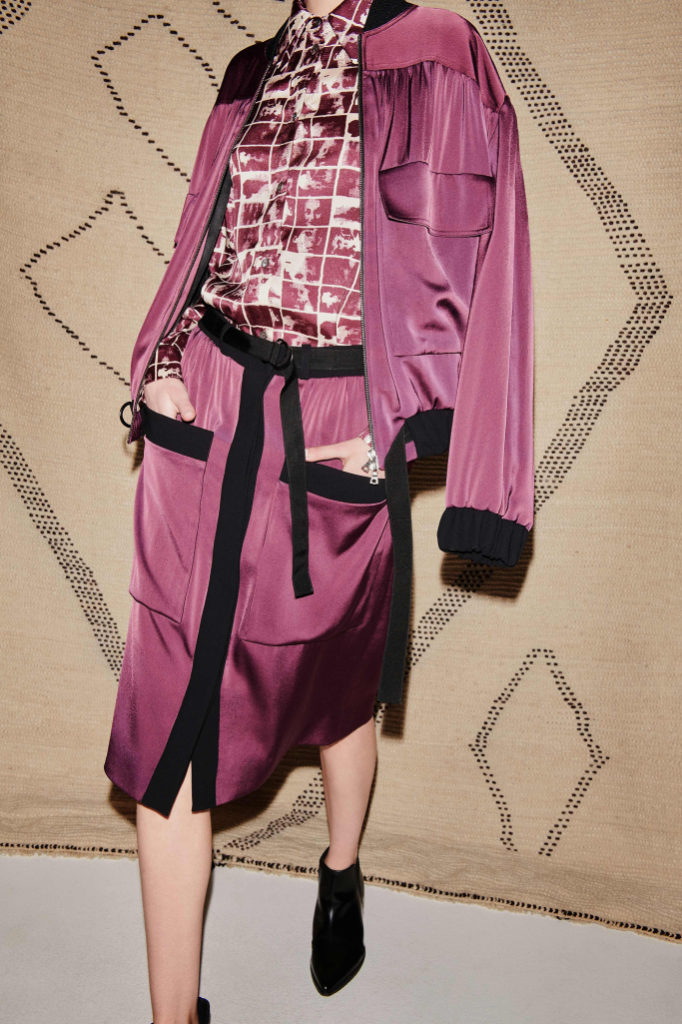 It's on to Milan where the fur was flying!