LONDON Fashion Week Fall 2018 PART 2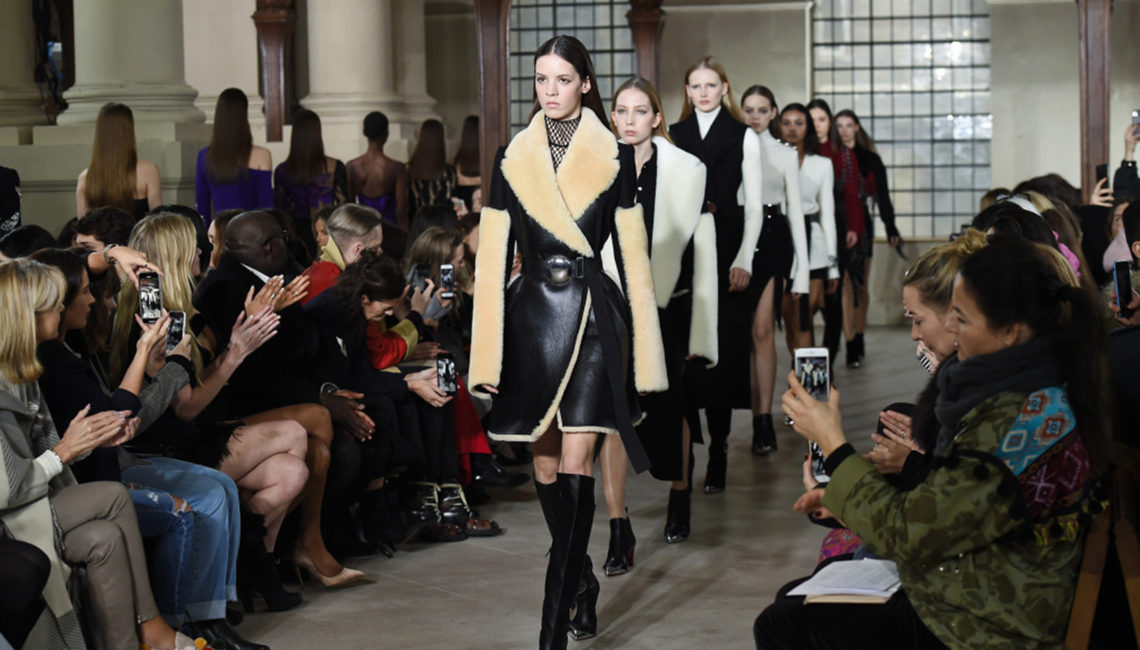 One interesting observation from the London Fashion Week fall 2018 collections is that it seems the designers here are not editing their collections as closely.  NY shows averaged around 25 looks while London was close to double.  And while some might say that too many looks can be overwhelming and confusing, in London more is better. The designers seem to have a more pressing vision for women and the future and the breadth of their collections allowed for a more impactful message.  Powerful looks came through in style, silhouette, and fabric choices.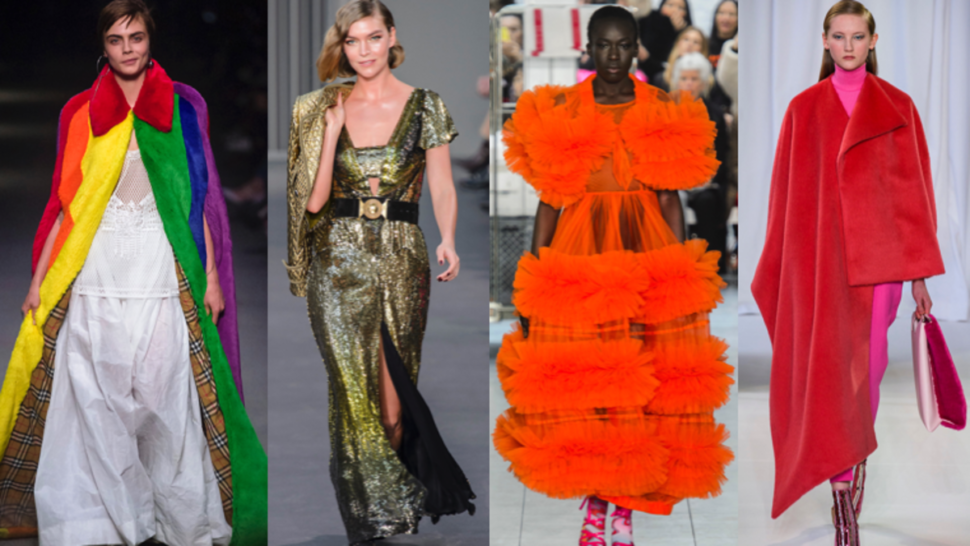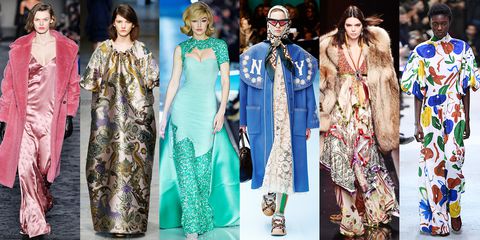 Peter Pilotto and design partner Christopher de Vos invite you to slip into something a bit more comfortable for fall 2018. Slipper satins were the medium for dresses, smoking jackets, and pants. With abstract Asian prints in delicious water colors, these pieces had a dreamlike effect. A multi-colored shearling coat with Mongolian lamb collar was as powerful as Joseph's Technicolor dream coat IRL. But it was the chubby Mongolian lamb coat that woke up our senses and left a long lasting impression. Soft pastel color patches blended like Easter egg coloring for a fluid and fresh effect.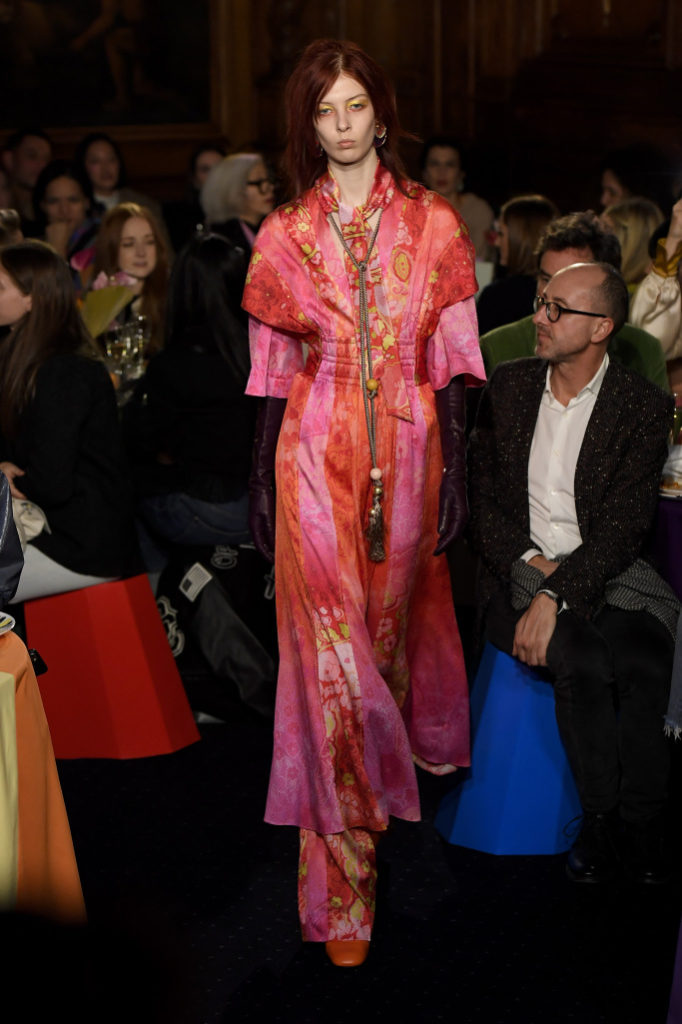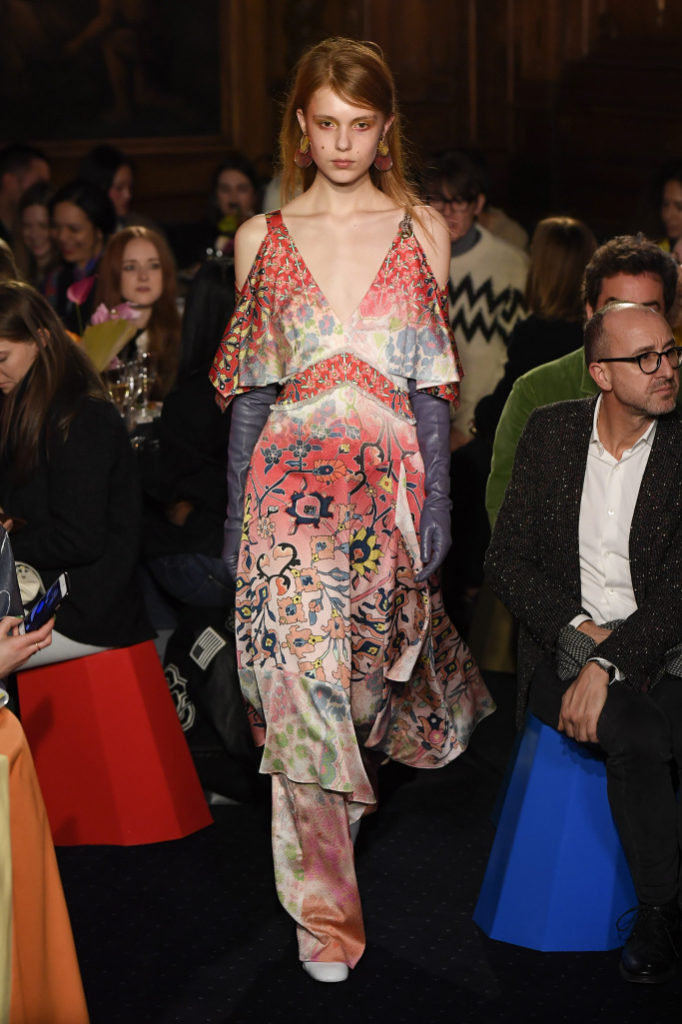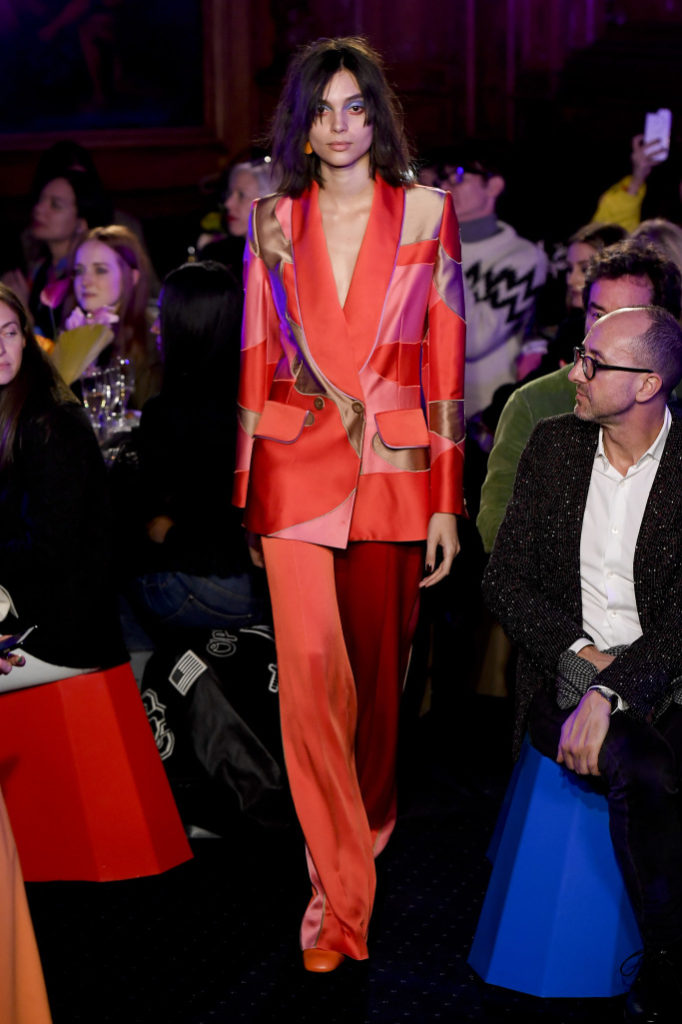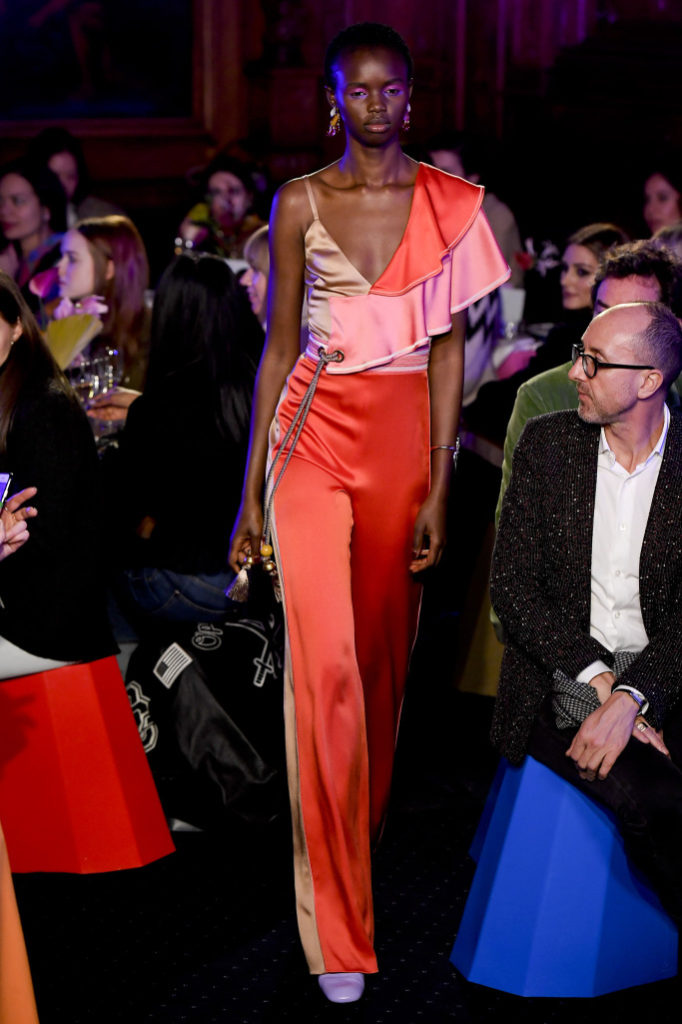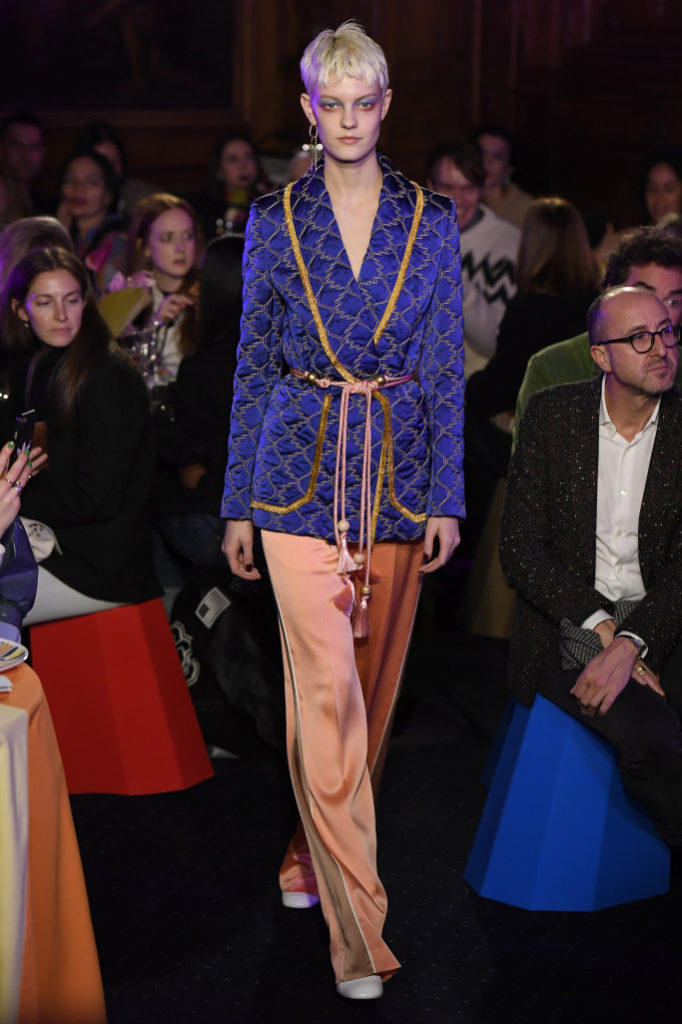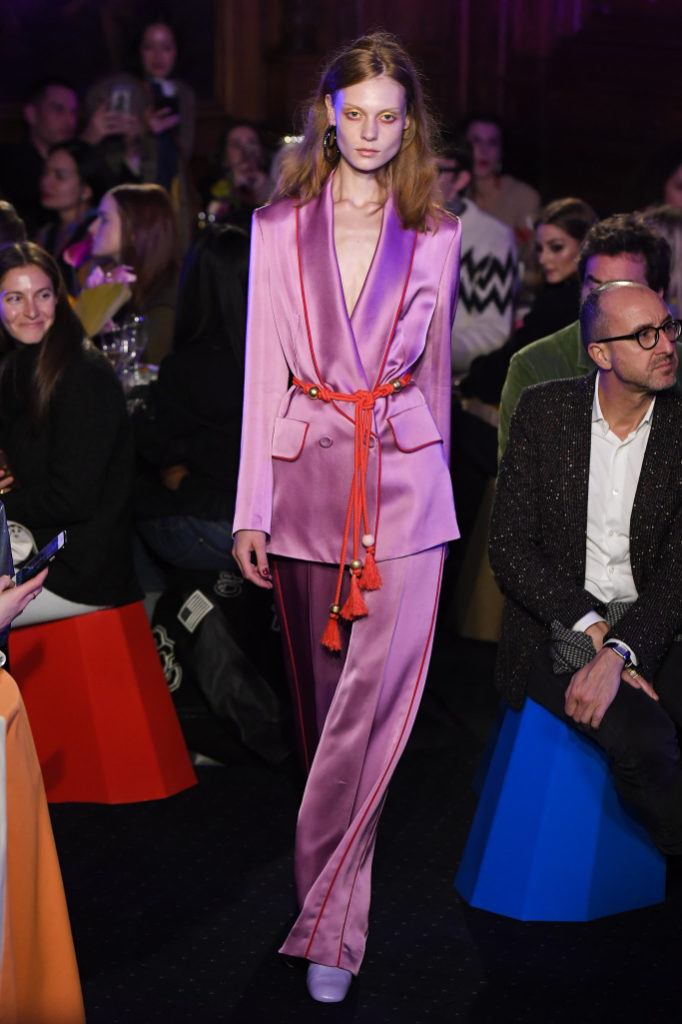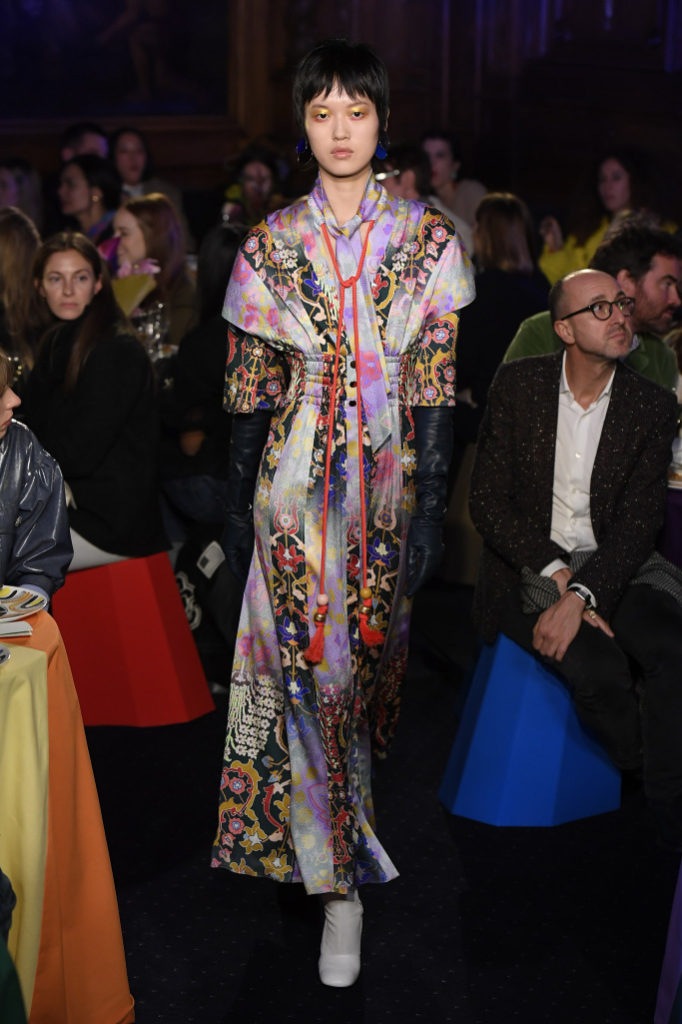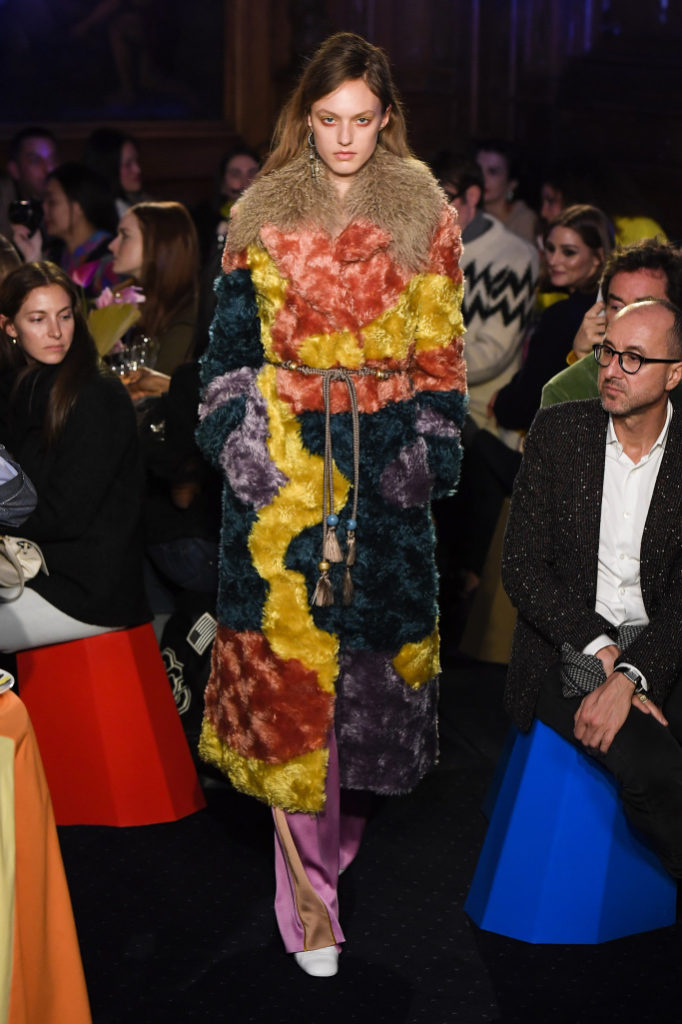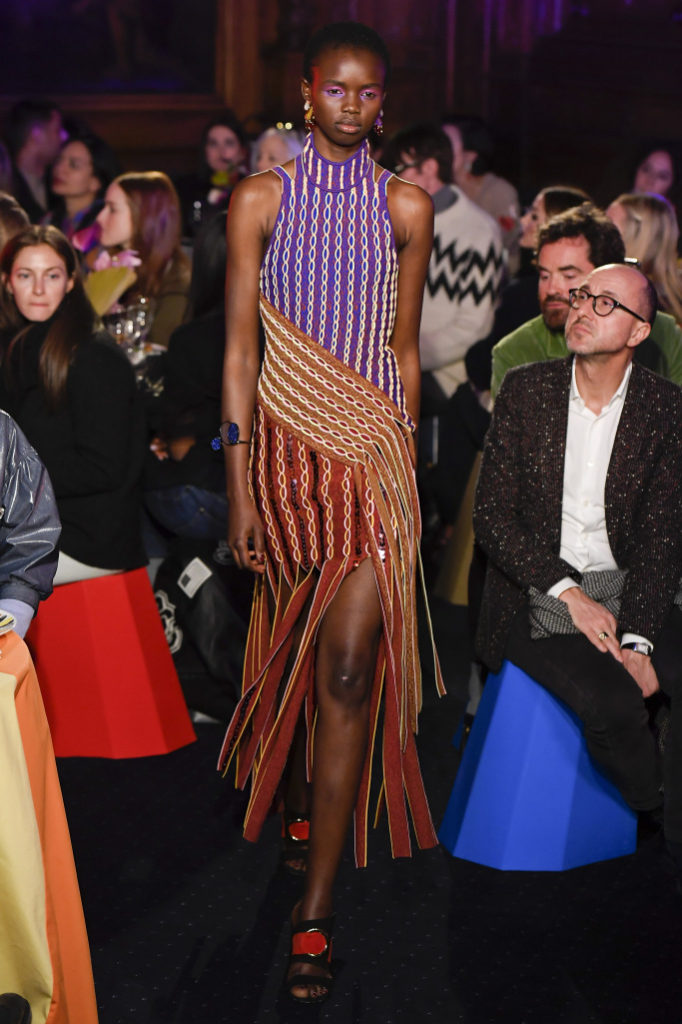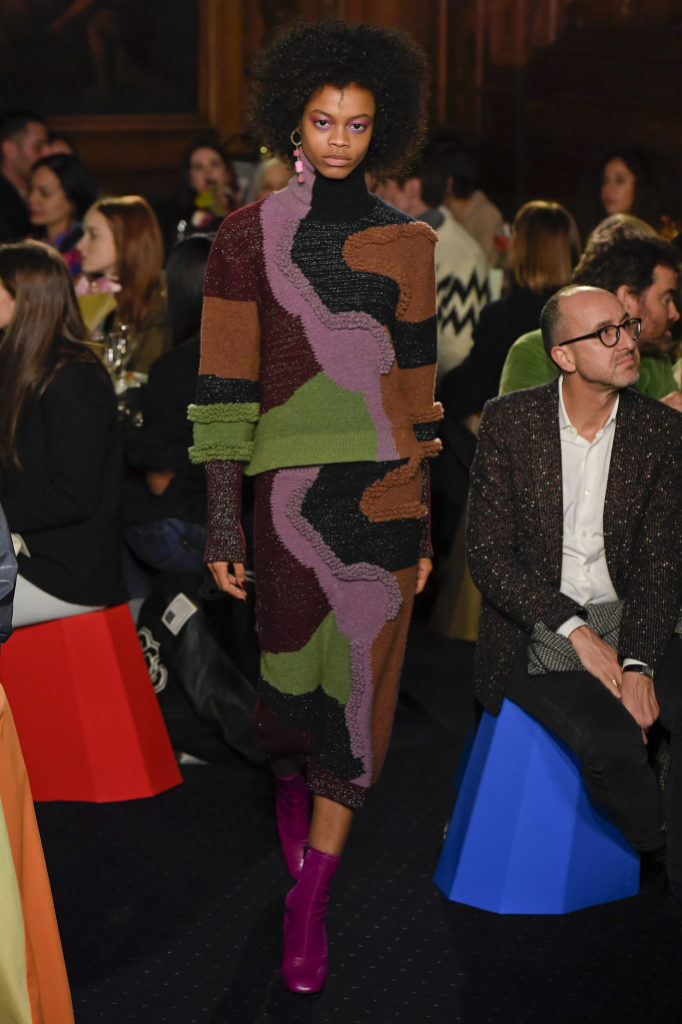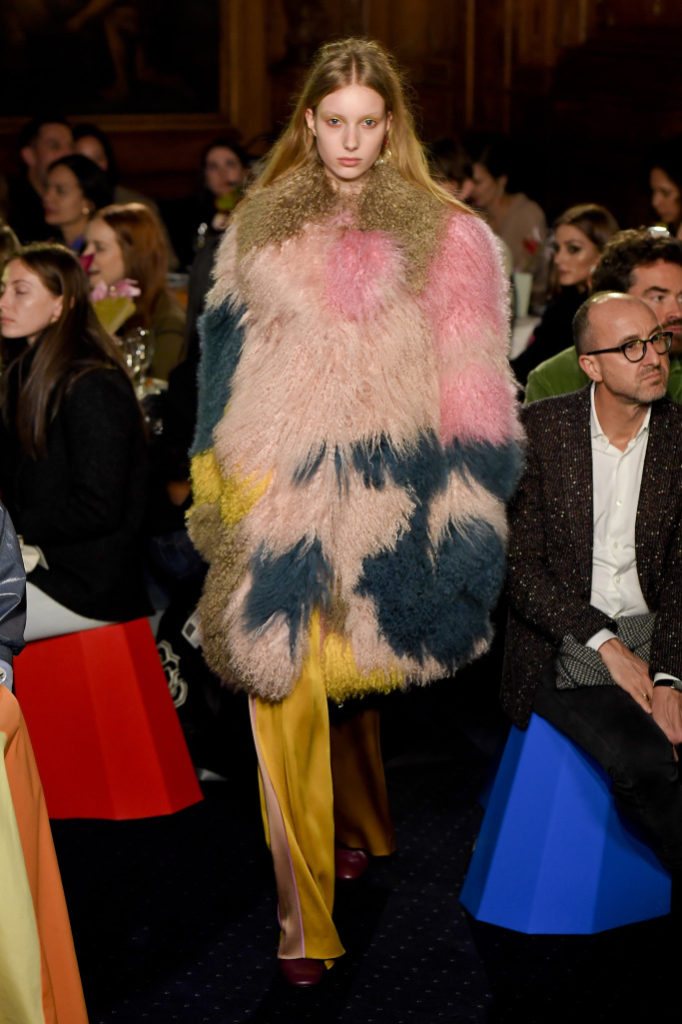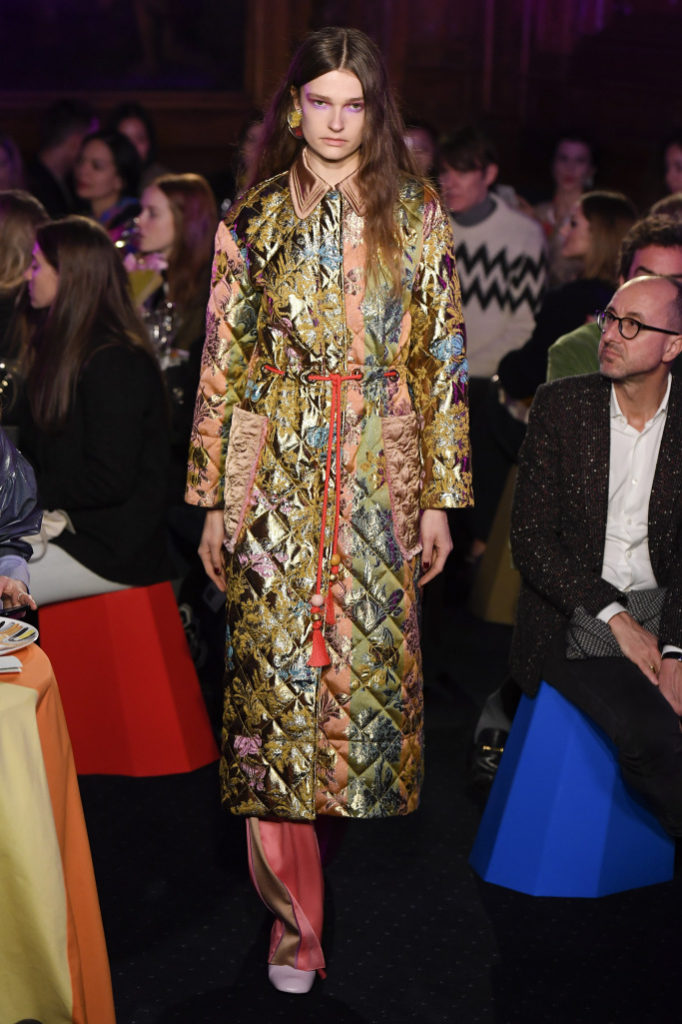 Erdem's fall 2018 RTW collection was a mix of jacquard prints, heavy satins, polka dot tulle, and crushed velvets. It was an old Grande Dame kind of feel where you could almost smell the moth balls. The classic mink coat look was updated with great belts and buttons, a look we absolutely love on fur, giving the traditional silhouettes of  a notch collar double breasted mink coat and a classic wing collar mink coat….a fresh, modern feel.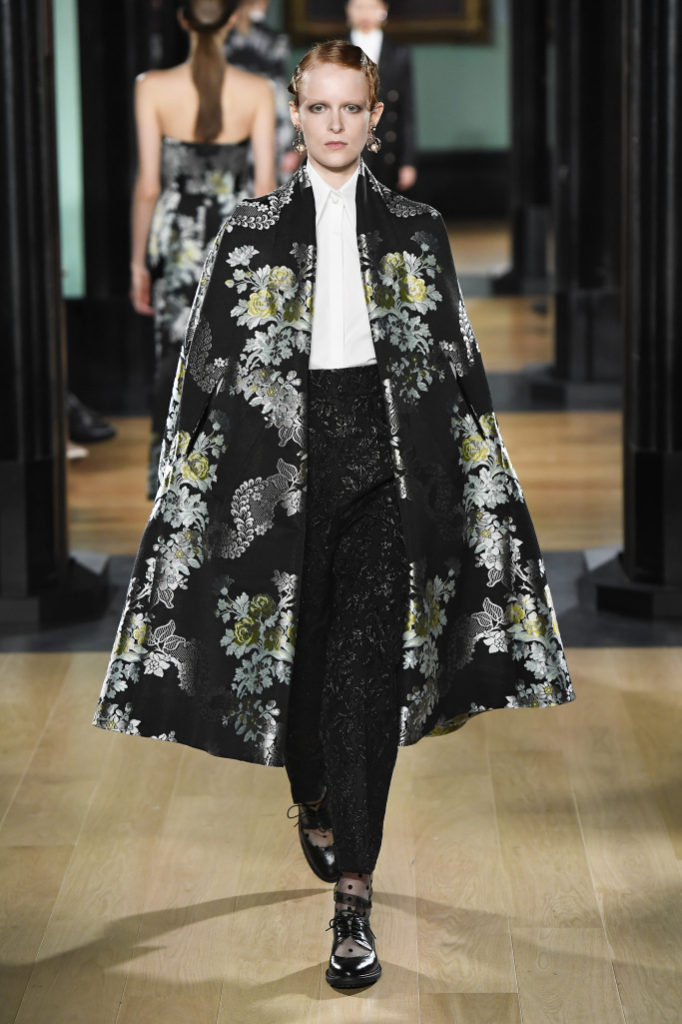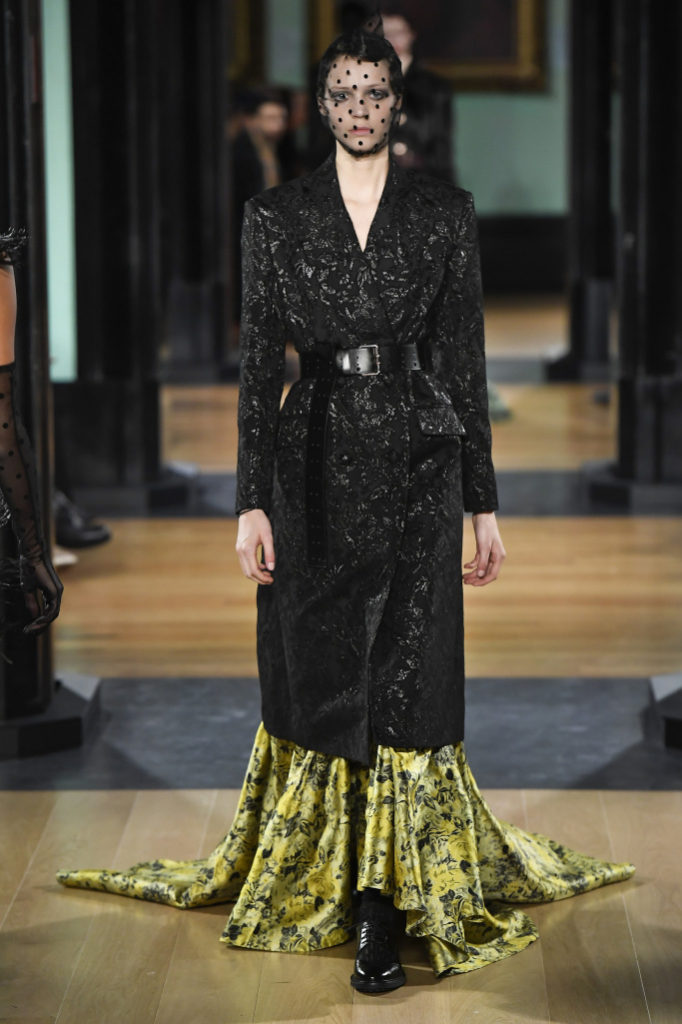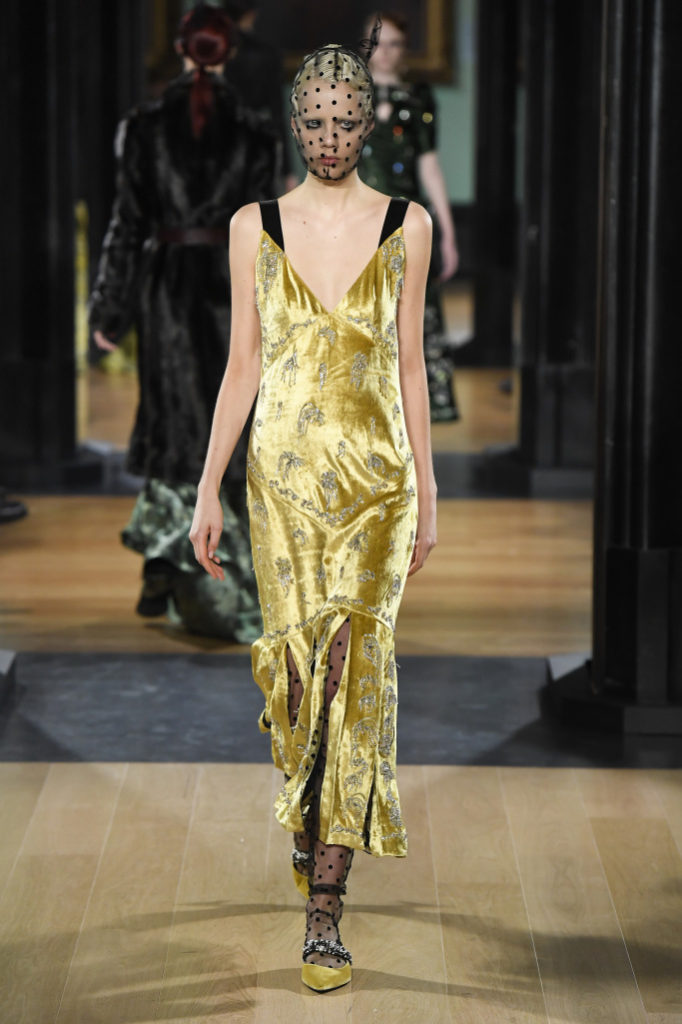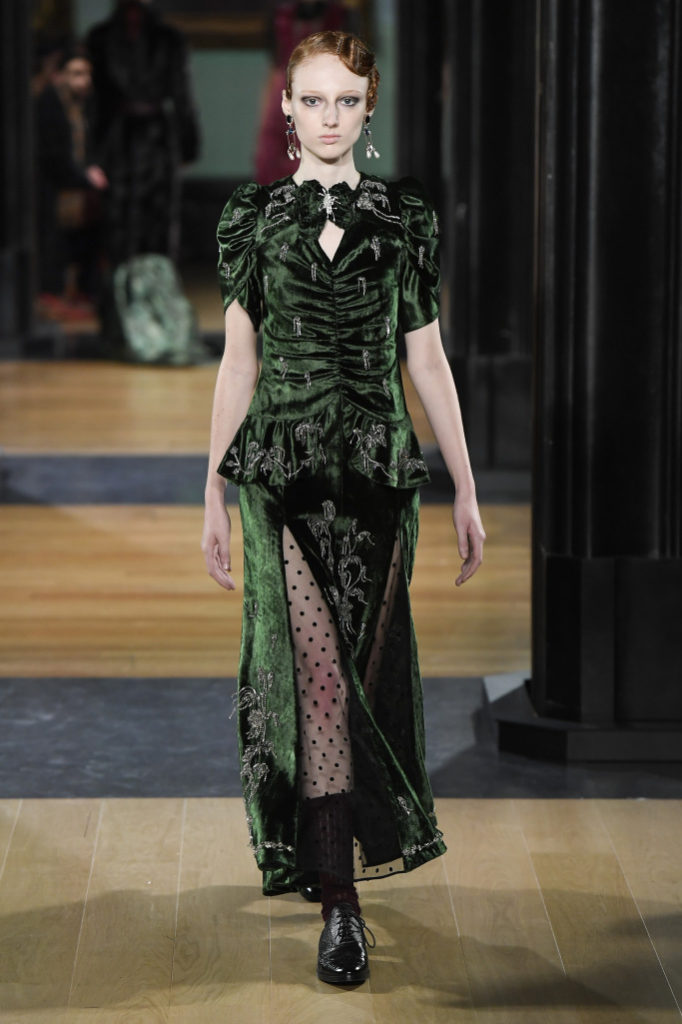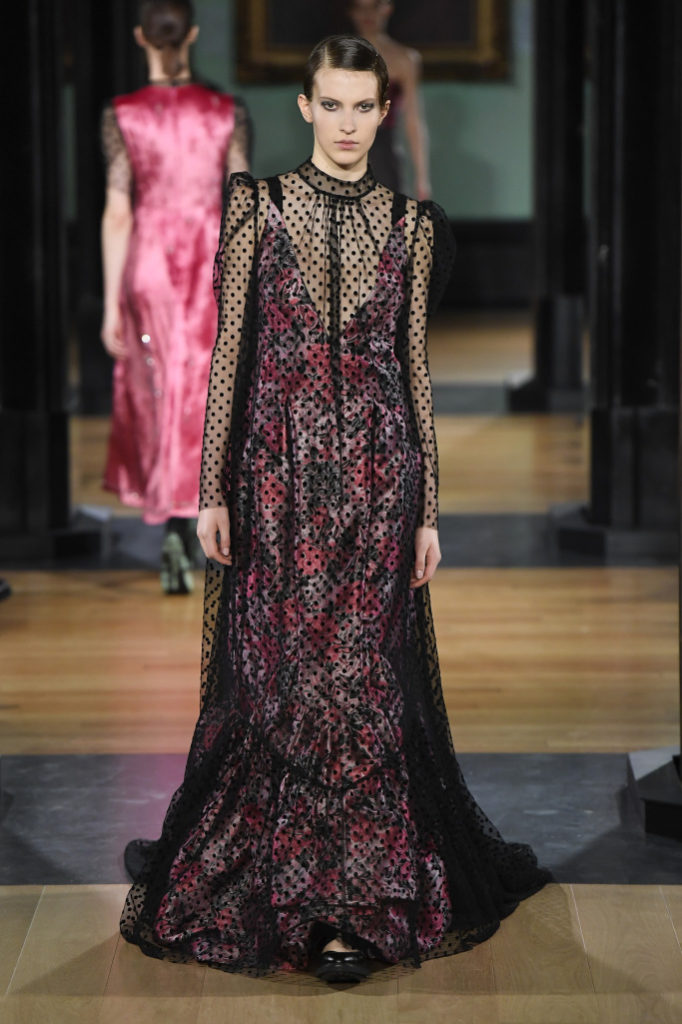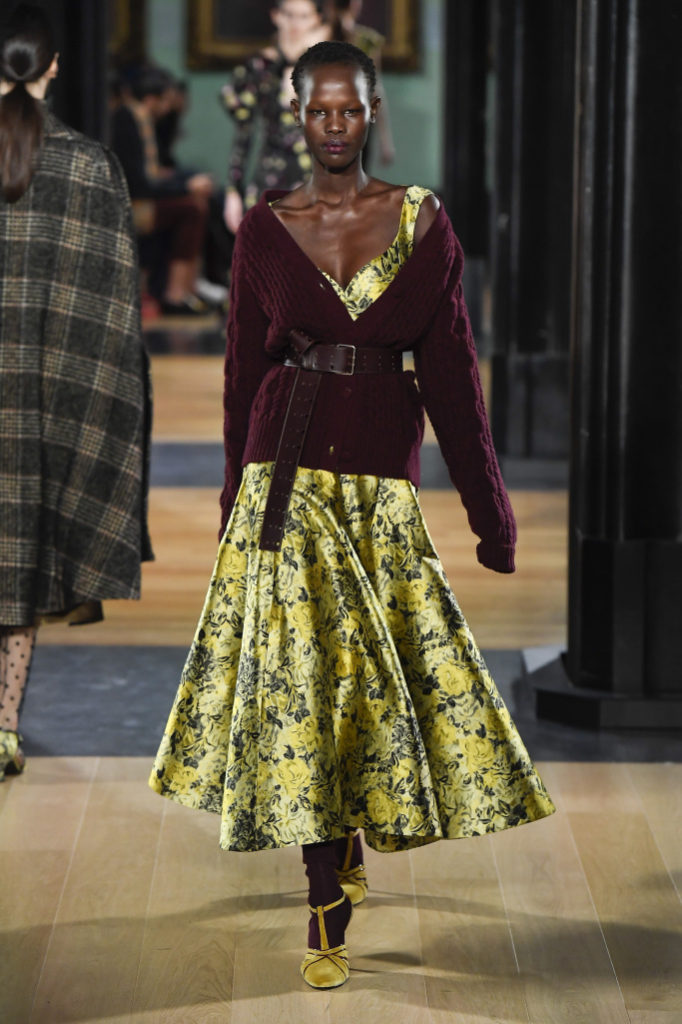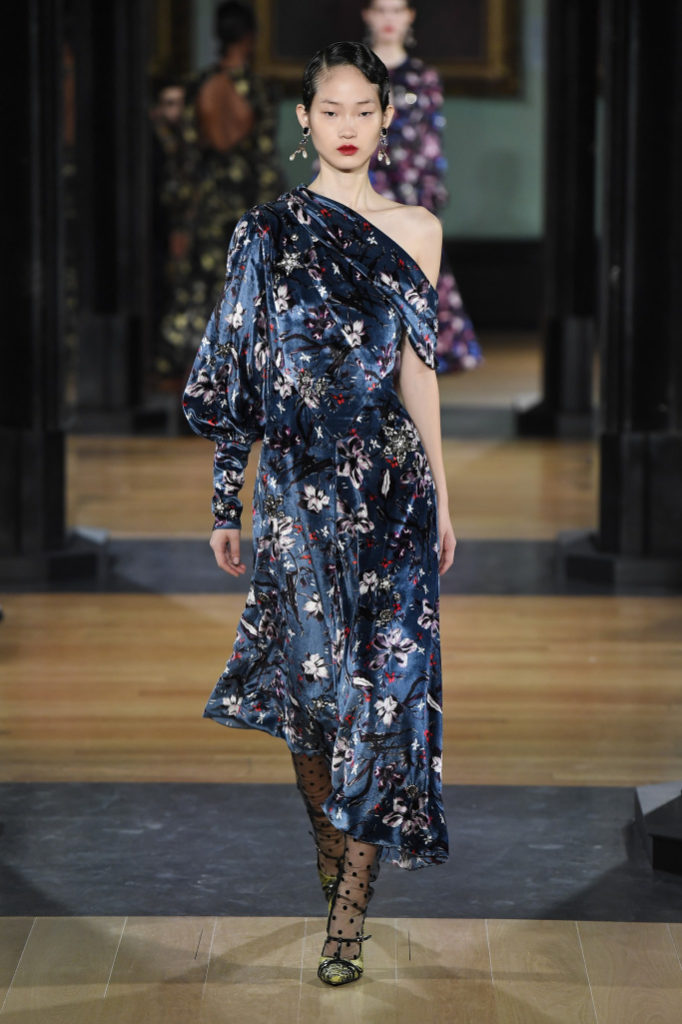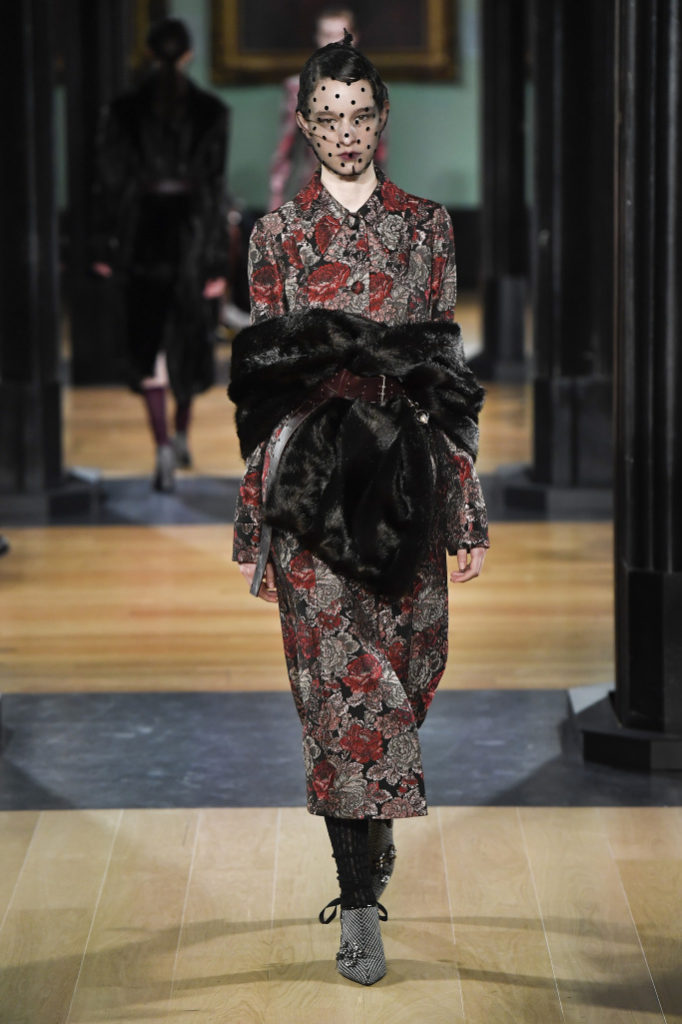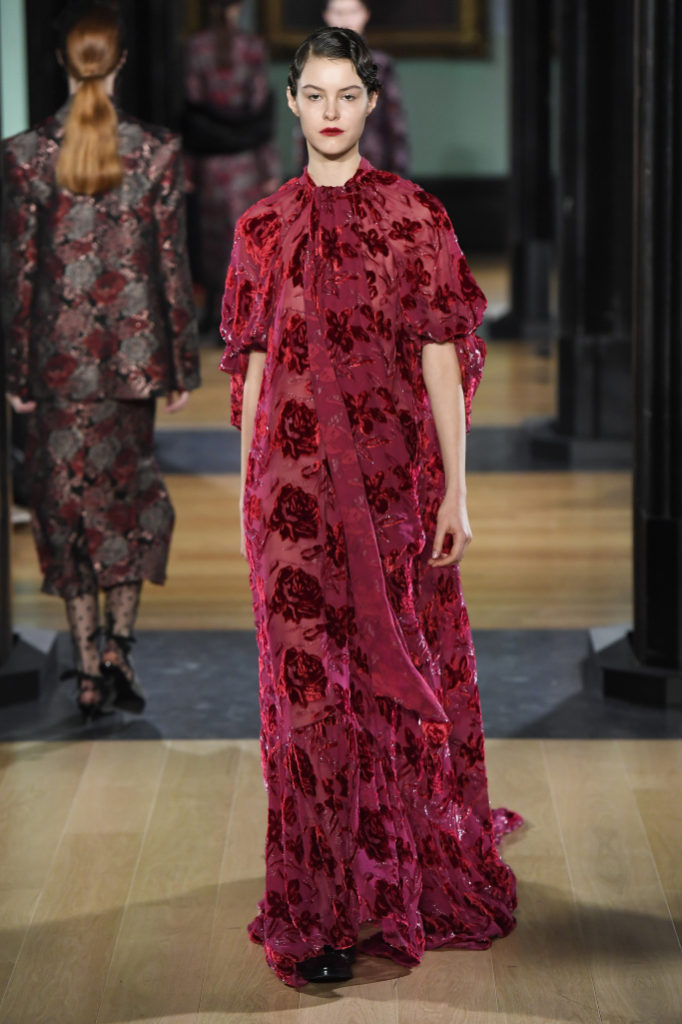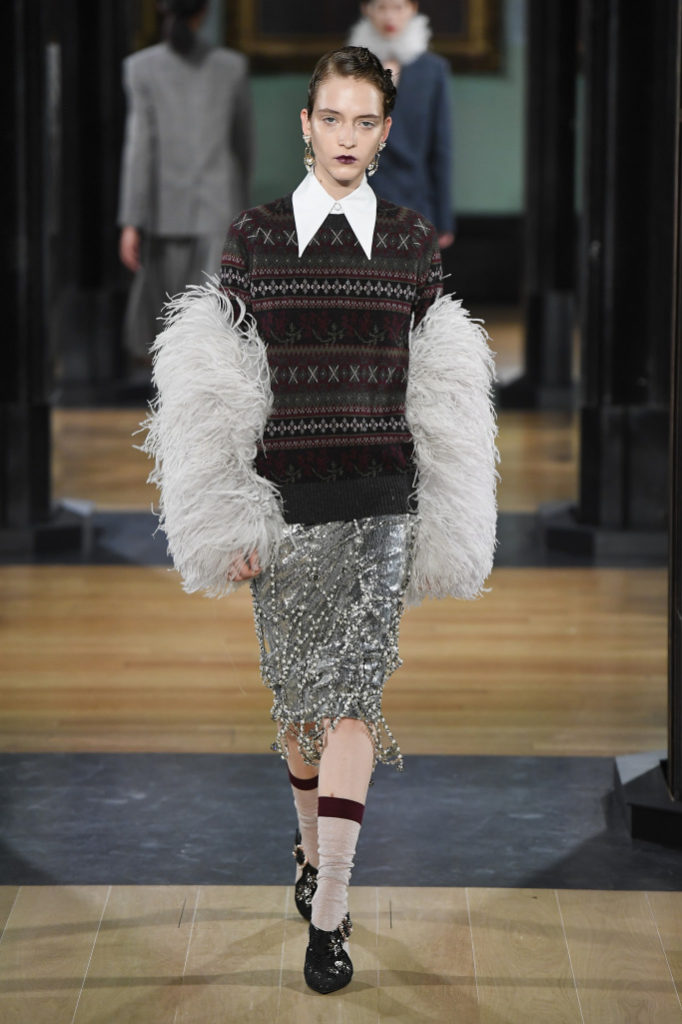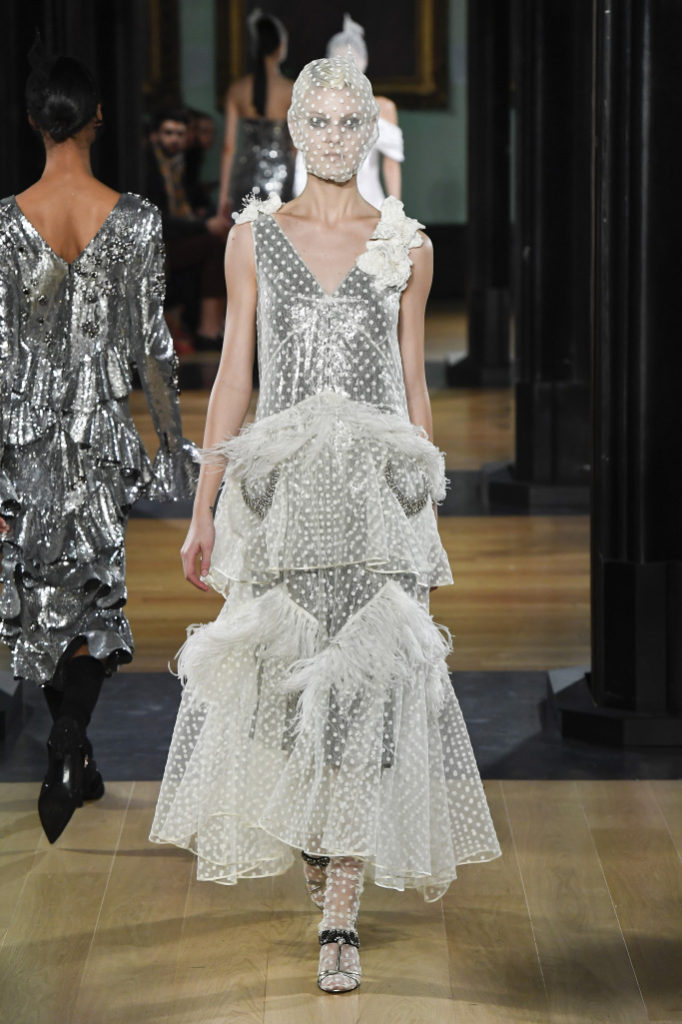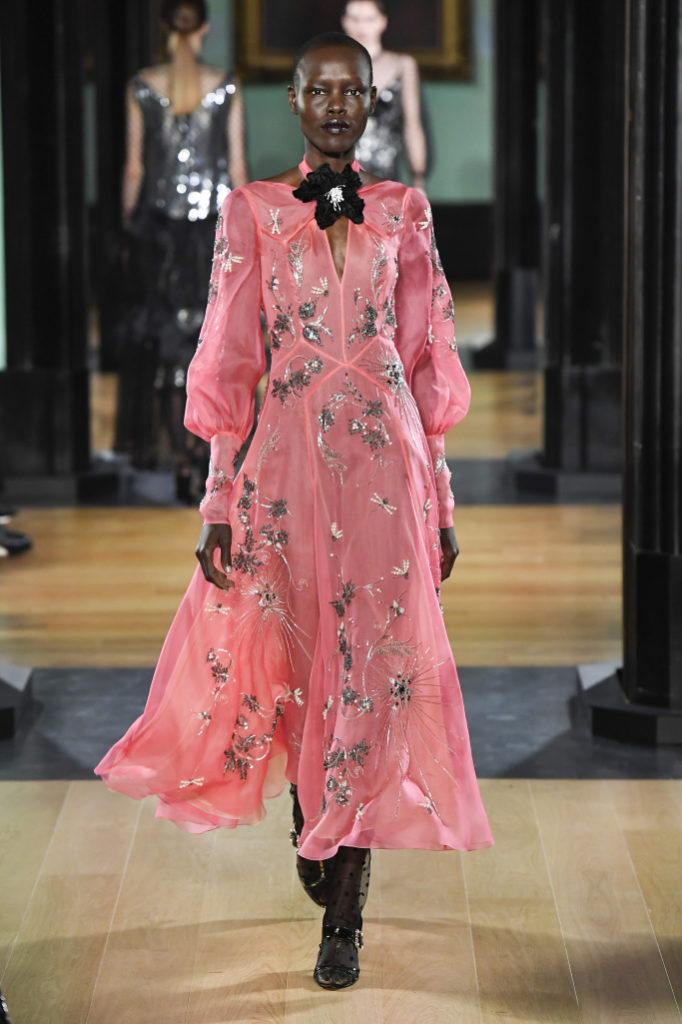 The Tin Man, with his new heart, would have loved the MM6 Maison Margiela fall RTW show for 2018. A surround sound, all-silver concept from the staging to the styles was a bit risky, but it paid off in tall coin. A mix of textures including lurex, nylon, sequin, and leather gave the singular color multi dimension. Accordion pleats and quilting added depth and sophistication..  The spot light shone brightest on a silver metallic shearling jacket that was just the right combination of cutting edge and casual elegance.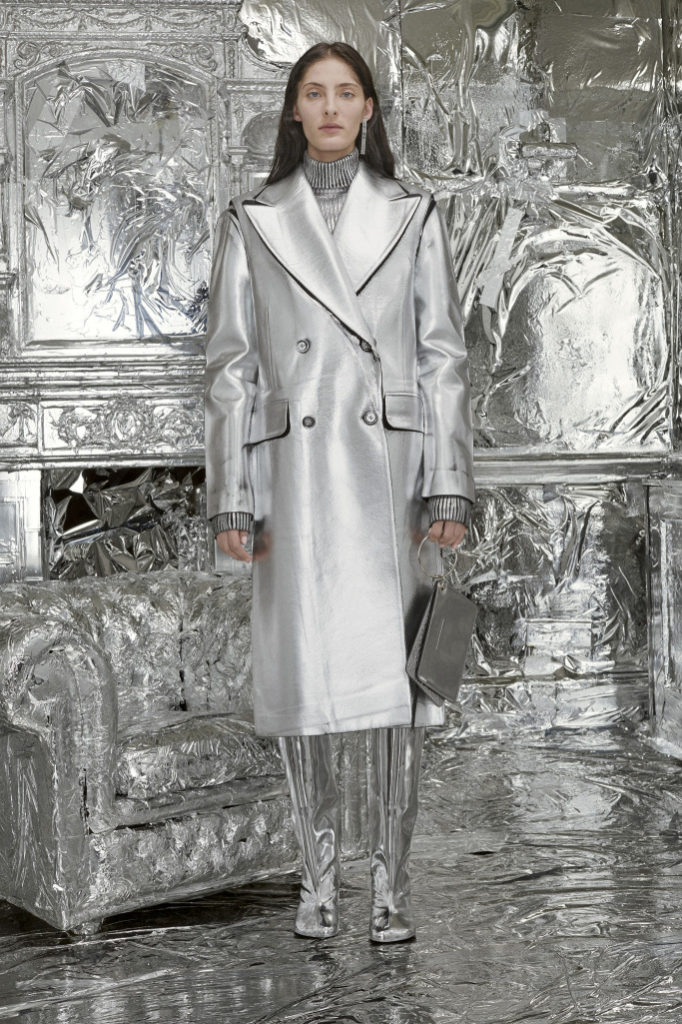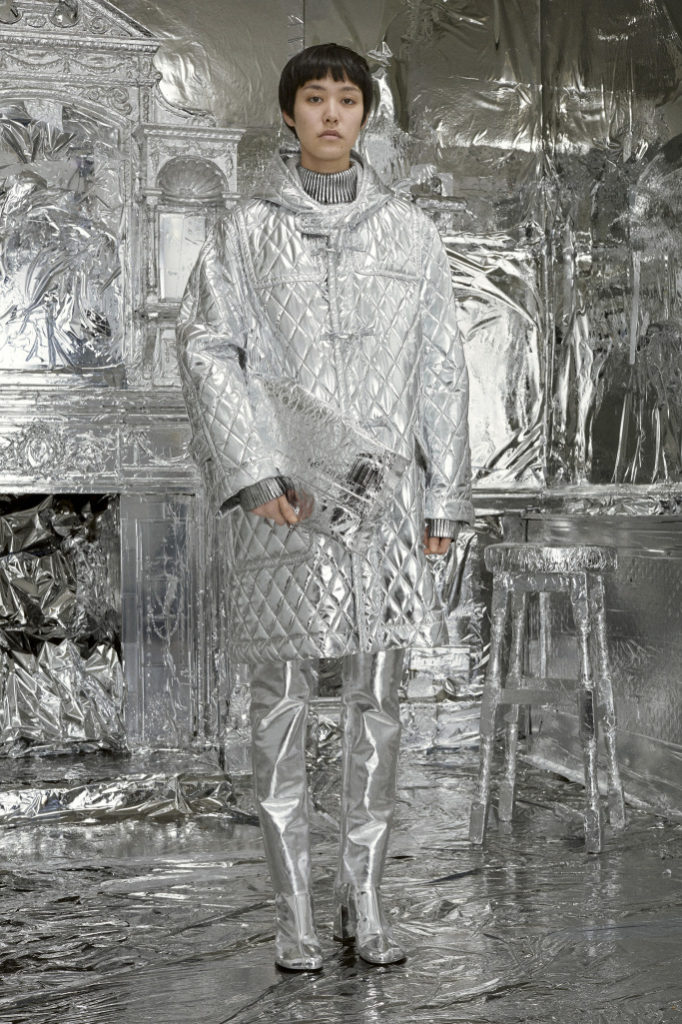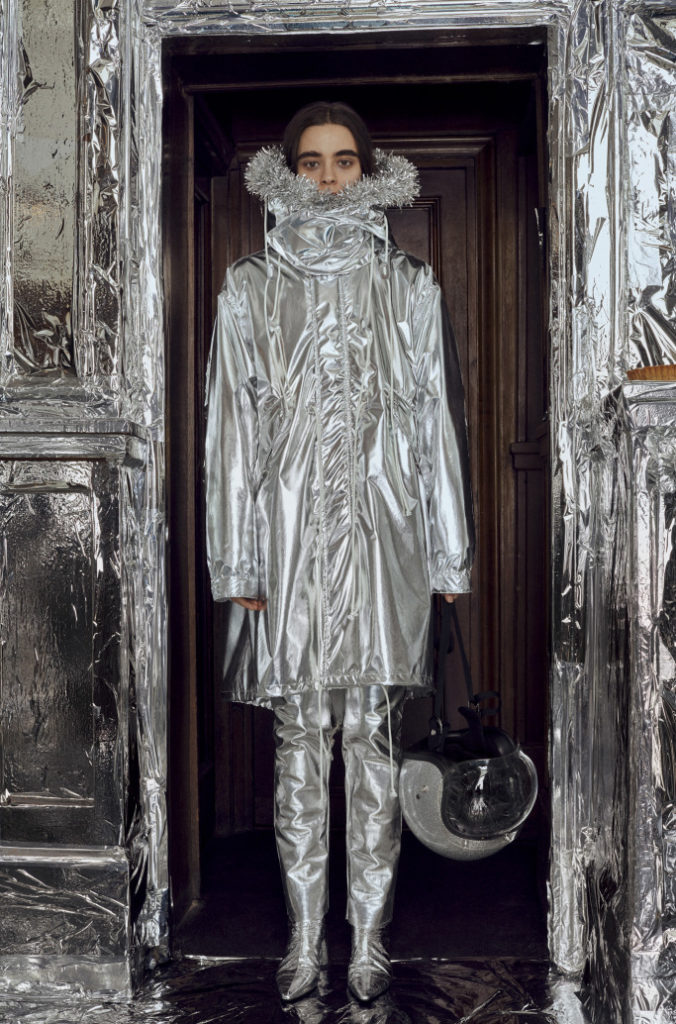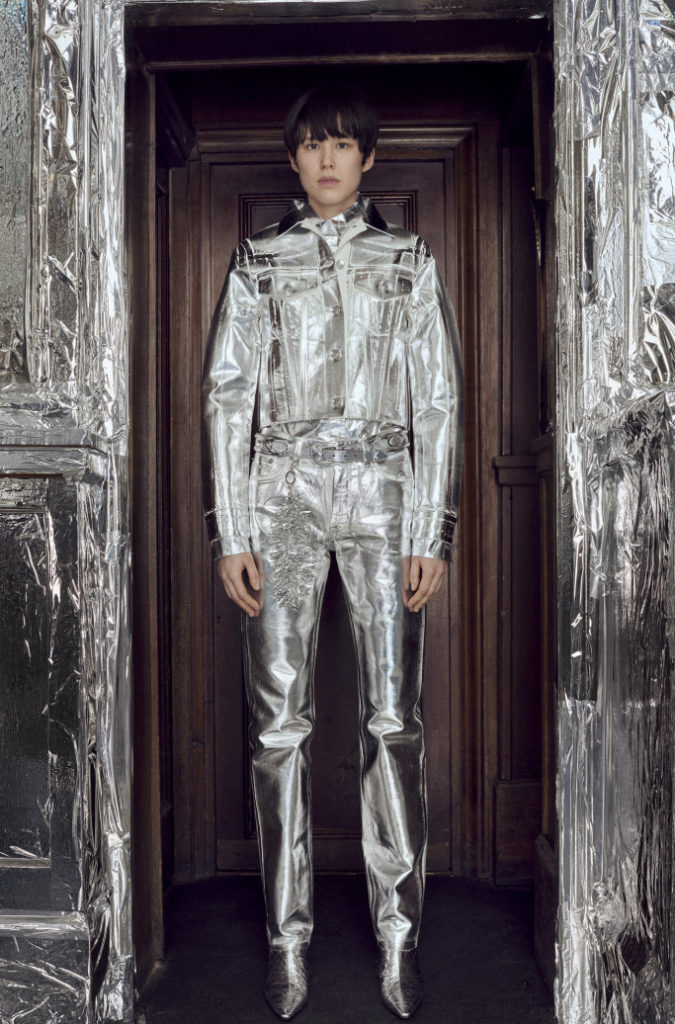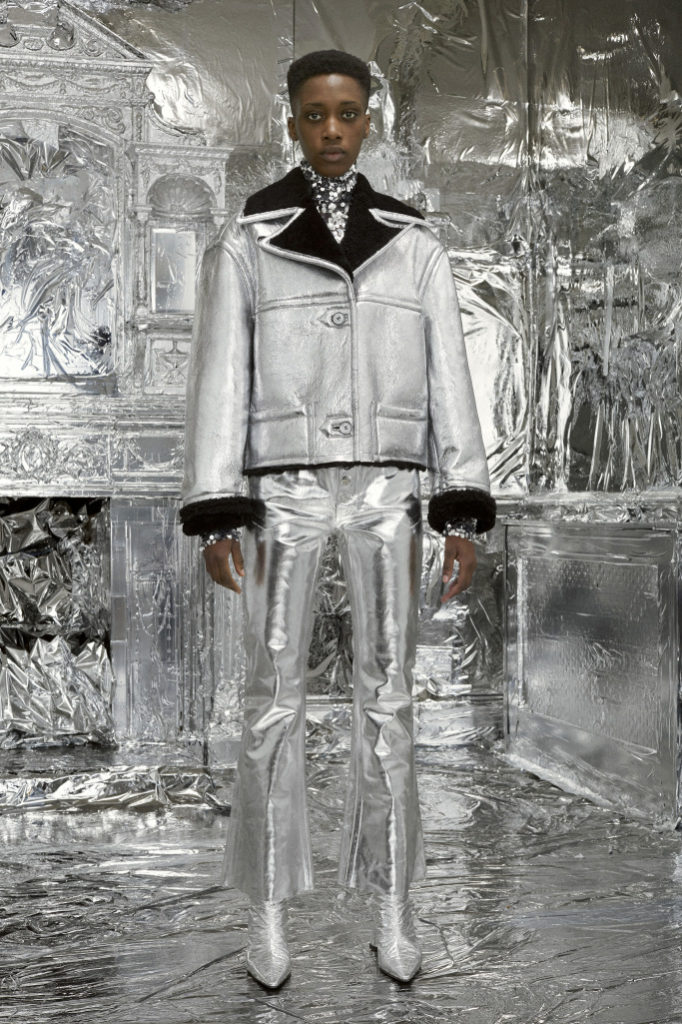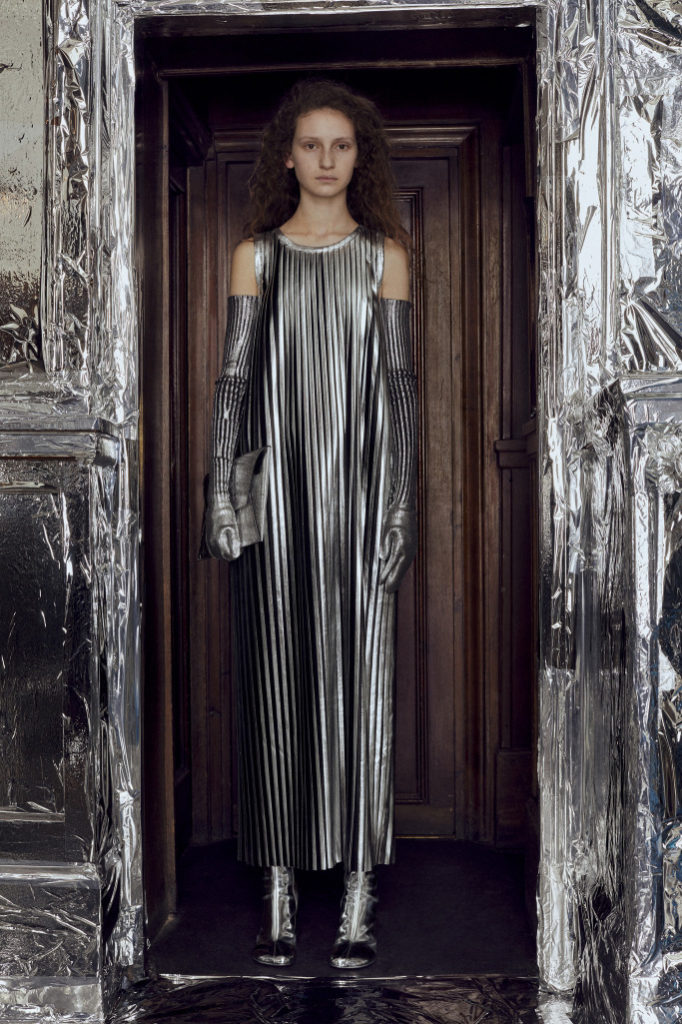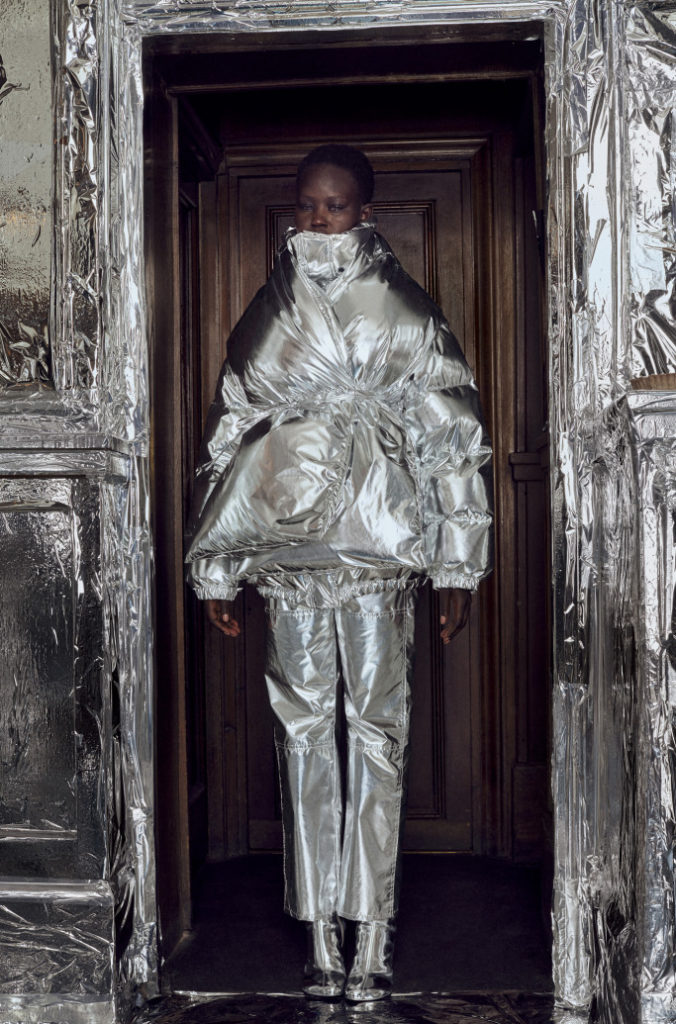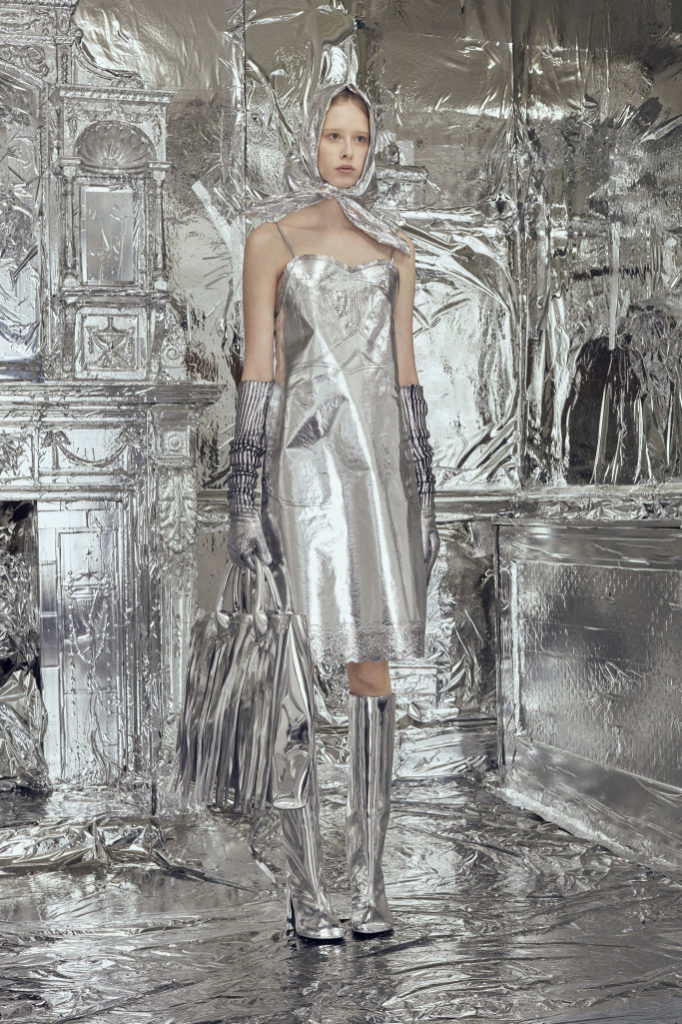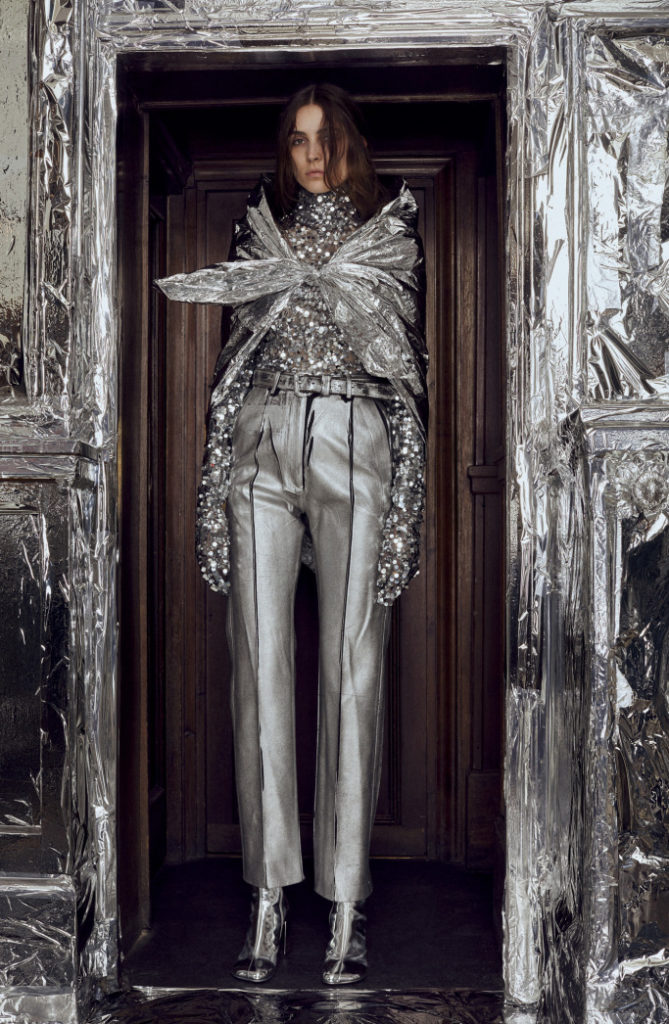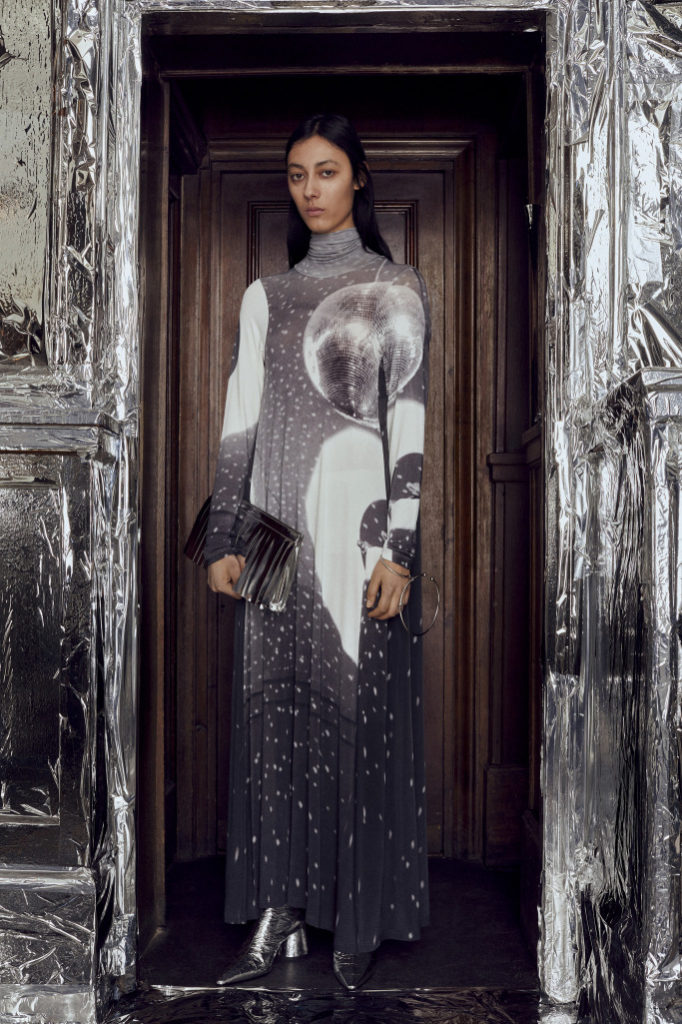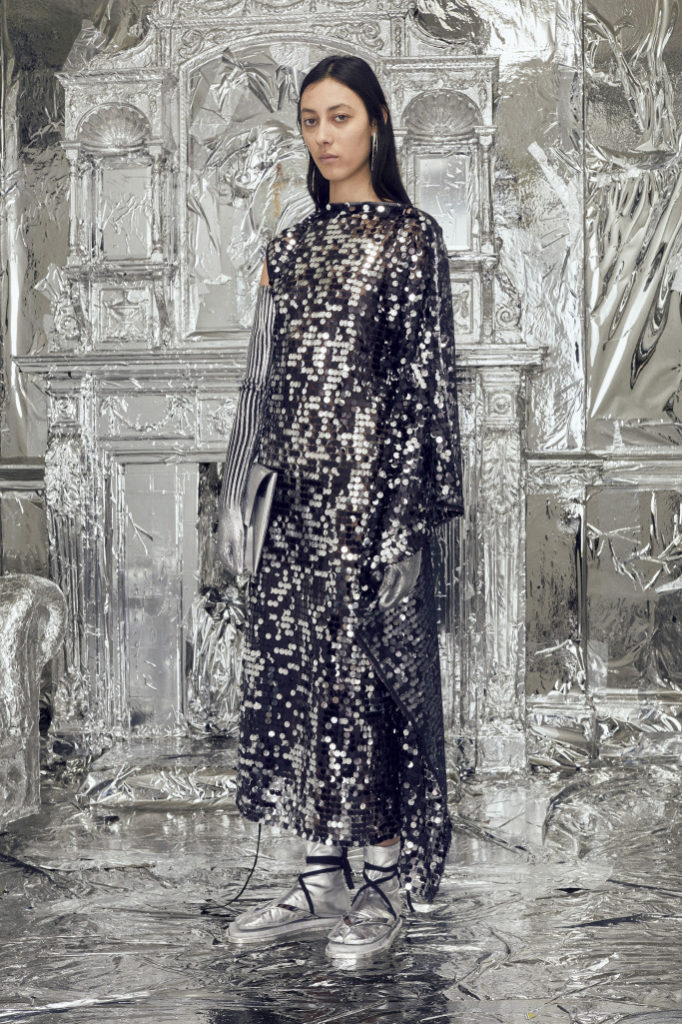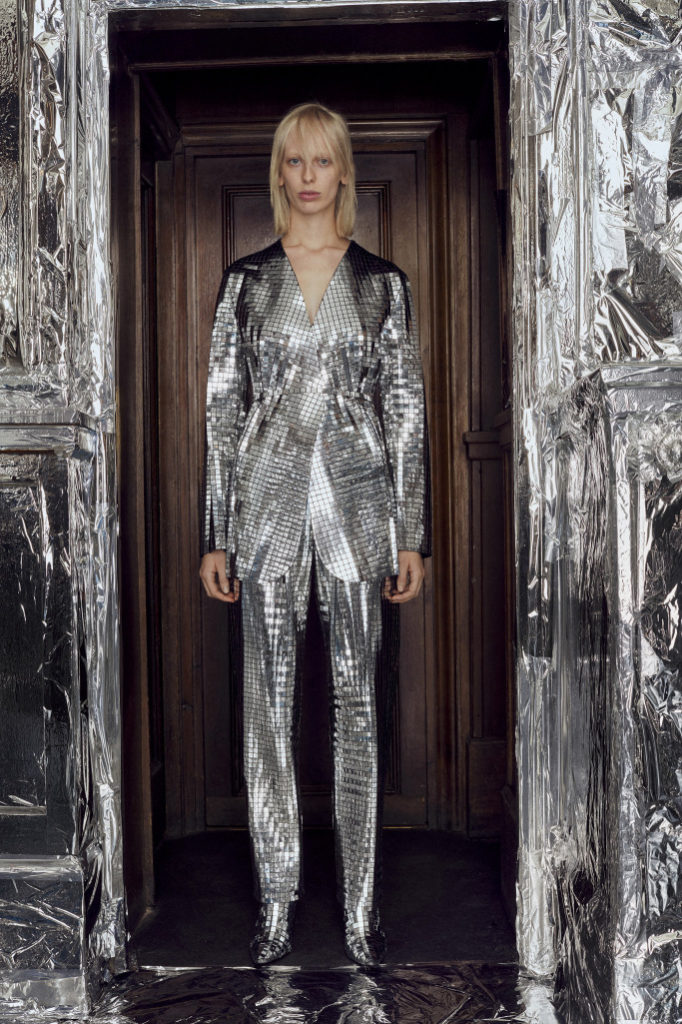 For fall 2018 Marques' Almeida made his muse a motocross bad ass. Racing stripes on leather pants and jackets had an urgency. An orange and black curly lamb jacket was not a caution sign, rather it was a petal to the metal kind of look. Sandwiched in all this high octane power, a black patent and silver metallic shearling aviator jacket was our EVERYTHING.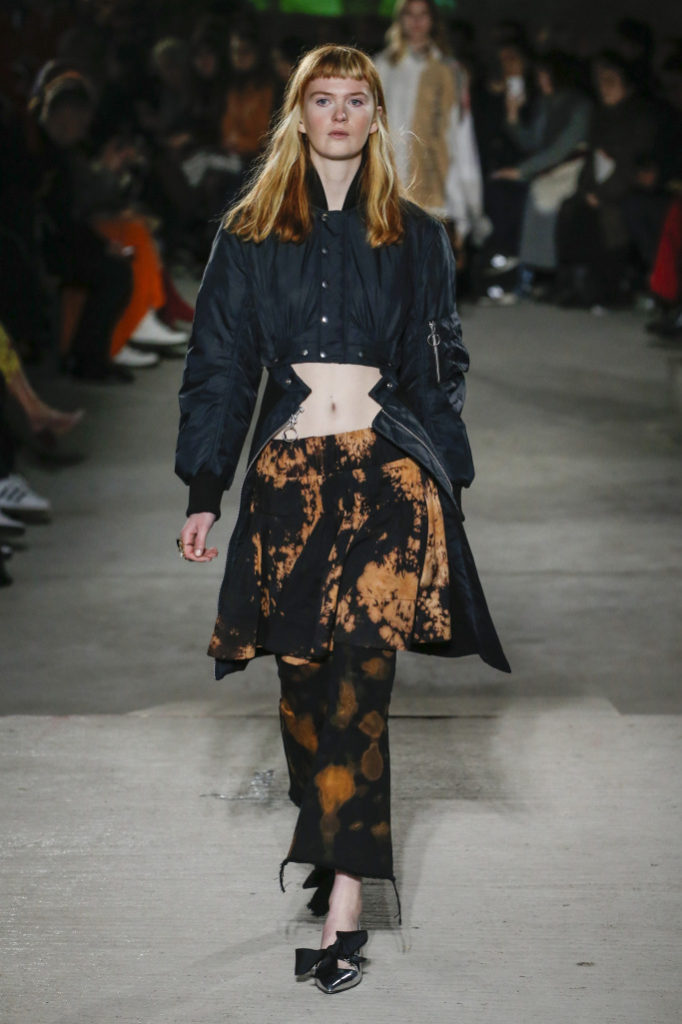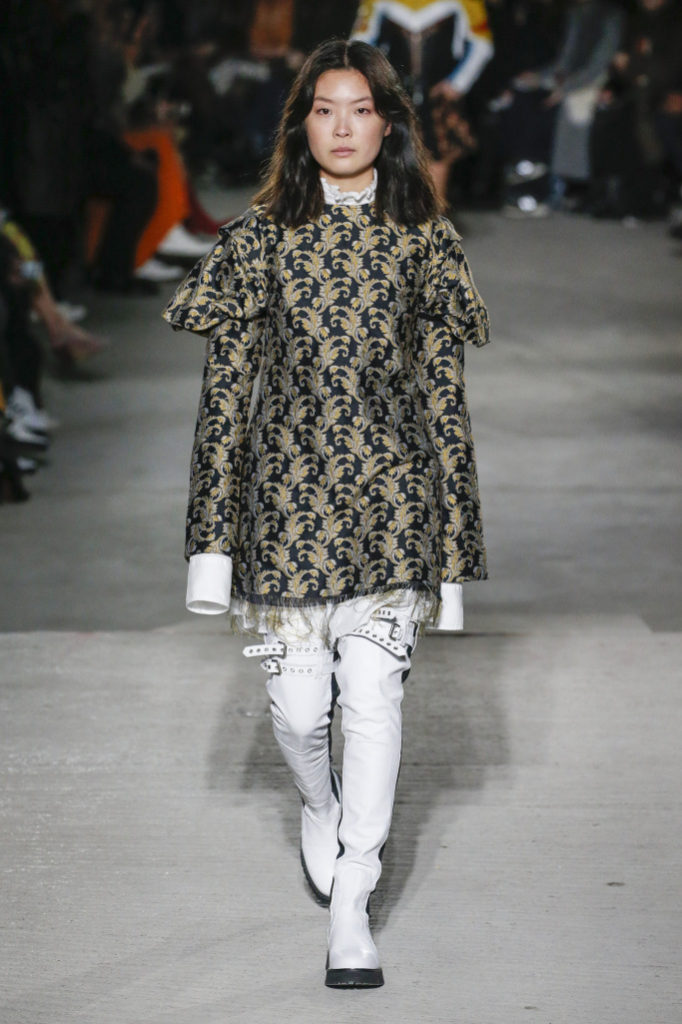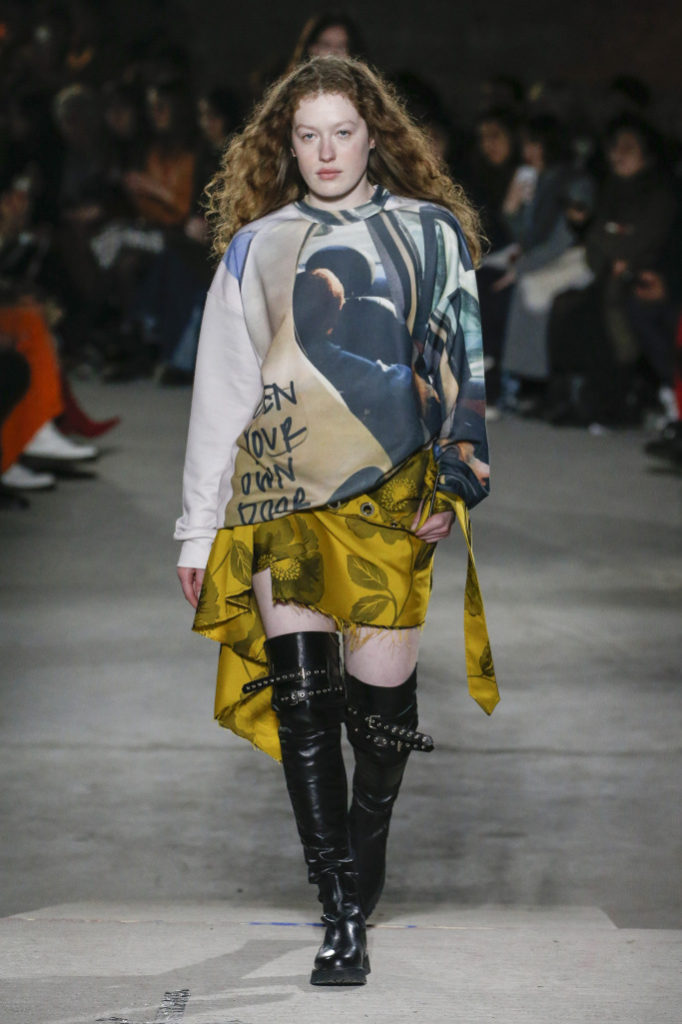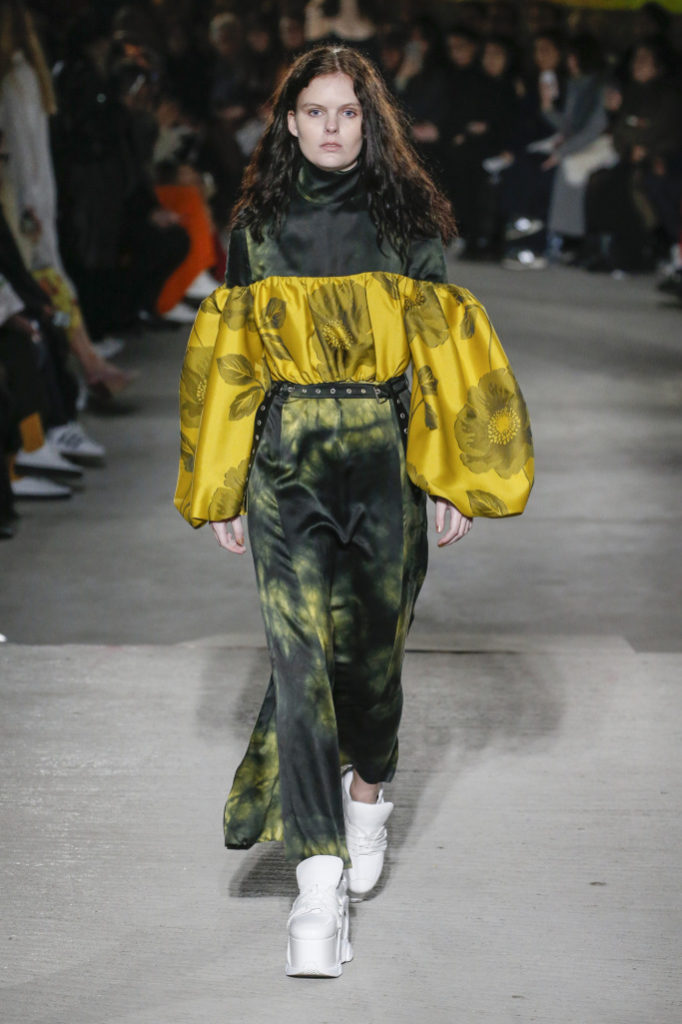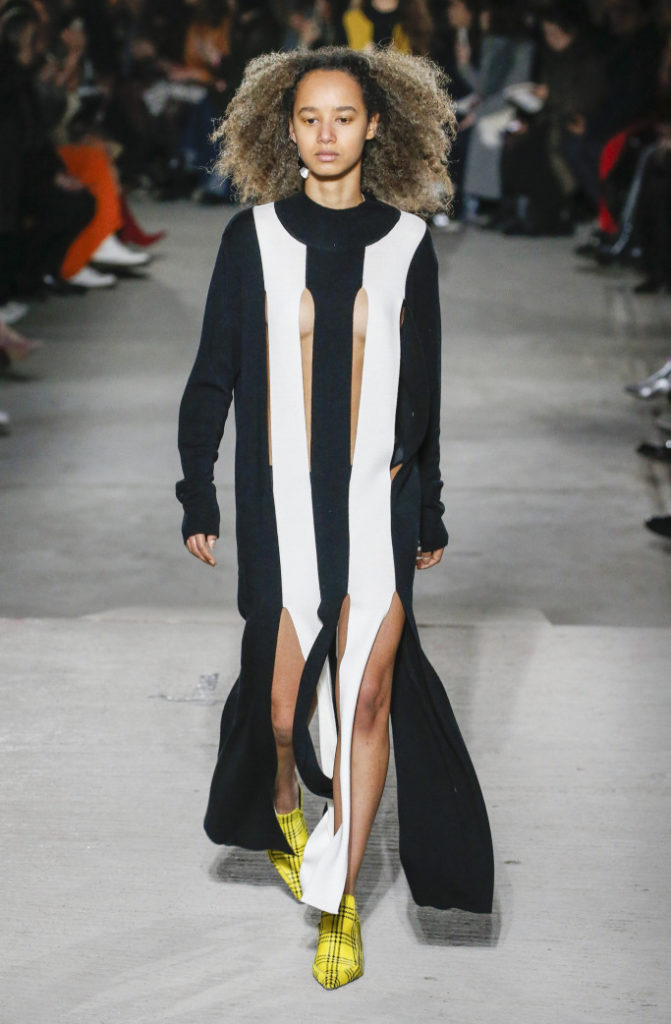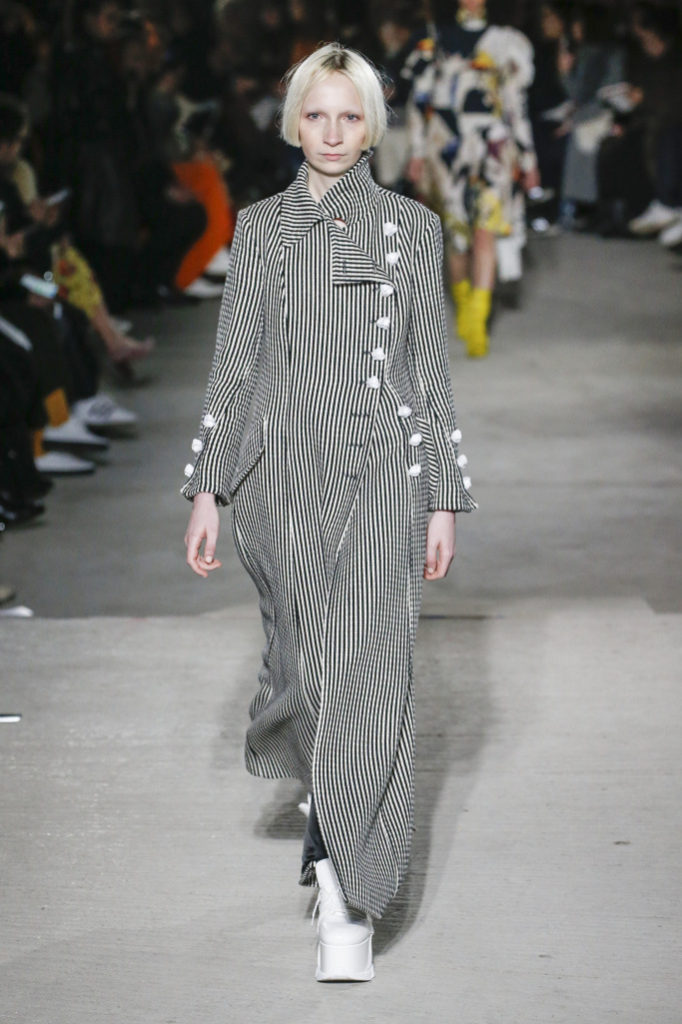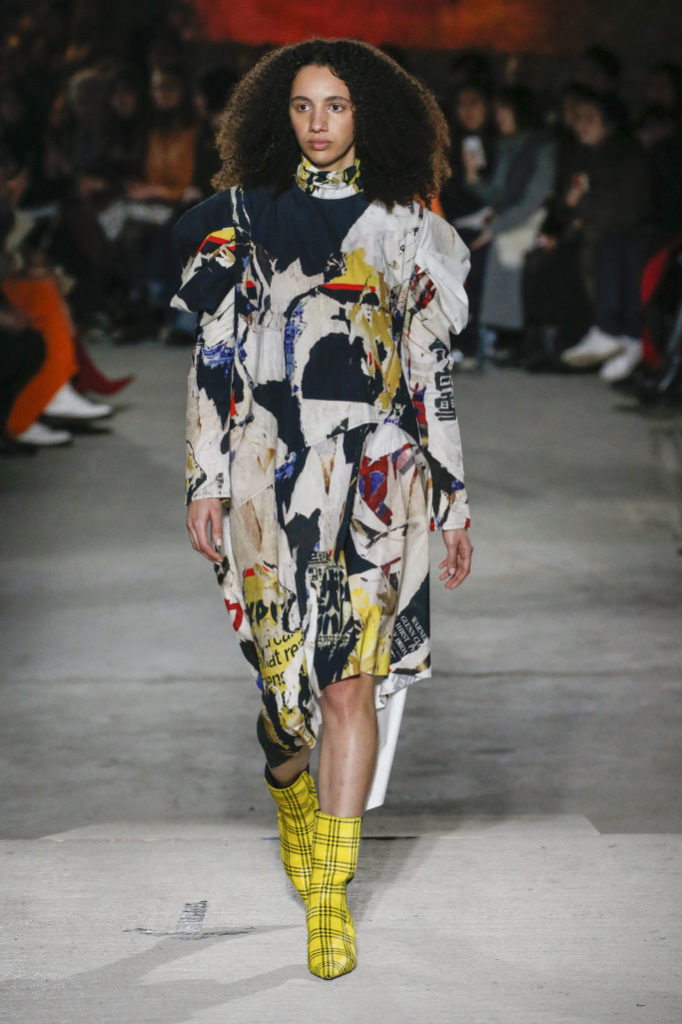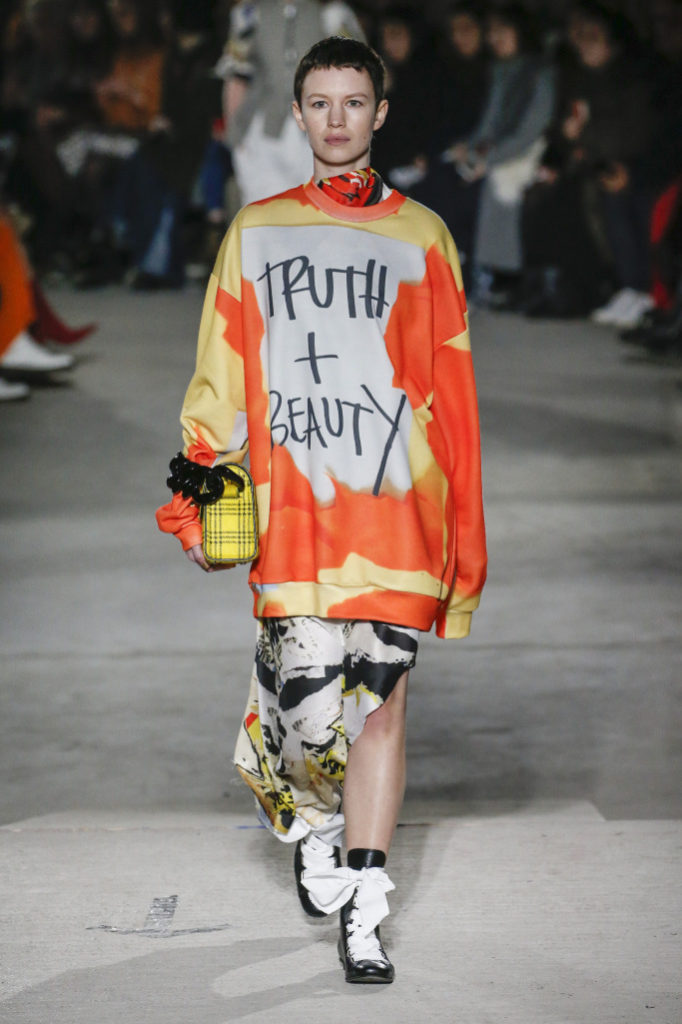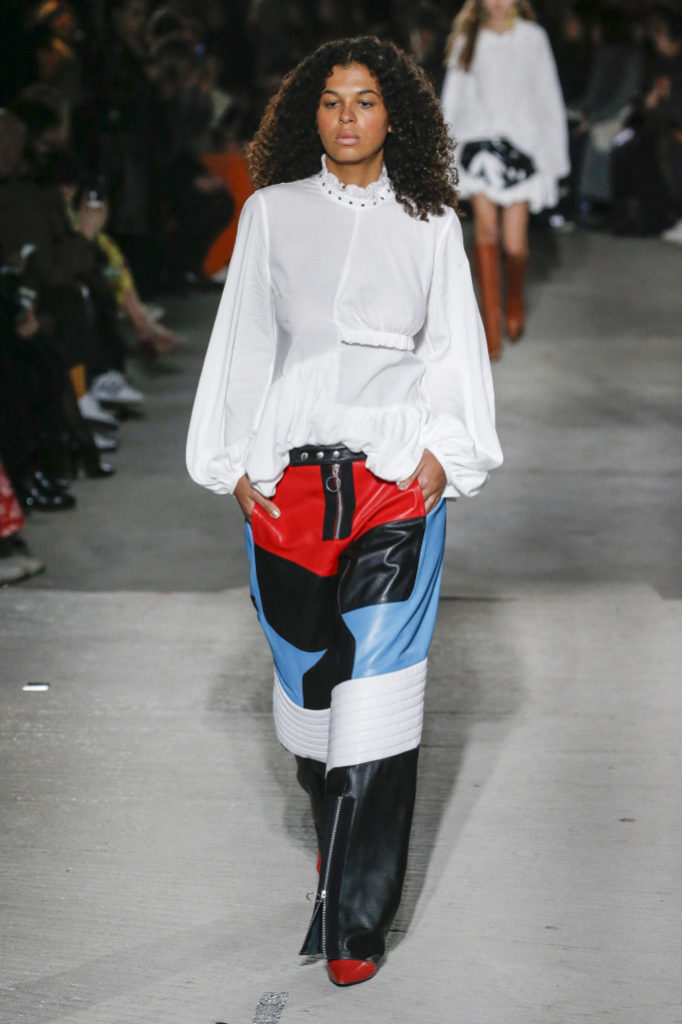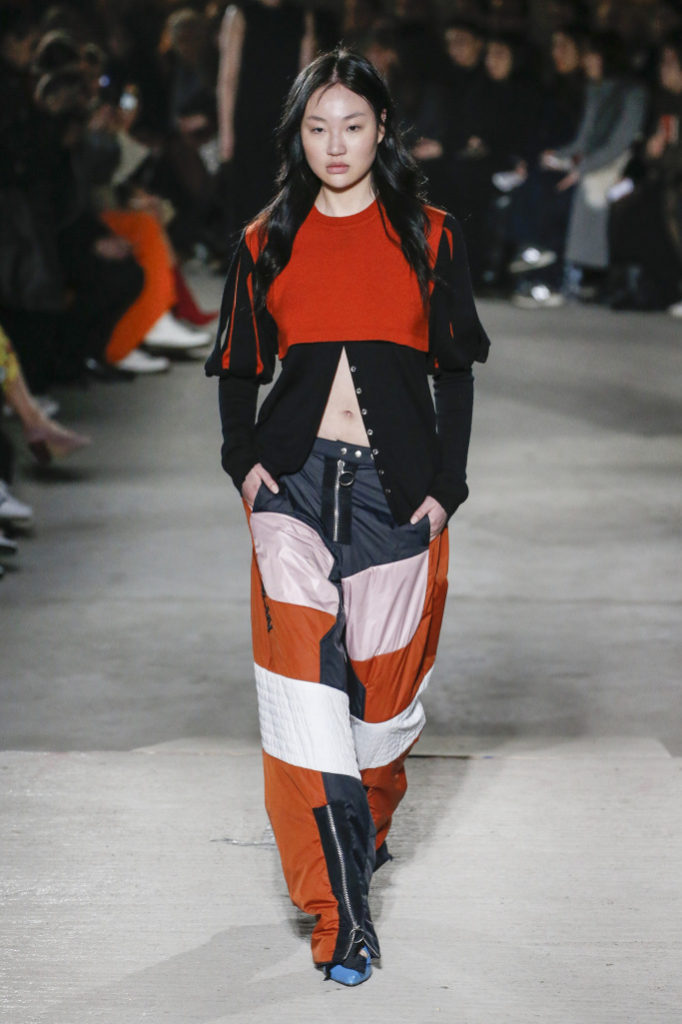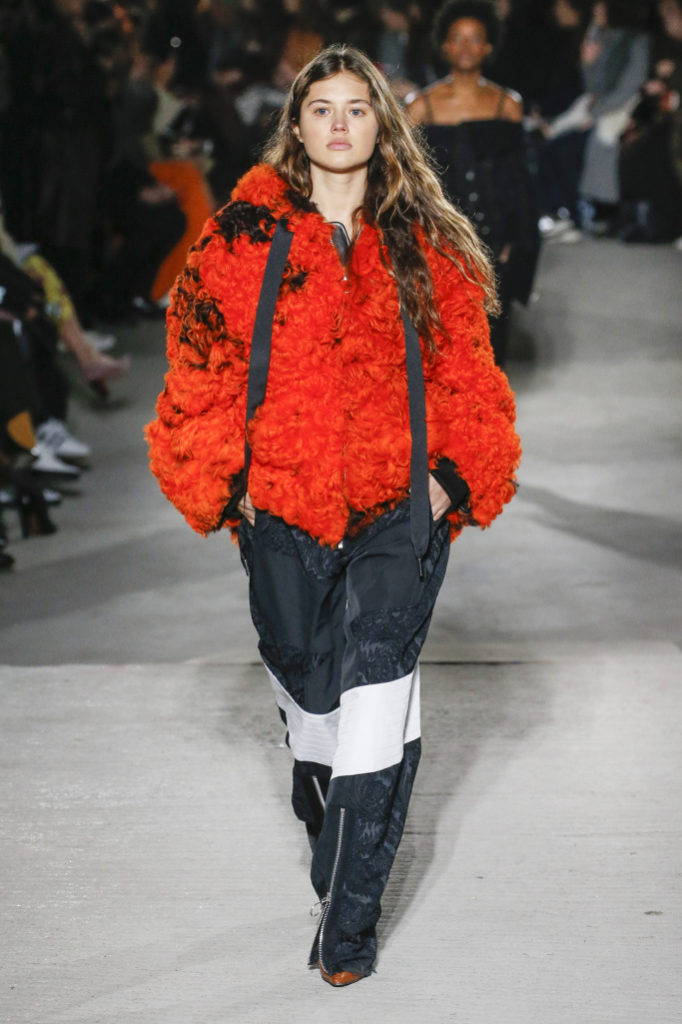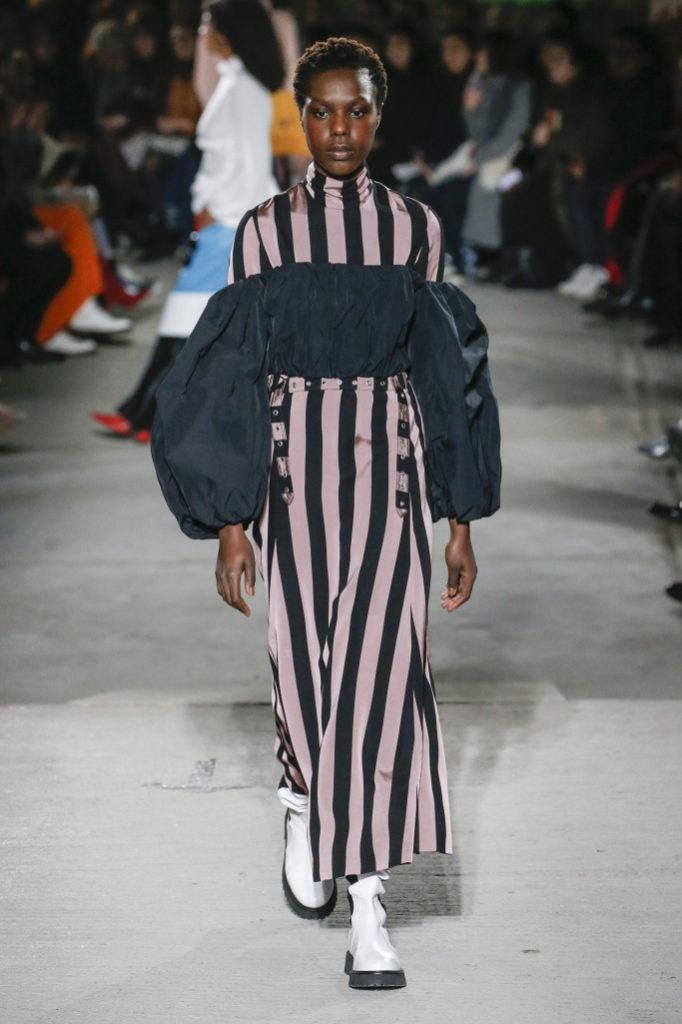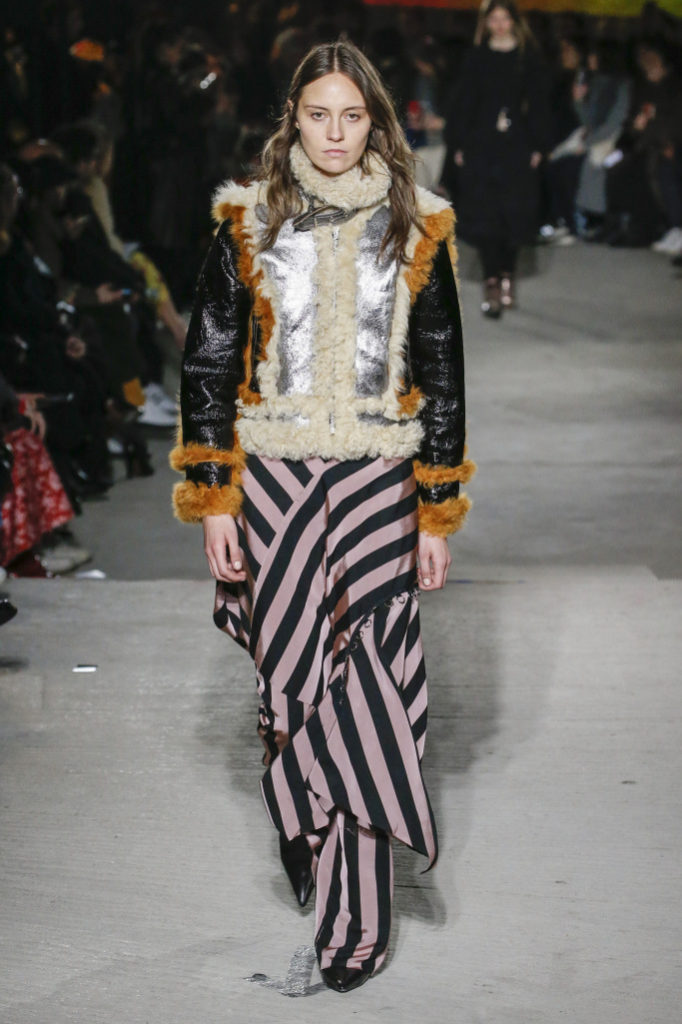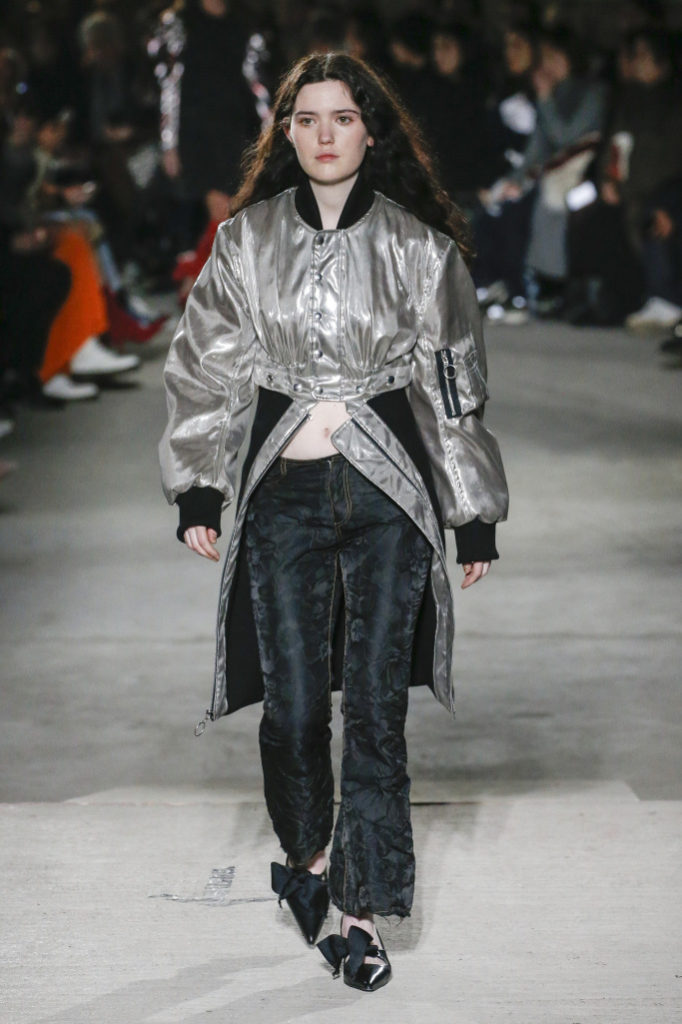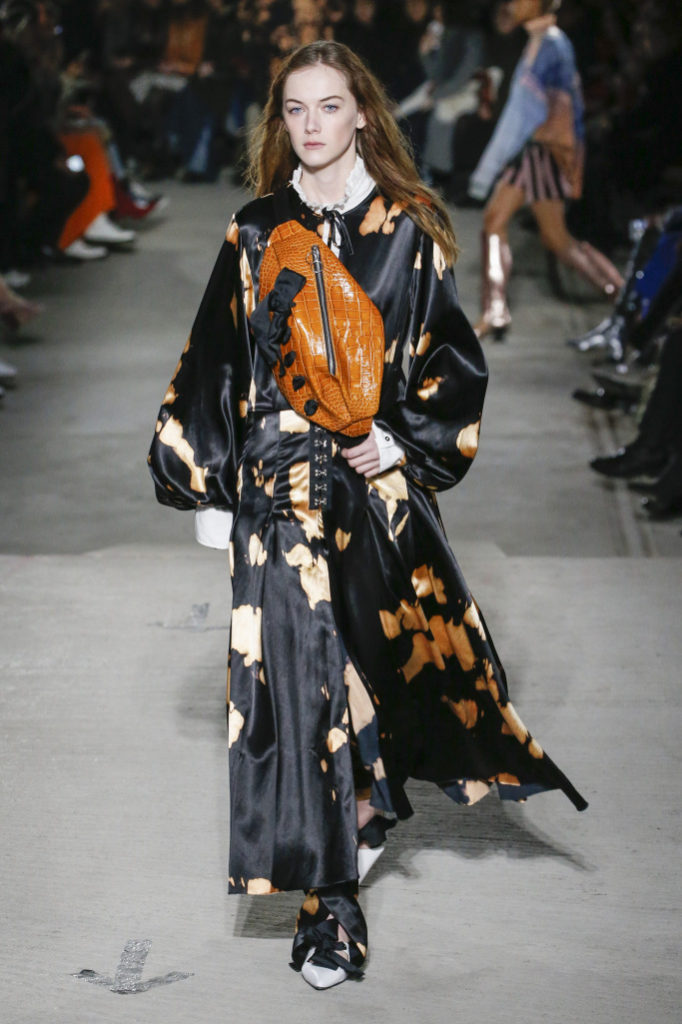 There are just some RTW collections that are so extraordinary that they could end with a mic drop and it's David Koma's turn for fall 2018. He applied his extraordinary tailoring skills to shearling. A cropped leather jacket with shearling collar and sleeves was razor sharp on all corners. The striking juxtaposition of black leather and ice white shearling gave a jacket a modular, modern feel. His figure-flattering black leather wrap coat with champagne shearling collar and sleeves was utter perfection. 50% fun and 50% flirty, Koma's clothes are 100% killer style.