LONDON Fashion Week Fall 2017 Collection Reviews PART 3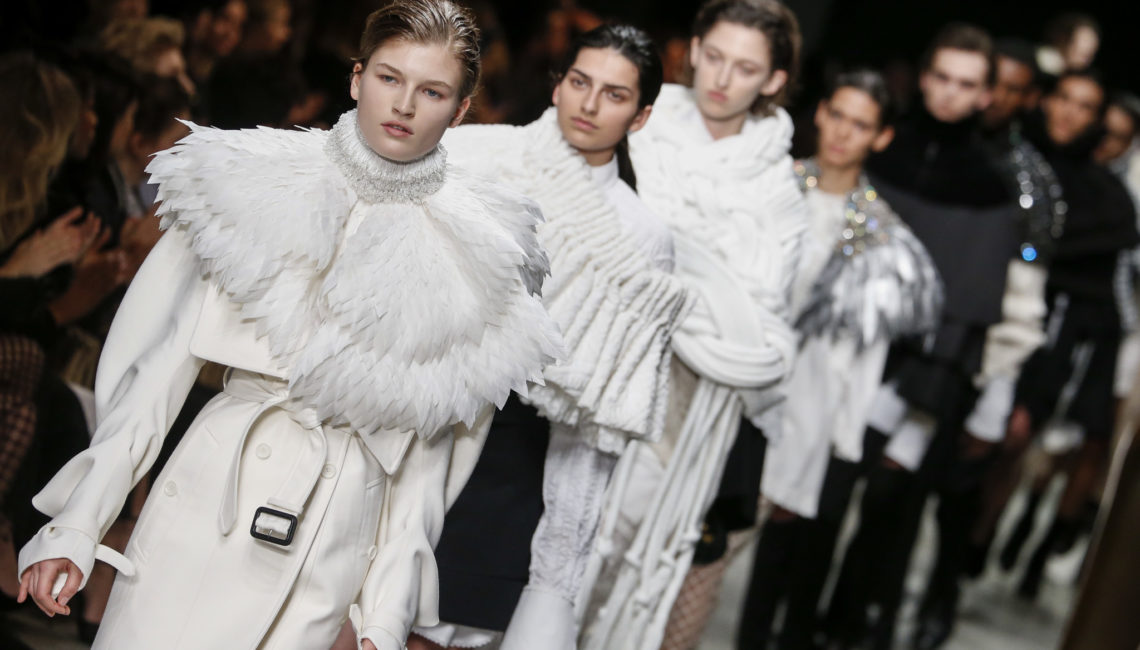 As the curtain closes on the London Fashion Week Fall 2017 collections we can't help but feel that there was something missing.   The experimentation and irreverence of recent seasons was toned down.  There were few examples of the eccentricity or over-the-top opulence we look forward to here.  Still, designers delivered on the British trademarks of precise tailoring, quality fabrics and outstanding craftsmanship.  Among the collections were plenty of strong, stand-out looks with innovative twists and unexpected tweaks that kept things fresh and interesting.  Yes, these London Fall 2017 collections had plenty to call to the fashion customer.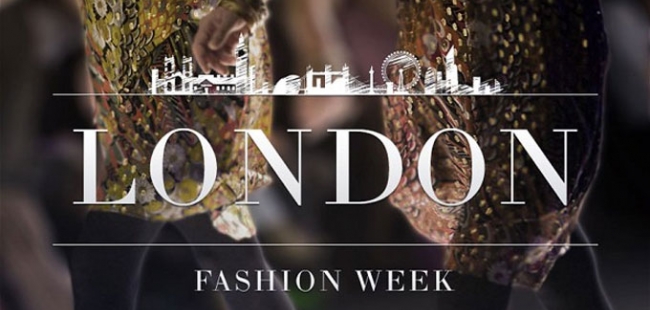 The Curtain Closes On Our London Fashion Week Fall 2017 Coverage
An origami fold and crease architectural construction of dresses and jackets underscored the Christopher Kane fall 2017 RTW collection. Add to that richly printed silk damask and you've got the gist. Interspersed were futuristic silver iridescent dresses that were in such sharp contrast to the rest of the clothes, one really had to pay attention to keep track. A collarless chocolate colored mink coat with pom-poms scattered about was quite lovely. And how could you not love the white patent leather shearling with mink collar and matching mink-trimmed crocs?
68 his and hers outfits strolled down the Burberry fall 2017 RTW show and very little of it looked like the Burberry we had come to love and know. No plaid. Few remarkable coats.  What happened? Key pieces for the men included the Burberry trousers. Made from a high sheen wool, they were cut so beautifully that they will make women (and men) swoon. For the women, cable-knits in unexpected silhouettes were a worthwhile focus.  Combining this beautiful cable knit with shearling in an architectural cape was the kind of innovation we've been waiting for.   A feather collar that laid on the neck like a cubist hologram was pure art.
Have you seen Beetlejuice? Well, imagine his bold, black and white attire and you've got the making for the Marques Almeida fall RTW 2017 collection. Dramatic checks, stripes and huge polka dots created a carnival-like feel with plenty of fun, interesting separates for every taste and fetish.  A black and white checked rabbit coat was fun, versatile, and totally wearable. The metallic two-tone shearling delivered a heavier, downtown vibe.  While this isn't buttoned up, classic causal, it is fashion forward and fit for the young jet set.
Now THIS is RTW we can get excited about! Amanda Wakely's fall 2017 capsule collection was tightly edited with just 19 looks, but each piece was a solid coordinate with endless mix and match-ability and day-to-evening sophistication. Black, red, white, and green were the primary colors which just added to the power of the looks. Using dyed fox fur flings and trims brought youthful luxury. A sheared mink cape was so cute paired with red punched wool pants but jeans would work just as well!
Designers here in London are having fun with shearling and we're loving it!  Victoria Beckham delivered a super-cool shearling jacket with elongated sleeves and oversized cuffs. For Margaret Howell shearling came in oversized, unisex looks.  The airy lightness of a voluminous pink and white Mongolian lamb coat at Huishan Zhang kept it from overpowering.
Over at Halpern the brightly colored fox boas were the perfect complement to the glitz and glam of a collection that reminded us of the glory days of Bob Mackie.
Related articles