Leave a Comment
LET THE GAMES BEGIN! | New York Fashion Week Spring-Summer 2015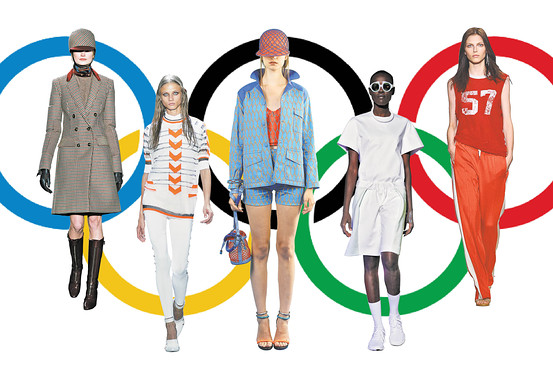 "Let the games begin!" really should be the official warning shout-out to models who are about to enter the Fashion Olympics! September 4 kicks off close to 6 weeks of fashion shows beginning in New York and ending in Paris via London and Milan. Some of these beauties show as much (or more) stamina as Olympic athletes running back and forth across town for up to 6+ shows daily and enduring hard-core hair and make-up regimens that would surely make weaker women fold.
We love fashion, we love fashion shows, but we also love the unexpected fashion moments. From model slips on the catwalk to the parade of styles outside the "tents" and even to the crazy protests and stunts of various special interest groups including animal extremists still attempting to convince somebody that fur is not fashionable, it is all great entertainment!
The models are pros, and although trips and slips do happen (albeit very rarely), these girls snap back into action like ninjas. Still, the rare occasion of wrong footing can turn into a comic relief moment, most often with the audience and the model sharing the smile.
Considering how ridiculously high the footwear is each season, the fact that these girls don't snap their legs regularly is a surprise in and of itself. But, like Olympic athletes, it is all in the training.
At the end of the day, what is most important is the creativity, originality, tailoring and artistry presented by the designers, as well as the key trends that will rule the retail landscape for the season. With the creative energy of the past few seasons we have high expectations for the spring/summer 2015 collections. (We have even learned there will be a good measure of fur in these collections!)
So get ready for some great Spring-Summer 2015 fashion."Let the games begin!" We'll be there to share the fun with you so follow us for all the highlights!