Karlie Kloss | DIVAS WE LOVE Series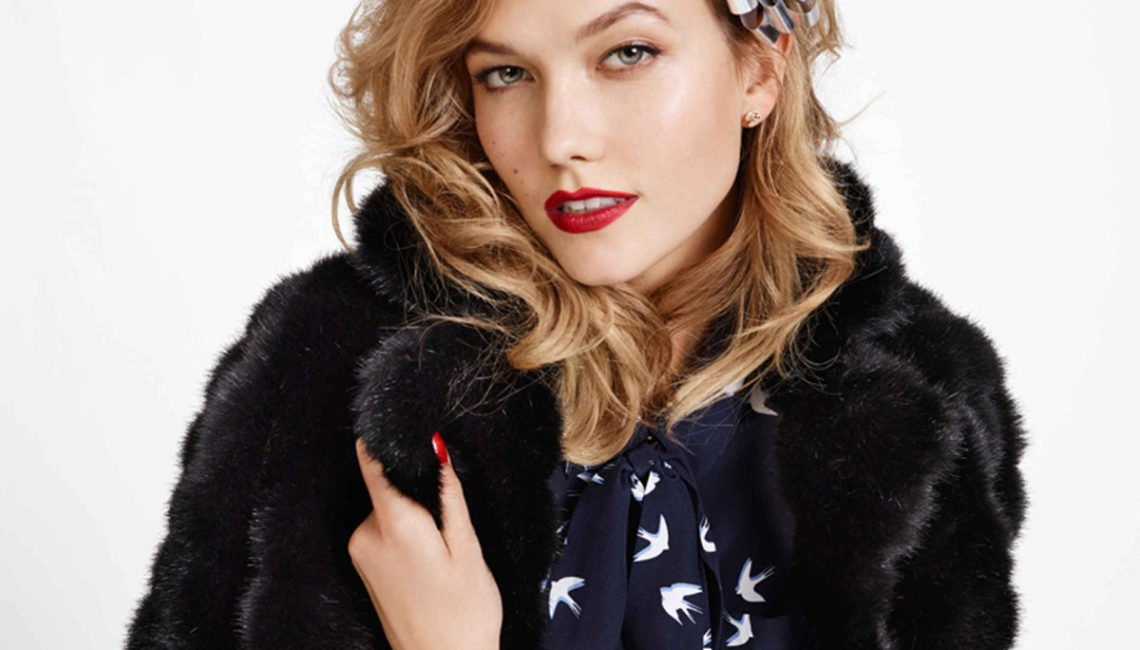 A classically trained ballerina and one of the hottest models on the catwalk, Karlie Kloss is doing pirouettes around her competition!
A Chicago native, Karlie started her modelling career as an Abercrombie kid when she posed for the brand's campaign shot by Bruce Weber. She got her runway start at 13 years old when she walked in a local fashion show for a charity benefit. Poised and strikingly good looking, she was quickly embraced for her easygoing attitude and professional demeanor at such a young age. Kloss was also highly in demand and singled out for her markedly strong, but gazelle-like, stride which she attributes to her years of ballet.
In January 2008 she left Elite Model Management, to which she first signed in her early teens, and signed with NEXT Model Management. Her career took off.  She ended up walking 31 runways in New York Fashion Week, notably closing for Marc Jacobs, opening Carolina Herrera and occupying both spots at Doo.Ri. After New York shows that year, she went on to walk 20 shows in Milan and 13 in Paris for the remaining fall 2008 collections, crediting her with a total of 64 shows in a single season. People magazine aptly named her the "Best Model" for 2008. This total runway domination took the fashion world by storm and has made her a "fashion darling" for top designers year after year.   She's even been a "mus" for both Oscar de la Renta and Dior.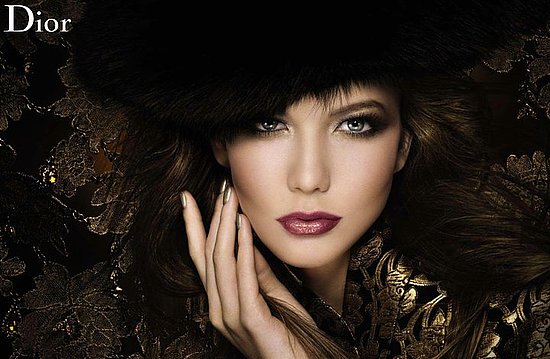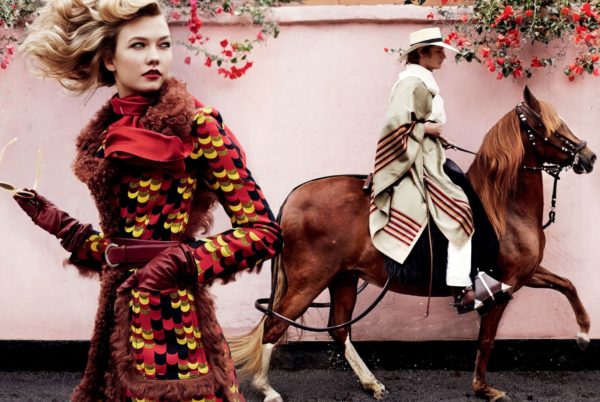 Poetic at heart, Karlie has a deep understanding of the whimsical yet important role of the "supermodel" in today's society. She was quoted as saying: " We're kind of a motley crew,"…the first (and most certainly the last) person to refer to these superstar supermodels in such ragtag terms. But in a way, the model with legs long enough to stretch across the time-space continuum is right. She recognizes that  these women, who appear in magazines as glorious and glamorous,  each evoke a different idea of beauty.
To illustrate the model's sense of humor and self deprecating approach to fashion, earlier this year Karlie, and designer Brandon Maxwell, made headlines by doing the unthinkable. It has been lovingly called "the cut heard around the world"….. they literally cropped one of Brandon's couture dresses that Karlie wore to the 2016 Met Gala Ball to make it more functional for an after-party look. They transformed the sleek floor-length gown and took to Instagram to document the last-minute style session as Maxwell chopped off the bottom of the dress. She playfully captioned it: "Soooo… instead of changing into a #MetGala After-party dress, @BrandonMaxwell cut my gown into mini."  "We're drinking and we're cutting," Maxwell said with Karlie adding, "This is a bad idea."
With a little help from her famous "girl squad" Taylor Swift, Kendall Jenner and Gigi Hadid to name a few; Karlie dominates lifestyle blogs and magazine covers, epitomizing the life of this generation's young, stylish elite.
A strong young woman of her generation, Karlie Kloss has received the "Inspiring Woman of The Year Award"  at the ELLE Style Awards earlier in 2016 which recognized the former Victoria's Secret Angel for her contribution to fashion, her runway appearances and campaigns, as well as her charity work, including her 'Kode with Karlie' scholarship program, which helps to promote a female-driven technology generation. She has also partnered with Elle for #ELLExKLOSSY, a video series promoting the efforts of inspiring women around the world. Walking the talk; the 23-year-old model recently embarked upon continuing her education and is studying computing at New York University.
New #ELLExKLOSSY video, different approach. Meet @Stanford students with big ambitions. Tomorrow on Klossy @ 9amET! pic.twitter.com/B8QOcLYulI

— Karlie Kloss (@karliekloss) February 22, 2016
According to Kloss:
"AS TRANSFORMATIVE AND WONDERFUL AS TECHNOLOGY IS AT TIMES I THINK BEING SO ABSORBED IN THESE ONLINE PERSONAS CAN MAKE IT HARD TO EXIST IN THE ACTUAL MOMENT.

"EVERY INDUSTRY IS BEING TRANSFORMED BY TECHNOLOGY AND YOU EITHER ADAPT OR GET LEFT BEHIND.

"SO I THINK WHY CODING HAS GROWN TO BE SO POWERFUL, ESPECIALLY FOR YOUNG WOMEN, IS THAT IT GIVES YOU THE UNDERSTANDING AND THE SKILLS TO BE A PART OF THE CHANGE AND A PART OF WRITING THE FUTURE."
Karlie Kloss is a FIERCE, independent and timeless symbol of great American achievement and for this, and many more cool stylish reasons, she is a DIVA We LOVE!
Related articles
Related articles