JUNE AMBROSE | DIVAS WE LOVE Series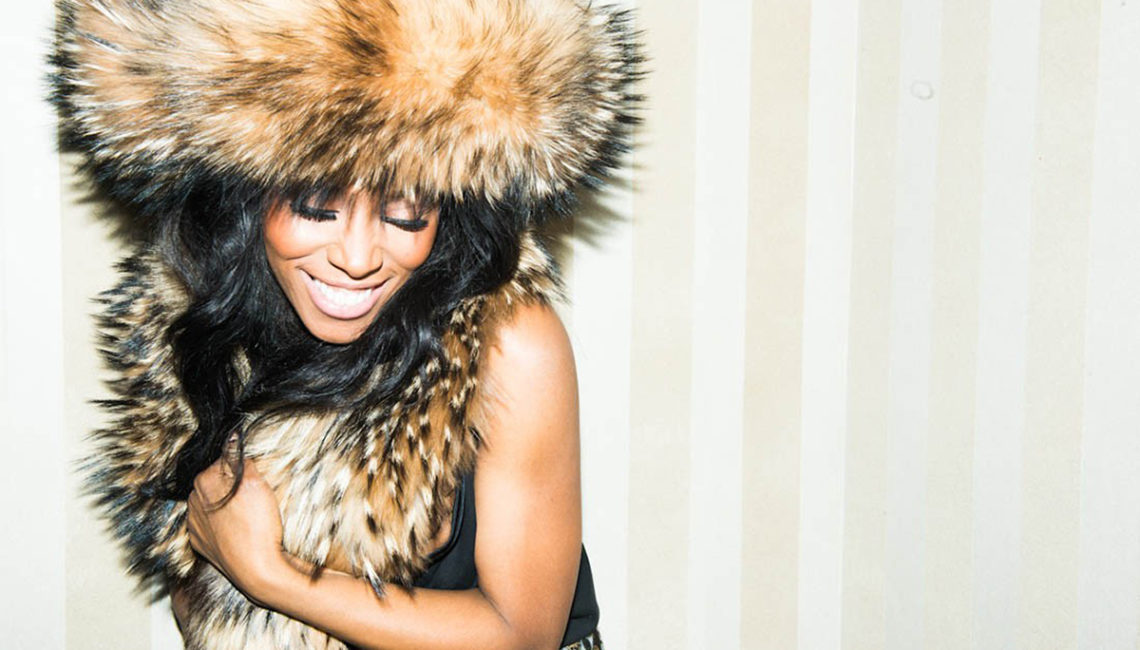 To say that hip hop and urban music has evolved in their level of fashion sophistication and polish would be an understatement. A huge "secret weapon" in this fashion sea change has been the vision and innate risk-taking of celebrity stylist June Ambrose. Oh ya, she's the one always rocking those fierce and memorable hats!
Believe it or not, this pint-sized powerhouse started out as a Wall Street investment banker. Uninspired by her career path, but infused with an understanding of business and seeking an avenue for creative expression, this fearless entrepreneur launched out on her own in the early 90's and began styling and creating the hottest music videos and global tours for artists like  Jay- Z, Missy Elliot, Busta Rhymes, P. Diddy and R. Kelly.
Creative visionaries on their own, these A-list hit makers trusted Ambrose to develop a visual fashion story representative of their lyrics and create a larger-than-life brand presence for them. By pounding the pavement and using her gregarious personality and charm, June methodically built solid relationships with the world's top fashion designers, breaking new ground and skillfully marrying the world of hip-hop with high fashion. CHA-CHING!
Some of her most notable music video lineage include:
A stylist for the former U.S. version of the hit show "The X-Factor" during its 2011 season, this brand-maker also had her own hit reality show on VH1, called "Styled By June" which took you behind the scenes of her frenetic day-to-day activities and antics.  A self-proclaimed "rock mom", this master multi-tasker jets all around the globe creating luxe looks for the wealthiest of clients for which image is everything and money is never an issue. Through her many heralded successes, June has transcended well beyond stylist status, and is an accomplished author and overall luxe brand consultant and television personality. And, need we say, a celebrity in her own right.
Unbelievably so, this über busy style architect is also an extremely hands-on mother of two young children; son Chance Chamblin, and daughter Summer Chamblin (whom she is grooming to also be a force in the fashion world).
A well-rounded brand powerhouse, June's latest endeavor is her collection of funky fun and fabulous shoes for Home Shopping Network (HSN) , now in its second year.  If you haven't caught her on-air hosting make sure to tune in….she is lots of fun!
So, if any of you ladies out there are asking if you can "have it all", this dynamic, strong and inspirational DIVA WE LOVE proves that you can have it all and then some!
Related articles