James Bond Beauties: Seductive Style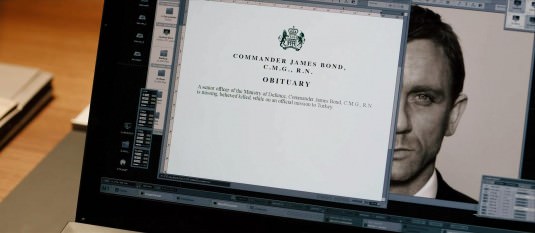 As the new James Bond film Skyfall is about to hit US theaters tomorrow, critics are already ranking it among the best in the 007 franchise. And we just couldn't resist taking another opportunity to revisit the 007 franchise and celebrate the iconic beauties that have played Bond femme-fatales over time…the Bond Girls.
So, what makes these films so popular? Could it be the sexy, strong and womanizing leading men, the latest of which is Daniel Craig, who slay the bad guys while cleaning up in the bedrooms as well? Or, is it the non-stop shoot-em-up action and almost frenetic camera work that these films thrive on…shaken not stirred of course! Whatever it is, it has proven to be a cash cow combination that has triumphed for 23 films over five decades both stateside and internationally.
Whether it's Sean Connery, George Lazenby, Roger Moore, Timothy Dalton, Pierce Brosnan, or Daniel Craig, one of the most endearing, anticipated and coveted roles of the franchise is probably the role of the sexy, seductive and villainous Bond Girl. Here's a look at our favorite Bond Girl style throughout the years both on and off screen.
The Spy Who Loved Me (1977)
Octopussy (1983)
A View to A Kill (1985)
Tomorrow never Dies (1997)
Die Another Day (2002)
Quantum of Solace (2008)
Don't miss our other Bond Girls post!
See you at the movies!