HOLLYWOOD'S LITTLE DIVAS| DIVAS WE LOVE Series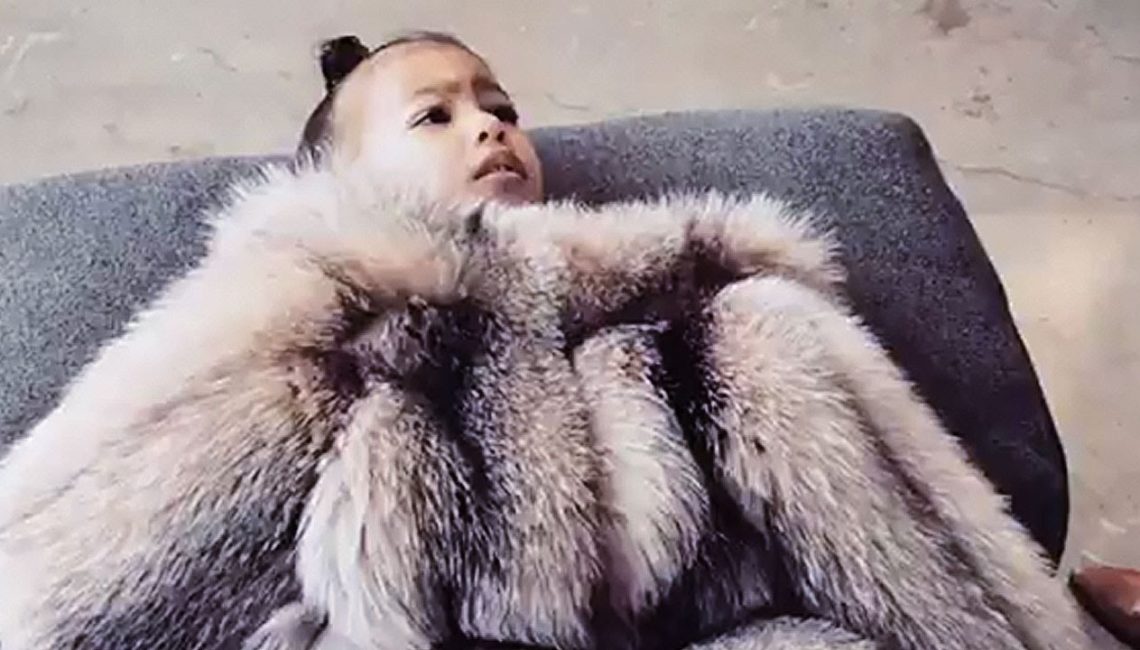 With the quasi announcement last week that forty-nine year old singer Janet Jackson is putting her "Unbreakable Tour" on hold to focus on starting a family with her husband Wissam Al Mana, it got us excited about the prospects of seeing another "swagged out" kid parading around Hollywood. From the Kardashian/ Jenner clan, Jessica Simpson and the Beckhams to the Knowles-Carter troop; stylish celebrity kids are not only insanely popular, they're big business and brands onto themselves. Here's our look at the stylish life of Hollywood's little DIVAS.
Luxury Outrewear For Kids
Celebrities who appreciate the finer things in life usually teach their kids from an early age that the finer things are mighty fine. Miniature fur jackets, brand name parkas and bombers, you name it – everything their parents have they have too. Many luxury designers have created off-shoot children's  lines that reflect a sophisticated aesthetic in a smaller package. Here are some of our favorite little ones rocking their glamorous outerwear.
Designer Dresses & Suits For Kids
Important kids of important people have important places to go. Unlike my kids and yours who are happy to spend their day languishing in the sand box and in the park, from time to time celebrity kids have to dust themselves off and clean themselves up to look "presentable". For these polished occasions little ladies like North West, Blue Ivy and the Obama girls, Sasha and Malia,  represent their respective age groups very well in their designer duds. Designer Dennis Basso is a master at creating elegant gowns and fur toppers for the littlest of ladies who have BIG places to go. He even opened up a new kids boutique at Harrods in London.
Just Kicking It – Luxe Casual for Kids
All work and no play makes Hollywood's little divas cranky. Even at play and at rest there's no rest for their style. These mini-mes sport the cutest miniature designer styles that would make adults drool. Some are age appropriate, while others not so much, but, as you can imagine, with light bulbs flashing everywhere you go, the fashion stakes are high. Designers eat these little nuggets up and laugh all the way to the bank creating collections inspired by them and for them. Earlier this year,Olivier Rousteing and Balmain created a children's line inspired by North West. Just a few days ago, on Thursday April 14th, the  singer Beyonce launched a new ath-leisure line called Ivy Park. The line, reportedly inspired by the park she used to play in as a kid and "coincidentally"carrying her daughter's middle name, is simple yet strong. And, even though it's carried at multiple retailers like Nordstrom, TopShop and Net-a -Porter and others, the line is almost completely sold out everywhere already. Did I mention that it only took TWO DAYS!! Cha-ching-ching!
To some this may seem excessive, but for us, style is an art-form that's hard to pin down. These lucky little ones are getting an early lesson from some of the best professionals on always being camera ready. Let's face it, theirs is not an ordinary life. From the day they were born most of these little celebrities were instantly famous and destined to appear on the cover of a magazine or two in their lifetime. Why not teach them to rise to the occasion and represent well? We can't get enough of Hollywood's little Divas and their budding style identity. They're obviously a very lucrative and attractive part of the business of fashion, and because of this they will remain on our watch list as DIVAS We Love!
Related articles