Leave a Comment
Haute Couture Fall 2018: Design at Its Best… PART 2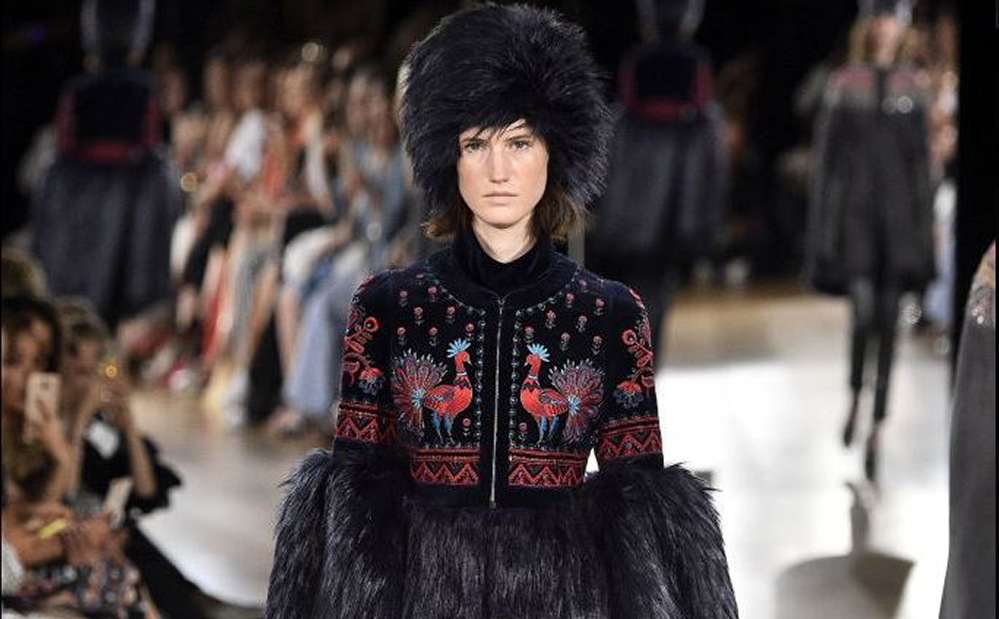 Couture season is the time for designers to strut their stuff, push boundaries, break rules, and go full throttle on the transcendent. The house of Schiaparelli almost wrote the rules on impossibly chic couture back in the 1930s using the finest textiles in the most creative ways. The tradition continued for Haute Couture fall 2018 as Bertrand Guyon, today's lead designer, took the expected and made it exceptional. Have we seen pony hair look so artistic with cheetah and zebra pattern mixing?  A pair of trim, slick cigarette pants and fitted crop jacket adorned with a winged gold helmet almost set the place on fire it was so hot.   A circle skirt dress with saddle bag pockets was another wild and powerful option. Guyon used metallic thistle trim streaming off coats, shoulders, and bags for whimsy and an attention grabbing effect. Guyon paid tribute to the Schiaparelli DNA with a show-stopping silk moiré opera coat in their trademark hot pink.   The butterfly motif on evening wear was elegant and ethereal.  As we've already seen this season, fine jewelry played an important role in styling the collection.  Will this prove to be a key trend?  Statement rock rings woven in gold wire were impossible to miss or resist.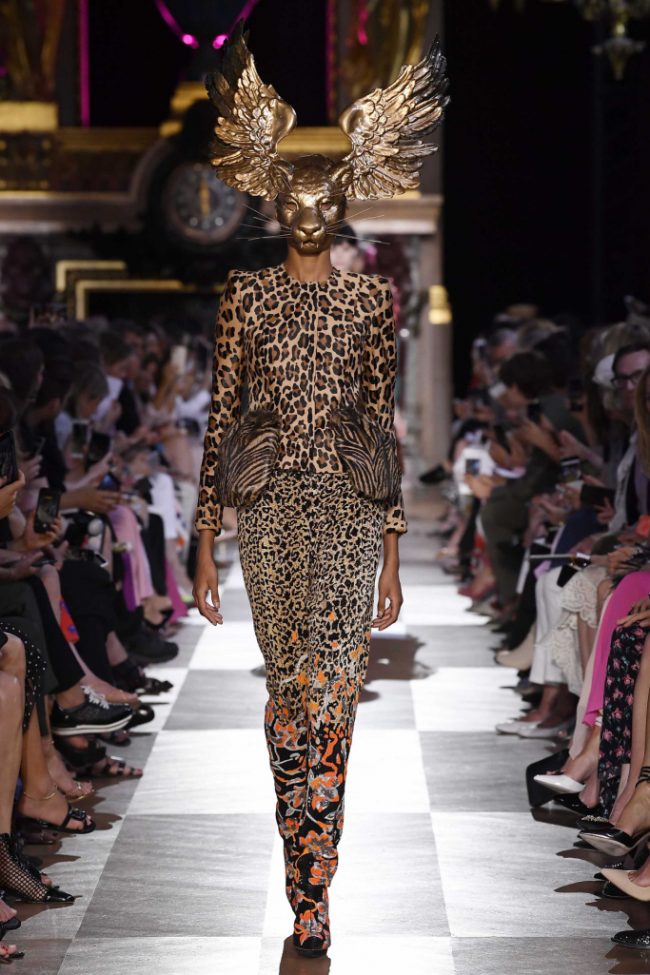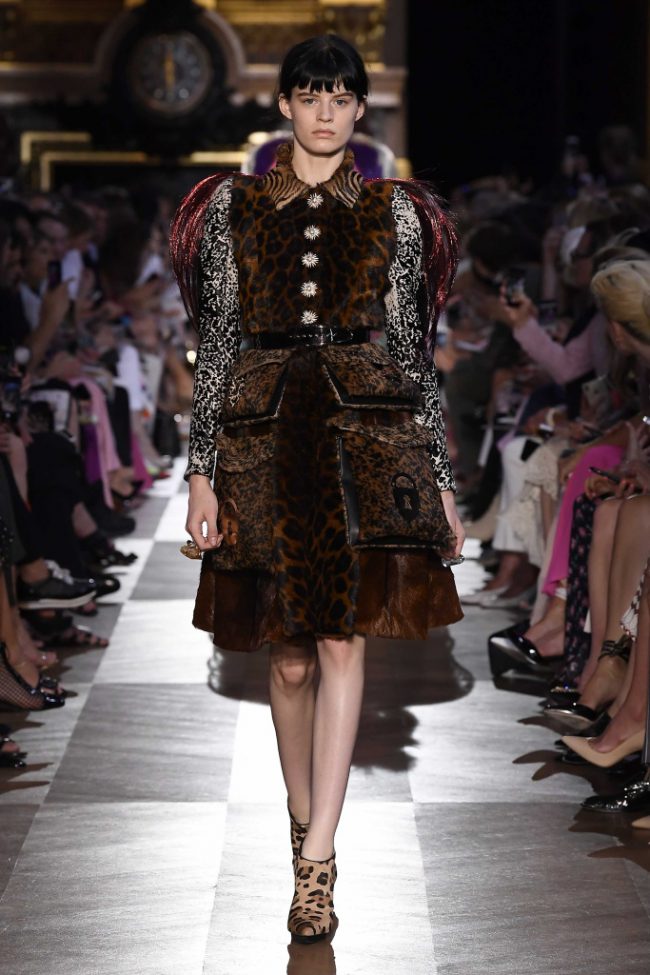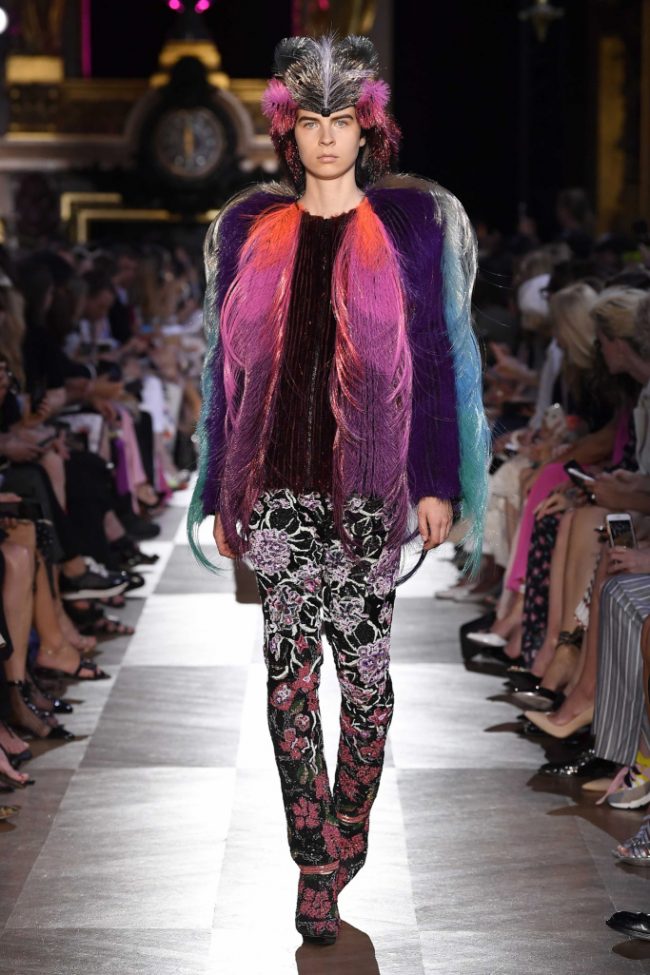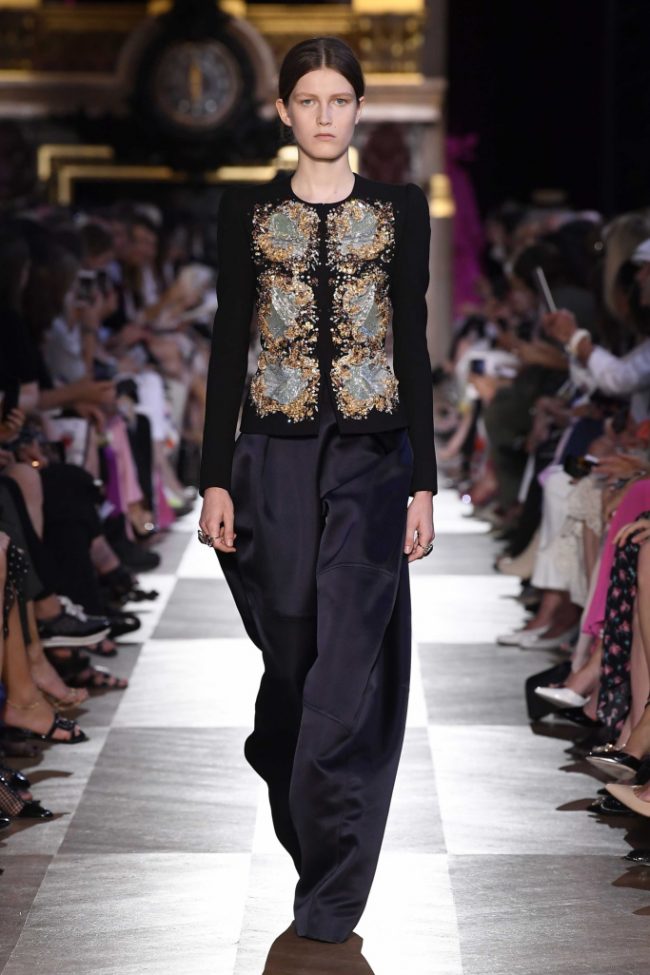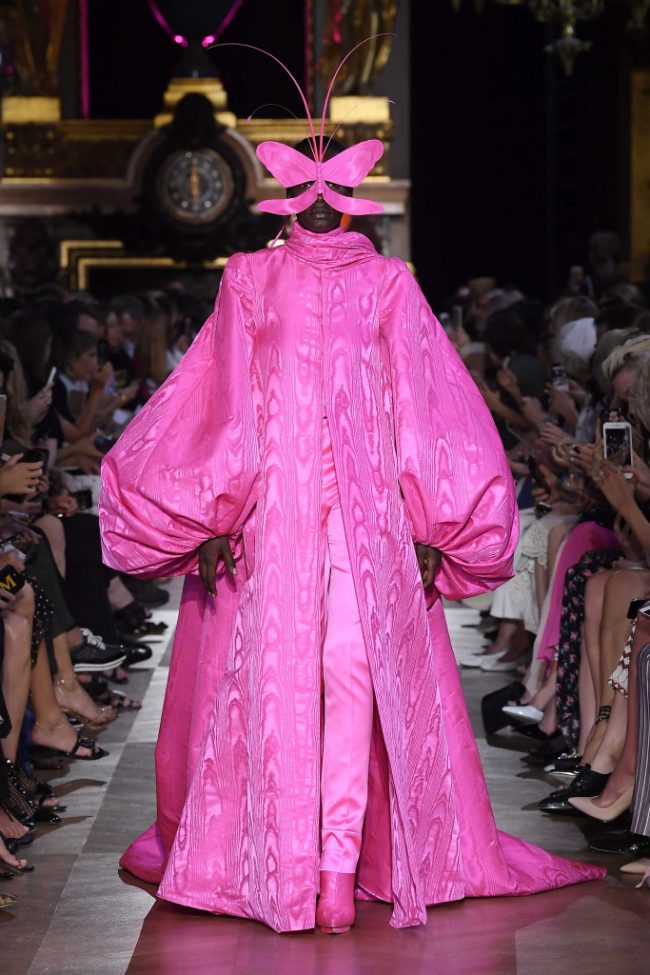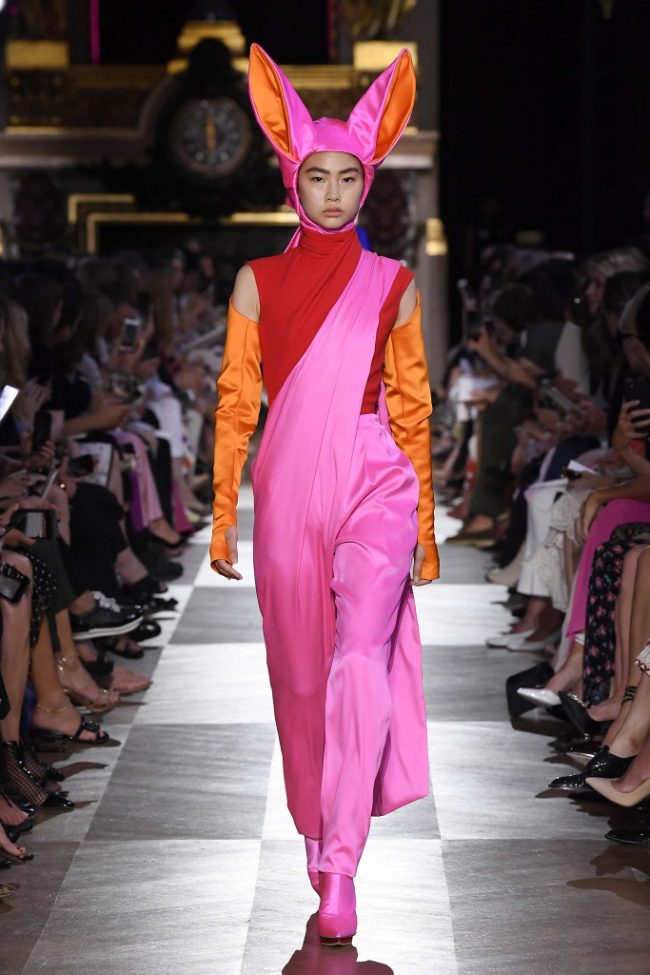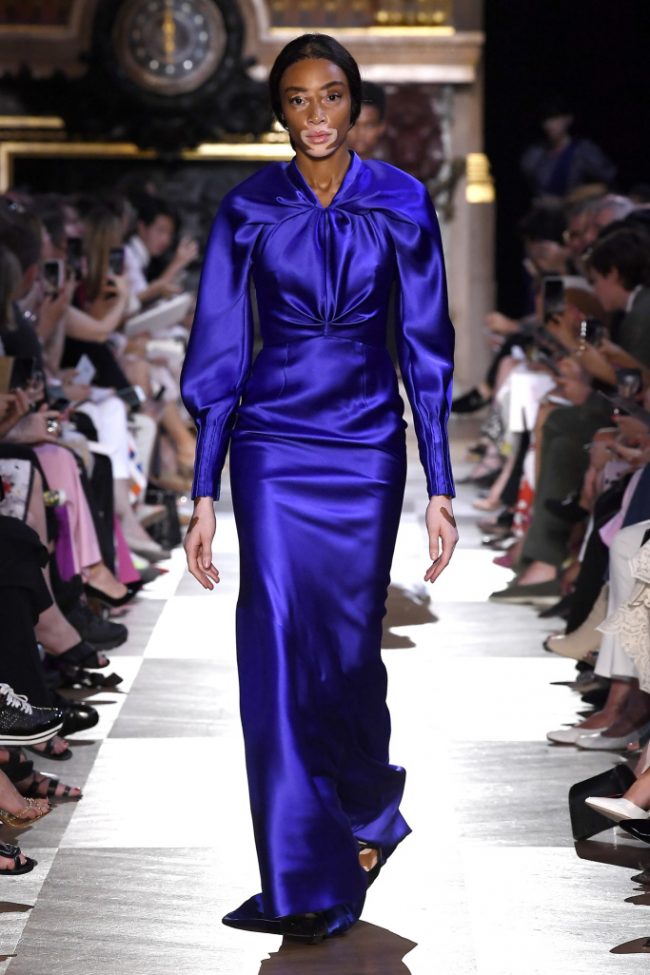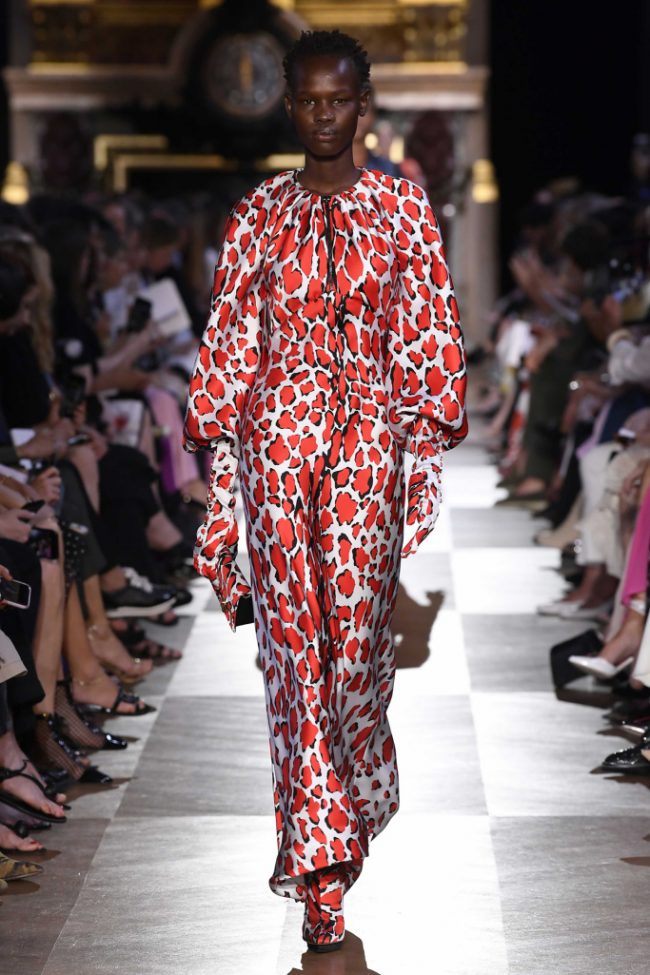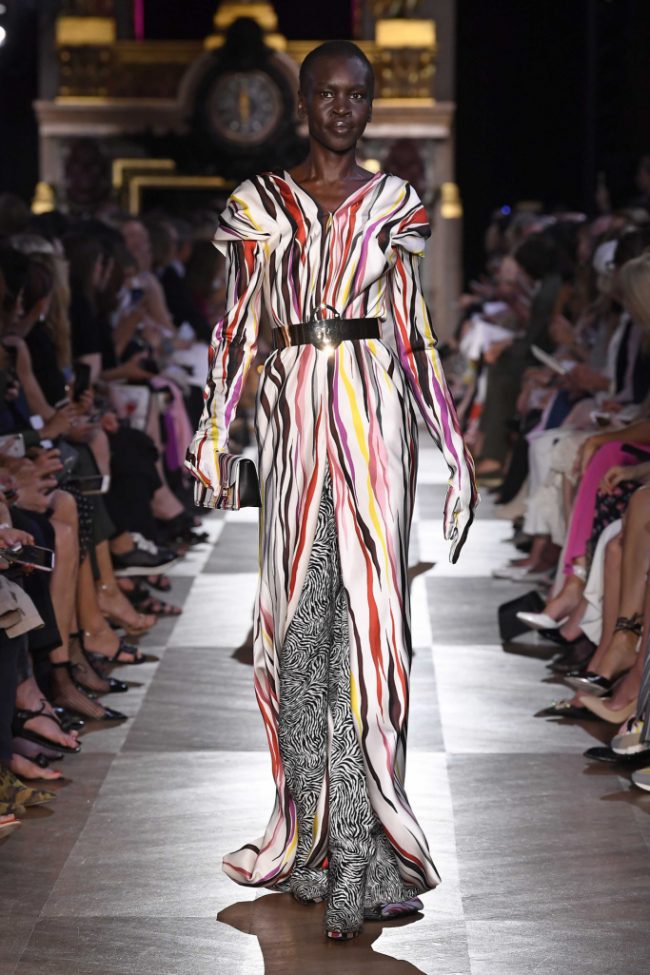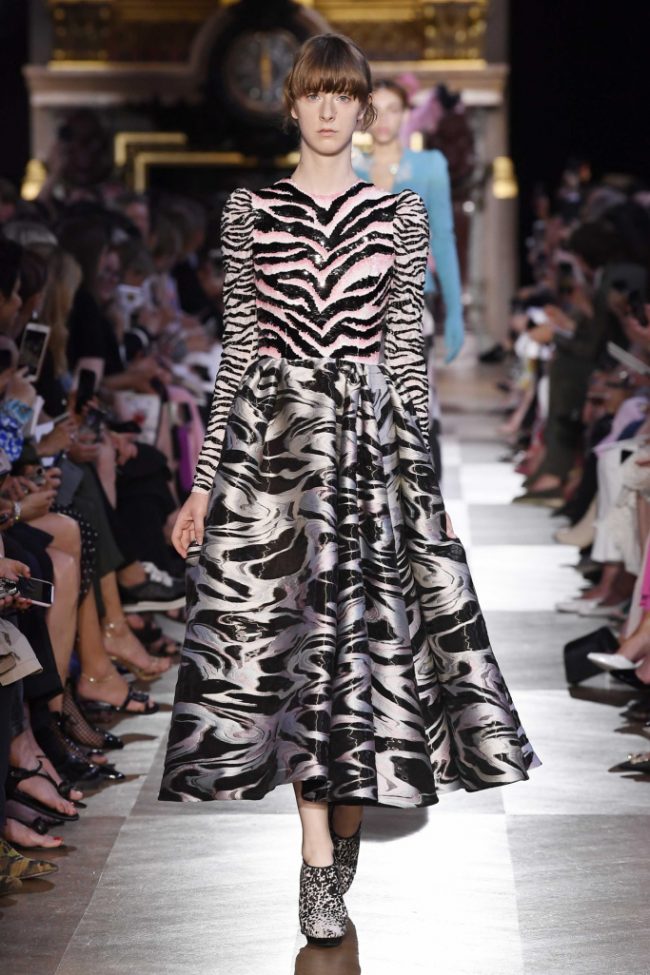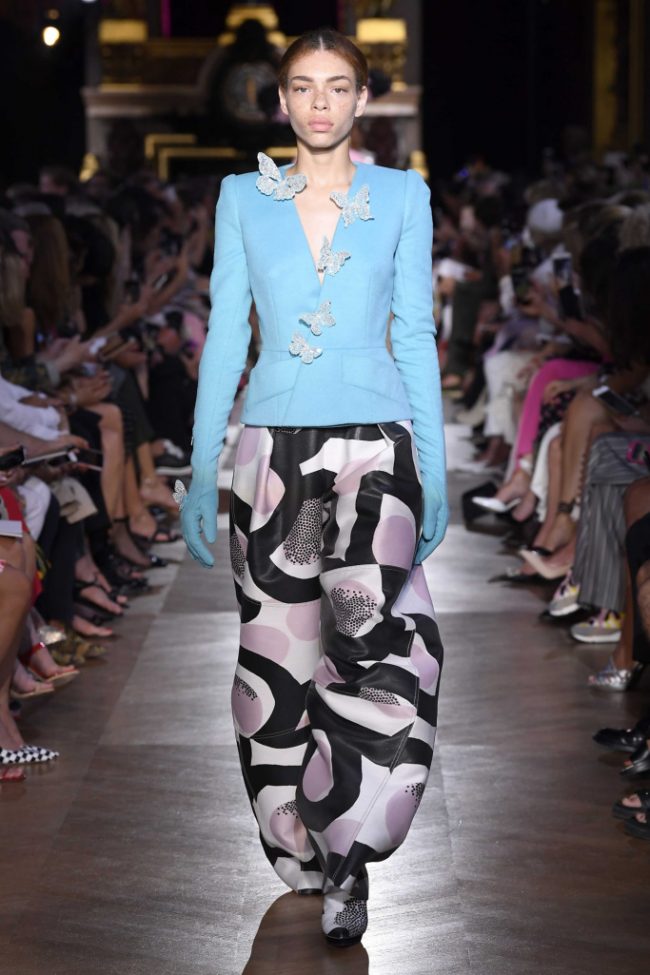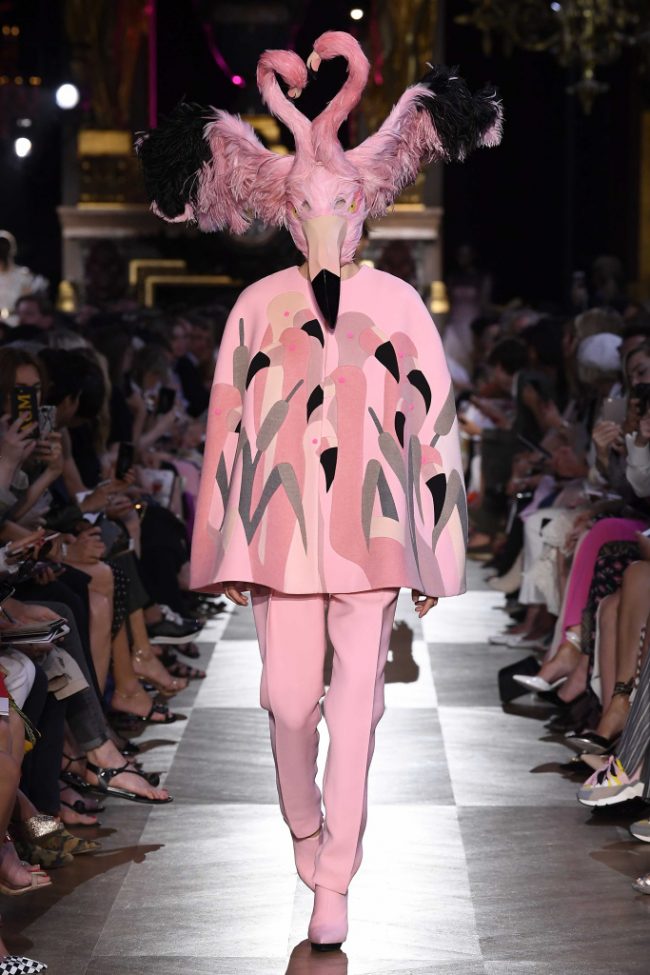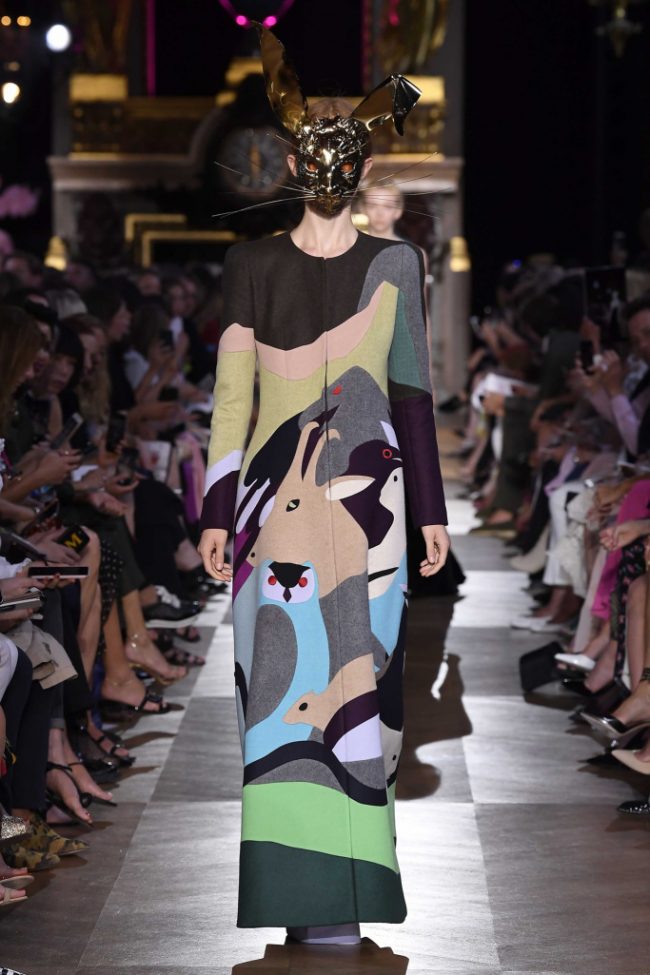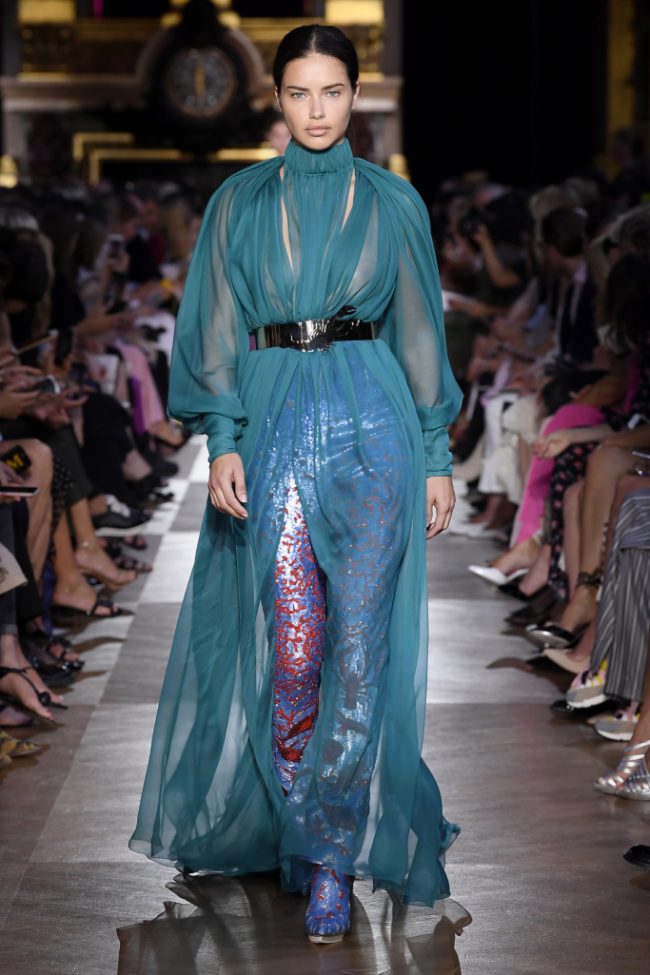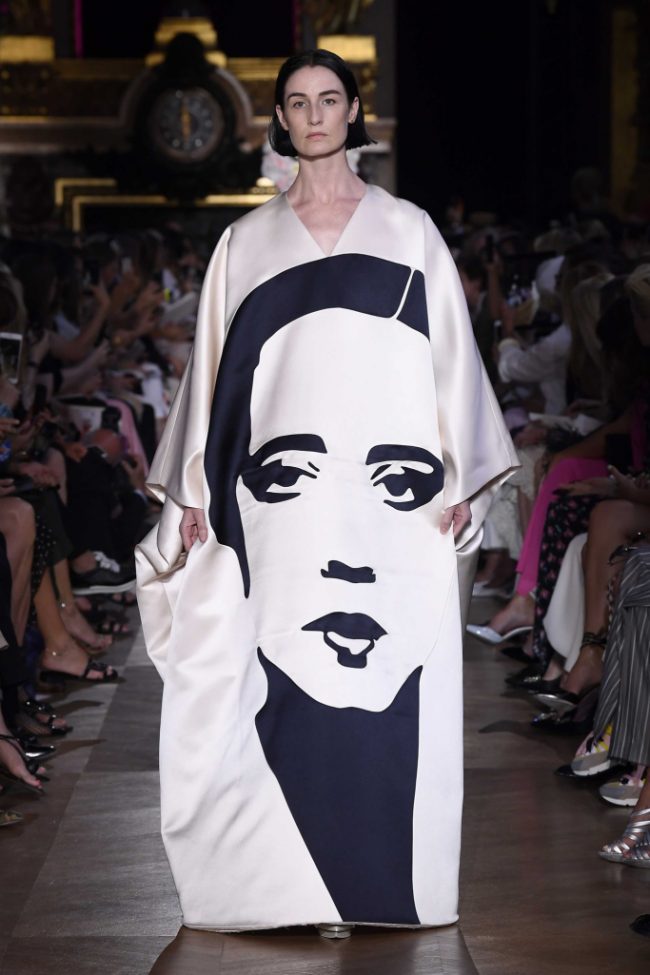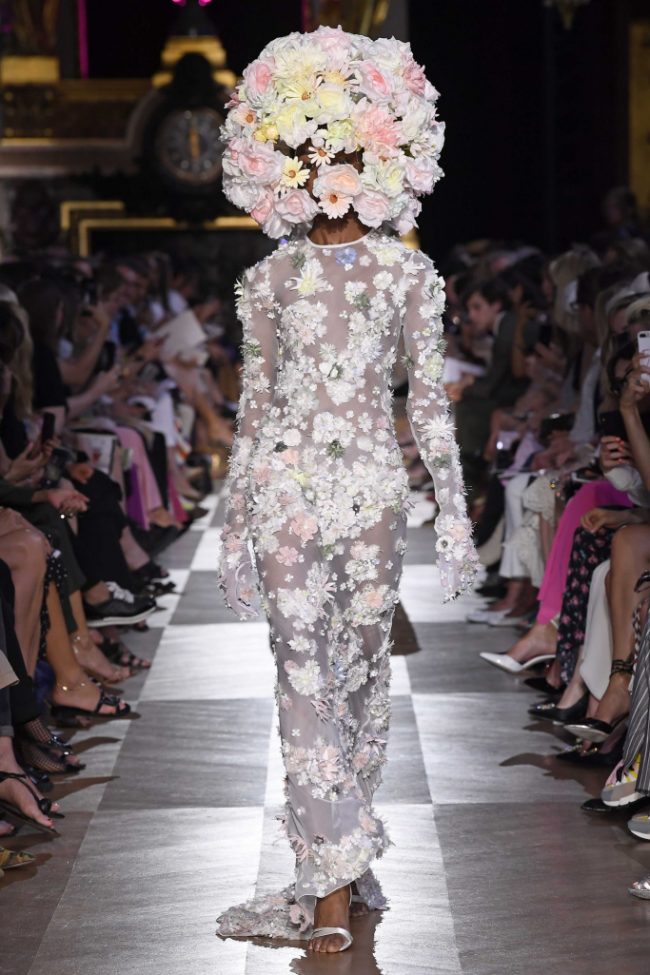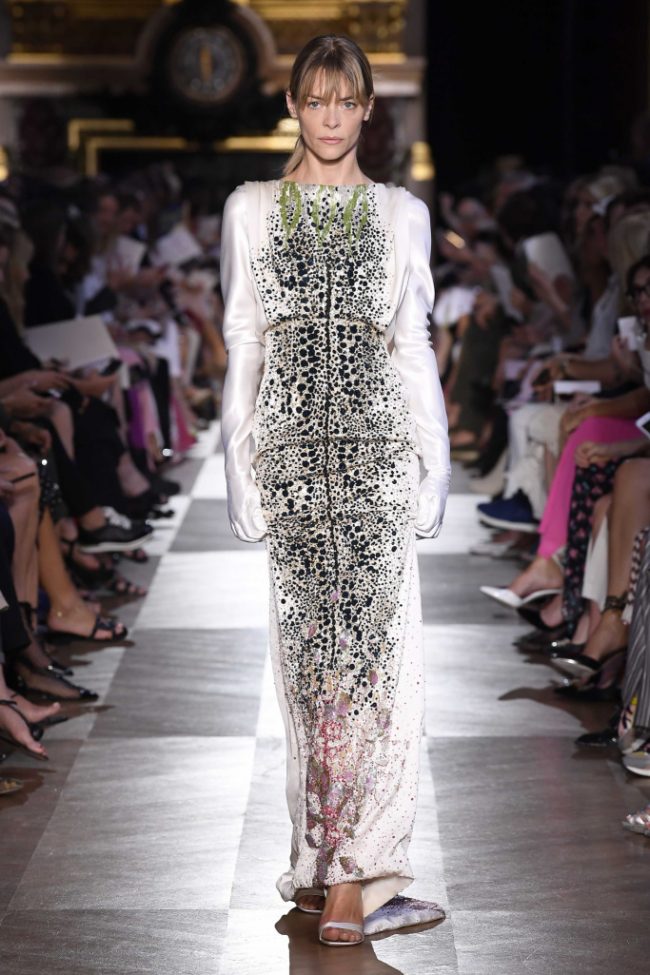 Stéphane Rolland's Haute Couture fall 2018 collection may have read more like RTW,  but nonetheless, we were not disappointed with what we saw coming down the runway.  Never one to cut corners, Rolland's disciplined hand and fervent commitment to the best that money can buy was reflected in a mix of separates that reeked of money.  Full of polish and sophistication it was a display of sartorial splendor.  Rich camel cashmere and regal taffeta fabrics were crafted into sweeping capes and trains with blouson sleeves and shoulders. A white silk crepe pantsuit with a hemline of fox fur coursing from knee to ankle was breathtaking. He used fox for the same hemline and paired it with a tunic turtleneck. With a hint of everyday chic, it seems that Rolland is yet another designer to use luxe fur in a more approachable RTW way for couture. Get in line all you PYT's, this stuff is going to go fast!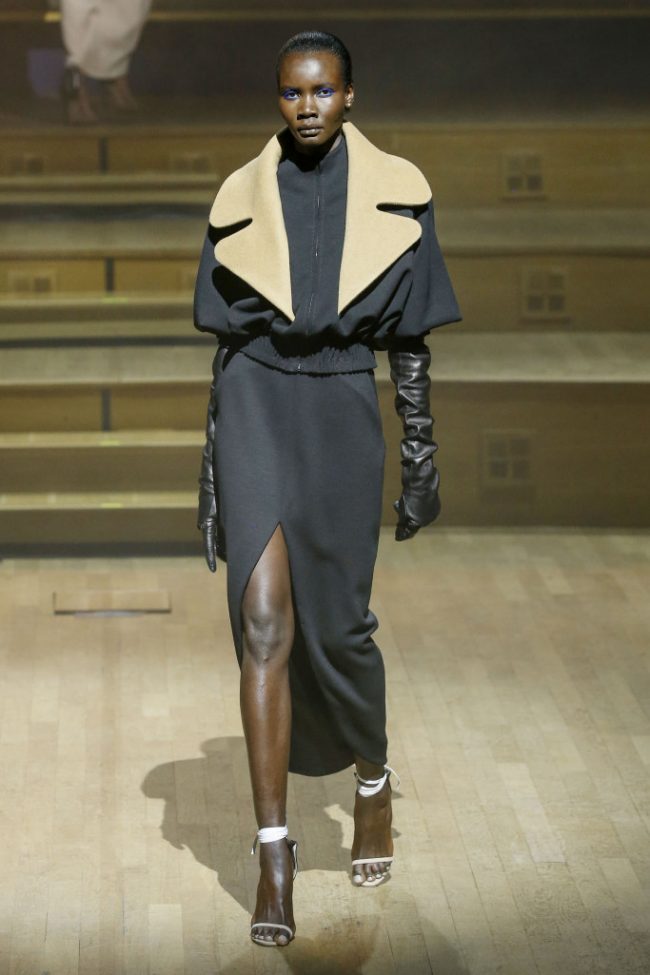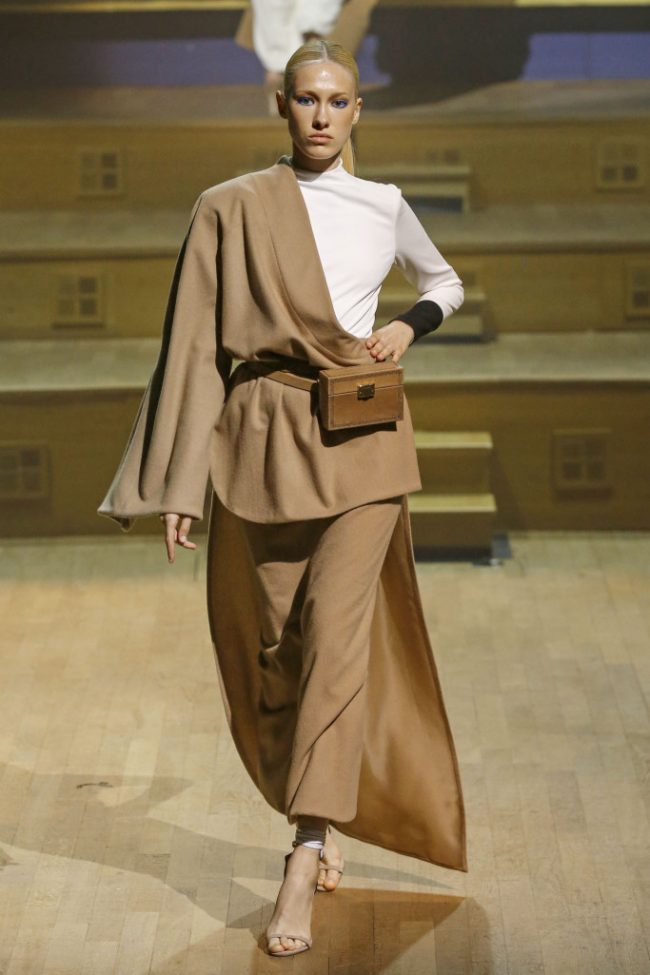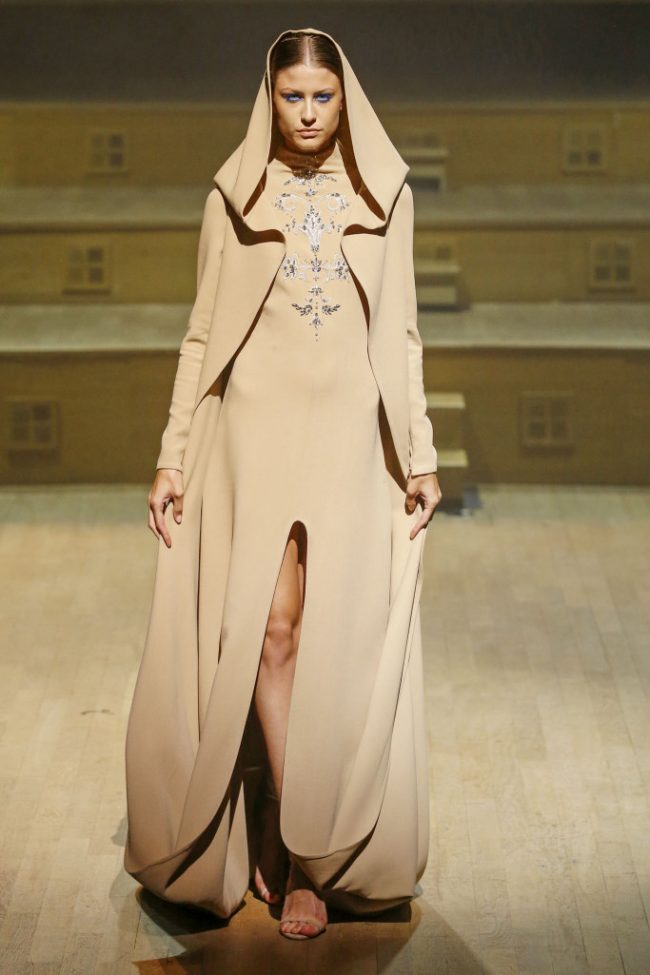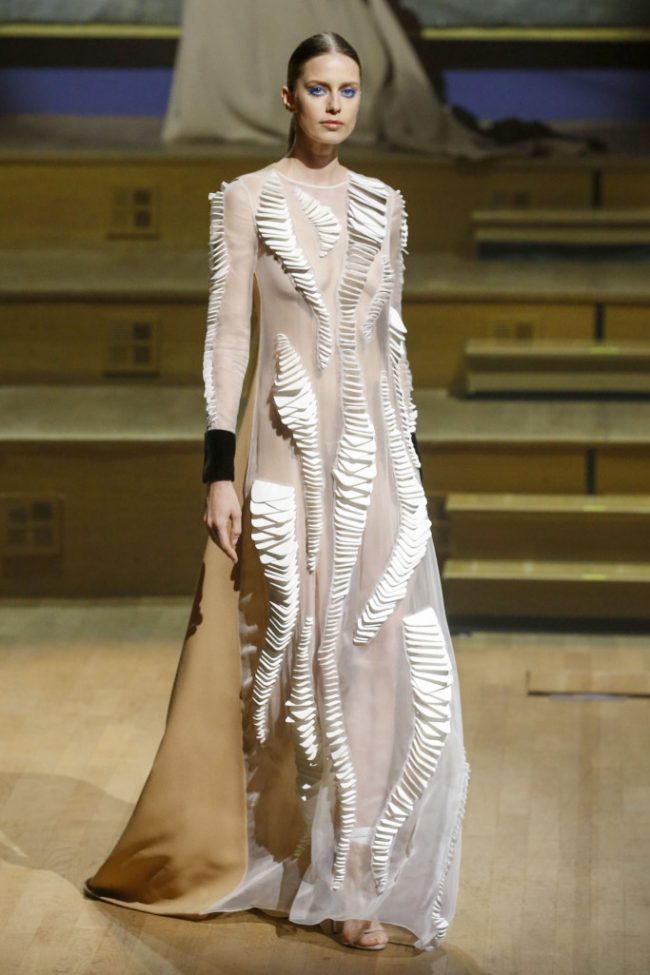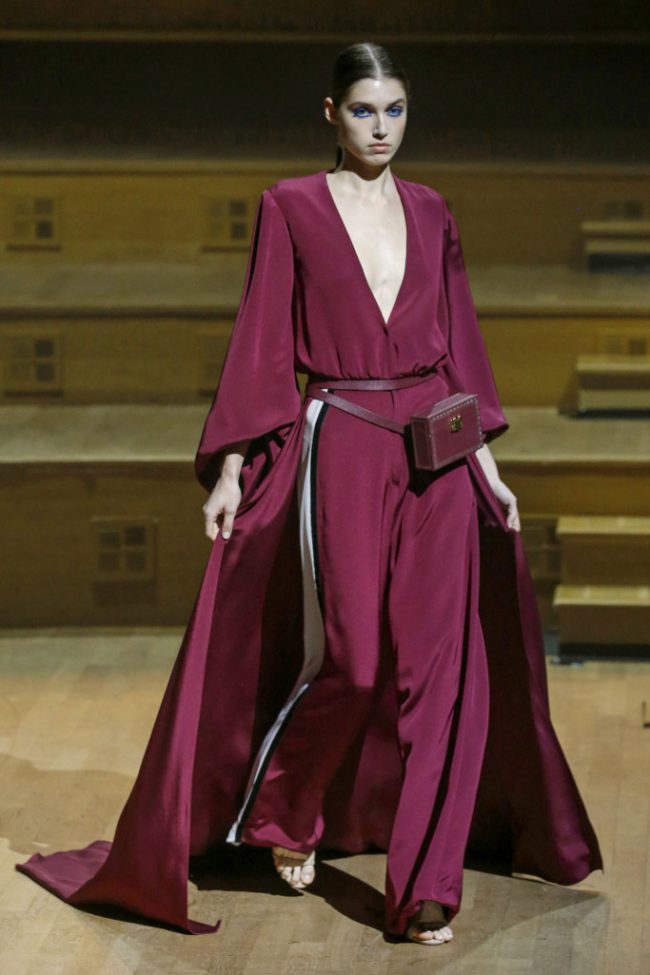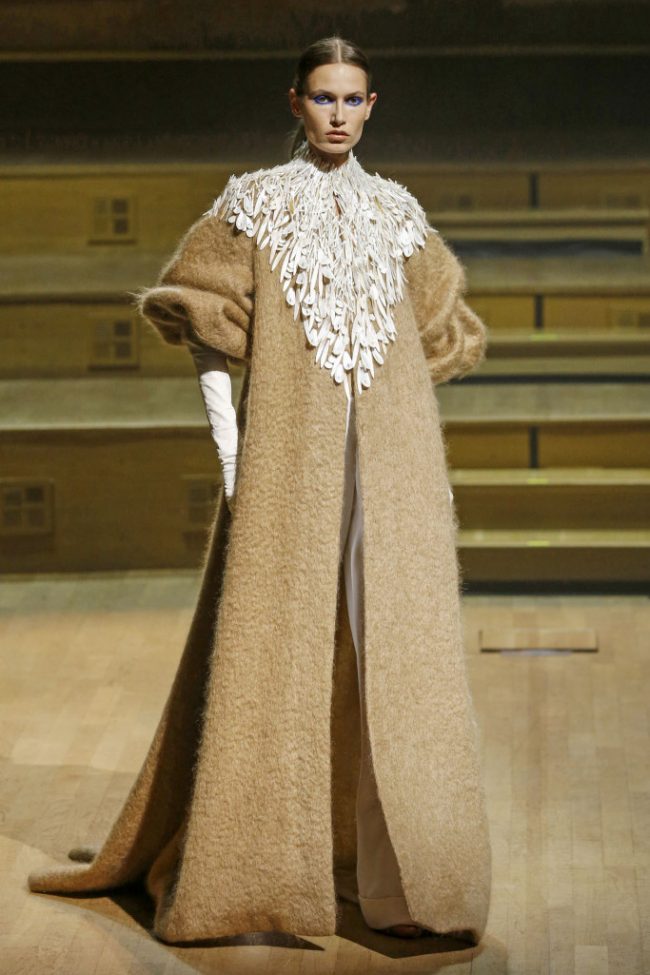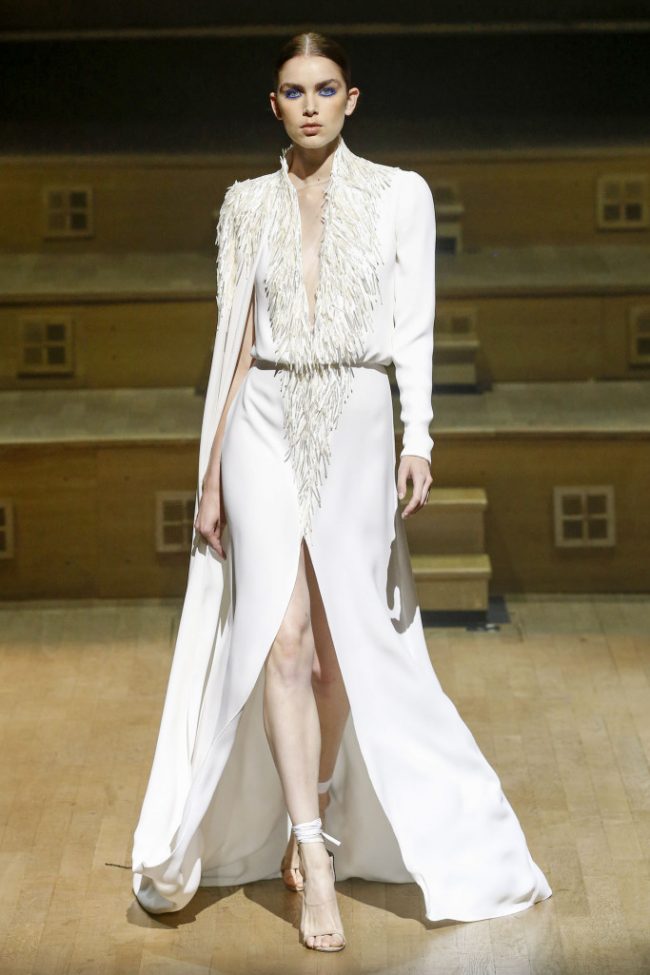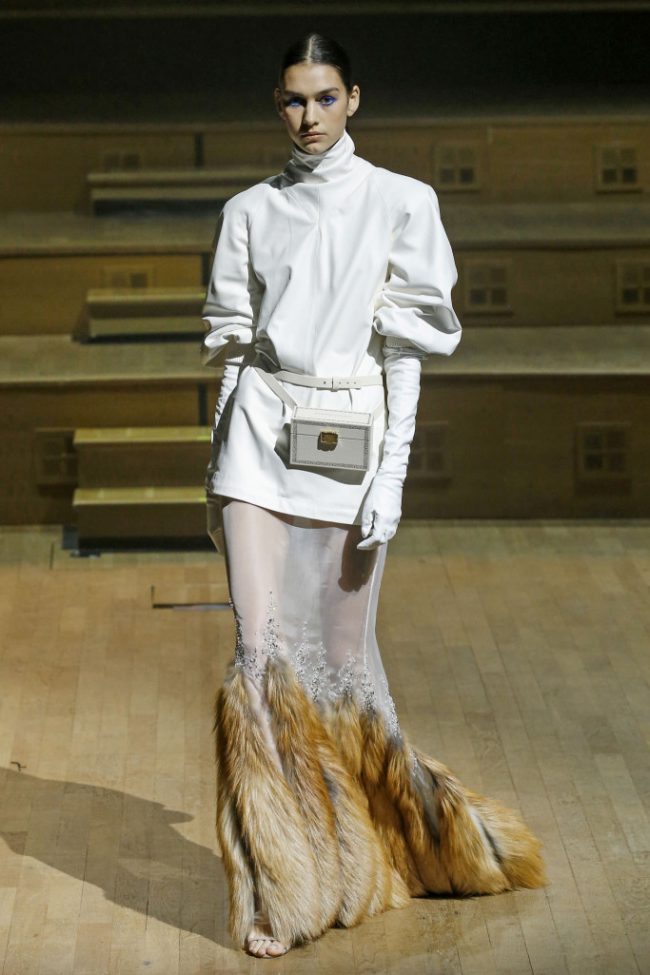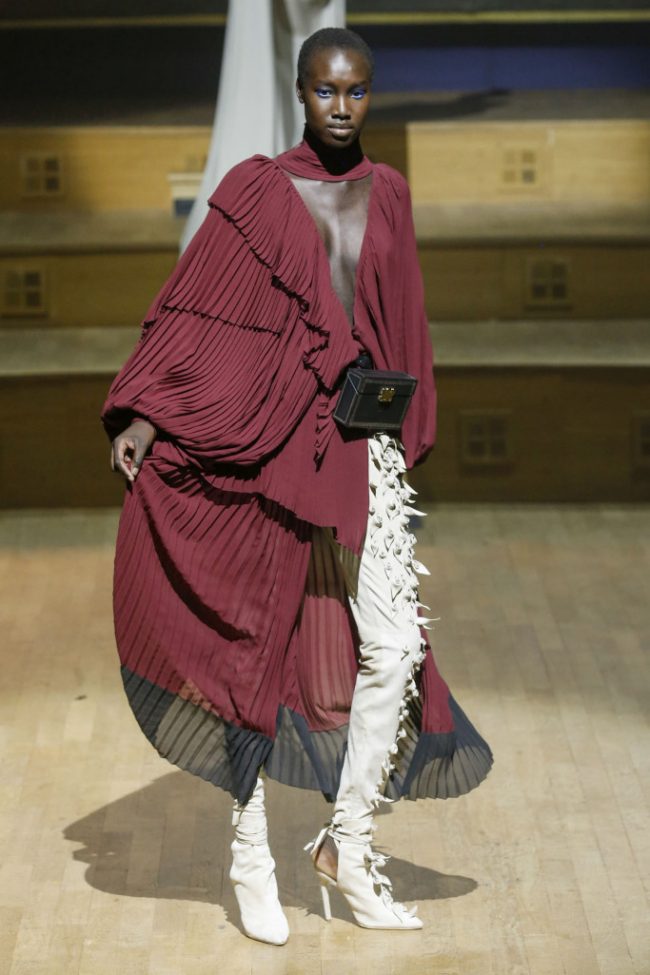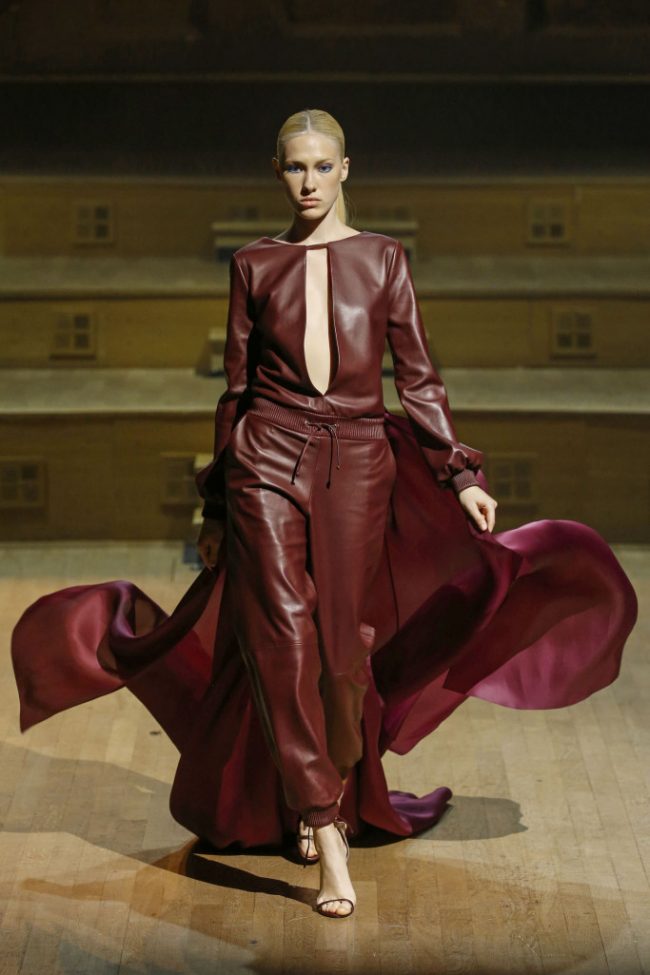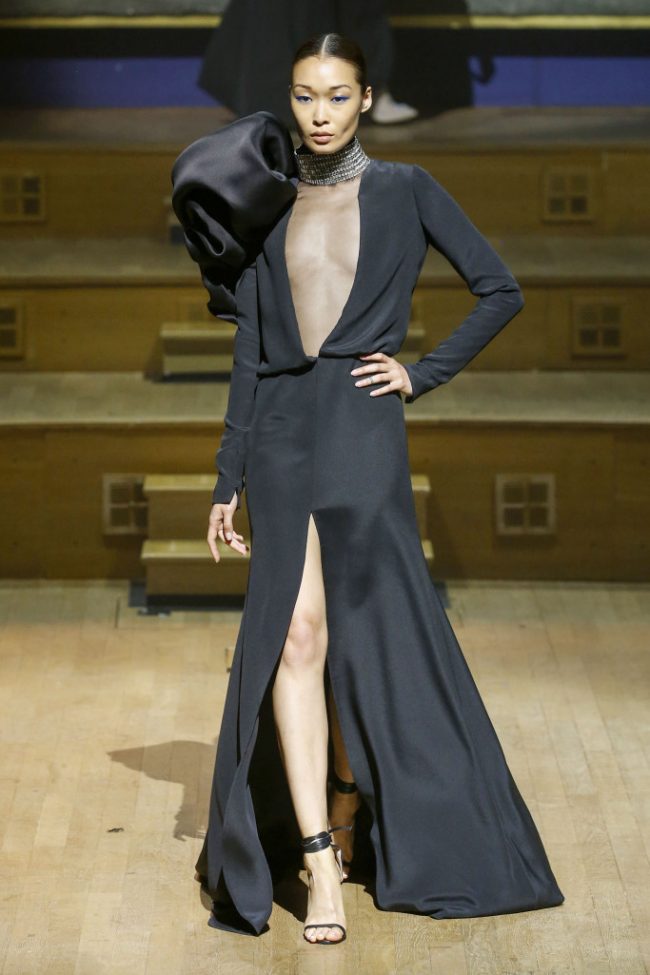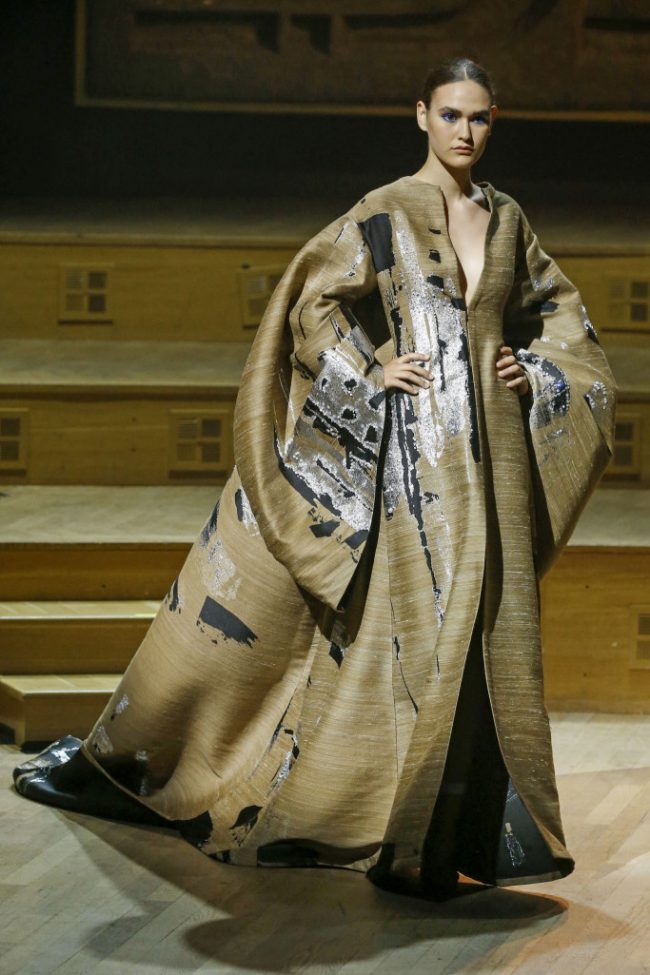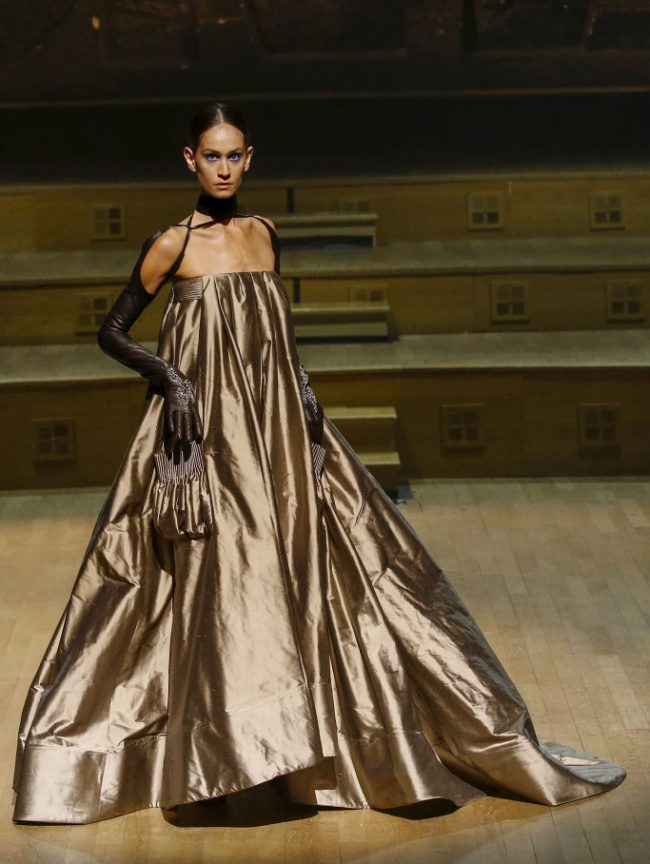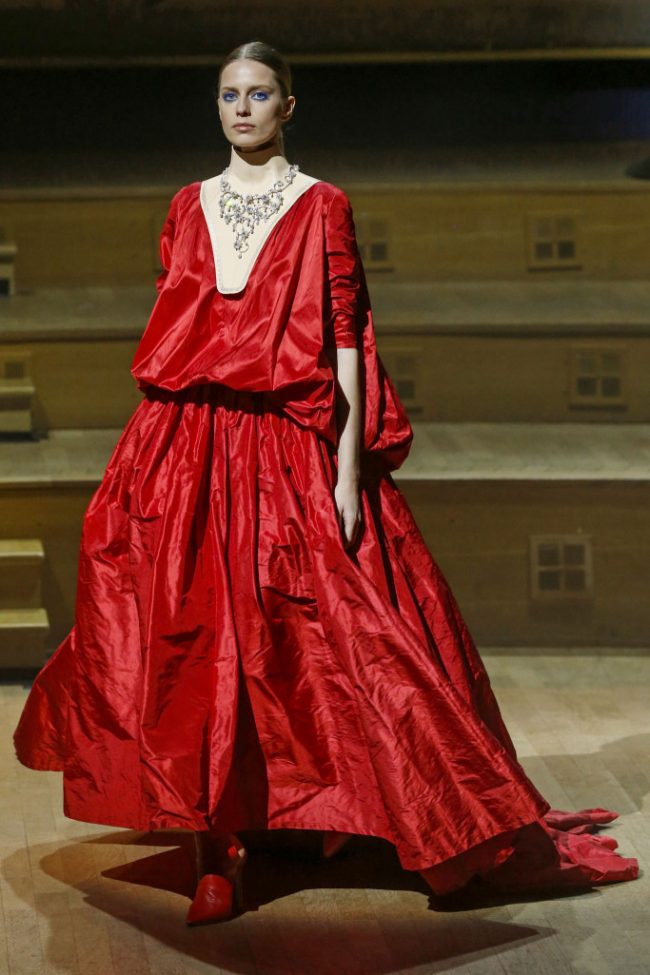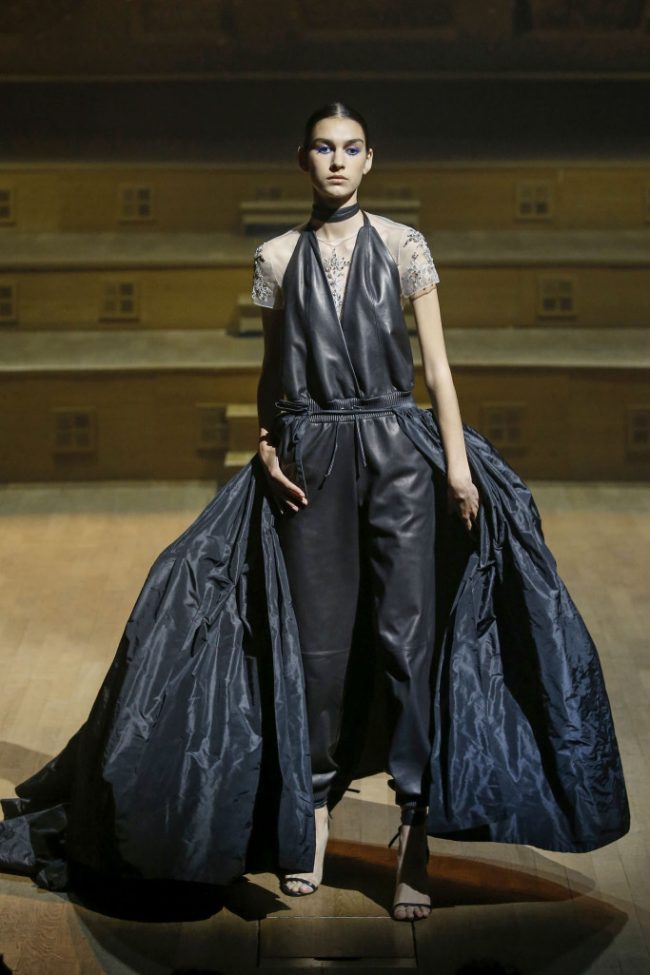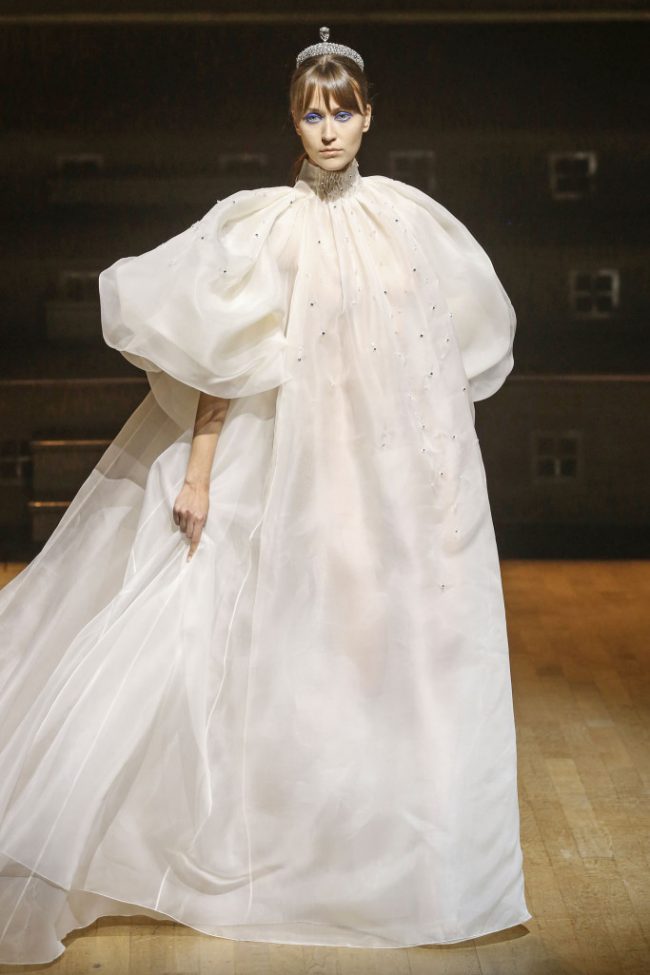 Ulyana Sergeenko's fall 2018 couture collection was, quite literally, an affair to remember as her designs were a 1950's throw back to when women dressed like proper ladies and romance was everywhere.  Featuring  lots of chiffon for circle tea length skirt dresses, the looks were completed with demure shoulder-covering caplets and cloche fur hats.  A simple trench coat delivered a luxe message  with a mink hood and cuffs.  This was another collection featuring RTW-like separates that were elevated for the couture shows. Is this a bonafide trend?  In a presentation that seemed  much more pared down with almost no fan fair, Sergeenko caught our attention with a baby soft pink sheared mink stroller with bracelet length sleeves. It was the perfect piece from here to eternity.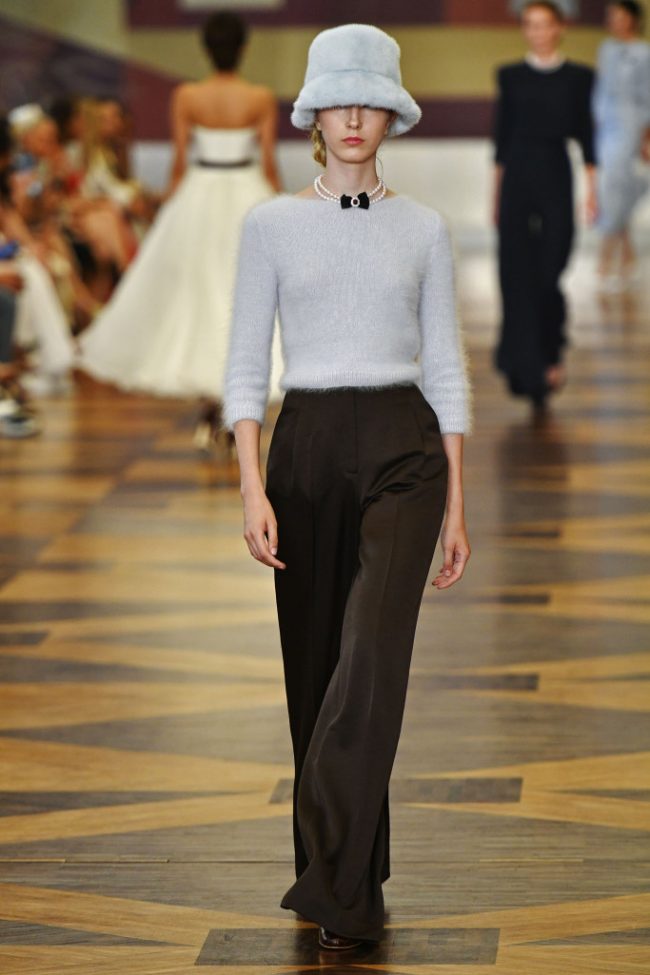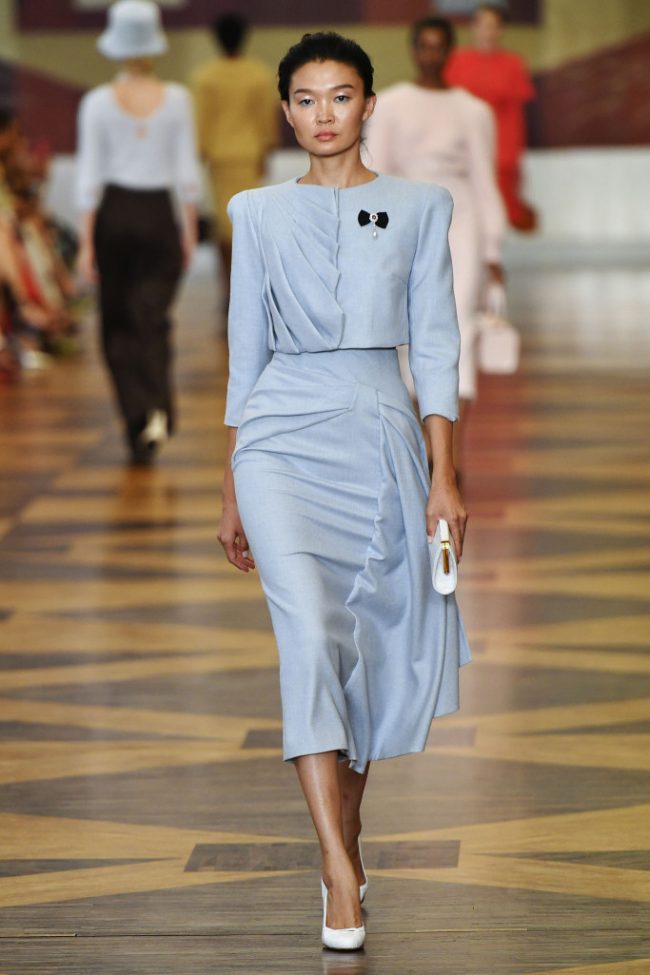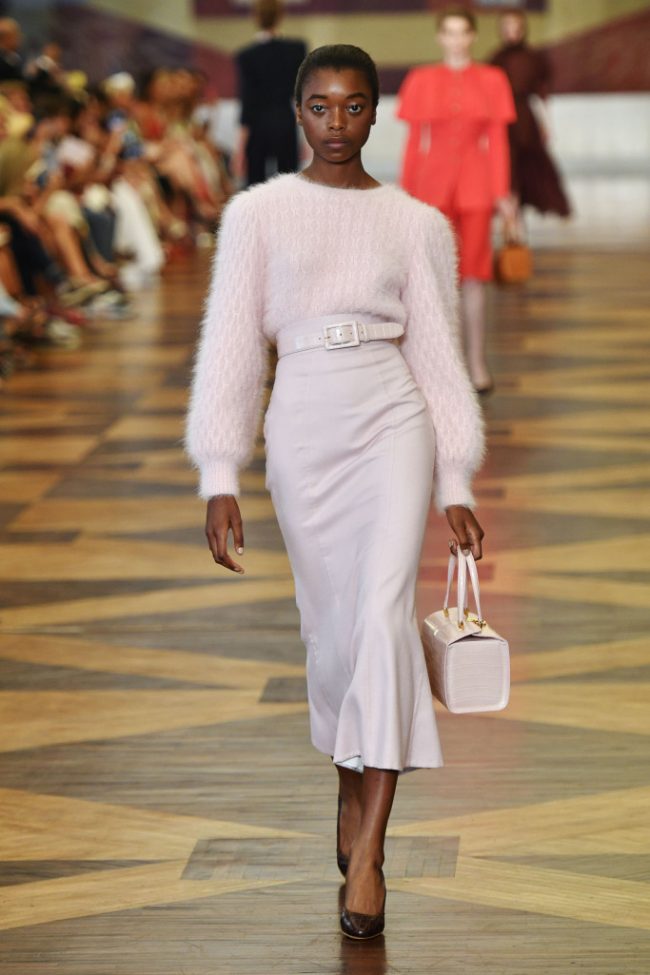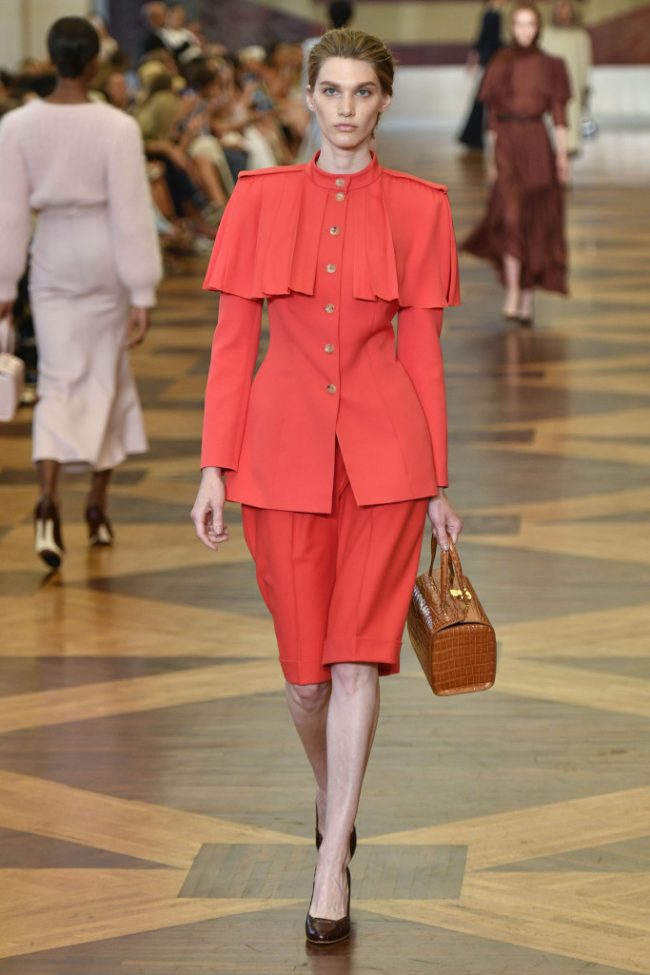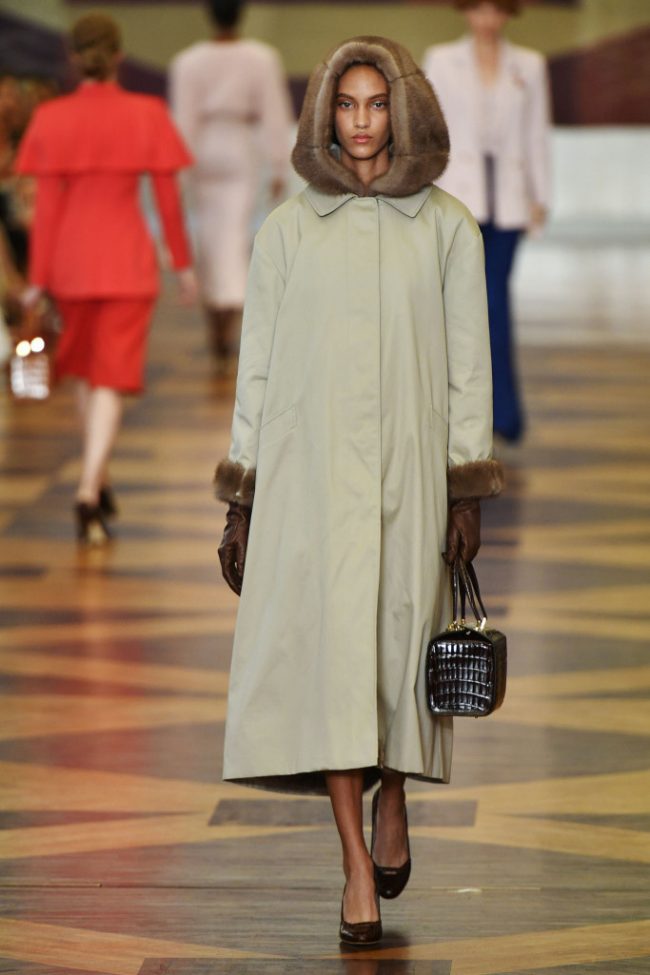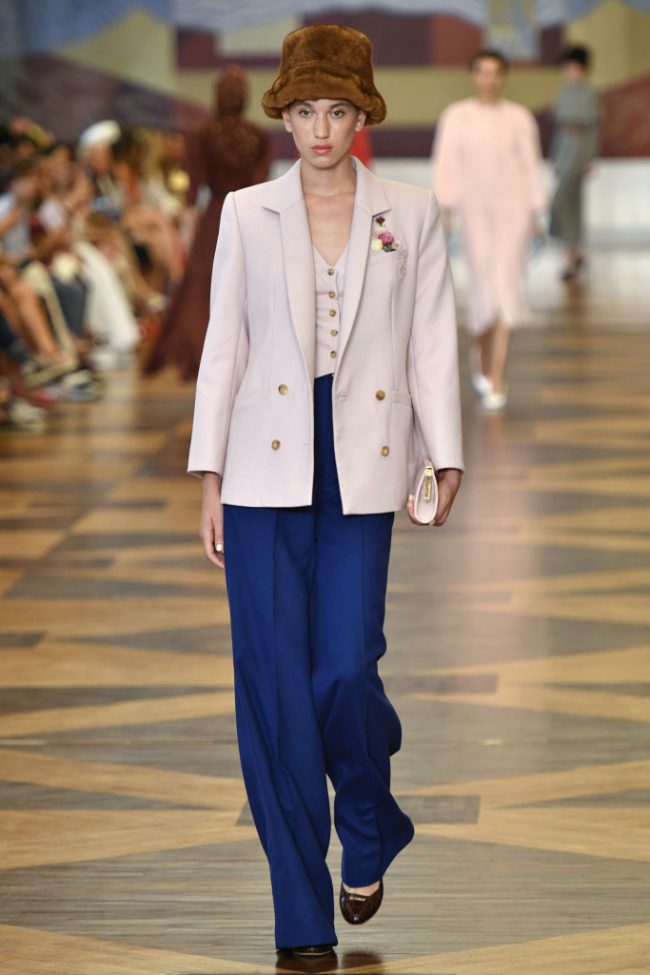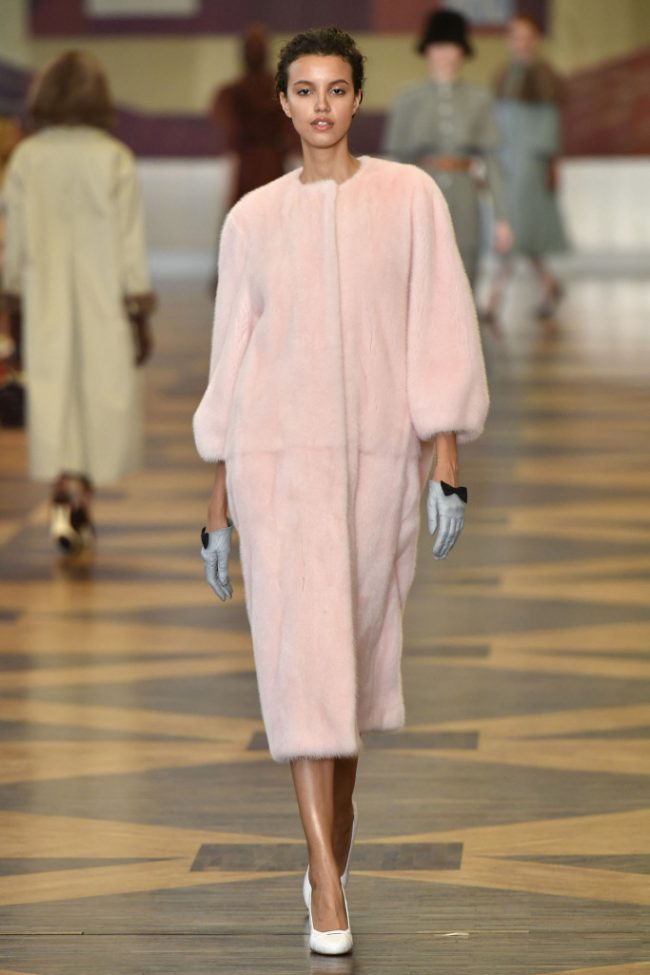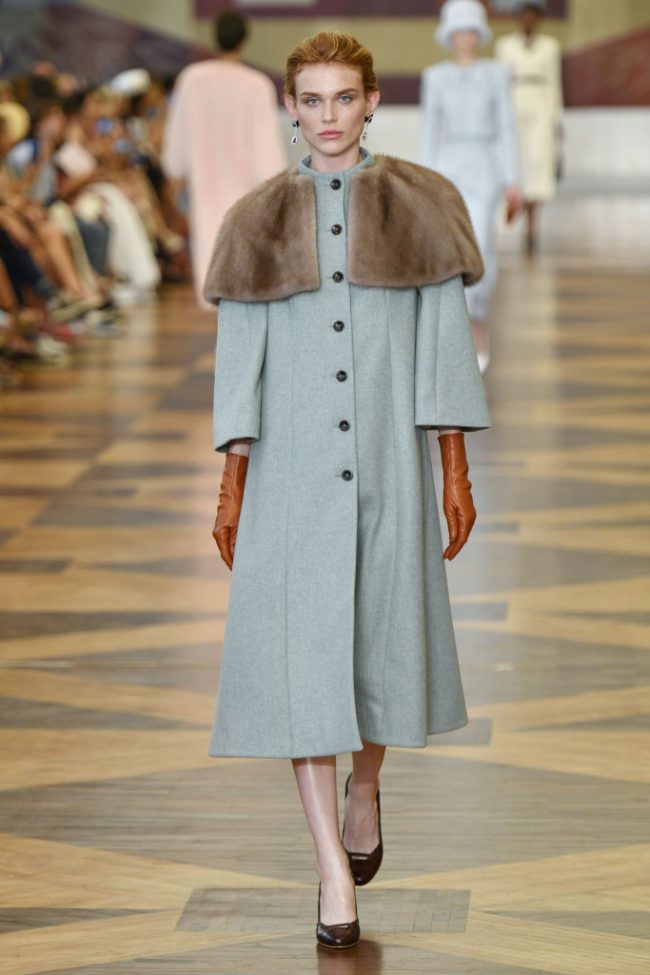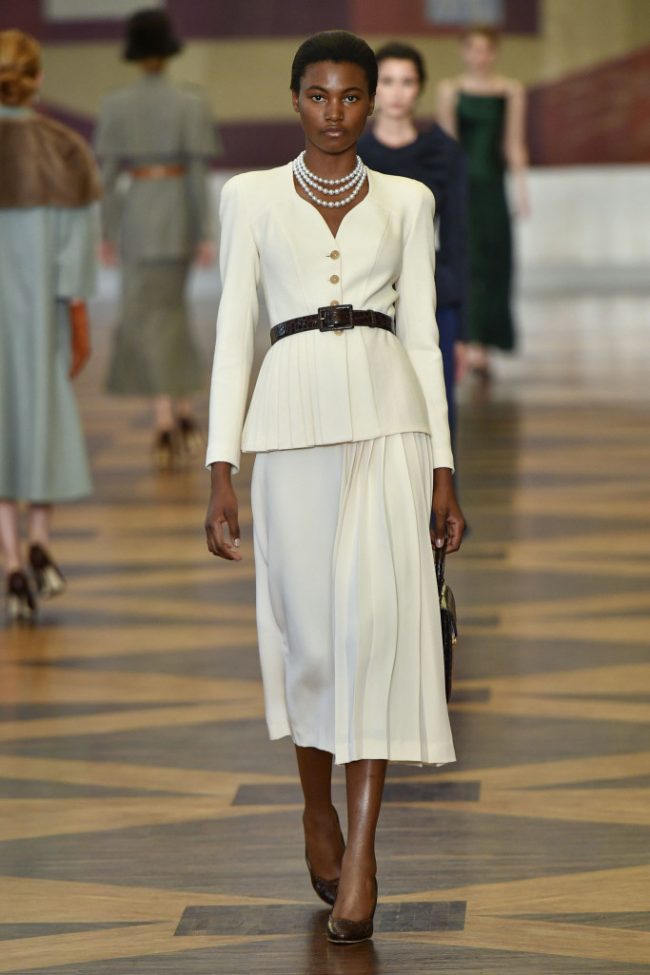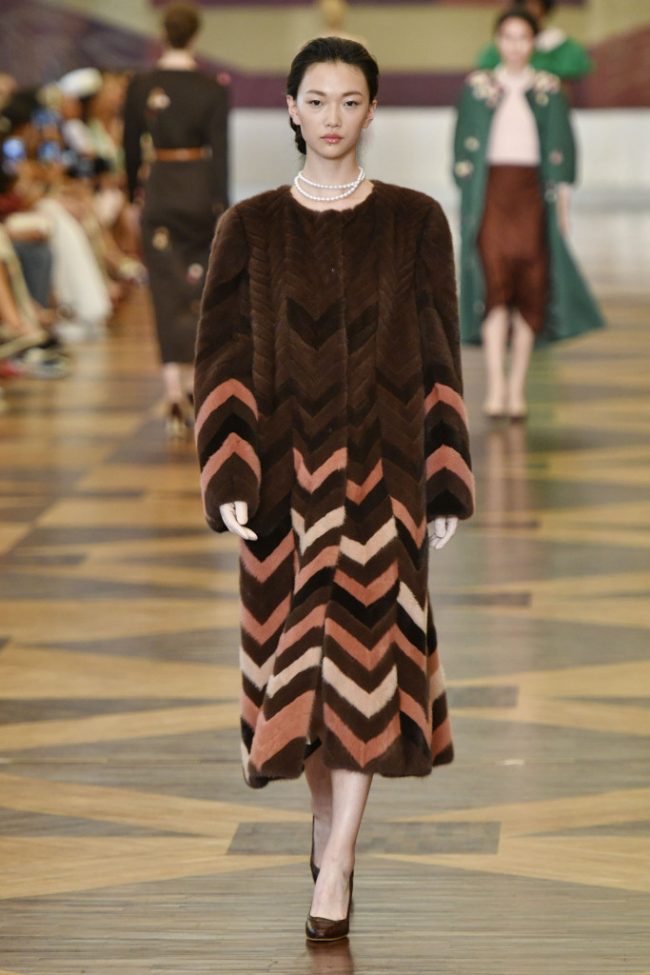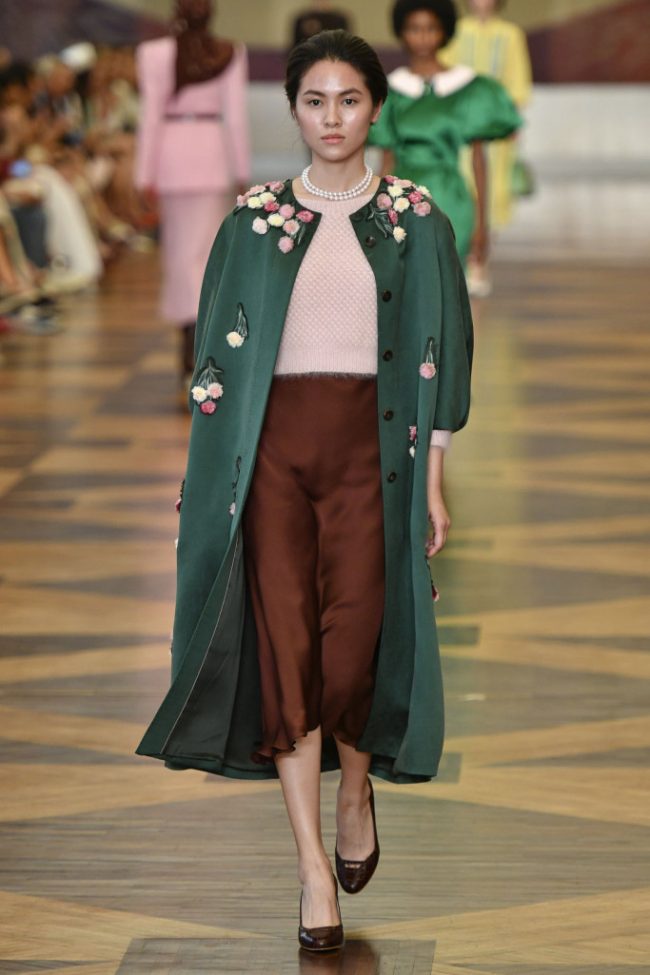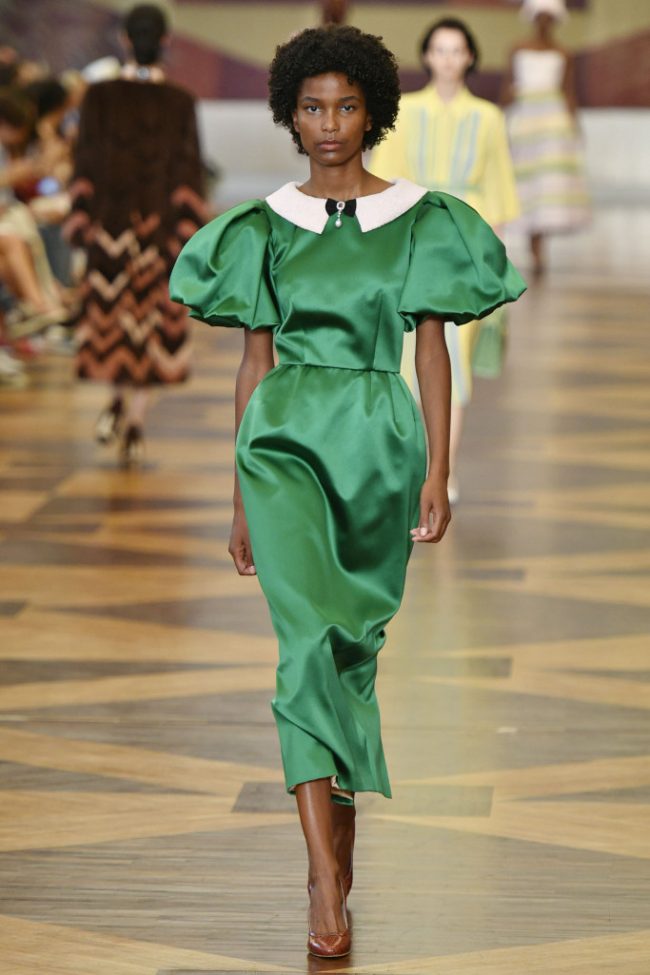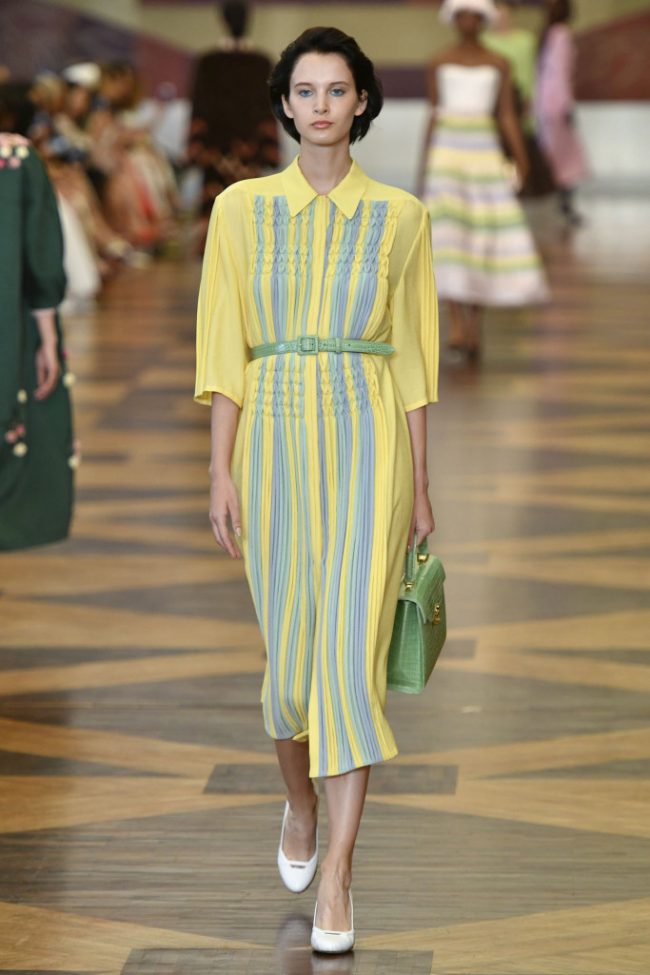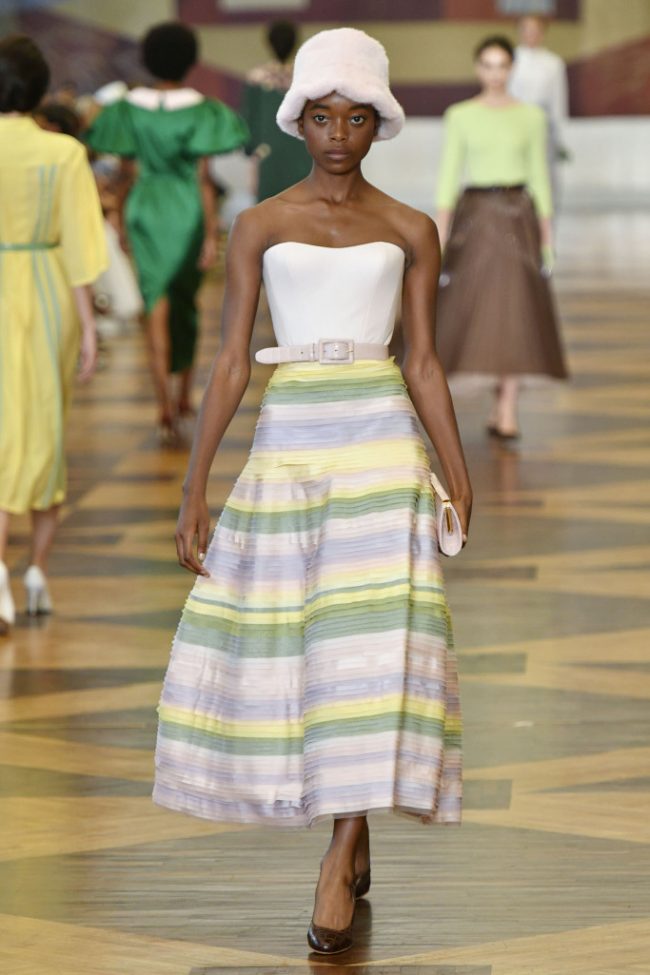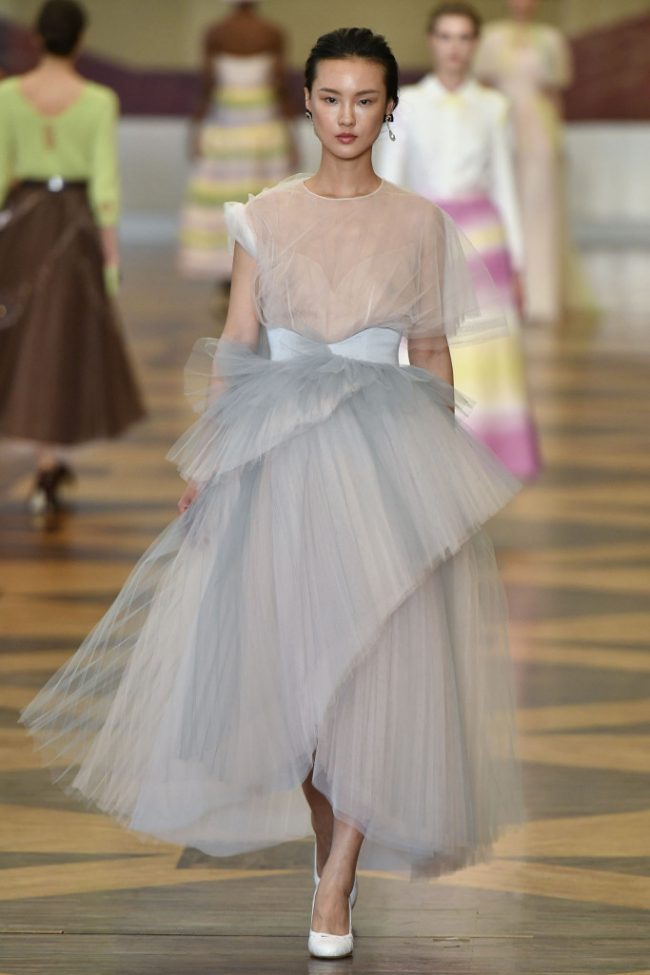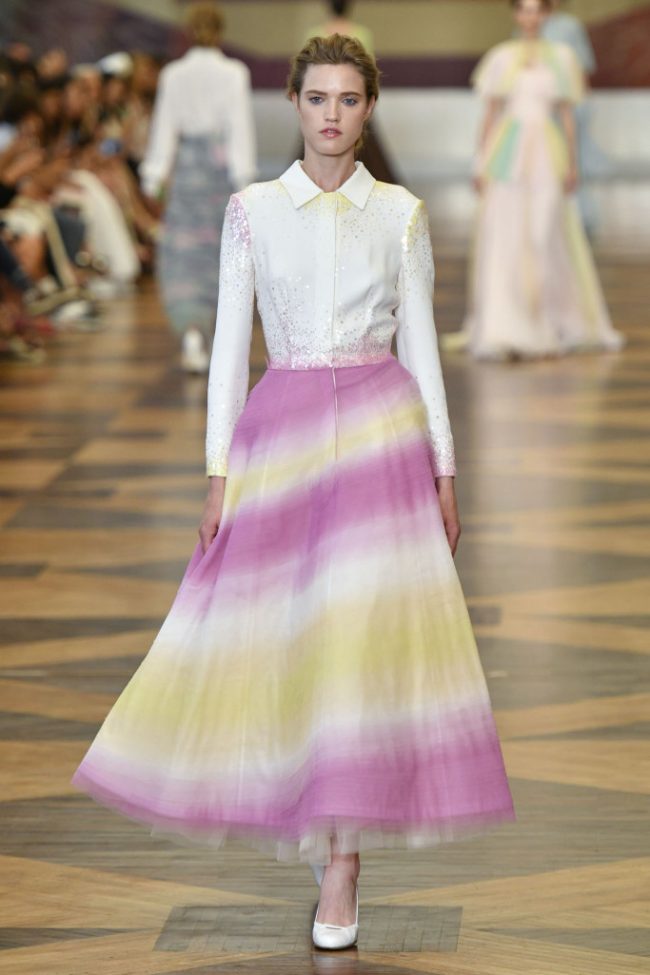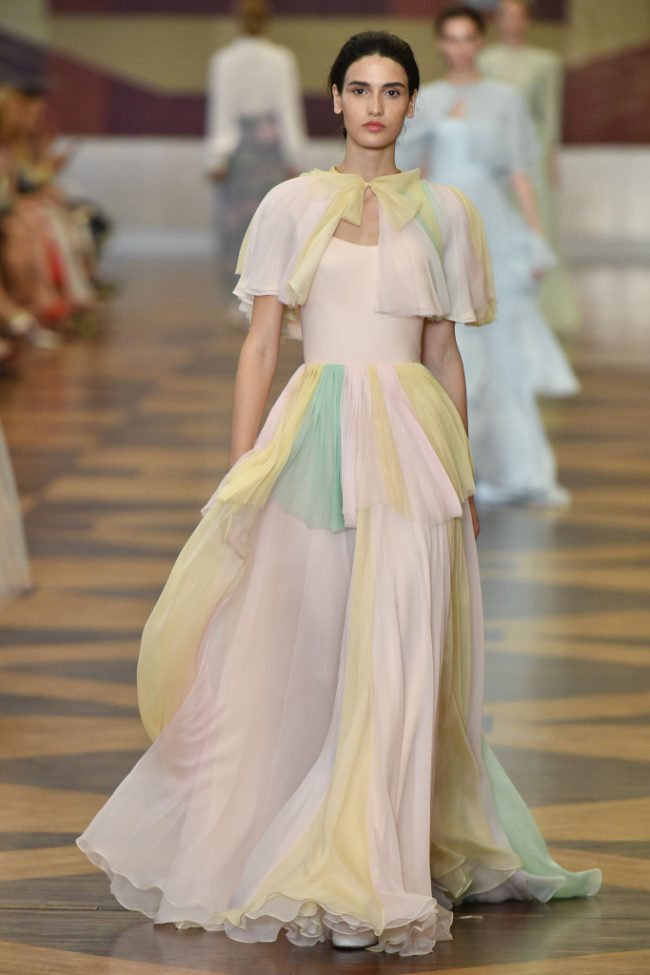 If you're the kind of fashionista who loves historical fashion, Yanina's Haute Couture fall 2018 collection was coffee table book worthy. A hint of Eastern European influence was seen in Cossack style coats and dresses done in thick shearling and gold embroidery. This was a show of old world craftsmanship on full display. Mink dresses and suits with gilt threads gave us an OMG moment and reminded us just how rich and exotic couture can be. A laser cut leather skirt paired with a sable short jacket would slay the ladies who lunch crowd. There were a few micro mini dresses which felt out of place and cheapened the feel of the collection.  But, alas, a closing gown in emerald velvet with peacock feathers brought the whole show to a glorious close.