Haute Couture Fall 2017 Luxury Fashion Trends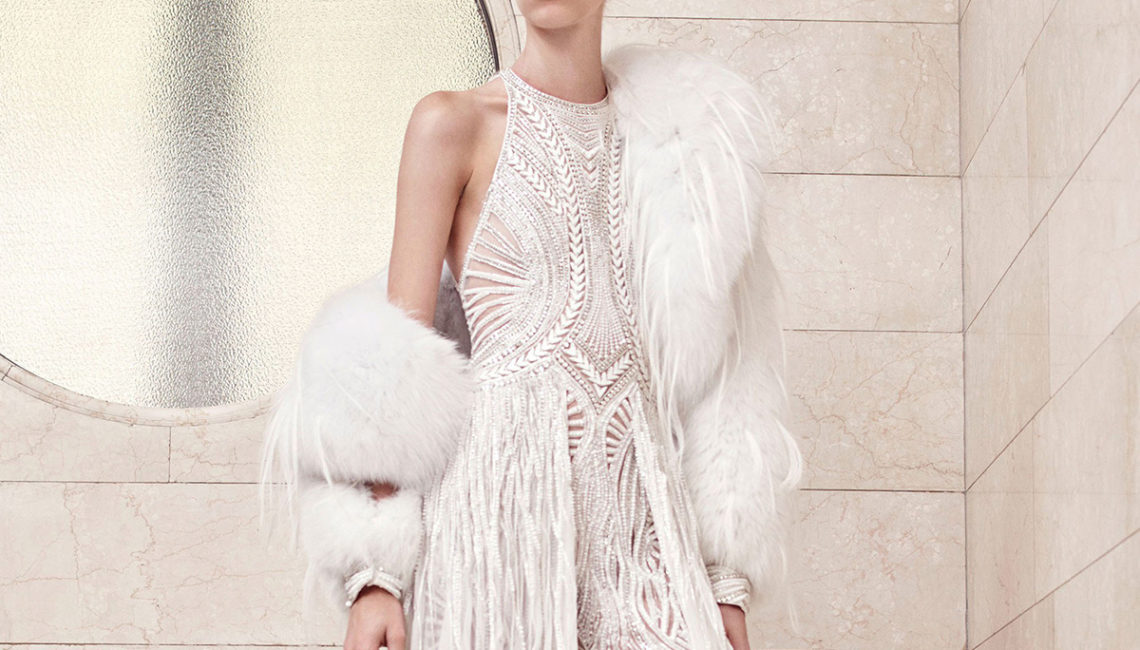 With the primer on haute couture behind us it's time to jump in and experience the excitement and sartorial splendor of the Haute Couture Fall 2017 collections.  For us, it is the innovative, the unusual and the unexpected detail that sets haute couture apart in the universe of luxury fashion. So sit back, grab a glass of Prosecco and let's go!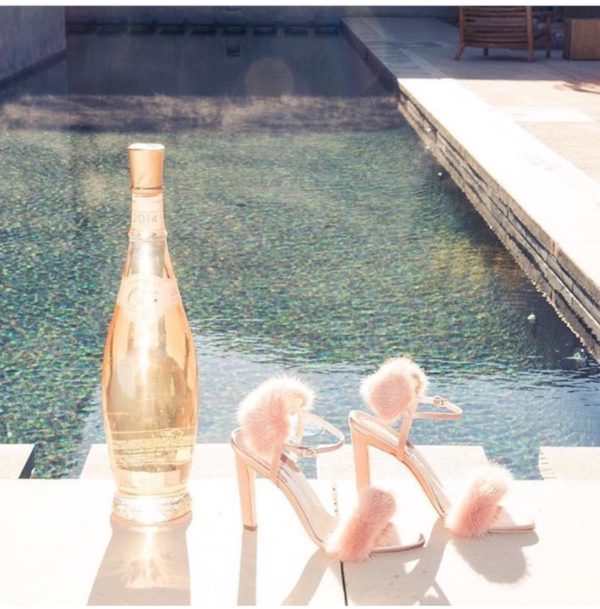 Haute Couture Fall 2017 Trends by Designer
For Dutch-Vietnamese designer Xuan-Thu Nguyen the art was in the details.  Flowers were her métier and they came in small leather flowers decorating a short jacket or brightly colored crocheted flowers adding pops of color and textural depth to dresses and tunic tops.  Layers and layers of silk ruffles lent a romantic, ethereal air to blouses and gowns and gave this collection the very special effort and artistry that defines haute couture.
Ronald van der Kemp eschewed convention with his first foray into haute couture.  A richly knit sweater took on new life as a floor-length dress.  A pleated bronze gown with bold ruffled shoulder treatment managed to be theatrical and elegant at the same time, showcasing his deft hand at structure and tailoring.  Mixing denim washes to create graphic patterns gave his jeans a special twist to set them apart.  We love the black and white fox coat with its body-flattering silhouette and unique sleeve treatment.  Mr. van der Kemp put in the extra effort that haute couture demands….and it worked!
We are fans of AF Vandevorst.  Season after season they surprise us with innovative construction and unexpected details that give their clothes a fresh, rebellious edge.  For their Haute Couture Fall 2017 collection An Vandevorst and Filip Arickx proved their impressive sartorial skills through extraordinary tailoring applied to a broad range of materials that ran the gamut from garbage bags and latex to python and fur.  Given their ability to create something spectacular from such common materials one might say they are the alchemists of fashion.  Military references in the form of corded brocade were beautifully executed on tailored jackets and cropped pants.  In their hands, latex and vinyl had a sporty, elegant feel.  Who else would have envisioned that the brilliant integration of garbage bag material in floral embroidery would add richness and depth?  The tiered evening skirt and bustier ball gown made out of garbage bags were pure genius.
Toni Matecevski came all the way from Australia to present his Haute Couture Fall 2017 in Paris.  And we're glad he did.  Mr. Matecevski has a unique approach to fashion, manipulating materials into pretty, ladylike silhouettes with a distinctive edge.  You can see the work that goes into his designs.  The black and white floral print on a strapless dress appears simple, but on closer review many of the flowers are individually sewn on appliqués.  Each piece in a layered look with fluted organza high collar and flowing skirts over black silk pants reflects remarkable workmanship in cutting and sewing.  The exquisite draping of a simple black columnar gown showcases his deep understanding of fabrics.  If exceptional craftsmanship is the key to haute couture, Toni Matecevski has unlocked the door.
With opulent fabrics, Baroque references and plenty of glitz and glamour Donatella Versace continued her homage to the brand's DNA with her Atelier Versace Haute Couture Fall 2017 presentation.  Versace knows a thing or two about creating sexy, show-stopping clothing.  Precise tailoring and perfectly executed cut-outs deliver sensual silhouettes that are not for the girl who is timid or meek.  The beading and embroidery on her white jumpsuit with an organza and pearl skirt overlay deliver absolute elegance. A pink brocade suit with strong shoulders is polished and powerful.  Metallics, fish scales, chains and furs add the Versace brand of drama.    The house of Versace was built on the kind of detail and craftsmanship that sets haute couture apart.  We're glad Donatella is returning to these roots.
Regal.  That's the word that best defines Guo Pei's Haute Couture Fall 2017 collection.  The collection of ball gowns and evening dresses had all the requisite royal touches.  The silhouettes were romantic and ladylike, with plays on volume that created drama.  Presented in rich jewel tones and shiny fabrics these dresses were magical.  Gold leaf brocades and floral embroideries added to the opulence.  In someone else's hands this sartorial grandeur might have veered into costume, but Ms. Pei has delivered fantasy eveningwear that will insure her socialites will make the perfect princess-worthy entrance.
More haute couture to come…..
Related articles