Haute Couture Fall 2017 Luxury Fashion Trends PART 2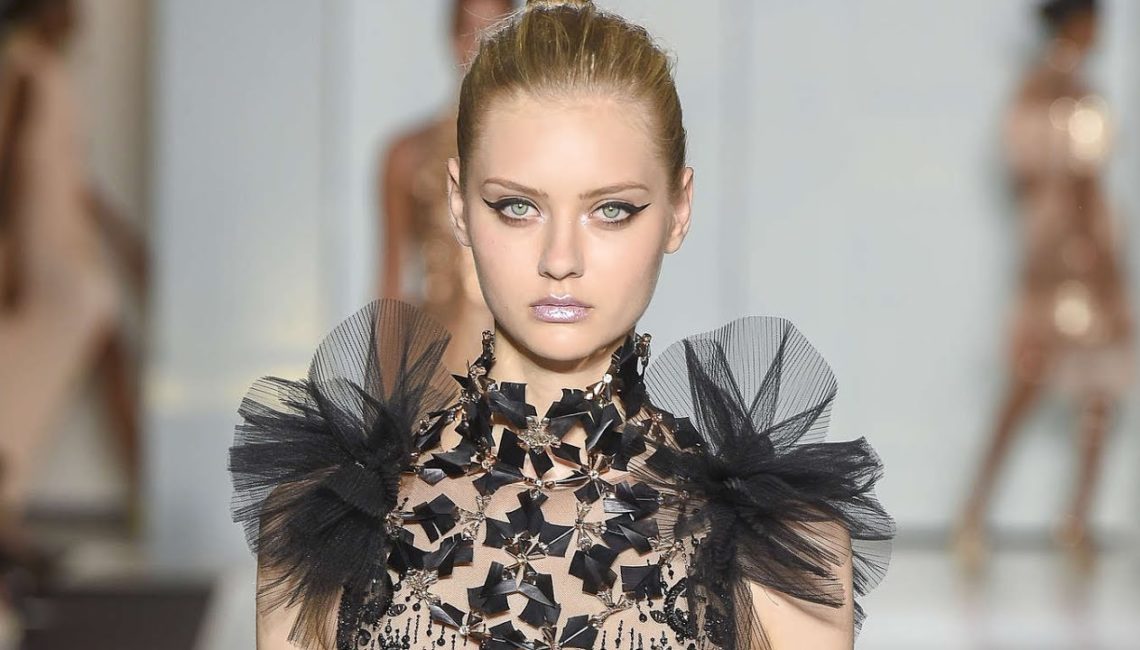 Haute couture is often associated with uber-glamorous eveningwear and outrageous costume-like presentations.  After all, this is the fashion arena where budgets barely exist, giving designers a broad canvas on which to execute their most fantastic ideas.  But haute couture need not be so excessive or extravagant.  Haute couture is about craftsmanship and luxury too.  Beautiful, modern designs that are exquisitely tailored and fabricated from the finest luxury materials convey exclusivity too, even as applied to daywear.  For the lucky few who can afford it, haute couture serves as a primary source for creating impeccable style statements season after season.    For the rest of us it allows us to dream and inspires us as we define our own individual style statements.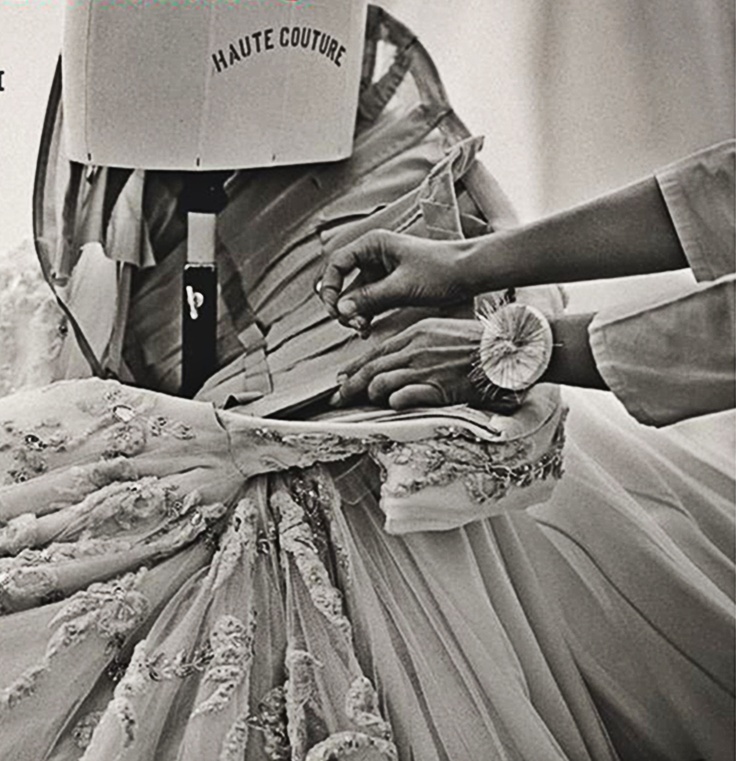 More from the Haute Couture Fall 2017 Collections
Galia Lahav's fall 2017 couture collection may indeed suggest some directions for the upcoming RTW season.  The collection of statement cocktail looks and eveningwear did reflect some unusual style elements.  Brightly colored fish scale sequins, rich embroideries and velvets hit the luxury high notes and would be easily transferred to RTW concepts.   Belts, either narrow ties or thick and corset-like, accentuated waists to create flattering silhouettes.  We loved the cocktail dress in a graphic floral print with the bold ruffle emanating from one shoulder.  But on the whole, we're not quite sure whether this collection reflected the innovation or the highly skilled tailoring that would allow it to fit within the haute couture guidelines.
With a light touch Maxime Simoens created a powerful fashion statement for Azzaro.   The subtle luminescence from the narrow rhinestone collar of a simple black long-sleeve dress suggested easy elegance.  A dusting of crystal beading on a sweater or the draping of a gown, or a thin border of beading on the sheer panels of a burgundy gown was all that was needed to convey sophisticated glamour.  The artistry here is in the balance.  Nothing overpowers.  Even the plush, oversized fox collars of his outerwear were scaled perfectly to honor the integrity of the extraordinary tailoring.   The silhouettes were clean and simple, the draping was exquisite.  The leather aviator jacket trimmed in chinchilla goes right to the top of our wish list!
The cubist work of George Braque served as a reference point for a spectacular black and white jacket presented by Bertrand Guyon for Schiaparelli.  The cutout of a guitar, a key element in many of Braque's paintings, was sewn over the panel of the jacket to deliver a magnificent sculptural effect.  All eyes were on a bold color-blocked jacket that reflected more abstract references.  But art came in other forms too, as in the jeweled designs that embellished a shimmery high-collared shift dress.  A white dress with a bold leather appliqué of the sun and metal mesh sleeves was fresh and modern.  Mr. Guyon's impressive sartorial skills were showcased in a series of dresses in diaphanous fabrics that nearly floated down the runway, their intricate pleating and sensual draping reminding us of what makes haute couture special.  Of course it wouldn't be Schiaparelli without hot pink, and the simple one-shouldered gown with a jeweled neckline was pure elegance.
So far we've missed the experimentation and bold creativity that one often associates with haute couture.  Enter Iris Van Herpen.  Intricate laser cutting delivered rich patterns full of movement.  The light shimmered off of the striking laser-cut patterns of silver lace dresses.  A striped moiré pattern on billowing organza dresses had a transcendent pleated effect.  Ms. Van Herpen showed a deft hand at tailoring and construction as well, witnessed in the outstanding architecture of a black and white strapless gown and a layered ruffle dress in the same fabric.  But it was her airy metal lace creations that brought the heat to haute couture.  Cut in floral patterns and formed into exceptional silhouettes they appeared as wearable sculpture.
If haute couture is about looking expensive, then Ralph & Russo have earned their spot in the fall 2017 lineup.  Cocktail looks and red-carpet worthy eveningwear were masterfully executed in luxurious fabrics with beautiful details and skilled tailoring that made them look well worth the lofty price tags.  These clothes took time and care to create.  A crisp white cocktail suit with rosette detail and a one-shouldered tweed suit with jeweled buttons proved that Tamara Ralph and Michael Russo could quite effectively deliver that haute couture feel without the bling of beading, embroidery or complicated construction.  But there was no shortage of more opulent detailing and heightened craftsmanship.     A sheer white dress was transformed with delicate hand beading and thin rows of crystals, the placement of which was nothing short of genius.  A black evening gown with beaded bodice and a black skirt of ruffled tulle ribbons exuded show-stopping elegance.  Another gown with a white skirt of layered organza flowers was a work of art.   But the most impressive example of their handiwork came with their closing look , an extraordinary wedding ensemble in Chantilly lace with intricate embroidery, sequins and beads that must have taken an army of artisans many days to create.
Related articles