Happy Feet: Fall 2016 Shoe Trends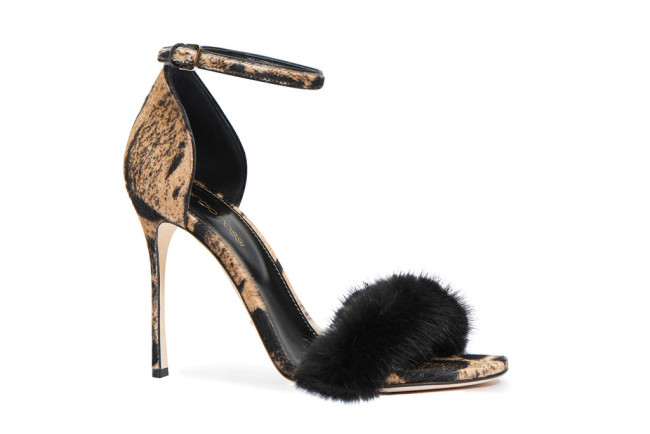 The right footwear can make or break any outfit. How do you dress up a casual look? With a great pair of heels. How do you safely add color, pizzazz and prints to a monochromatic look? With a wild pair of shoes; of course! For these and so many other reasons, many fashion lovers ascribe to the belief that shoes are the foundation of any style. They are the beginning and the ending of a look in our books. The recent fall runways didn't disappoint and offered a great deal of variety when it came to shoes. Stacked, slingback, stilettoed and sexy, there was something for everyone's taste level. Here we've done the leg work for you and broken down some of our favorite fall 2016 shoe trends.
The Higher the Heel, the Closer to Heaven
Nothing compliments a woman's legs like sexy high heels; both men and women can concede to that. We cling to our heels because they're a built-in workout for your calfs, legs and glutes with minimal effort or thought. And, for the skilled and experienced, they're like slippers on your feet and boost your confidence so you can conquer the world.
Flat Out Flattering
With a growing orthopedic controversy over high heels, and with notable fashion voices swearing off of them for good, designers are cranking out more sensible, flatter options that deliver on sex appeal without the sacrifice. It may take a bit of getting used to, but flat shoes are in huge demand and provide respite for overworked feet.
Bring Back The Slingback
Not quite a mule, not quite a full shoe, the slingback is a classic style for showing a little skin; or heel to be exact. Ladies love the secure versatility that the little strap brings and designers keep putting their own creative spin on this age-old classic.
Athletic Ambitions
The explosion of demand and options in the ath-leisure category has spurred unlikely luxury designers to step into the ring. With the infusion of luxury brands into this arena, we've seen exotic and clever options to satiate a rapidly growing segment of relaxed lifestyle-focused consumers with big money to spend.
In the next few days we'll cover the Fall 2016 boot options we're coveting!
Related Articles