Happy Feet: Fall 2016 Boot Trends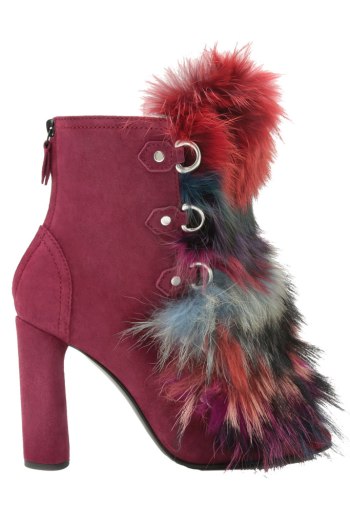 Now that your shoe game for Fall 2016 is safely in the planning, we turn our attention to the undeniable uniform of the cooler weather, the boot. Whether you rock it thigh-high, knee-high, or ankle length, the boot, or bootie, qualifies as more of a necessity of winter rather than a fashion trend. Why not kick your style into high gear this coming fall season by trying out the gamut of fall 2016 boot trends available for your feet. No matter what you choose, we assure you that you'll be on solid fashion footing.
KICK 'EM IN THE BOOTIE
Booties. Is it a boot, or is it an extended shoe? The formal definition may vary, but the versatility is assured. Booties are boots without the commitment of a full boot. Worn with skinny jeans, long skirts or dress; spring, summer fall or winter; you can't go wrong with stacking your closet with any of these little workhorses that will be ready for every occasion.
LIVING ON THE WILD SIDE
Perhaps the safest way to experiment and go wild with your style is with your footwear. Pairing neutral ensembles with unconventional colors, fabrics, prints and embellishments on boots gives a little nod to ones playful side without giving away the entire story at first glance. Think of these options as the mullet for your feet; all business up front and a party in the back…. or at the base in this case.
COMBAT READY
Rugged and rough, the military-inspired combat boot has clawed it's way out of the utilitarian trenches and earned its stripes as legit fashion-ready footwear. Tomboy-chic, theses boots scream carefree confidence with a girlish twist.
Related articles