Gloria Vanderbilt…A Curated Life | DIVAS WE LOVE Series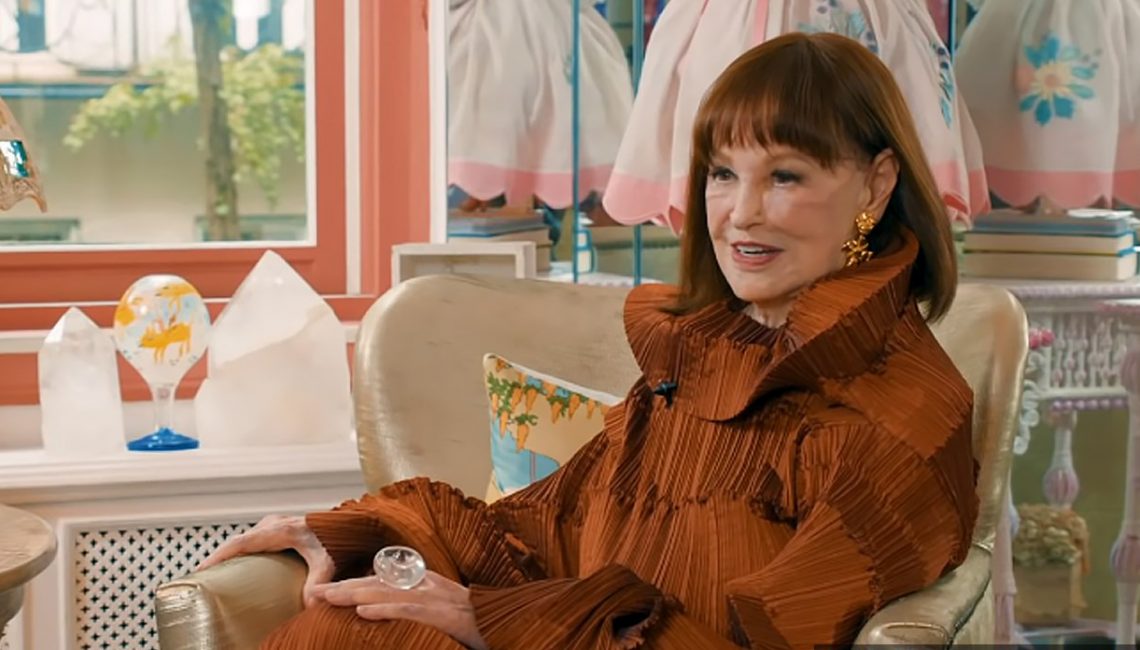 From a tender young age Gloria Vanderbilt was destined to be in the spotlight. From opulent, yet tumultuous beginnings, through to trailblazing and entrepreneurial stardom and fame, Gloria's path through life was filled with much hardship, wealth, glamour and an endless pursuit of love. This week sadly at the age of 95, with her family by her bedside, Gloria Vanderbilt's journey through life ended, but her enduring legacy and magmatic personality  lives on. We examine the life and times of Gloria Vanderbilt and the things that made her beautiful and steely.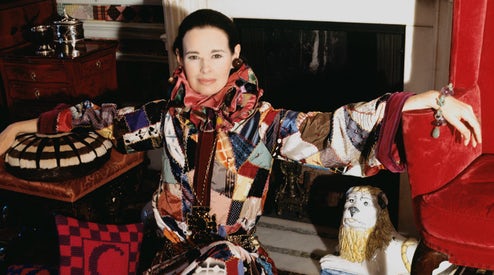 Building On The Legacy: Gloria Vanderbilt
Gloria Laura Morgan Vanderbilt, born in 1924 to mother Gloria Morgan Vanderbilt  and father, Reginald Vanderbilt, Gloria was New York royalty and assured a storied legacy because of her family name. Heir to her grandfather Cornelius Vanderbilt's shipping and railway fortunes, Gloria's family legacy was shroud in opulence, extravagance and scandal and at the height of the family's reign, they were reported to be wealthier than the US Government itself.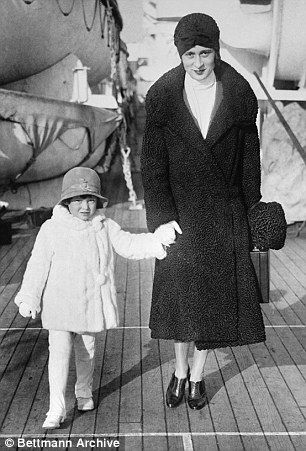 After her father died her mother moved to Paris, France and led a very carefree and bachelorette-type lifestyle embroiled in rumored affair and often carted her off on fantastical voyages around the globe. Life for the little heiress became unstructured and reckless . In 1934, when she was 10 years old,  upon hearing about her untethered lifestyle Gloria's aunt, Gertrude Vanderbilt-Whitney, founder of the Whitney Museum,  sued her free-spirited mother for custody of her under the accusation of neglect and abandonment. Scandalous and heartbreaking for it's time, the court ended up giving custody of little Gloria to her aunt Gertrude and she moved from Paris back to New York.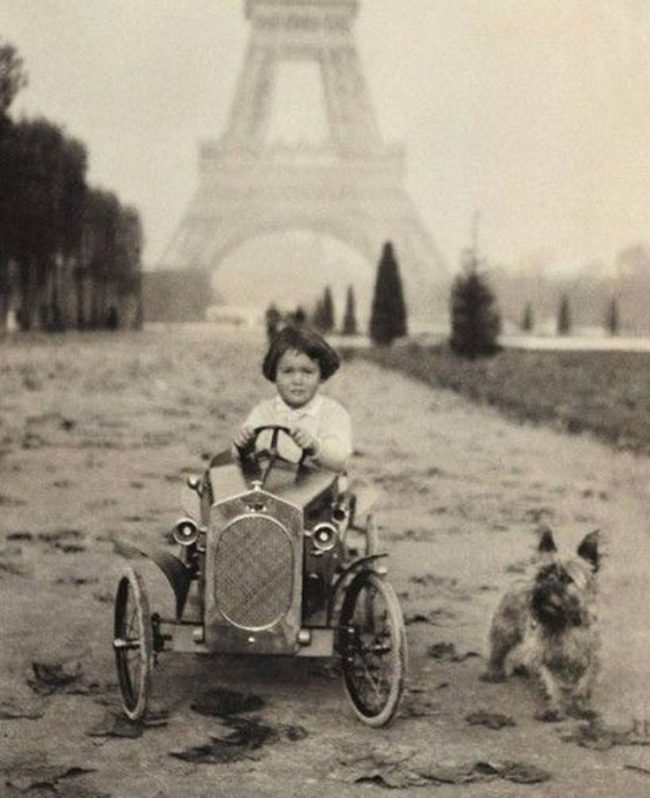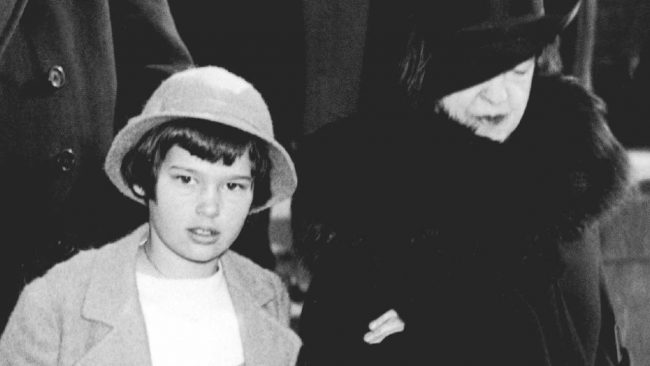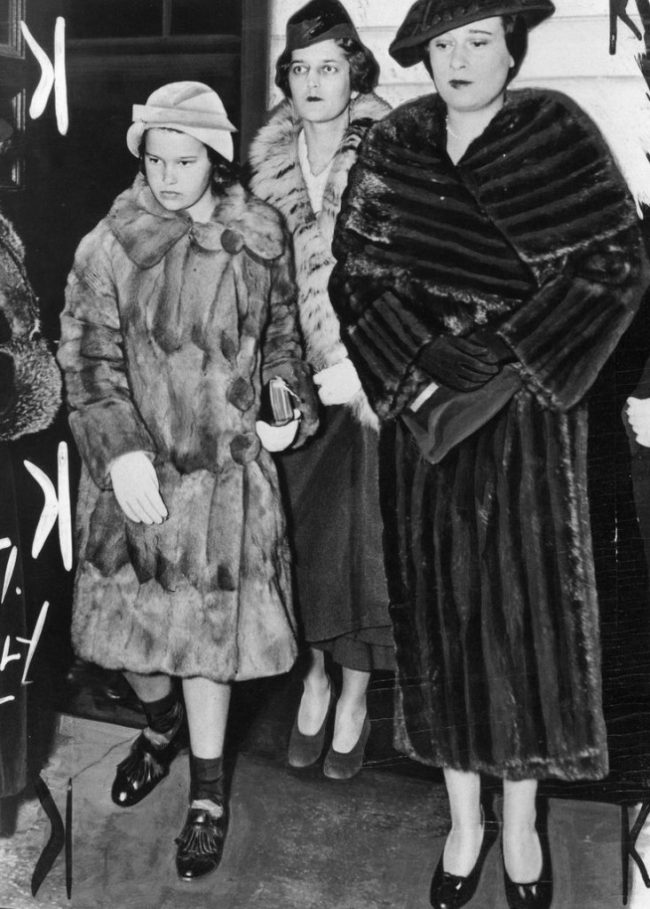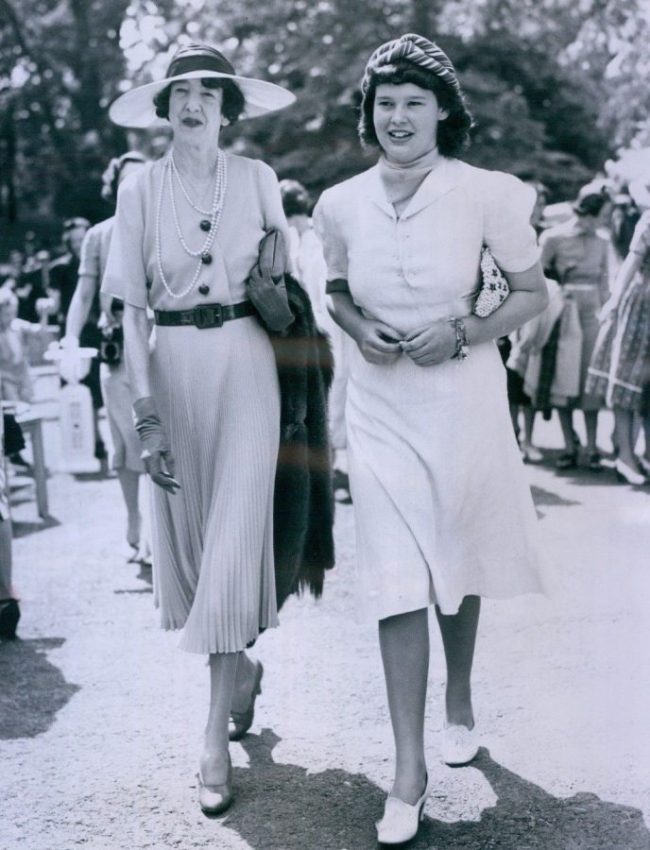 Hell bent on making a name for herself, beyond her famous last name, Gloria branched out in in her teens and became an in-demand fashion model after meeting her aunt's friend, fashion editor of Harper's Bazaar, Diana Vreeland . She later went on to appear on Broadway, become an acclaimed artist and painter, author, and widely regarded fashion designer. She lived a big, and diversified life on her own terms and was never afraid to reinvent and chase her dreams. "Poor little rich girl" no more…. mission accomplished!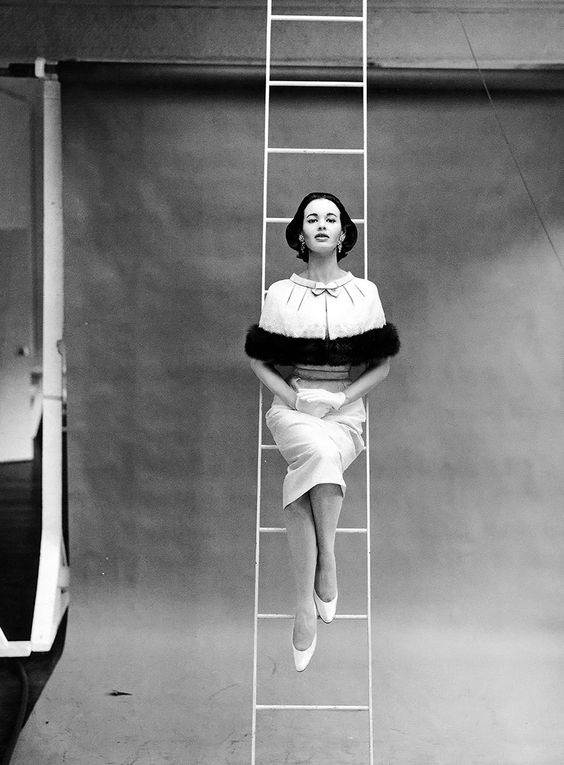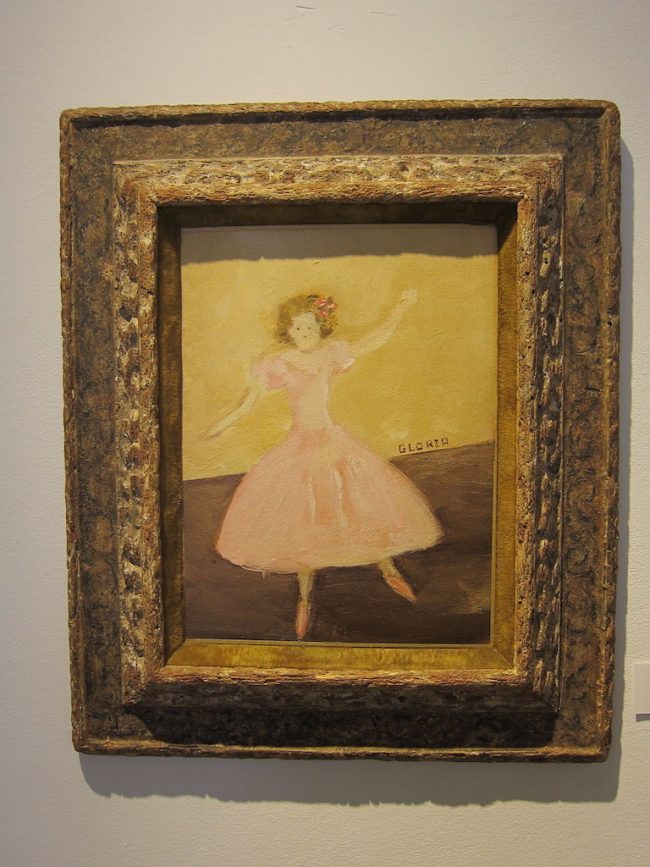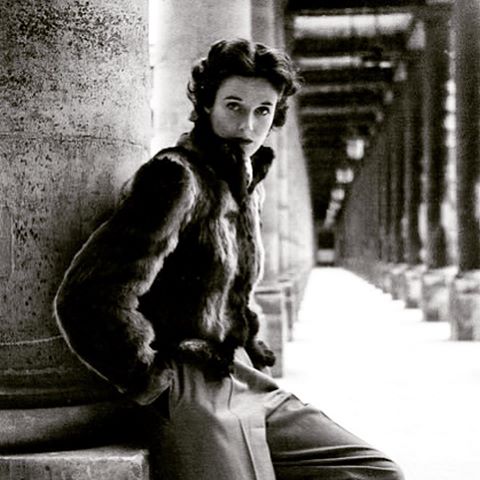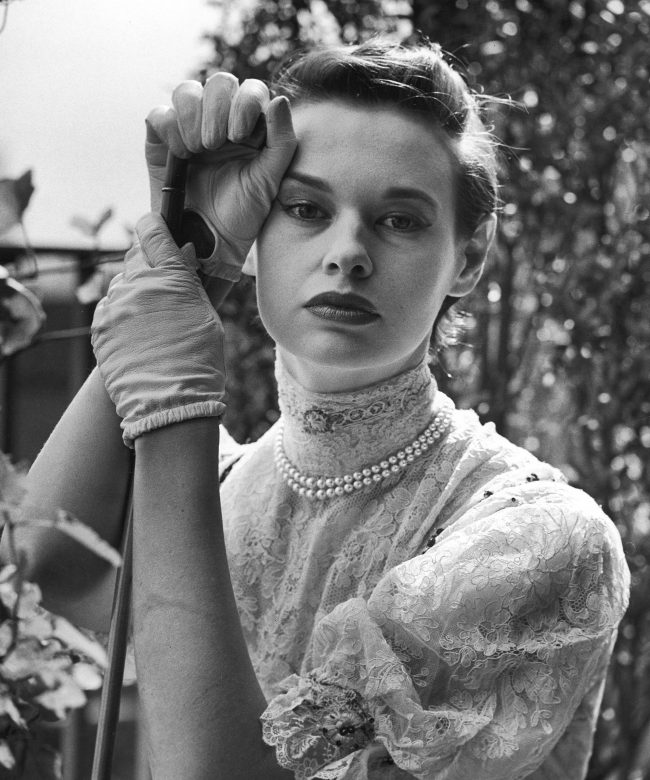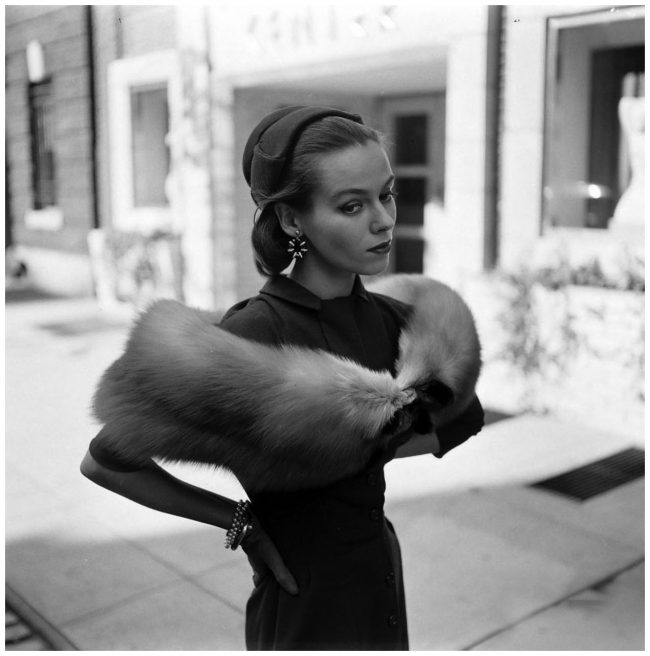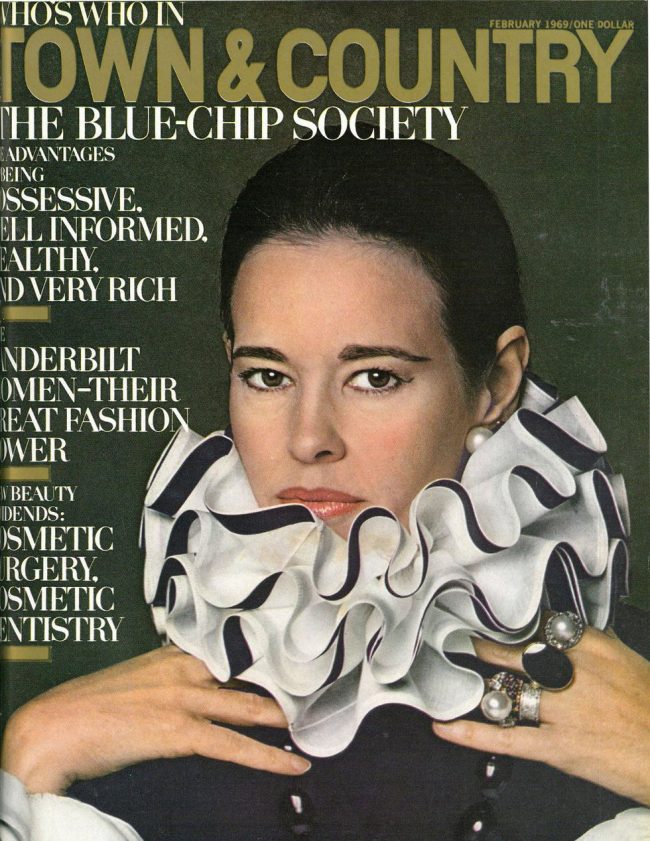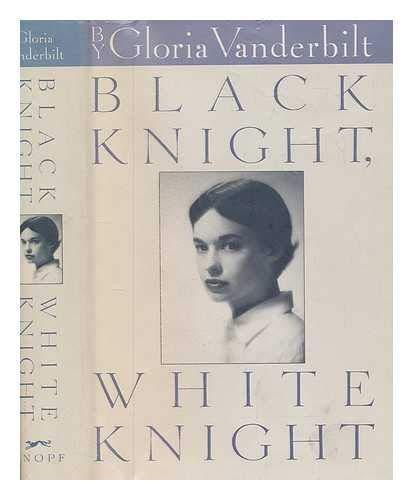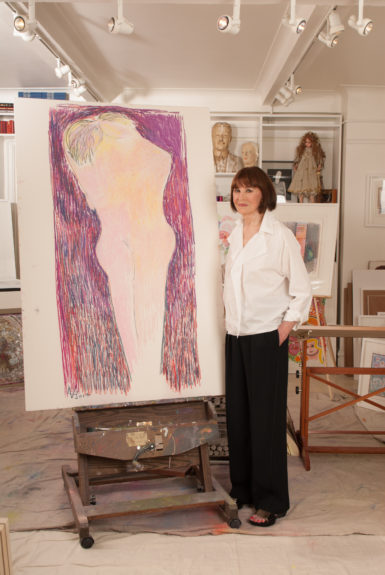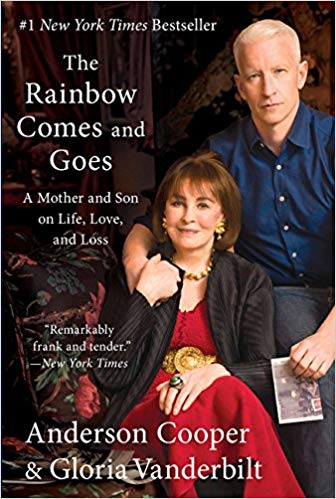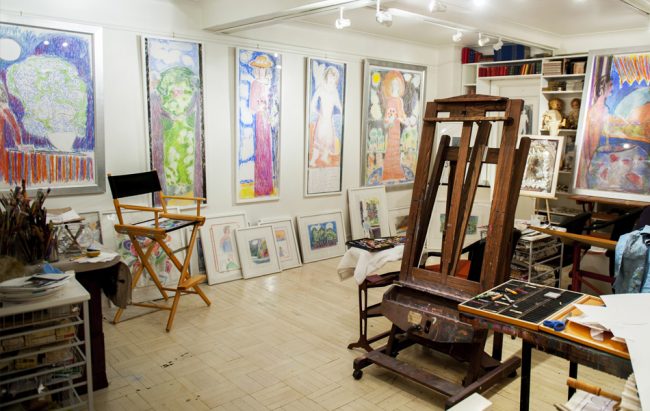 In the midst of her dizzying life and multiple career successes, Gloria also pursued her greatest love…. LOVE! She married a total of four times; the first of which to talent agent Pasquale ("Pat") De Cicco when she dropped out of school at 17 years old in 1941 trying to escape her aunt's authority. Her second husband, more than 40 years her senior,  conductor Leopold Stokowski also ended in divorce in 1955. In 1956 she married married director Sidney Lumet, her third husband, and divorced from him 1963. Writer Wyatt Emory Cooper became her fourth and final husband in 1963 and she remained married to him until his death in 1978. In total she had four beautiful children: Anderson Cooper, Carter Vanderbilt Cooper, Christopher Stokowski, and Leopold Stanislaus Stokowski.  Sandwiched in between marriages, and after them, she was romantically linked to powerful men like actor Bruce Cabot, singer Frank Sinatra and famed photographer Gordon Parks, with whom she had a long love affair after the death of her fourth husband.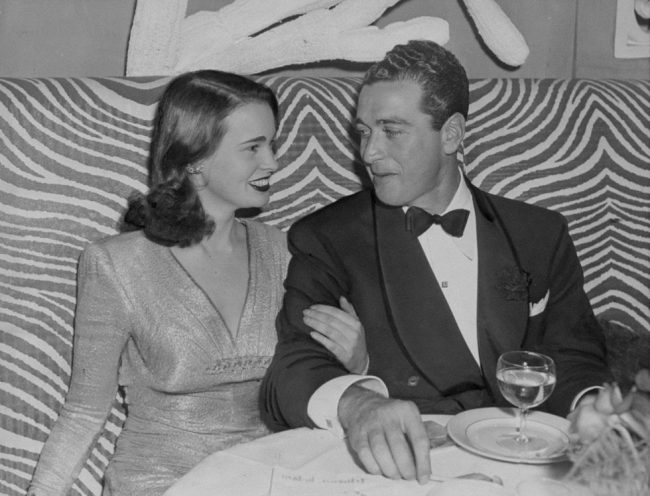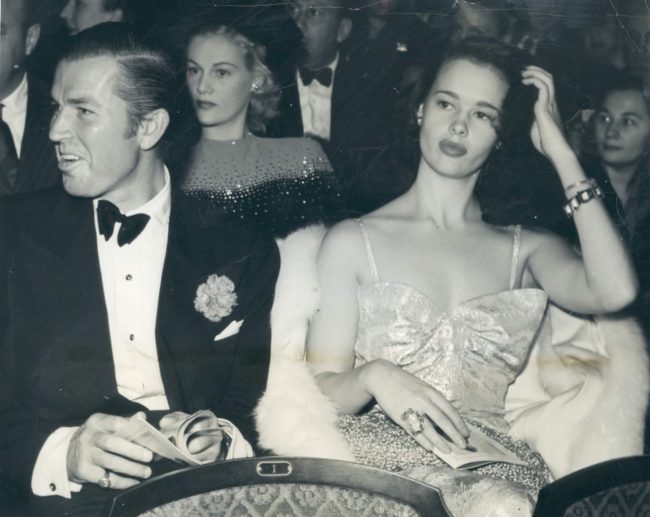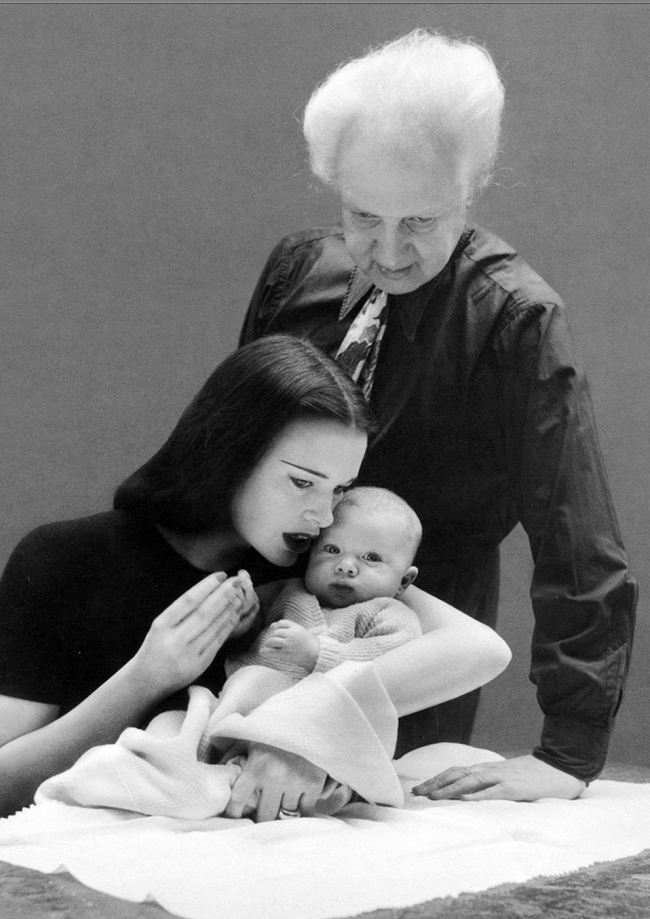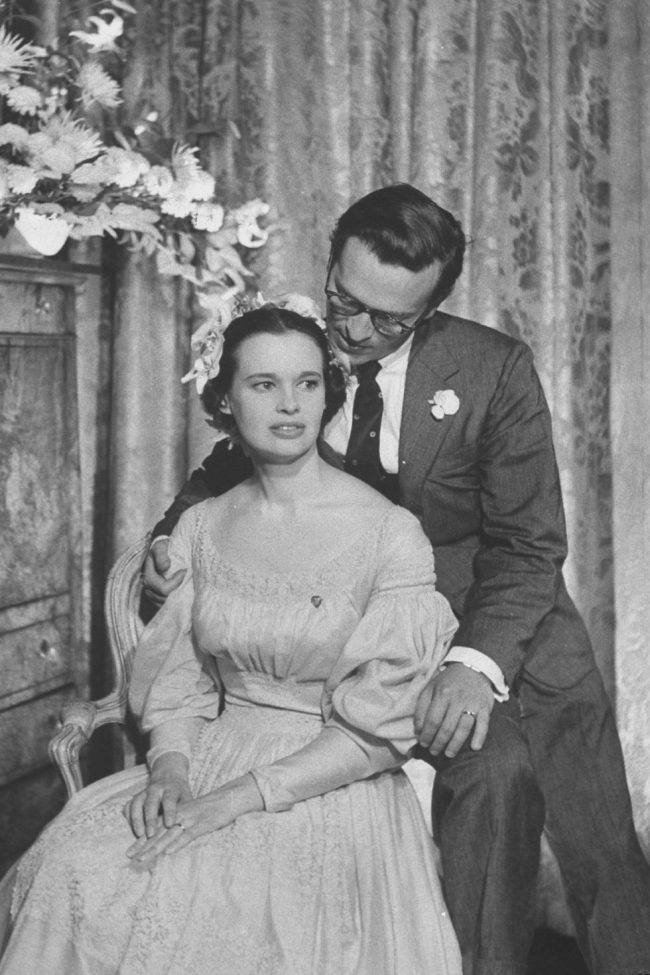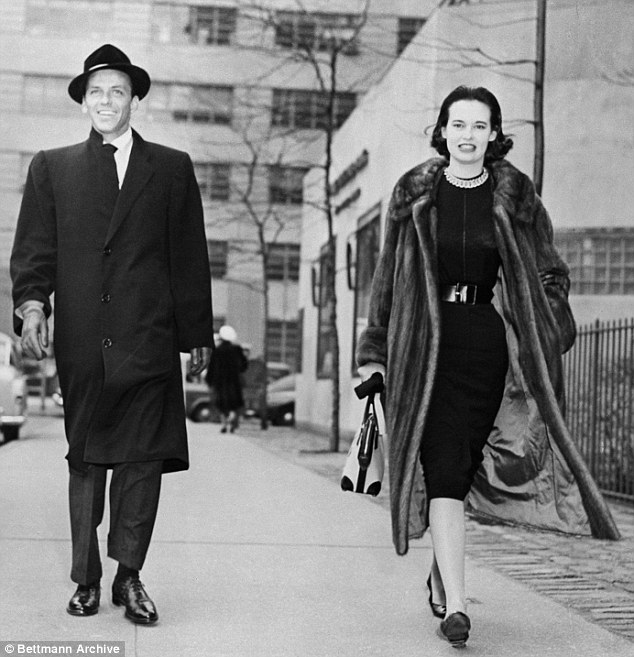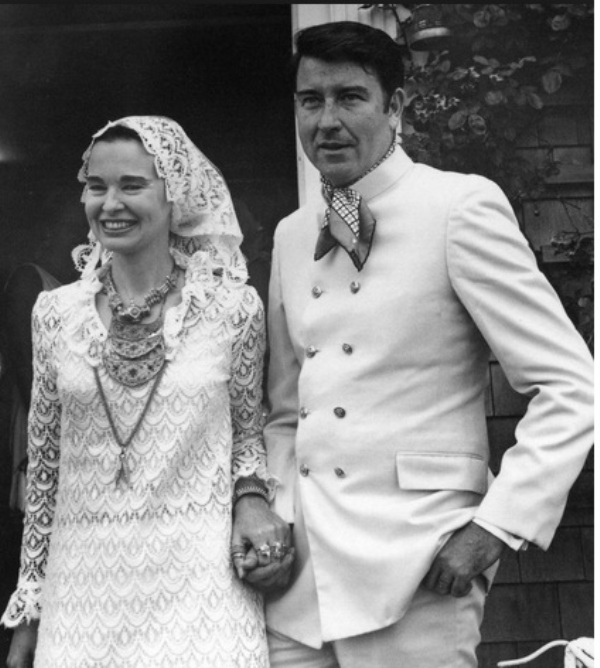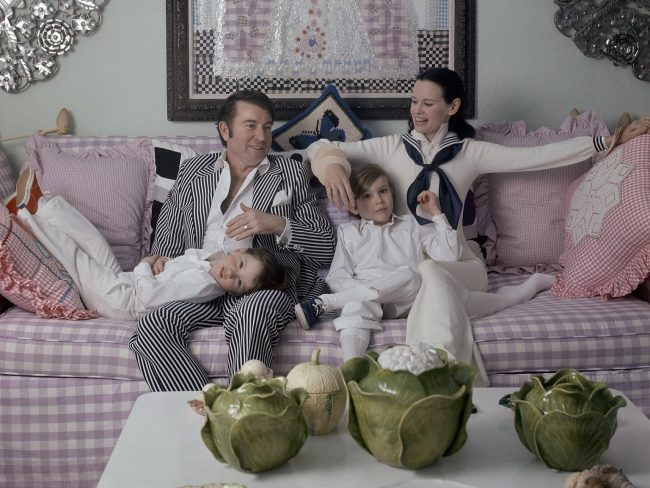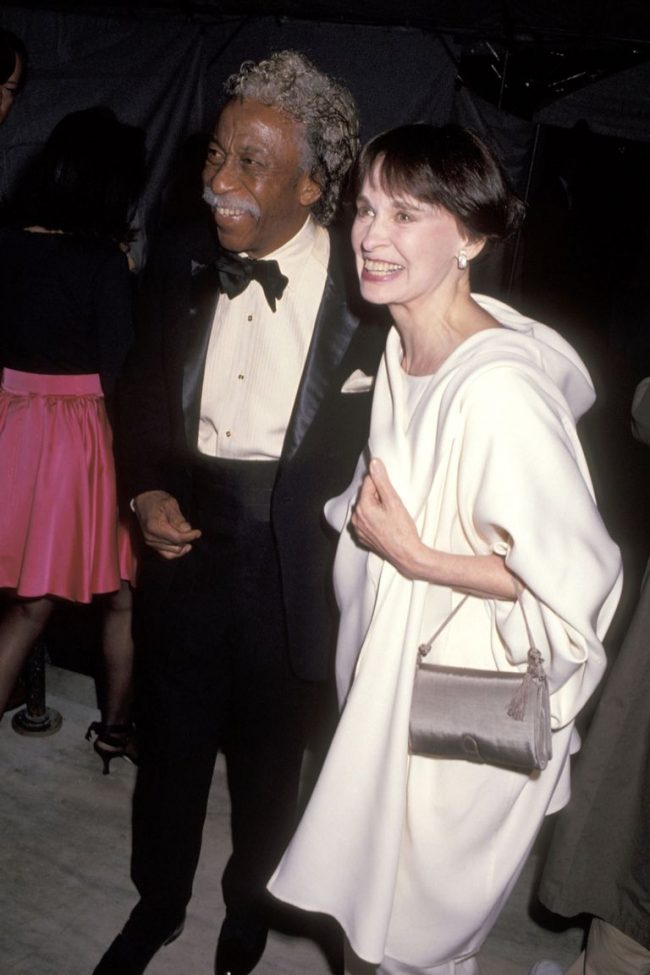 The 70s and 80s belonged to Gloria. If you weren't in her jeans, you weren't in style. From the teased out tresses to the skin tight fitted high-waisted jeans, it was a glamour look 24/7.  The designer introduced her signature denim in 1976,  and was among the earliest designer jeans to come out in the marketplace; a true trailblazer once again.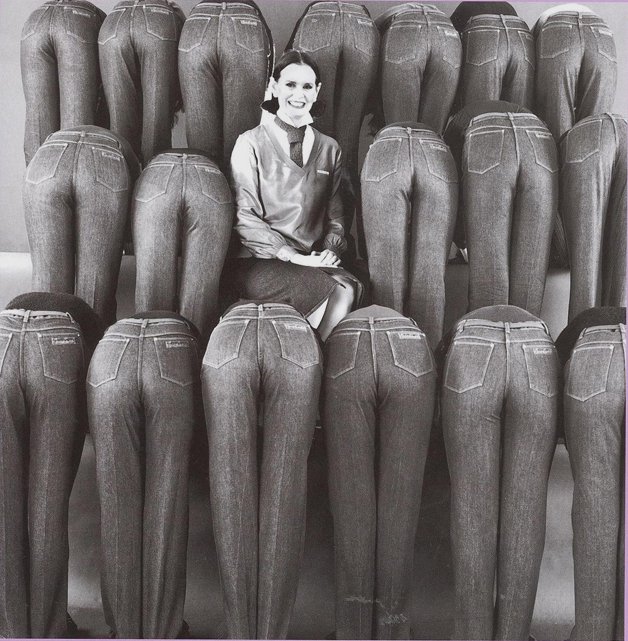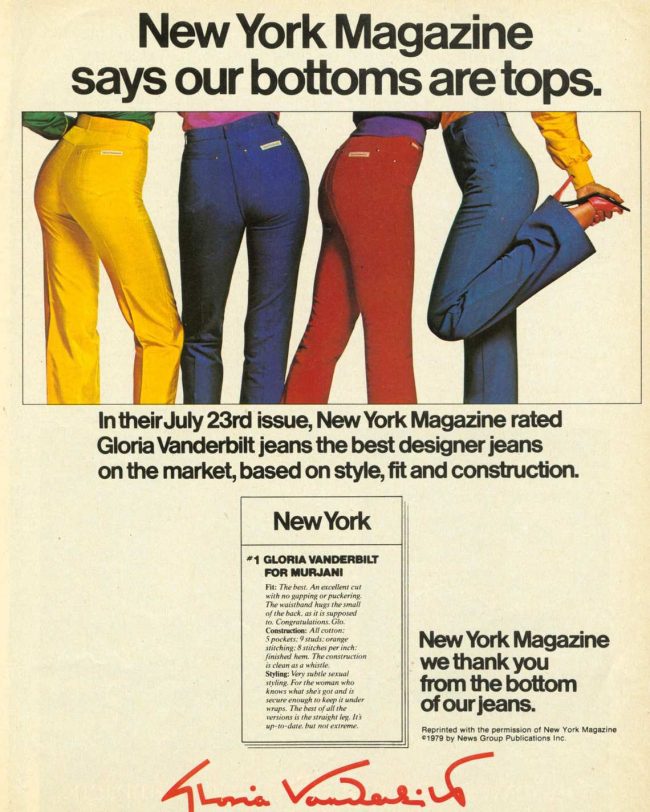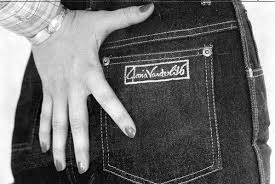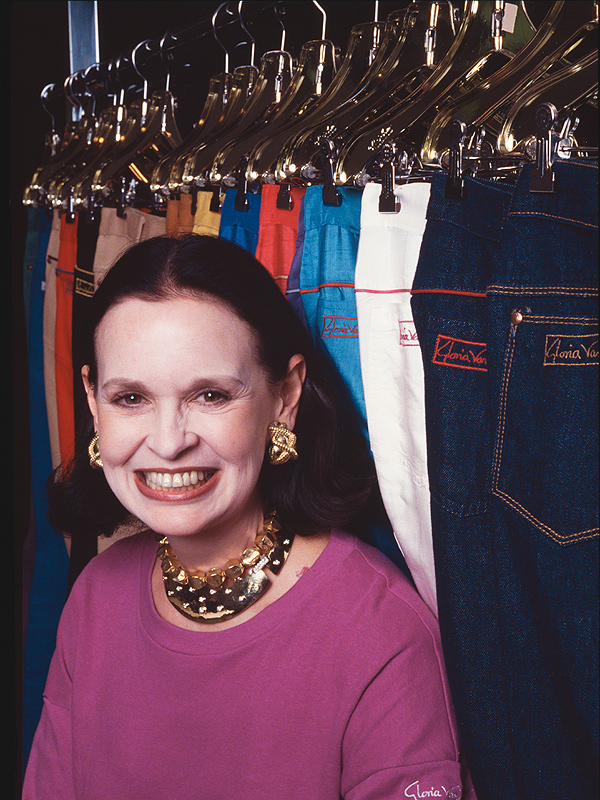 After being diagnosed with advanced stomach cancer, Gloria passed away shortly after her diagnosis on June 17, 2019. Saddened by the loss of such a fully alive and vibrant soul, the best way to remember the incomparable persona that was Gloria Vanderbilt is with her son's own words "Gloria Vanderbilt was an extraordinary woman who loved life and lived it on her own terms," her son, Anderson Cooper, said in a CNN broadcast. "What an extraordinary life. What an extraordinary mom. What an incredible woman."  You will be missed Gloria and you have always been, and will always be a DIVA WE LOVE…Farewell!