FurNOW 2017 Campaign Revealed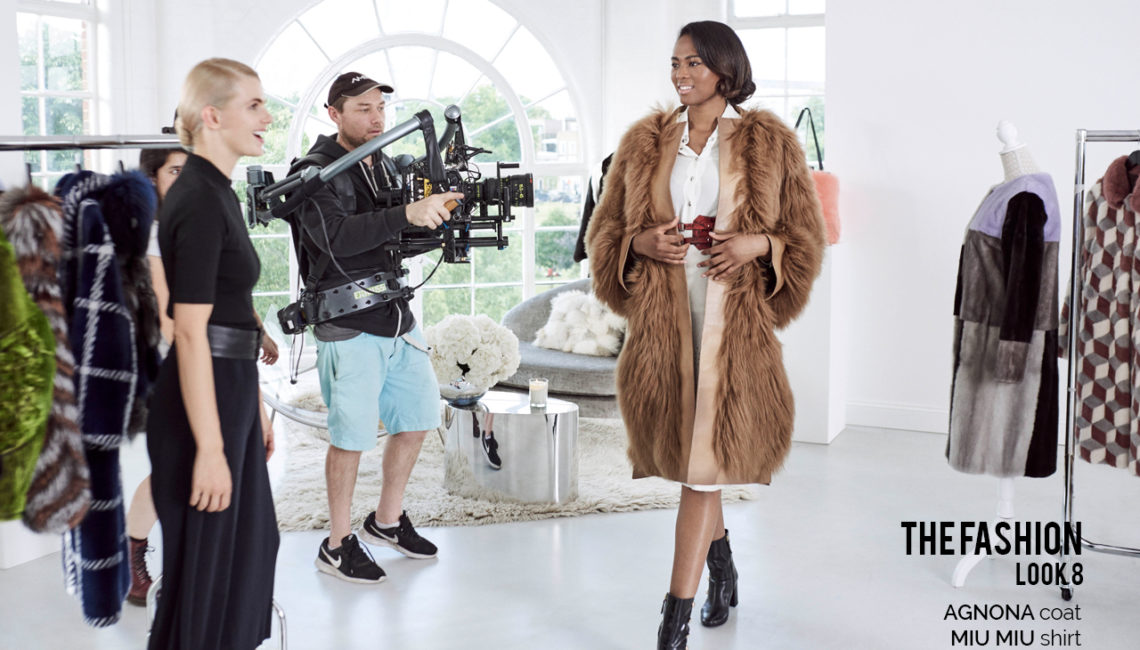 Since launching Furinsider in 2011 it has been an especially exciting time to be celebrating fur fashion.  Fur, as it turns out, has reshaped a large swath of the conventional wardrobe and redefined dressing practices. Where fur styles were once allocated to a given time of day and purpose today's woman (and man) is embracing fur all day long. From uptown looks to downtown style, and casual dressing to formalwear, new adaptations of fur are defying fashion expectations with great flair… let us introduce you to the new FurNOW 2017 campaign !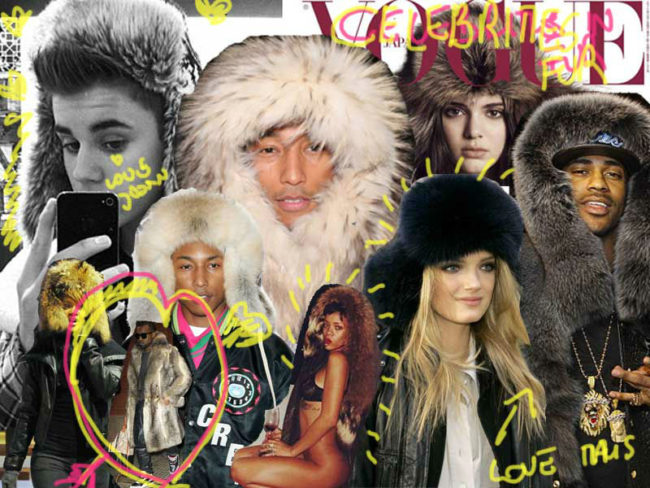 This comes as designers embrace the creative possibilities of fur. Innovations in design and manufacturing have allowed them to use fur in more creative ways than ever before. They are exploring texture, color and proportion. They're shearing fur, dying fur, knitting fur and mixing fur types. In short, they're challenging conventional thinking about fur and having fun with it, using it effectively to cap off their vision and confirm their luxury branding.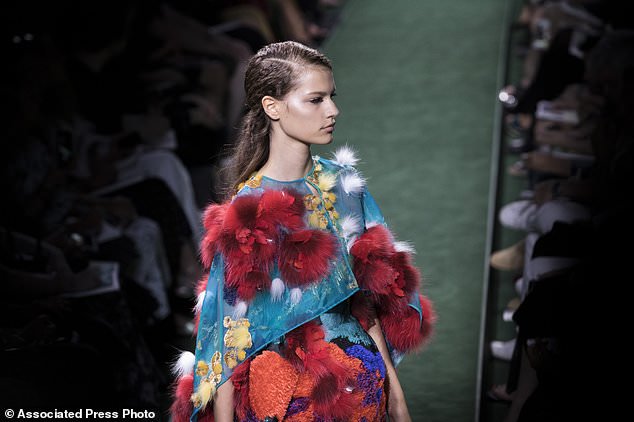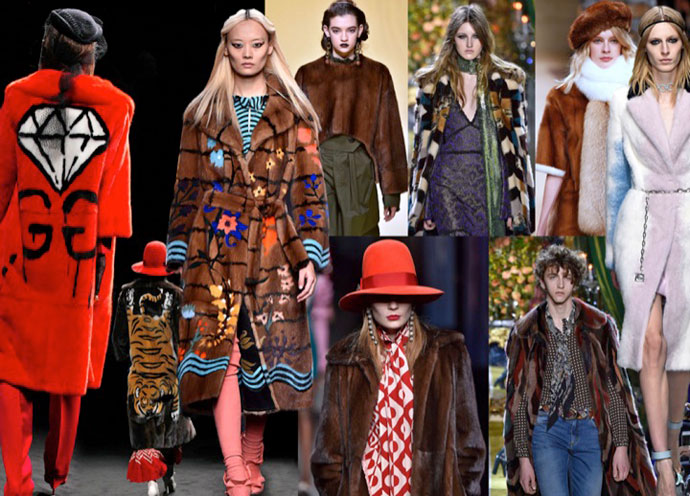 Fur today is perfect for upping the fashion quotient of jeans, worn as an elegant complement to an evening gown or topping a suit for warmth on the way to the office.  No matter your age or lifestyle, with the wide range of fur fashion today you will find the perfect fur for your unique and individual style statement.   And today's savvy consumer who is as keenly aware of fashion trends as environmental and social issues, recognizes that fur, as a natural, renewable and sustainable resource is a responsible choice.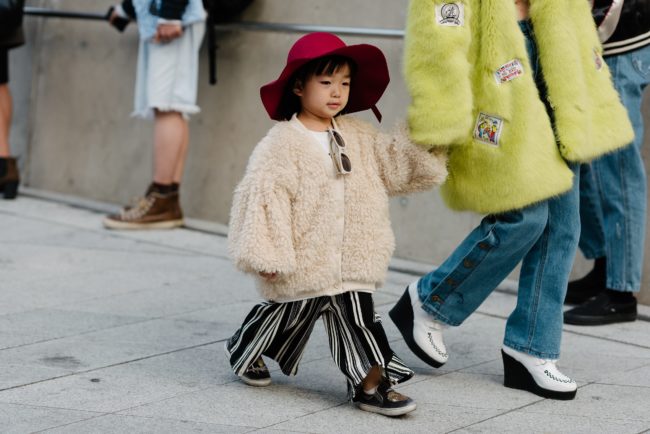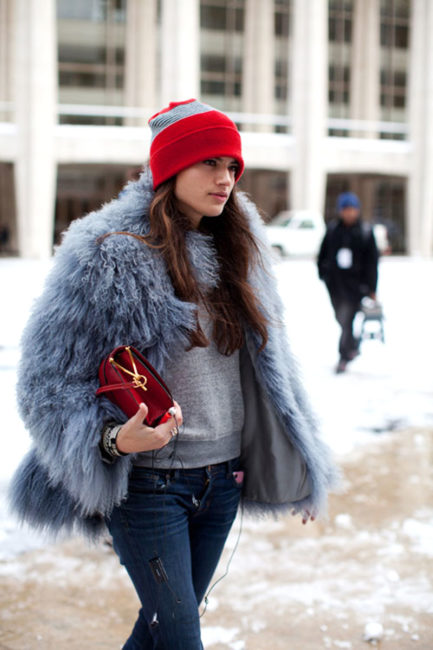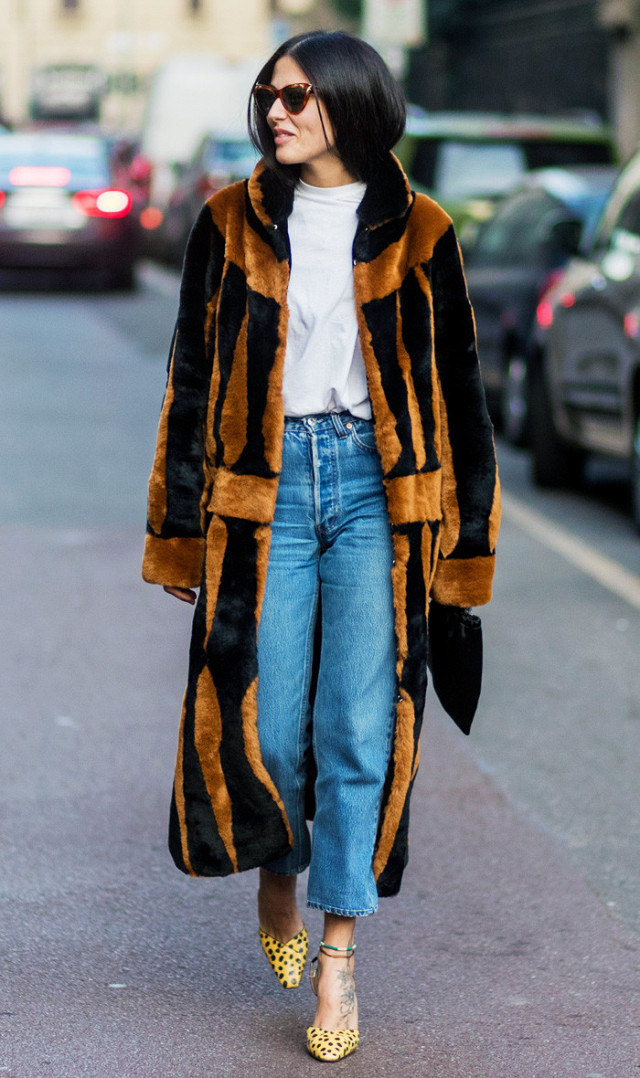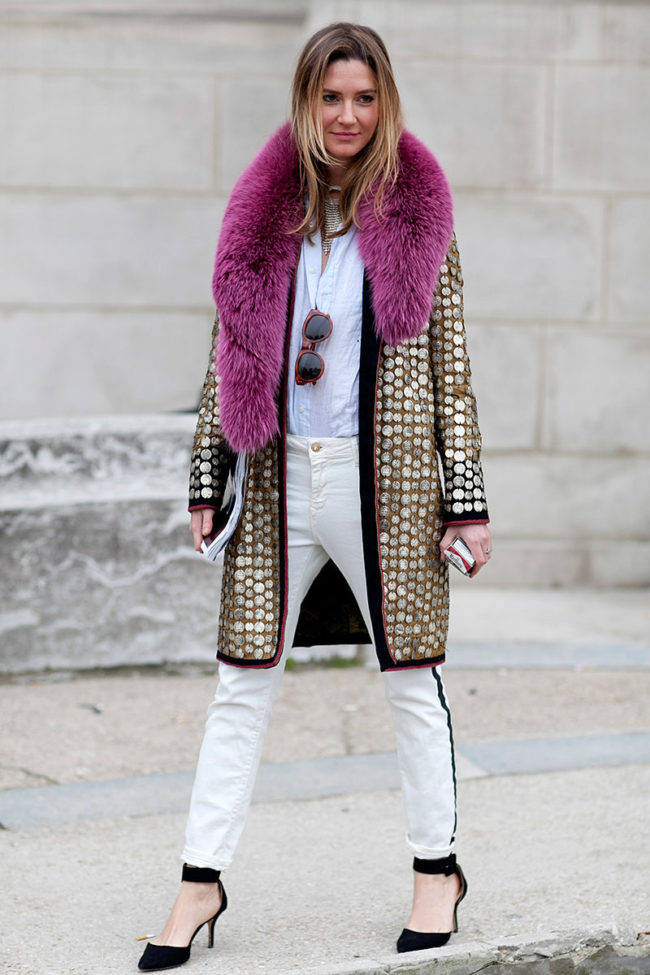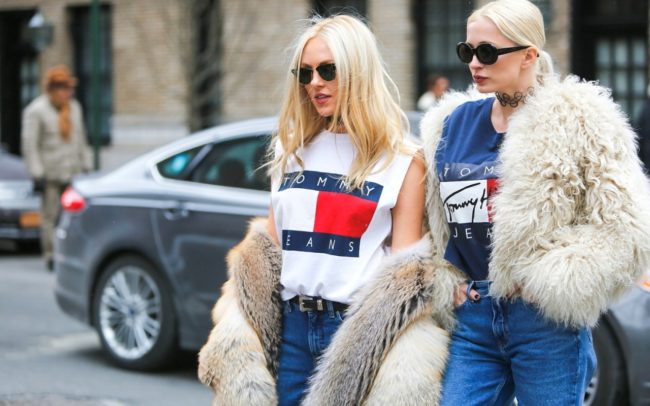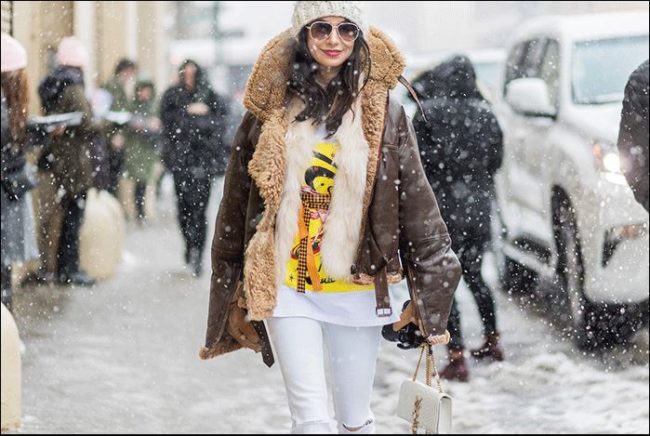 For fall 2017 the International Fur Federation will showcase some of the most exciting and innovative fur fashions of the season in FurNow, their international multi-media campaign.   The campaign is being rolled out in four segments, each reflecting distinctive attitudes and styling to showcase the breadth of fur fashion design and the relevance of today's fur fashion across a wide range of consumer demographics and lifestyles.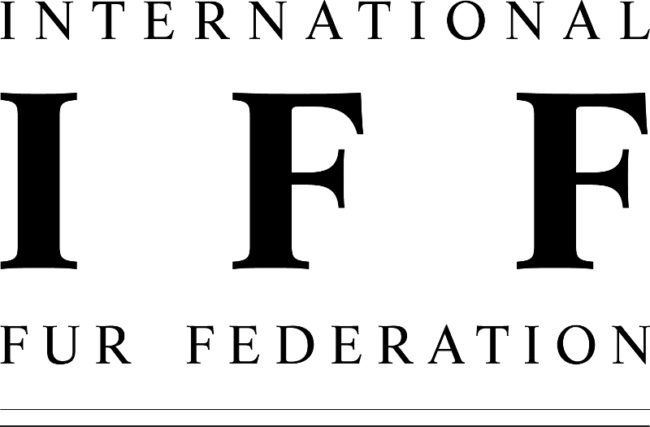 FurNow 2017 Campaign – An International Affair
The first segment titled "Italian Stylist" was launched in June in Vogue Italia.  Featuring a collection of dramatic intarsia and multi-fur looks, the message of craftsmanship, luxury and innovation was clear.  For those who take dressing seriously, these bold fur looks will allow them to create a powerful and confident individual style statement.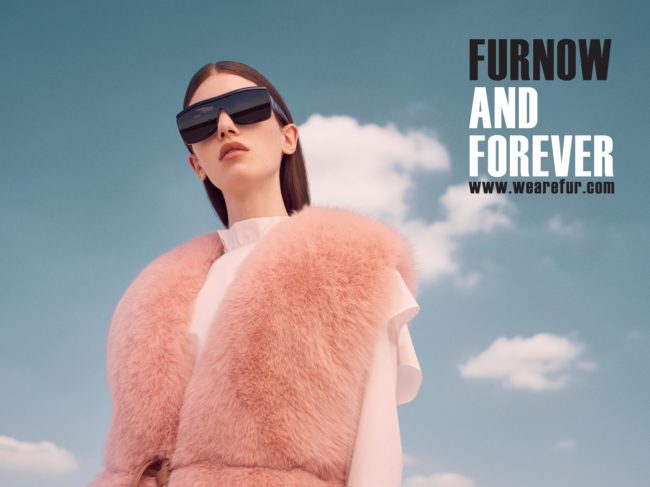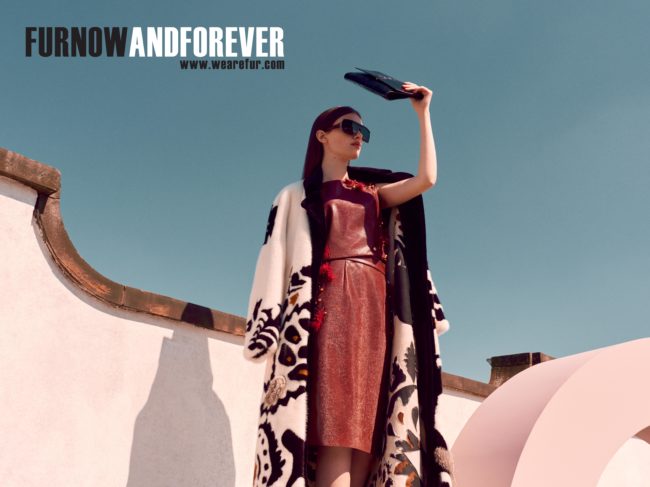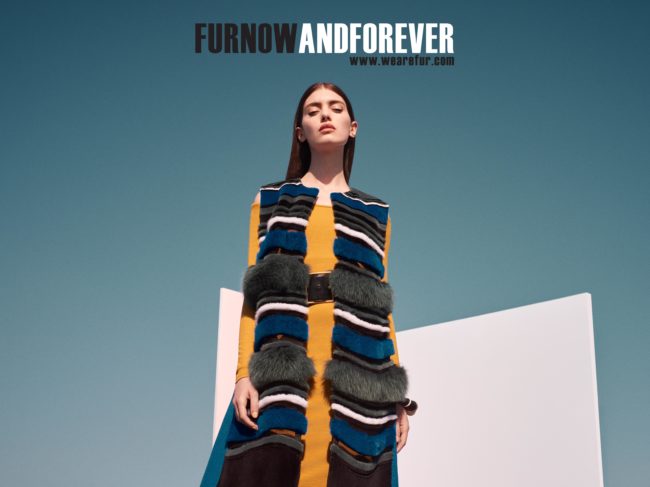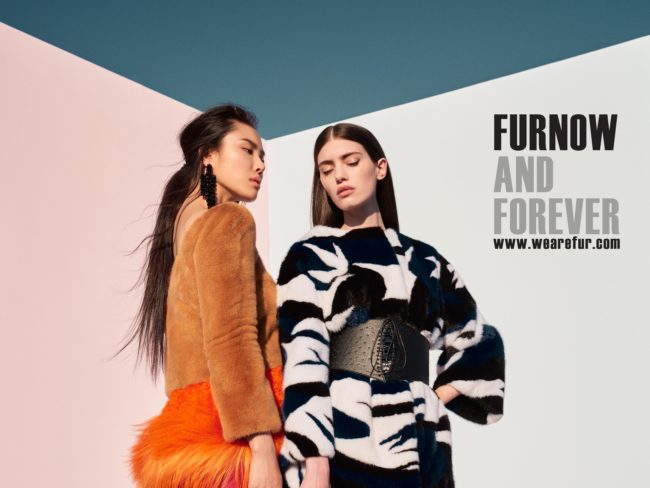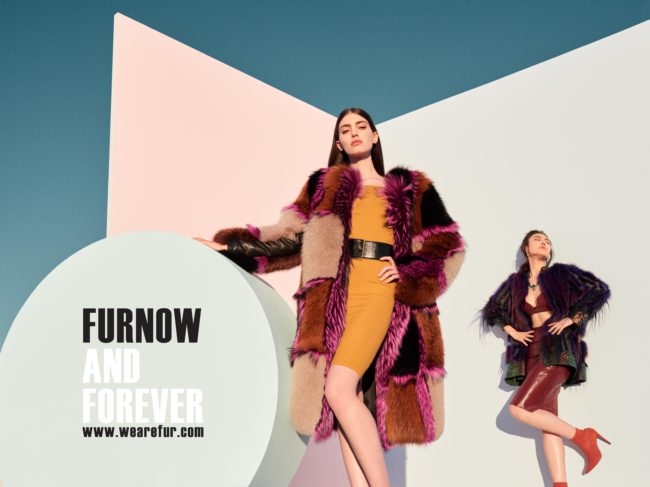 Next up was the "Asian Student" campaign promoted globally via social media and in print.  The modern, youthful appeal of fur burst forth in brightly colored sporty silhouettes with an edgy street vibe.  This is the fur fashion of a new generation, full of energy and style.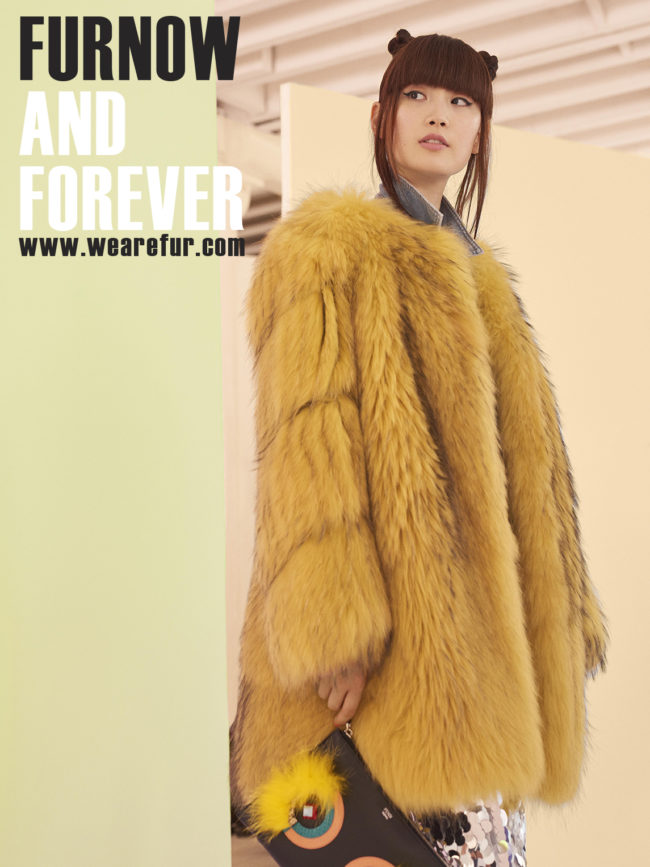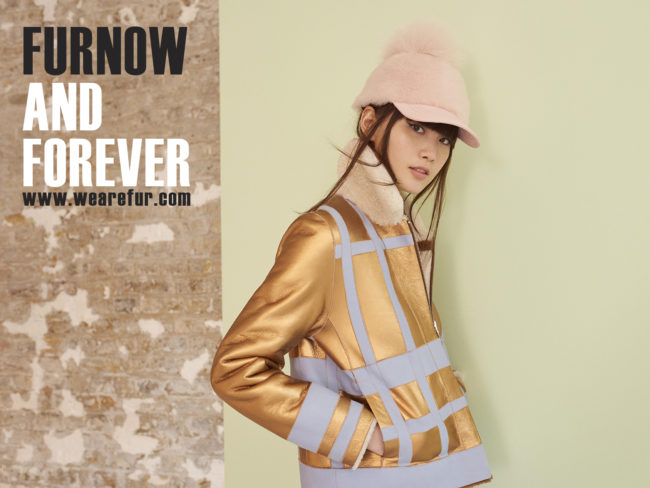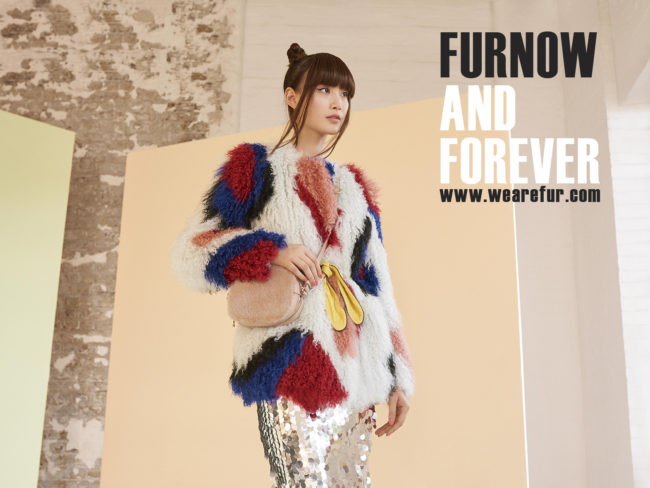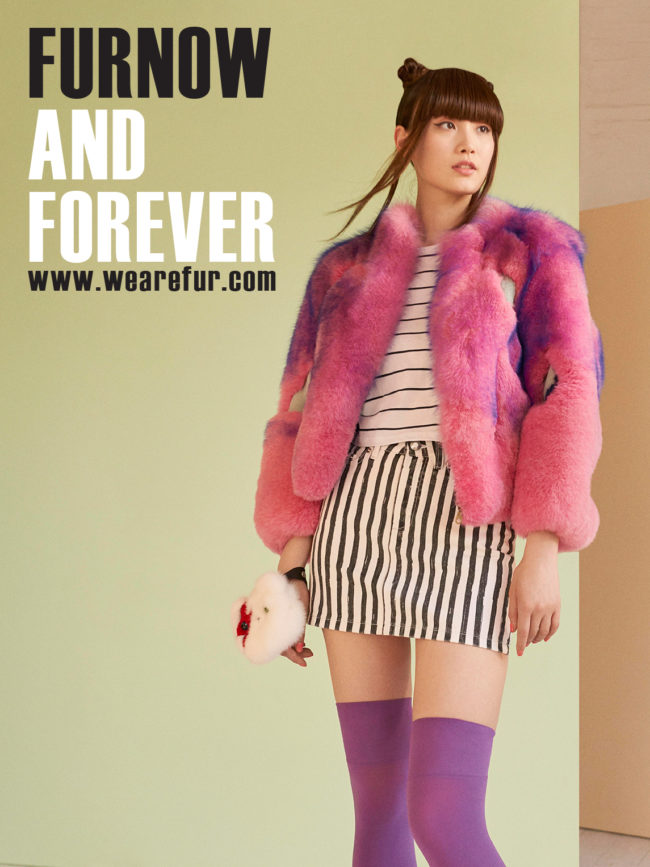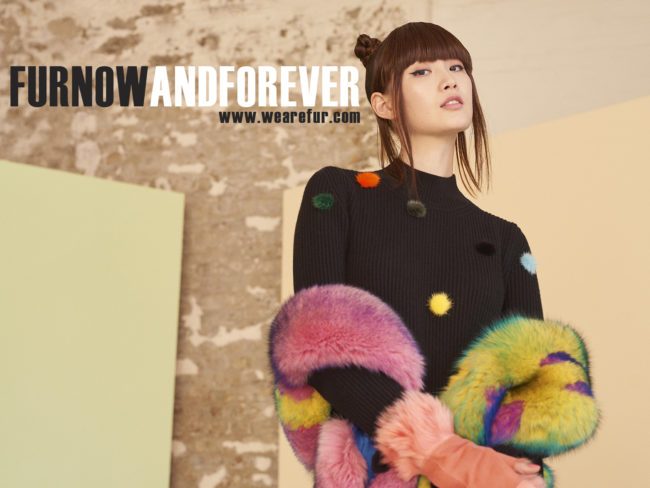 Sophisticated sport-luxe defined the "American Woman" campaign launched the first week in November in Elle US as well as international editions of Elle, Cosmopolitan, Harper's Bazaar and Vogue. These were fur fashions with a distinctly cosmopolitan feel and a subtle elegance that suggested quiet luxury and effortless style.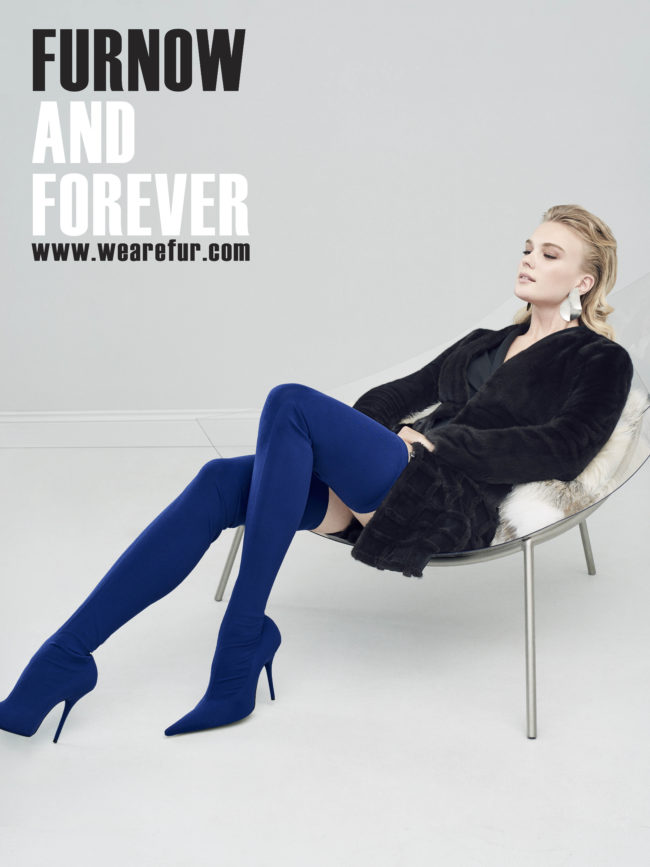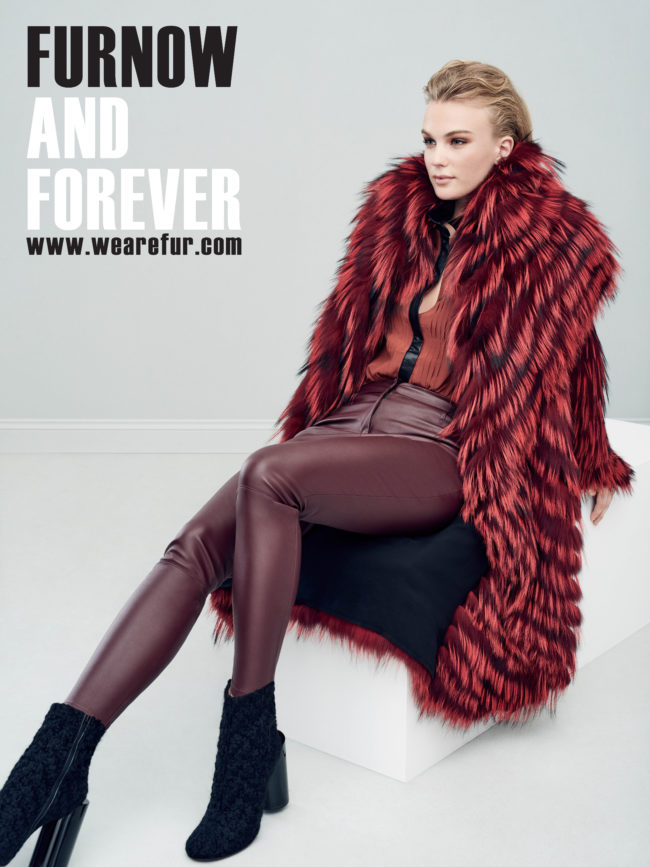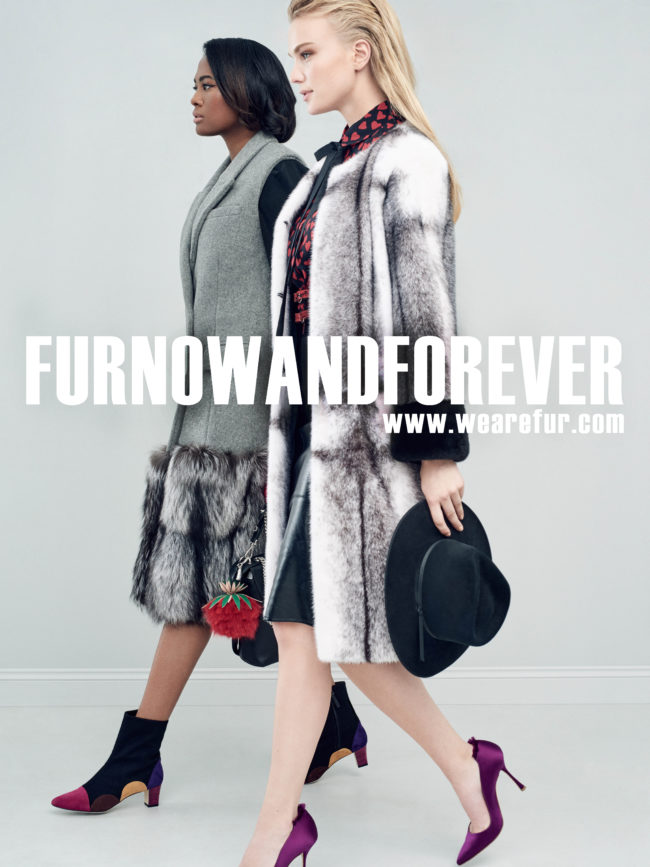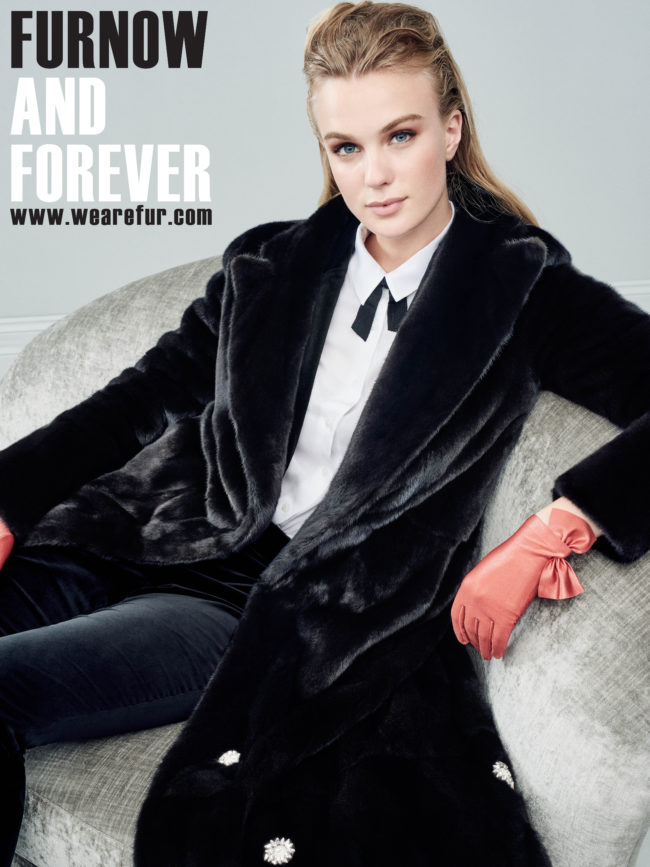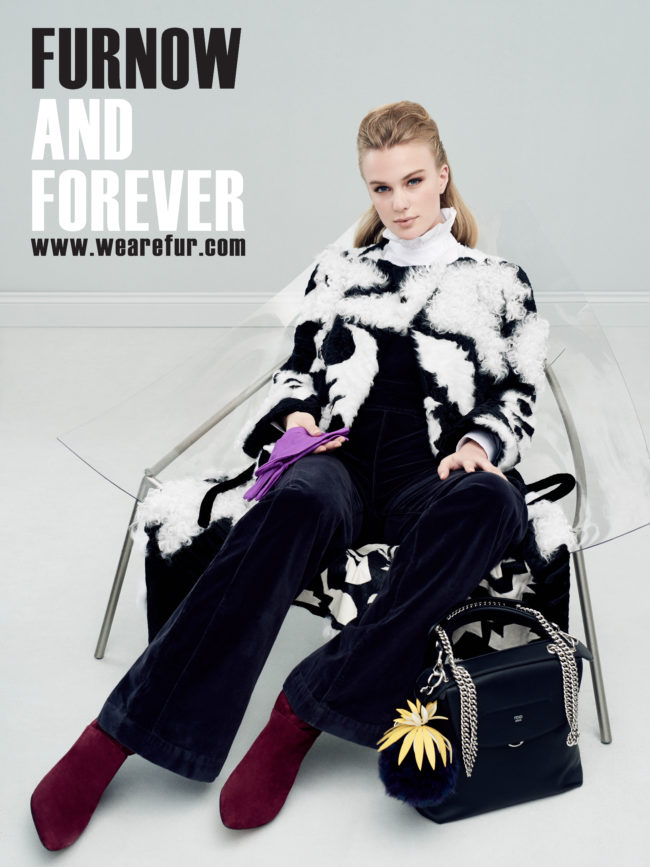 The final phase of the FurNow campaign, "British Rapper" will launch in January, 2018 in Vanity Fair UK among other print and social media platforms.  The men's and women's looks in this campaign reflected a downtown vibe, strong and powerful and steeped in luxury.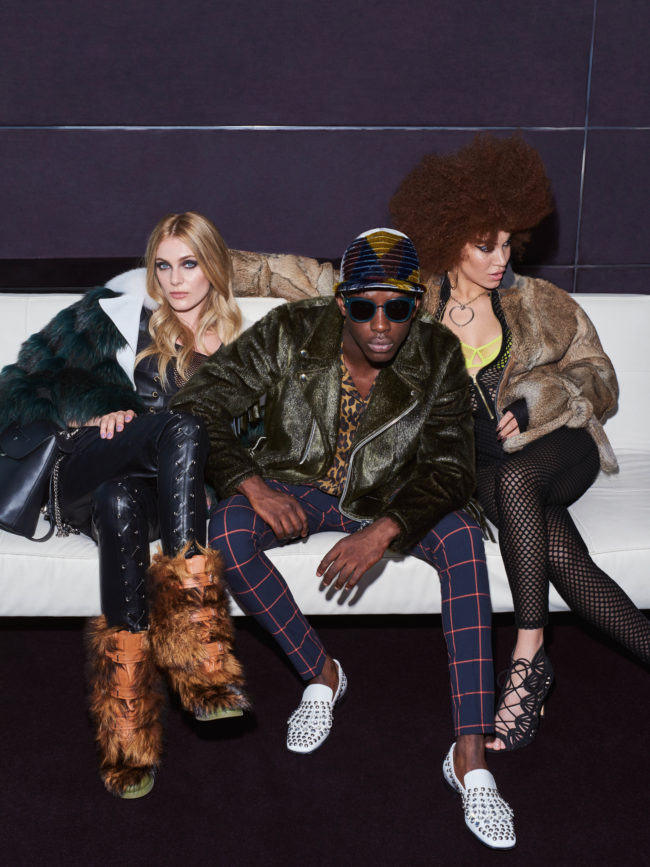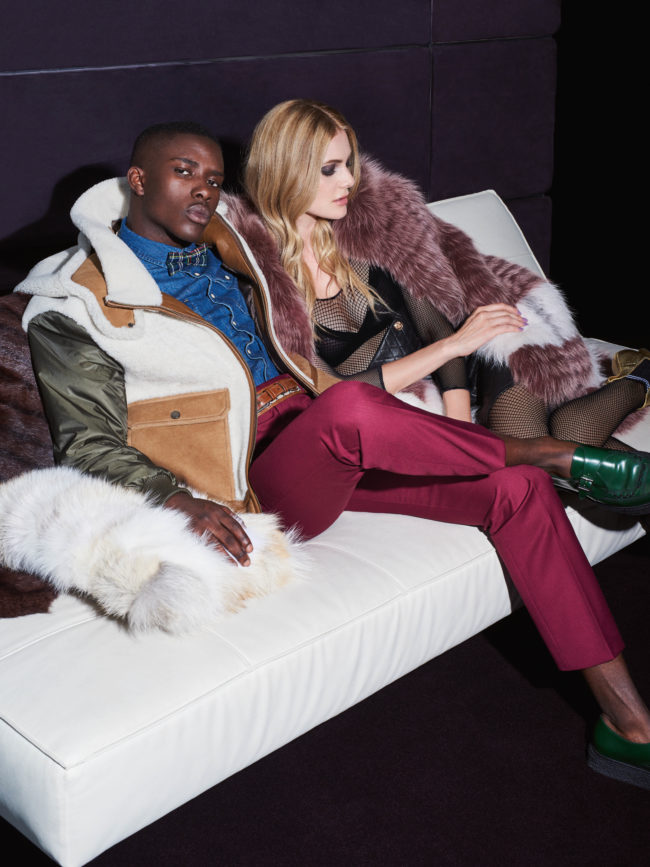 For fall 2017 designers pushed the creative envelope to expand the possibilities of fur and deliver bold and exciting statement looks with a fresh, modern appeal.  That's FurNow!