Fur-Sure Fall 2016 Trends Part 2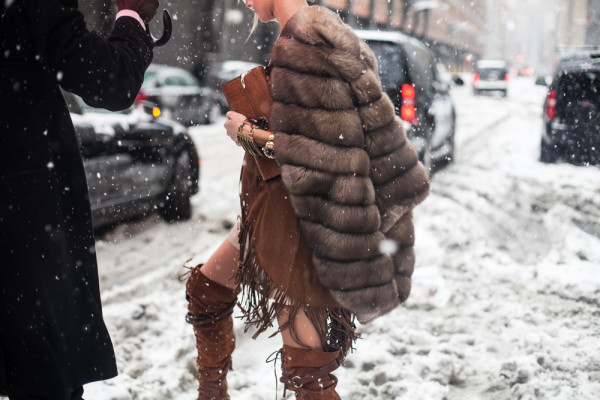 For fall 2016 fashion has mandated that fur is not just a luxury item in your closet reserved for only special occasions. It is a must-have essential in your wardrobe. When the thermometer drops next fall these statement outerwear looks will help you to chart a course to destination high fashion. Here's more of our top fur fall 2016 trends in fashion….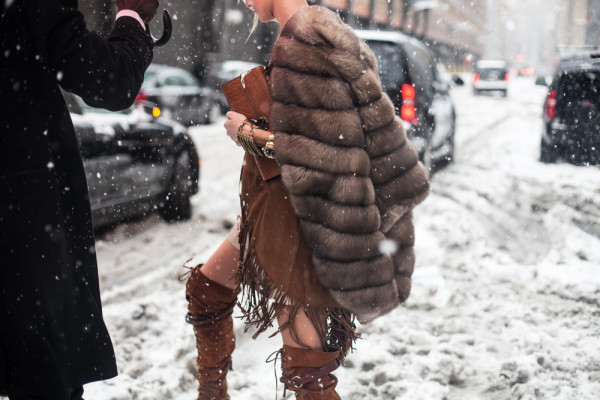 Great news! ….Capes aren't just for superheroes anymore. Welcome to the season where wardrobe choices are gloriously bold and the impact on your look is just as big. The timeless style of a cape shows an effortless, fashionable appeal that can be worn just about anywhere. Thrown over your shoulders, it tells the world, "yes, I do wake up looking this glamorous." Created from fine mink in black or brown, a cape has that old Hollywood appeal. Saint Laurent went full tilt including a sweeping 3/4 long black mink cape with a regal metal closure. Take that, Game of Thrones fans! Pick a shearing and leather design for daytime chic with a tough girl appeal. Add beads and a fox fur collar and this cape has you front row at the opera. And don't forget the classic go-anywhere cashmere capes with fox or mink trims for easy glamour. No matter your lifestyle, a fur cape is a cool girl's guide to today's modern elegance.
The fur collar, whether in fox or mink or Mongolian lamb, is the absolute first and last word on luxury. It would be faster and more efficient to name which designers didn't feature this look somewhere in their fall 2016 collections. Whether adorning the lapel of a walking coat or blazer, it is the finishing touch that says you've arrived. Sonia Rykiel hardly had a look that was missing this trend. A detachable collar with a ribbon to fasten it about your neck is the modern accessory that takes the place of a necklace. Roksanda made this a must-have and a go anywhere piece that sets you head and shoulders above the crowd.
What's especially exciting about the trends emerging from the fall RTW 2016 collections at home and across the pond is their versatility. Fur fashion has an everyday ease that provides chic solutions to cold weather dressing and helps to define your style. There'll be much more on fall 2016 trends so stay tuned….
Related articles