FENDI Haute Couture Fall 2017 Review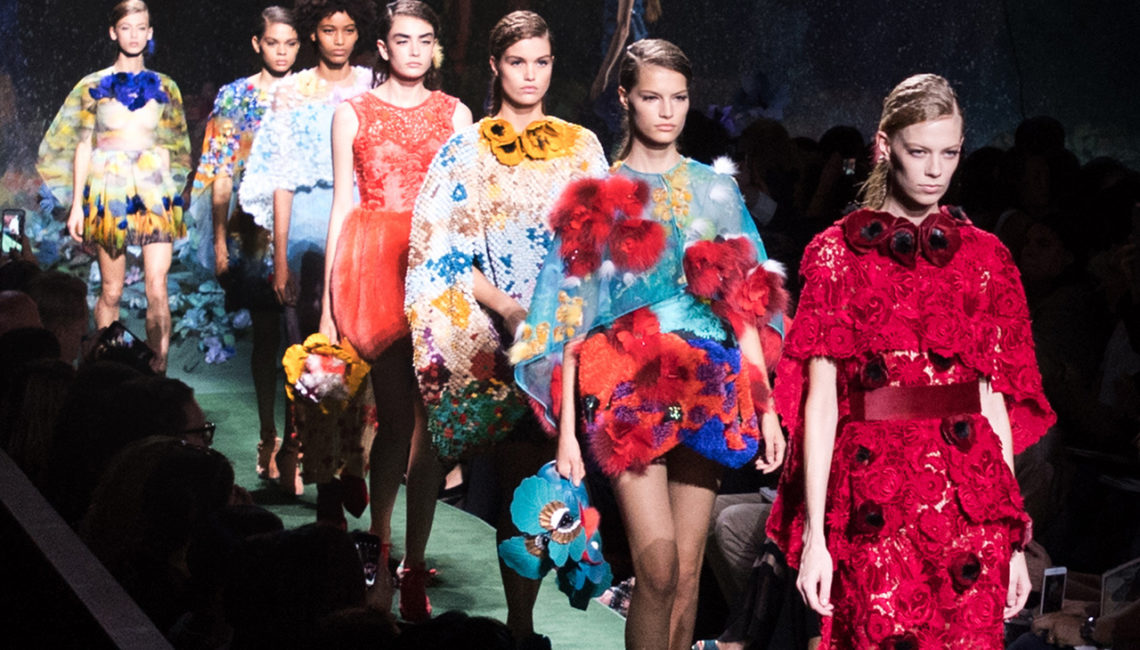 One show that deserves our special attention for its unparalleled artistry and luxury is crafted by the mind synonymous with extravagance; Karl Lagerfeld. That show, often referred to as "haute fourrure" is the Fendi haute couture Fall 2017  collection, and is heralded for craftsmanship, exquisite detail and innovation at its utmost best.
FUR Fashion & Innovation: Fendi Haute Couture Fall 2017
Fur provides the ultimate template for haute couture design. It is high-luxury, always hand crafted and requires the skillful tailoring and sewing of artisans who have years and years of training. With new techniques in shearing, cutting, dying and draping the creative possibilities of fur are virtually limitless allowing the kind of innovation and experimentation that haute couture demands.
Season after season the house of Fendi has proven itself to be the indisputable master of fur. But fur is not their only métier. This season they showcased their couture skills with lace as well as artistic and intricate detailing. The theme was floral and they did floral like nobody else has done floral! Shaved mink highlighted the floral patterns on an elegant black lace dress. The floral appliqués integrated into floral print patterns on a sweet little organza dress and cape added a sense of depth and dimension that was pure art. Poppies of shaved mink and mink iris appliqués appeared on dresses and coats. Even the paillettes of a bright mosaic cape were made of shaved mink. Incredible!
The floral theme carried over to hand-painting techniques as well. The finesse of a painter's hand was evident on the yoke and hem of a shaved blush mink coat and the rich black floral design of a shaved mink suit. And of course Fendi showcased their mastery of intarsia design with the inlaid blue floral design on a brown mink coat. The commitment of time and craftsmanship was evident in each and every piece.
And what can you say about the eye-popping dress of orange dyed sable and broadtail? Thank you Fendi!
The run of haute couture for fall 2017 is now complete. We have borne witness to the craftsmanship and innovation that sets haute couture at the pinnacle of luxury fashion and provides the trickle-down inspiration that will set trends in RTW for seasons to come. And what a magnificent week it was!
Related articles