Fashion Week Spring/Summer 2024 Trend Recap: Part Two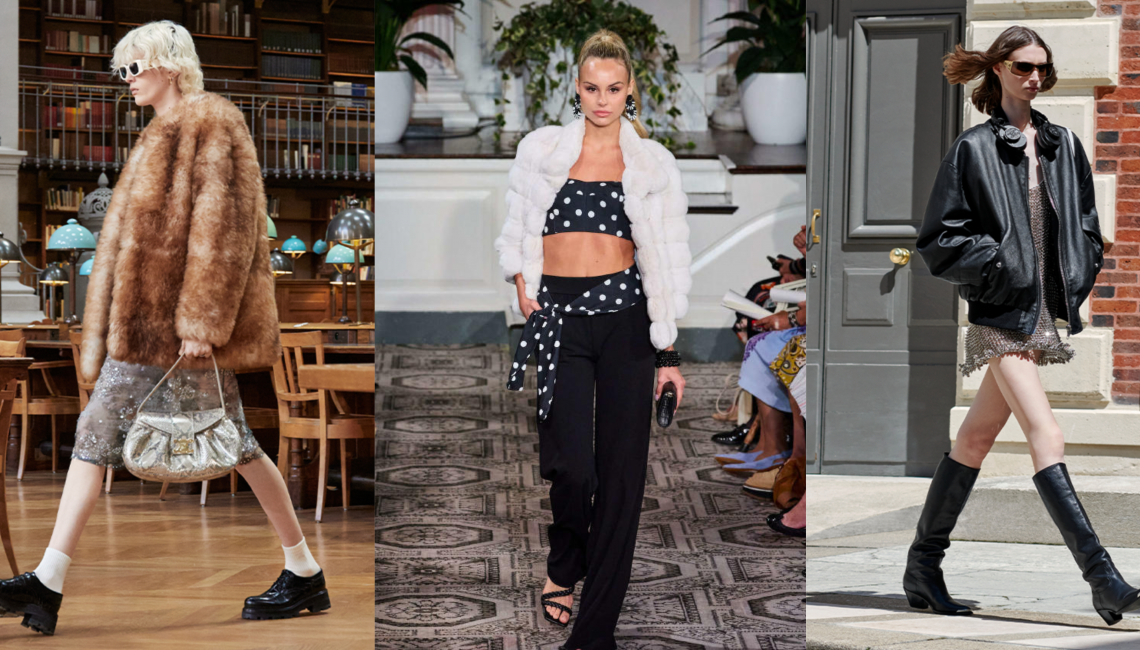 Stepping into the recap of Spring/Summer Fashion Week 2024, certain styles stand out – the timeless allure of fur, the cozy embrace of shearling and the edgy sophistication of leather. These aren't just trends; they're staples.
Dennis Basso Spring/Summer 2024 at New York Fashion Week
Inspired by the style, strength and grace of great American families, Dennis Basso designed this collection to be multi-generational. Where there was something elegant and smart for the grandmother, there was something chic and contemporary for the daughter, and something young and playful for the granddaughter. The designs resonated with a timeless elegance that effortlessly catered to various tastes and ages, symbolizing the brand's commitment to offering exquisite fashion for every generation.
The runway at Dennis Basso's show revealed a range of versatile fur pieces, adding an elegant touch to evening wear. The collection included a stunning array of fur garments, including a blue mink vest, a white chinchilla jacket, a multicolored chinchilla bolero, and a sable bolero with handmade polka-dot floral motifs.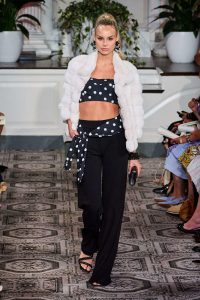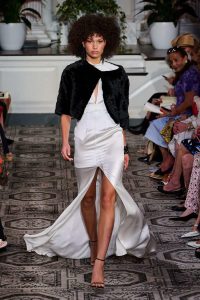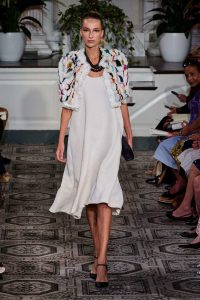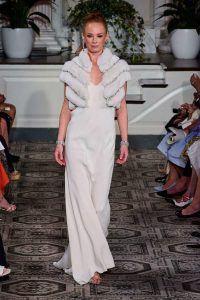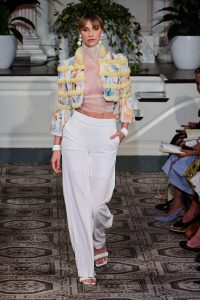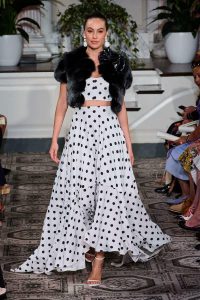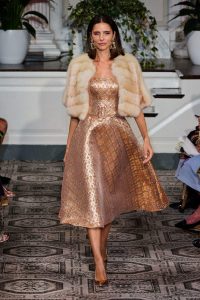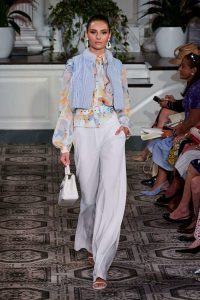 Celine Spring/Summer 2024 at Paris Fashion Week
Staged inside Paris' Bibliothèque nationale de France, Celine's "Tomboy" collection stands as a testament to the visionary approach of creative director Hedi Slimane in redefining gender-neutral fashion. Seamlessly blending timeless tailoring with modern touches, the runway showcased a range of shearling jackets, cropped bombers and matching leather tracksuits.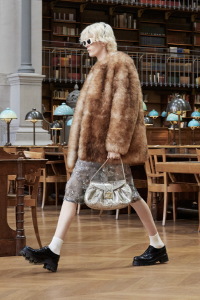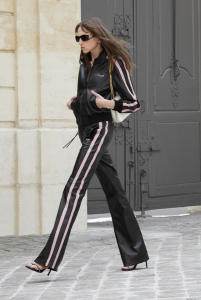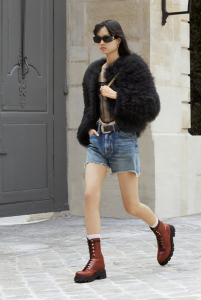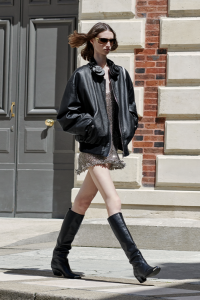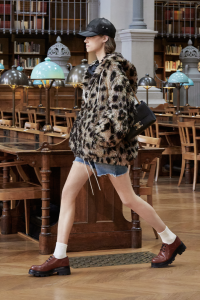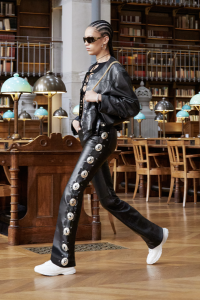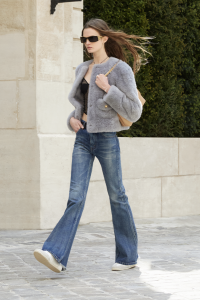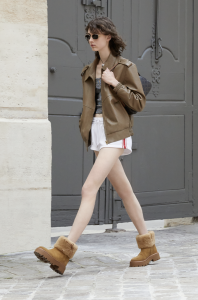 The Fur and Leather Centre at New York Fashion Week
During the Bomb Fashion Show, which spotlighted emerging multicultural designers, the runway showcased designs from The Fur and Leather Centre. The collection was a vibrant display of multi-colored fur coats, where standouts included a Tibetan lamb bomber jacket and a stunning leather fur jacket. These eye-catching designs reflected the artistry and creativity of emerging talents in the realm of fur and leather fashion.