Fashion Week Spring 2024 Trend Recap: Leather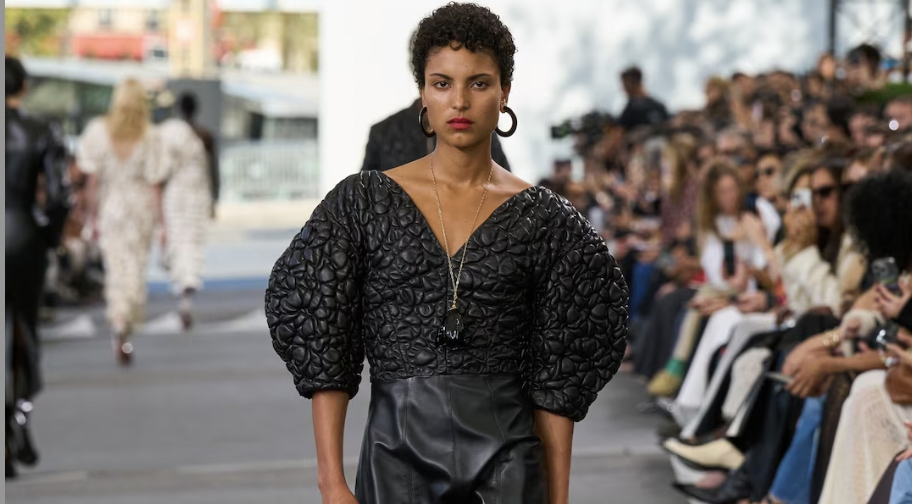 Spring/Summer Fashion Week 2024 has drawn to a glamorous close, but one trend is only emerging: leather.  This versatile material showcased a remarkable evolution in design. From oversized jackets and blazers to patterns and cut-outs, designers have pushed the boundaries, creating innovative leather ensembles that promise to be the epitome of spring fashion. Let's explore how this timeless material is setting the tone for a chic and edgy spring and summer ahead. 
Louis Vuitton Spring/Summer 2024 at Paris Fashion Week
Showcased on Champs-Élysées, the interior of the immersive Louis Vuitton show transported its audience to the inside of a hot air balloon. The setting complemented the collection's fusion of patterns, eras and dress codes. As seen on the runway, leather bomber jackets took center stage, creatively paired with ruffled skirts, and cinched together with chunky monogrammed leather belts to create dynamic looks.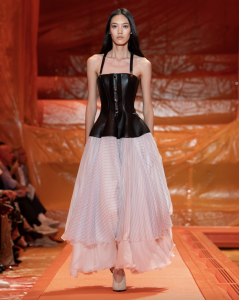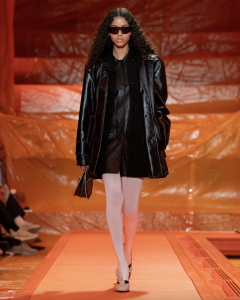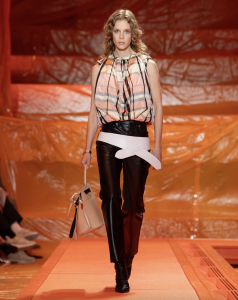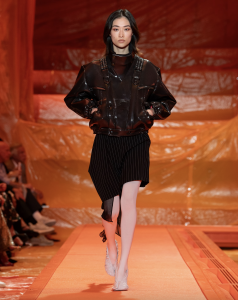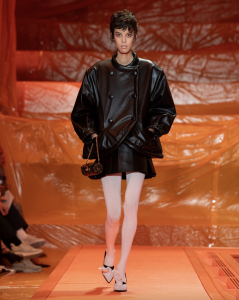 Gucci Spring/Summer 2024 at Milan Fashion Week
The show, entitled "Gucci Ancora," reflected the House's century-old legacy while adapting modern standards. As seen on the runway, Gucci Ancora featured leather jackets with silver hardware and petite flap pockets. The collection also featured patent leather minidresses alongside deep red patent leather blazers and slit skirts, reaffirming the enduring charm of the color red as a trend that transcends not only this fall, but carries its allure into the upcoming spring season.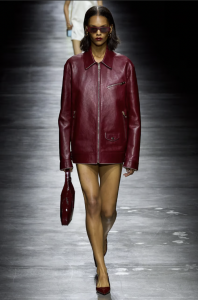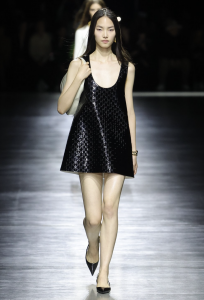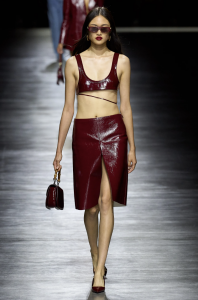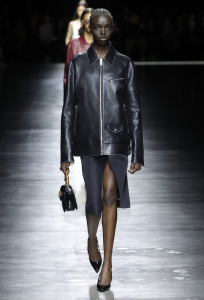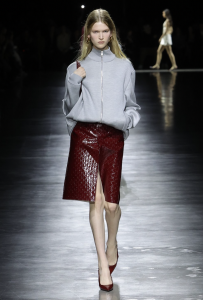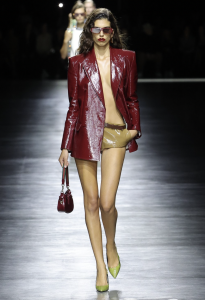 Hermès Spring/Summer 2024 at Paris Fashion Week
Harmoniously blending nature and fashion,  the Hermès Garden show was set in the freshness of a meadow, as spring is turning into summer. Monochrome ensembles graced the runway and an innovative approach to leather was showcased. Leather, proven to be a material of endless possibilities, was meticulously expressed through signature motifs adorned with notches and intricate cut-outs.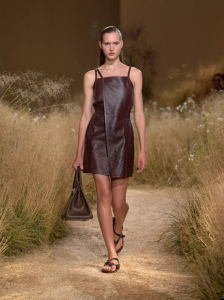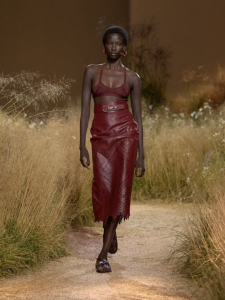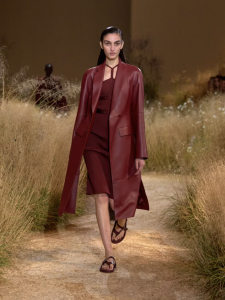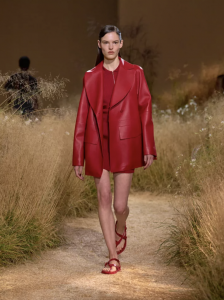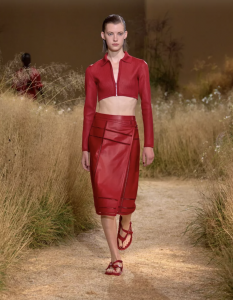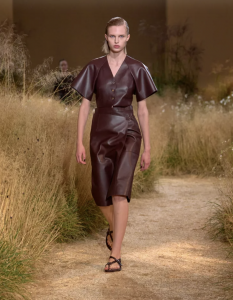 Chloé Spring/Summer 2024 at Paris Fashion Week
The Chloé show was gracefully staged on the banks of the river Seine. The collection drew inspiration from flowers in a subtle manner, focusing on translating the delicate shapes of flowers into wearable, feminine pieces. As seen on the runway, black leather is embossed with an abstract pattern simulating the disc florets of a giant daisy.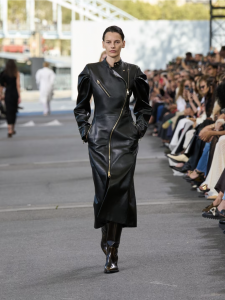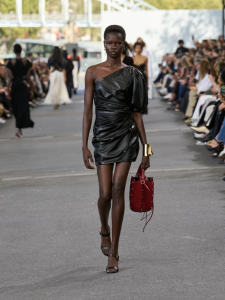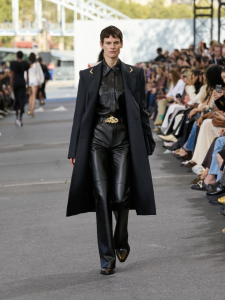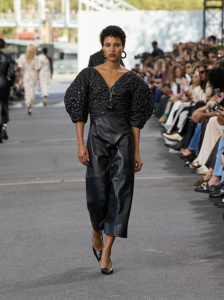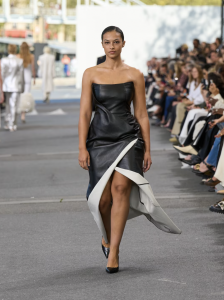 Fendi Spring/Summer 2024 Ready To Wear at Milan Fashion Week
Drawing inspiration from the Spring/Summer 1999 Karl Lagerfeld Fendi collection, this new collection is described as "a walk through Rome." The runway unveiled a captivating outerwear look that features a 1990s puzzle-print of the double-F pulled from the archive and turned into abstract panels of intarsia leather. This creative design shows innovation while staying true to Fendi's legacy of timeless elegance.