Fashion Blogger Hot List 2016 | Part 2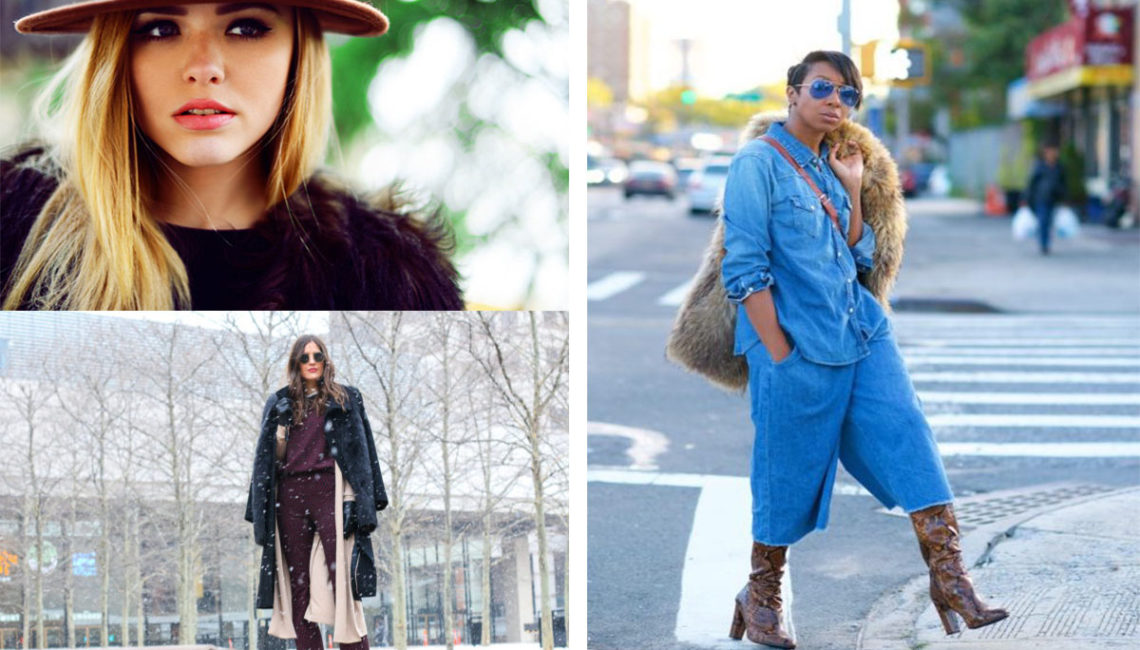 Making the list of  one of Forbes magazine's Forbes' 30 Under 30 , Kristina Bazan at 22 years old Swedish beauty is way ahead of the pack! Capturing more than 2.3million million followers on Instagram has propelled this fledgling fashion blogger, her blog Kayture was launched in  2011, toward a lucrative seven-figure beauty deal with L'Oreal Parisan is well on her way to becoming a household name. She's already graced the cover of  Vogue Portugal magazine and has formed collaborative relationships with luxury brands like Cartier, Chopard and  Louis Vuitton. She is quickly reaching cult following status  that her avid followers have named themselves The Kayturettes. Think this 22year old can't do it all? Well, just a few days ago, on August 9th, 2016, she released her first single….yes, she sings too. Strike while the iron is hot we say!
Wendy Nguyen | Wendy's Lookbook
Not just a pretty face who knows how to put an outfit together, Wendy Nguyen, founder of Wendy's Lookbook, is raising the bar on what it means to be an example of true greatness. Her sense of style is undeniable. Ranging from girly cute to cool rocker chic, to ultra couture glam; she can pull it all off well and still manage to make it seem accessible. Her beginnings admittedly not a fairytale story. You see, Wendy Nguyen is a product of a tumultuous youth and sadly bounced around the foster-care system. Growing up in Los Angeles, CA she often fended off being homeless. Through strength and grit, "she finished high school with honors, emancipated from the foster care system, and went to the University of California, Berkeley, where I graduated with a bachelor's degree in Psychology."   In our opinion, Wendy's true beauty and success lies in her triumph over obstacles and her warrior spirit.
Using her platform for good, Wendy announced on her blog in April of this year that she had officially launched  "The Wendy's Lookbook Foundation which offers an innovative opportunity for youths impacted by the juvenile justice system to showcase their self-expression through an intensive entrepreneurship and social enterprise curriculum.  Participants engage in multi-week workshops that empowers and encourages them to rebuild their self-worth, wellness, and creativity while simultaneously reducing their odds of recidivism by introducing and promoting positive and productive lifestyles.  Each cycle of these workshops is culminated by a presentation of original narratives intertwined with fashion designs." Now, that's a blogger with style and definitely a young person who is headed for a level of greatness with no limits!
Nicole Warne | Gary Pepper Girl 
Her love of all things vintage is what drove Nicole Warne to start her Gary Pepper Girl blog in 2009. Former internships at Grazia and Harper's Bazaar, Nicole realized that she was not only passionate about fashion, but also passionate about being an entrepreneur. Growing up on a farm in Australia, Nicole still considers herself a farm girl at heart. With this as her DNA, she adopts more of a relaxed , easy style that's fresh, polished and youthful. When asked who the Gary Pepper Girl is, she said Gary Pepper Girl was  "youthful and quirky and unique and confident, kind of based around Harajuku Girls in Japan." Her cosmopolitan flair has won her ambassador partnerships with huge international brands like Lancome Paris, and was signed as a Net-a-Porter.com Ambassador and founding member of their Style Council. She also just got picked up by Qantas airlines to be a digital consultant. Fast becoming an authoritative voice within fashion , Nicole Warne has been on the judging panel for the 2015 Australian Fashion Film Awards, the Australian BT Emerging Fashion Designer Award as well as the Calvin Klein Accessories International Design School Project Award.
Paola Alberdi | Blank Itinerary 
Mexican-American Spanish beauty Paola Alberdi  is a designer, stylist and creator/founder of  Blank Itinerary, a popular fashion blog with over 420k followers on Instagram. Her goal of trying to help young women find, nurture and develop their own unique style, gave birth to her blog Blank Itinerary; a fashion lab for her style experiments.  True to her San Diego, CA beach lifestyle roots, her easy-going and positive attitude, which comes through in her every post, makes her look very approachable and relatable  to readers of all ages. Her fashion philosophy: "I don't believe that clothes and fashion define oneself; it is more a way of expressing a particular feeling, or mood as they are always evolving." Evolution as the wind in her sail, the avid travel lover infuses eclectic style and travel tips into the stories she shares with her  followers.
Karen Blanchard  | Where Did U Get That
Made in London, Living in New York, this best sums up the fashion style of British fashion blogger Karen Blanchard.  As one of the foremost black fashion voices in the blogosphere, Karen brings an edgy relaxed-luxe vibe to her style. No muss, no fuss and the epitome of the working girl's guide to fashion because her looks are always appropriate and easy to achieve on any budget. With a background in photography, Karen loves to tell a story with her lens and captures the language of the streets by highlighting not only her own, but other's style as well.
Related articles
Related articles