Fall Fashion Trends Report 2023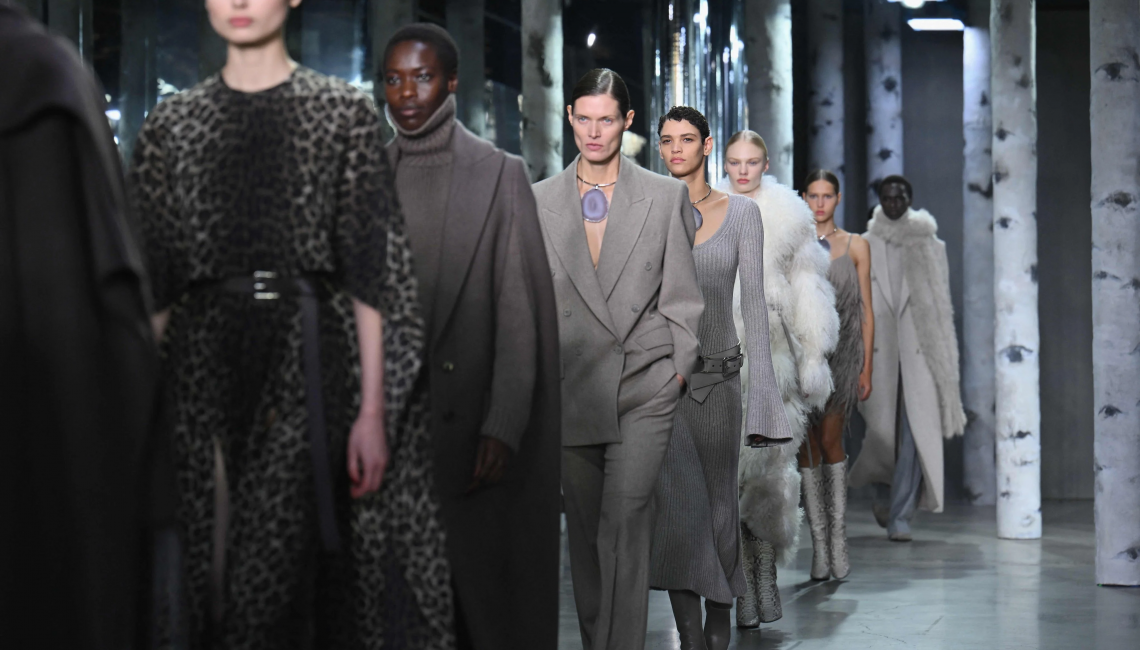 Fall is here, and it's time to embrace the trends brought to us by Autumn/Winter Fashion Week 2023. As the season changes, let's cast aside the lightweight fabrics of summer and welcome the luxurious textures of fall. This season specifically calls for styles that are more wearable, with tailored waist-centric silhouettes and timeless essentials that seamlessly integrate into your everyday wardrobe. Fur Insider is your guide to the latest fall trends, exploring how fur, shearling and leather play pivotal roles in creating a statement look this fall.
1. Long Coats 
Prepare to embrace a trend that's sensationalizing fall fashion: long coats. Offering both warmth and a dash of sophistication, this piece will be a staple in your autumn wardrobe. Whether you favor a classic trench coat or a cozy fur overcoat, long coats are the go-to choice for layering this season. Fur and shearling brought this style to life at fashion week, as seen on the runway in A/W 23 collections by designers including Balenciaga, Michael Kors and Dennis Basso.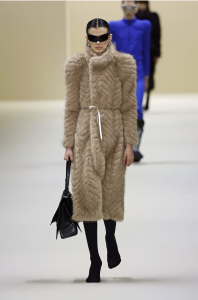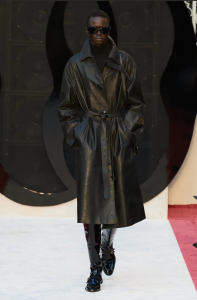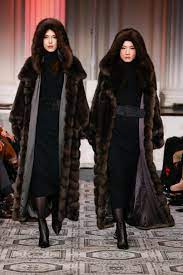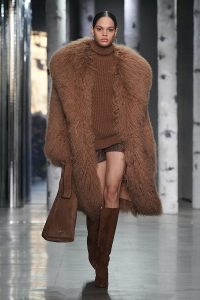 2. Layers and Drapery
Wraps and ponchos have long been cherished as fall staples, and this season, they're here to stay. What sets them apart this year is the growing trend of oversized designs, highlighting the beauty of layers and drapery in each piece. As the temperature drops, you can effortlessly pile on the warmth and style with these easy additions to your wardrobe.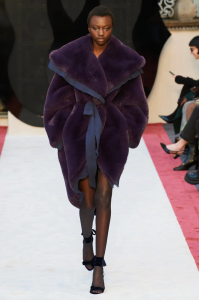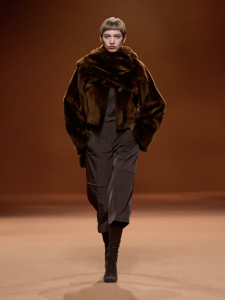 3. Red. Red. Red.
The standout trend that stole the spotlight at A/W Fashion Week 2023 was undeniably the color red, and designers couldn't seem to get enough of it. Head-to-toe red ensembles graced the runways, making it no doubt the color of the season. From vibrant, eye-catching reds to rich and luxurious burgundy hues, here are our top picks for fur and leather looks that beautifully embraced this sensational trend.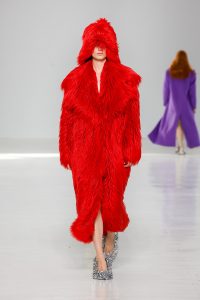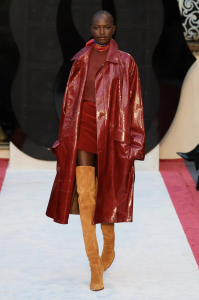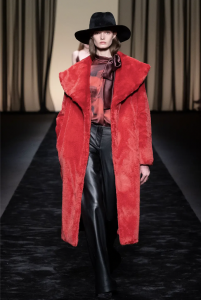 4. Dramatic Scarves
Dramatic scarves offer a cozy and chic way to add warmth while maintaining a sense of style. Spotted on the A/W '23 runways, this trend seamlessly continues the theme of drapery and layering. It's the easiest way to make a bold statement this fall, allowing you to add a touch of flair or pop of color to any outfit while staying comfortably snug.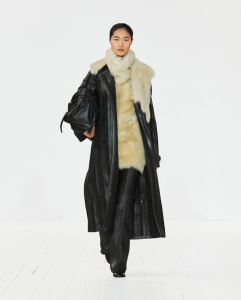 5. Waist-Centric Silhouettes
The runways at  A/W Fashion Week 2023 were brimming with styles that celebrated and accentuated the waist. This trend beautifully continues the theme of structured dressing, paying homage to tailoring and precision in the world of fashion. From cinched blazers and tailored coats to leather bustier belts, these silhouettes offer a fresh and flattering take on dressing for the season.