Fall 2019 PARIS Couture Trends PART 2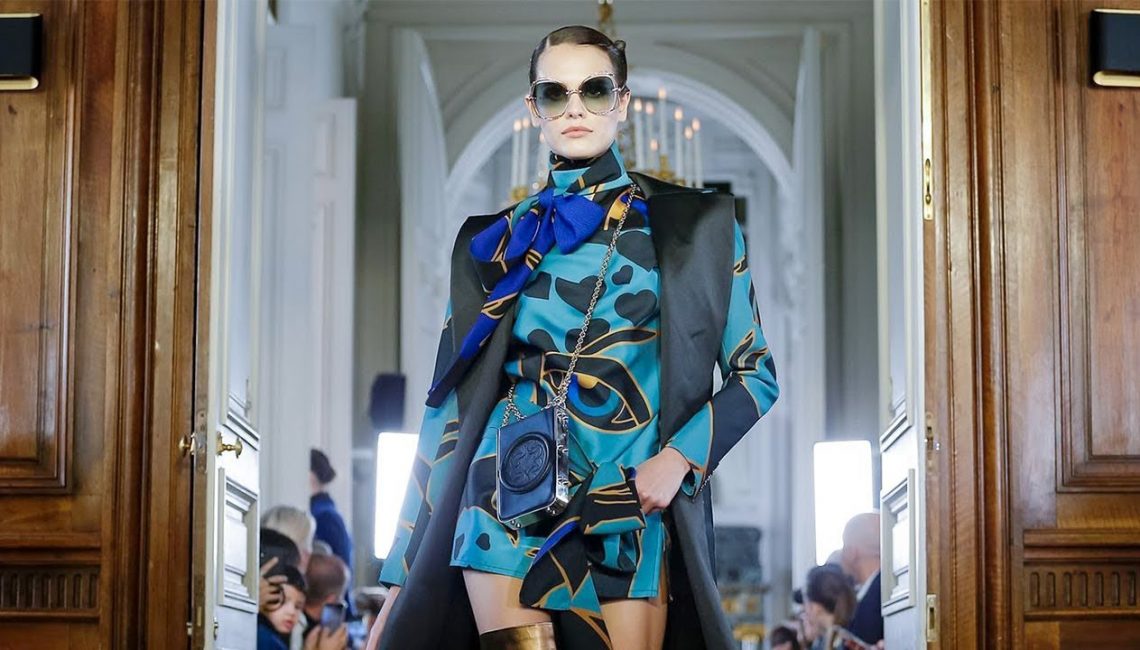 If you're fascinated with the future and like living your life with a little black magic and mysticism, Fall 2019 Paris couture designers gave a little abracadabra with fashion motifs of planets and stars.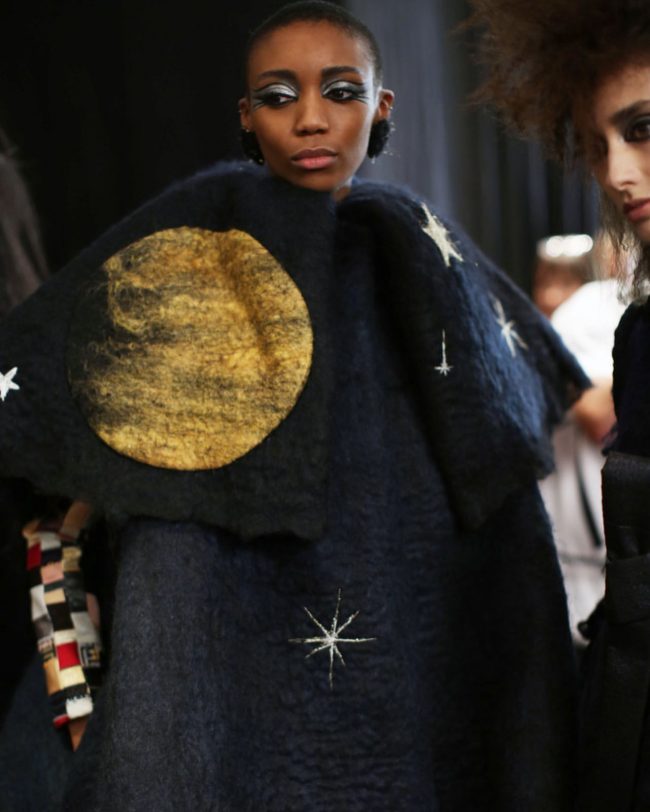 The Magic of Paris Couture
Moody and muted set the tone for couture 2019. Celestial body of silvery embroidered lace transfixed on tulle and organza, Ellie Saab's fall couture collection was heavenly. Wide metal belts had a warrior princess-like quality. Much of the collection had the same silhouette which seemed a bit lazy and uninventive.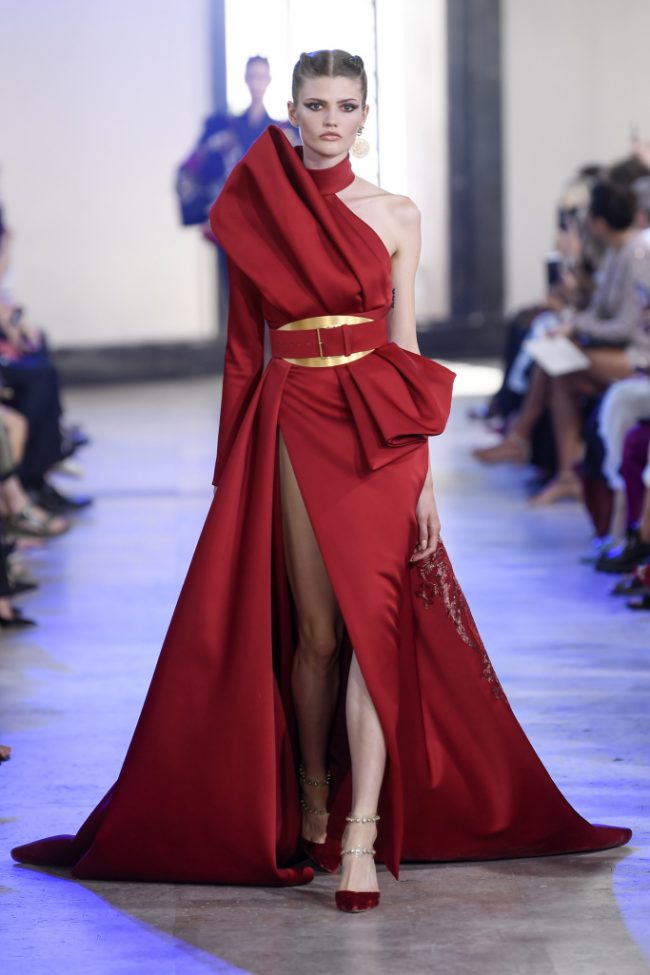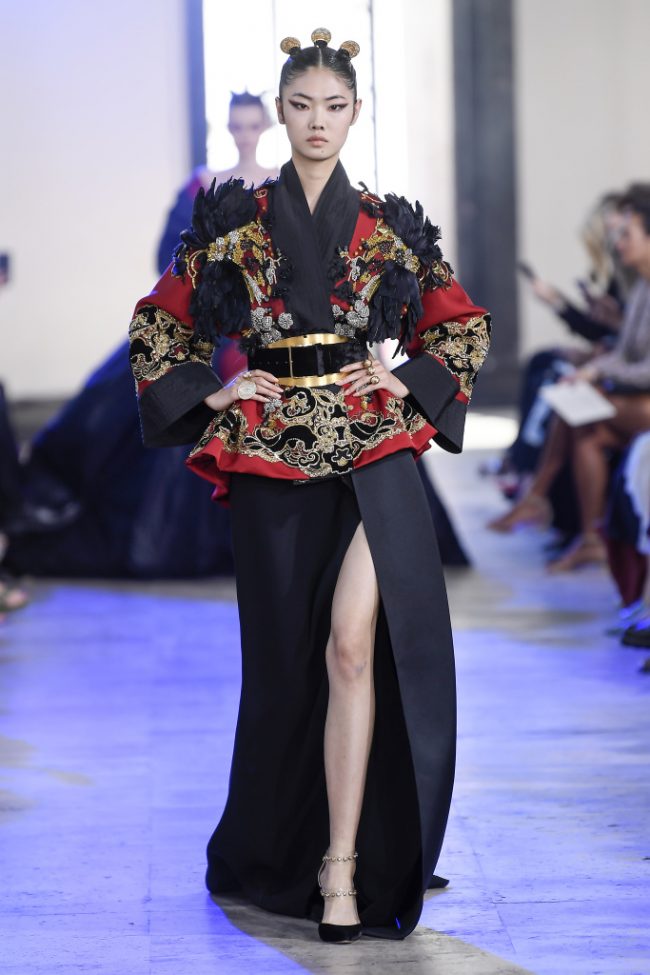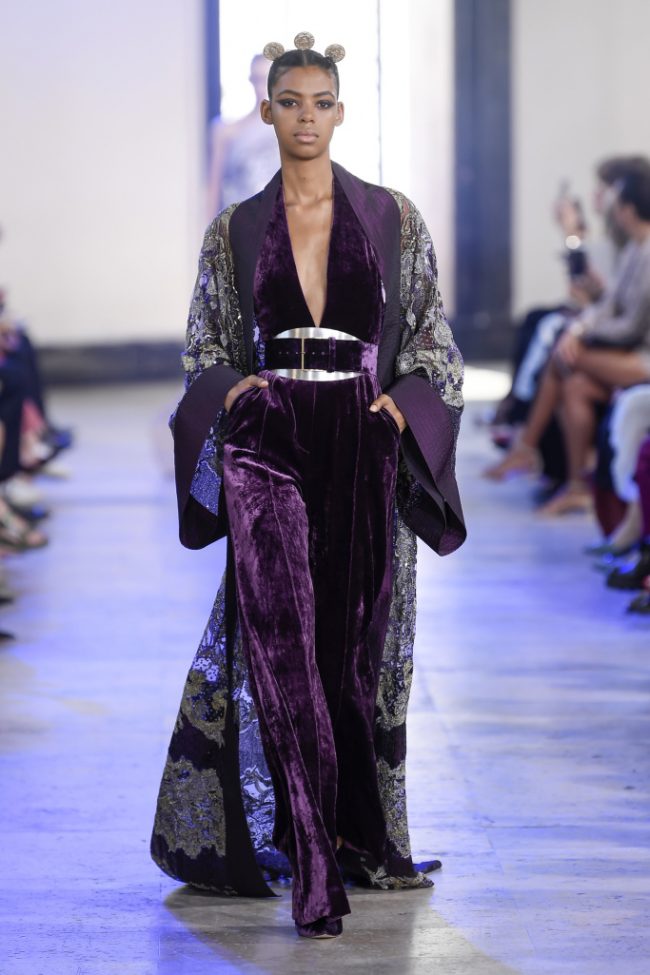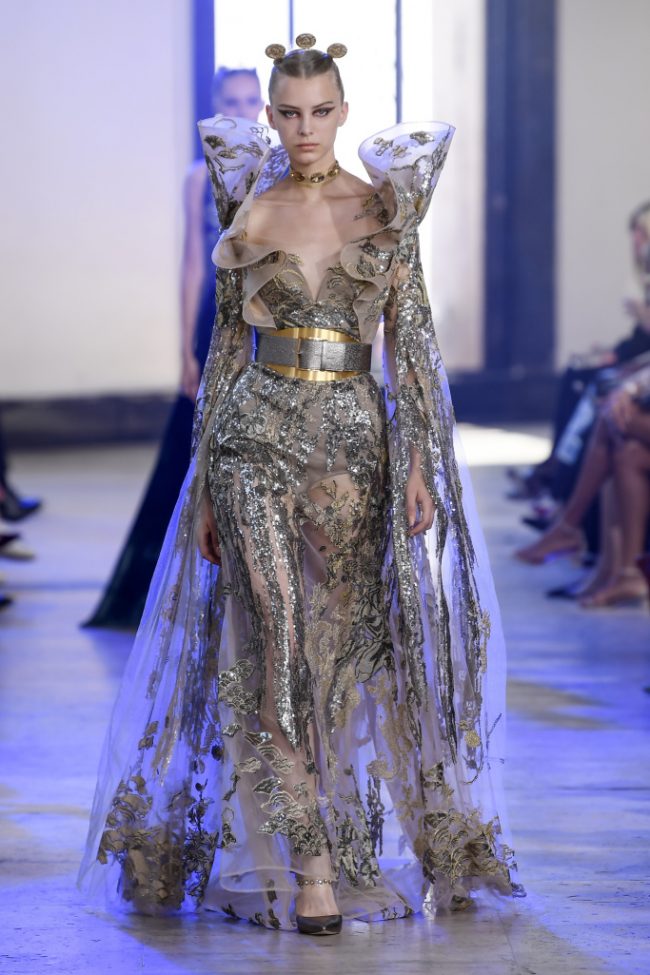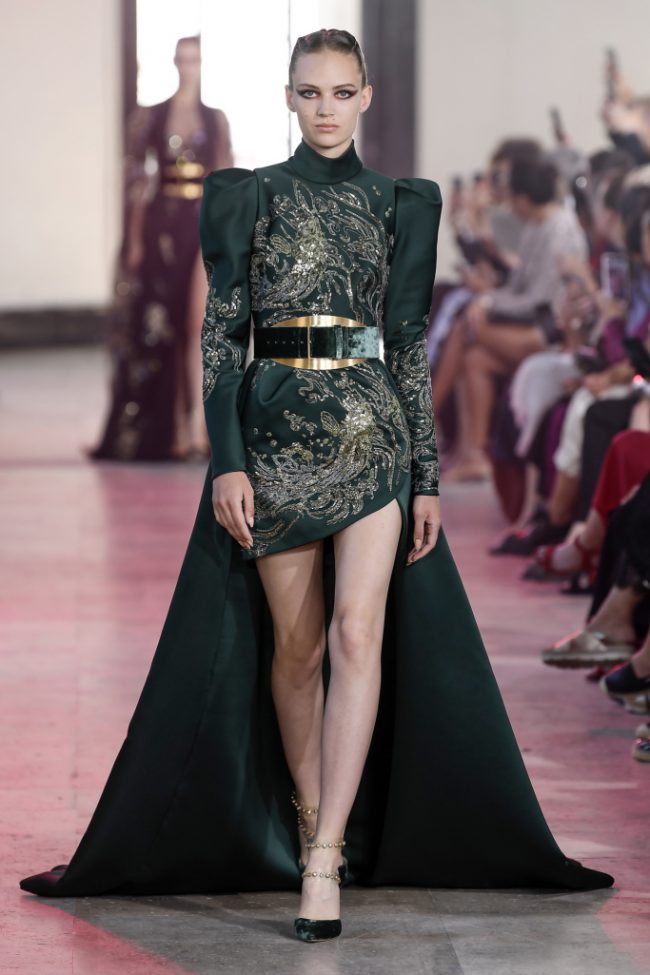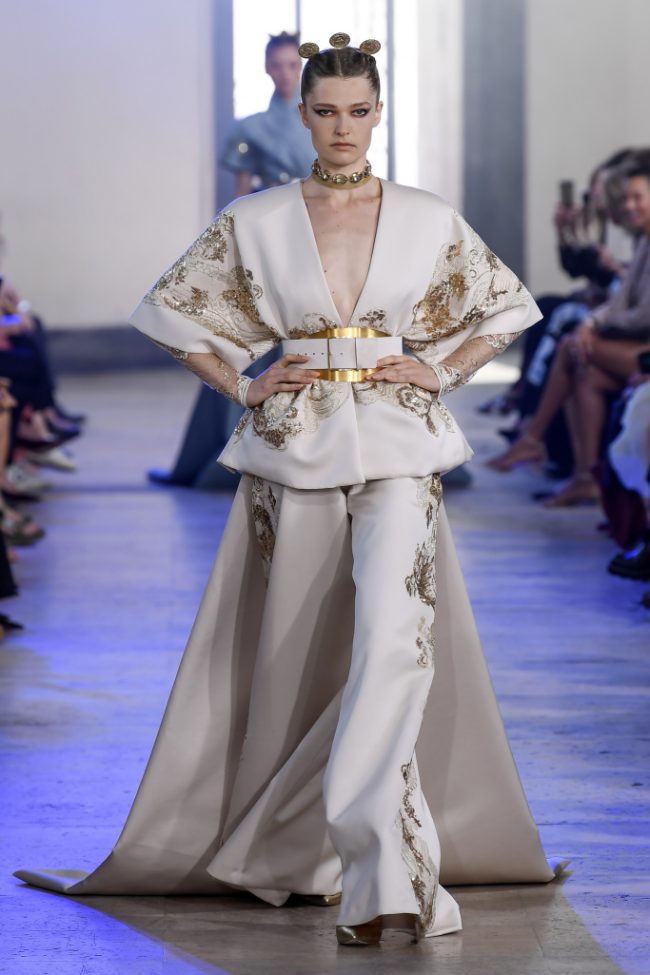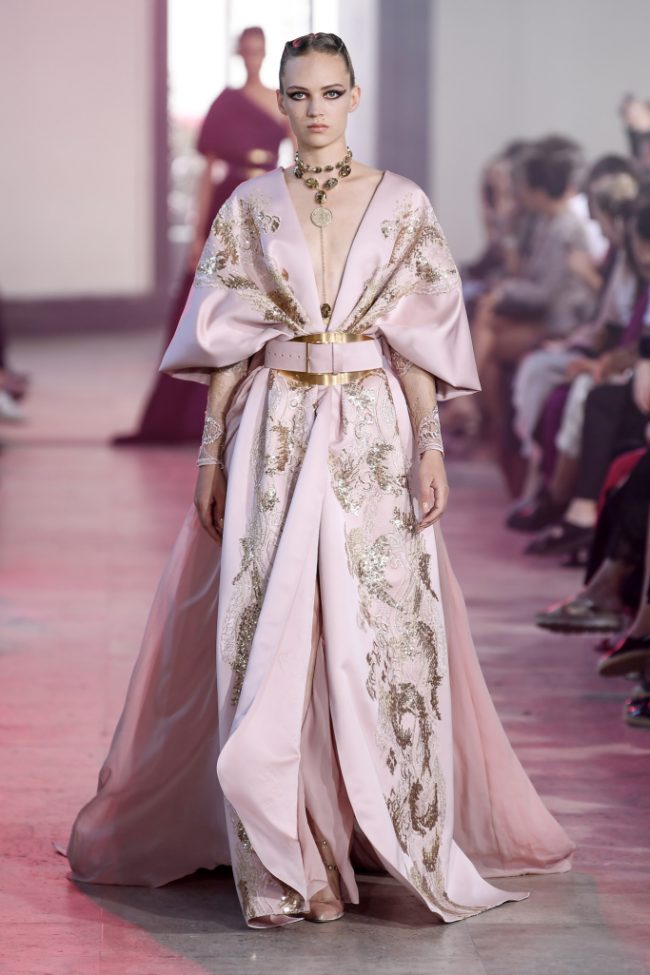 Guo Pei described her collection as "an alternate universe." Sorcerer type capes and gowns made of gauzy fabrics, each had a magical, mystical type of appeal. An ivory long dress with a gold spike crown was finished with a feathered black crow on one shoulder had a witch's brew kind of tension.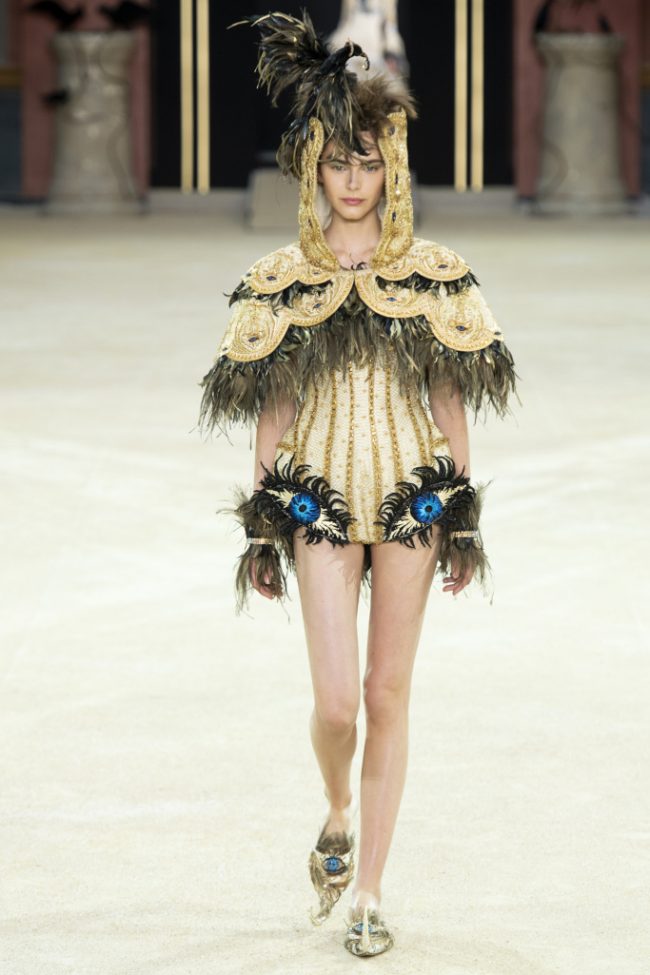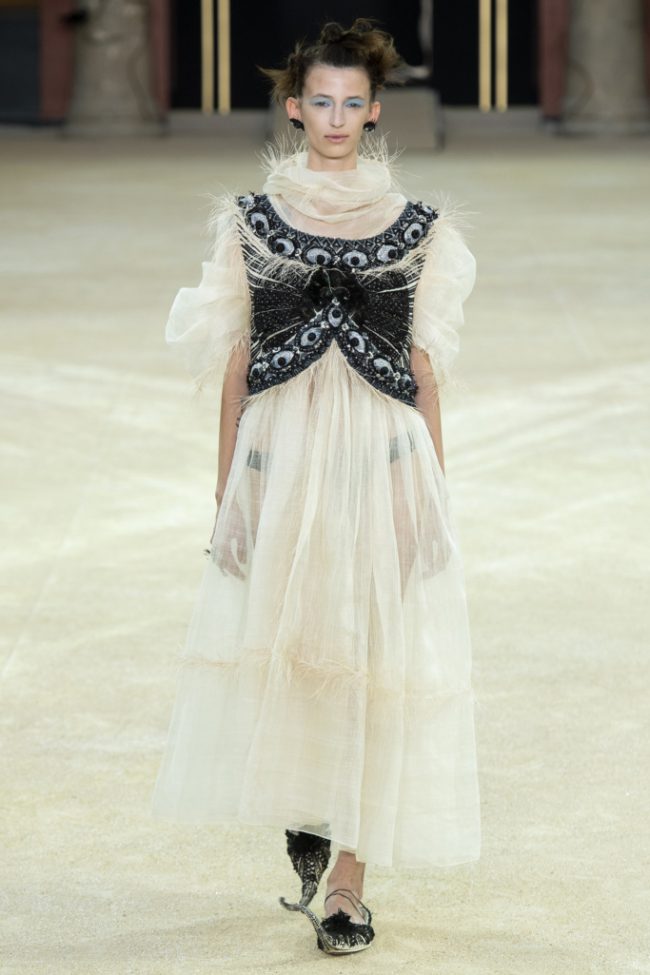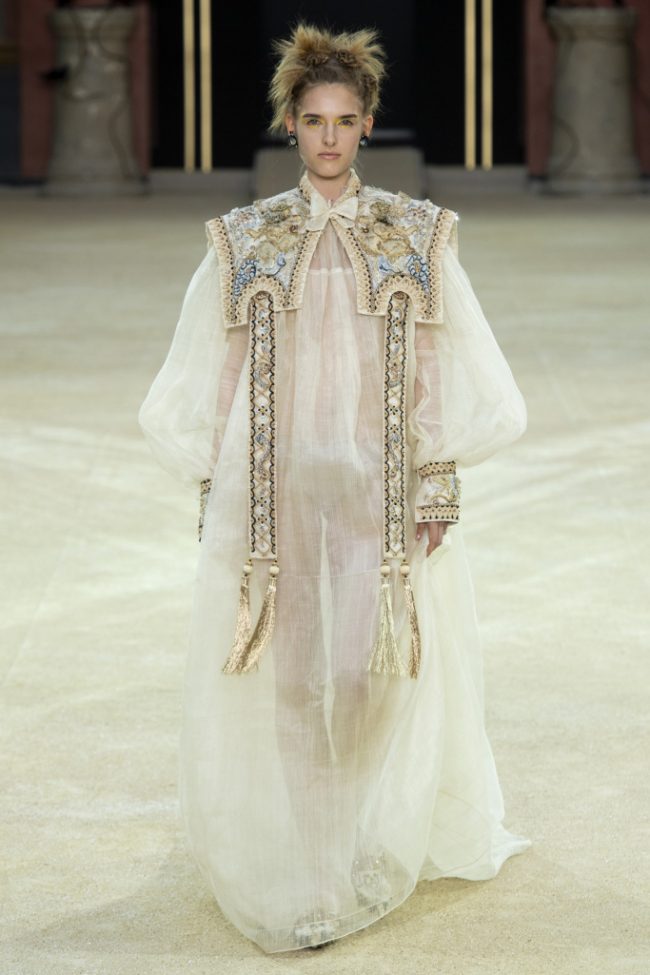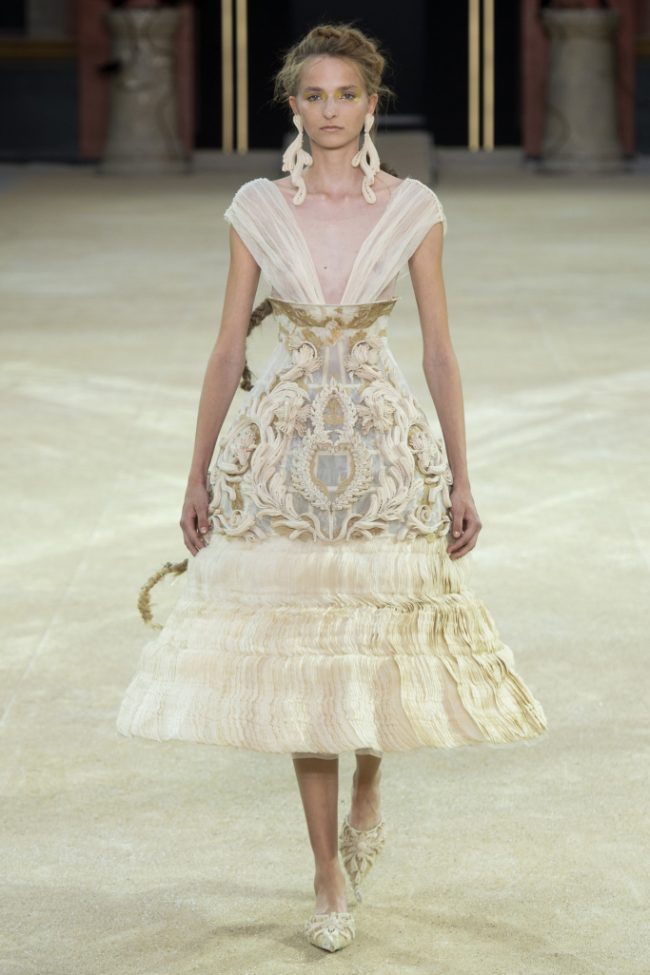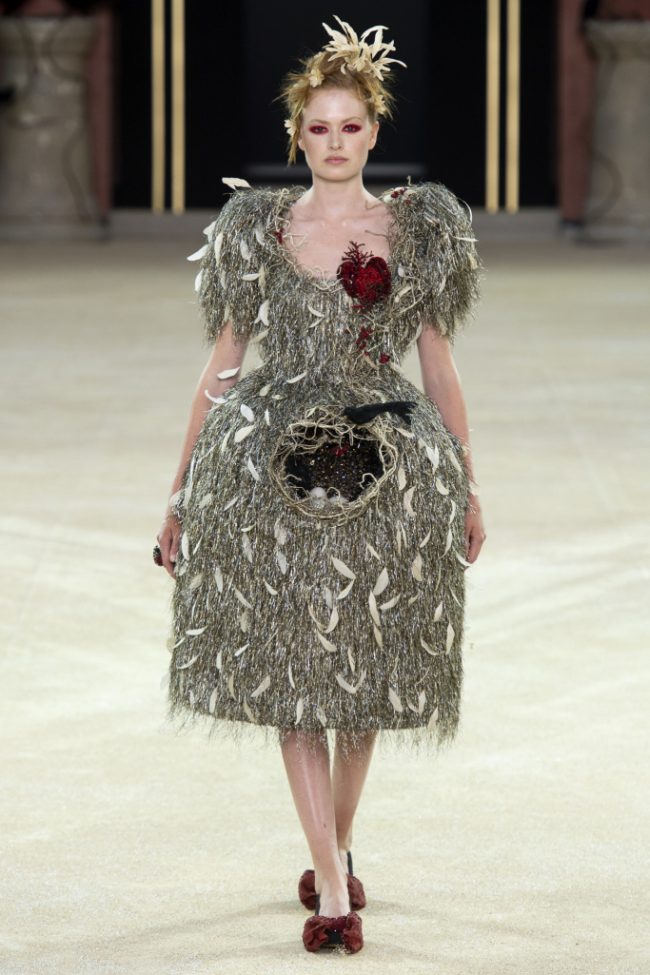 Azzaro had a deep, underwater color story. Seafoam green to moss ombre hues were dyed onto liquid like chiffon fabrics that waded down the runway. Deep midnight blues adorned with silver sequins had a night sky gazing appeal. A knee length circle wrap coat with chards of mirrored sequins for the lapel was shooting star magnificence.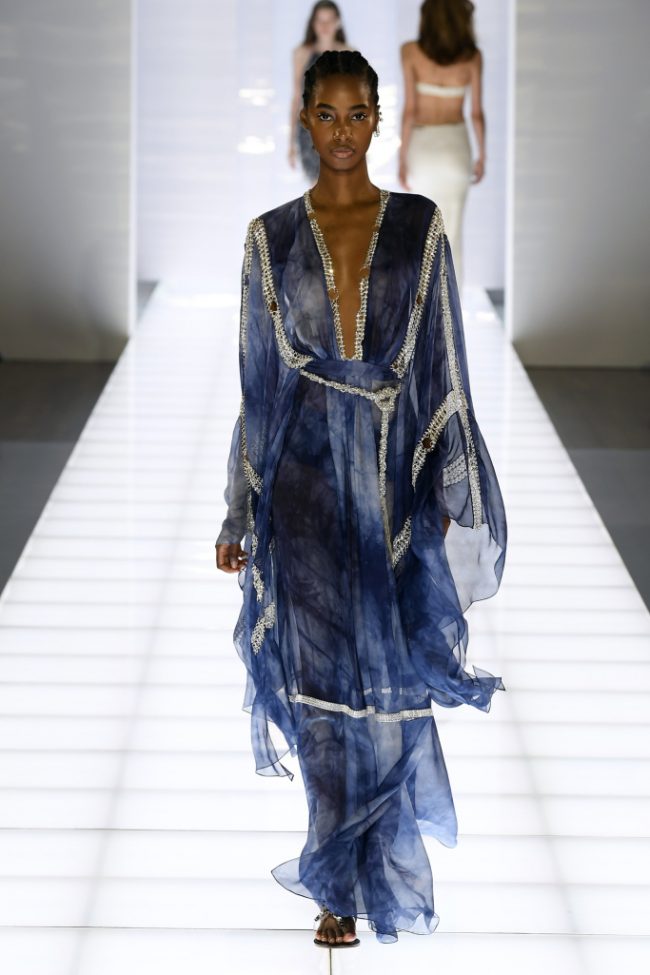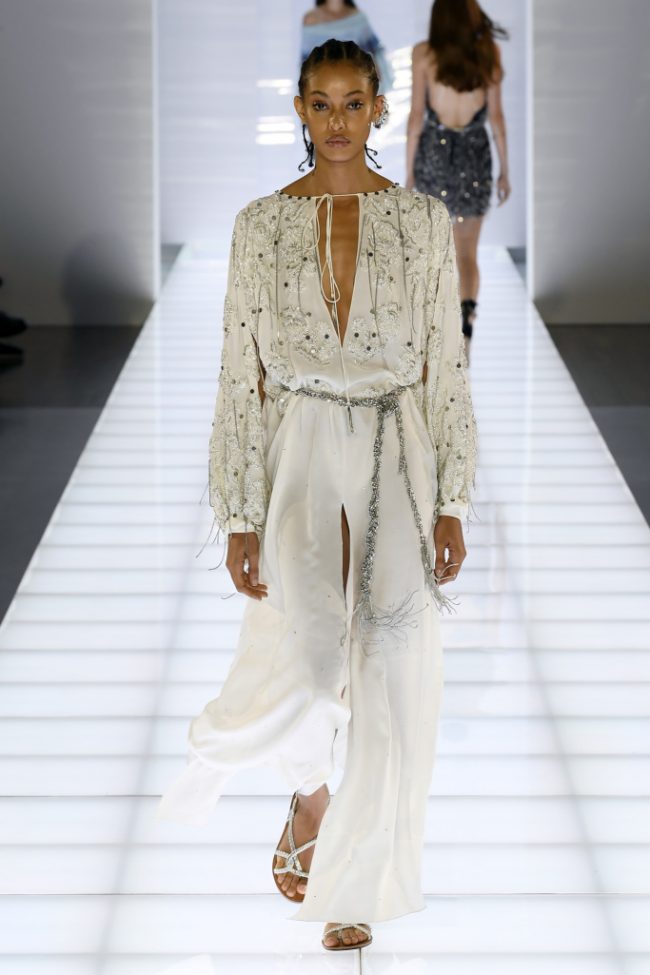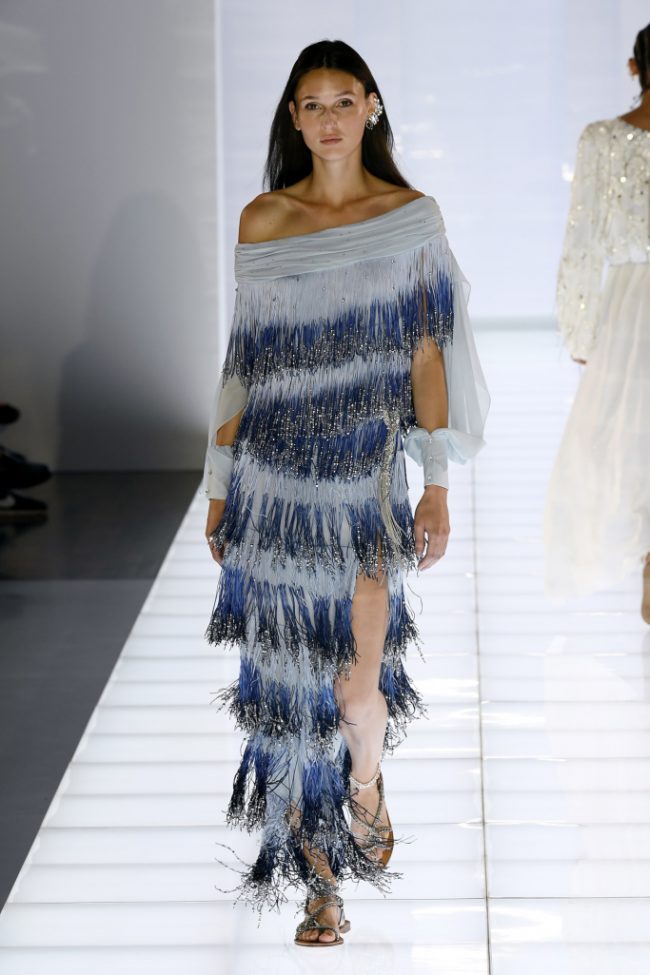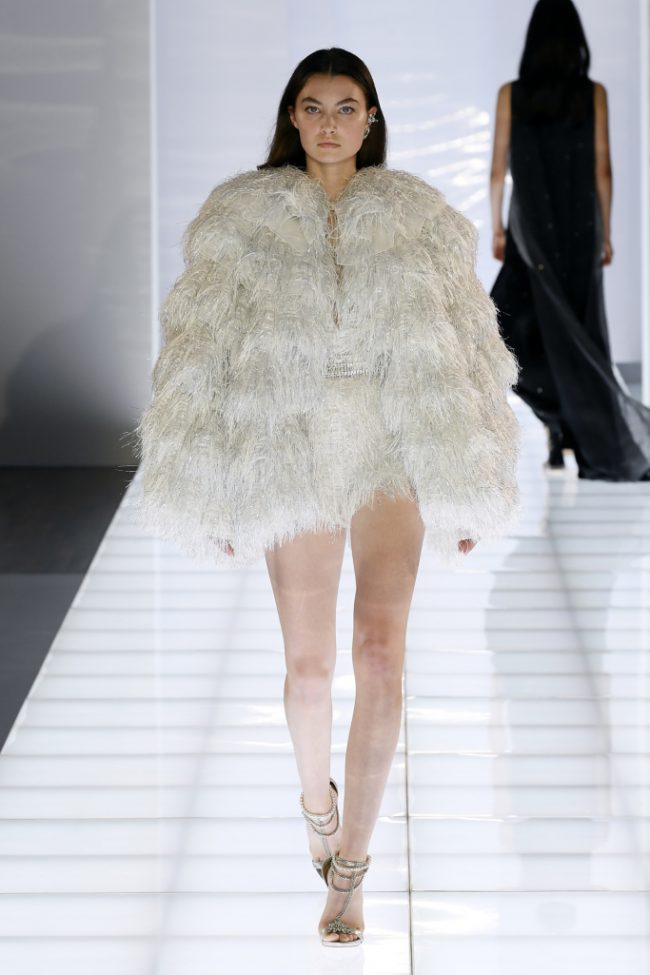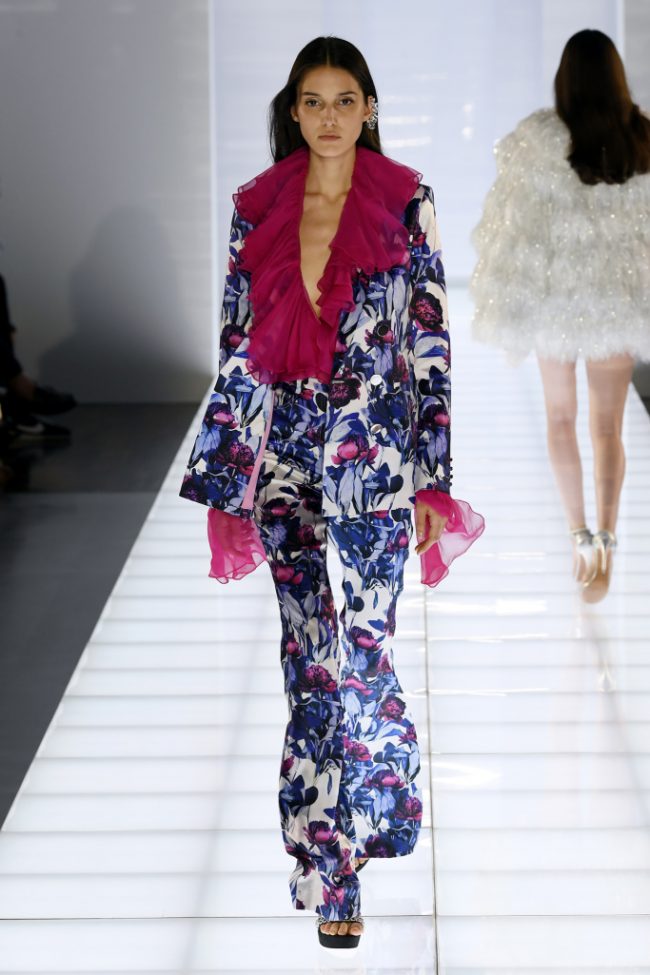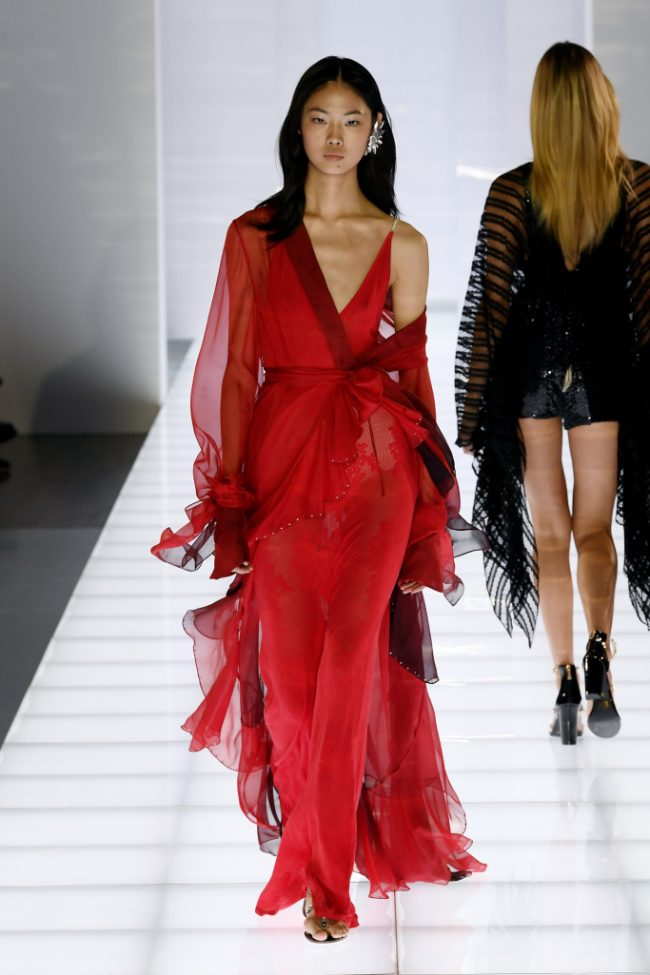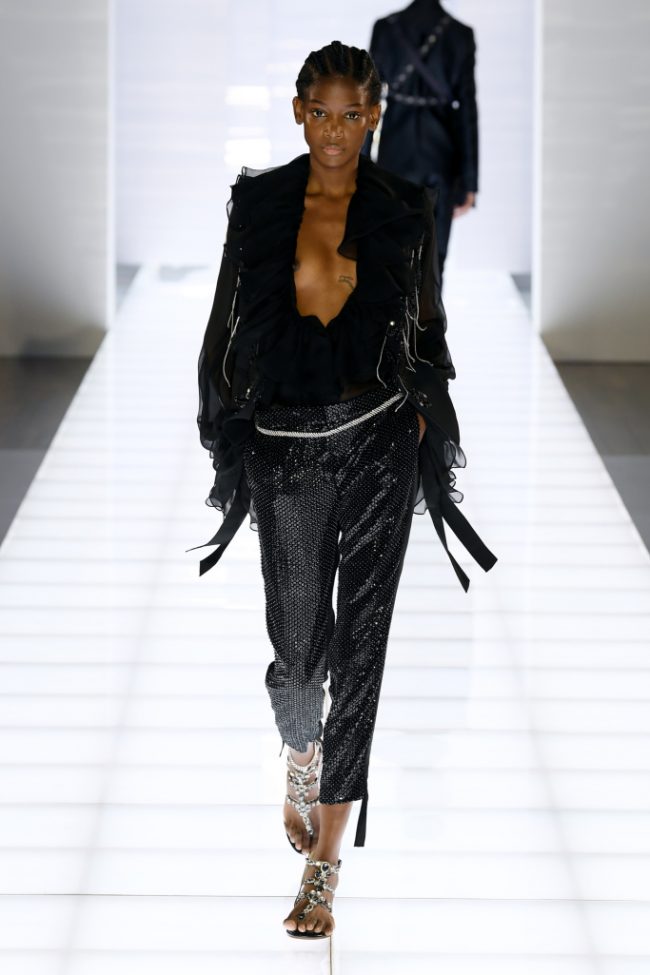 Fashion designer Iris van Herpen partnered with American kinetic sculptor Anthony Howe to bring to life to garments that had motion and movement. Starting with the finale piece, a dress which was made to mimic Howe's spherical Omniverse sculpture, it was complete with rotating wings constructed of aluminum, stainless steel, and feathers. Van Herpen is well known for her computer generated designs and defying physics kind of textile manipulation, her theme for the season was nature and the interconnectedness of its systems and it showed.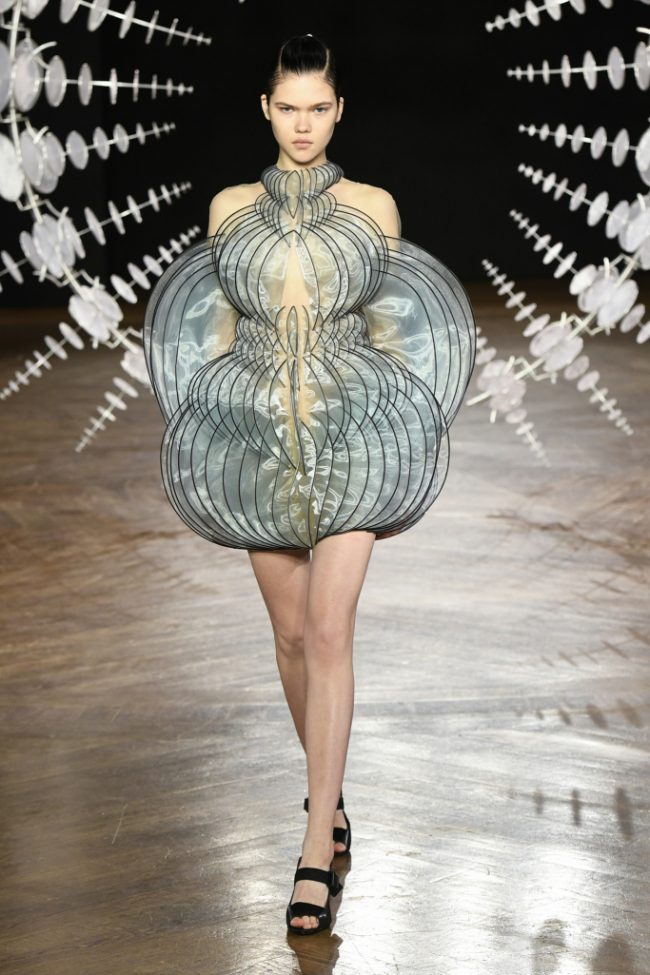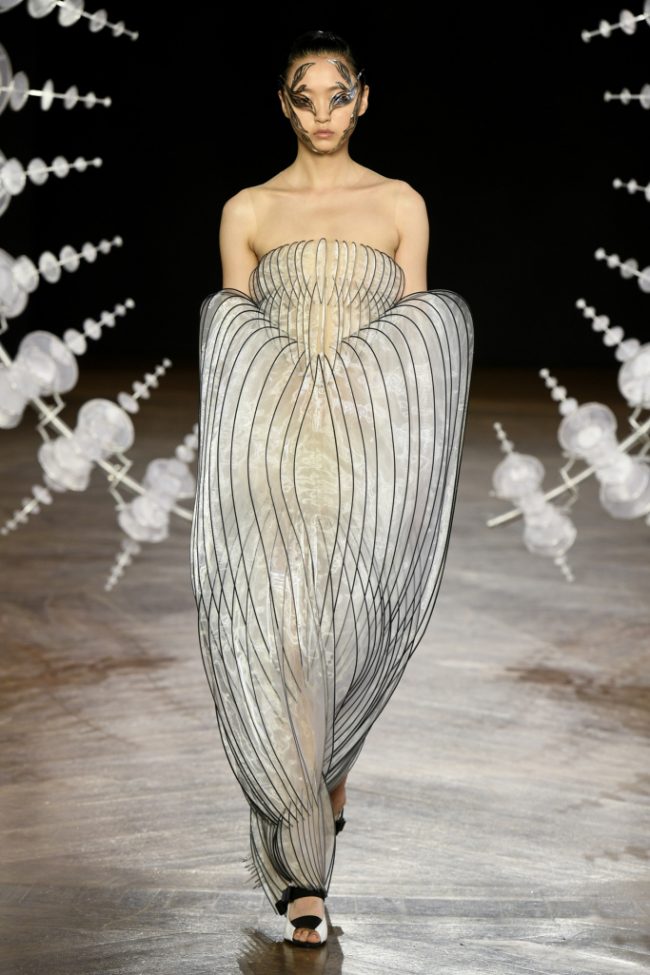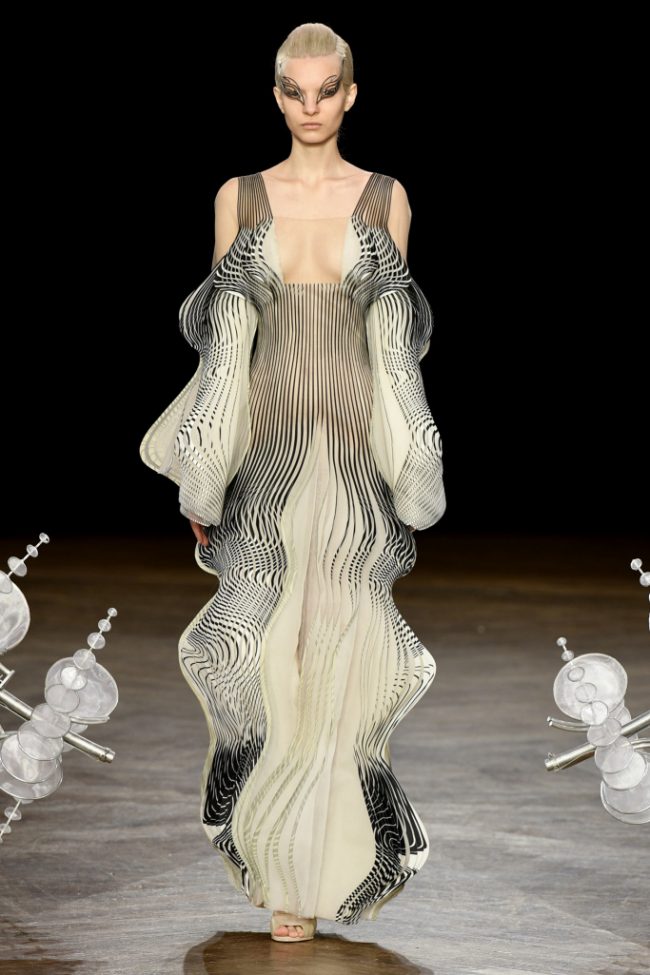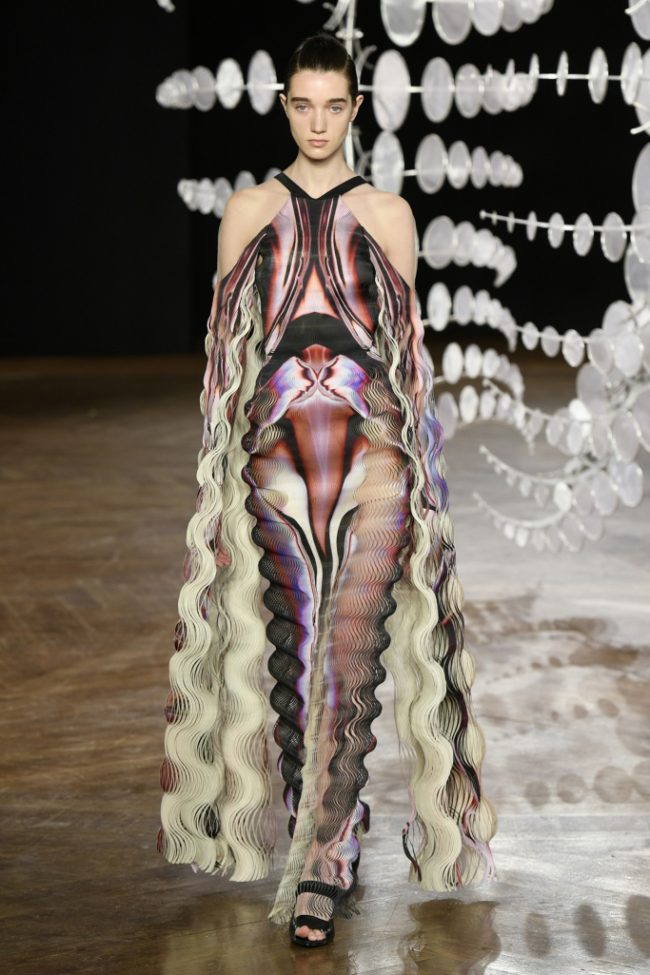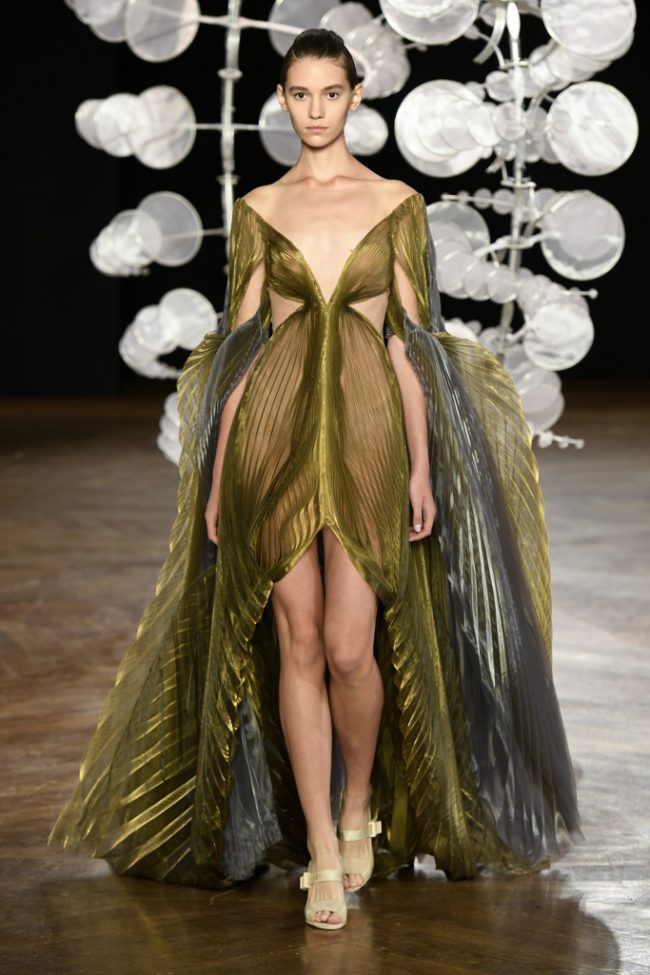 Couture is always among our favorite genres to review. It is typically over the top, rich, brilliant, and imaginative elegance, we can't wait to see what success of excess comes of the runway. Unfortunately, fall 2019 fell very flat- even the overall tailoring was boring and pedestrian. While many of the designers did a nice job with innovative textiles, the lack of fur for fall was appalling. Not only is fur top drawer luxury, it's sustainable, and very hard to work with. Only designers like Lagerfeld and Basso have really pushed the boundaries in creative fur design, why aren't any of these other "famed" designers stepping up? Sad commentary on fashion, indeed.