FALL 2019 New York Fashion Week Trends Recap – PART 1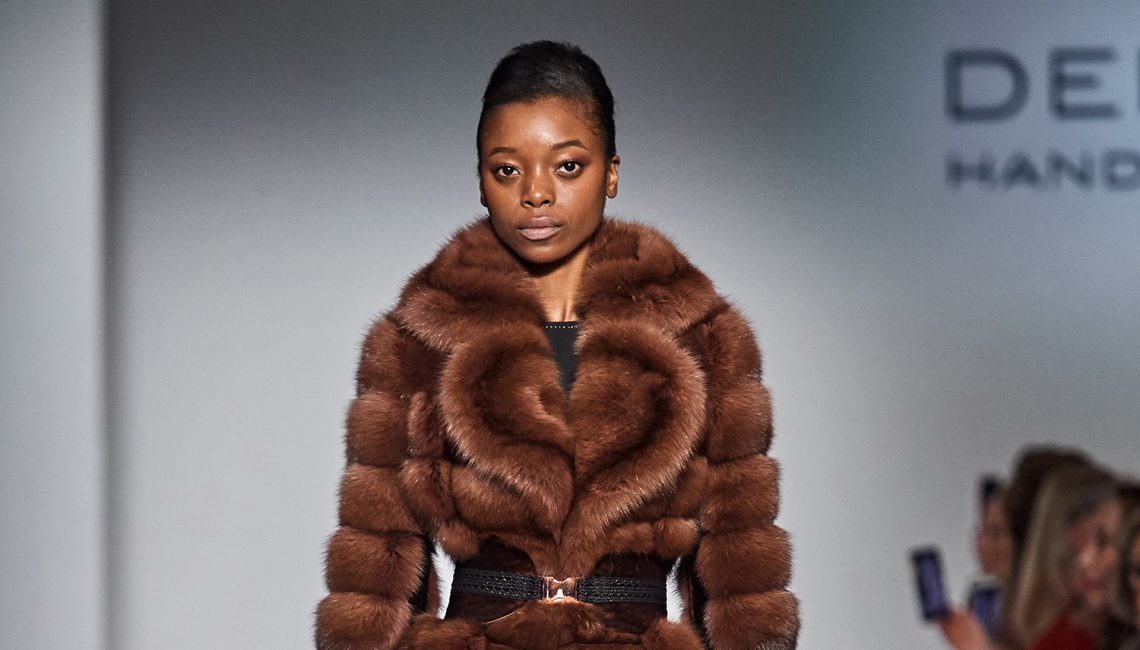 We've fallen in love with fall fashion all over again! The Fall 2019 New York Fashion Week collections were a sight to behold. All the power house hitters were on full display showing us just how fashion should be! One interesting take away, having withstood 4 Polar Vortexes, and a definite trend towards colder and colder winter temperatures;  designers are recognizing the value of real, natural fur as the ultimate cold weather armor.    Faux fur may seem attractive but will it do the job of keeping them warm? Natural fur has a versatility, flexibility, and warmth that customers have grown accustomed to.  And the inherent instant read of luxury and visual interest that natural fur brings is hard to replicate. Add to that the environmental benefits that come with  natural, sustainable materials like real fur and the choice is easy for designers and consumers alike.   Luxury designers realize the unstoppable demand for fur and gave us plenty of options to choose from for fall 2019.
Join us as we review the good, the bad and the ugly from the runways of New York.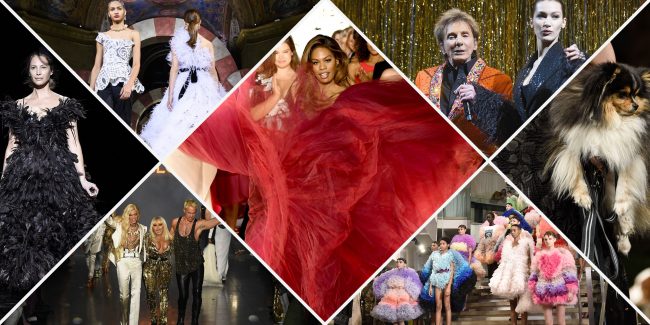 Kobi Halperin is a case in point. Using plush shearlings backed with polished leather, his outwear added depth and richness to a bohemian vibe. These were pleasing aesthetics for a cross section of multi generation fashionistas.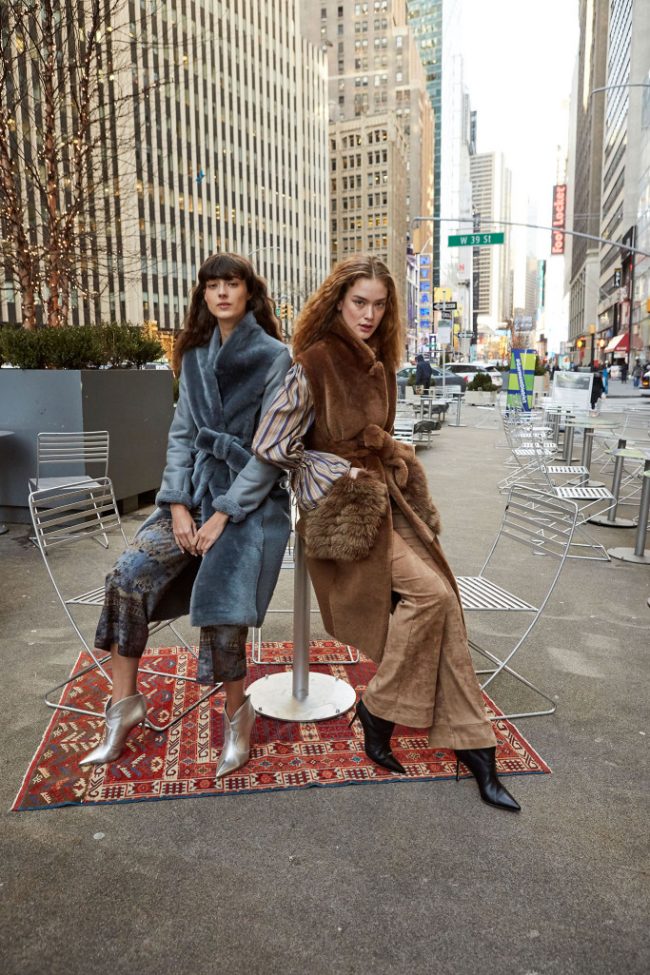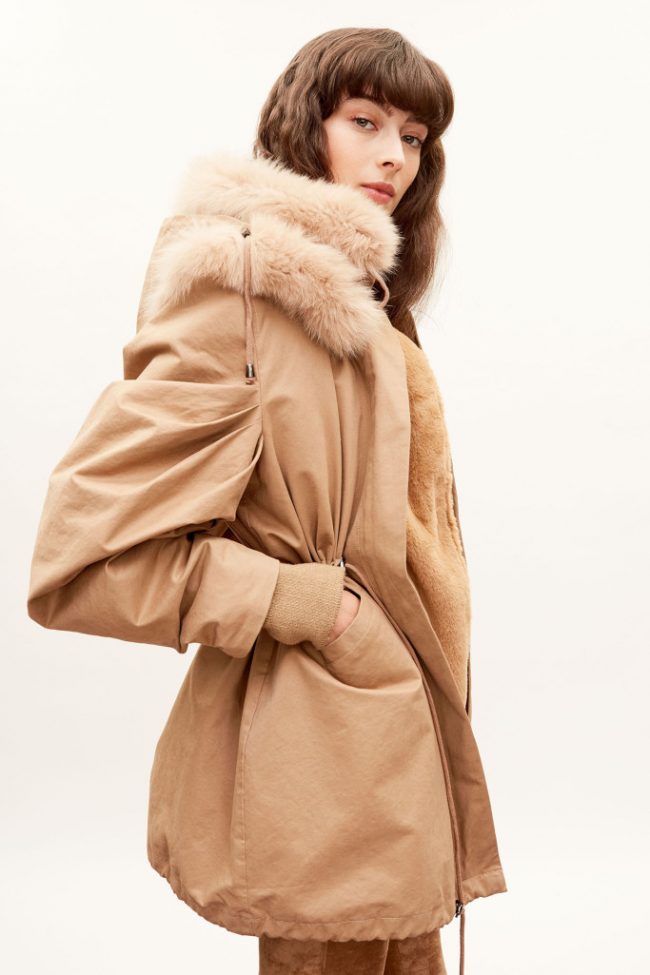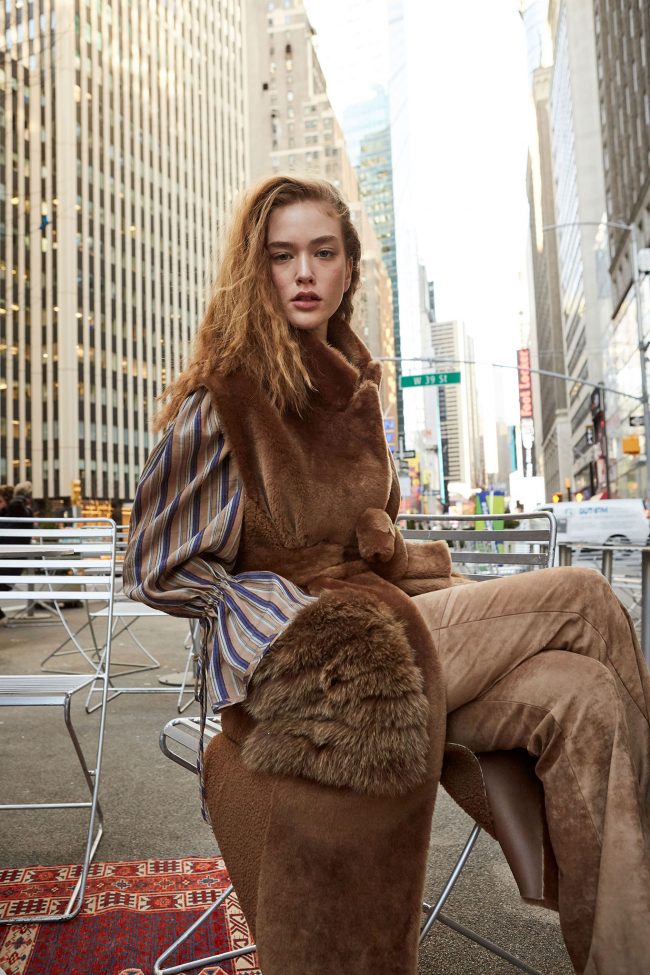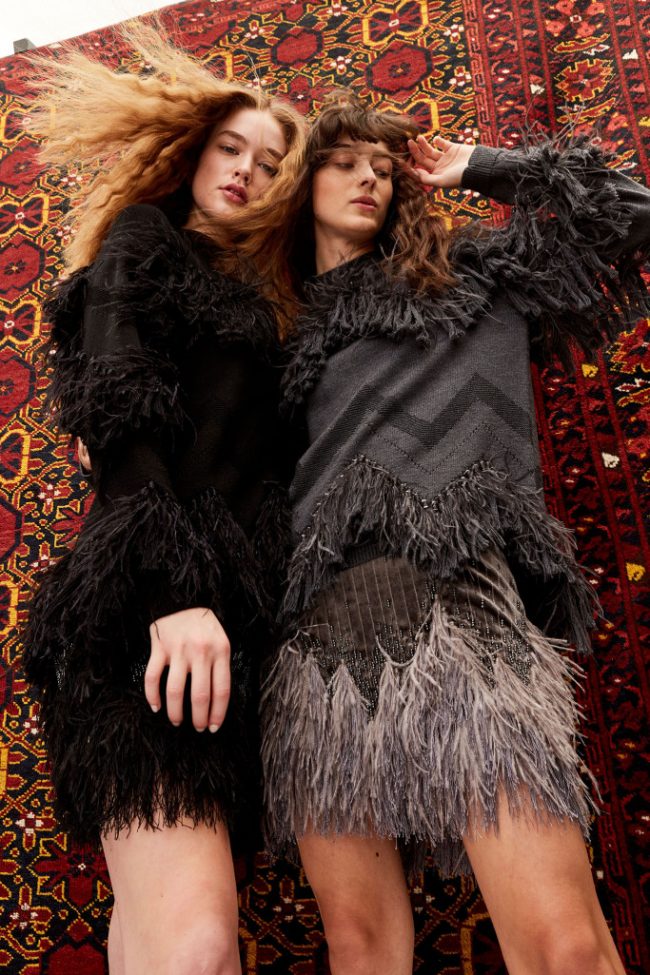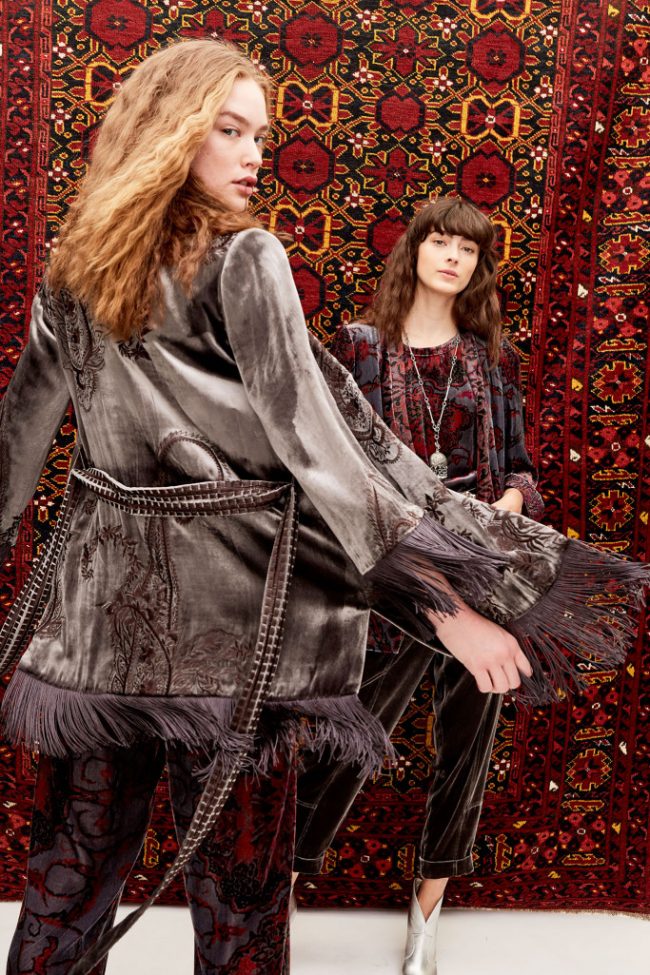 Just when you think there's nothing else that can be done to highlight the beauty of  natural fur, Dennis Basso drops  a new collection and moves the goal post a little further! The king of all things awesome and furry, he also used shearling to complete his RTW looks. Lots of fluffy fur trims added that irresistible "touch me" quality. Sleek broadtail makes an easy luxe  RTW statement in skirts and jackets.  True to Basso's brand DNA, he never forsakes his highly discriminating  luxury client. For them, sable was shown like it was commonplace, but we know it's anything but…..!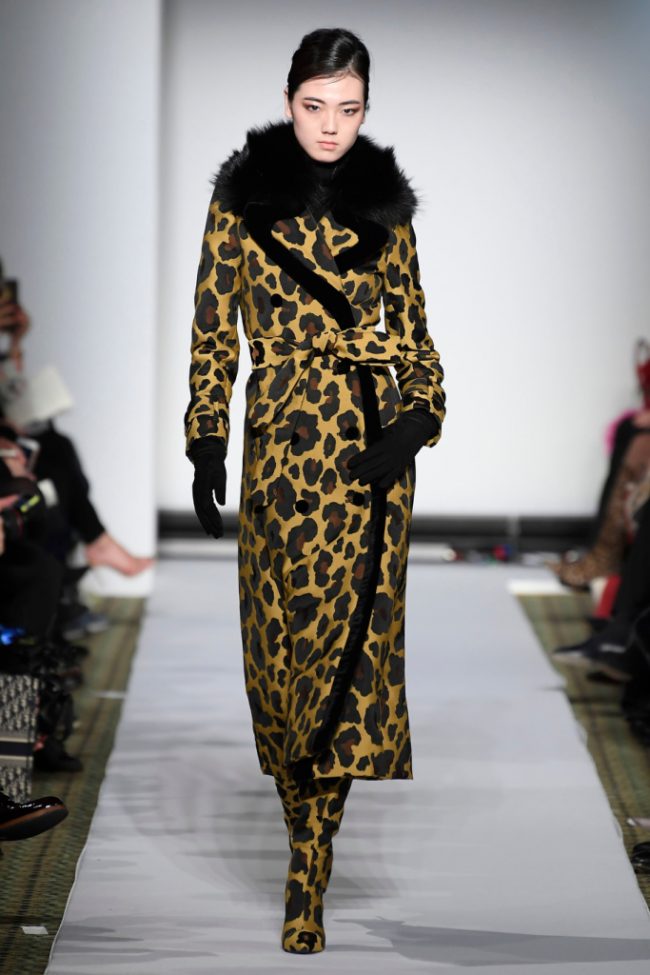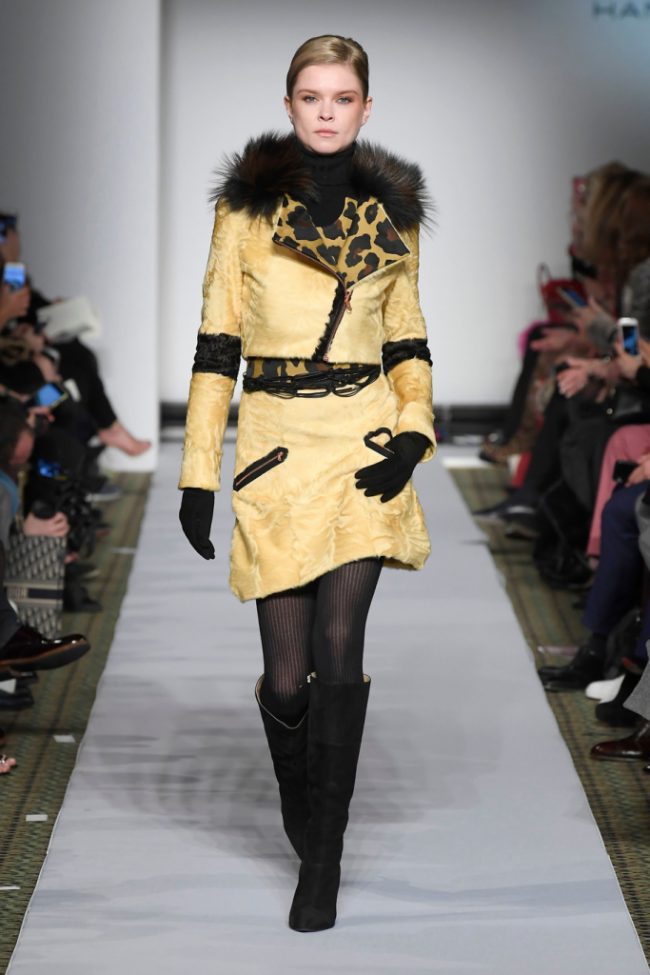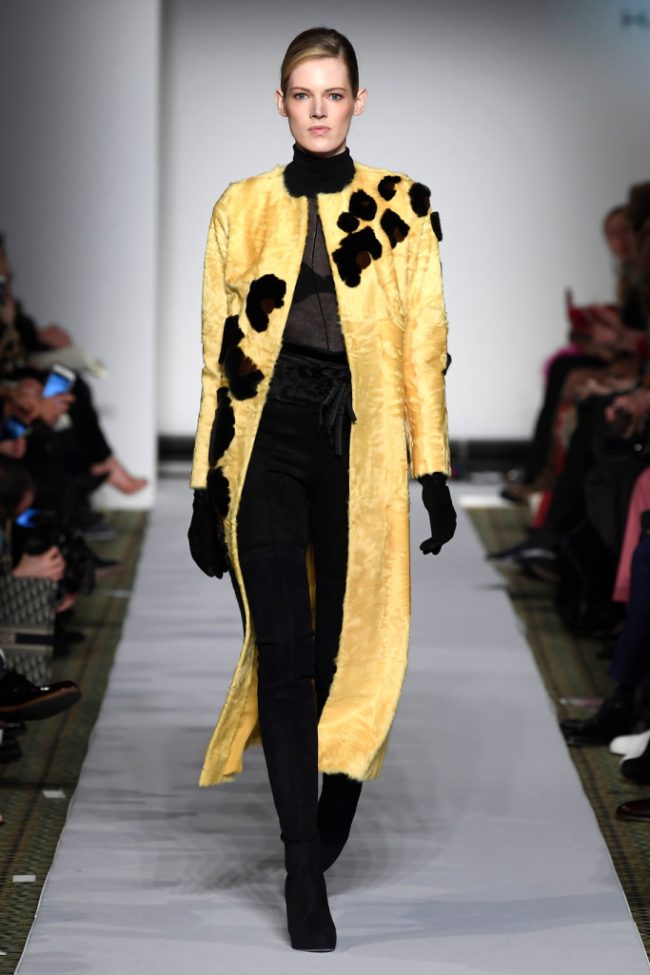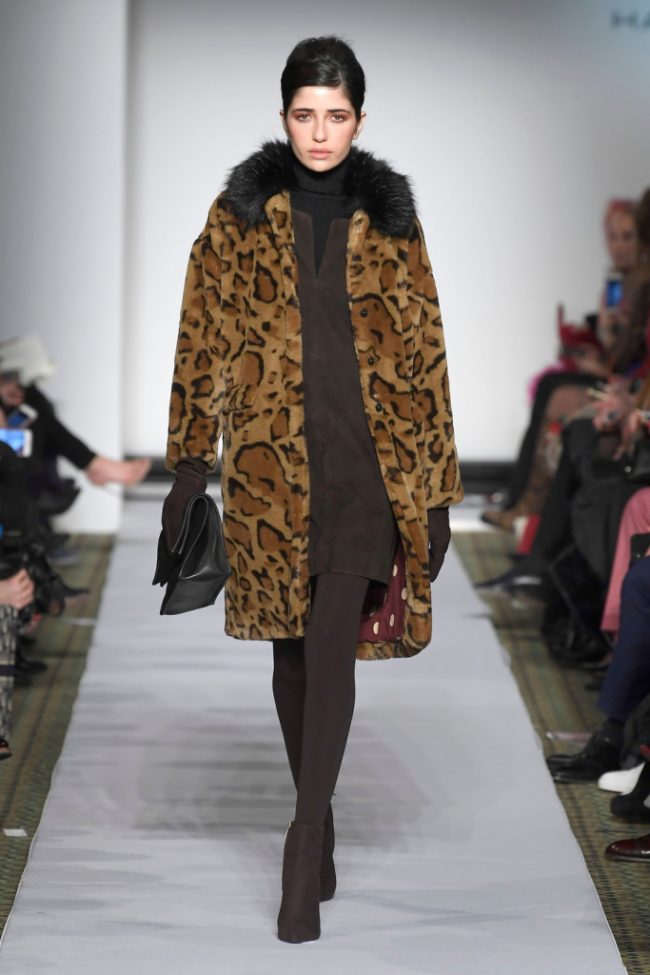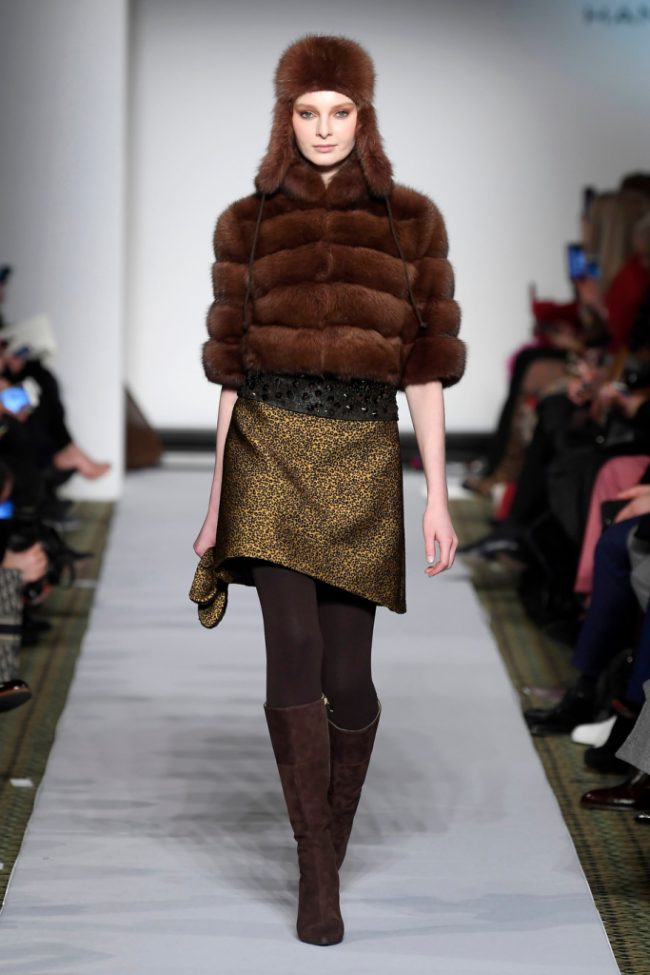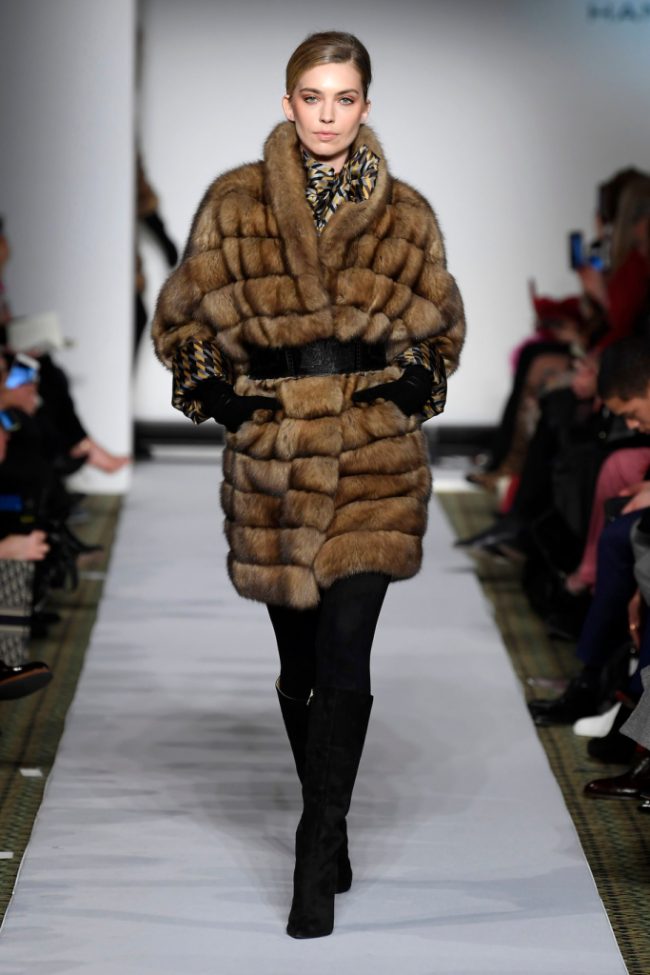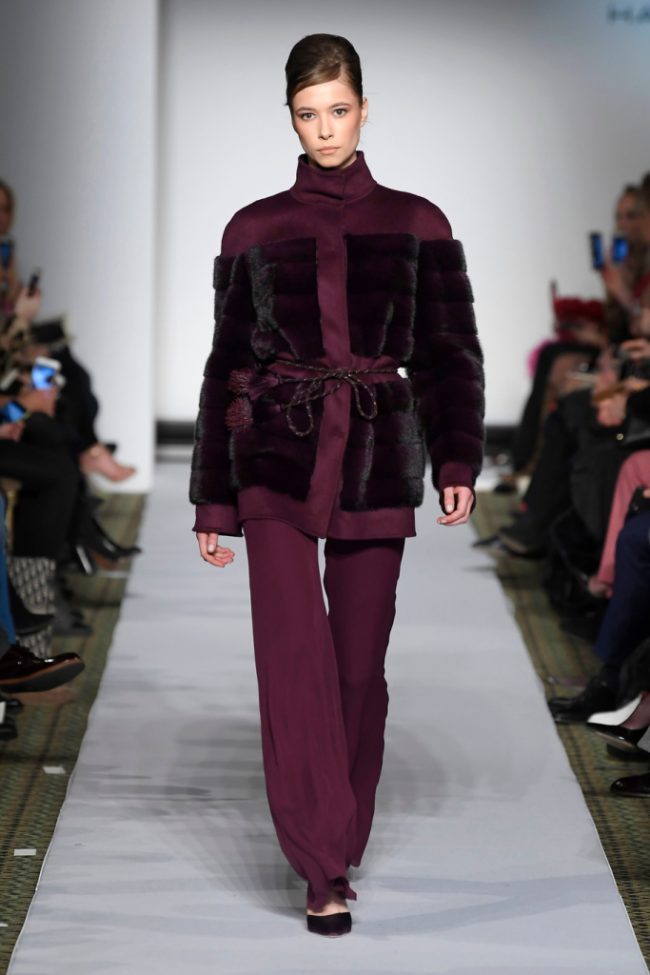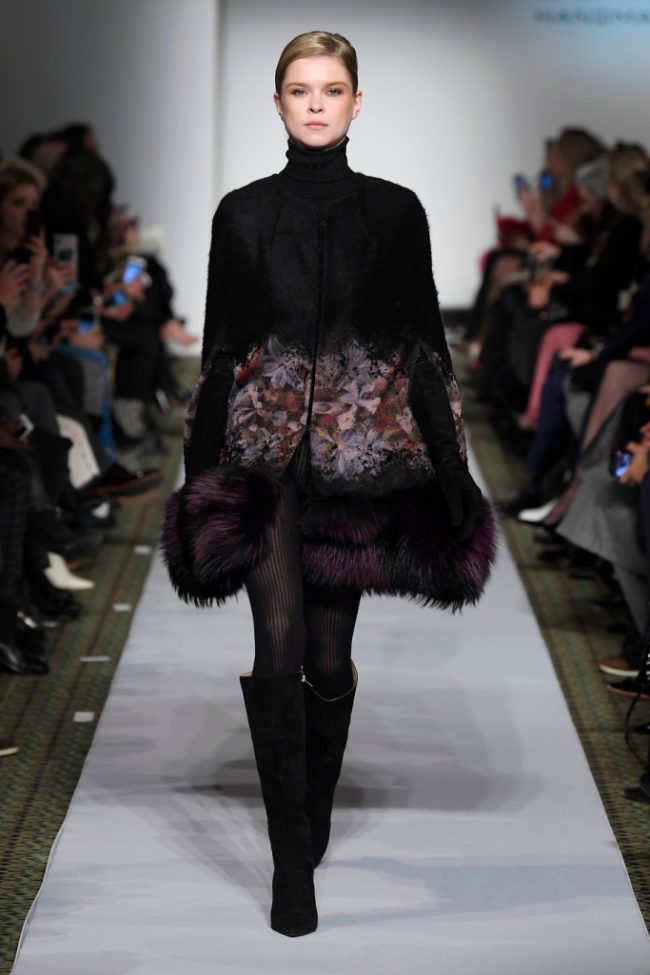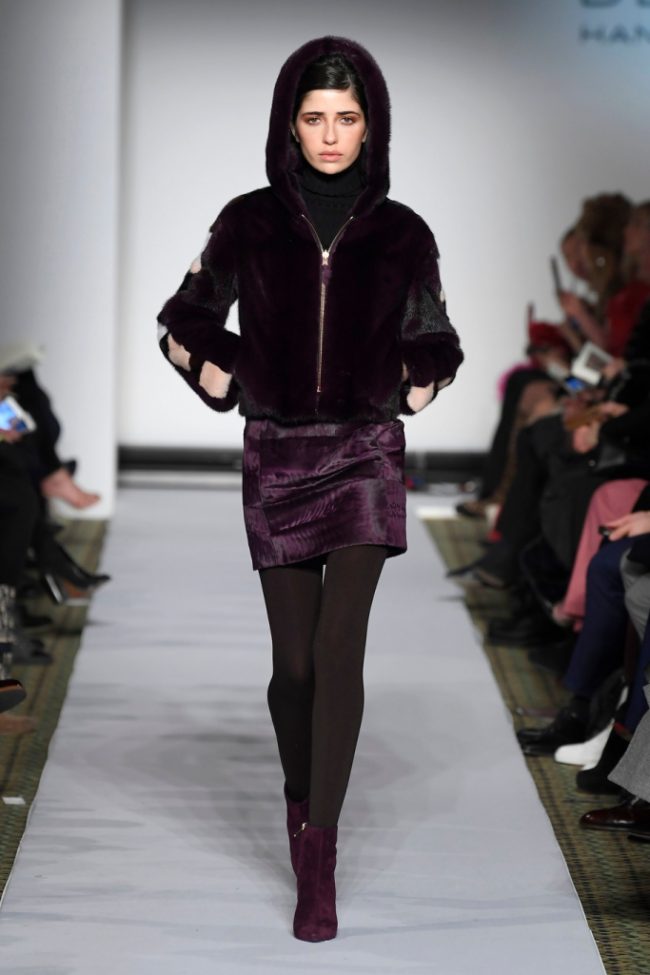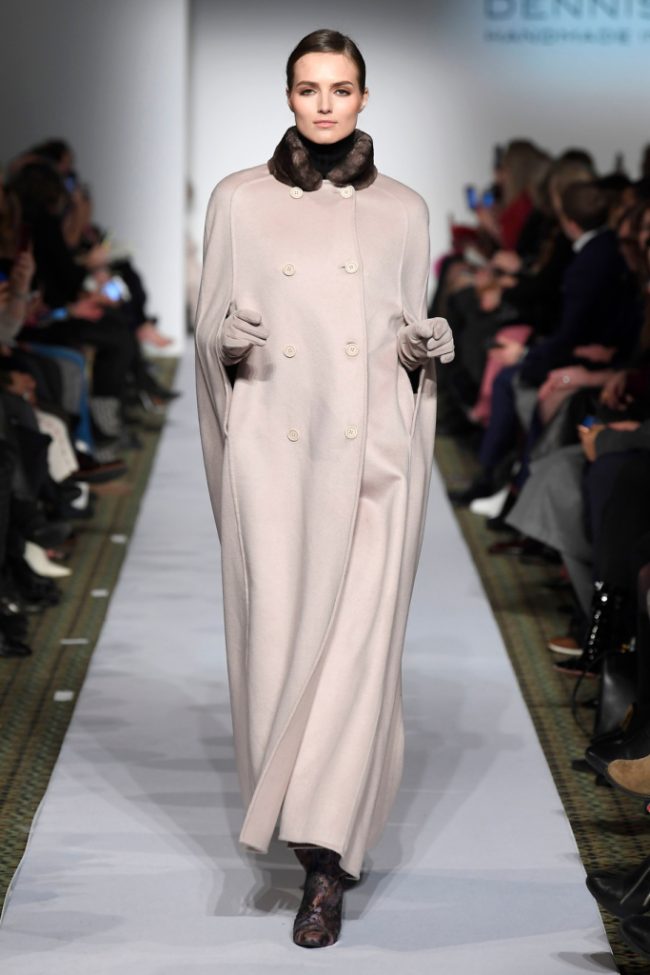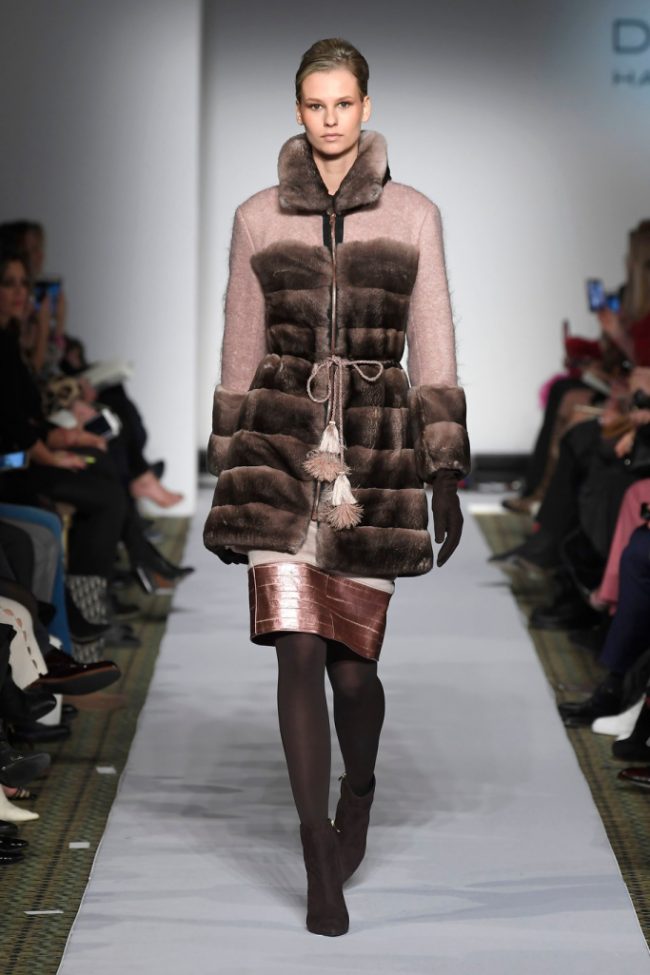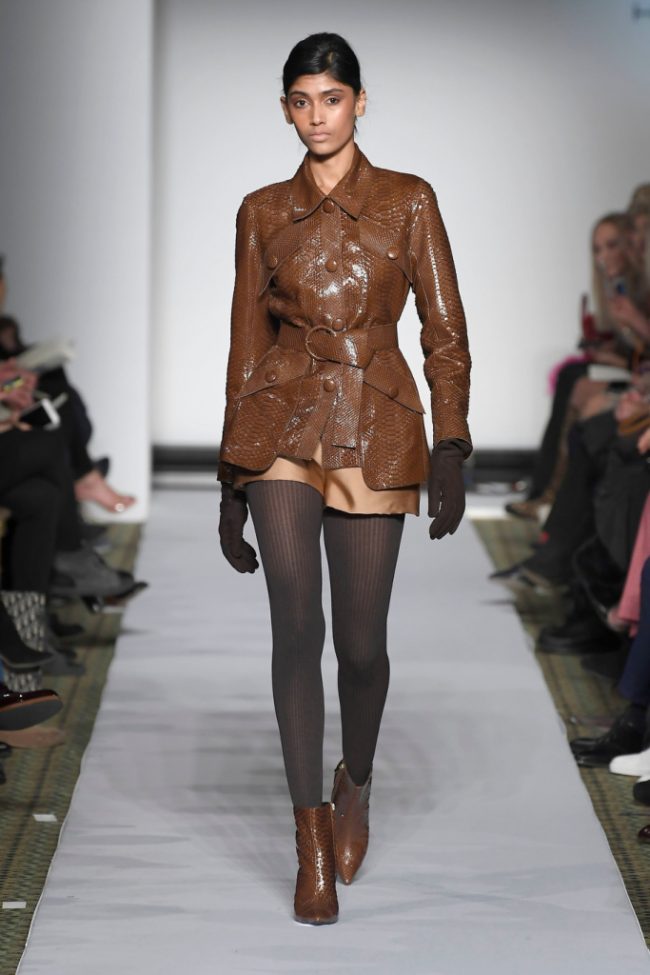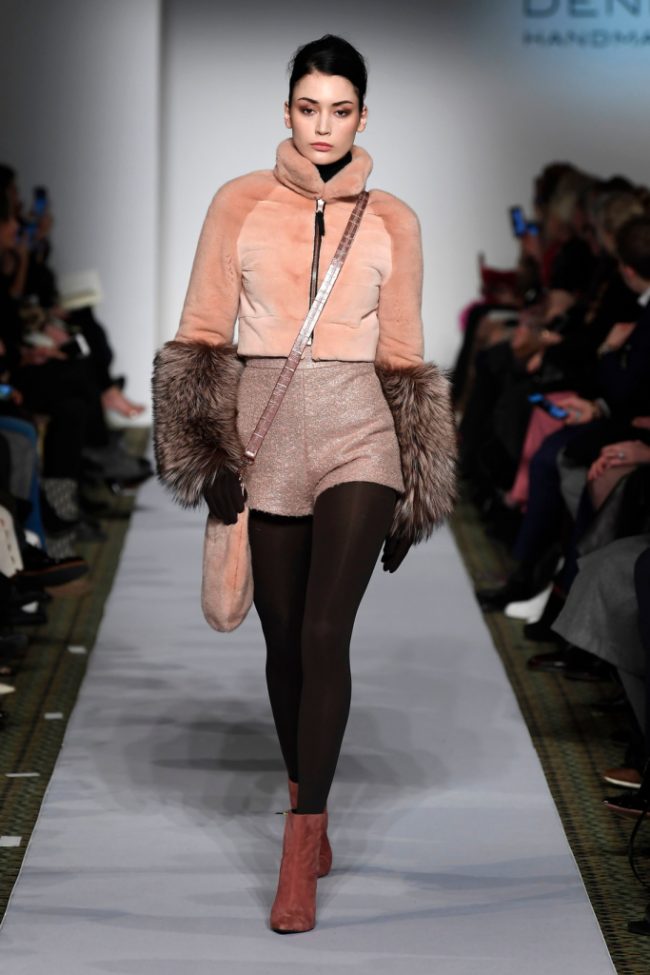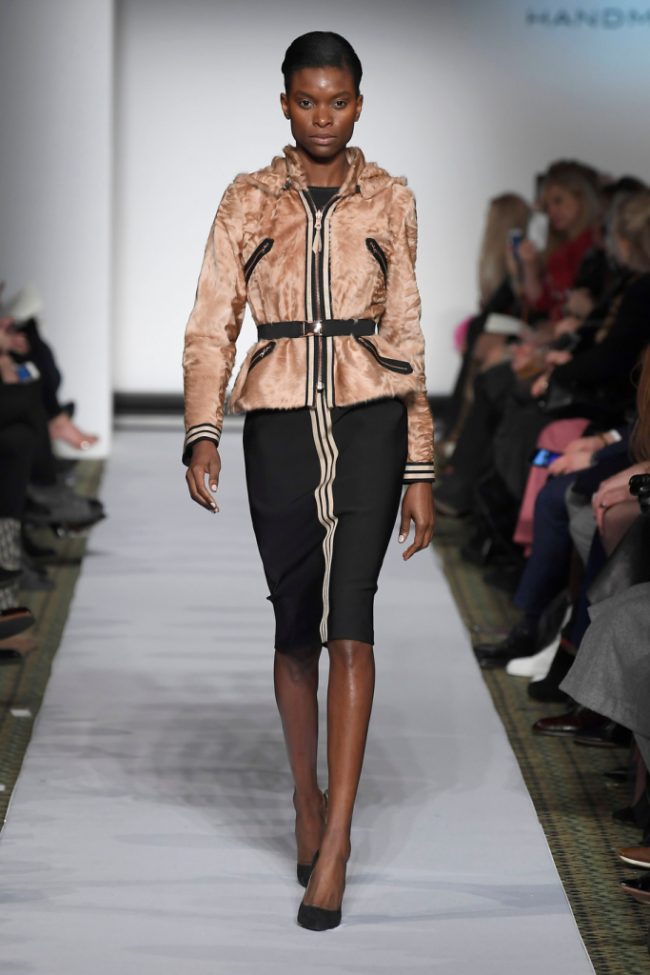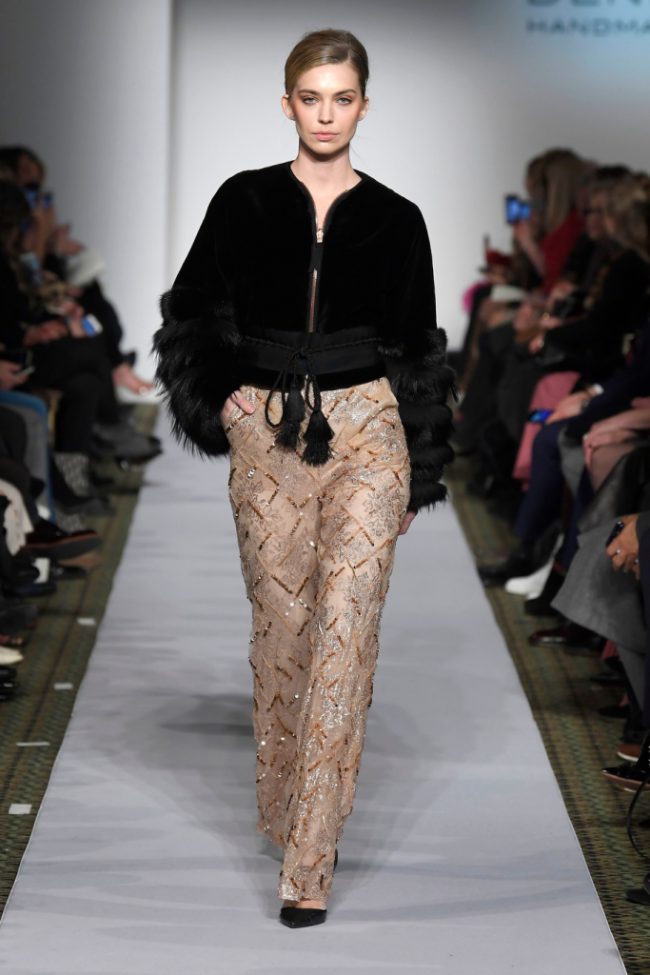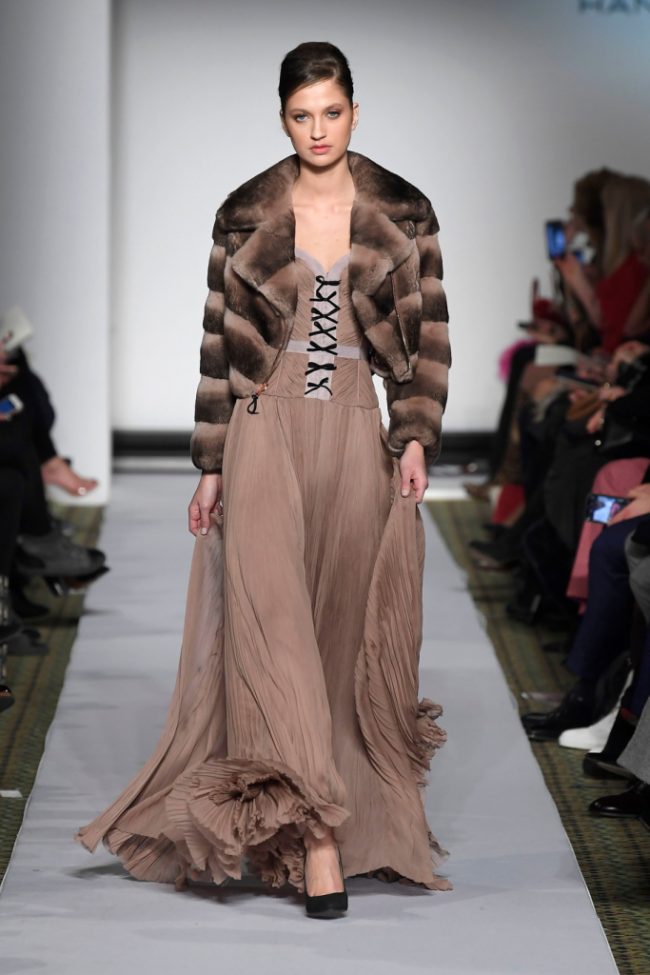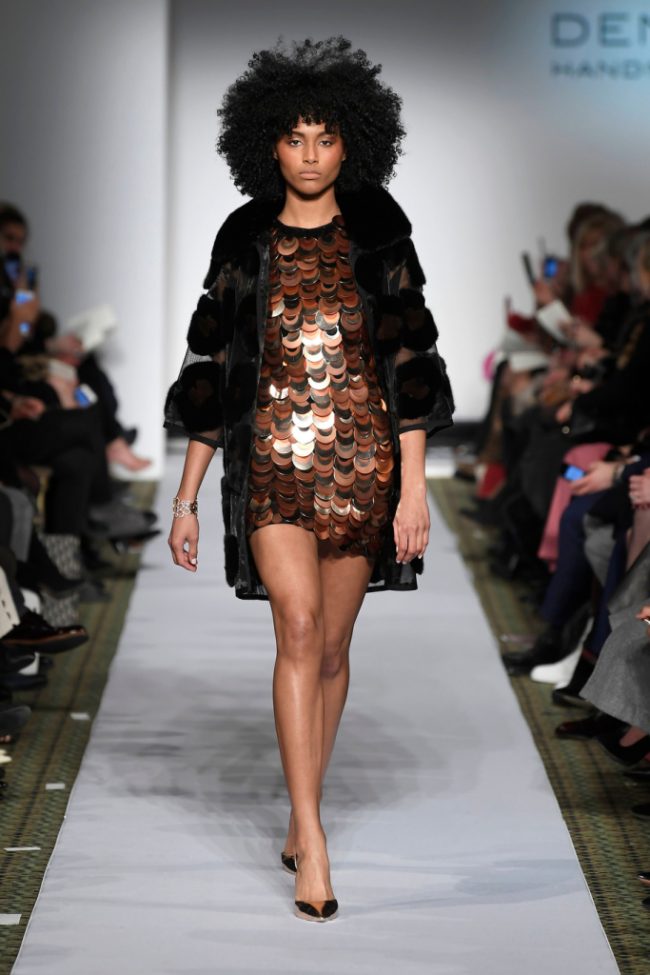 Cushnie's RTW collection was for a lady who wants to paint the town red….or purple….or pink! Regal, royal colors gave a visual pop but, when used for shearlings and Mongolian lamb fur, it was fashion with a bang!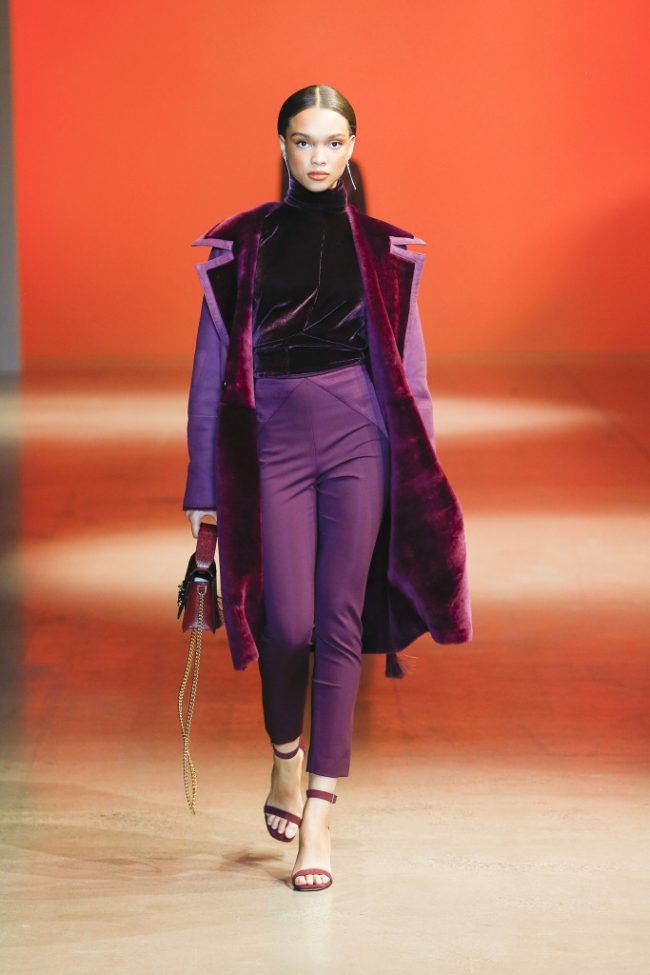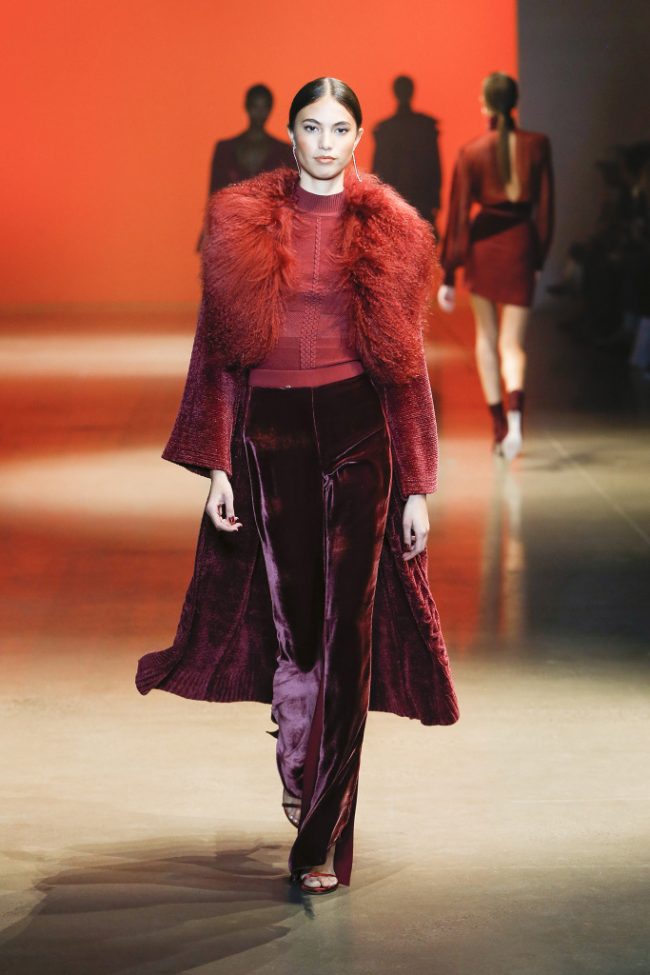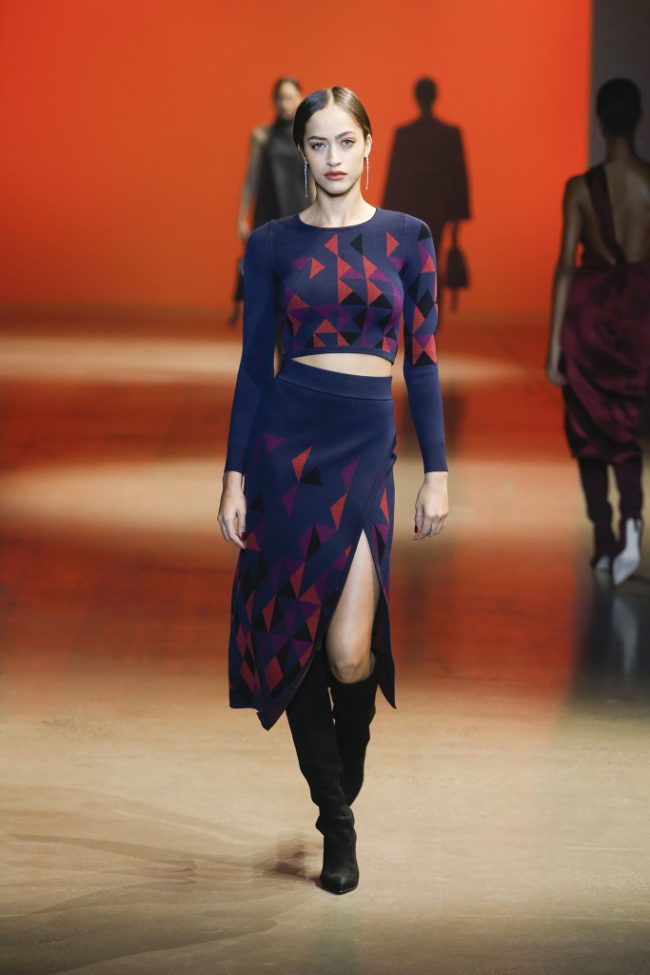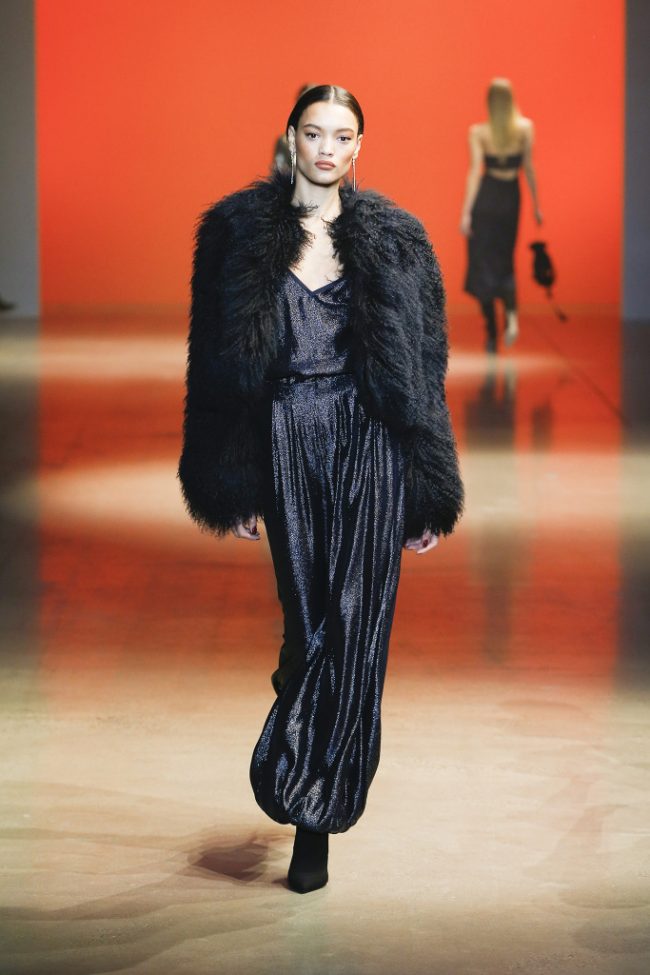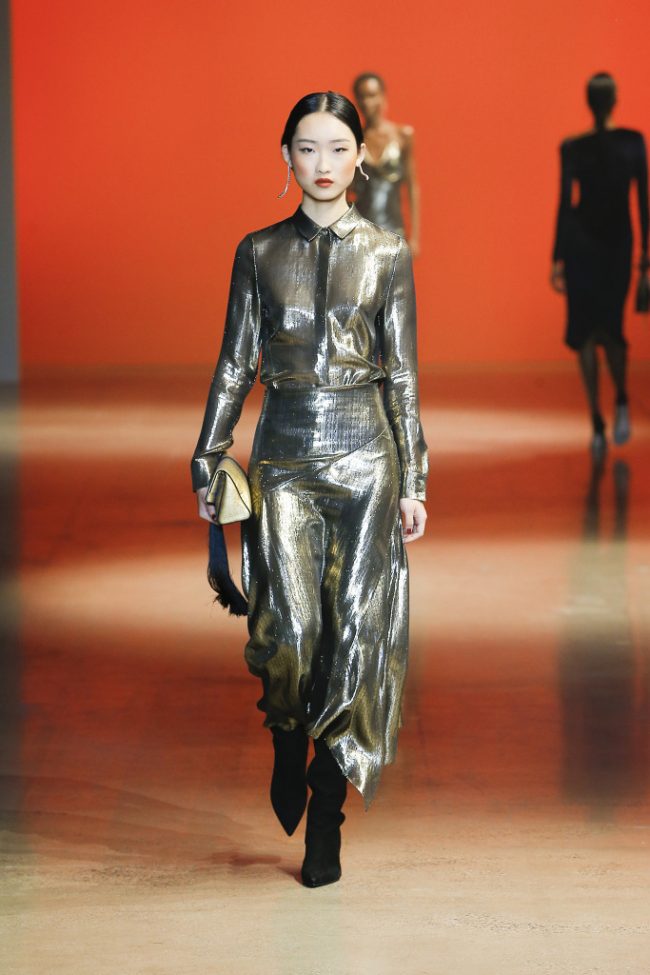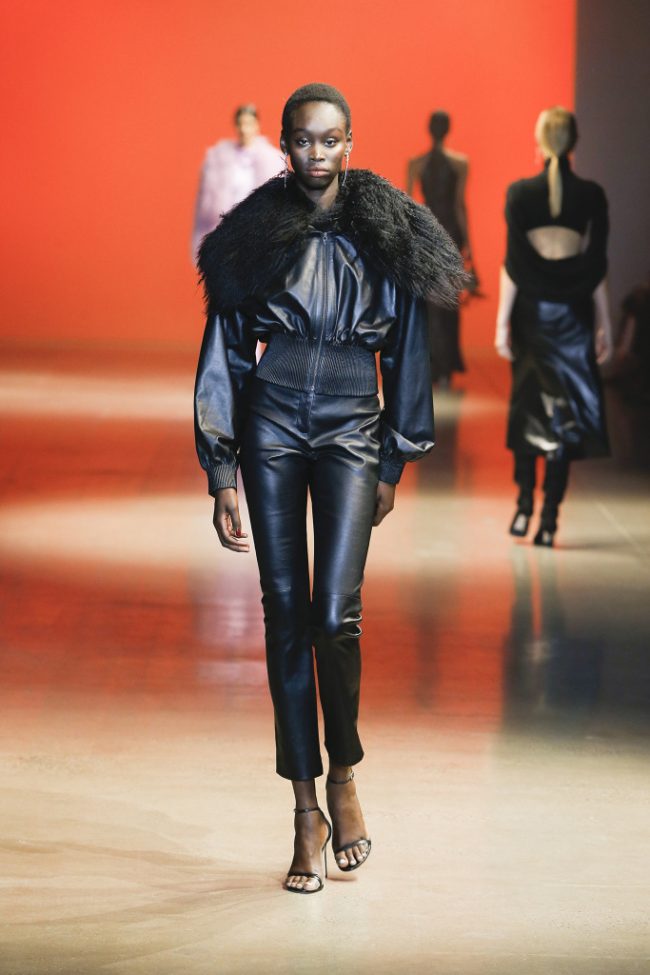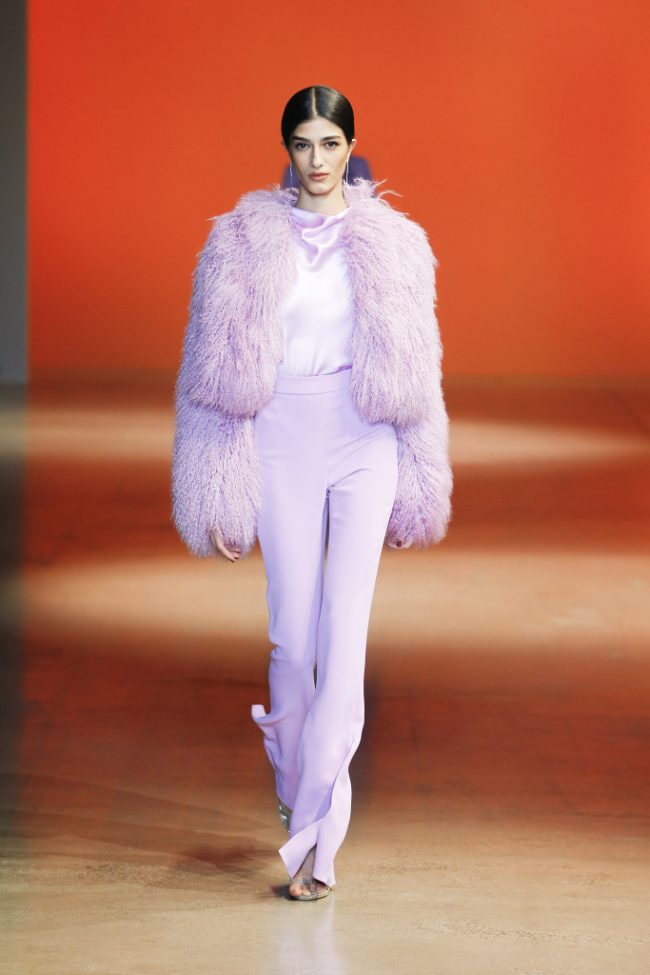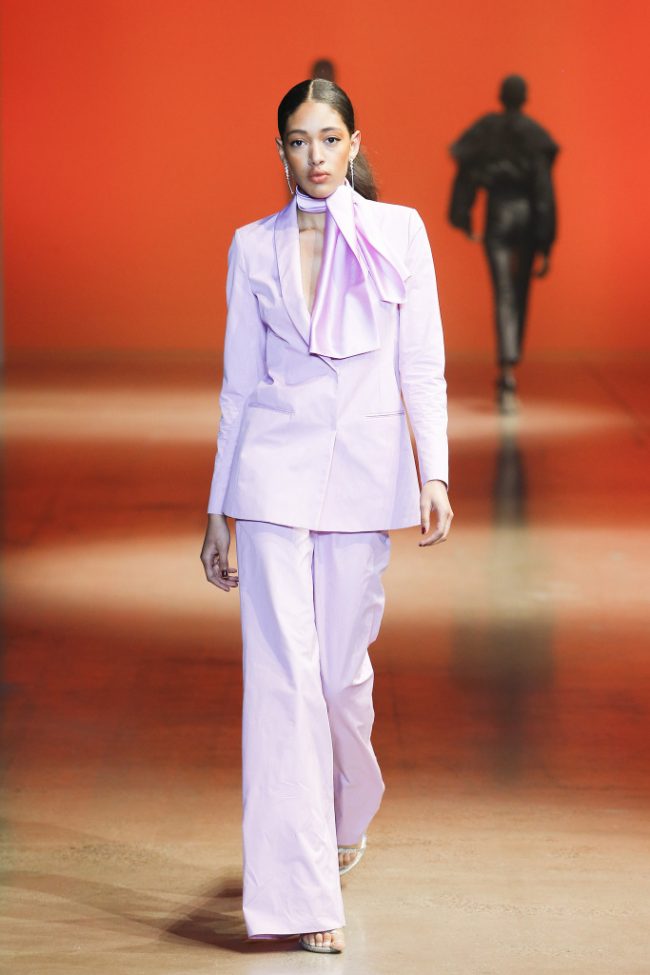 Eckhaus Latta and Opening Ceremony both used muted, tonal shearlings with a his and hers versatility regardless of the color palette. Chubby coats, belted strollers, and vests were among the effortless styles that will be making their way into some lucky girl's wardrobe rotation this coming fall.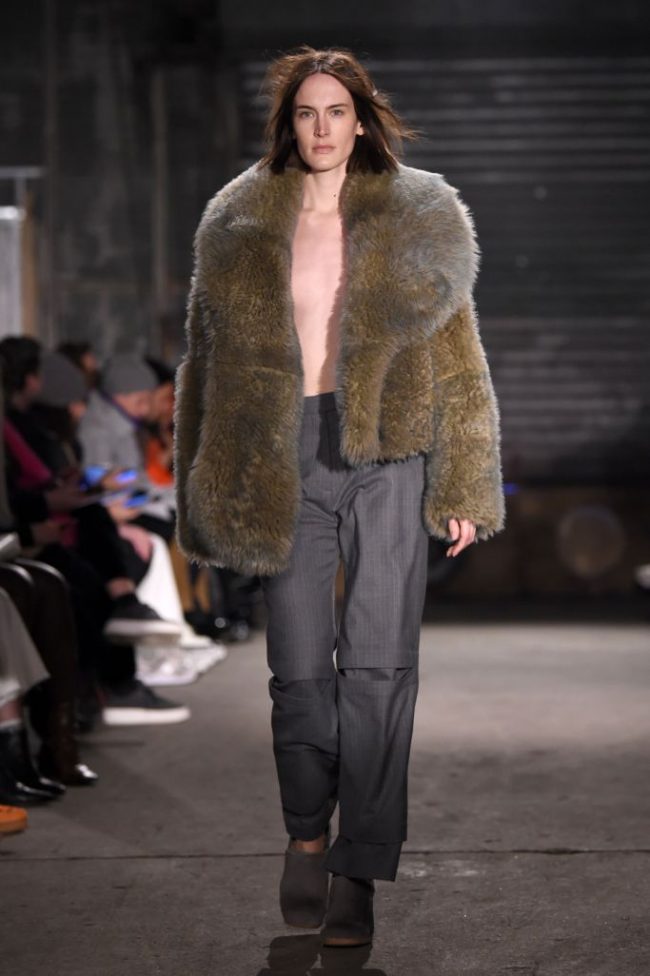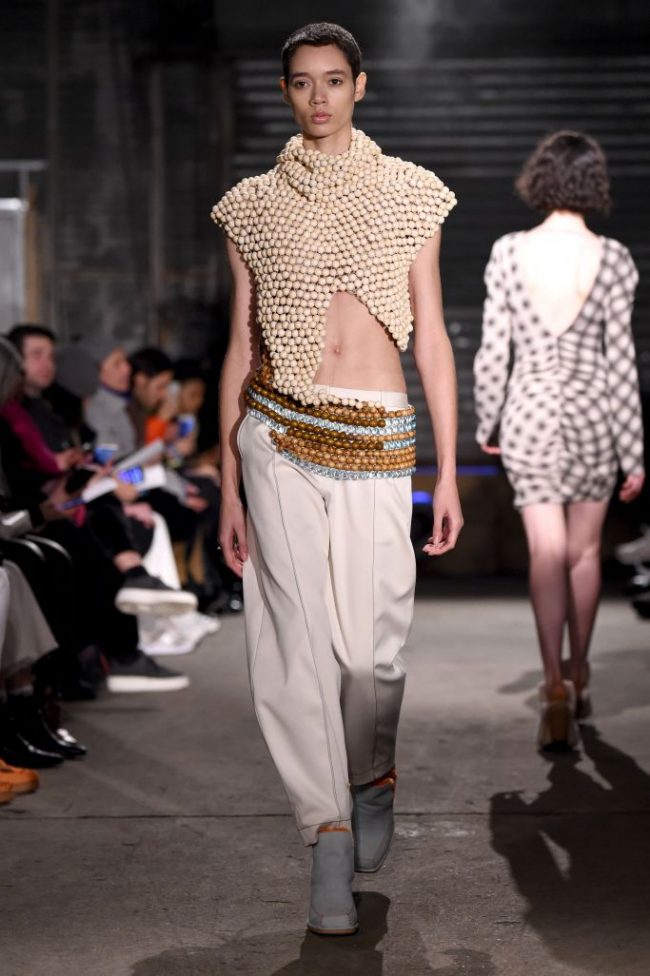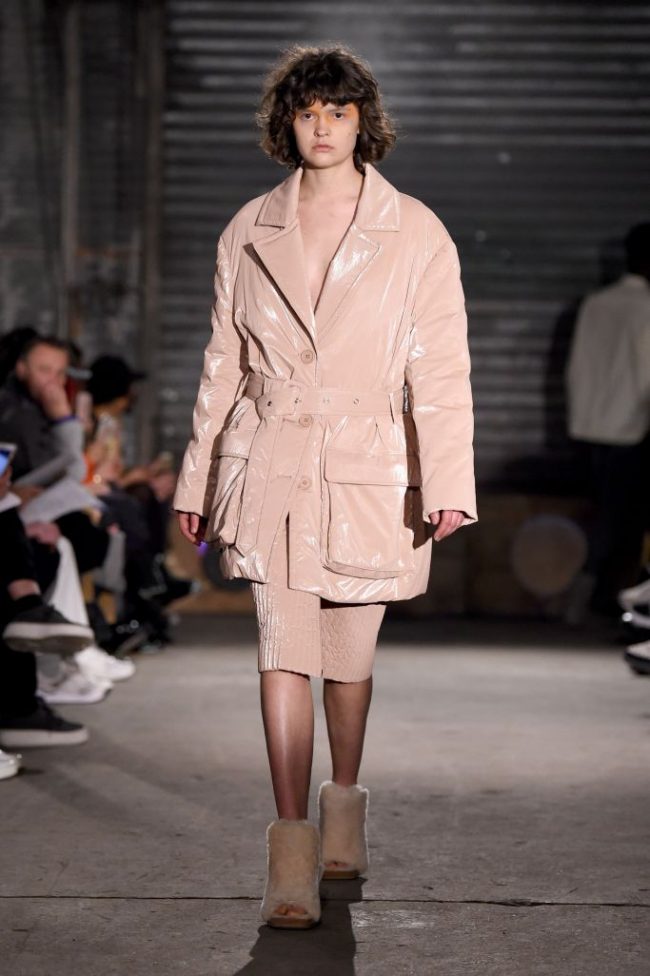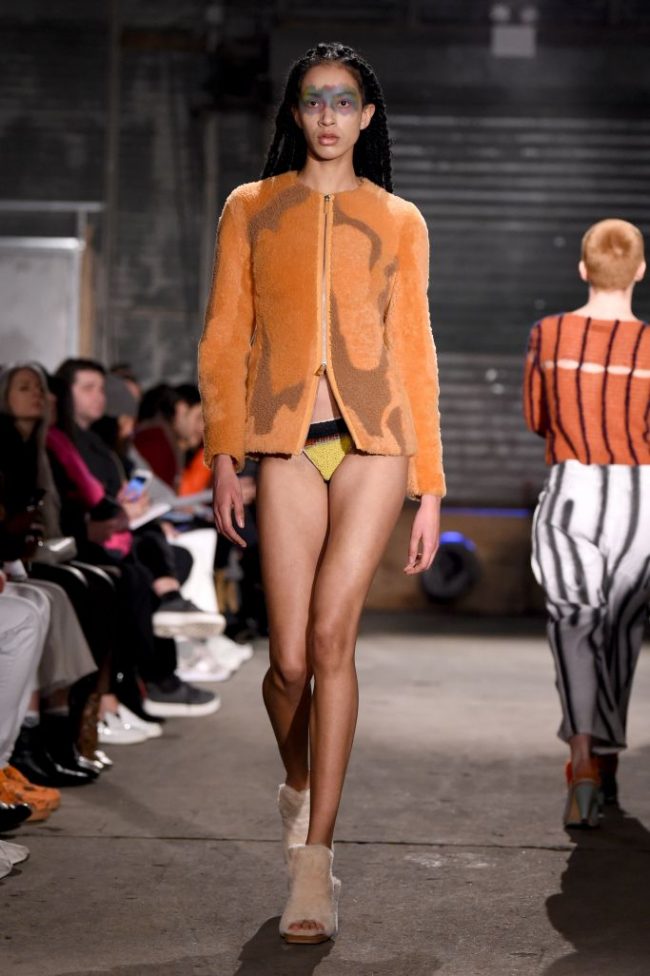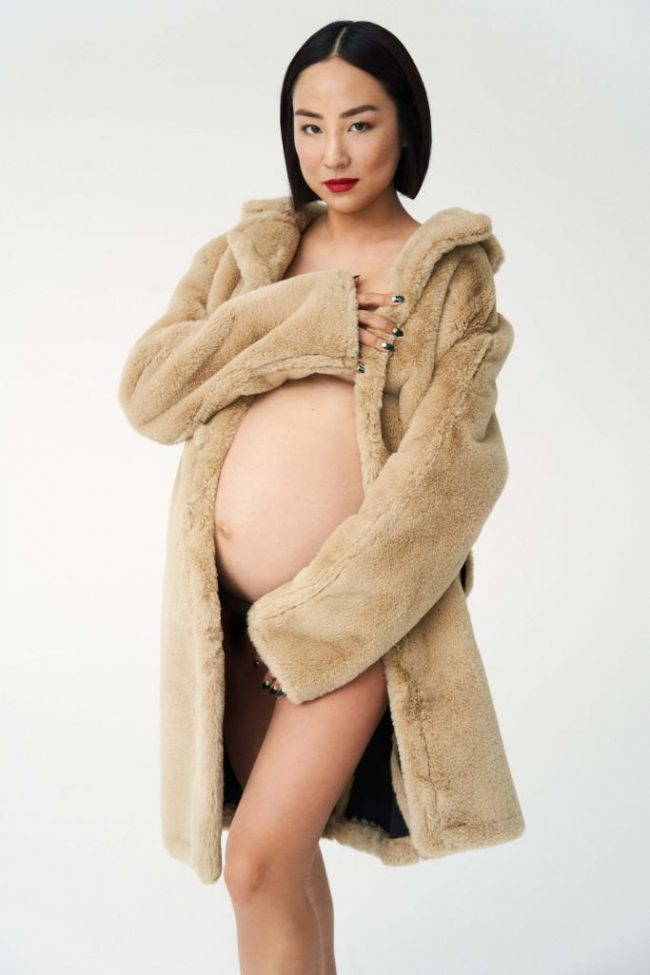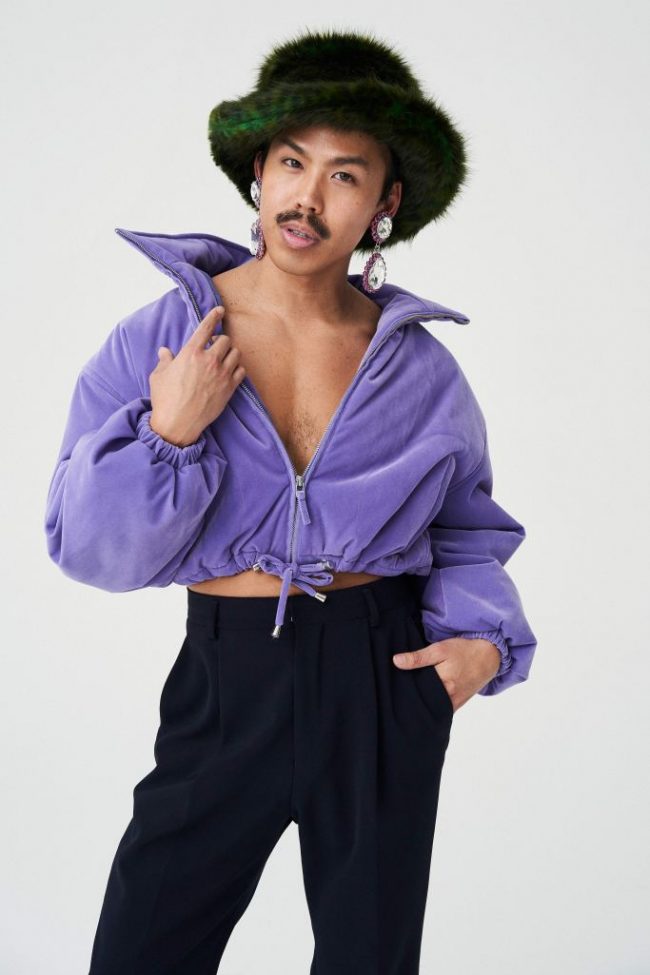 Longchamp's fall 2019 RTW was the perfect example of a brand which stays true to luxury. Their RTW always has an approachable, wearable ease to it And while one might fear they'd cave to faux for its loud voice in today's mainstream media…..Longchamp raises the bar in the finest natural textiles of leather and lamb.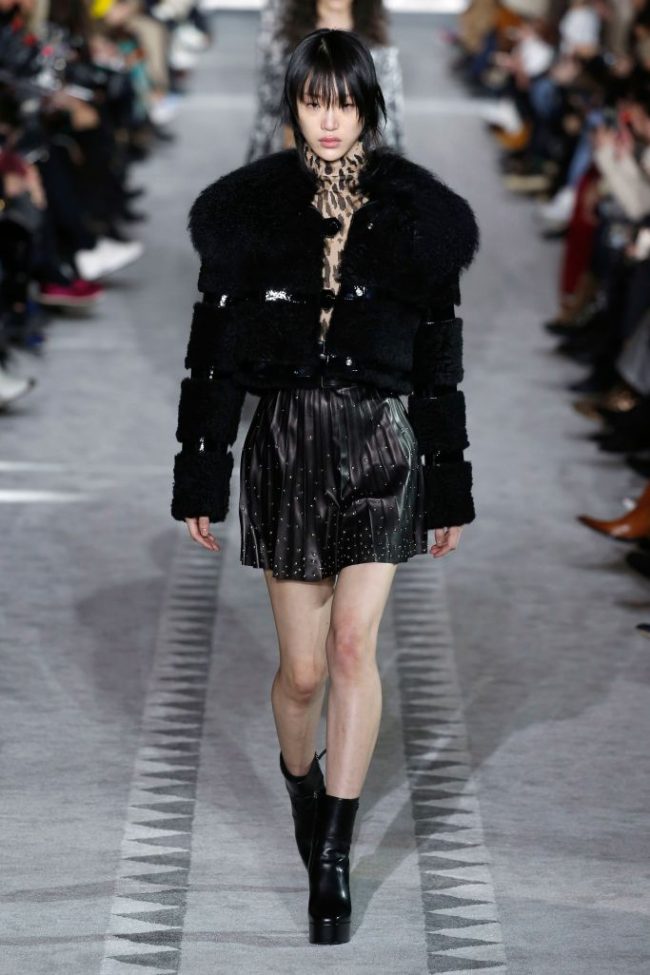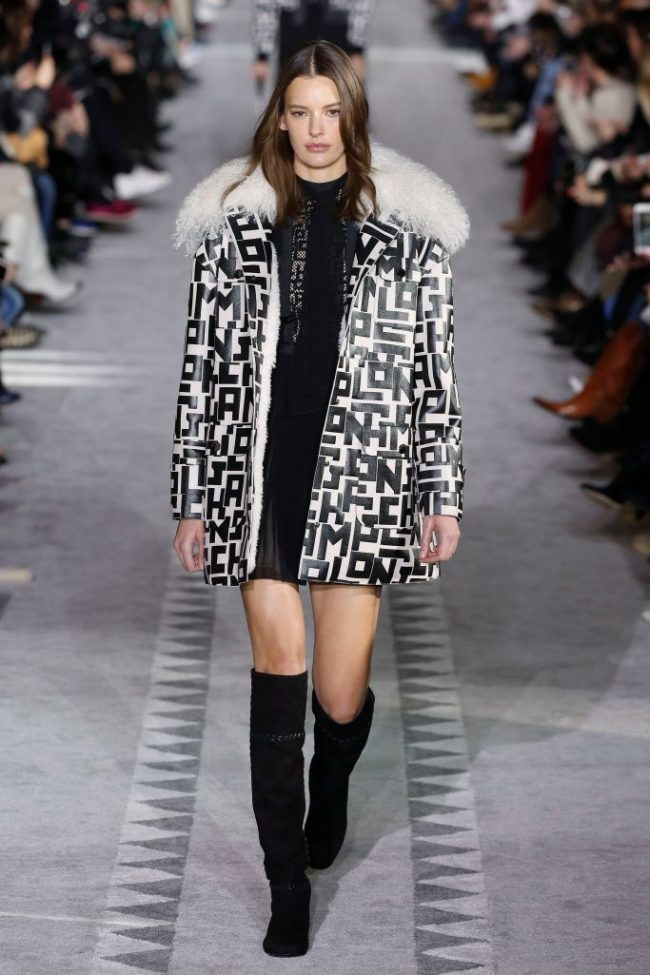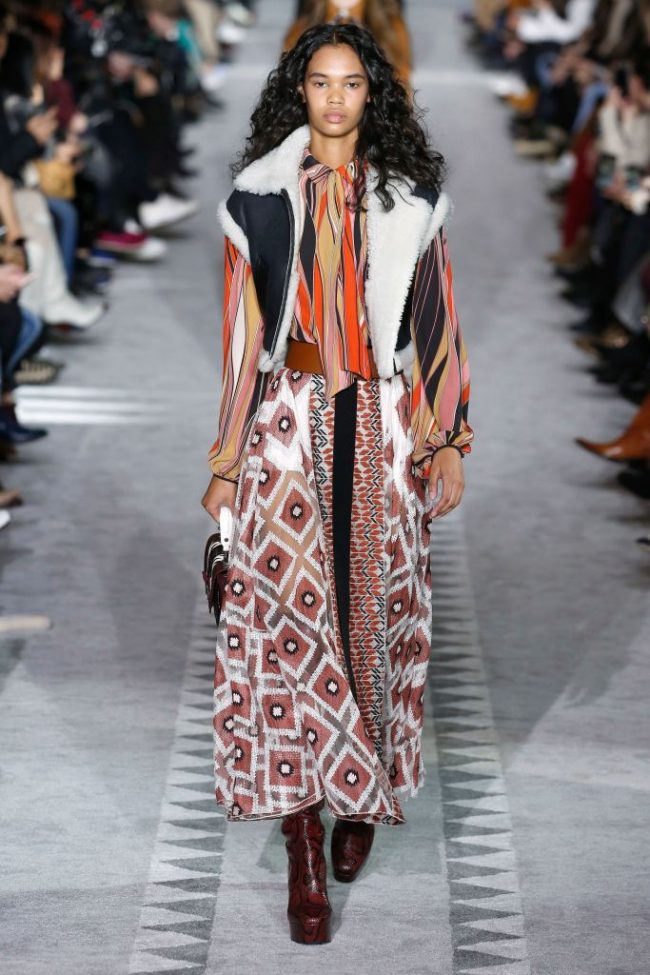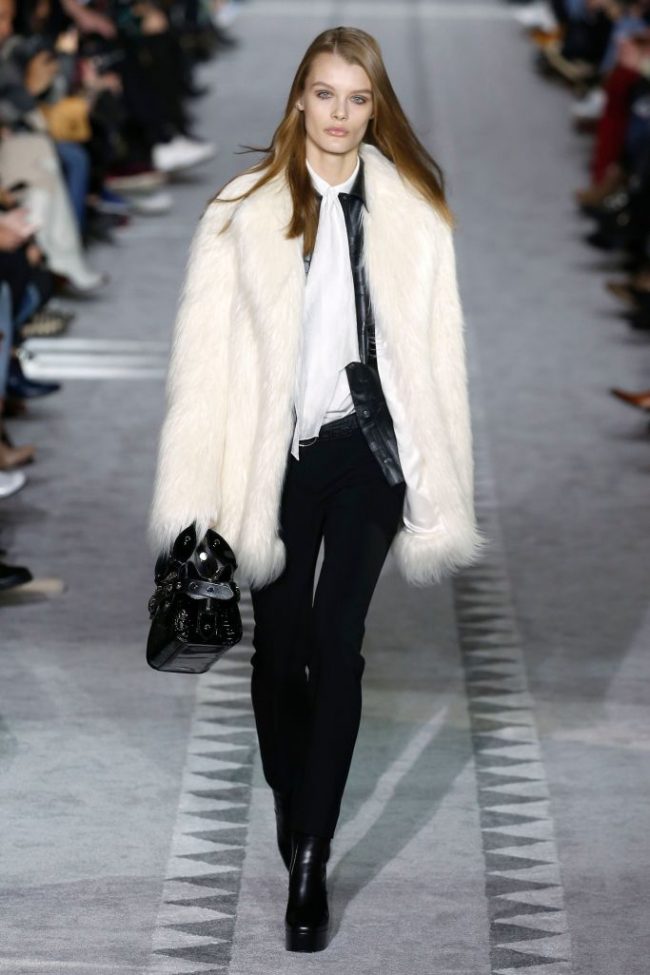 Carolina Herrera's fall 2019 RTW collection was jammed with technicolor silk patterned caftans fit for retirement in Palm Beach, or PB for those lucky enough to call it home. Not only did it not make sense for fall, but it was a stark departure from Herrera's signature luxury, ladylike designs. And, without a hint of fur….this show was an unexpected miss.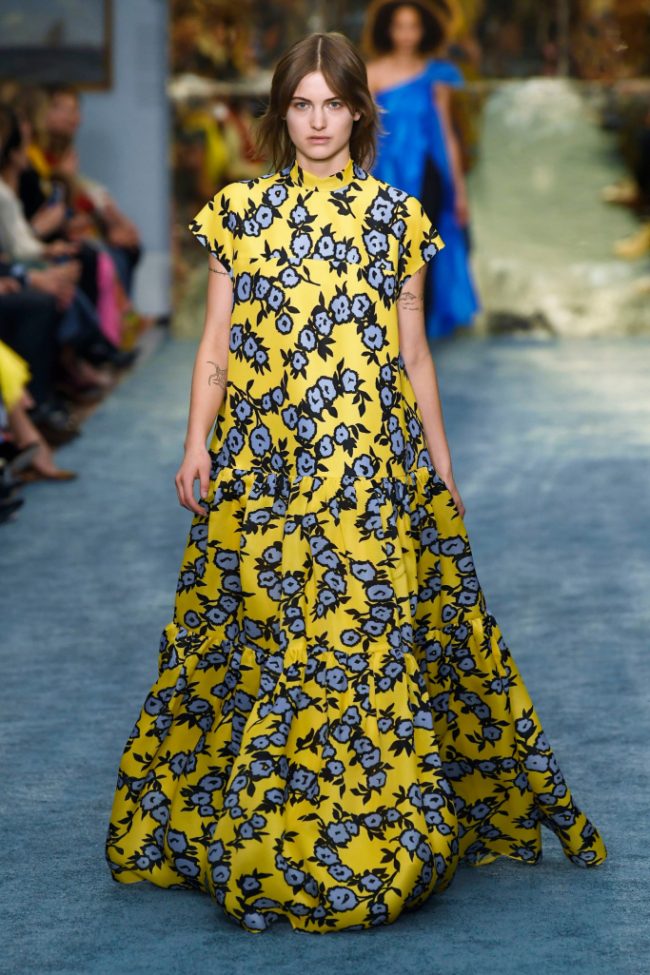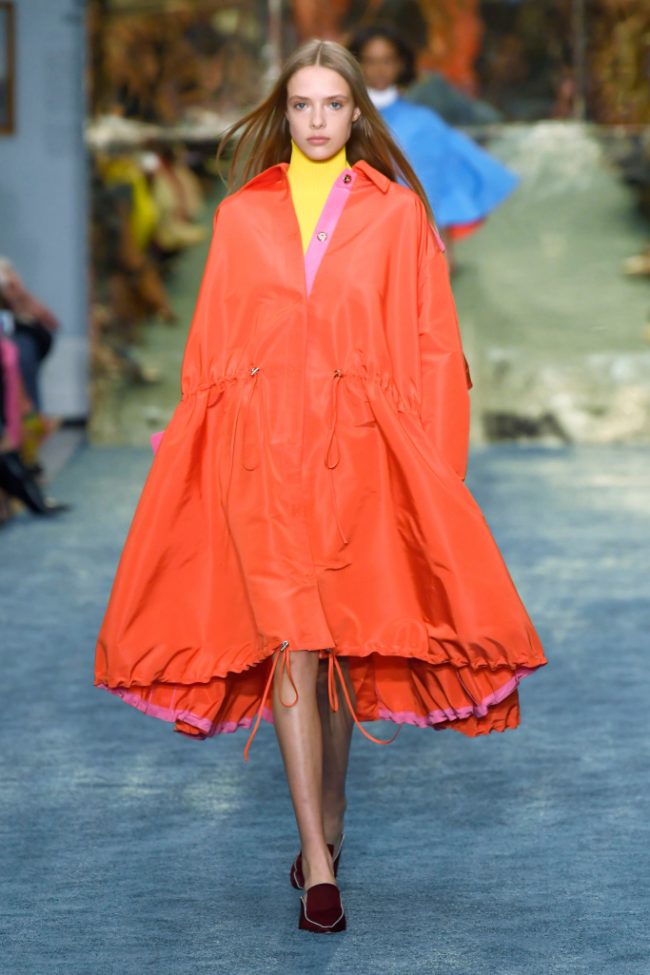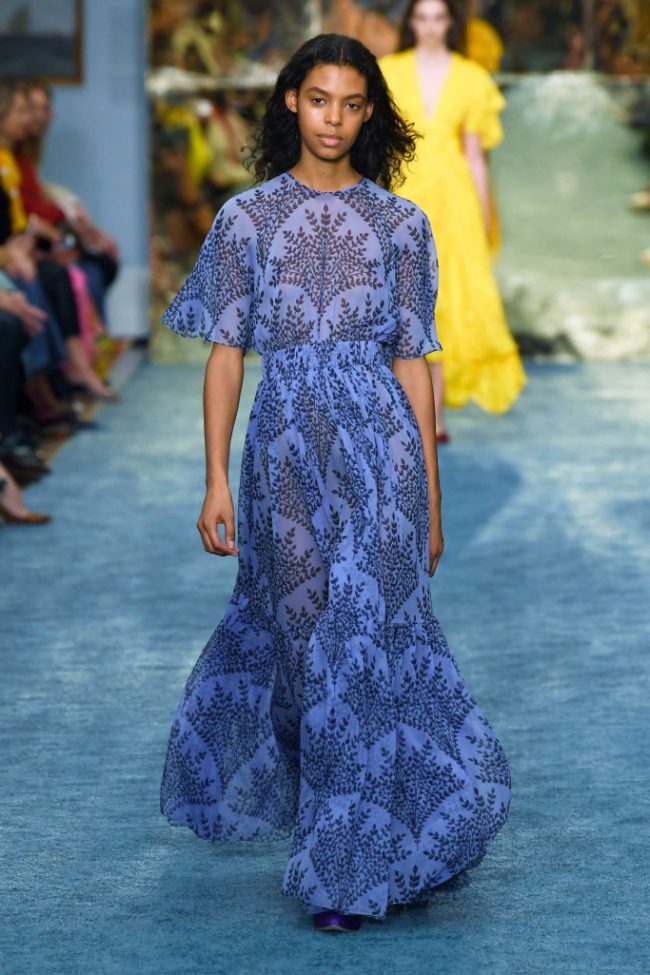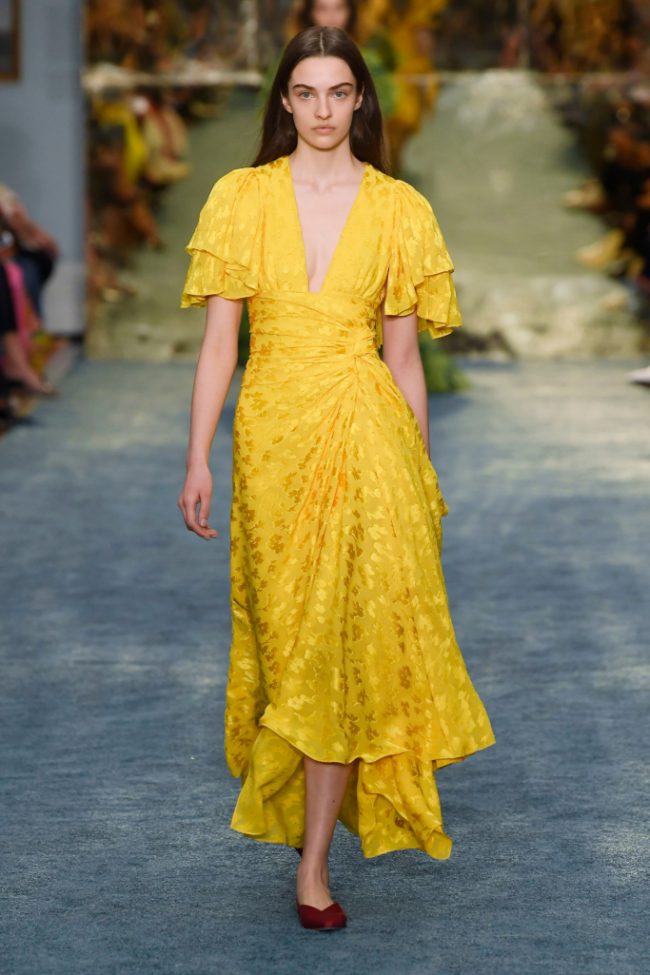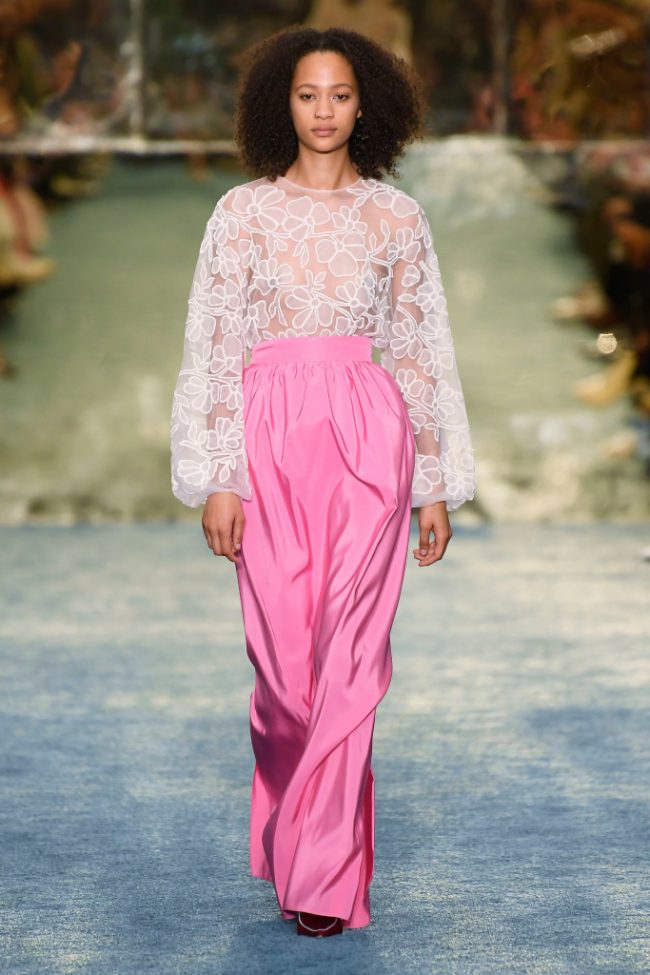 Honors List – Fall 2019 New York Fashion Week
New to our blog, we present our "Hot List" of standouts from the fall RTW 2019 collections that had our heard turning like Linda Blair!  Designer Lisa Perry's mustard yellow snakeskin moto jacket was sssssstylish beyond belief! The color yellow is clearly having its moment in the sun. Tadashi Shoji's emerald green velvet gown with crystal encrusted high neckline insert is crown worthy! Brock's gold brocade high-ruffled collar skirt suit with black duster jacket would make a girl have a 'Sounding the bugles' kind of entrance. Sandy Liang's cozy, curly lamb jackets are perfect for snuggling up 🙂 Adem's belted winter white 70's themed coat with bold mocha latte shearling collar and cuffs screams cafe ole, hooray! And, Adam Lippes' fur collar menswear-inspired jackets mean business.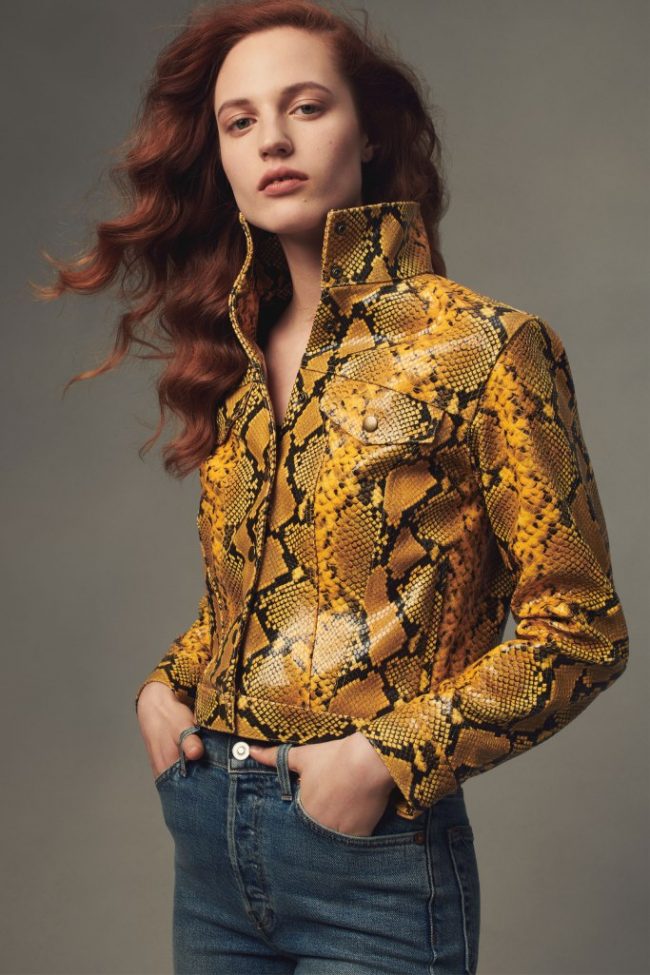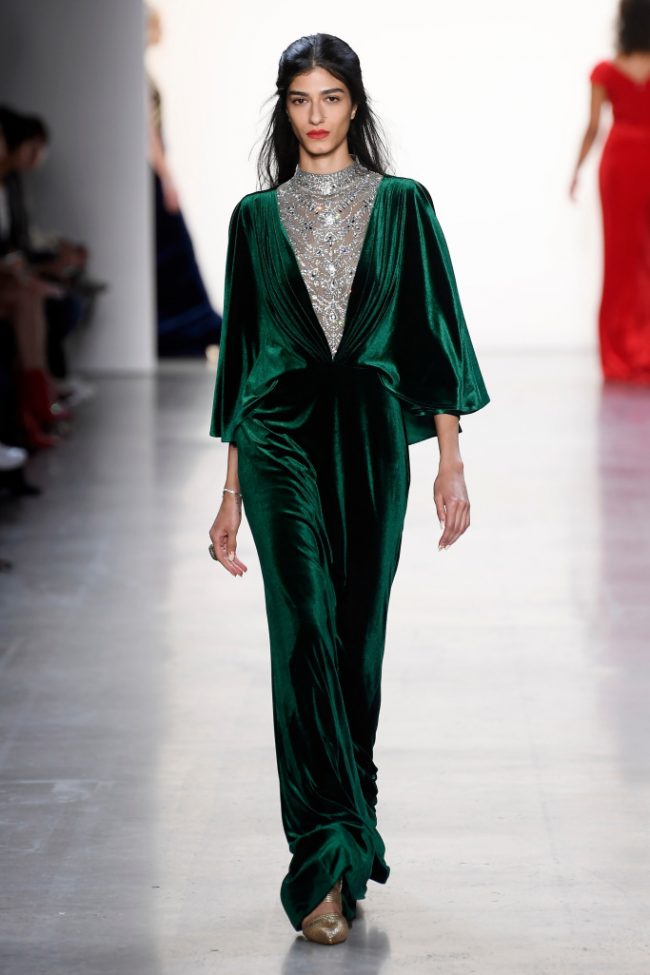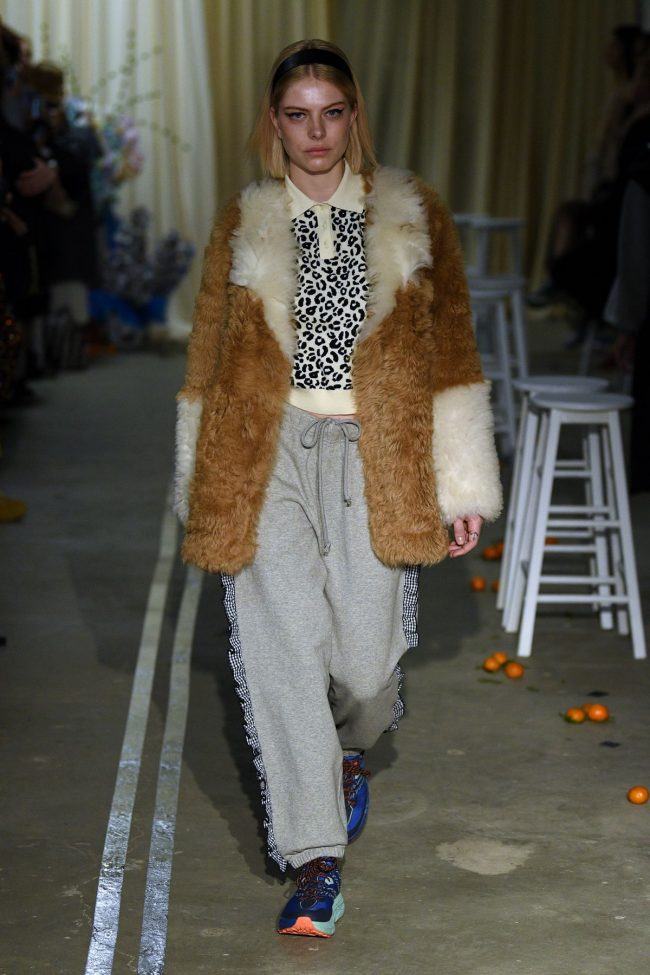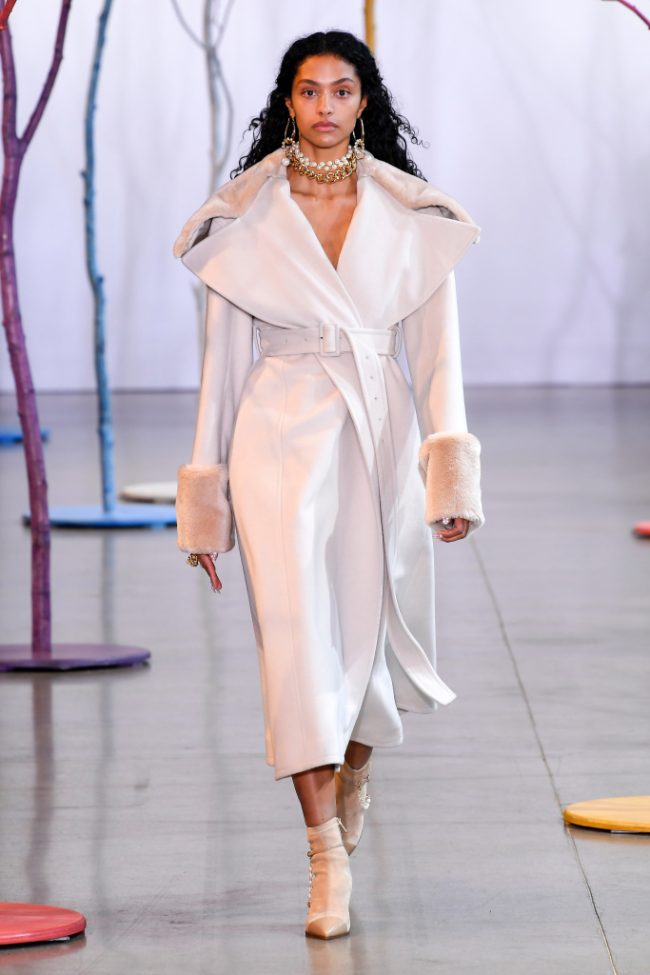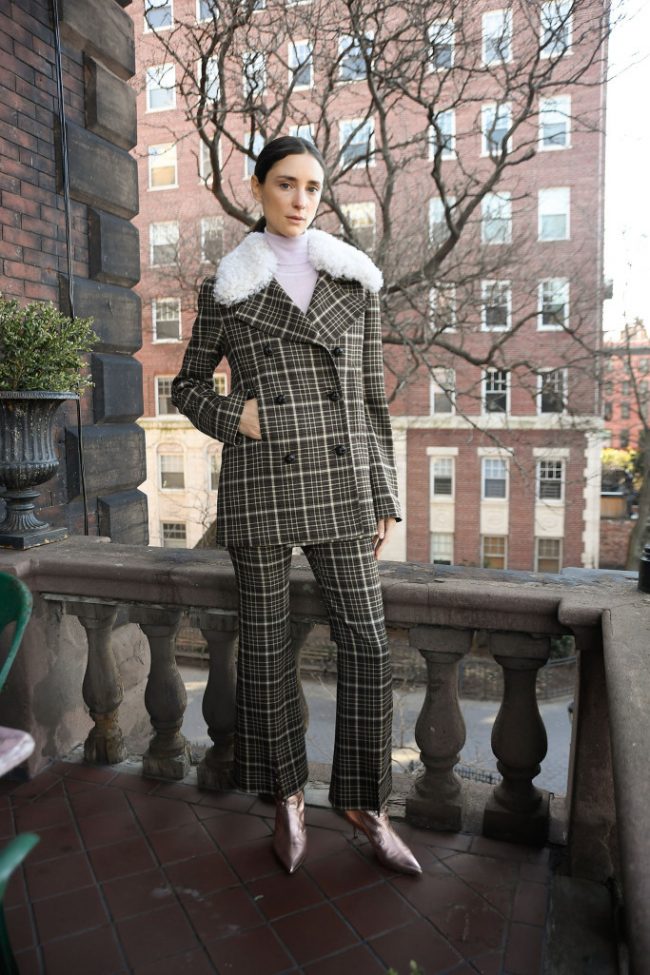 And that's a wrap-until next time, Divas!