Fall 2014 Trend: Men's Fur Fashion in the Spotlight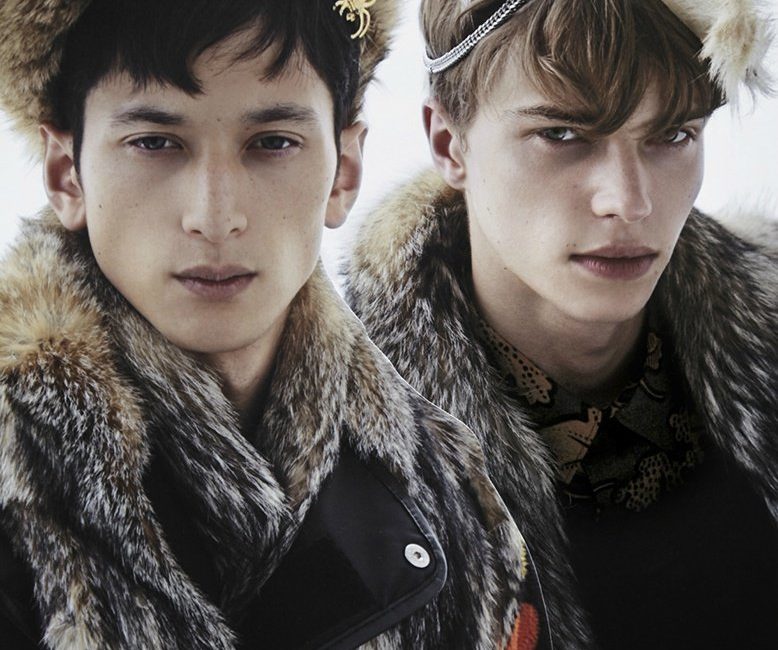 It's raining men in fur editorials in magazines across the globe this season. Photographers and editors are delivering highly creative layouts that are more reflective of women's fashion editorial standards and the results are opening a new dialogue about men's fur fashion.
In images that range from fun and flip to purely seductive, men are celebrated as much for their physical beauty as for the attitudes that are reflected in the wildly creative styling. With these international photo shoots expect the unexpected as they redefine masculine imagery and the role of menswear. Old canons of masculinity and male dressing are being challenged and a new revolution in menswear is in the making.
It is clearly recognized that Millennials (Generation Y) love their fur looks and that Asian cultures from China to Russia view fur as both a commodity and a luxury product. These elements are driving the production of innovative fur menswear and forging a new editorial largess that is allowing for much more interesting male fashion photography.
Stylistically menswear is experiencing a literal parallel with womenswear, layering furs with other materials and injecting bold fur trims and embellishments to add drama and luxury to sportswear classics. These new fur looks for men can be bold and modern, classic and elegant, rugged and sexy or just plain fun. This season there is a fur look for every type of guy. Of course, we think this men's fur renaissance is way overdue; we cannot wait to see what Fall 2015-Winter 2016 will add to this creative fashion burst.
Related articles