Evolution Of A Collection: The Rebranding Of Pologeorgis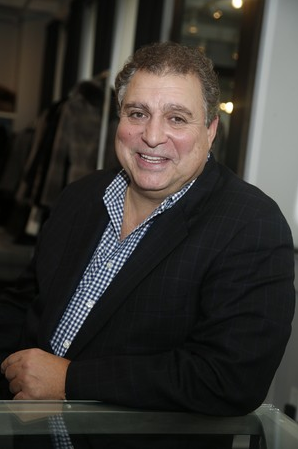 What keeps a brand on top? To sustain and grow their position in the marketplace companies look at their brands in terms of relevancy to consumers and the changing marketplace. With a changing fashion landscape driven by the aesthetics, lifestyles and purchase behaviors of a new force that is driving luxury, Pologeorgis Furs has determined that the time for re-branding this venerable label is now.
Long recognized for quality craftsmanship, innovative design and exclusivity, Pologeorgis Furs has become one of the leading fur manufacturers in the world today. Internationally renowned designers including Michael Kors, Zac Posen, Ralph Rucci, Libertine and many others have come to rely on Pologeorgis to bring their creative visions to life in fur fashion. Continuing their tradition of luxury fabrication Pologeorgis is re-launching their eponymous signature label, refining their story to meet the demands of today's younger luxury buyer by focusing on more modern, accessible designs to appeal to a broader consumer target.
Get the scoop here from Nick Pologeorgis himself…
1. What factors led you to rebrand Pologeorgis? (and at this particular time)
We are looking to grow the brand. The first step is creating this new line. We wanted to give the brand a sleeker, more modern and cleaner look. We also thought it was time to re-launched the website, Pologeorgis.com. The re-branded website showcases the products and is faster and easier to maneuver.
2. Who do you envision being the new Pologeorgis customer?
Fur should be worn by consumers of all ages. It's about making fur timeless and accessible.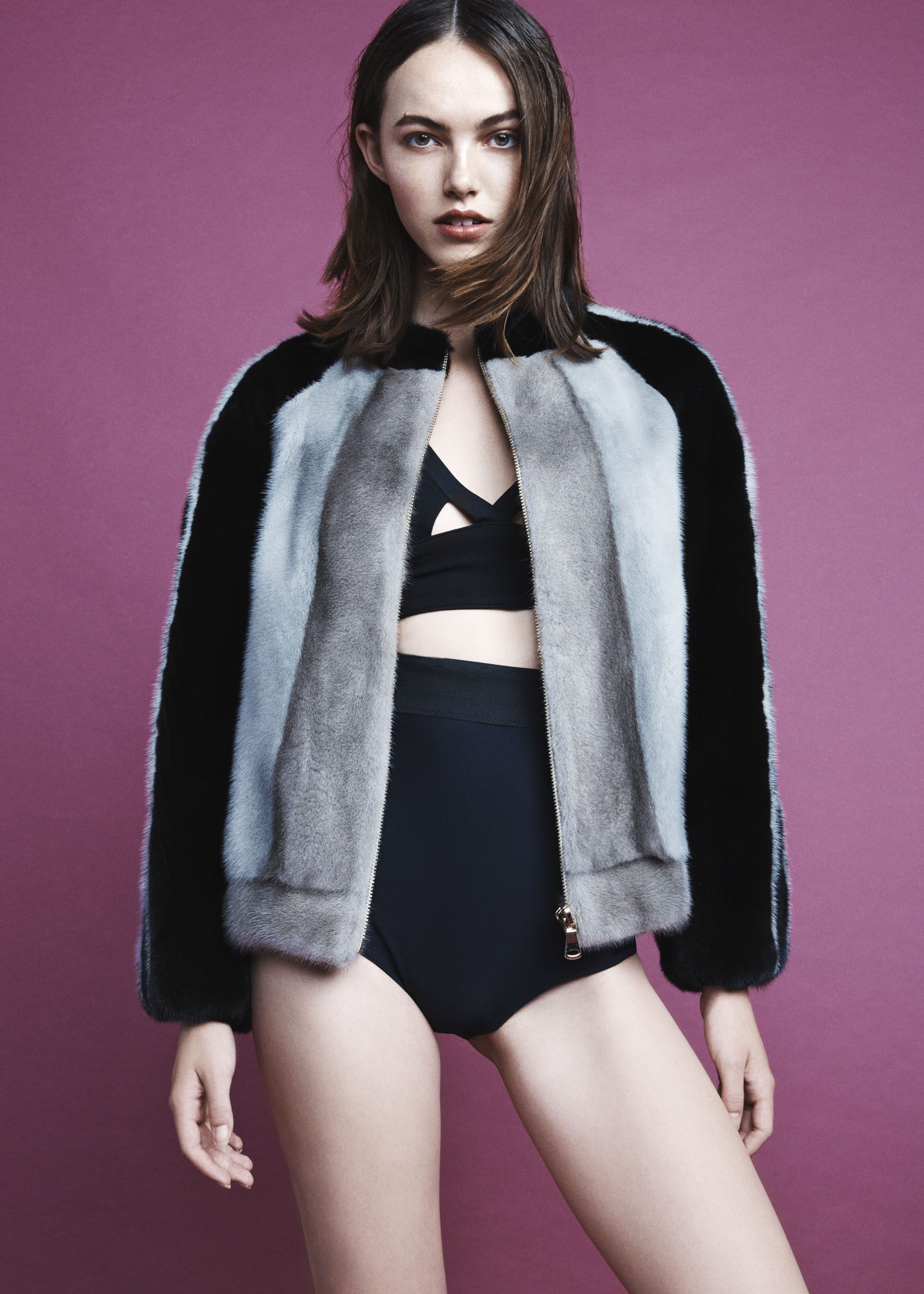 3. Is there an effort to target a specific demographic that was not reached with the old brand?
With this new collection, we wanted to make fur modern and young, but keep the aesthetic that has made us successful for so many years. This new collection has something for everyone.
4. Who will be selling the new Pologeorgis?
The new collection will be available exclusively through Pologeorgis by calling our showroom at 212-563-2250.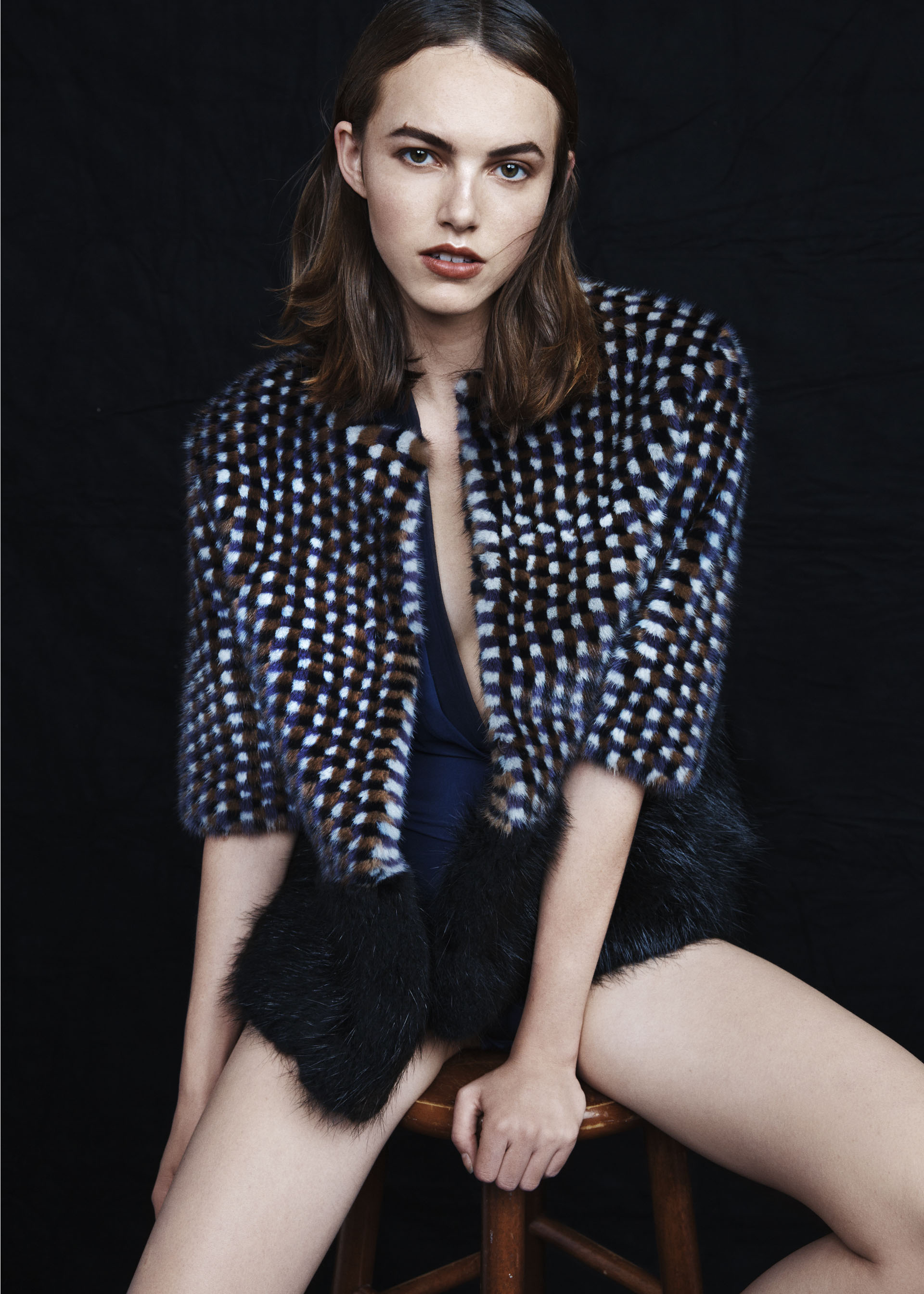 5. What are you doing with your rebranding to insure that you retain your previous customer base?
We are so lucky to have such wonderful customers both near and far. Our customers come to us for our unmatched quality and outstanding customer service. These important attributes will remain a focus of Pologeorgis as we transition into this new period.
6. In what ways is the new Pologeorgis brand different than it has been in the past?
In this rebranding, we are looking to expand our reach to a younger demographic, perhaps a previous customer's daughter or their niece. We have listened to feedback from our valued friends in the media and loyal customers and created a line that is universally accessible, a bit more modern and different than what we are already offering.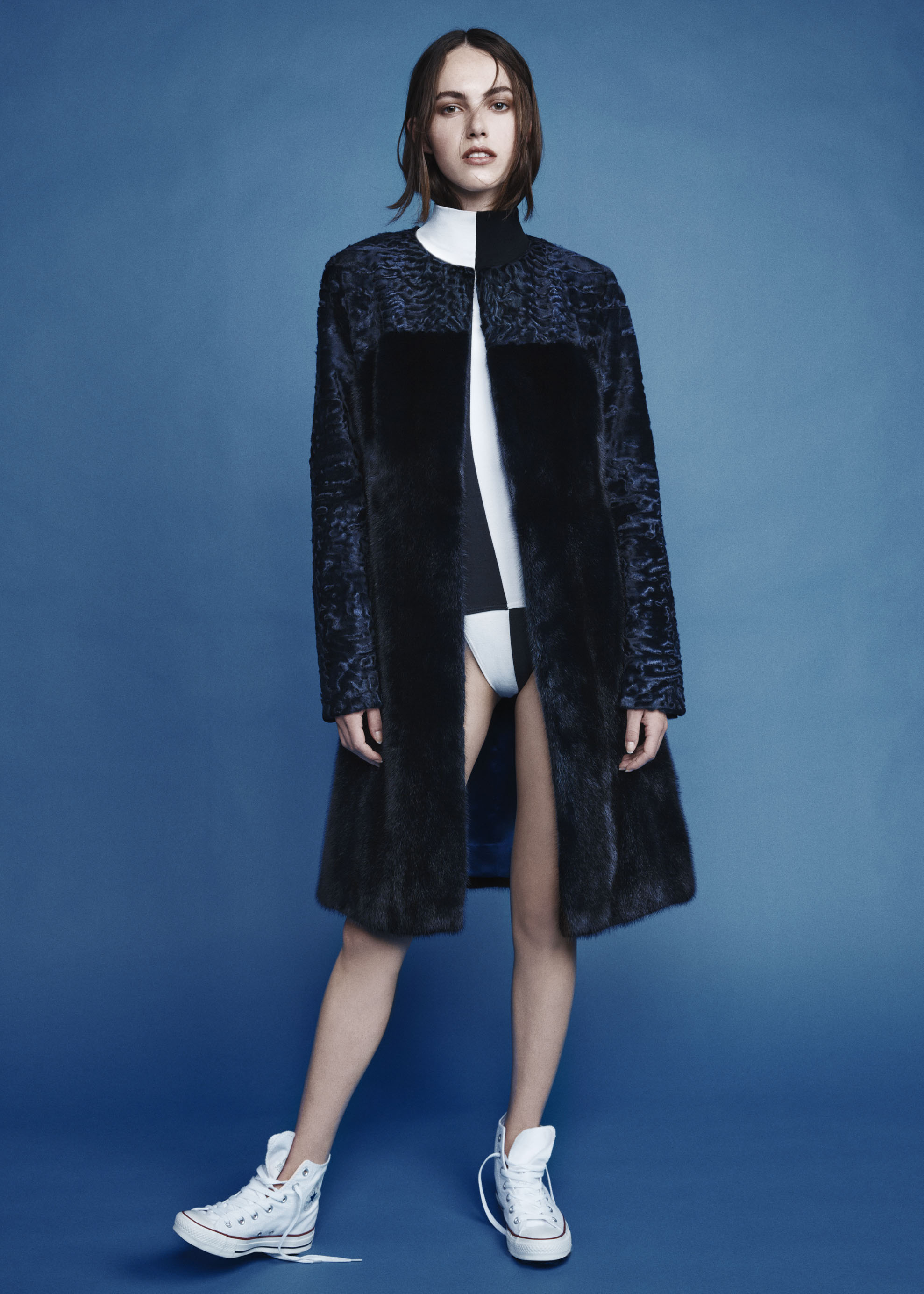 7. What prints, trends, or colors have inspired you this season since rebranding?
The new collection is all about color. It has a beautiful light blue dyed mink coat, which is also featured in our new ads. Mixed media is also a trend we wanted to showcase. Leather and cashmere are just some of the materials we are mixing with fur in this collection.
8. Can we be expecting things from Pologeorgis that we haven't seen before?
Designer collaborations will remain an integral part of our business and we will continue to work with well-known brands such as Michael Kors, which remains our strongest fur collection. But we are now looking to expand our collaborations to up and coming designers who have unique points of view. We are looking for partners that will offer our consumer something different than what we already have. We recently collaborated with Libertine, whose work is very inventive, and Monique Lhuillier, whose designs are quite elegant.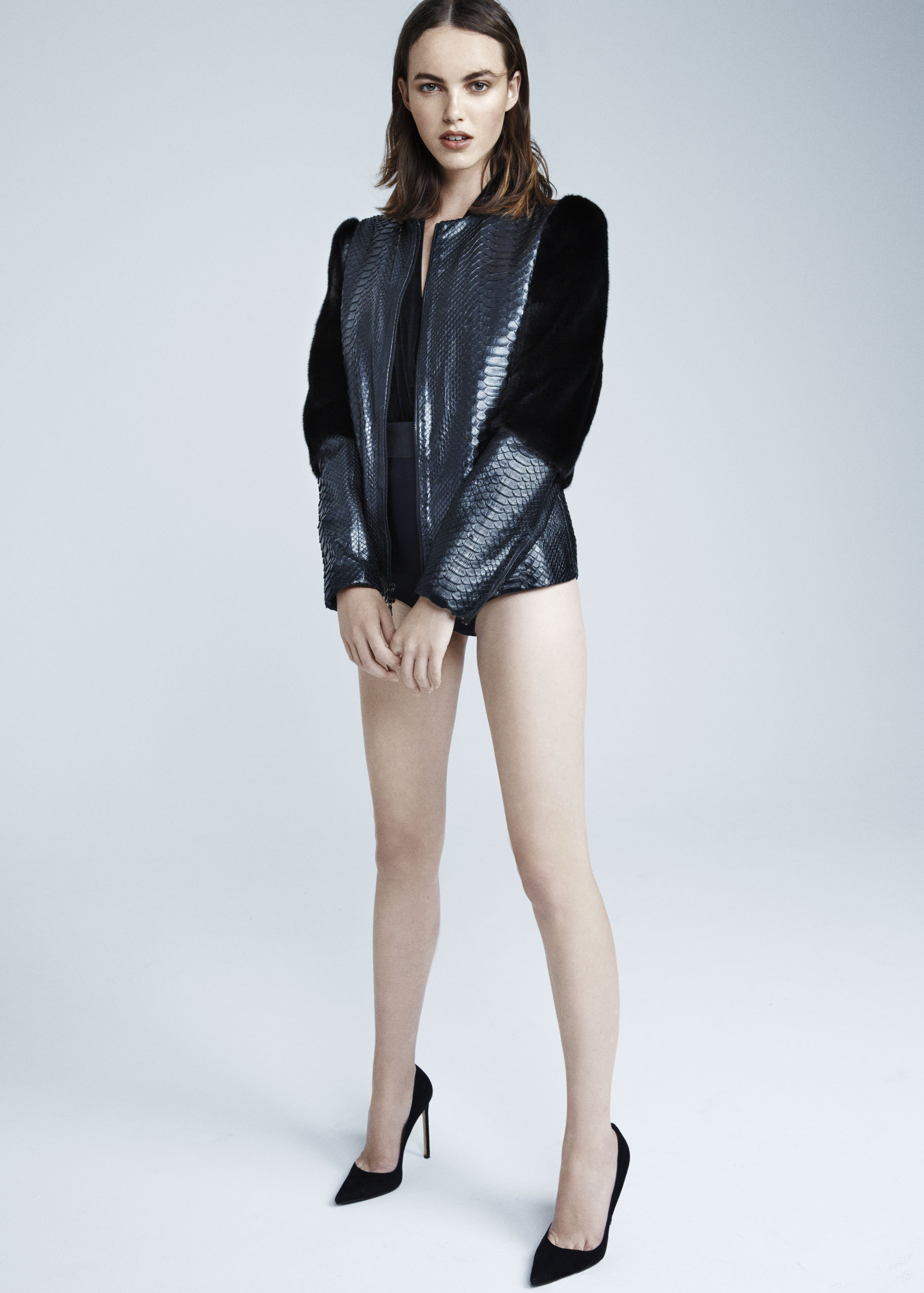 9. In ten words, or less describe the new Pologeorgis.
Pologeorgis is timeless elegance with a modern sensibility.
10. What was your greatest challenge in rebranding Pologeorgis?
To keep our original vision and traditions intact – we are one of the oldest fur manufactures in New York City and we want to continue to keep that reputation strong.
See the collection here
Related articles