Elevate Your Bag Game: Charming Handbag Charms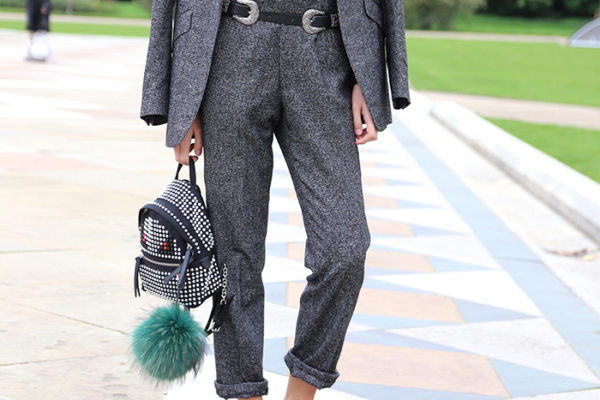 Give your handbag game an "insta" lift with something special! They're everywhere you turn. Big ones, little ones, furry ones and quirky ones; but the one thing these playful little bag add-ons all have in common is that they scream "I've got personality and I'm not afraid to show it!" Welcome to the world of charming handbag charms.
We all know that not all bags are created equally. So much effort goes into the process of selecting the perfect suppleness and grain of leathers, or the search for the illusive coveted exotic skins that will create a special WOW factor. As we head into the fall fashion cycle, we automatically begin to re-imagine our wardrobe by selecting key layers and heavier weighted fabrics to ward off the crisp chill. With the addition of more layers, key accessories like bags take on more of a hero role. These accessories receive additional attention because they're often used to break up the monotony of the hallmark gray and black tones that dominate wardrobes in the colder months. Classic fall handbags, satchels, or totes have been getting a fresh new lease on life for the past few seasons with whimsical and colorful handbag charms in every iteration, and are creating a fashion frenzy.
Animal Attraction
These cute little critters are a sure way to put a smile on anyone's face and bring the perfect personalization to your bag.
Suzy Sunshines
Colorful, bright and always a pick-me-up, adding a pop of color is the perfect way to introduce color and personality into your wardrobe without fear. Little touches go a long way, especially when you can use your charms to experiment with textures and themes. Go wild we say! Too much is never enough when it comes to a bag charm.
Food for Thought
Who doesn't get inspired or excited by food? Here are some delectable charms we found that evoke mouthwatering feelings of lust. Hungry for more? Check these out…
A Tizzle, a Tassel
Tassels and fringe are timeless; period! If a full-on fringe bag is too much, or too overwhelming for you, a fringe tassel is the perfect way to acquiesce to the style without fully committing to the trend.
So which charm are you going to select to show your charm for fall 2016? Our bet is on all of them!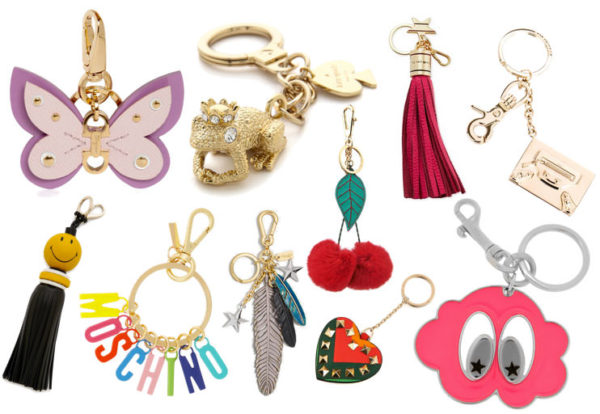 Related articles