Dressing For Thanksgiving Day: Comfort & Style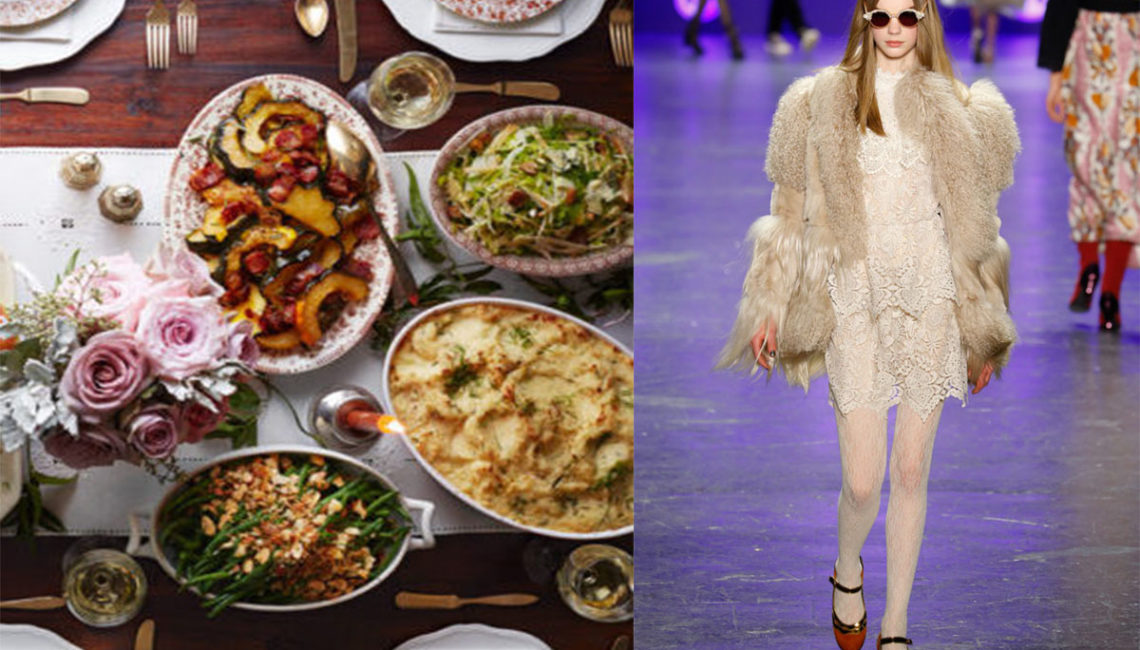 When you hear the words "dressing for Thanksgiving Day", your mind automatically drifts to cornbread stuffing with cranberries and walnuts…. and don't forget the gravy; yum! But when those words pop up for divas like us who are O-B-S-E-S-S-E-D with fashion we think of the best outfits to wear to convey comfortable elegance, but still allow for comfortable expansion once you gobble down the gobble gobble.
When it comes to comfortable, easy chic for your Thanksgiving celebrations these styles will look great and function well in our books….
Because comfort starts from the bottom up for us, we didn't forget your feet. Here's our pick for some of the most chic and fabulous, yet comfortable footwear that'll serve you well on Thanksgiving Day. And, because we think of it all, you will be even more thankful when you hit the street in your 'comfortwear' for endless shopping as you snag those incredible deals on Holiday gifts. Here's a tip; we justify our post-Thanksgiving  Day shopping damage as required exercise to counter our excessive eating. So technically, in our mind, shopping does a body good!
When it's all said and done, being thankful brings the most comfort and joy of all. The FurInsider wishes you and your family, the warmest, coziest and healthiest Thanksgiving Day ever! Be safe and be well….
Related articles