Dream the Dream… The Magic of Haute Couture Fashion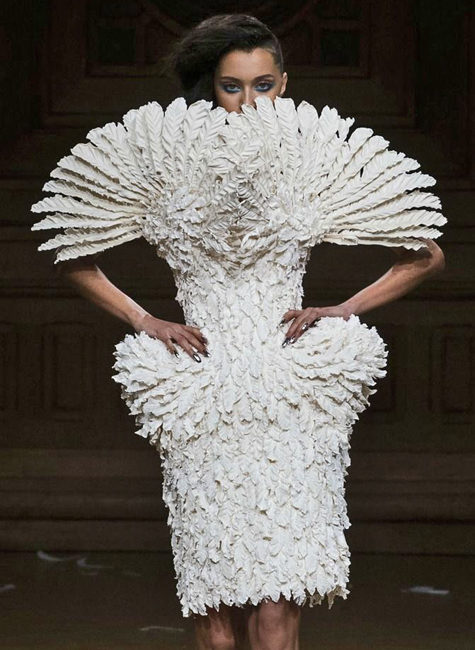 As Haute Couture fashion week begins again it is time to remind ourselves just what this week is all about. Over the past few seasons there have been so many new entrants to this elite category showing alongside the long-revered names we have come to know. Some have proven their mettle with expert craftsmanship and creativity. Others pieces have just led us to question how they made the cut on any runway at all.
So what is Haute Couture? I found this definition that seems to sum it up pretty well:
"fashion that is constructed by hand from start to finish, made from high quality, expensive, often unusual fabric and sewn with extreme attention to detail and finished by the most experienced and capable sewers, often using time-consuming, hand-executed techniques."
To be called a haute couture house, a business must belong to the Syndical Chamber for Haute Couture in Paris, which is regulated by the French Department of Industry. And pretty strict criteria for entry exist:
Design made-to-order for private clients, with one or more fittings.
Have a workshop (atelier) in Paris that employs at least 15 staff members full-time.
Must have 20, full-time technical people in at least one workshop (atelier).
Every season, present a collection of at least 35 original designs to the public, both day and evening garments, in January and July of each year
In modern France, haute couture is a protected name that may not be used except by firms that meet certain well-defined standards. However, the term is also used loosely to describe all high-fashion custom-fitted clothing whether it is produced in Paris or in other fashion capitals such as London, Milan, New York or Tokyo. And what all of these collections have – or should have – in common is an extraordinarily high level of artistry, creativity and tailoring skills applied to the most luxurious fabrics and embellishments. These clothes are not just for black-tie affairs or red carpet dressing; daywear is a strong component too. Though Haute Couture is a showcase for a designers' most outrageous ideas, a format where budgets don't apply, the clothes needn't be over-the-top with crazy gimmicks, complex constructions and heavy embellishments. Haute Couture thrives on modernity and simple, clean, beautifully tailored clothing qualifies as well. Each piece is individually hand-made and it can take from 100 to 400 hours to make one dress. This means absolute exclusivity, but it also means uber-expensive, an exclusive treasure only for the most well-heeled of customers with gowns that can easily cost as much as a luxury auto.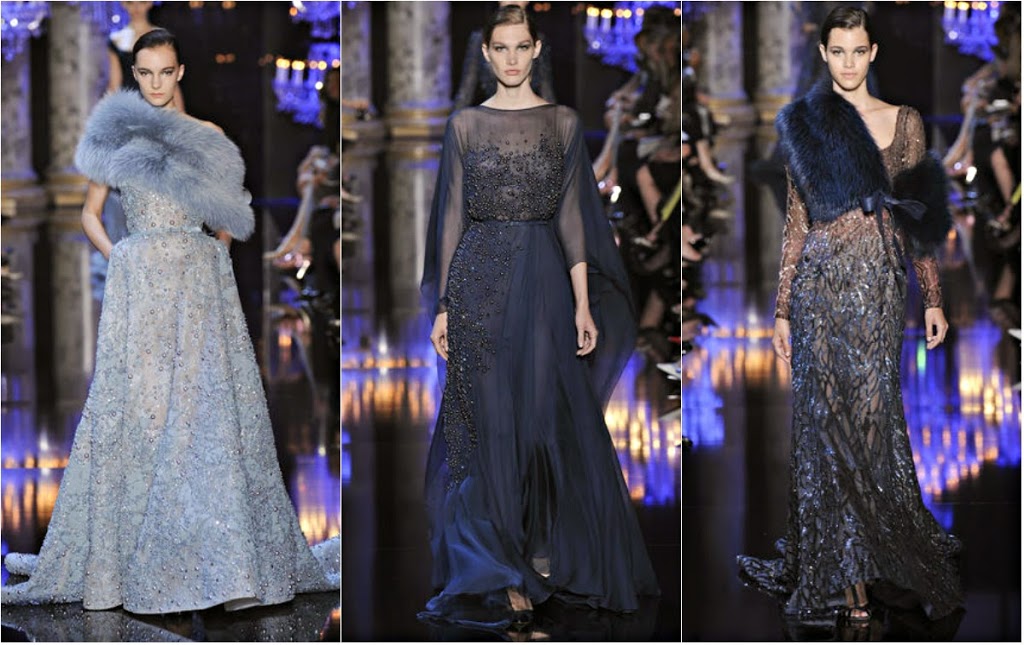 For designers today Haute Couture can be an important branding tool. That a designer can afford the excessive costs of production and mounting of a Haute Couture show confirms their financial muscle. But in today's world of social media where images are posted on Instagram, Pinterest, Snapchat, Facebook and Twitter to be seen by millions of people around the world literally within minutes of their presentation, the couture shows have a bigger and more important footprint than ever before. These shows help to establish trends for the coming seasons and provide direction for designers as they move forward to begin development of their ready-to-wear lines. In short, they are an important laboratory from which key innovations, trends and ideas will trickle down to mainstream clothing for seasons to come.
Stick with us over the next few days as we bring you the highlights of Haute Couture Fall 2016.
Related articles