Designer Shuffle 2016: A Change in Creative Direction

With the Fall shows behind us the Designer Shuffle has begun. Fashion labels seek to refresh their brands with new vision and designers pursue new avenues to flex their creative muscles. Who is moving where and when and what does it all mean?
AT LANVIN: ALBER EBAZ OUT; BOUCHRA JARRAR IN
Last October Alber Ebaz, who brought elegance and sophistication to Lanvin for 14 years was ousted from the label. To most it came as a surprise. After 5 months, on March 11 the house announced that Bouchra Jarrar was coming on board as its new women's wear designer (note: Alber Ebaz was creative director for both the men's and women's lines).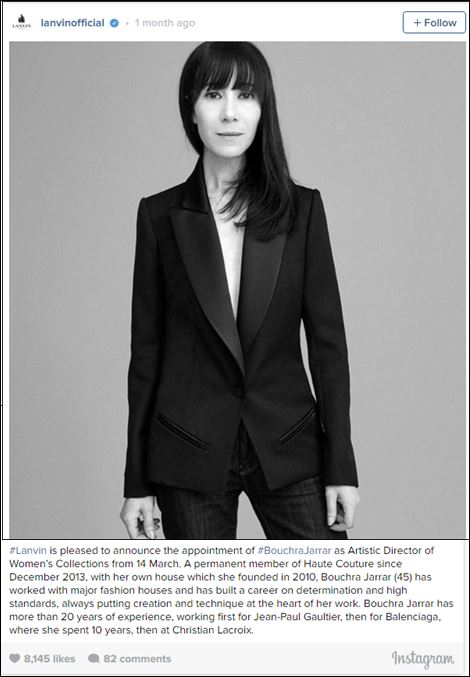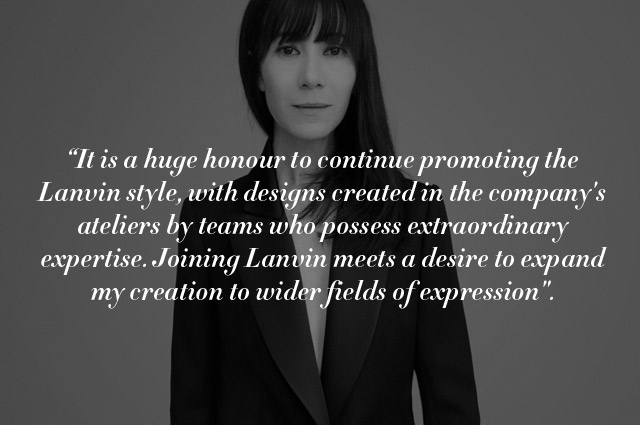 Bouchra Jarrar has an impressive pedigree including stints at Jean Paul Gaultier, at Balenciaga under Nicholas Ghesquière and at Christian LaCroix Couture. She launched her eponymous house in 2010 and earned the Haute Couture designation in 2013, an appropriate mark for the woman who will take Lanvin, the oldest couture house continually in existence in Paris, into the future.
What can we expect? Ms. Jarrar's vision of polished elegance is a bit of a departure from the draped designs and seamless garments of Mr. Ebaz. She will bring a modern edge to the house of Lanvin. Her focus is on sharp, sculptural silhouettes and strong tailoring and she is a proven master of cuts and fabric. Her streamlined sportswear, iconic tuxedo jackets and perfectos epitomize her powerful approach to dressing. Elaborate embroideries of crystals and feathers show her penchant for luxury.
AT YSL: HEDI SLIMANE OUT; ANTHONY VACCARELLO IN
Heidi Slimane's departure from YSL has been the subject of speculation for months. But the formal announcement that his four year run was ending came only recently on Mar. 31 and just four days later Anthony Vaccarello was named Creative Director at the house.
Mr. Vaccarello, who worked at Fendi for several years, has been heading his own house for the past seven years. He is known for his precise attention to detail and his strong, sensual clothes for women. He is the sixth RTW designer to take the helm at YSL joining a rather notable list that includes, in addition to Mr. Slimane, Tom Ford, Alber Ebaz and Stefano Pilati.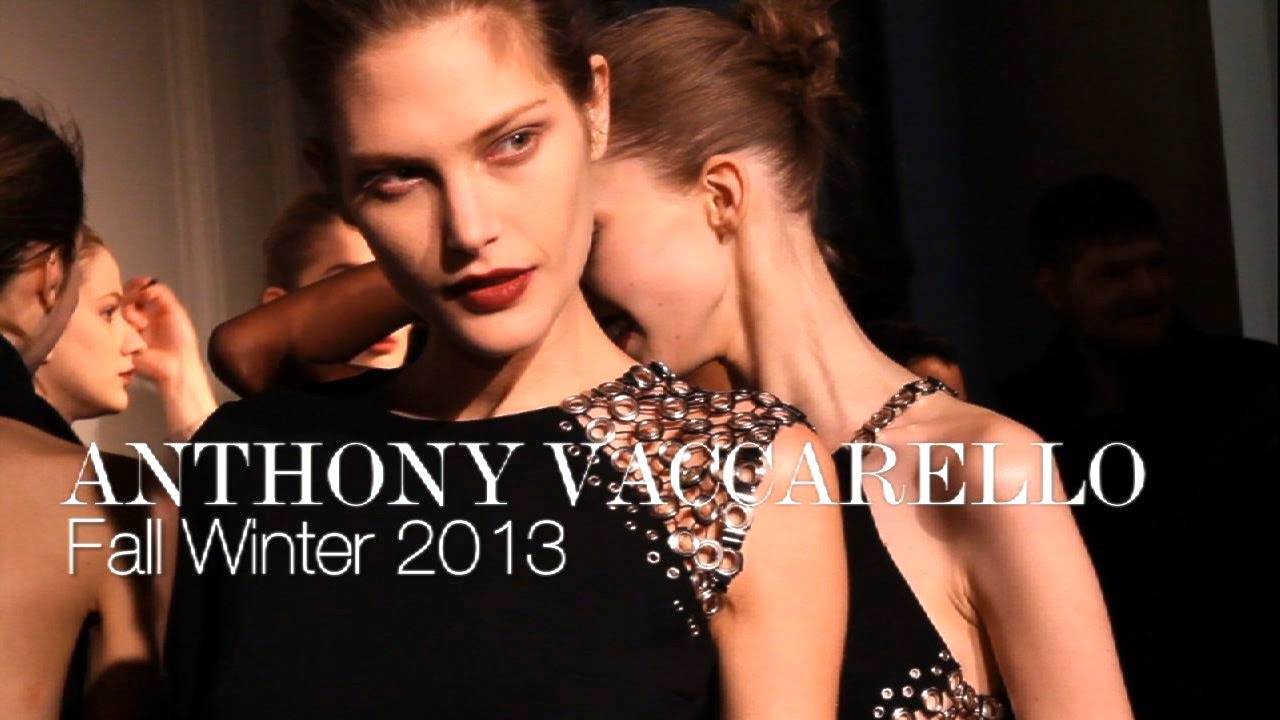 What can we expect? Whereas Hedi Slimane's indie-rock, LA style brought a hipness to the label and he proved quite effective at mixing a street-style sensibility with luxe overtones, Mr. Vaccarrello has a slightly softer, sexier and more Parisian style. A protégé of Donatella Versace, he is no stranger to rock glam, which should allow for a natural progression of the house DNA. His trademark sexy, seductive looks reflect a touch of masculinity and a chic minimalism. If it is true that sex sells, Anthony Vaccarello's vision should start the registers ringing for YSL
STILL TO BE REVEALED:
On March 24 the house of Salvatore Ferragamo announced the departure of Massimiliano Giornetti after 16 years, five as Creative Director. Mr. Giornetti's trademarks included bright colors, bold patterns and a sense of sporty fun and whimsy. Tongues may be wagging, but no reasons were given and to date, no announcements of a successor have been made.
Back in October Raf Simons surprised the fashion world with the news that he would be leaving Dior. Mr. Simons, praised with driving sales at Dior with his fresh and modern take on the full skirts, bar jackets and florals that mark Dior's legacy romantic looks, is suspected to be planning to grow his own menswear label. To date no successor has been announced but since his departure Serge Ruffieux and Lucie Meier, both head designers at the house, have done respectable, though not remarkable turns with the Spring 2016 and Fall 2016 collections.
Stay tuned for more moves on the fashion front….
Related articles