Culture Lens: 'Reigning Men' at LACMA

From New York's Metropolitan Museum to London's Victoria & Albert Museum and even regional museums like The Baker Museum in Naples, FL we've shared many great exhibitions over the years that have deconstructed the themes and history of fashion. From designer retrospectives to historical examinations we've seen some of the most extraordinary displays of women's fashion. But it is rare that the same focus and depth of study is given to men's fashion.

Enter "Reigning Men: Fashion in Menswear, 1715-2015," opening next week at the Los Angeles County Museum of Art. The exhibit explores the history of men's dress from the 18th century through the early 21st century in a presentation of five thematic sections: Revolution/Evolution, East/West, Uniformity, Body Consciousness and The Splendid Man. Each of these themed displays explores the cultural influences that have shaped men's fashion and draws connections between historical references and modern-day dressing.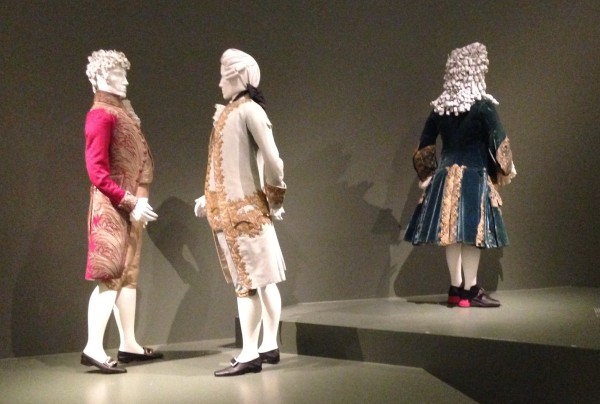 Among the over 200 pieces on display are rare and coveted ensembles including an aristocrat's robe (banyan) and sans-culottes pants and carmagnole jacket from the French Revolutionary period, the classic smoking jacket and a rare complete zoot suit ensemble (1940-42) with voluminous pleated trousers that took nearly a decade to acquire. More recent trends on display include the mod looks of the 1960's, the bohemian references of the hippie style of the 1970's and the hard-edged expressionism of the punk era.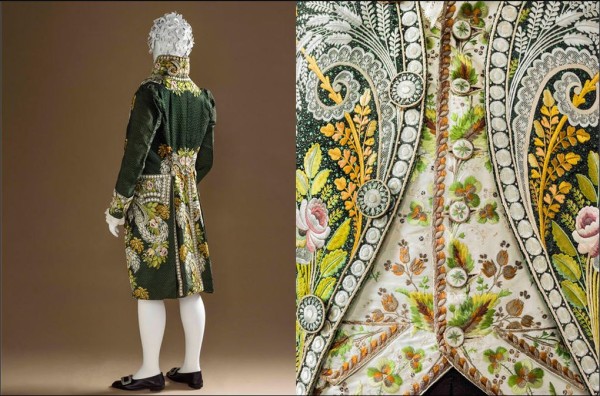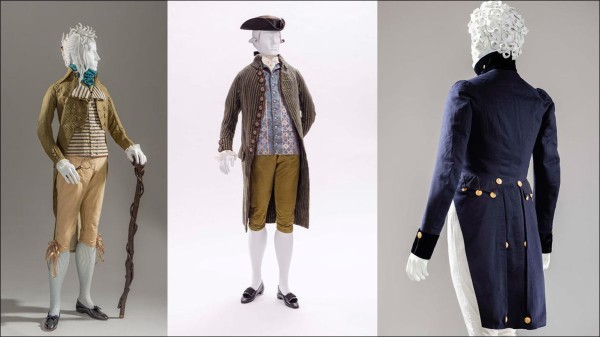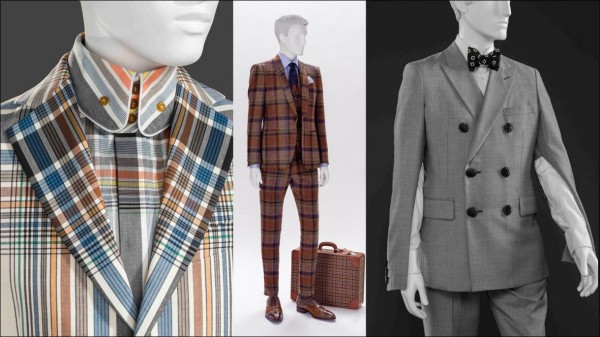 Creative juxtapositions of historical fashions with modern-day pieces help to explain the sartorial influences that continue to impact men's fashion. A World War I trench coat, a WWII duffle coat (World War II) and a range of camouflage pieces are presented alongside a neon camouflage ensemble from the fall/winter 2013-2014 Jeremy Scott with Adidas collection. A purple silk velvet jacket with button-back cuffs from the 1730's and waistcoats with metallic floral embroideries from the same period give context to an Alexander McQueen suit. An old-school raccoon coat (circa 1925) is displayed next to an Etro ensemble (fall/winter 2013-2014) that also appears to be fur. On closer examination, it turns out to be trompe l'oeil digital printing on wool.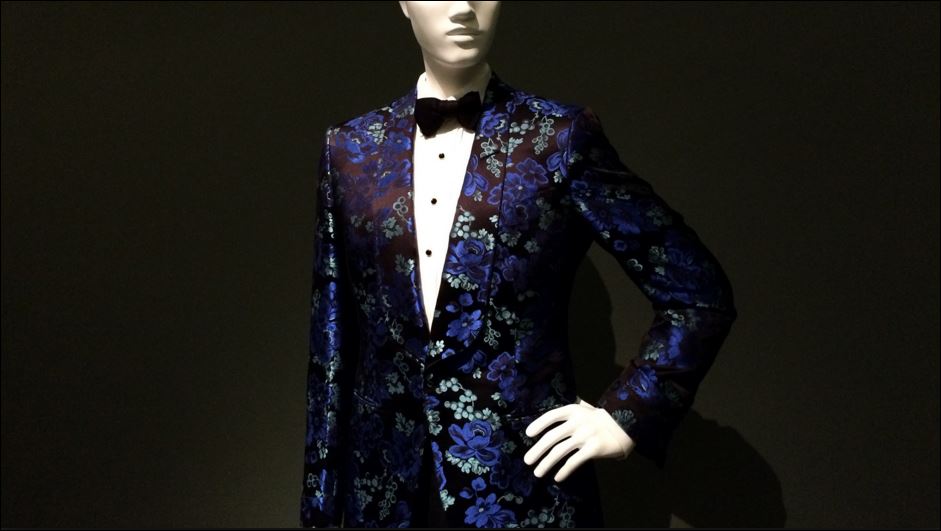 LACMA has managed to deliver an in-depth and impressive retrospective of the history of menswear in an interesting and entertaining presentation. For anyone interested in fashion this is an exhibition that is not to be missed.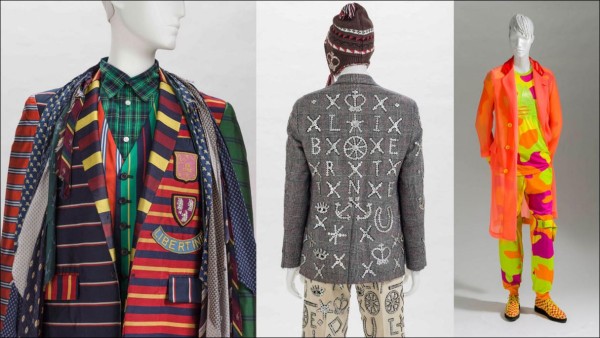 DETAILS:
Reigning Men: Fashion in Menswear, 1715-2015
Where: Los Angeles County Museum of Art, 5905 Wilshire Blvd., Los Angeles
When: April 10-Aug. 21. Closed Wednesdays.
Cost: General admission plus exhibition $25, children under 17 admitted free
Related articles