Leave a Comment
CULTURE LENS – BALENCIAGA: SHAPING FASHION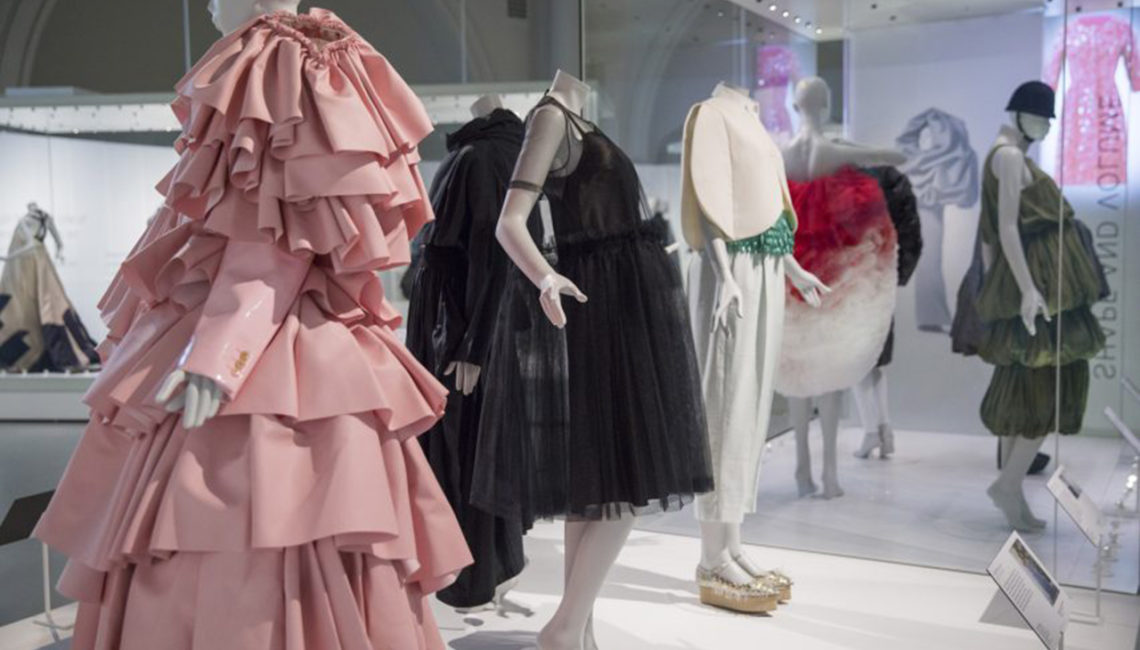 If you're going to be in London anytime soon treat yourself to a few hours at the Victoria & Albert Museum to see BALENCIAGA: SHAPING FASHION.  On display you will find some of the iconic designs of Cristóbal Balenciaga, the Spanish fashion designer and perhaps one of history's most revered couturiers.  You will also discover how Cristóbal Balenciaga's exquisite craftsmanship and innovative designs shaped modern fashion and influenced the work of 20th and 21st century designers including Oscar de la Renta, Andre Courreges, Emanuel Ungaro, Paco Rabbane  and Hubert de Givenchy.  When it comes to fashion exhibits, the curators at the V&A do an exceptional job engaging, educating and inspiring, and this Balenciaga presentation earns high scores across the board.
Cristóbal Balenciaga: A Life of Beauty
Cristóbal began his career in Spain in 1919 designing for the Spanish royal family and aristocracy, moving on to Paris in 1937 to escape the Spanish Civil War.  Once in Paris he quickly gained notoriety as a fashion innovator and his couture house caught the attention of the top fashion editors and luxury fashion customers from around the world.   Over the years, Pauline de Rothschild, Bunny Mellon and Jackie Kennedy were just a few of his most ardent fans.
Among his many notable contributions to fashion are the cocoon coat, a popular silhouette in fur design today, as well as the sack dress, the balloon skirt and the high-waisted baby-doll dress.  A master at draping and fabric manipulation, he used heavy fabrics and intricate embroideries to create his bold, luxurious looks.  Funnel shaped gowns and bracelet sleeves were other trademarks styles. Cristóbal's hats were some of the most elaborate of their time playing with scale, shape and unusual materials
This exhibition examines the work and legacy of the legendary designer with over 100 pieces crafted by 'the master' of couture, his protégées and contemporary fashion designers working in the same innovative tradition.
BALENCIAGA: SHAPING FASHION is on exhibit now through Feb. 18, 2018.