Cultural Crush: How Do Millennials Really Feel About Wearing Fur (#lovefur)?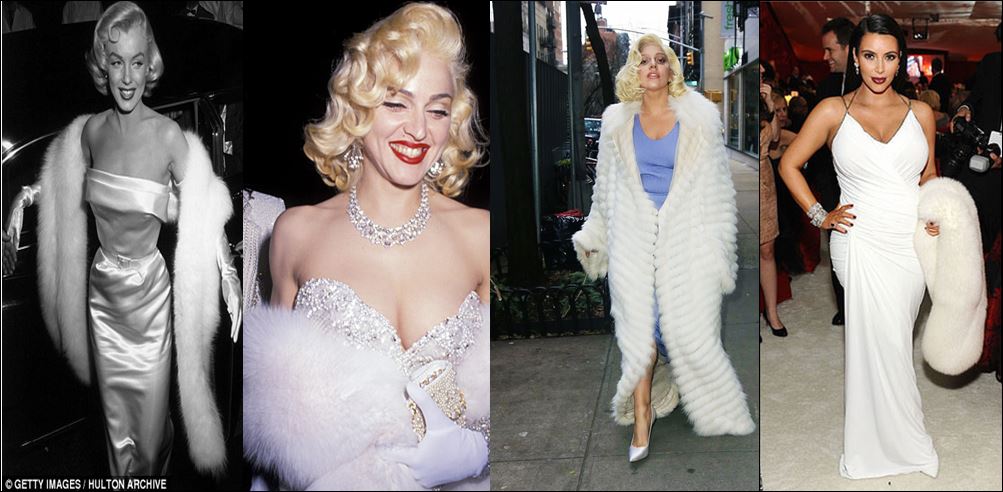 Millennials are always finding a way to take what's old and make it new again. Fur, with its deep-rooted history in the fashion world, is being worn by the younger generation in unique and refreshing ways. The huge mounting support for fur fashion among the younger set drastically contradicts some of the messaging that certain animal rights groups pitch to the media; this got us to thinking: How Do Millennials Really Feel About Wearing Fur?
Today it seems that fur has found a renaissance among the millennials. Much of this may be attributed to the versatility and creative flexibility of today's fur as well as the popularity of vintage styles across the fashion board, particularly as so many young women inherit the fur coats that were so treasured by their mothers and grandmothers. This generation, exploding with creativity, has found so many ways to incorporate these vintage furs into their wardrobes either "as is" or by restyling them. And with so much inspiration from the 500+ designers who incorporated fur in their collections for fall 2015 is it any wonder? Some say it may also be a natural social phenomenon as the new generation aggressively seeks to establish their own style…and clearly fur is a key statement for this generation.
From savvy street-style to evening glam, the pop-culture princesses and princes of this generation are strutting their stuff in spectacular fur fashion as they traverse their busy daily lives or deliver red-carpet sizzle. From music icons including Lady Gaga, Beyonce, JLo, Lily Allen, Rihanna and Nicki Minaj to supermodels including Kate Moss, Cara Delevigne, and Coco Rocha, and TV and film stars such as Ashley Tisdale, Blake Lively and Vanessa Hudgens the stream of furry images is nearly endless.
And then there are the uber-bloggers, Bryan Boy, Chiara Ferragni, Rumi Neely, Peace Love Shea, Olivia Palermo and many others posting countless fabulous photos in fur. Let's not forget the "real" girls, the Kardashians, Jenners, Paris Hilton, Nicole Ritchie and others regularly blasting out their fabulous fur looks on twitter, Instagram and facebook. The hashtag #fur itself has almost 2 million images linked and #lovefur almost 7K.
Kimye (Kim + Kanye) are even dressing their daughter, North in fur making a serious statement in micro-fashion. Millennial fashion tends to mirror celeb-sponsored style. To the likes of these role models, brightly dyed furs, remodeled vintage coats, and contemporary accessories like winter hats and mittens are some ways 20-somethings are sporting fur. More affordable for the 18-25 year-old crowd, small fur accessories such as handbag charms, keychains and fur embellished jewelry (i.e. earrings) by both high end and contemporary designers, are a great way to incorporate a glam touch of fur without breaking the bank.
You want to know what these young trendsetters think about fur? We've compiled some of their own words of wisdom for you…
"Young students are really eager for us to teach them about fur," Karen Groner, adjunct professor of fashion design at New York's Fashion Institute of Technology, tells Marketing Daily. "They're in love with it. I have never seen such overwhelming interest."
Related articles
Related articles