Cruise 2018 Collection Reviews Part 5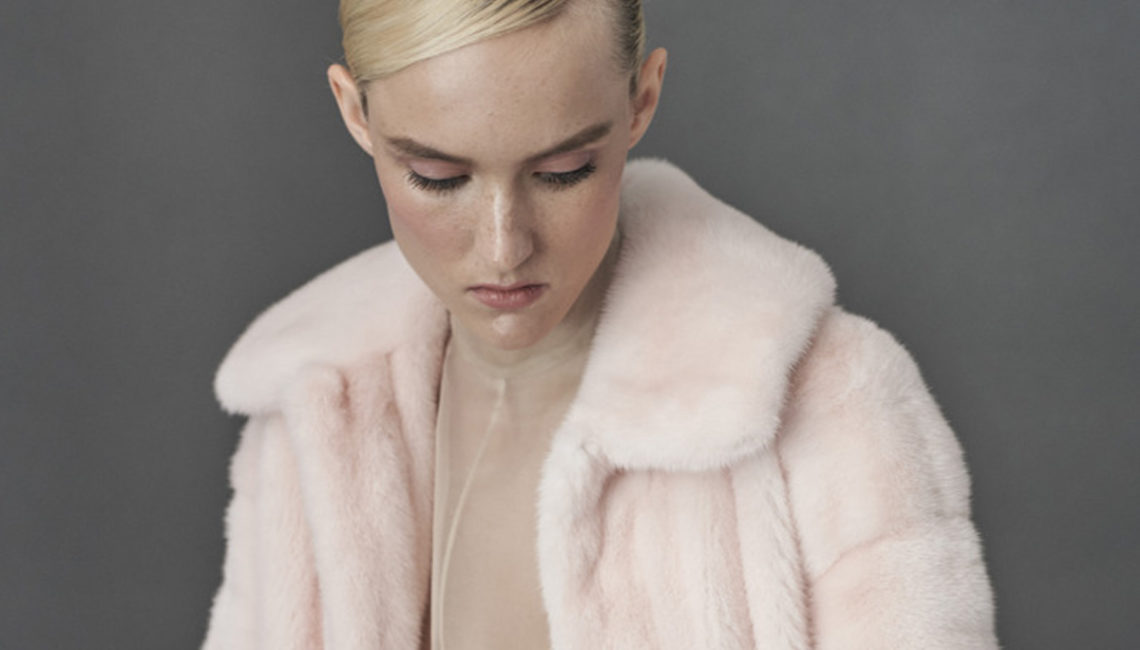 As more designers adapt to the "See Now, Buy Now" attitude, Cruise has become a "Winter II" season with all the requisite luxury fashion fabrications and strong outerwear pieces.  That means fresh fashion options to carry through the winter doldrums including, as we are seeing, plenty of great new fur fashion in the Cruise 2018 Collections.
Fur Touches Dominate at the Cruise 2018 Collections
The simple yet sophisticated designs of Diane Von Furstenberg have earned the label a unique niche in luxury fashion.  DVF has become the go-to brand for effortless chic.  For Cruise 2018, a season he calls "winter" Jonathan Saunders captured this attitude with modern silhouettes, vivid prints, fresh stripes  and bold pops of color.  From the ruched silk floral print dress in a beautiful cobalt blue to the body-hugging black and white striped dress to the deep red wide-legged pant this collection was filled with great wardrobe options for the girl on the go.  If Cruise is about sporty elegance and easy dressing, Mr. Saunders has hit all the right keynotes.  With a quick change of accessories a crisp white mid-calf dress with a wide belt could work for almost any occasion.  A flared denim pant with striping is pure casual cool.  Even his outerwear, from the floral print parka to the simple suede belted trench to the plush fun furs, both real and faux, managed to make a statement without being fussy.  DVF makes sure their clients look good without having to think too much about it…and that's the ultimate luxury in fashion.
We love Pierpaolo Piccioli's work for Red Valentino.  His unique sartorial approach mixes a sweetly feminine aesthetic with a sporty edge to deliver clean, modern looks.  Depending on accessories and attitude, these looks can work just as easily uptown or downtown.  Take his diaphanous pin-spotted dress with appliqués.  Soft and pretty, a light strappy heeled sandal makes it perfect for an elegant summer garden party.  With high-tops or boots it is ready to hit the streets of the East Village.  Throughout his Cruise 2018 collection there are plenty of ladylike touches from the soft floral prints to delicate lace and flounces to the little mink collars.  A sporty school girl vibe comes in pleated skirt with matching sweaters or striped varsity jackets or a windowpane skirt and jacket.  Mr. Piccioli understands his PYT's and gives her plenty of wearable, versatile wardrobe building blocks.
Gilles Mendel has firmly planted his label, J. Mendel, at the pinnacle of luxury fashion.  Sumptuous furs, elegant eveningwear and sophisticated daywear have become his trademarks.  For his Cruise 2018 collection he delivered some of his best work in all three areas.  Floral embroideries, beading, plisse pleats and soft touches of fur trim added to his message of refined, ladylike glamor on evening gowns, dresses and sharply tailored pants.  But make no mistake, there was a cool factor here too.  A navy beaded wide-legged jumpsuit was fresh and modern.  Sweet little dresses evoking the Twiggy look of the sixties had a hip edge.  And, of course there were the furs.  Mr. Mendel manages to give even the most precious of furs an unexpected versatility and accessibility.  A lush, long chinchilla vest could feel cool and sporty with jeans or could serve as an elegant accessory with eveningwear.  A chevron pattern intarsia mink coat in pale hues is destined to be a favorite classic.  A cross mink caplet is that easy-to-throw-on piece that gives any look a glam boost.
Related articles