Cruise 2018 Collection Reviews Part 4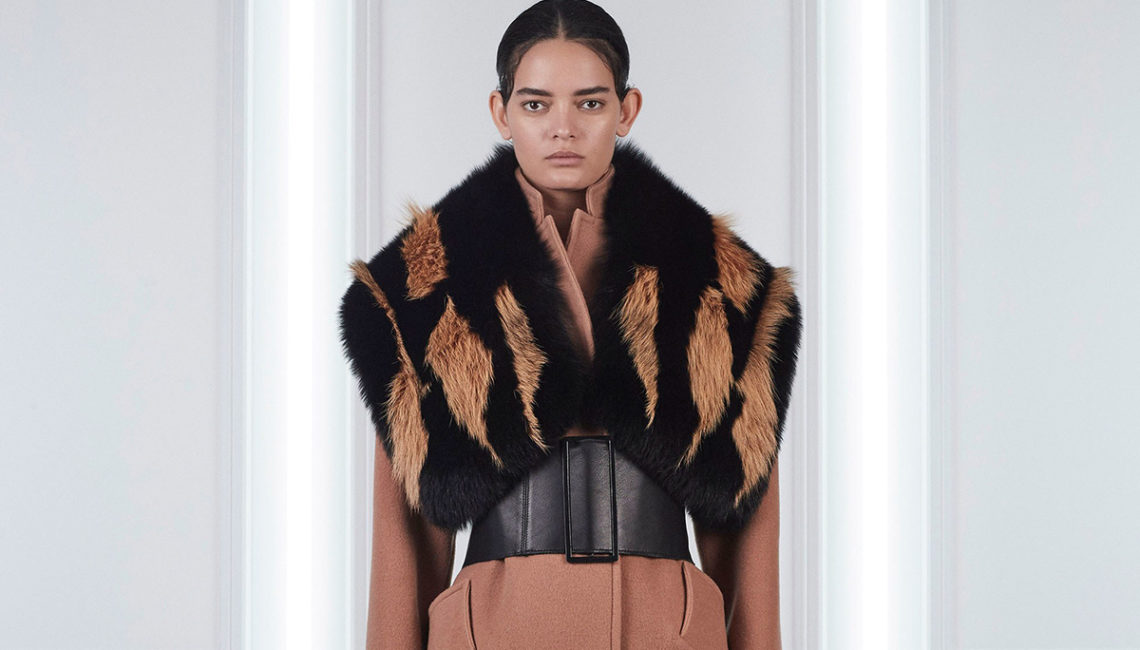 It seems we go from season to season, barely finishing one round of collections before another begins.  Such is the cycle of luxury fashion.  The demand for the fresh and new is constant.  The fashion customer is always on the search and the designers and manufacturers are challenged to deliver and here we find ourselves at the Cruise 2018 Collection cycle.
Cruise 2018 Collection Reviews
We're big fans of Sally LaPointe!  Season after season she introduces sophisticated statement pieces that ooze luxury.  For her Cruise 2018 collection she didn't disappoint.  Metallic wide-legged pants and dresses, elegant knits and feathery fur trims suggested just the jet-set vibe that launched Cruise.  Yellow leather pants with a matching knit top, pale blue high-waisted pants and top or the all-white ensembles showcased the power of monochromatic looks.   A tribal print inspired embroideries and beading that accented many looks and provided the unique vocabulary of this collection.  Her homage to the lighter side of resort came in lightweight crochets, diaphanous dresses and French dot tops.  Ms. LaPointe showed her mastery of fur with a spectacular jacket of quilted leather, shaved silver-white mink and copper fox….truly extraordinary!
Stuart Vevers is another disciple of the "See Now, Buy Now" strategy.  For Coach 1941's Cruise 2018 collection he delivered strong on statement outerwear and ready for the season at hand.  Easy-to-wear dresses in silks and lace, denim and lurex were layered beneath satin bombers, rugged shearlings and polished leathers.  Celestial prints and a unicorn graphic lightened the mood while metallics offered his girls that downtown vibe.  The collection had an air of cool confidence and a distinctly American edge that is sure to get registers ringing.
From the Amalfi Coast to the sands of South Beach, Donatella Versace has embraced the resort attitude, manifesting it in her sartorial style for Cruise 2018.  The Versace signatures are there, from the sexy rock-glam looks to the Baroque prints, leathers and the metal studded embellishments.  A softer side came in beautifully tailored dresses in summery tones or crisp black and white that had a simple but striking elegance.  Donatella gives denim a new dress code with festive tropical embroideries.  The tropical theme carries through to the print on a coordinated ensemble of shoes, bag, dress and jacket.  This was Versace at their best.
Related articles