Coachella 2018 : Free Flowing Fashion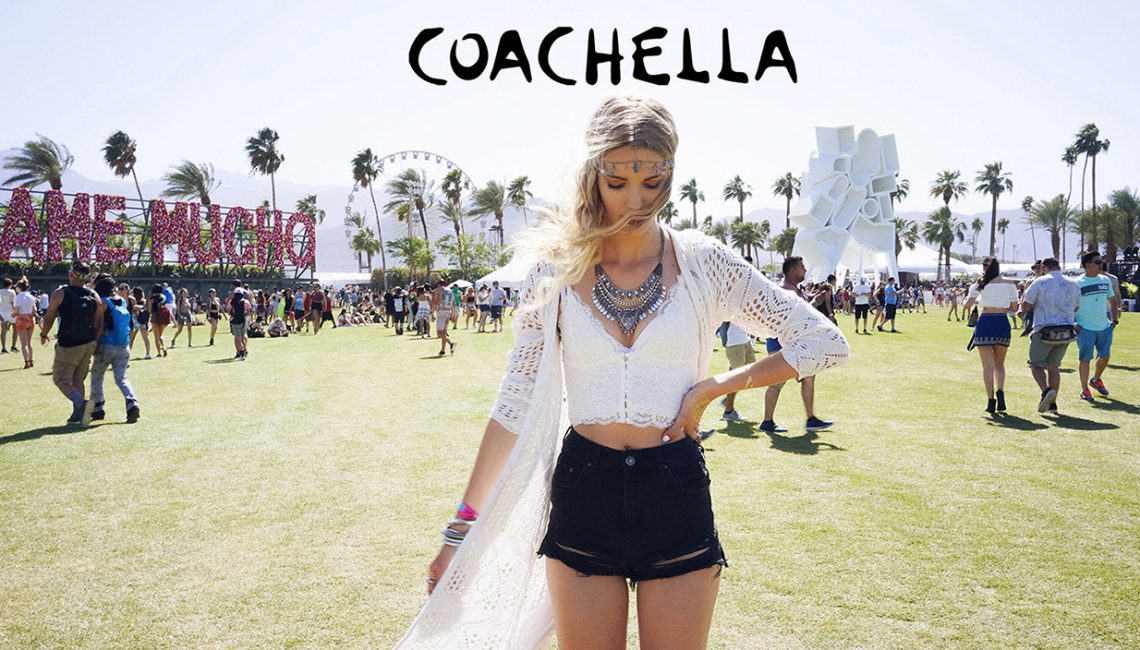 Coachella.  It's not just about the music anymore!  The annual mecca now draws the top models, A – list celebrities, biggest bands, and the rest of the young and beautiful to the California desert for two consecutive weekends of see-and-be-seen high-profile events, branding opportunities and, yes, even some great music.  And, from all accounts, this year's event measured off the Richter scale. If your head didn't almost blow up hearing the news that Beyoncé performed with the added surprise of Destiny's Child, then the social media onslaught of the who's who partying and making their fashion statements throughout the weekends provided you with plenty of distractions to keep you gleefully focused on your  phones. After all, as your friends get together to dish the weekend you don't want to be the one caught with the blank stare because you missed a crucial Instagram post.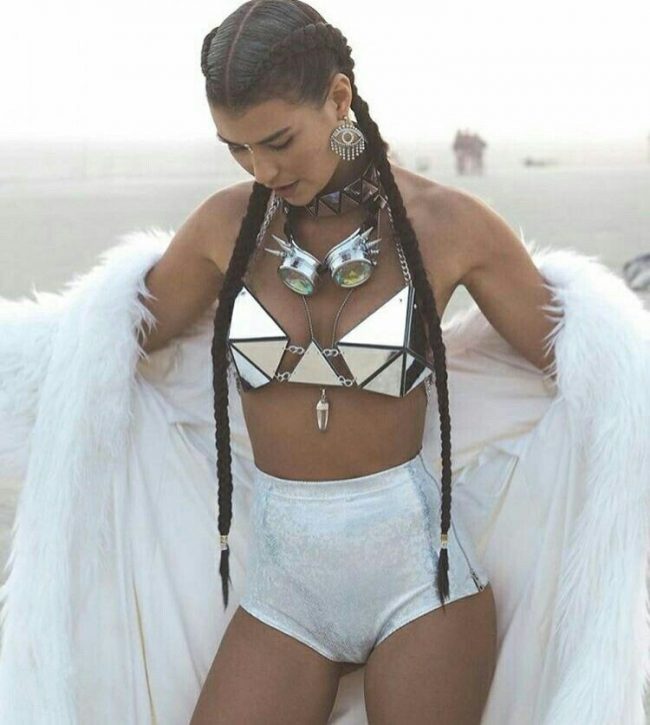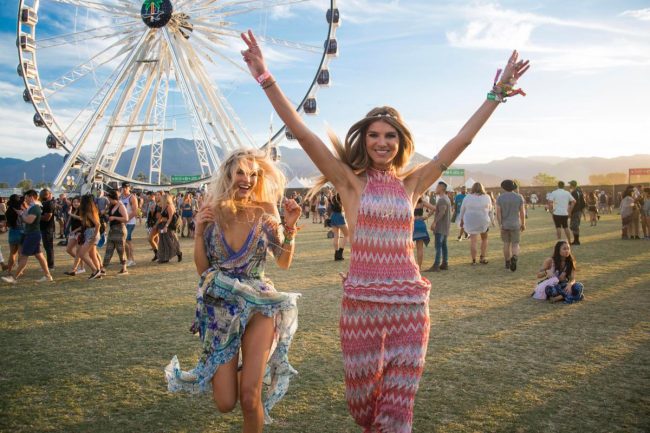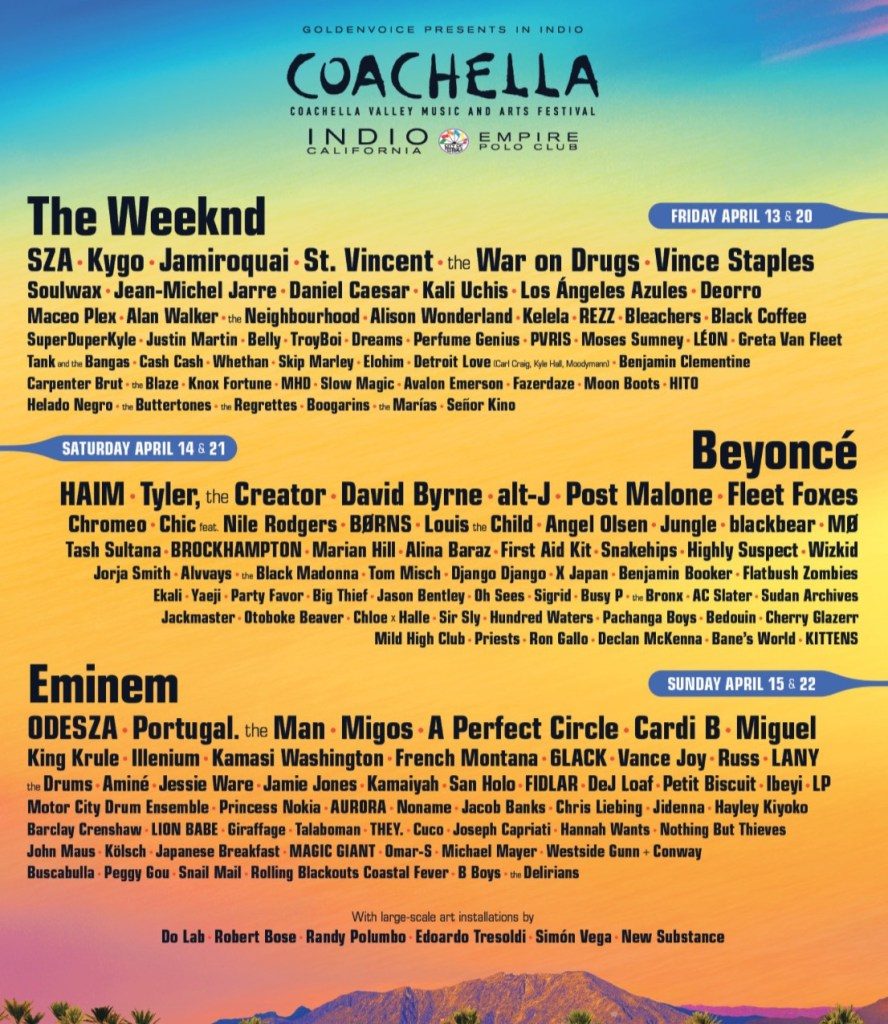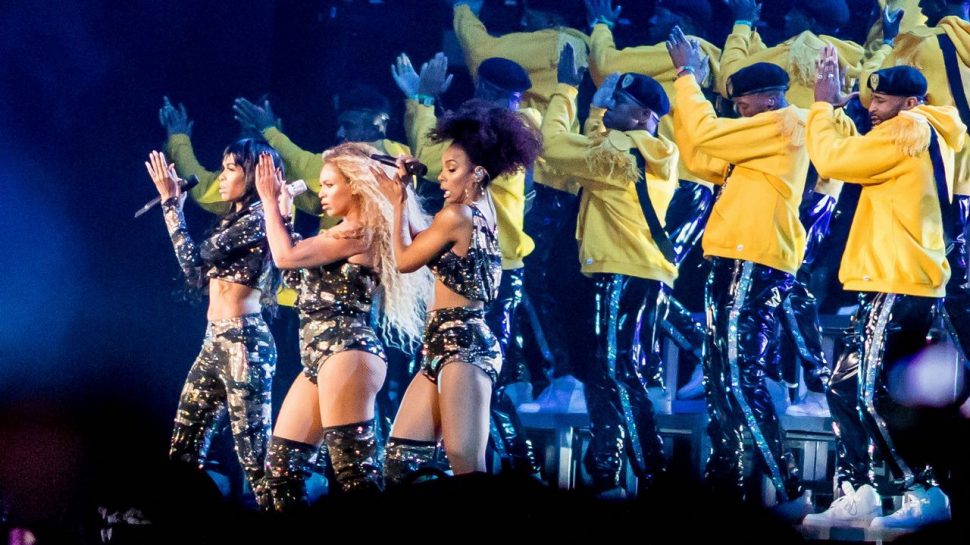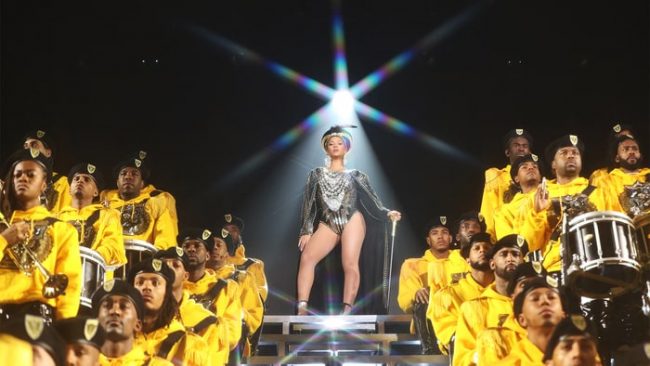 To help make sure you maintain your vaunted role as one of the key fashion cognoscenti  we're here to break down the fashion, ferret out the trends, and give a shout out to all the style mavens who represented in a big way. The first fashion commandment says there is no BIGGER Glamour "don't" than to repeat last year's looks off the hot list from Coachella. It's "a must" to be as non- Coachella as possible. Hint: wearing fringe this year might get you flogged and, FYI, ditch the flower crown unless you're going for Queen of Un-Cool.
Coachella 2018 Fashion's Playground
Speaking of queens, Queen Bey parted water with her production. Affectionately named #Beychella in homage to this year's headliner, Beyoncé's entire show was custom designed by Balmain's Olivier Rousteing. In partnership with her personal stylist Marni Senofonte, this design duo leap- frogged between Paris and LA for the past two months to make the magic happen. Short shorts, high-waisted jeans, overalls, and denim jean jackets were verse and chapter. We're partial to over the top denim jackets. Oscar De la Renta SS2018 RTW denim looks paired with fur, of course, would be our first choice. Leave it to Bey to dance the night away in Christian Louboutin sky high heeled boots bringing the fashion up to the heavens.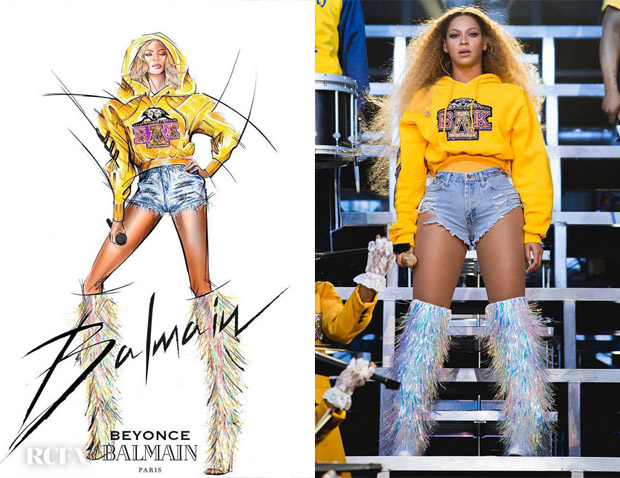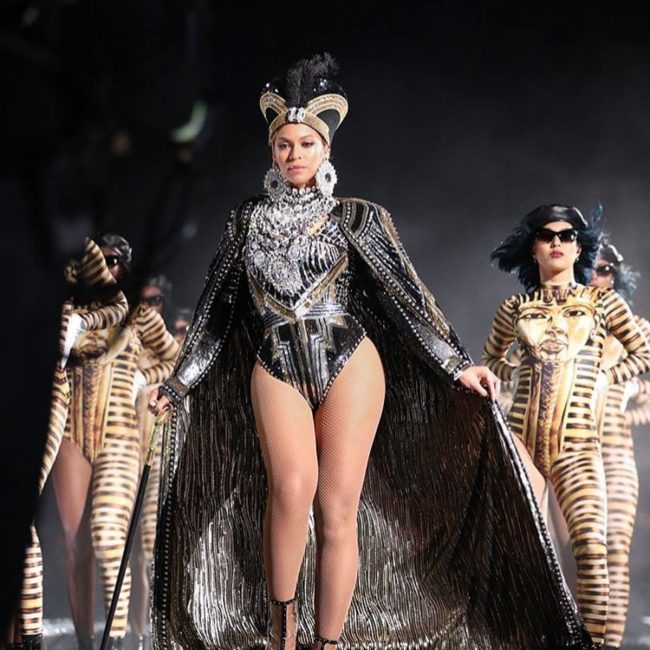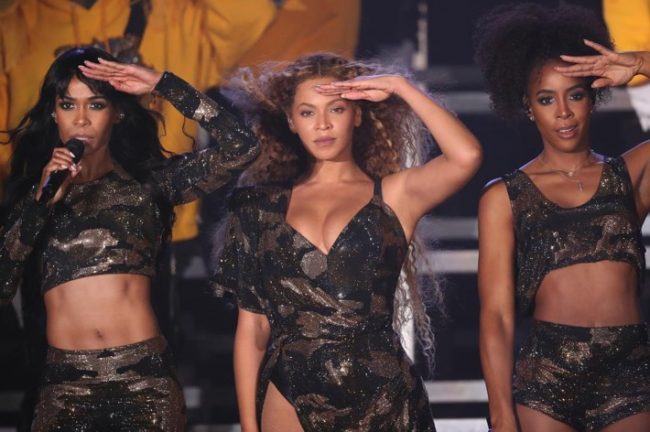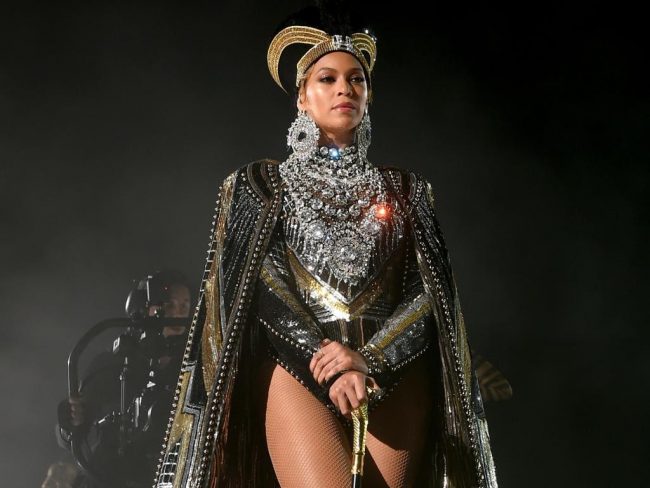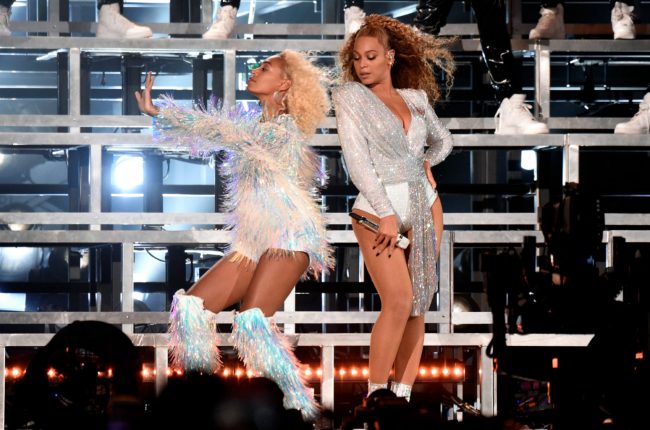 Streetwear in the desert- yeah, so what….it makes no sense but it's COOL! Virgil Abloh's new gig as artistic director of menswear at Louis Vuitton knows what today's fashion disciples want. Generous tailoring, loud patterns, prints, and plaids, all touched with luxe, LV's logo is unmistakable. For the girls, crop tops, high-waisted track pants, and bright colors were the looks to beat. Check out Adrienne Landau's RTW Spring 2018 because she nailed it! She added fur pieces to athleisure and we are now cult followers. Performing in a Champion jersey, oversized Chanel visor, and Givenchy jeans, DeJ Loaf slayed.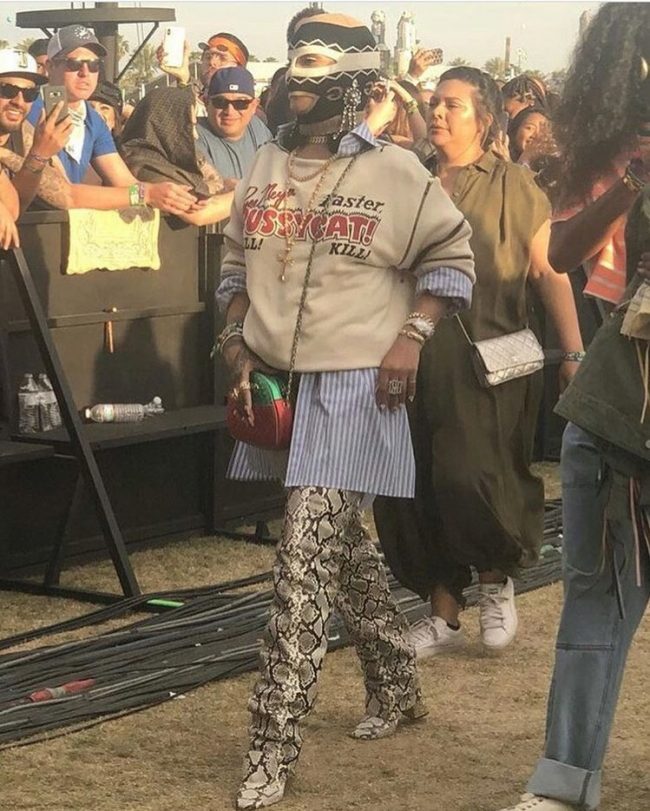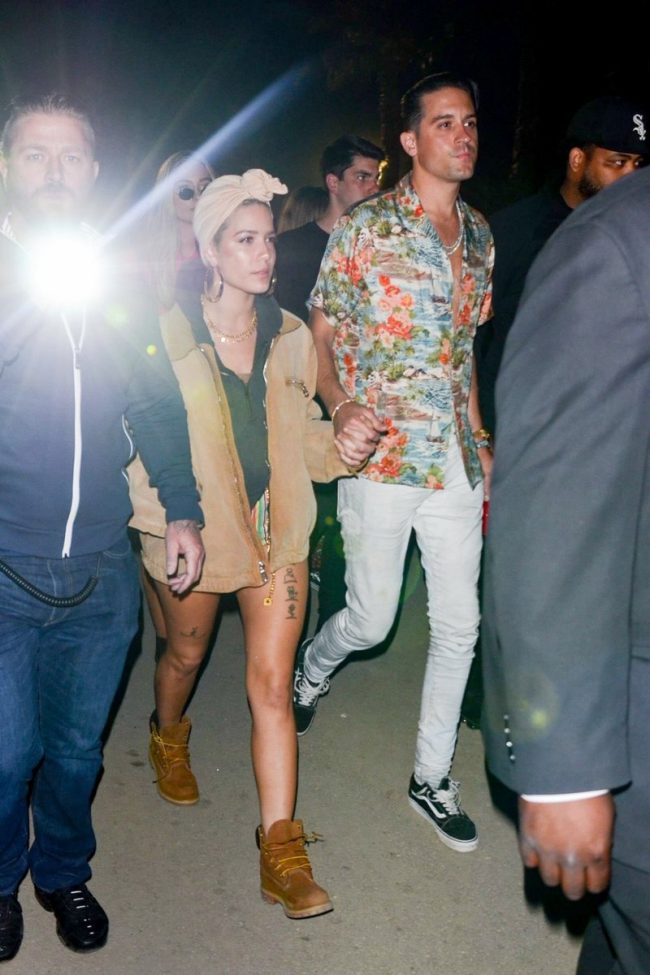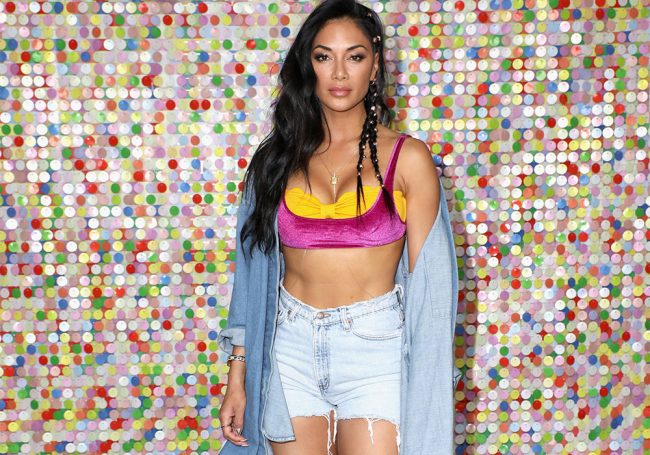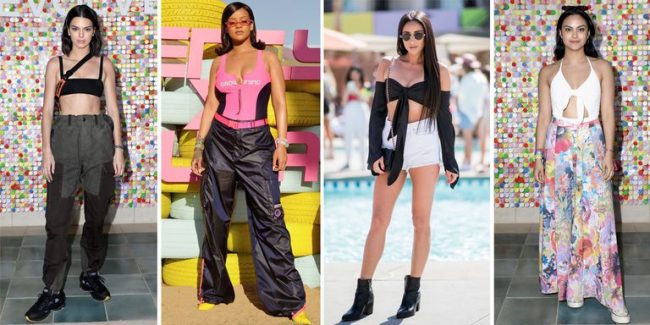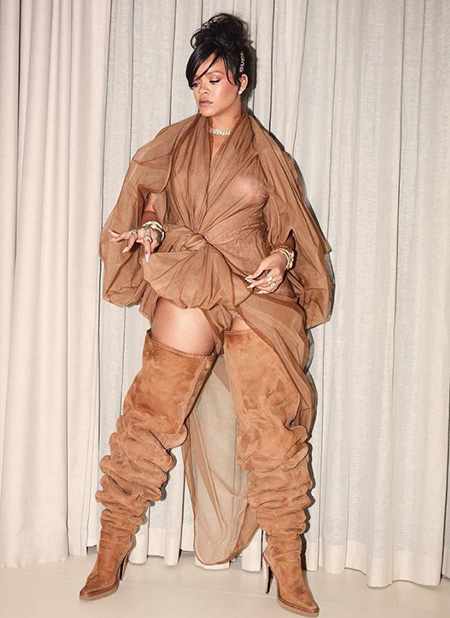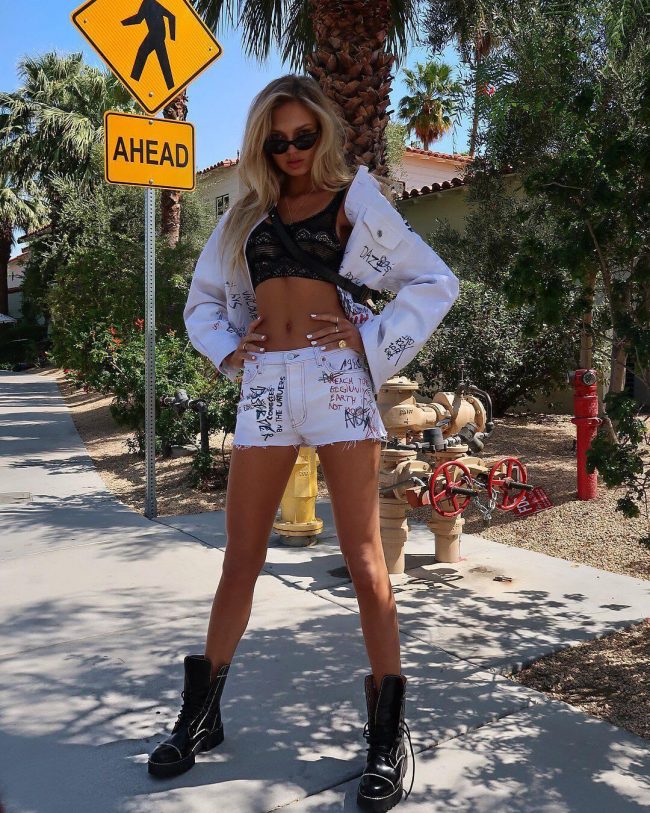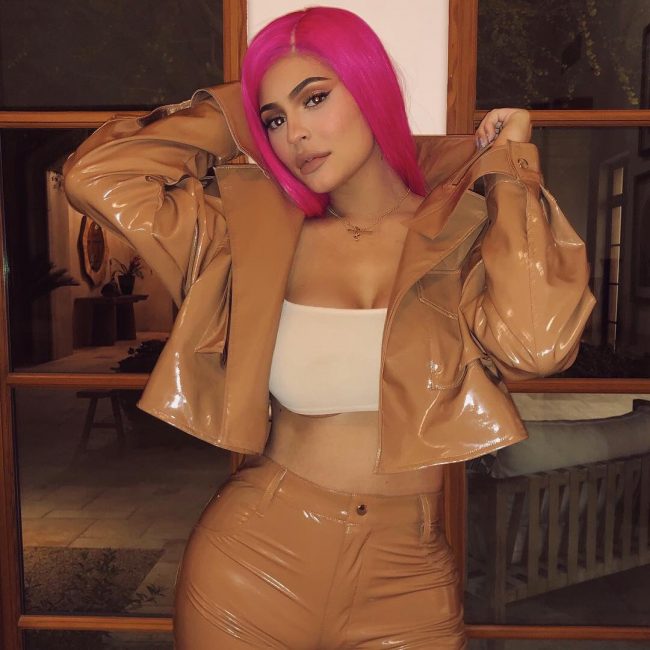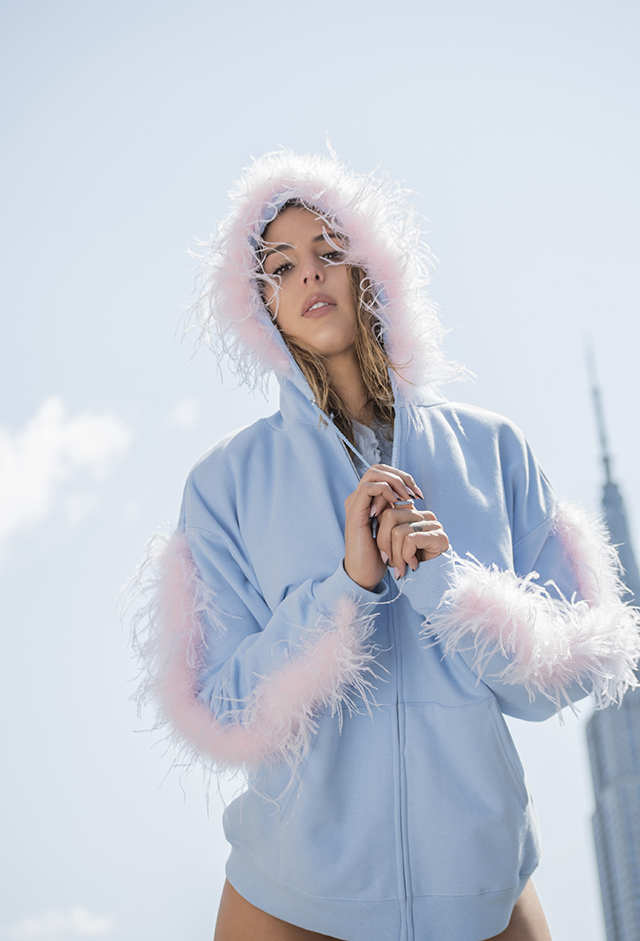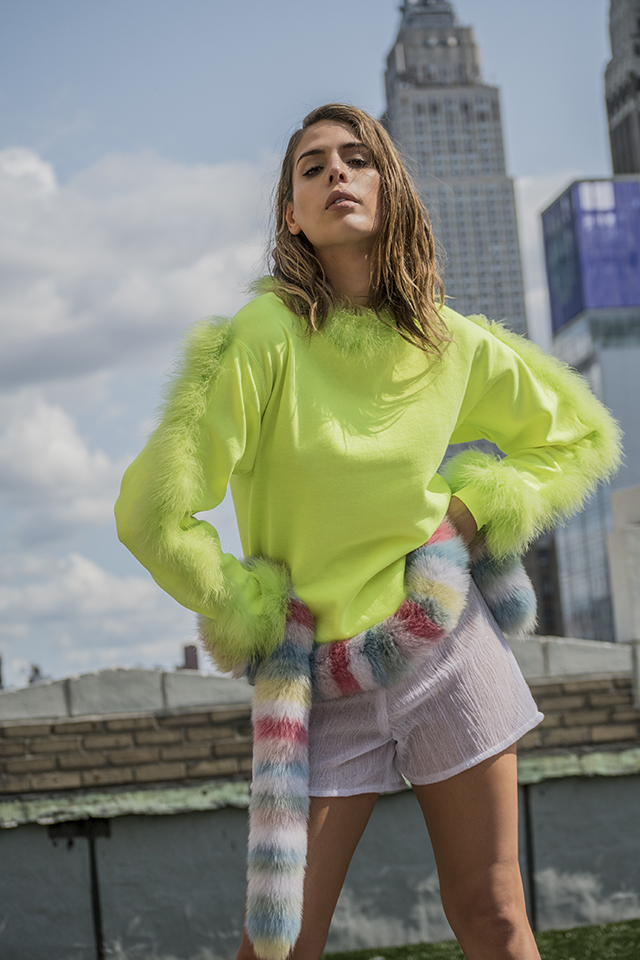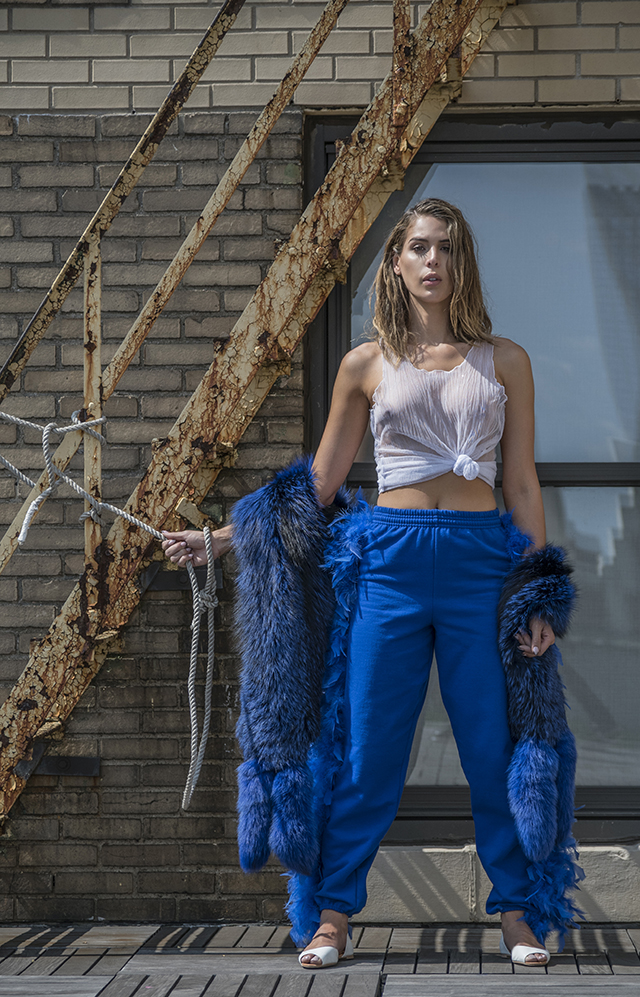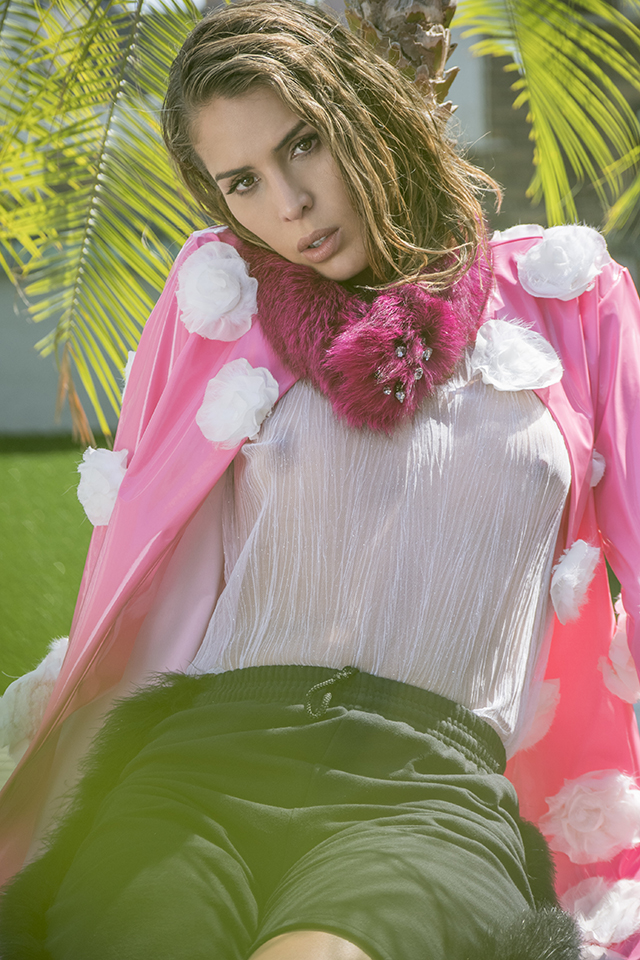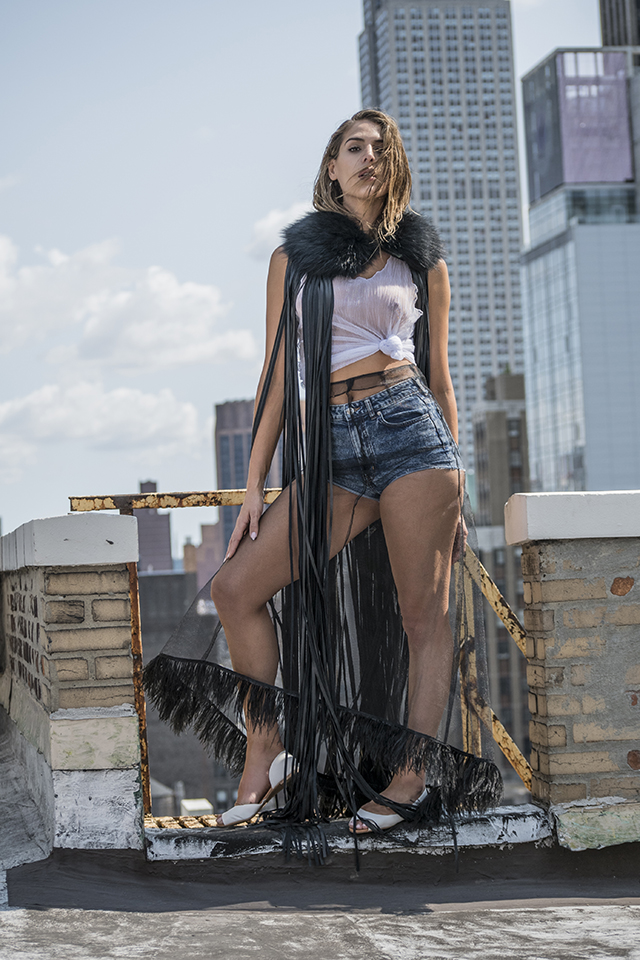 Another trend coming out of this desert diversion was the cape.  Back to Bey, did you see her close the show in an Egyptian-inspired floor length white cape studded with rhinestones? Killer. For a more approachable option, Kobi Halperin's leather cape from NY RTW18 was a one size fits all option. Following the marabou feather trend, Francesco Scognamiglio and Osman's versions were among our favorites.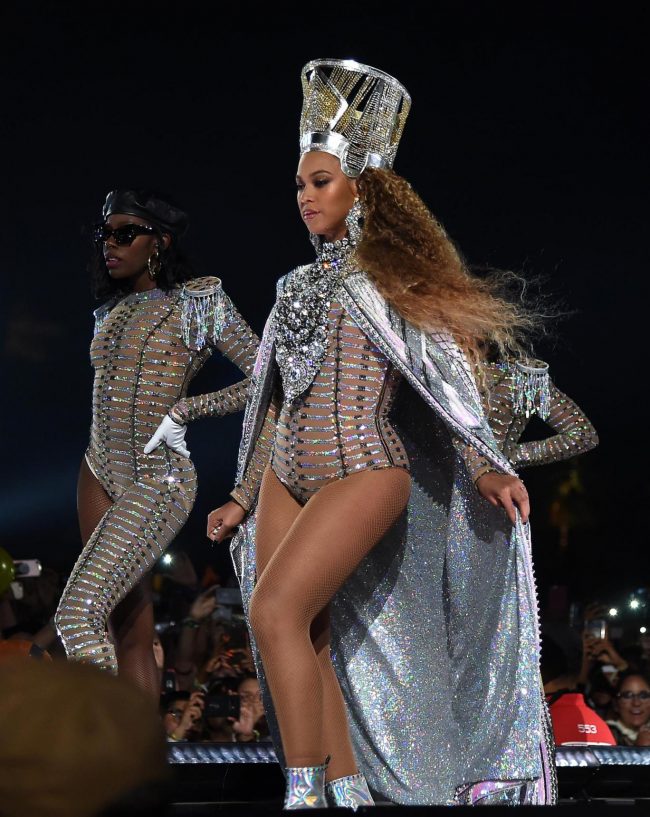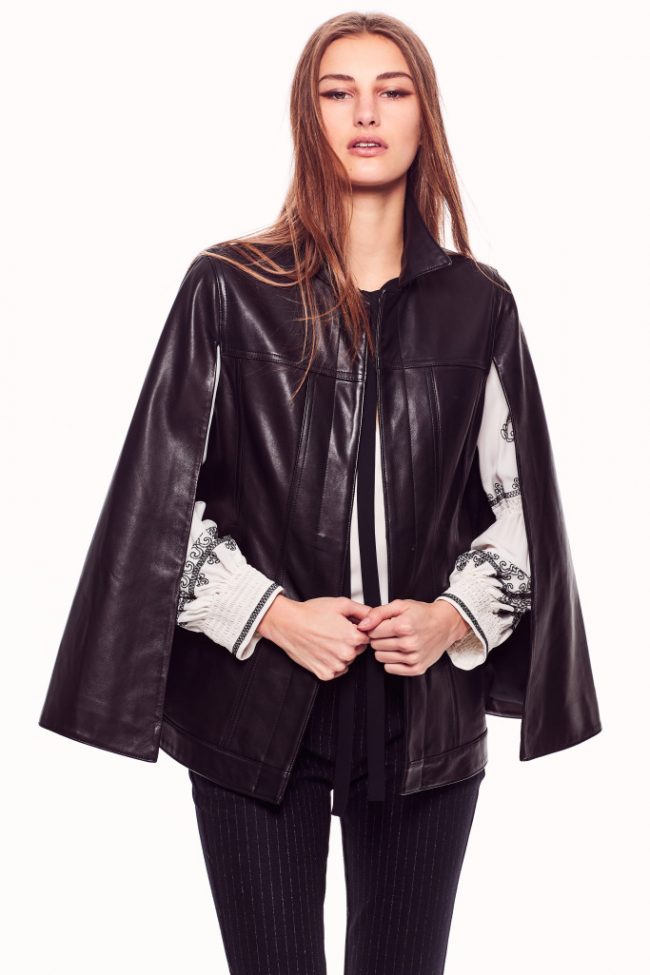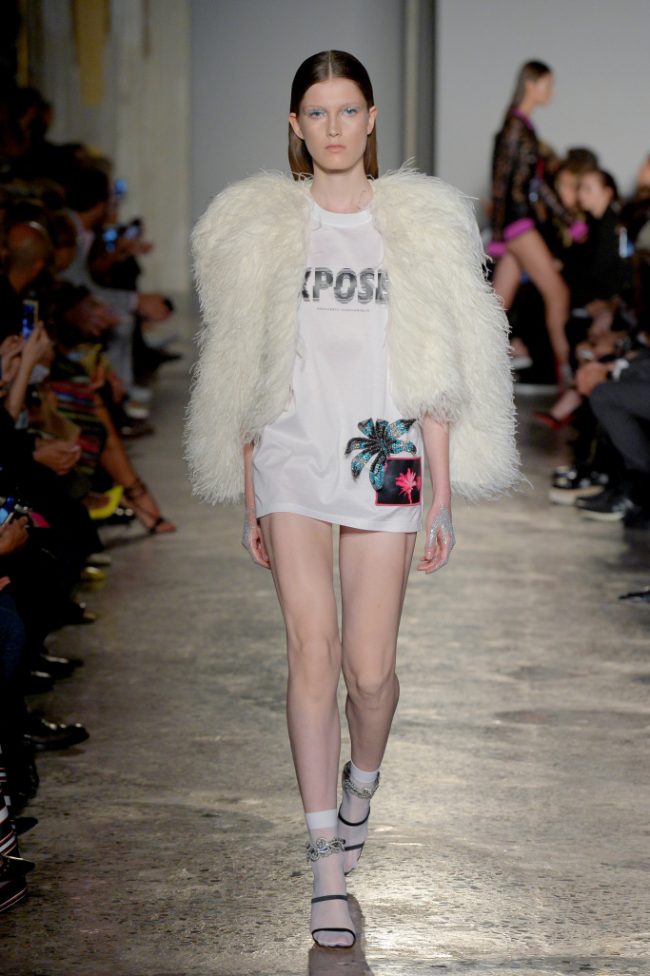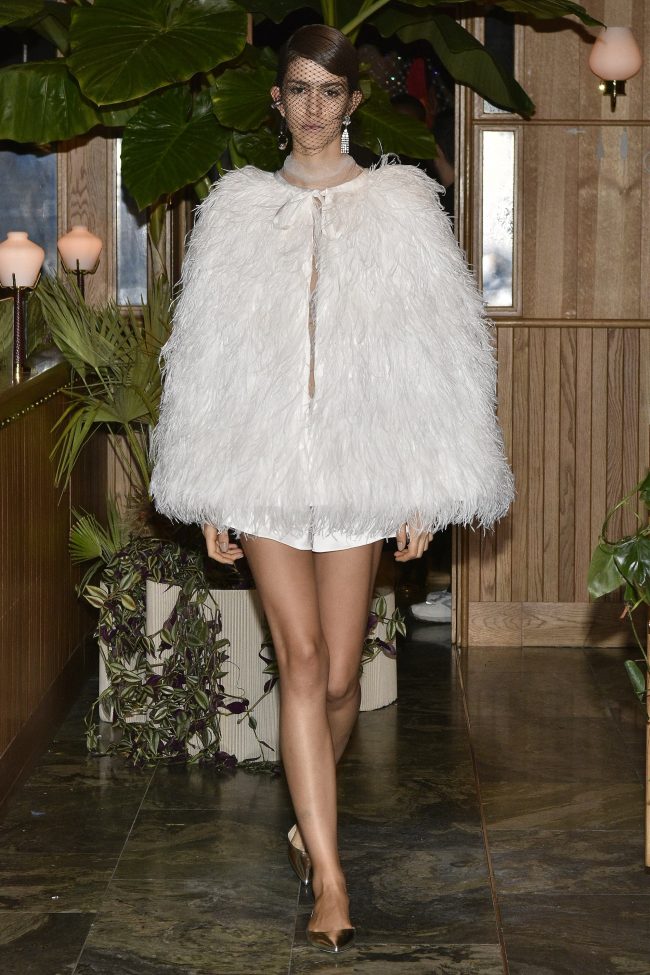 The jumpsuit was an odd trend considering the bathroom situation at festivals but who ever said fashion was about function?  Eric Schlösberg's spring 2018 lace jumpsuit with marabou hat was spot on. For the more mature, refined set,  Ferragamo's SS18 green suede jumpsuit would work but only if you have no muss, no fuss, and no spills in your VIP seats.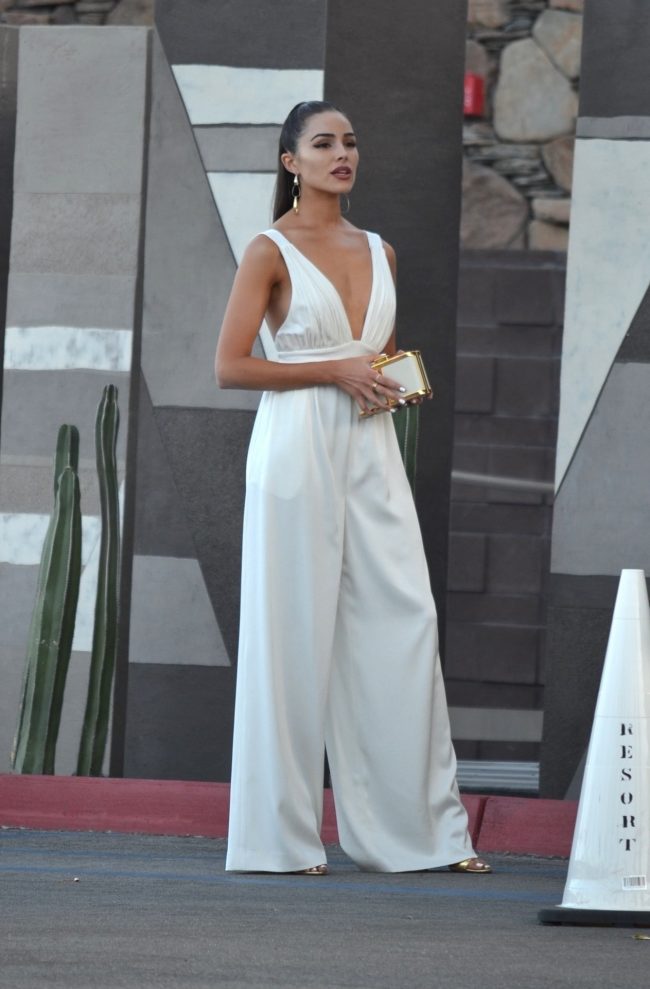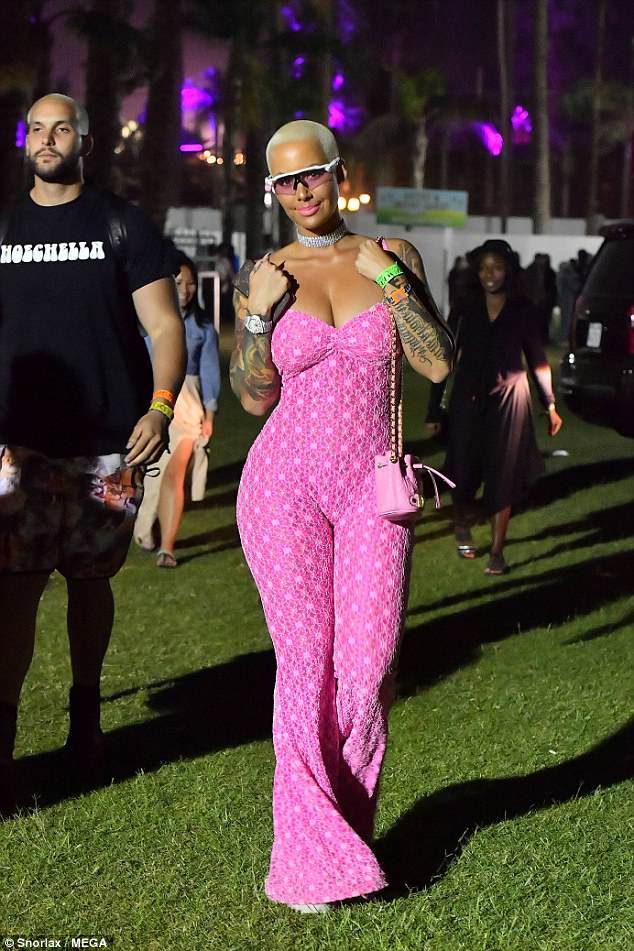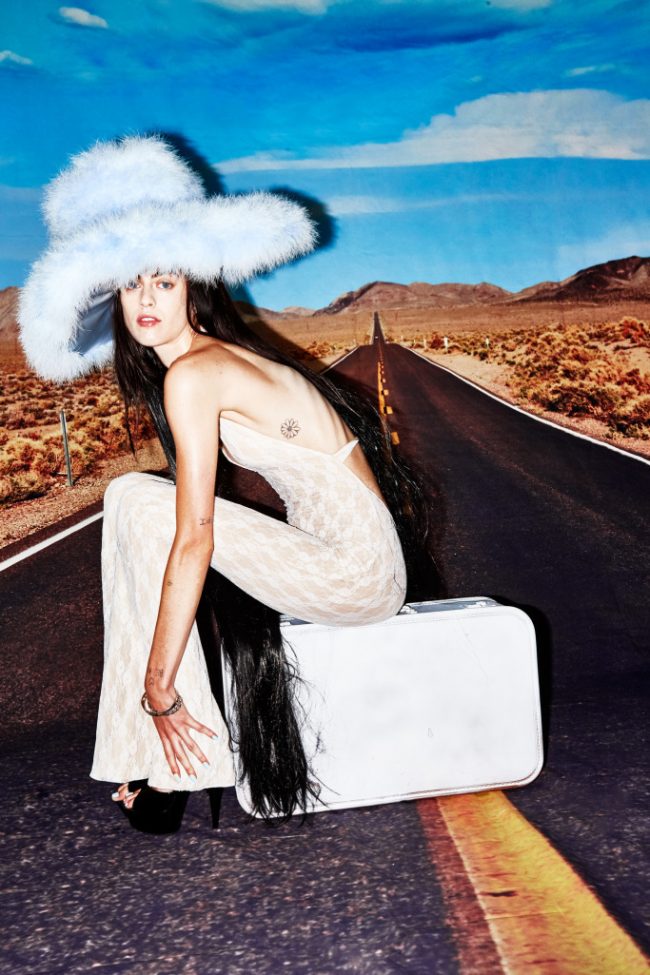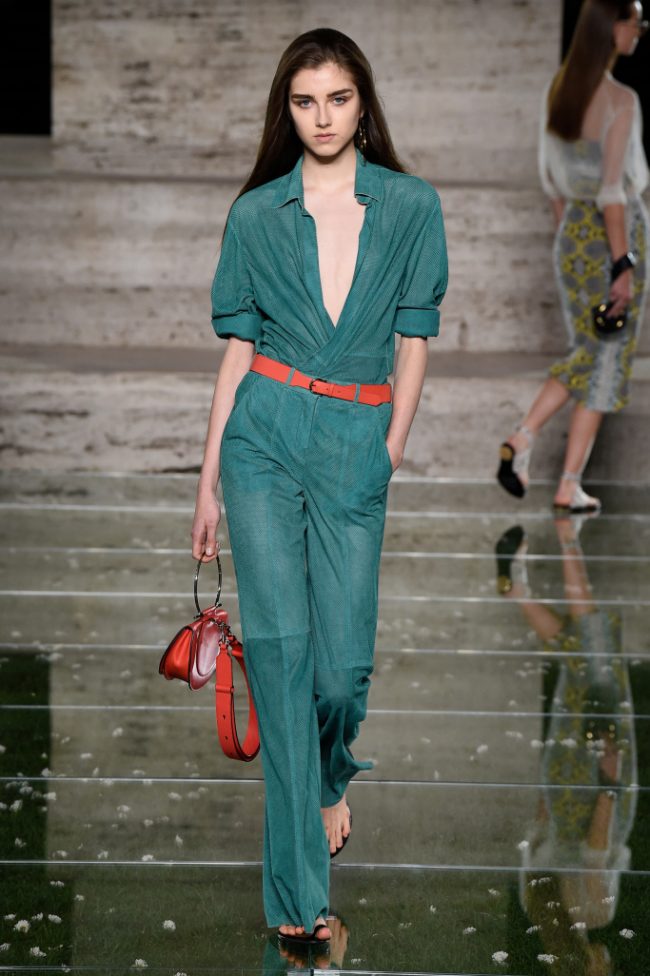 Get your crochet on…this isn't a look just for grandma's afghans. Like a built in air conditioner, this knit keeps you cool in the hot desert heat. Embellished with prints and florals, crochet is ubiquitous and almost cliche.  A retro trend with a nod to the birth mother of all music festivals, Woodstock, designers Balmain, Jonathan Simiki, and Anna Sui lead the charge.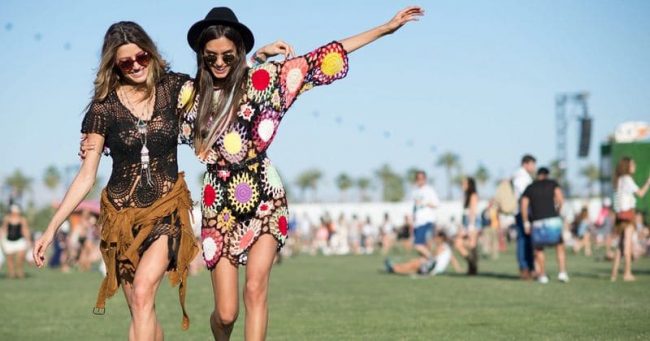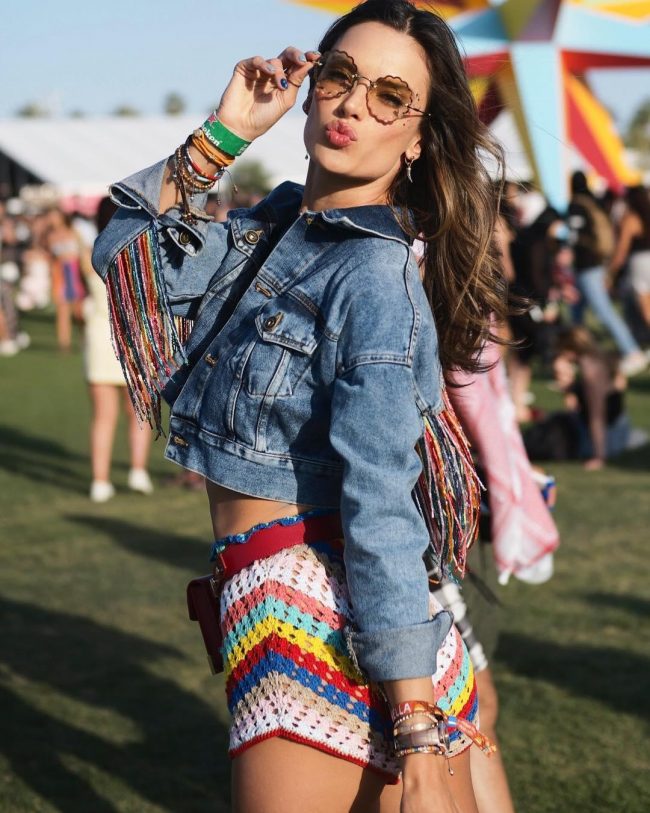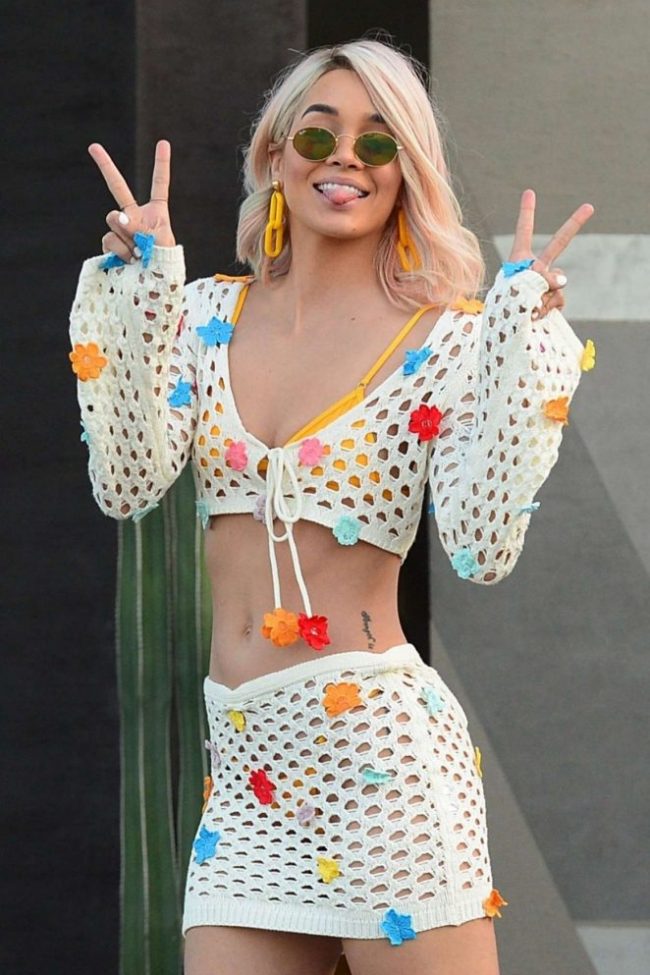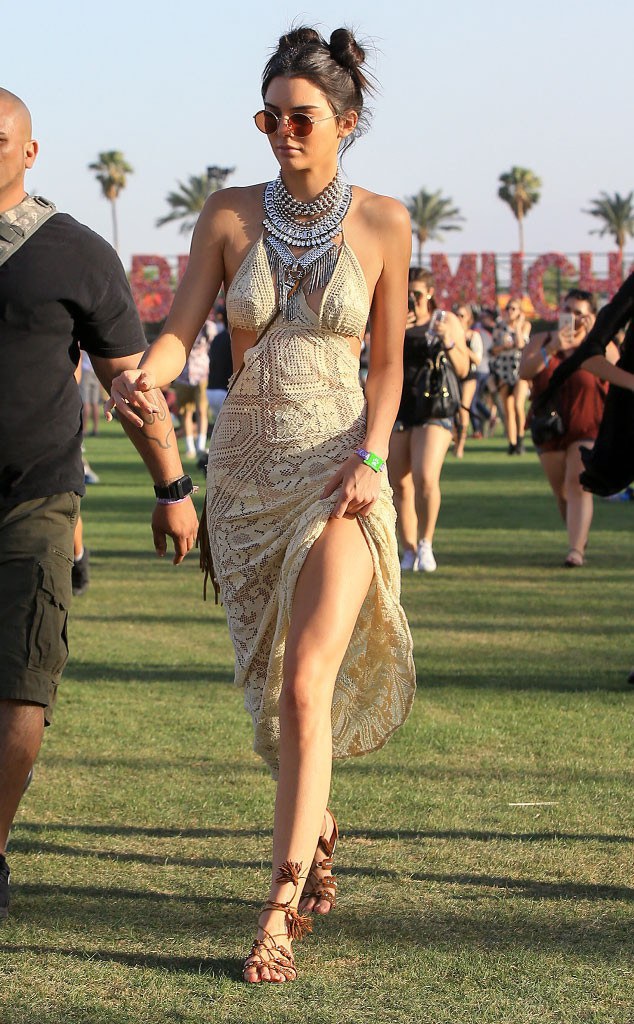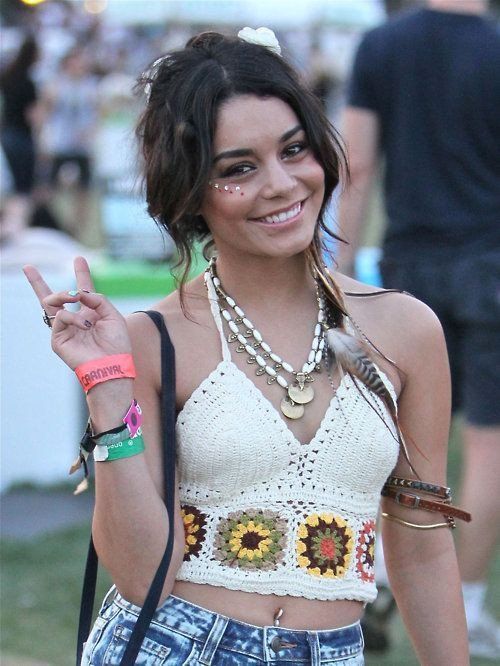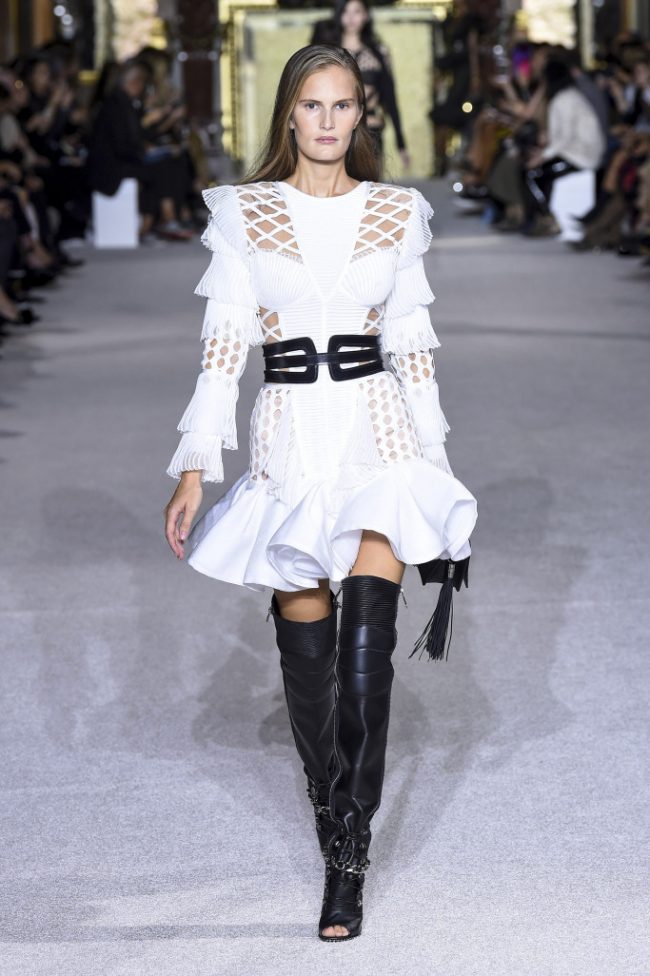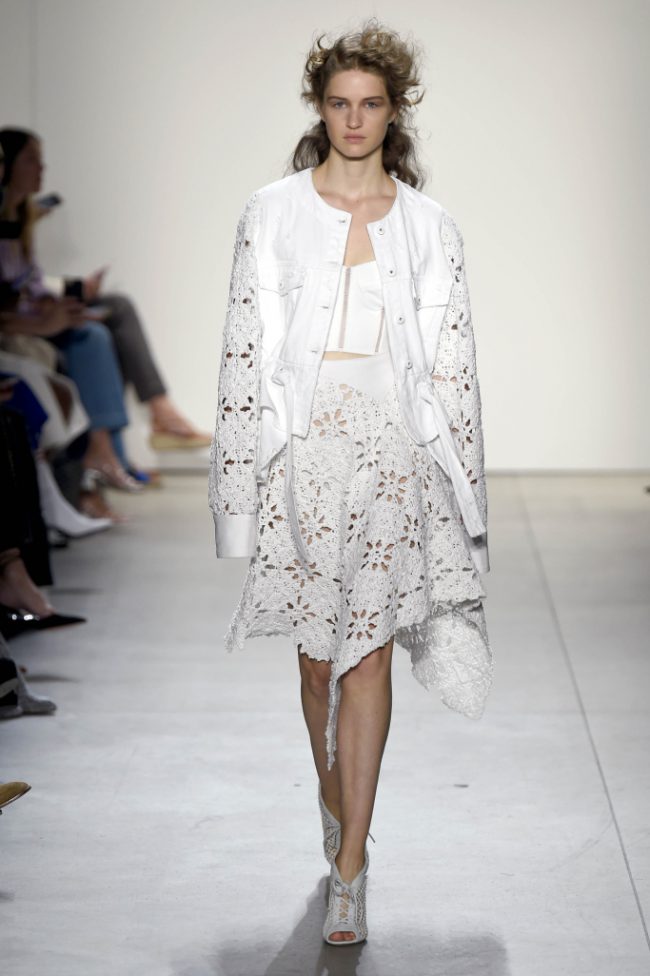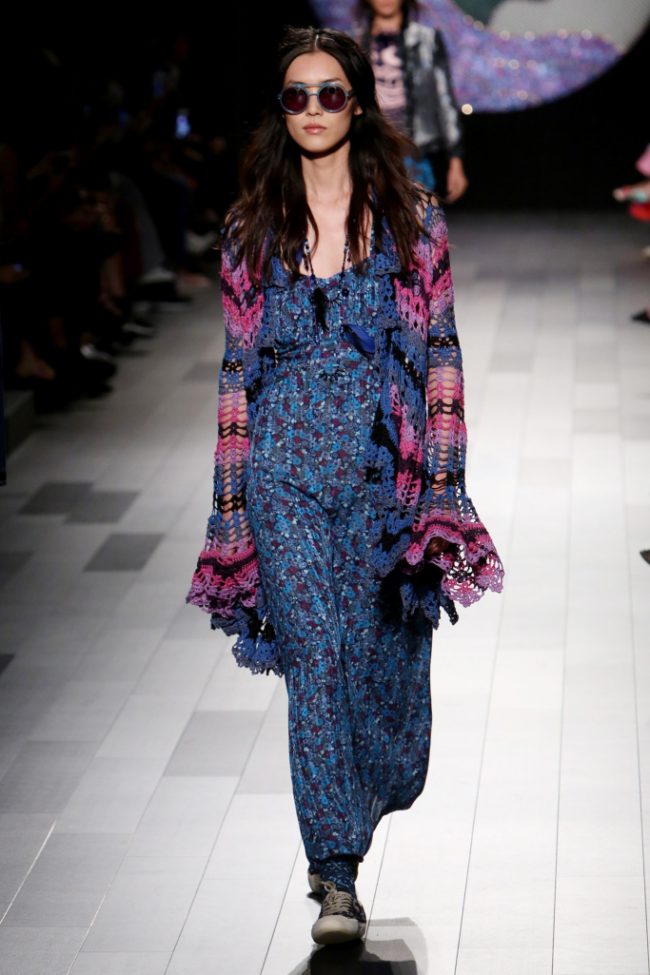 How will Coachella top itself for 2019?  You can be sure we'll be here to dish with you.