Celebrating the Solar Eclipse With Celestial Furs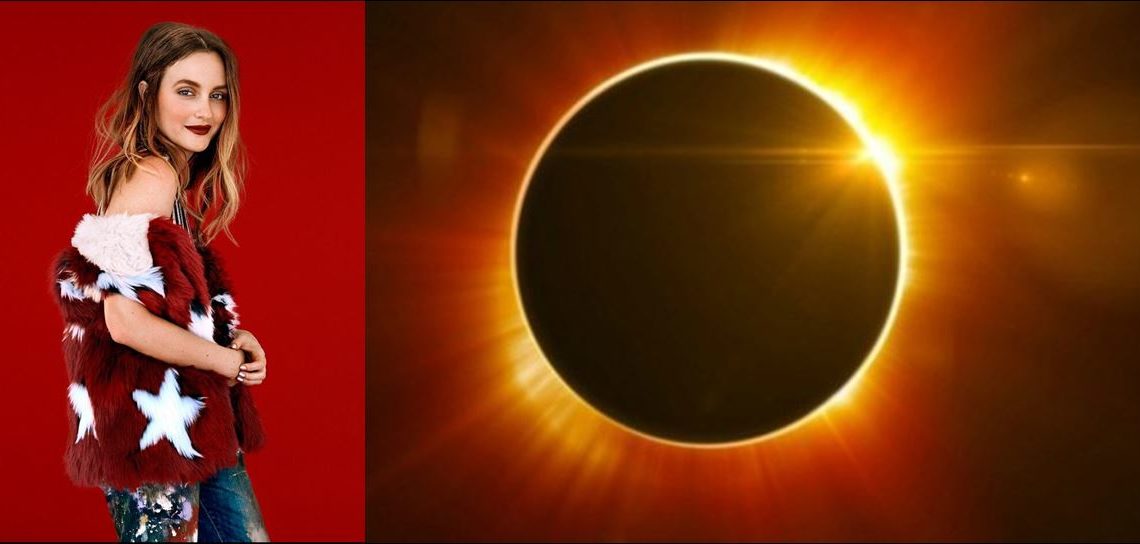 Across the US we're celebrating the total solar eclipse today with millions of people migrating to the path of totality to see it in full.  I've just returned from a rooftop party where, with special film cards we watched the moon slide across the sun and the sun's tenuous atmosphere – the corona.  What an awesome display!  Now, with ABC News on in the background as I write, I am watching as the eclipse moves across the path of totality with hundreds of thousands of people at each location cheering the moment at which the moon completely covers the sun.
1979 Chic: A Look Back at Our Last Solar Eclipse
The last time we witnessed this phenomenon in the US was February 26, 1979.  You can bet that it was cold across the northern US…perfect for steeping out in the latest fur fashions of the season.  Key looks were bold and ultra-glamorous, reflective of the glittering disco society that was dominating the cultural scene. These were coats that made an entrance!  Big and plush, these furs were the ultimate in luxe fashion.
As testament to the powerful appeal of this era in fashion design the late 70's/early80's have been a major influence on designer collections for the past two seasons.  Georgine has captured it perfectly with her brightly colored fox chubbies.  Michael Kors updates the look with a fox cape-coat hybrid.  For Dennis Basso uber-luxury has always been his trademark making his references to the era a natural.
Full confession, I am always up for a party.  So I am definitely in full celebration mode today, especially if it gives me an excuse to have a glass of wine or two in the early afternoon!  And why not?  After all, if you want to see the next total solar eclipse in the US you'll have to wait until April 8, 2024. But it is also an opportunity to celebrate celestial fur fashions and the return of the glitter and glam of the late 1970's and 1980's to the current fashion vocabulary.
Cheers!