Buy Now Wear Now: Street Style Looks We Love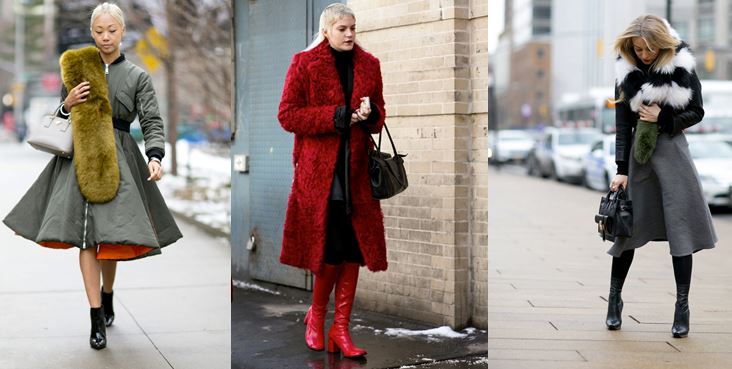 While old man weather teases us with spring it seems winter may not be over yet. 70 degrees one day, snow the next. What to wear? With today's intense pace and the unpredictability of the thermometer your sense of self and style could take a back seat, but not if we have anything to say about it. How can you coordinate and pull off effortless style in the face of these challenges? How can you pull from your current wardrobe to ward off the chill without looking too wintery? We're here to review and break down the best of the current season's street style looks. At first glance, this fashion ingenuity can look complicated and out of reach but when we deconstruct it, you'll see how simple it can really be to pull from your closet today to get these street-smart looks.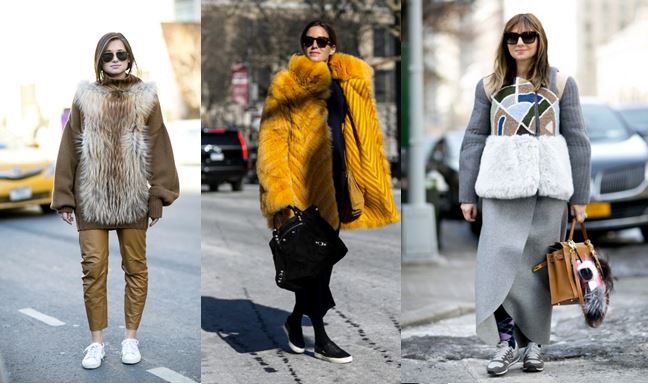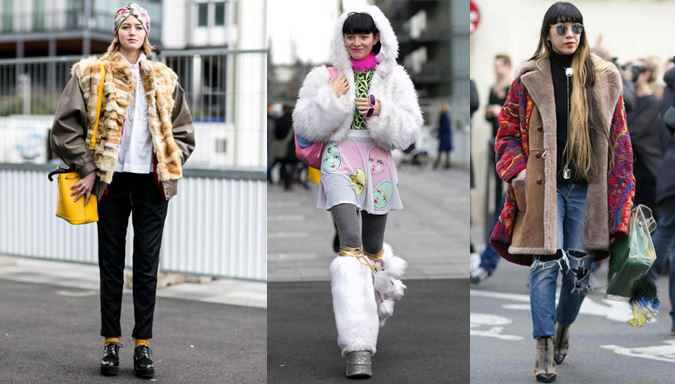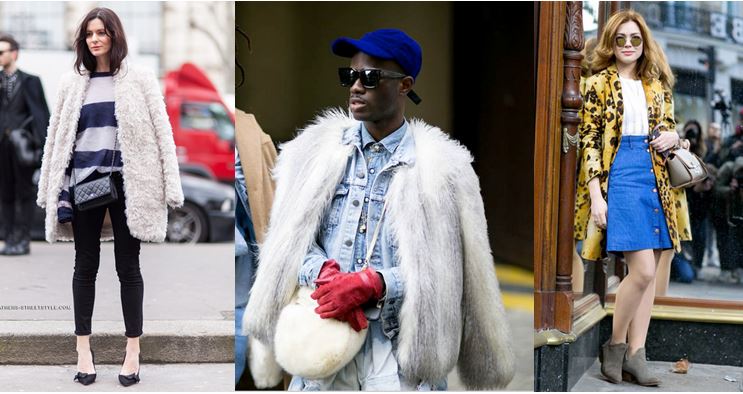 Patten mixing is here to stay and it makes us dizzy with joy! Warning: this can go oh-so-very-very wrong if not done properly. Without proper guidance, instead of looking artistic and fashionable, you can look like a blind alien. Etro and Cavalli really put this look on the map a few years back and it's evolved into an everyday essential for most designers. Here's the secret…. there's really only one rule and that is to keep consistent with the color combinations. For example, if you have a color block dress in black, red, yellow, and blue you can accent it with a watercolor-designed scarf that has the same color combinations. Roberto Cavalli's fall RTW 2015 showed how effortless it is to mix animal prints of cheetah and zebra. Perhaps you added one of Diane Von Furstenberg's bold red colored prints to your wardrobe this past fall…she showed them mixed with lace, brocade and fur to create bold, standout looks. Whatever you do, mix it up and wear it with confidence. Mystery solved.
Layer on the looks and let your freak flag fly. This season's street style says "less is never more" so don't be shy with life's little extras. Fur collars, fur flings, fur cuffs, fur hats, and fur scarves are all in full view and are a simple, stylish way to keep you warm. Vests under walking coats deliver a cool London street vibe and give you the ability to regulate your temperature from indoors to out. Dennis Basso included fur vests of lynx and sable this past fall and these pieces are perfect for layering for day to evening.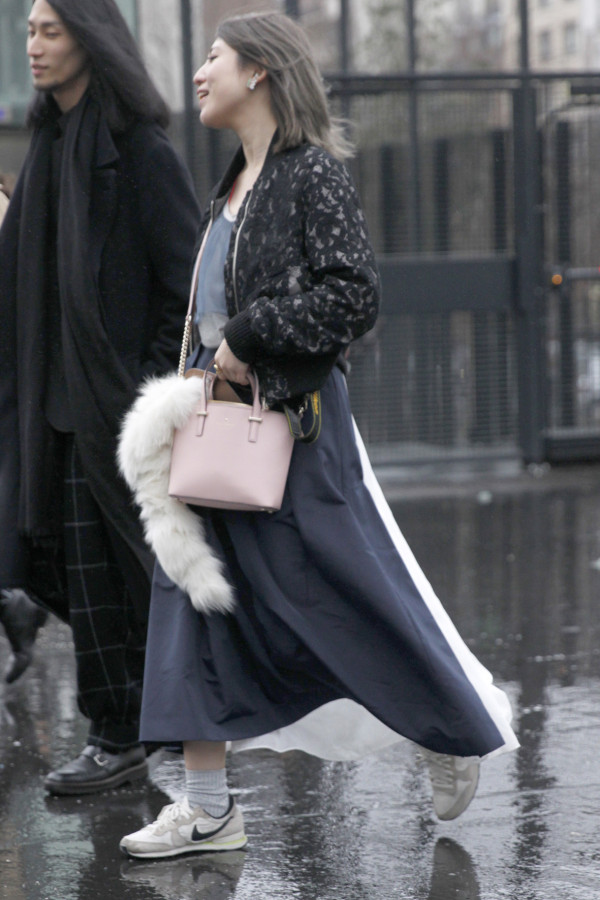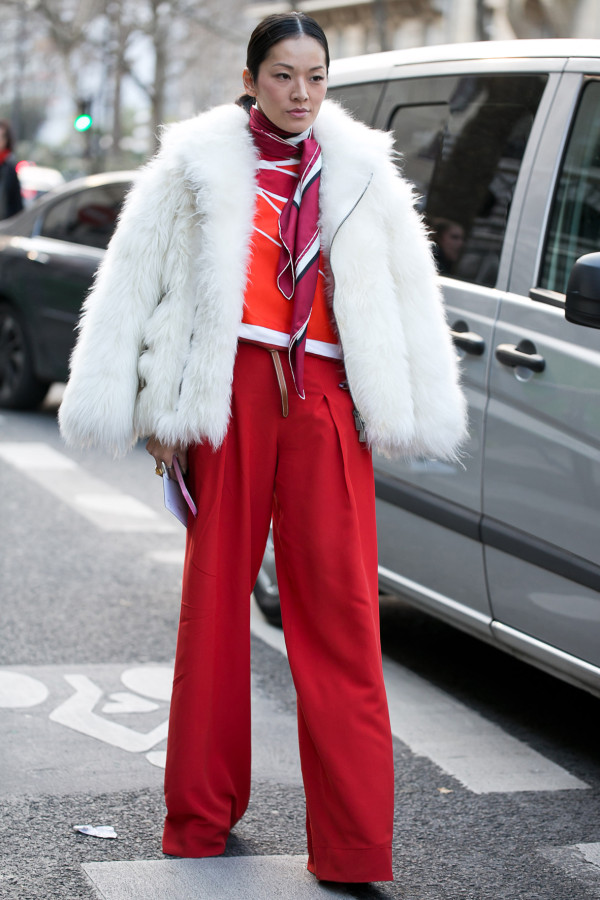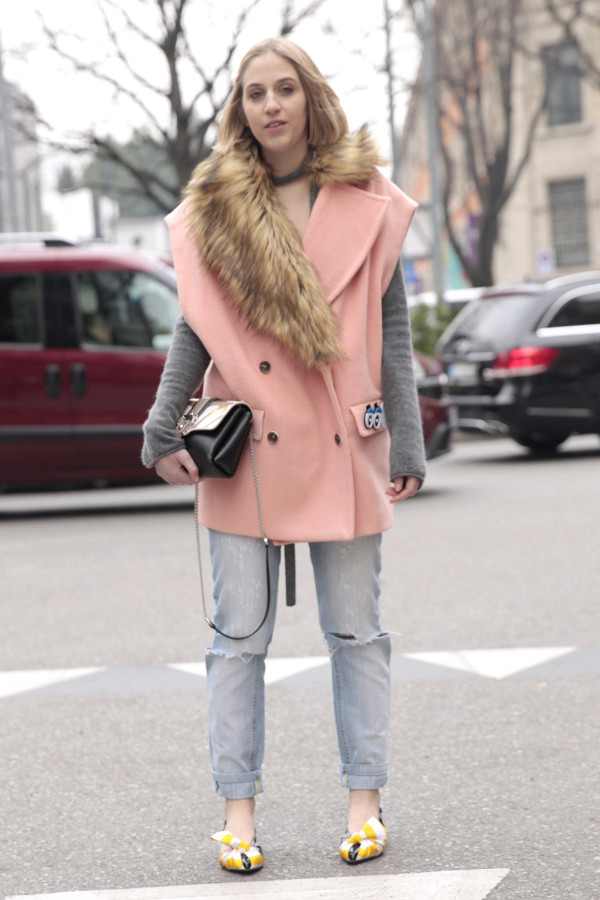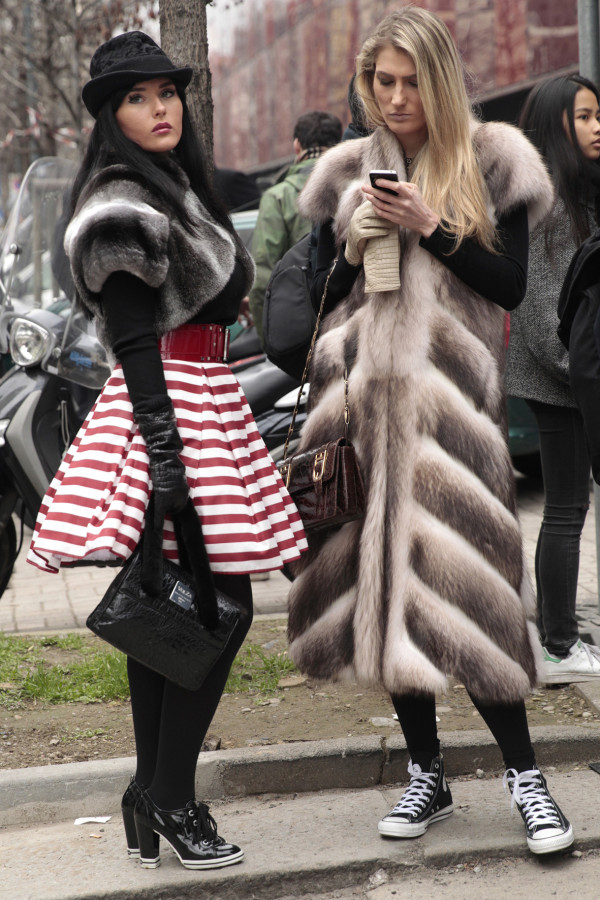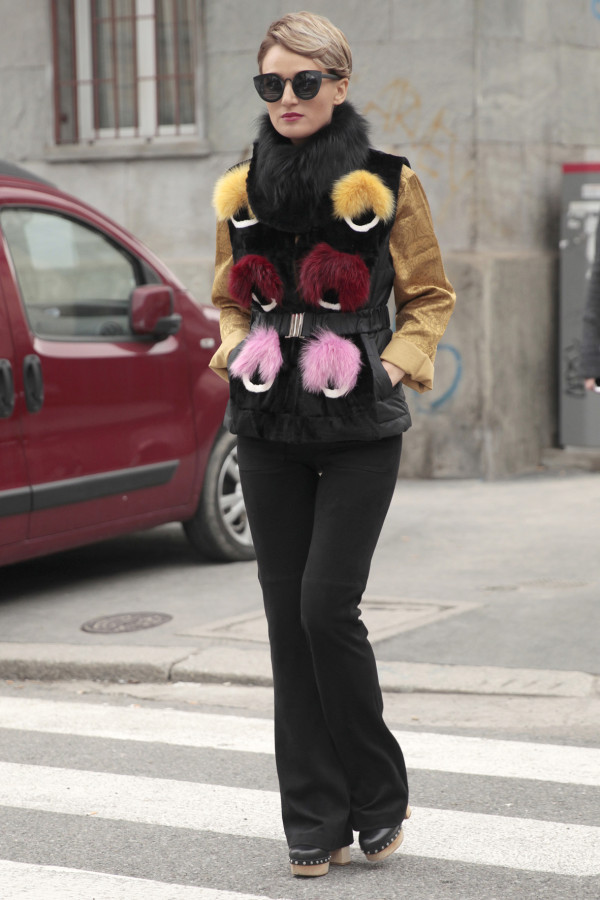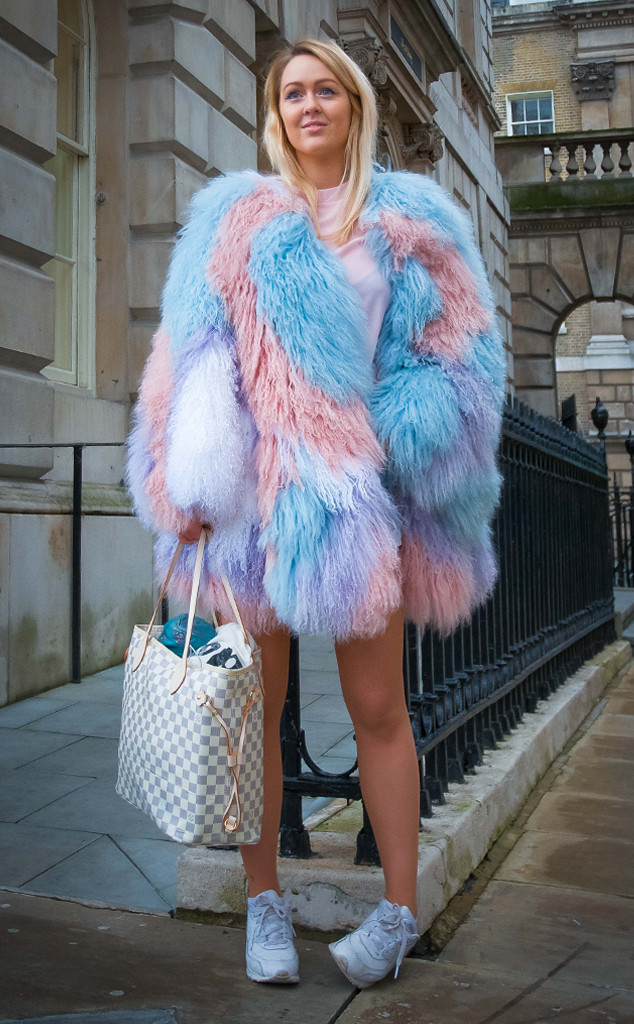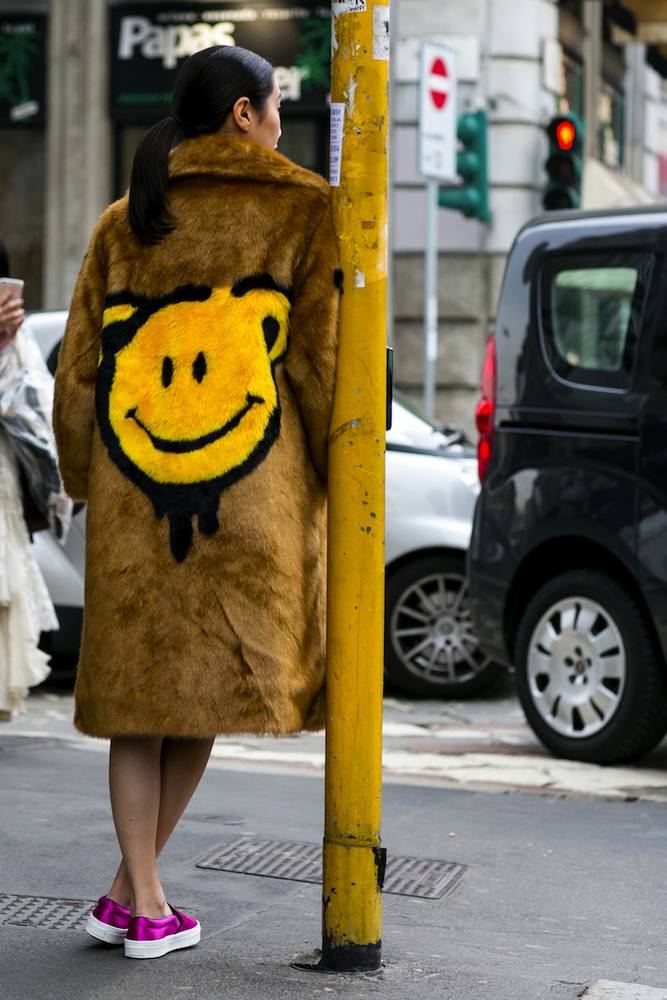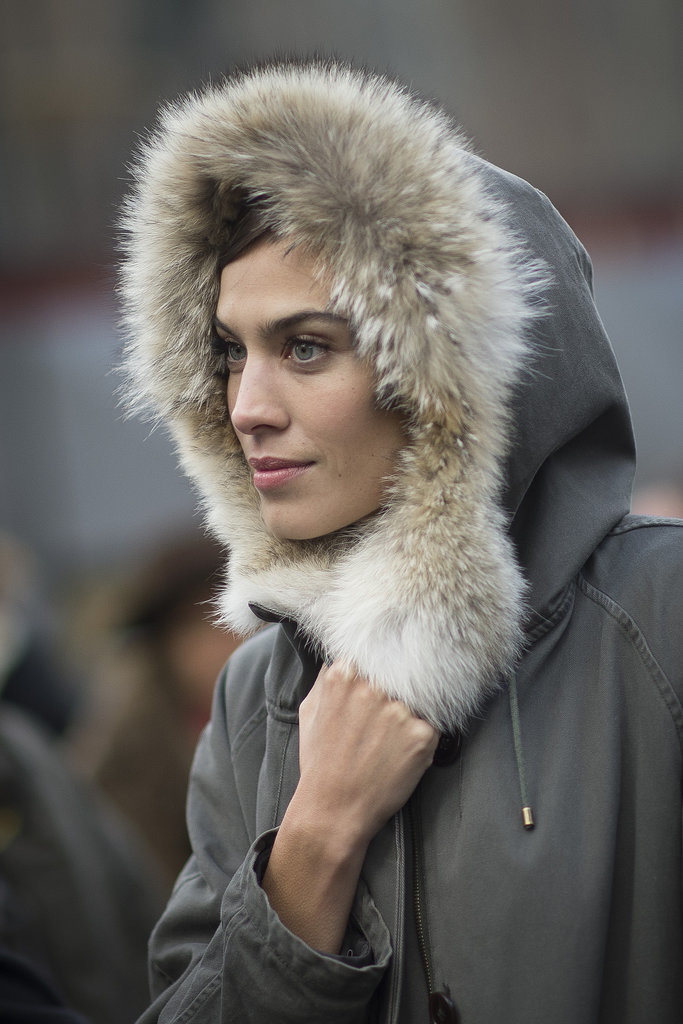 Mink intarsia is the fun and festive way to weather the colder weather with bold, bright graphics that have a spring appeal. Mink intarsia coats and jackets are light and fluid allowing them to travel easily, layer well, and span a wide temperature band width. What's especially nice about this look is that its über elegant since it's made from rich mink fur, but it shows you're hip and modern with its colorful, modern designs. Gucci's fall RTW 2015 highlighted a zig-zag patterned mink walking coat in salmon and strawberry. Coordinating this with jeans and colored Ray Bans and you're ready for a day of power lunching and shopping. Put your LBD under it and it's ready for a night of adventure. And for the moms, who would be the wiser if you threw it on over your PJ's to run the kids to school?!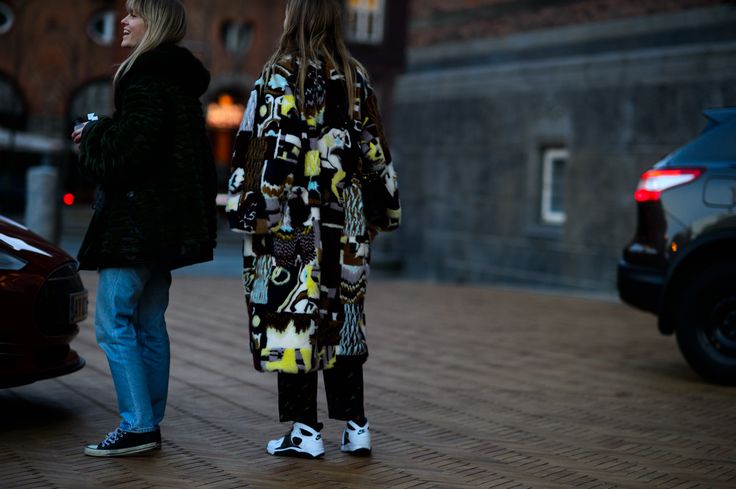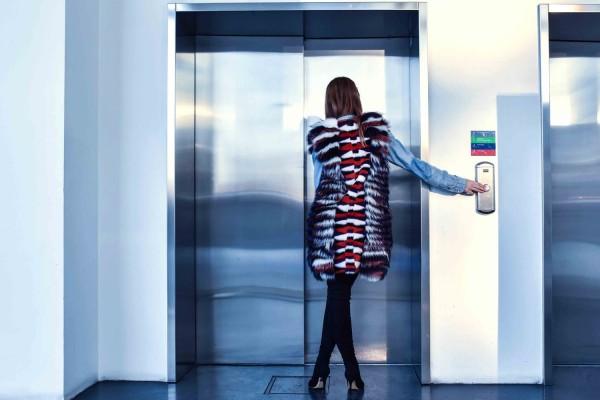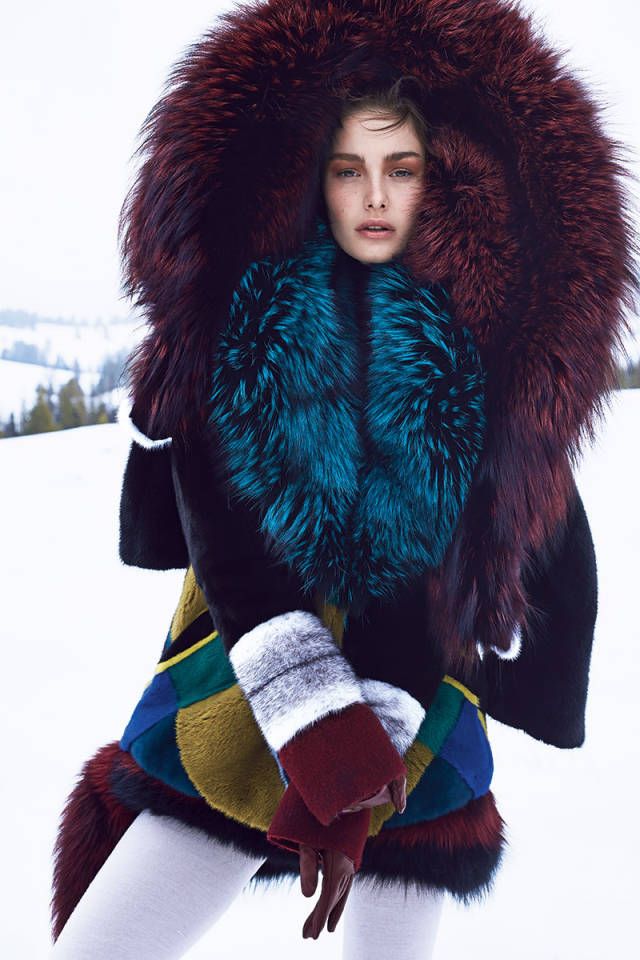 Rain, wind, snow, or ice…whatever Mother Nature throws our way as she rings in spring….don't let your style take a back seat.