"The Blackglama Story" by Peter Rogers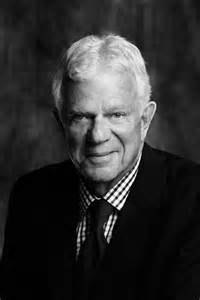 A few weeks ago, as the Paris Fall 2013-Winter 2014 collections were just coming to an end, the Ogden Museum of Southern Art (New Orleans, Louisiana) threw a Southern Style gala on March 16 to celebrate advertising executive and Hattiesburg, Mississippi native, Peter Rogers. Mr. Rogers, as it turns out, is someone fur fashion lovers (especially those who adore black mink) and pop-culture aficionados know well (at least indirectly!). He is the man behind the iconic BLACKGLAMA advertising campaigns that have redefined Luxury advertising since the late 1960s.
Few advertising campaigns can boast Blackglama's long-lasting impact. Its success is owed to its direct message, candid approach, celebrity casting and memorable photography. The 70+ celebrities, or Legends, were each given full photographic billing to promote the GLMA (Great Lakes Mink Association) product. "Legend" status became a much sought-after title, a PR boost for the celebrity and significant ego fulfillment! In exchange for their participation the celebrity received a custom mink coat of their choice to satisfy their taste for luxury and demonstrate their signature style and glamour. The simplicity of the campaign reflected the belief that "The" product is the most truthful form of advertising," something old school investors like Warren Buffet do and laud clearly with their own acquisitions (i.e. recently: Heinz… he loves the product and has consumed it for decades).
The Beginning of Peter Rogers' "Blackglama Story"
Peter Rogers' own story is TV worthy too. He moved to New York to make a name for himself with a $500 loan from his sister Merle. After working in a few advertising agencies, he met the great Jane Trahey – the woman who would later coin, "What becomes a Legend most?"; Trahey – a true feminist icon – had created her own agency in 1958. The initial Blackglama campaign was released in 1968; but it was Peter Rogers, who bought Trahey's company in 1974, that evolved the campaign into its pop-culture status. He adroitly reestablished fur fashion advertising for the modern age, moving away from the traditional fur ads consisting mostly of women wearing fur in front of a Bentley or a Rolls Royce.
Asked for his greatest career regret, Peter Rogers mentioned not working with Katharine Hepburn, who never endorsed any products. Peter Rogers' BLACKGLAMA advertising impact is legendary, in fact it is a textbook case study in many advertising curricula. And today, as the campaign continues with current "legend" Janet Jackson, the consumer awareness and impact of this campaign remain among the strongest of any ad campaign in history.
What Becomes a Legend Most?: The Blackglama Photographs from the Collection of Peter Rogers
is on view through June 30, 2013.
Related articles